Alibaba Group is experiencing high business growth with the e-commerce trend. The Chinese B2B platform 1688.com is part of Alibaba Group.
1688 is popular with enterprise users because of is transparent and has relatively low prices.
Meanwhile, Taobao is a popular Chinese mega online shopping website.
Perhaps you have never heard of it, but there are a million markets you can shop at. Buying things on Taobao is a great way to save money and meet your shopping needs.
The company offers a customer-to-customer (C2C) marketplace on its online platform.
Here we take a closer look at 1688 vs. Taobao. Thus, keep reading this article as it will clarify all your doubts.
What is 1688.com?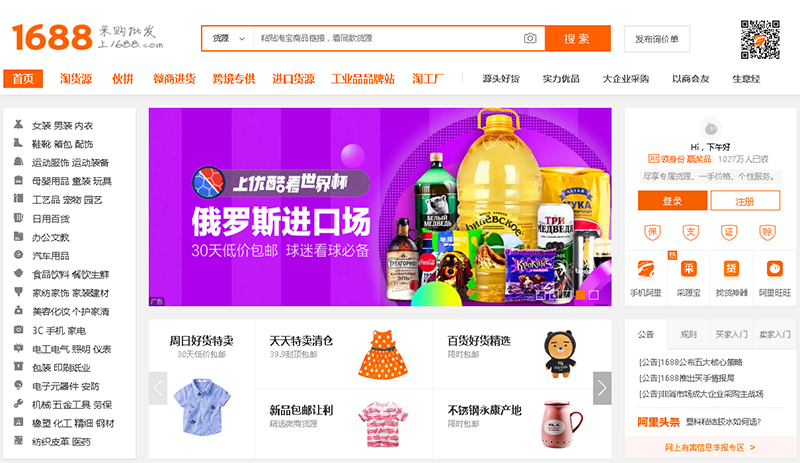 1688 was established in 2010 and is part of the Alibaba Group of Companies. In starting, it was only used by sellers to source their products for online commerce in China. Later, eBay and Amazon begin to use it to source products.
Like Alibaba.com, this platform enables you to find products, suppliers, and factories. 1688 is exclusive to China since its website is entirely in Chinese. 1688 is a popular place for businesses to source products due to its relatively low prices. Many trading companies buy their products from 1688, which has more than 50,000 legitimate sellers.
Pros of 1688.com:
Many sellers on other platforms resell products they buy from 1688.com, such as DHgate and AliExpress. Check out some of the benefits you might be able to receive when you shop at 1688. com.
1688.com suppliers have a good reputation. They usually post real prices on their websites, so you will get what you see in the photos in most cases.
1688.com has a lot of wholesale suppliers that are factories. Thus, when you buy from 1688.com, you can get much better prices.
A large number of suppliers
The low annual fee makes 1688.com attractive to many manufacturers. Furthermore, factories often deal with custom orders from trade companies. Thus, they also cater to overseas orders.
It's easy for you to reorder products on 1688.com, as many suppliers provide consistent supplies. Amazon sellers and other online retailers such as Walmart enjoy this feature.
1688.com offers lower MOQs than many offline wholesale markets and manufacturers. Anyone can use 1688 for importing small quantities of products.
Cons of 1688.com
Because 1688.com is a website geared towards Chinese people, one can encounter a wide variety of problems. Some of the problems facing many people are listed below.
Sourcing products is difficult.
It will be difficult to locate the product since the website is in Chinese. You must use Chinese characters when sourcing from 1688. com. There are few search results for English keywords. To find Chinese products, you must search for them using Chinese keywords.
Barriers to communication
1688.com is used by almost all suppliers who want to sell their goods domestically. Most domestic manufacturers operate their accounts with 1688.com without English-speaking employees. This has resulted in a huge communication problem.
On 1688.com, return-without-reason is not mandatory. But, most sellers do not allow returns without an explanation. Usually, if you do not like the product after receiving it, you cannot replace it.
The Chinese financial system is becoming tighter. It is also common for 1688.com sellers to have no idea how to use foreign currencies in their accounts. Also, they cannot explain how to pay with foreign cash. In general, 1688.com suppliers can only accept Chinese currencies, such as RMB and CNY.
1688.com often sells products packaged in the Chinese language. Thus, if you intend to buy goods from 1688.com and resell them on platforms such as Amazon, then the packaging will be an issue.
Warehousing and inspection
Any platforms or suppliers that sell products should also be inspected first. It is sometimes difficult to check out a product if you are in another country or another city. You can request samples from suppliers, but you cannot trust them even then. Thus, sourcing products from 1688 is a major challenge.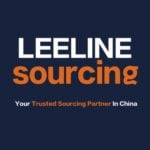 Hard to negotiate with suppliers and pay on 1688.com?
LeelineSourcing is ready to help you buy from 1688 at low cost and efficiency.
What is Taobao?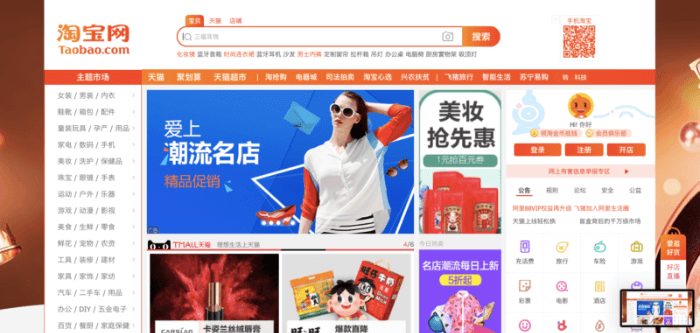 Chinese e-commerce giant Taobao offers consumer-to-consumer (C2C) products. Founded in 2003, the company leads the market. By connecting small businesses with consumers, this program promotes small businesses in China. Taobao accounted for approximately 80% of China's online shopping market in 2010.
Taobao has largely dominated online shopping in China over the last few years. Also, consumers can cross-research products on the website to assist in their purchases. The sites allow customers to see information about a seller, including complaints and ratings.
Pros of Taobao.com
Taobao holds sales and events during which shops offer coupons and huge discounts. These deals fuel the customers' interest and make them want to jump at the chance to get good items at a low price. The site shows the time left before the sale starts or ends for particular items.
Availability of a wide range of products
The Taobao shopping site allows you to find anything you need. The products range from baby stuff to electronics to pet stuff to beauty products. You can also compare prices to select the best deal. In this way, the platform can build its name and meet its customer's requirements.
Chinese sites tend to have quite low prices because of the low costs of materials, labor, and operating an online business. There are a large number of sellers, which creates competition and lower prices.
It's well known that Taobao offers many goods that are creative, unique, and crazy. You can find items on this platform with specific custom writing. Many of their products have strange shapes, are pleasing to children, and so on.
Cons of Taobao.com
Consumers may find shopping difficult on Taobao due to a limited number of factors. Shipping agents play an essential role in Taobao. There are some cons to the platform listed below:
Barriers to communication
Buying from Taobao can be very difficult for international buyers. Approximately 95% of its website is in Chinese, and many sellers do not understand English. It is common to negotiate prices, so communication is critical. You may sometimes need to return an item or request a refund if your order is not as described.
There is no international shipping.
Taobao only shows products on its website but does not provide any shipping services. Sellers are unaware of it and do not accept international payment methods. Once you've found the product on the site, you can share the URL with the agent. Agents can assist you with international drop shipping.
Risks associated with scams.
The platform has been reported with many scams. Before you buy from a seller, you should check the seller's credibility. You can do this by looking at the seller's reputation, detailed ratings, and customer feedback.
Having trouble making payments
Many Taobao sellers are unfamiliar with international shipping. They don't accept international payments. For international buyers, making payments can pose a problem.
Similarities between 1688 & Taobao

Websites in Chinese
Taobao and 1688 both have Chinese language websites. Customers from outside of China may find it difficult to use both websites due to their Chinese language support.
Members of the Alibaba Group
Both 1688 and Taobao are legitimate members of the Alibaba group belonging to a sister company.
The Big Platforms
1688 is the largest and most comprehensive online shopping site in China. The price of their products is reasonable, and they have a lot of inventory. Alternatively, Taobao is one of the largest e-commerce platforms in Asia.
With 500 million users and 1 billion products, it has over 1 billion registered users. The market share accounts for 78% of sales, which is 80,000 packages per minute.
Difference between Taobao & 1688
Business Models
China's Alibaba company owns 1688.com and Taobao. 1688.com uses a B2B (Business to Business) model. The buyers and sellers initiate the transaction. In contrast, Taobao owes its popularity to its C2C positioning (Customer to Customer) in that the seller and the buyer are both individuals.
Methods of Selling
Since most buyers on Taobao buy goods in small quantities and for individual use, retail is the main method. As for 1688, it's a bulk order and is best suited for commercial or wholesale buyers.
Difference in prices
As compared to Taobao, 1688 offers cheaper goods prices. Many Taobao sellers buy the items from 1688 and sell the items to customers. Also, 1688 purchases direct from suppliers and work as a wholesaler.
Which is better for buying in bulk: 1688 or Taobao?
In 1688, there will be no consumer-to-consumer or consumer-to-business transactions. Since 1688 is a B2C website, the prices on 1688.com are more reasonable.
Taobao is a c2c model, where customers purchase products from 1688 and resell them. There is much more transparency with 1688's prices.
It's easy to place direct orders based on the prices displayed on the page and avoid the hassle of price negotiation. It is similar to the experience of purchasing from an online store such as Amazon.
As stated on the page, you can get your refund if the sellers do not deliver your order on time. Thus, 1688 is a dependable place for buying bulk stock.
Which is better for Dropshipping: 1688 or Taobao?
Compared to AliExpress and Alibaba, 1688 and TaoBao products cost less. Many drop shippers now try to dropship from TaoBao or 1688 to compete.
As a B2B platform, 1688 has the most dropshipping providers, while Taobao focuses on retail. 1688's price is the lowest compared with the same product on Taobao.
Thus, if you want to dropship from China, you should choose 1688.com since you can get bulk stock from them at a very low price.
We can Made Drop Shipping from China Easy
Leeline Sourcing is to help Shopify & small businesses sourcing products from China and build your branded business.
How to buy from 1688?
You can follow these simple steps if you are a foreigner and wish to purchase products from 1688 without hassle. The following steps explain how to purchase products at 1688.com:
1. Translate 1688.com with the help of Google Chrome
It is difficult for foreigners to understand 1688.com since it is a local trade marketing platform that uses Chinese. To access 1688.com China, Chrome is the best browser to use. Chrome allows you to translate websites into any language you desire.
2. Register for a 1688.com China account
Creating a 1688.com China account is a simple process. To create an account, you must follow all the instructions. It is recommended that you update your account's information periodically. It will ensure the security of your account.
3. Find the product/supplier through the search bar.
You can enter the Chinese name of the product's supplier in the search bar. It is possible to translate the product name with the Chinese translation software. You will then be able to narrow down your search from thousands of suppliers to one specific seller.
4. Talk to the supplier to verify the authenticity.
If you are uncertain about the quality of a product, read the product details provided under the product and have a chat with the supplier. It is imperative to verify the supplier and the product before placing an order.
5. Talk to customer service to get more information.
You should contact the seller to get details about the delivery time, discount, and quality. Discussions help to lower the queries and to clarify the approach. Using 1688. com's platform, you can chat directly with the supplier to clarify any questions you may have.
6. After viewing the sample, you can order
Whenever you are considering purchasing a product, make sure the supplier is trustworthy. This way, both money and time can be cleared from your future. After reviewing the description, and reviews you can proceed with the order.
7. Choose the best payment method for you.
Payments to suppliers can be made in a variety of ways. Suppliers prefer to use local payment methods because it is a domestic platform. Thus, Alipay is a suitable method of transferring funds. Your Alipay account must be verified to transfer money directly from your mobile device.
8. Research international shipping options
One thousand six hundred eighty-eight suppliers ship most of the time locally. So, shipping to your country may have to be arranged from China.
There are a few suppliers who may ship your order for you. It is best to confirm the need for shipping with the vendor. You can hire a reliable sourcing company such as Leeline Sourcing.
How to buy from Taobao?
This step-by-step guide will help you shop at Taobao the easy way.
1. Create an account on Taobao.
After you download the Taobao app, you can create an account by clicking Sign Up Now. Then click Register on the login page to create an account on Taobao.
2. Select A Product
Once you create your Taobao account, you can begin shopping. By entering your keyword into the white search bar at the top of the homepage, you can search for items.
Then look through the variety of products and decide what appeals to you. You can narrow your search results by using the Filter option. You can filter results based on brand, price range, etc.
3. The checkout process
Tap the shopping cart icon on the home page when you are ready to check out. Click on Choose All to select all items in the cart or select one at a time. You can initiate a payment by tapping payment.
4. Shipping
You will be asked for your shipping address. You can confirm by clicking on Confirm in the right corner. Before filling out any information, tap the "+86" field to change the country's mobile number.
The following information is required: name, mobile number, location, address, and ZIP code. When you have filled in the delivery address, you will be taken to the summary checkout page. When you tap payment, you can pay for your order.
If you hard to negotiate with suppliers and pay on Taobao safely?
LeelineSourcing is ready to help you buy from Alibaba at low cost and efficiency.
FAQs on 1688 vs Taobao
Does Taobao offer a lower price than 1688?
1688 has a lower price for goods than Taobao. This is because many sellers on Taobao buy goods from 1688 and then sell them to customers.
Can you buy directly from 1688?
1688.com lets you directly order most of its products. Some products are subject to restrictions or require communication before ordering. Hence, communicating with your suppliers on 1688.com is very important.
Does 1688 ship to the United States?
Yes, 1688 items can be shipped to the United States. The only thing you need to do is submit a product link to a reliable sourcing agent. They will then help you find that supplier and buy the product from them.
You can rely on them to consolidate and repack all of your orders once they reach their warehouse. Depending on how you want them delivered, you can choose different shipping methods.
Is 1688 cheaper than Alibaba?
Yes, 1688 offers cheaper products than Alibaba. 1688 is still home to companies that are unavailable on Alibaba due to a language barrier. In this way, all native suppliers can sell their services at cheap rates through 1688.
Which is better, Taobao or Alibaba?
It is very easy to find cheap products on Alibaba and Taobao. Alibaba, however, specializes in bulk sales, while Taobao is just an ordinary online shopping site. When it comes to Bulk supplies, you can use Alibaba.
Final thoughts on 1688 vs. Taobao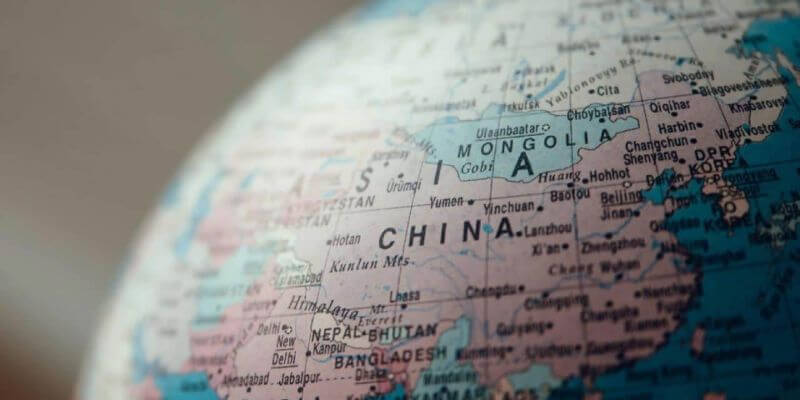 Recently, 1688 has become more competitive. Many of the products listed on 1688 are available on Amazon or a similar platform already. The 1688 system has grown in popularity outside of China because more and more companies are investigating it.
Nonetheless, Taobao is among the most popular online shopping websites. There is a steady increase in the demand for Taobao. As a result, Taobao is able to gain more value from its brand.
If you're going to buy from 1688 or Taobao, why not contact Leelinesourcing to help you find the best items.
We are sorry that this post was not useful for you!
Let us improve this post!
Tell us how we can improve this post?