Dropshipping has emerged as a sizable industry given the rising number of people in the marketplace.
As we know, starting a dropshipping business is simple:
You will be totally free from handling the product manufacturing, product inventory, and order fulfillment. It seems quite easy, right?
However, there are a number of pitfalls along the way to embrace a successful dropshipping business in reality.
These pitfalls may lead to people making costly mistakes that can kill their dropshipping business. Definitely, you must avoid these mistakes and strive for success.
Today, we will elaborate 5 mistakes that you should avoid if you want to start dropshipping. Let's get started.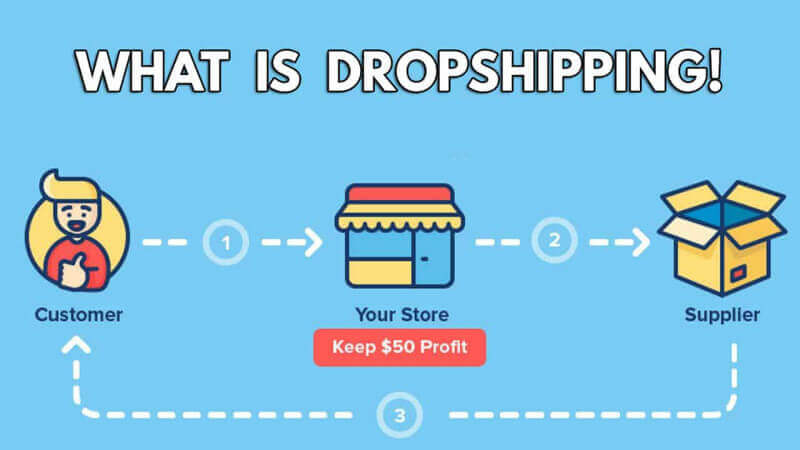 1. Have a bad mindset
As we know, starting dropshipping is easy. But it is not easy until you do it. You find drop shippers around you are getting rich for their business profit. So you want to make some easy money by dropshipping. Actually, everything is not as easy it seems at the beginning. Try to avoid the following three bad mindsets when starting your dropshipping business.
In fact, an established dropshipping business requires a lot of work including market research, a number of business decisions to make at different occasions, choosing the product supplier, and the development of a unique approach to promote your products for more sales, etc. If you expect instant success, you will be easily tossed out along the way.
It took a week for me to make my FIRST SALE. Some can sell in a day. It is not VERY EASY to make money with dropshipping. Keep that in mind before starting your business.
Some of the dropshipping startups would likely to give up after a couple of weeks. As they learn from courses that their business will be benefited from a certain measure in several days, they would likely to give up their business if they follow the guidance of the courses.
Expecting your products to sell themselves
It ain't gonna happen. When I couldn't sell a single item in a WEEK, do you know what I did? I simply promoted with PPC ads. That was very beneficial.
You set up your e-commerce store, create product listings, and make everything ready for sale. Then you think you have one almost everything to get things ready.  But you should never expect your products to sell themselves. You will face cut-throat competition on the market. There is a lot of work to do to generate business conversions. You have to optimize your website SEO, market on different platforms, improve customer services, and follow up after the purchase of your customers.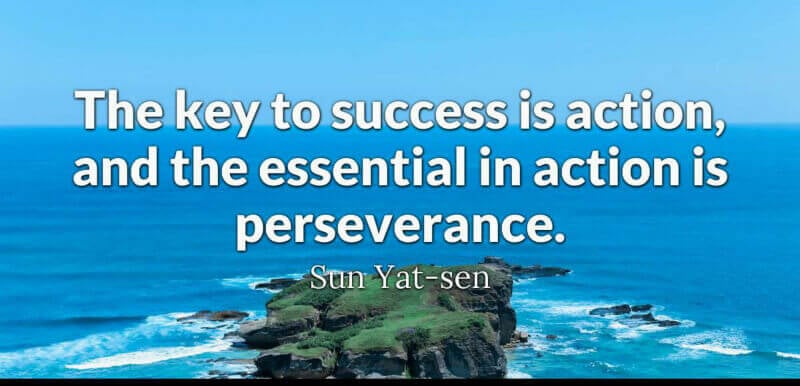 2. Choose the wrong product to sell
As a drop shipper, there are millions of products available for you to choose as your niche in the marketplace. How can you find the right product for your business? It's easy for you to choose the wrong product.
Choose the copyrighted products
Copyrighted products are not able to sell by any sellers. You have to get the license to start your business. Most copyrighted products are well-established brands. If you choose the copyrighted products without any license, you put yourself at the risk of being charged of copyright infringement.
My tip: I do not believe in COPYRIGHTED PRODUCTS. That is why I sell only UNIQUE products. You should ask your supplier to give you an ORIGINAL design with NO COPY.
Choose the product with fierce competition
I started dropshipping in APPAREL niche. And do you know what happened? I failed badly. The reason was the BIGGER BRANDS and high competition that let me down.
Dropshipping market has been increasingly crowded with the rising number of drop shippers. This means you get a lot of competitors. If you choose the product with fierce competition, you will face the deepening pressure from big and established players. Take the market competition into consideration when you choose the product.
Choose the product with a low-profit margin
You have to consider your business profit when choosing your niche. If you choose the product with low profit, it's profitless of your business. You can't make money from your business. You have to set your profit metrics, research the market, and figure out the ways to get the profit from the product business when planning to choose the right product for your store.
3. Mistakes when choosing a supplier
Your dropshipping supplier plays a crucial role in the success of your business as they are responsible for your business supply chains and the order fulfillment. As a result, you have to pay special attention when choosing the right supplier and developing your supplier strategy. A good supplier will help you streamline your business and improve your business effectiveness and efficiency.
When it comes to the dropshipping supplier, try to avoid the mistakes:
Choosing the wrong supplier
You will get loads of options to choose a reliable dropshipping supplier. If you choose the wrong supplier, you are putting your business in danger, while a good supplier will help your business grow. The supplier will affect the product quality, delivery process, and shipping time.
I landed a scammer supplier. He shipped LOW-QUALITY products. The result was obvious. I received hundreds of NEGATIVE REVIEWS on my profile. That was total destruction of my dropshipping dream.
To choose the right supplier, remember to do comprehensive research. Check out the testimonials of the people who have partnered with the potential supplier, read their reviews, inspect the supplier physically, and even place a test order to ascertain the supplier's reliability, working process, communication, and customer support service.
As we know, dropshipping supplier matters the success of your business. What if the supplier you choose is running out of stock? This means your customer pays the order, but your supplier doesn't have in stock. It will impose great risk on your business. The worst thing comes to the cancellation of the order, losing the customer, losing the chance of repeat conversion and your reputation on the marketplace.
If you want to avoid such a dilemma, the solution is to have a backup supplier or multiple suppliers to diversify your business. Don't limit yourself to the only one supplier to constrict your business development.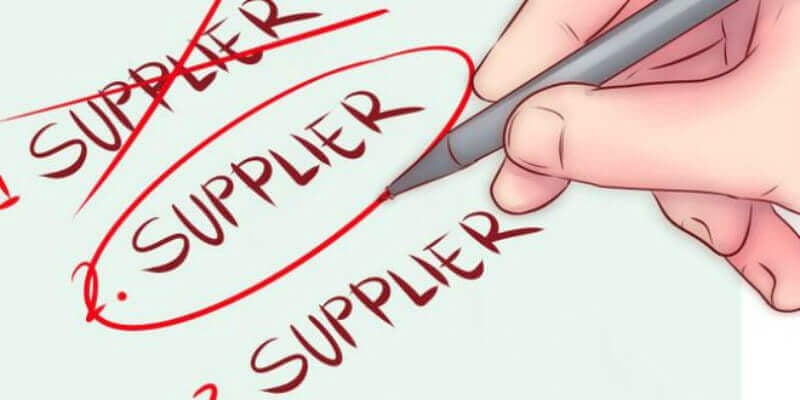 4. Not clear about policies
It would be controversial if your policies on your e-commerce store are not clear and hard to understand for shoppers. It would be a suck if each of these shoppers inquiry about these policies. They have to spend much more time on understanding the policies and make their purchase decisions. Your policy description is not friendly to them. They would likely to choose your competitors and place their orders in other stores. You lose the customer by vague policies.
Typically, shipping and return policies should be the major policies of your business.
When it comes to the shipping policies, it comes with the shipping time, available shipping options, and shipping cost. Regarding shipping time, you have to put your shipping time on your website. You may be afraid that the long shipping time may discourage customers from purchasing. Besides, you have to take the local holidays and festivals into account. If your customers are in China, you have to consider the breaks in during the Chinese festivals and holidays. If your target customers are from overseas, you have to offer your delivery options including the air shipping, ocean shipping, and other delivery methods.
Shipping price is one of the major concerns of shoppers. High shipping cost has been deemed as the top reason why shoppers abandon their shopping carts, especially the big surprise shipping cost don't appear until the checkout page. You'd better specify the shipping cost clearly on your page instead of being loaded with high shopping cart abandonment rate.
Return and order cancelation policy
Things will get messy if you don't have any clear return and order cancelation policies in place.
My bogus RETURN POLICY decreased my 10% sales. Even the customer retention decreased significantly because they don't find the product return easy. Keep it in mind before you start dropshipping.
It's unavoidable your customers may change their mind after they place an order, they'd like to cancel or decide to return the products after receiving the item. If you have never thought about these common incidents at the beginning, your business will be deeply impacted.
To avoid the situation, you have to work with your supplier to address whatever issue your customer come across during their purchasing process ahead of time. You have to prepare for possible cancellations and returns. Communicate all your return and cancellation policies clearly to your customers. Figure out a process to deal with these business incidents. Set up a streamlined system for handling returns and refunds. Mention your return and refund policy clearly on your website.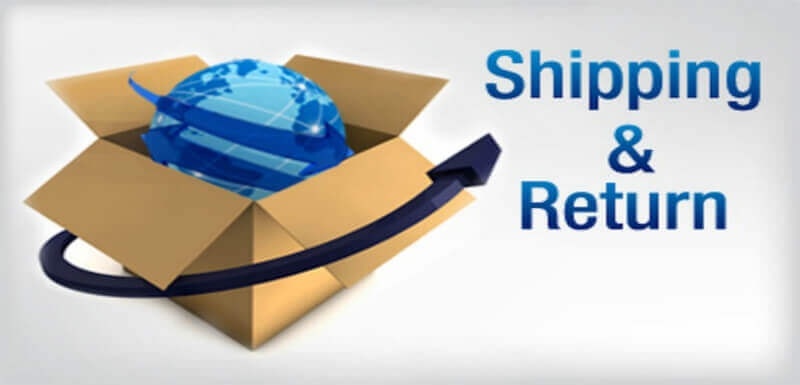 5. Order fulfillment Mistakes
It seems quite easy for you to fulfill customer orders. You just need to get customer orders, and the supplier will package the products and ship the item to the customer. But the fact is that there is a number of stuff you have to take care. Try to avoid the following mistakes:
Products running out of stock
Backorders are always a BIG DEAL I have faced. Whenever I think my products are out of stock, I reorder to keep customers going on ordering. It keeps my morale high and business deals alive.
If you get customer orders, but find the product running out of stock. How to cope with it? You have to find out some remedial measures. Contact your backup supplier and figure out if you can source from another supplier.  Call your client or write an email to tell them the situation, give them the alternatives you might have.
Normally, you receive the customer order from your store. You rush to place it with the supplier and wait for it to be processed, and you can tell the customer about the order process status and the order tracking code. But you still hear nothing from your supplier about the order processing.
Usually, the customer order will be processed within 24 hours. But this time it delayed. Follow up with the supplier and figure out the reason and what's going to happen about the order.
Send wrong items to the customer
Shipping a wrong item is a nightmare to your business. It will leave a bad impression on the customer. In return, it will undermine your reputation.
If you get this mistake, figure out the real process about the order fulfillment from your dropshipping supplier, and instruct them how to cope with the customer complaints. On the customer side, you can offer a discount or a small token to apologize for your mistake.
As a buyer it is REALLY FRUSTRATING when I receive a wrong item. The first response is "What the Hell……". I think a seller should ensure the right product.
The order gets shipped to a wrong place or a confusing address
When you get the customer orders, you have to pay attention to the customer address. If you get the wrong address, the order will be sent the wrong place. Besides, you get a confusing address; it will be hard for the forwarder to send the order to the right person.
If you come across this issue, you have to figure out the reason why it happens. Get to know whose fault for this mistake before you reach a deal for the reshipping cost.
If your customer finds the product arrived with damage, they will be very unhappy. I have felt the same many times when there is either low quality item or the product arrives damaged. It can significantly reduce the SALES for any seller.
If you get the customer complaint, what should you do?
In most case, your supplier will ship a replacement product to the customer. Figure out the warranty terms and conditions of your supplier. Try to work with the supplier who offers a lifetime replacement guarantee.
Products get lost during delivery
Your dropshipping supplier shipped the order, but the product gets lost during the transportation. This is not a common mistake. It will make your customer unhappy about your business.
Try to figure out the alternatives and offer an easy solution to the issue. For instance, offer several options including refunding. Try to make the customer feel accommodated. Try to avoid possible negative customer reviews on your website.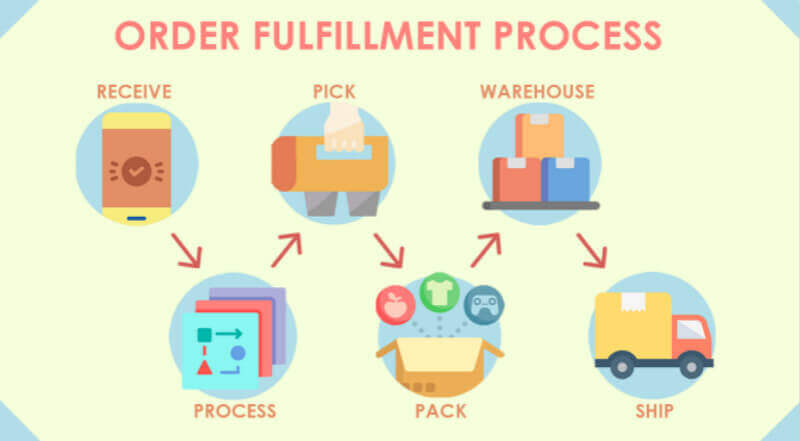 In a nutshell, running a dropshipping business is not as easy as it seems. There are a number of things you have to pay attention to. You have to be patient and positive, choose the right niche, select to corporate with a number of suppliers to back up your business, specify your policies clearly on your e-commerce store, and fulfill customer orders accurately and precisely. Try to avoid the mistakes listed above, and start a successful dropshipping business. Now, it's the time for you to take actions to move forward.
We are sorry that this post was not useful for you!
Let us improve this post!
Tell us how we can improve this post?