In 1978, the first marketing email was sent, making $13 million in sales.
This historical event kicked off the email marketing channel. However, it is still an effective way to reach your targeted audience and increase conversion rate.
Have you ever tried to run an email marketing campaign?
Do you know how to run a successful email marketing campaign?
Literally, an email marketing campaign is an email campaign initiated by a business that sends valuable marketing messages to one or more customers or groups of subscribers.
Generally, a successful email marketing campaign will get a relevant response from the email recipient to involve in your business, bringing more leads and sales. It's very easy for you to get started.
All you have to do is to design, write an attractive copy, describe your offer, and send to your target audiences. It costs little for users.
Besides, your marketing email will be directly sent to your customer's inbox.
It's very simple to deliver the right message to the target customers.
Additionally, email marketing campaigns can be easily measured. It's very easy for you to see the result of an email campaign, check the open rate, click-through rate, unsubscribe rate and conversion rate ultimately.
On the seller's side, email marketing campaigns serve as an important way to build relationships, raise brand awareness, promote your assets, and sells your products.
It's an excellent way for users to design a personalized email to demonstrate their business offers to highly relevant customers.
Given these benefits of a successful email campaign, how to initiate one to promote your business?
This blog will delve into this question and give you seven best tips for an excellent email campaign.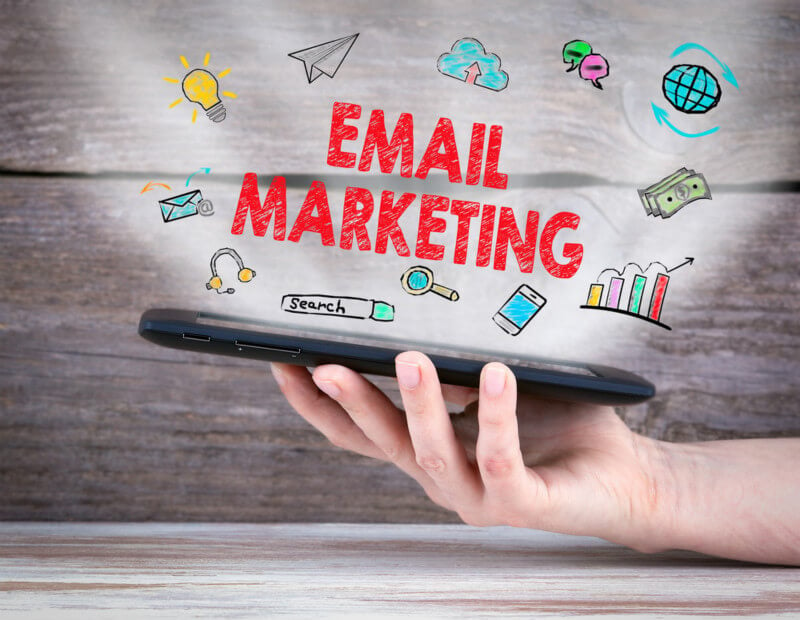 1. Personalize your email
If someone yells "Hey, Miss" in a crowded street, you are inclined to neglect definitely. However, you will probably answer to it if someone shouts your name, and tell something you concerned. It's human nature to respond to something that is intimate to them. This shows the power of personalized info in the daily situation. The power of personalization plays an important role in a business situation, too. When you plan email marketing, you must have a list of audiences to reach. You know who you are emailing and what they concern. Generally, a personalized email will enjoy higher open rates and click-through rates and delivers more effectively. To personalize your email, you can add a first name field in the subject line or greeting part, incorporate appropriate region-specific messaging, personal events including birthdays, write content related to the lifecycle, use a highly relevant call-to-action in the offer. If possible, you can also use a personal signature to end up with your email. In other words, setting the right tone with your potential customers in the subject line, the body of the email or at the very end of it, will clearly show them that you care for them and that the relationship is more than just a business. There are many lead nurturing email examples that will arouse your subscribers' interest in the email content, and lead them to engage in your business.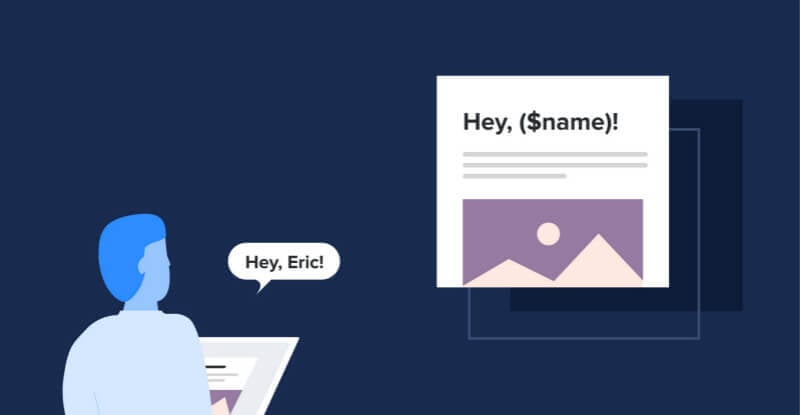 2. Segment Audiences List
It will be a headache if you have a long and complicate audience list when you are brainstorming a specific marketing plan. Here is comes to segmentation. It means that you can break up your long email list into subcategories based on their relevance to your business. If you are not able to do it appropriately, you are probably send marketing content emails to the wrong people, undermining the effectiveness of email marketing, and possibly losing certain subscribers.  Generally, each subscriber of your website should be ready to be converted into a customer at a different level. Each email you send should treat subscribers like humans that you want to connect with them. Segmentation means you have to get to know where you can build trust and develop a relationship with your audiences. The more you segment your audience list, the higher the trust you will build with your leads, and the easier for you to convert them into customers. For building trust, put effort into creating email security, and use DMARC record check to avoid spamming and phishing.
Segmentation means you have to create separate lead magnets and opt-in forms for each audience. The current email marketing service providers allow you to segment your email list by their contact data and behavior to send the right content to target people. Normally, you can segment your email lists by geographical location, lifecycle stage, industry, language, previous engagement with your brand, job title, and device, etc. Marketers are allowed to segment their email list the way they want. But they have to remember to divide your email list as exclusive as possible when you plan your email marketing campaigns staying away from bad email addresses.
3. Automate Email Marketing Campaigns
Remember to automate your email marketing campaigns. It means your segmentation will be taken into effect. You already have divided groups of audiences to target. You can send automated marketing emails to them and get them involved in your business activities.
For example, you can use autoresponders to manage the reply to your email marketing campaigns. Autoresponders will send out a series of emails automatically once it triggered by a certain action. For instance, you want to note when your recipients are opening the email, the system will definitely send you the note when the customers are reading the email content. For this part, you have to decide the guidelines, and rules such as how often the email should be sent every week. On autoresponder, you are allowed to set the rules and leave it behind. All the emails will be processed automatically.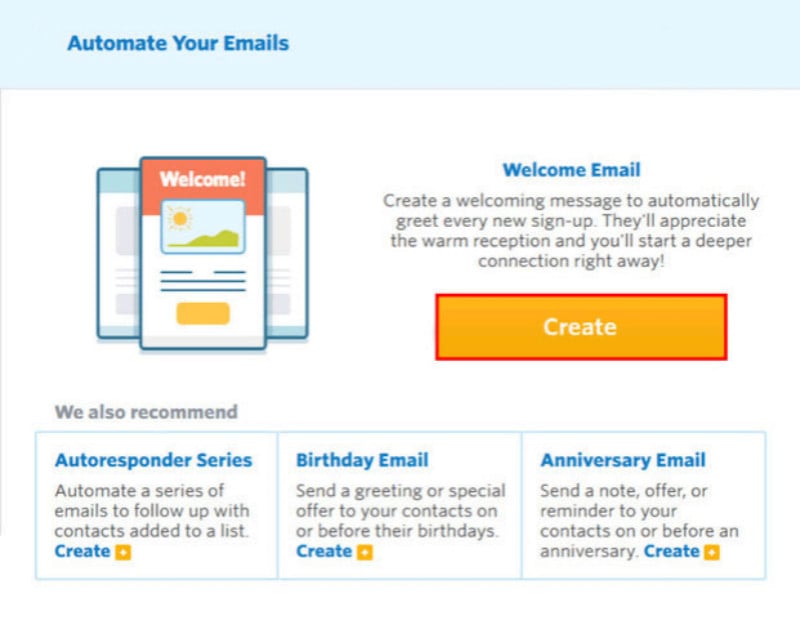 4. Create an Attractive Email
It is the email content delivers your business points, be it special offers, promotional activities, or new arrival recommendation, etc. As a result, you have to remember to write beautiful emails content to attract audiences' attention. First and foremost, remember to create a reusable email template. Normally, there are tens of thousands of templates available for use. When you choose the right one for your business, remember to choose the beautifully-designed email template. Keep it clean, eye-catching, and will get your message across quickly. Given the trendy popularity of smartphones, a mobile-responsive email template will be highly recommended. The second step should come to customize the email template with your brand. You have to put your brand logo, website links, images, brand name, contact info, and active social media channels in the template. To save future effort, you can save this template.
For email marketing, it's common that people are tempted to read the messages that are highly related to their jobs, daily life, financing, etc. This info is usually delivered from the main part of the email. The most important part comes to the subject lines. Email recipients will see it before they open the email. Try to write a short and eye-catching subject to draw their attention. The body of the email can be divided into three parts –your offers, message body, and call to action. A compelling and persuasive language should be preferred. Preview the email carefully before you schedule to send it. This is to avoid embarrassing spelling mistakes.
5. Test, Test, Test
Marketers love tests. Tests will tell them the proven result of their planned marketing activities. As we know, each person has their own likes and dislikes. For instance, some audiences love personalized messaging, while others hate it and deemed it as spam. Some shoppers would like to click strong call-to-action buttons, while others may prefer more subtle promotion hints. It's very hard for you to know the preference of your target audience. This is where A/B test comes in handy. It will be the best choice when you are not sure about the effectiveness of your marketing ideas.
Create one template with a variable to test the scheduled delivery time, subject line, CTA, images, etc. Write two version of the email –one with the variables, and one not. Send your marketing emails simultaneously for a period, and then check the results. Then you will have a clear answer. In particular, this way will help you find the idea timing to deliver your emails. Given the time difference and the routine timetable of humans, it would be hard for you to find the right time to schedule your email delivery. To find the best ideal time, you have to test and send the emails based on what you know, and analyze the result, and then you will jump to the conclusion for the perfect delivery time.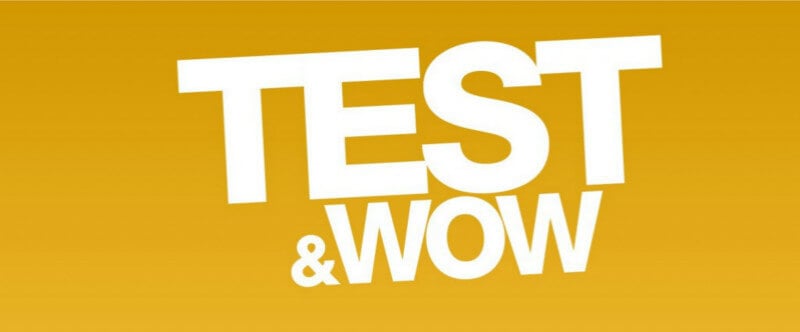 6. Track and Analyze the Result
Successful marketers love to track and analyze their marketing results. It is the same with the email marketers. As we know, the marketing result will prove if the marketing measures works or not in reality. For email marketing, there are several key email metrics measuring the effectiveness of the email campaign.
The first and foremost, it comes the deliverability. It means how many recipients are actually able to receive the marketing email you send. To increase your deliverability, remember to verify the audiences' email addresses when they sign up, use confirmed opt-in, clean up your email address database regularly, etc.
The second most import one should be the open rate of your marketing email. Usually, it is the percentage of audiences who opened your email at least once. Normally, the average open rate of automated email stands at 20% -30%. There are several ways to increase the open rate. You have to test to find the best delivery timing, change your frequency, personalize your email, and test the subject line for the spam words.
Then it should be the click-through rate. It presents at what percentage of the audience who open your email and click the link. Usually, you can check the total click-through rate and the specific click-through rate. You can increase your click-through rate by bolding the text or images, buttons linked with the website, and getting clear about your link.
Besides, you have to check the unsubscribe rate- how many recipients opted out for receiving your emails after getting the latest message. The ultimate important should be the conversion rate. It will tell you the percentage of how many people have opened your email and take relevant action after clicking the link. It may be the purchasing process, downloading or registering action, etc. The best way to increase the conversion rate should deliver a well-designed and personalized marketing messaging to your accurately targeted audience.
7. Use Email Marketing Tools
For email marketers, choosing the right email marketing tool will have a significant influence on the effectiveness of their email marketing campaigns. These tools offer you full control and easy management of your email campaigns. You are allowed to establish direct contact with your target customers. These tools will track the performance and output of key metrics of your email campaign. As a result, we will introduce the commonly used apps briefly.
Omnisend
A rising star in the email marketing world, Omnisend offers an ultra user-friendly platform for marketing automation. Omnisend offers automation workflows that allow you to add several channels into the same workflow: email, SMS, web push notifications, Facebook Messenger, WhatsApp and more. Everything uses a drag and drop builder allowing you to create emails, forms, landing pages, and workflows in just a few clicks. Omnisend offer a free plan for basic email marketing, and then the Standard plan starts off at just $16 per month.
It has gain great popularity given its forever free marketing service plan. Featured with an easy email campaign builder, autoresponders, segmenting, and performance tracking, users are allowed to schedule their campaign according to the user's time zone. It can be easily integrated with WordPress, Shopify, etc. It has a free plan that allows users to send 12,000 emails for 2,000 subscribers.
Additionally if you are looking for better option Moosend is one of the best MailChimp alternatives!
This app is easy to use with a beginner-friendly design. Its features like email automation, surveys & polls, coupons, online donations, and subject line A/B testing to maximize your open rate. It will be easy for you to access performance tracking, built-in social sharing tools, etc. Constant Contact has a 60-day free trial period. But after that, you will be charged for $20 per month.
As a powerful email marketing tool for email marketers, Drip offers various tools for marketing automation. Its powerful seamless integration, intelligent marketing automation tools, visual workflow builder, excellent support options make it rank the top among all email marketing apps. It offers a free account for up to 100 subscribers. Except that, it will charge $49 at least per month.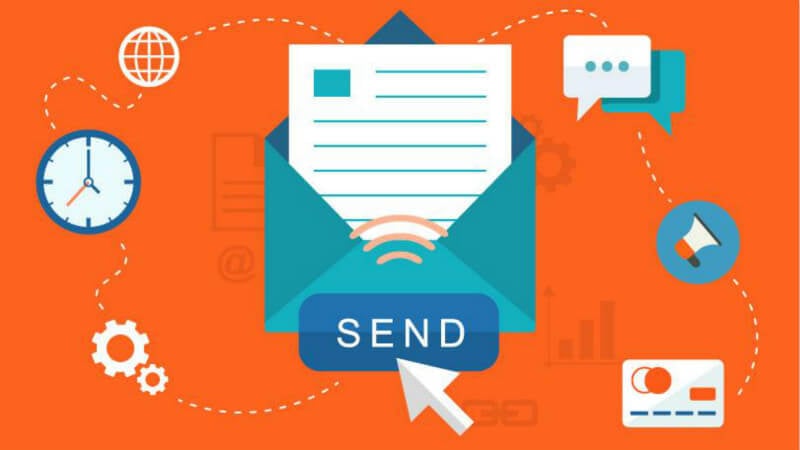 Getting here, you will have a clear understanding of email marketing campaigns. We hope you can incorporate some of the tips in this blog when you are struggling with an email marketing campaign. Should you have any question or suggestions, leave it at the comment section, thanks for reading.
We are sorry that this post was not useful for you!
Let us improve this post!
Tell us how we can improve this post?