Do you know the major problem with Alibaba? There are hundreds of suppliers. Among those, you might encounter numerous scammers.
Alibaba Escrow is the perfect solution to keep scammers miles away. Safe payments with agreements between buyers and sellers guarantee a successful business.
At Alibaba, payments have been a serious concern. You might use credit card companies, bank transfers, and telegraphic transfers to fulfill ordering and Alibaba payments. But, still, scams are possible. However, Alibaba Escrow can prevent them. You might wonder how?
Today, we will understand how to use the Escrow for safe payments on Alibaba.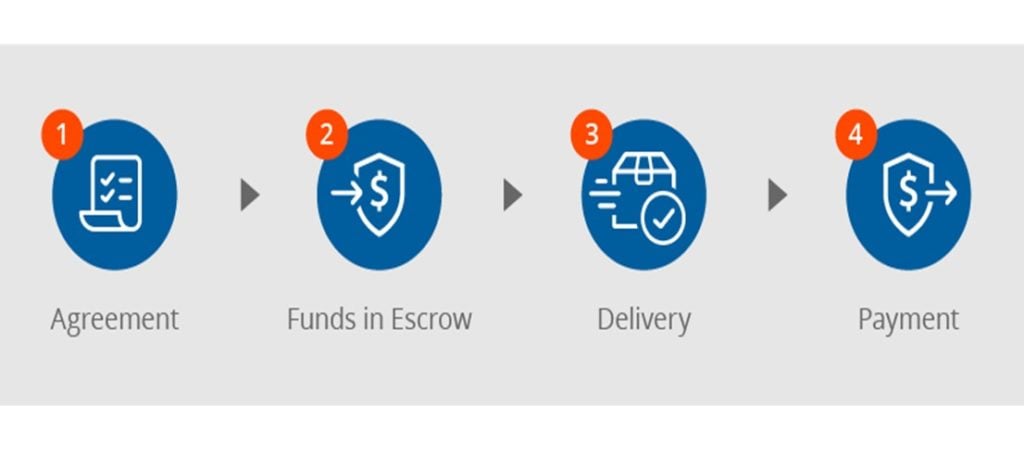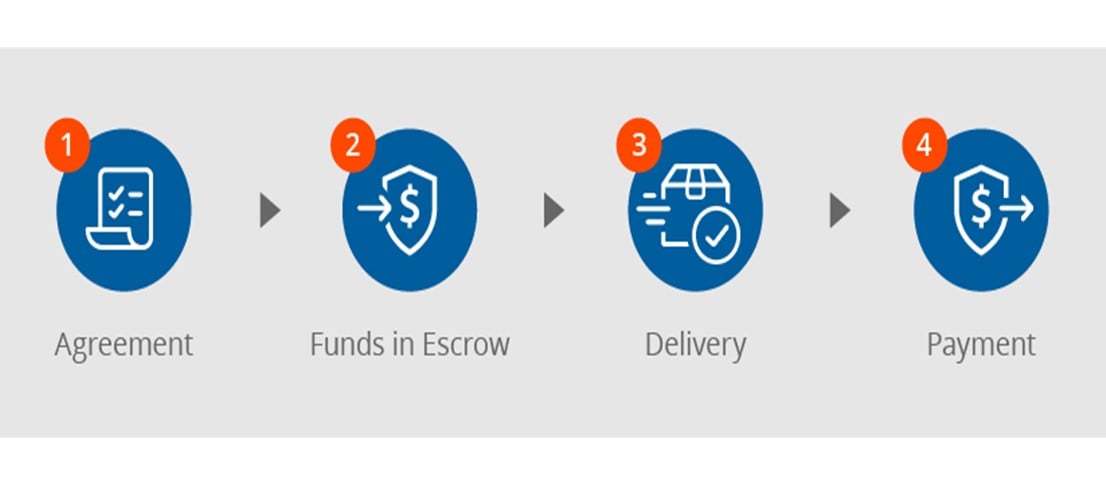 What is Escrow.com?
Escrow.com is a private company established in 1999 to act as a third-party balance payment method for protection. Both the buyer and supplier use different methods for complete payment.
Escrow.com enables them to access those methods with complete safety. Look, it is different from how does a bank transfer process work.
Nowadays, popular eCommerce sites, freelance sites, and other companies accept payment through Escrow.
What is the Escrow payment process on Alibaba?
Undoubtedly, Alibaba is a popular choice for people, but scammers are still waiting to steal your money. The escrow process acts as an Alibaba secure payment method to keep these scammers. To pay suppliers, you can use it as:
Step 1: Many Buyers and sellers agree on a single negotiated price.
Step 2: Buyer submits payment to the Escrow.
Step 3: Seller prepares the inventory and transports it to the buyer's address
Step 4: Buyers confirm the goods' reception.
Step 5: Payment approval from the buyer releases the amount to the seller.
Isn't it a safe method? No doubt, it is safe as Alibaba online transfer. If you are using Alibaba you can use their Escrow service.
Pros and Cons of Alibaba Escrow
The escrow system is relatively safe for both parties. That's why people prefer this secure Alibaba payment service over other methods.
But, the question is — should I use escrow to pay suppliers? What will be the negatives and positives of it? Here are detailed pros and cons of this secure payment service.
Pros:
Minimal or zero chances of getting scammed on Alibaba through PayPal account. Initial payment sent through Escrow is safe.
Easy to use the system that works well with multiple other payment methods.  I have used many payment options. The great thing is the payment is in-between the buyer and supplier. It keeps the freedom to release the payment once you confirm the quality.
Offers flexible payment terms to make the whole fund's transfer process smooth
Cons:
It takes time to receive payment on the other suppliers' end.
Up to 5% fees might be charged. It is a higher transaction fee.
Benefits from buyers and sellers
Escrow payment protection offers multiple ways to facilitate international buyers and sellers.
From the buyer's aspect, here are the following benefits:
No scams are possible. Buyers can release only payments if merchandise is at the doorstep. I always pay through this method. Before releasing the payment, I test the quality. If it conforms with the terms, only then I can release the payments. It makes the payments secure.
Payment is safe and secure.
Low transaction fees for funds mediation through the escrow
Easy to use and integrate with different most common methods
From the sellers' point of view, you can keep an eye on the following pros:
Funds are in an escrow account. The buyer can not send money after receiving the products.
Immediate transfer of payment occurs when the buyer approves.
Different payment methods to mediate the payment problems.
Want to buy on Alibaba easily and safely?
Leeline Sourcing helps buyers source the right product and solve all their payment problems at the best service.
FAQs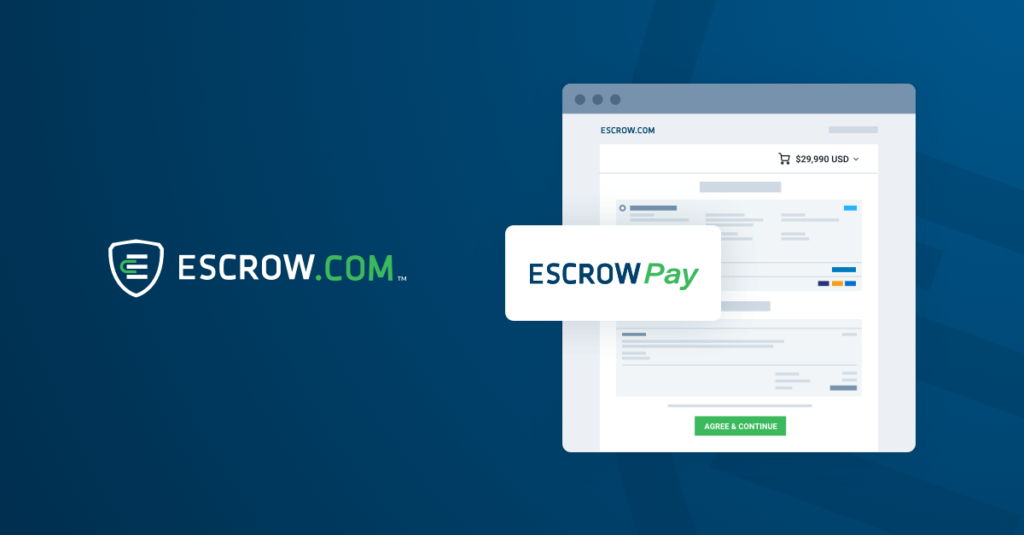 How to avoid payment fraud on Alibaba account?
To avoid fraud, never transfer funds directly to the supplier's bank account.
Instead, choose a trade assurance supplier and discuss the payment terms. It is better to deal with suppliers through the escrow payment details.
What are payment methods in Escrow?
How is it safe to use the Escrow system?
row system, Escrow.com acts as an intermediate party. By that means, the supplier can't access the money unless the buyer releases it.
And when do buyers remove it? When they have received the commodities. So, cash flow becomes more manageable, smoother, and more effective.
What to do if a seller tries to scam?
A good question. Remember, never release the payment unless you have reviewed your goods. Some sellers trick the buyer into releasing an amount earlier that will put your money at risk.
Moreover, you can contact alibaba customer support regarding your issues and create a payment dispute. In addition, not all Alibaba suppliers are willing to accept this because Alibaba charges them a 5% fee for this service (which they will pass on to you), not to mention the additional work and risk for them.
What is the best way to pay suppliers on Alibaba?
Alibaba's escrow system is relatively safe compared to other payment options like a bank wire transfer. There are most common payment methods to pay Alibaba sellers, such as:
1. Online bank transfer
2. Western Union
3. Paypal account
4. ApplePay
5. Telegraphic transfer
6. Wire transfer

List ended? Not yet. Depending on your ease, use another preferred method available.
Can I sending money via PayPal and still get Alibaba Trade Assurance protection?
Yes. PayPal is now available as a method of payment on Alibaba. It is still worth mentioning through its trade assurance program. Many of Alibaba's sellers are now willing to accept payments through Alibaba Trade Assurance. For orders with Trade Assurance, you will receive protection only after you have completed an online payment accept PayPal on Alibaba.com.
However, using Trade Assurance, you can only pay by credit/debit card, Western Union, or wire transfer.
How do I pay directly for product sample order on Alibaba?
You can request your supplier to create a Trade Assurance order, which generates a payment link. You can then pay the Chinese supplier directly, using your credit card, to ensure they start making your product samples fast.
What is PayPal?
PayPal is considered one of the safest ways to pay on Alibaba because it offers buyer protection. It's also quick, convenient, and secure.
PayPal is widely accepted on eCommerce sites like Aliexpress, DHgate.com or for sample payments.
Why do buyers still pay suppliers outside of Alibaba's payment solutions?
Even though Alibaba provides various payment solutions, most buyers still pay directly. Established buyers who have used Alibaba.com for years already have payment processes. Alibaba is not forcing the buyer or the supplier to use Alibaba Trade Assurance or other payment solutions.
What's Next
This guide provides professional advice on what importers must know about paying suppliers on Alibaba.com using wire transfers, invoices, Escrow, payment links, and credit cards. There are no such payment problems on Alibaba. The problem occurs when you don't use the Alibaba trade assurance suppliers or don't take other safety steps.
Escrow payments are a better way to pay your Chinese suppliers. Sometimes, you entangle in serious matters with fraudulent suppliers on Alibaba.
Do you want to find trustworthy suppliers? No problem. Hit us a call. LeeLinesourcing can develop right supplier for your merchandise at no additional fees, and inspect product quality! Our team can verify their business license, test reports, and company certificates to assess their status and risk level.
We are sorry that this post was not useful for you!
Let us improve this post!
Tell us how we can improve this post?