Getting scammed on Alibaba is common. Many consumers complain about it. But, there are several measures to avoid it. For example, choosing Alibaba Gold Suppliers.
We have worked with reliable suppliers for more than ten years and can help you choose the right one. Always find credible suppliers having verified status and ensure safety through trade assurance orders.
Alibaba gold suppliers are among the top choices of consumers on Alibaba for secure payments.
Today, we will discuss the Alibaba suppliers in detail and answer several questions regarding gold suppliers.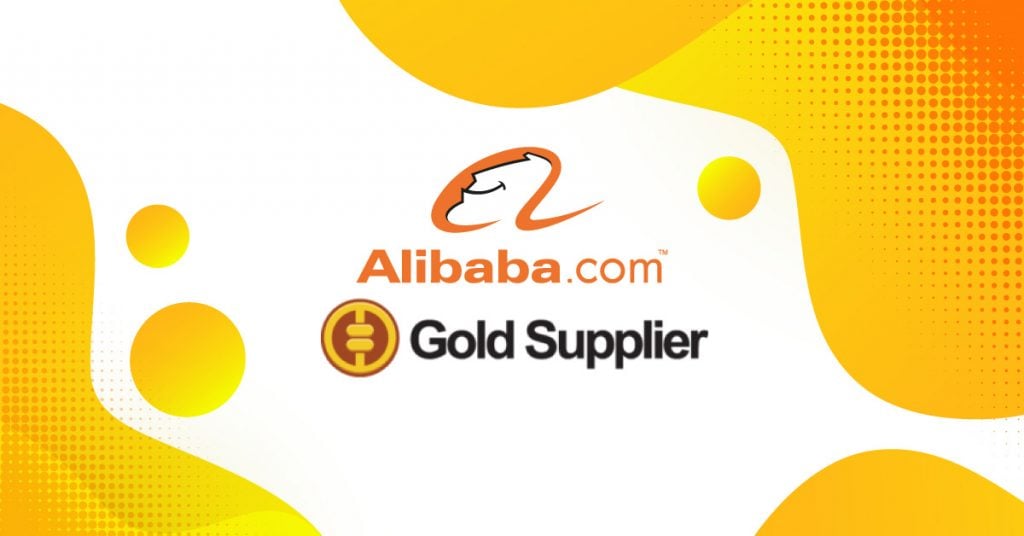 What Is Alibaba Gold Supplier?
An Alibaba gold supplier is a paid membership of Alibaba.com; like one pays to be a member of a registered verified or professional body, does any supplier on Alibaba have to pay to be registered as a reliable supplier or as an Alibaba gold supplier. For a supplier in china, being a member is a prerequisite.
What Is A Verified Supplier On Alibaba?
It is an approved supplier on Alibaba whose company profile, the system of management, production capabilities, products, and process has been assessed and certified.
The certification is done by independent third parties such as SGS, Bureau Veritas, and TUV SUD. This exercise can be carried out online or offline.
Can We Trust On Gold Suppliers Of Alibaba?
Trust is very expensive. To even trust individuals you see daily and connect with on different levels, not to think of trusting online suppliers.
Alibaba Gold suppliers is a platform that makes it less risky to trust. Thus, having to trade with suppliers on this platform assures you of less risk. This means you can trust them.
Gold Supplier Company Information Overview
1. Trustpass Profile
This is information to be verified by Alibaba.com
This tells about when the business license of the supplier was issued. It shouldn't be confused with the year of establishment.
The date of expiry tells when the license of the current business expires. It should be noted that renewal is not a complex process.
Capital strongly indicates the size and weight of the company. The higher the registered capital, the larger the manufacturing abilities. Smaller registered capital suggests a higher risk in case of economic challenges.
The need for a company name registered with Alibaba is critical and crucial. The rate of online fraud is on the increase. Thus, the account customers must pay into is the same as the company name on Alibaba.
Details of the country where the company is legally registered are essential. Thus, this detail should be provided.
A noted registered address should be provided. There are cases where some companies put down a particular address but operate from another.
Suppliers involved in subcontract orders should be avoided to prevent getting low-quality goods. This may not sound like a severe case, but indeed it is.
The longer a company has survived the tussles and bustles of the domestic market, the more chances it will be reliable. Thus, companies that have stayed for a long are more likely to be decent suppliers.
The legal form should be noted whether it's a limited liability company or a partnership company, or a sole proprietorship.
It's been found that limited liability companies survive more than sole proprietors because when the owner lacks funds or dies, the business shuts down.
But Limited Liability Company keeps running. Thus the legal form of the business should be known.
The business should be in the same city as the government that issued its operation license. Thus, it is not proper for a company to get its license from the government of a town and then operate in another.
Looking to find a reliable Alibaba supplier?
As the best China sourcing agent, we help you find factories, get competitive prices, follow up production, ensure quality and deliver products to the door.
2. Trade capacity
The information found here is provided by the suppliers. Thus, it may not be fully trusted and accurate, but it may still be helpful to scrutinize suppliers.
The market of a supplier is significant. A supplier who focuses on domestic trade and international trade of exportation and importation will always be chosen over the domesticated supplier interested only in the local market.
Having the leading supplier as a customer is perfect though Alibaba doesn't state its primary customer to avoid competition.
This tells about the size of the total supply for the year and the business's scale.
Those suppliers focused more on export are more likely to produce more quality goods due to various customs laws in different countries and awareness of product certification standards in other continents.
This is the chosen delivery method selected by the supplier. Most suppliers go for CIF shipping, while almost all go for EXW and FOB.
Accepted payment currency
The generally accepted currency is USD, most preferred by American and European importers. Most suppliers frown at EUR because of its instability over time.
Gold suppliers have a bank account, are legally registered thus can receive telegraphic transfer payments. Letter credit is also accepted but only for large orders.
Minimum Order Value Requirement
This specifies the lowest or minimum order monetary value on orders that an Alibaba gold supplier is willing to enter into production and ready to sell.
This considers the nearest place for your goods to be loaded and shipped. This port should be in the exact location where the supplier is to help with proper logistics. 
3 Alibaba gold supplier complaints cases
There is no business without complaints, challenges, or shot comings, so it's expected for the protests to come in as they give room for improvement and development.
Instance 1 – Information Challenge
"the factory claimed to be very experienced with producing (this buyer's product). They have had a lot of difficulties producing good quality standards samples with any consistency."
This is a complaint of low standard goods received instead of high-quality goods ordered. This is often the challenge with shopping online; shoppers get something different from what they ordered online, devastating.
Instance 2 – Failure to Deliver
"…I purchased a laptop, but now they avoid communicating with me. What could be done since they still have a working website and their email is still working?"
Most times, customers are helpless in this situation where you have made full payment options for good and have yet to receive them. You have to keep sending messages to the supplier until you get a response.
Instance 3 – Delays and sending of the wrong product
A customer complained of a delay in receiving his order, and at the end of the day, the substandard product was sent to the customer.
This is a disheartening situation; imagine waiting for your goods to arrive, and when they finally arrive, you get less than what you expected. The customer should either send back the goods or try to sell them. This can go a long way in destroying trust and customer loyalty.
Difference Between Alibaba Gold Suppliers And Verified Suppliers
Are you confused between Alibaba gold supplier and verified supplier? Remember, both are different Alibaba sellers. Gold status is only available to a paid member, while verified is free. Here are the differences.
The gold status allows the premium membership. The seller may be verified. Verified suppliers don't need to procure gold status.
Onsite checkup occurs in gold status. The third-party service inspection occurs in a verified position.
The seller has a blue tick showing verified identity, while the gold supplier also has a gold badge on his profile.
The gold supplier's Alibaba profile has more impact than the verified.
FAQs
Is a business license essential for Alibaba gold supplier membership?
Yes. Alibaba gold supplier membership is not for everyone. Such sellers are often verified and allow the quality inspection by Alibaba.
Moreover, they pay a regular fee per year for this gold supplier status.
What is the membership fee for Alibaba gold supplier status?
Alibaba gold supplier status is a premium membership. You need to pay the fee depending on how many products you showcase.
Usually, you need to pay an affordable yearly fee. Here is the pricing for Alibaba gold supplier status.
Why are Alibaba gold suppliers safe?
Alibaba gold supplier status ensures the safety of the consumers by:
1. Sellers are often authentic.
2. Product shipping is on time. 
3. Trade assurance orders are also available.
4. Complete security when it comes to payment methods.
5. Low minimum order quantity
Do Alibaba suppliers offer trade assurance?
Most often, Alibaba gold supplier badge holder sellers offer trade assurance. Trade assurance ensures refund when:
1. Product quality is lower than expected.
2. Shipments are very much late.
3. You can do trade assurance orders with risk management.
Why is it good to buy from a Chinese company on Alibaba?
Chinese trading company offers quality products. Here are some excellent features of a Chinese trading company:
1. Lower prices than the retail price
2. Increasing return on investment
3. Lower expenditures due to fewer taxes
4. Easy shipments
5. Quality products at hand
Final thoughts on Alibaba Gold Supplier
Being an Alibaba gold supplier is not supplying gold to Alibaba. Gold signifies value and its symbolic meaning of Gold that was encapsulated in the name "Alibaba gold supplier."
It's not an assurance that they are 100% reliable as there can be issues between suppliers and buyers; it's just a membership platform assuring a better means of trade.
LeeLine Sourcing can help you sort out the gold suppliers and find effective ways to trade safely, hit us a message now!
We are sorry that this post was not useful for you!
Let us improve this post!
Tell us how we can improve this post?