Alibaba Verified Supplier
LEELINESOURCING's sourcing expertise boosts your profits by 40%. Locate the leading providers, and source authentic products in a hurry.
Buying from Alibaba's reputable sellers is easy now. SAVE money BY investing in winning PRODUCTS.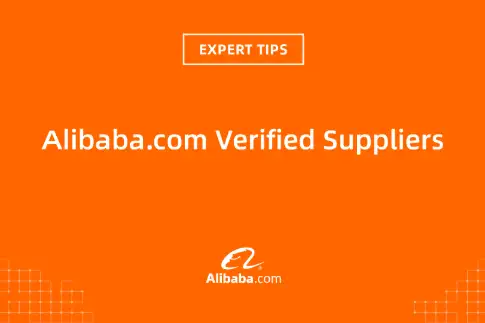 Top 1 Sourcing company in China
With 10 years of experience in china sourcing business
No Risk Free Sourcing No Hidden Fee
You can get Free detailed product quote before order
Trusted by over 2000 Customers
Leeline is your trusted sourcing agent partner in china
Wholesale Best Alibaba Products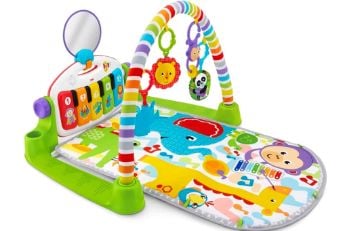 Wholesale Toys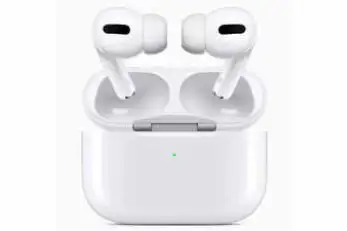 Wholesale Bluetooth Earphones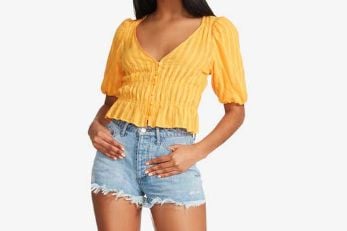 Wholesale Clothing
---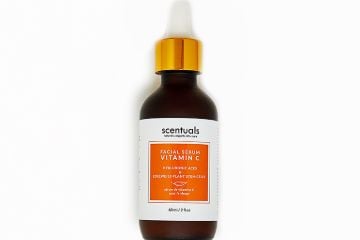 Wholesale Facial Serum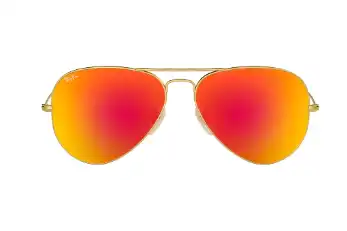 Wholesale Sunglasses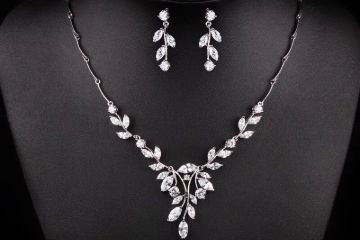 Wholesale Jewelry
---
Our Alibaba Manufacturing Services Include: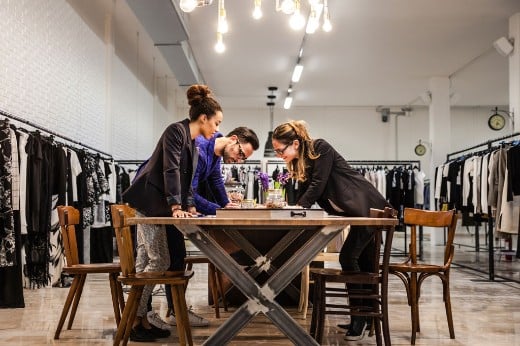 Sourcing Alibaba Suppliers
Find the market's best HOT-CAKE products and reliable suppliers. Go through the whole procedure From initial sourcing to final inspection and shipment.
FREE inventory storage for a month! It increases profitability and reduces storage issues.
Alibaba Product Quality Control
Quality assurance specialists inspect each product in GREAT detail before shipping. We consider Color, feel, thickness, packaging, and quality.
Our manual product inspection crew never SACRIFICES with quality.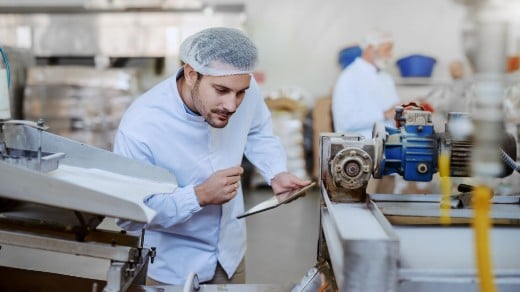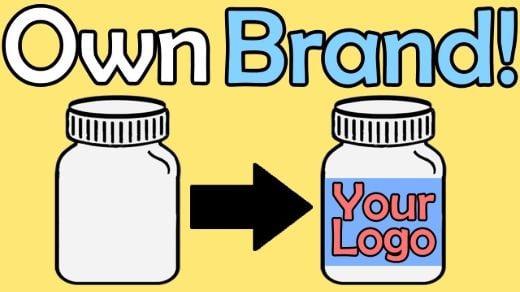 Private Label & White Label Alibaba Products
Print your company's name and logo to promote your business. This raises the AWARENESS of your business and boosts its value among consumers.
The EXCLUSIVE packaging goods are a huge selling point for your business.
Dropshipping and Fulfillment
From our fulfillment center, we send out your items straight to your clients. We bundle many orders from the same client into a single package and dispatch it as quickly as possible.
YOUR Profits increase as delivery expenses is cut.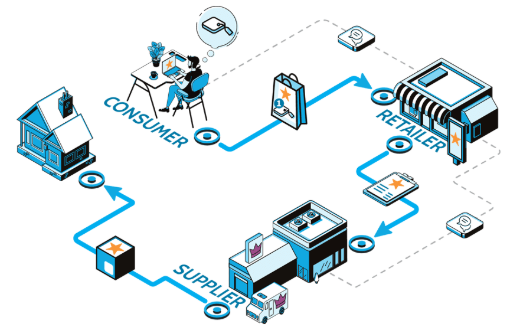 ---
Hear it from fellow Alibaba Wholesaler
One of my go-to sourcing companies, Leelinesourcing has shot up my list of favorites in a hurry. They gave me competitively priced, high-quality suppliers. The speed with which their support staff responds is also commendable.
– Richard, California
---
Source Your Alibaba Products and Make Big Money
We offer the best wholesale price and high quality Alibaba products to help you boost your business.
---
How to Select Alibaba Verified Supplier?
Have you got scammed on Alibaba? It happens when you don't pay heed to supplier status. Alibaba verified suppliers, gold suppliers, and trade assurance suppliers; all are different tags, but one thing is common—Authenticity.
Our many years of experience have worked with many verified Alibaba suppliers and helped customers buy from Alibaba safely. While wholesaling from Alibaba, you have to keep an eye on the profile of the supplier. Ensure it has a verification badge for a better experience.
Today, we will comprehensively discuss the Alibaba verified suppliers and answer all relevant questions.

What is an Alibaba verified supplier?
Verified Alibaba suppliers have their factory, trading companies profile, and production setup verified by the third-party inspection company.
Alibaba allows the suppliers to get verified and grab the verified badge to show their excellence. Usually, Alibaba sends an inspection team that checks all the production systems and capabilities. The ultimate goal is to give shoppers an excellent choice for their trading company.
Remember, the Chinese supplier only gets the verification status if the production process controls qualify the industry standards inspection rules. If it doesn't, Alibaba doesn't allow such suppliers.
Why source from Alibaba verified suppliers?
Verified means ALIBABA has verified the factory and manufacturing. It gives me a Green signal to buy from such a supplier.
What do you think about buying from verified Alibaba suppliers? That idea is astounding. You must buy from verified Alibaba suppliers because of the following reasons:
Safe Trading: Suppliers have real-time factory and genuine suppliers verified by Alibaba. It ensures a safe trading experience.
World Class inspection: The third-party assessment helps us with improved quality control.
Free inspection report: Other buyers can download a free inspection report of the trading company. Detailed information will magnify the significance of the trading company.
Professional suppliers: These are professional suppliers with having specialty in the online business. So, an excellent trading experience is ahead.
Difference between Alibaba gold suppliers and verified suppliers
People get confused between the Alibaba verified and gold suppliers. Look. Both are different sellers. Here are fundamental differences between Gold and verified Alibaba suppliers.
Gold supplier membership is always a paid option for the sellers. The supplier has to pay a regular fee annually. With verified Alibaba suppliers, it is not the case. There is no standard fee.
Gold suppliers don't undergo the verification process like the verified Alibaba suppliers. For example, gold suppliers only get their verification, location, and basic information. At the same time, verified Alibaba suppliers carry out complete production inspections by the third-party inspection team.
Only onsite checkup occurs in the Gold supplier. In verified Alibaba suppliers, an in-depth inspection occurs.
Gold supplier verification is done by the Alibaba inspection team, while verified suppliers can assess with an independent verification team.
How to check if the supplier is verified?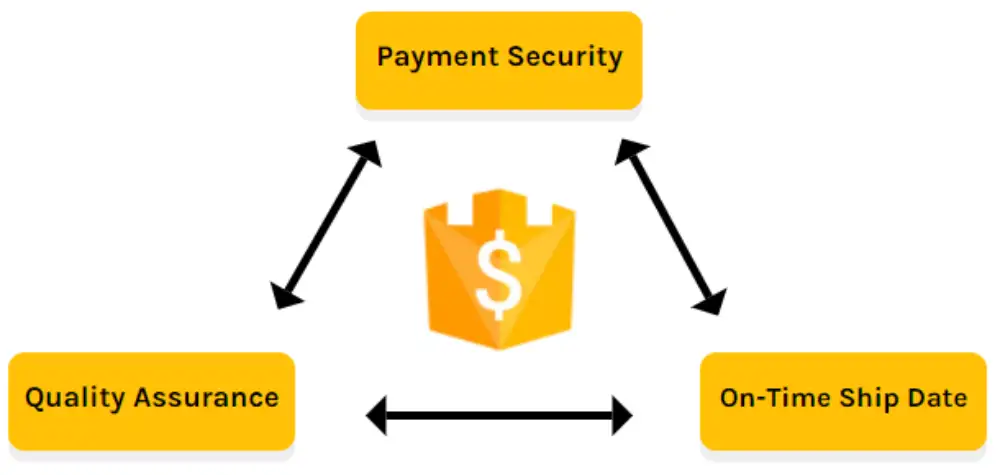 Alibaba does not verify every seller. However, a complete inspection process is conducted to ensure that the supplier has:
Excellent production setup
Physical company in the location
Business license
Trading Capabilities
Quality Management System
These processes resolve the scams problem for a typical buyer.
3 Steps to Check the verification Status
Here is how you can check whether the supplier is verified or not.
Step 1: Visit the Suppliers' company page.
Step 2: Check the badges of the suppliers.
Step 3: Determine whether the verified Alibaba supplier tag is available or not. Furthermore, the third-party inspection company is also mentioned to ensure real-time verification.
6 Essential verification points of suppliers
A third-party inspection company verifies the following aspects of the supplier.
1. Basic Company Information:
Basic information includes business license, registration, supplier name, and level of technology used for the process. For this reason, suppliers have to submit the official documents and verify that they have actual existence.
Basic company INFORMATION ensures I have the right supplier. All my suppliers undergo THROUGH MY SCANNING process.
2. Sales History Inspection:
Sales history includes the past selling experience of the company. A third-party inspection company inspects the
3. Production capabilities and R&D review:
This step includes the complete evaluation of the production process, including the technology monitoring, raw materials used, and R&D testing capabilities. There are 19 steps to fulfill the assessment of the production process.
I check all of the STEPS with hard work. It gives me a RELIABLE company with SMOOTH TRADING.
4. Tax compliance verification:
Every government implements some taxes. The verification team checks the bills and invoices to monitor tax status.
I have monitored TAX STATUS to understand the legal status. It gives an IDEA OF THE company.
It evaluates the legal quality of the company and discloses its spending on raw materials and other processes.
5. Quality Control inspection:
Quality is a priority. A supplier must have an internal quality control system. The inspection team evaluates 27 points quality control process to get the ultimate quality of more products for the customers.
6. IP review:
Intellectual Property Rights assure whether the company is actually present or not. Who owns the product rights? Whether it can allow trading or not? Furthermore, Alibaba inspection teams check that there are no IP violations to prevent legal cases. Four points process of IP review confirms the authenticity of the company.
Inspection, Supplier Audit, Product Testing On Alibaba
We focus exclusively on QUALITY CONTROL. Today, hundreds of clients worldwide have selected to trust Leeline Service as their supply chain management partner.
How to find verified Alibaba suppliers on Alibaba?
On Alibaba, you have different methods to find verified Alibaba suppliers. I have listed two ways to uncover the verified Alibaba suppliers on Alibaba. Both methods are superb and essential to know.
Method 1: On the Alibaba website
On the Alibaba website, here are multiple steps to follow:
Step 1: Go to the Search Bar and type your product name.
Step 2: Alibaba will show a lot of similar products. Head to the left sidebar and go to Supplier Type.
Step 3: Choose a verified Alibaba supplier in the Supplier type section and Boom!
All the verified Alibaba suppliers for that specific product quality will be visible in front of you.
Method 2: On the Alibaba.com App
Not everyone uses the Alibaba website because the app is a more accessible option to choose from. One of them is me. I have always used ALIBABA APP. It is super comfortable. Browsing while sitting or lying is GREAT.
So, you can follow three steps again to get the verified Alibaba suppliers.
Step 1: Go to the Search Bar and type your product name.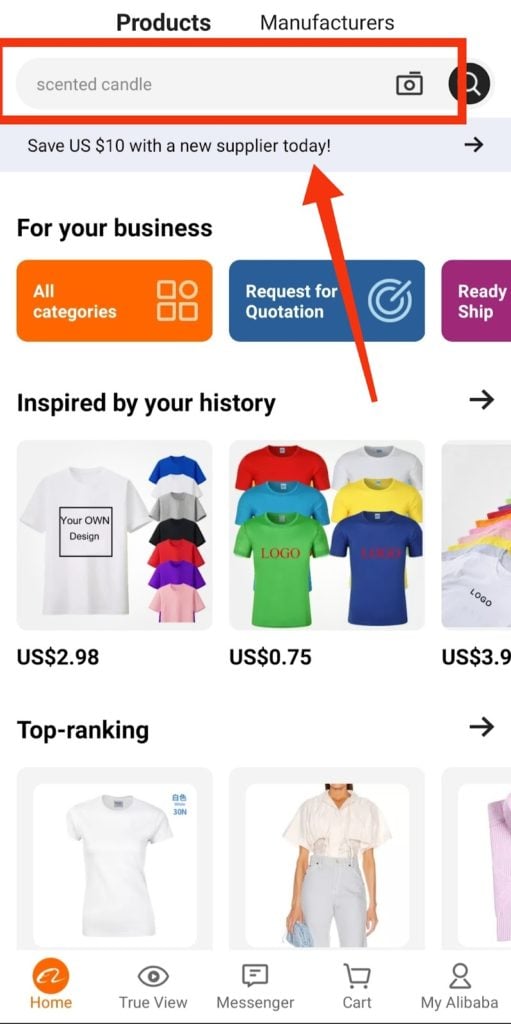 Step 2: You will get a lot of products. Move to the Suppliers option.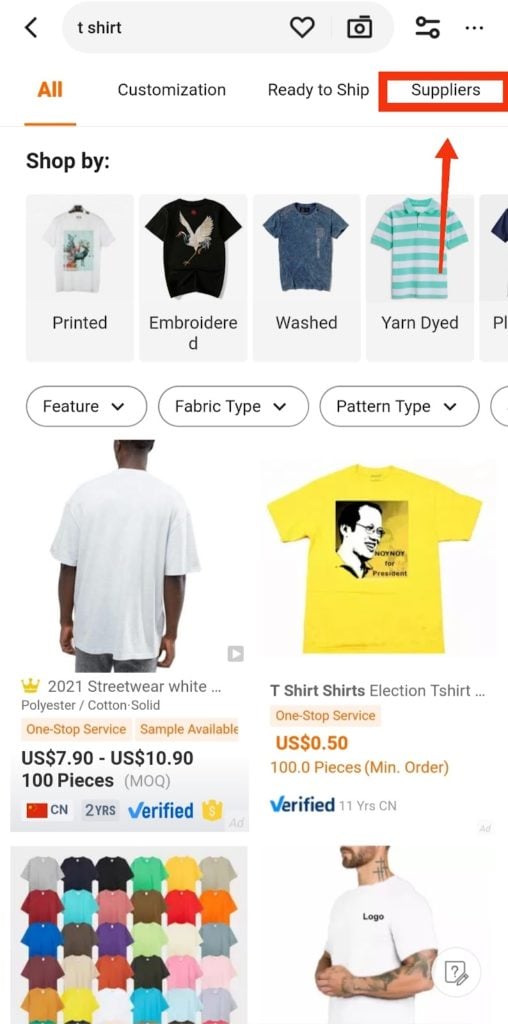 Step 3: Choose Verified Supplier, and you will find all the verified Alibaba prospective suppliers for that product.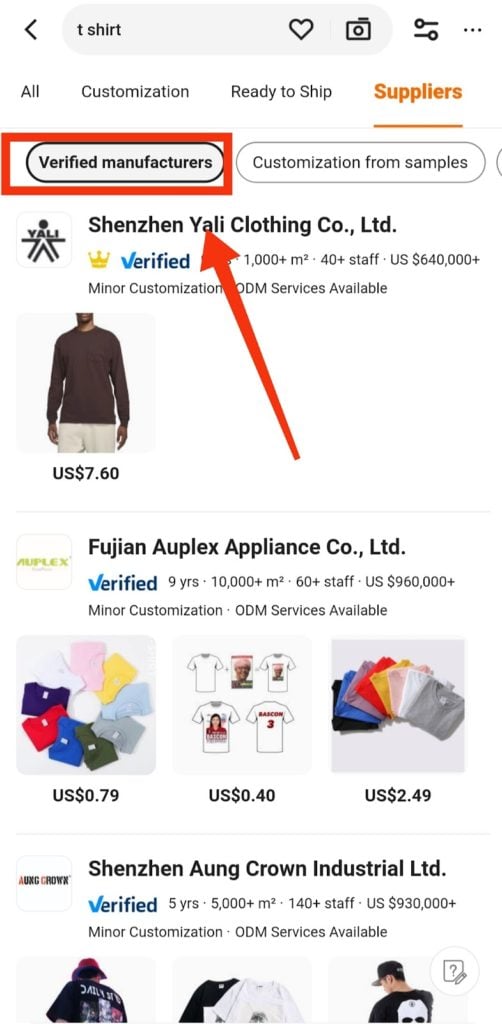 If you hard to negotiate with suppliers and pay on alibaba.com safely?
LeelineSourcing is ready to help you buy from alibaba low cost and efficiently.
FAQs
What is a membership fee for Alibaba Gold supplier?
For Alibaba gold supplier, you have to pay a regular fee annually. It starts from $1899. The gold suppliers are premium suppliers on Alibaba building a reputation and trust.
Is a business license essential for Alibaba's prospective suppliers?
Not all Alibaba suppliers have a business license. You can sell without a business license. But, a verified Alibaba supplier always has a business license. It is due to verification by the inspection team.
What is the right supplier on Alibaba?
The right supplier is a trustworthy supplier who fits your needs. For instance, if you need a verified clothing supplier with access to basic needs, you can conduct research and find the best match supplier.
What is MOQ?
The minimum order quantity is the lowest number of items one can order. For example, if the MOQ for a supplier is five pieces, you can buy a minimum order of 5 pieces from that supplier.
What's Next
To differentiate the sellers, Alibaba allows different badges to the sellers. It enhances the credibility of the seller and helps businesses choose them. If you still can't find the right verified supplier, it is time to hire the sourcing companies.
LeeLine sourcing can help you with all the suppliers and product sourcing problems. Call us right away!
Do you want a successful import business?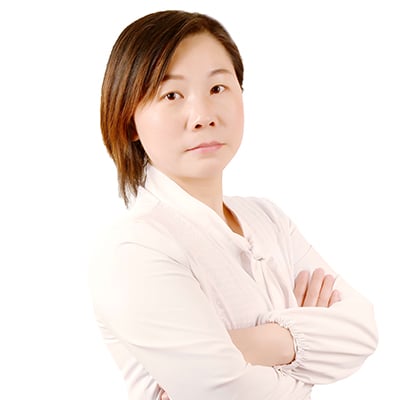 Hey, I'm Sharline, co-founder of LeelineSourcing. We've helped 2000+ customers import from China.
Do you want a better price on product or shipping?
We are sorry that this post was not useful for you!
Let us improve this post!
Tell us how we can improve this post?