B2B commerce has evolved into a dynamic world. Technological innovation makes B2B marketing one of the most profitable industries.
E-commerce forecasts predict that the US business-to-business market will reach $1.8 trillion by 2023. Moreover, 73% of millennials are actively involved in B2B buying processes.
As B2B audiences change, marketers must adopt new sales tactics and strategies. So how can you become a dominant player? Focus on these B2B sales trends for 2022.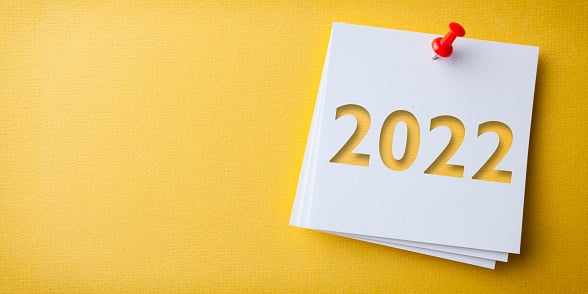 Table of Contents Brief
hide
B2B Ecommerce Trends to Follow in 2022
A growing expectation of customer personalization
Personalized marketing is a hot topic in the B2C sphere, but it is also popular among B2B companies. This is because most current B2B buyers expect a B2C shopping experience.
Many B2B buyers noted the importance of personalization when selecting suppliers. Personalized content and experiences attract 48% more customers.
When you ignore this, you will be left behind by the companies that listen to their customers.
Various payment options
Providing customers with various payment options is another trend we are sure to see soon. This is especially true for contactless payments that ease quick and easy checkouts.
Even before online shopping became popular, customers gradually diversified their payment methods.
Allowing customers to customize their B2B eCommerce sites is a good way to increase conversions. It will be essential to offer various payments options in the future.
Integrating Omnichannel Experiences
Omnichannel refers to both a physical and digital presence on the ground. Customers would enjoy the same shopping experience in brick-and-mortar stores, on the web, or social media.
The average B2B buyer interacts with six different channels during the buying process. Now buyers require B2B companies to be proactive and consistent across many channels.
A majority of B2B companies plan to implement omnichannel initiatives soon. At the same time, 36 percent have already begun.
By 2022, companies hope to engage customers across channels seamlessly.
The popularity of voice shopping would surely increase.
Voice shopping is the perfect solution when customers are always on the run. It is predicted that the number of voice shoppers will rise by 55% in 2022. It is Amazon's Echo that sparked the growth of voice shopping.
A challenge with voice shopping is that it doesn't always involve visuals. Hence, customers gravitate toward mainstream food, electronics, and homeware items.
Keeping customers loyal
A new customer is always more expensive to acquire than an existing one. B2B companies can increase profits between 25% and 95% by improving their customer retention rate just by 5%.
Customers love loyalty programs in B2C retail. Customer loyalty plays an even bigger role in B2B. Business thrives on repeat business and customer retention.
Companies with steady growth generate 60% to 80% of their revenue from existing customers. The company that converts new customers into recurring revenue in 2022 will avoid stagnation.
Bring B2B mobile commerce to the forefront.
By 2021, 6.378 billion people will own smartphones, which means 80.63 percent of the world's population will own one.
Smartphone use increases the dependency on them to carry out daily activities.
The millennial generation, for example, uses smartphones for shopping and work. This emphasizes the need for a mobile-first B2B offering.
Businesses should develop apps to increase the frequency of recurring orders. It can also be used to sync your systems with your sales team for on-the-go sales.
Floating direct-to-consumer (DTC) channels
Customers can now place orders directly with B2B eCommerce brands.
Many B2B online companies do not want to upset their distribution networks by choosing a DTC business model. This is a smart move, and it is profitable.
Businesses that use DTC can improve the way their customers perceive their brands. Furthermore, they can make more profit since they can see their entire customer base.
Selling directly to consumers allows B2B businesses to control every aspect of the customer journey. Business owners can control the entire process from when they land on the eCommerce website to when they receive the product.
With Direct-to-Consumer marketing, B2B companies can produce customer-centric experiences based on first-hand data.
Remote interaction and self-service capabilities
Research has shown that 70-80% of new buyers prefer to interact with sellers remotely. B2B decision-makers are equally satisfied with online and remote selling.
Furthermore, digital prospecting can be as effective as face-to-face meetings with existing customers.
The use of AI to upsell and cross-sell
Artificial intelligence (AI) can predict buying patterns based on browsing and shopping histories. AI can design a website for each visitor, which a human brain cannot.
Some ERP and CRM systems have machine learning tools that help cross-selling and upselling.
Customer psychology is becoming important.
B2B marketers are now paying more attention to the psychology of decision-makers and key buyers. As a result, the marketing strategy for B2B may shift from topic-driven to persona-driven.
The focus will target the needs, desires, and interests of the target audience.
As a result, client personas become more relevant to marketing. Besides matching searcher intent, deeper content calendars will also be developed.
Video content will be important for acquiring customers.
B2B companies provide educational content about their products to prove that they are experts in the field. Companies do this by creating content that describes their products and how to use them efficiently.
The strategy pays off in a big way. You can attract new leads by publishing content relevant to your target audience's industry.
Social media can help you stay visible to customers by sharing engaging content.
New Marketplaces
Expansion into another country or state is the best way to grow your business. Online B2B marketplaces are becoming more and more popular.
By 2023, more than 70% of enterprise marketplaces will operate as B2B platforms. B2B sellers are increasingly relying on niche marketplaces for their online presence.
Today, manufacturers, wholesalers, and distributors are more inclined to interact with marketplaces.
Inclusion of value-added services
B2B companies will have to provide value-added services to attract new customers. They should also focus on maximizing revenue from existing customers.
Adding value to an existing service or product is called value-added service. For B2B companies, it is crucial to maintain existing customers.
Why is B2B eCommerce so important?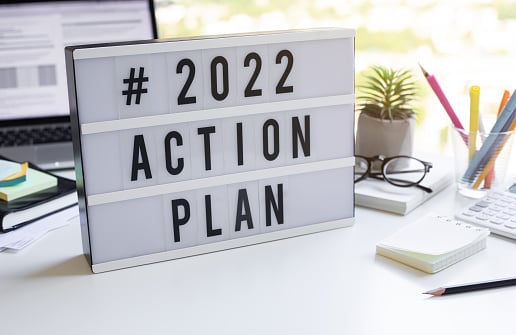 Businesses can target more buyers globally thanks to the growth of B2B eCommerce. Through this, they can conduct transactions online. Using portals allows for more secure and private transactions.
B2B eCommerce also provides access to new geographic areas, product catalogs, and divisions. B2B eCommerce boasts several benefits.
More customers can view your product catalogs online. With SEO, you can leverage search engine traffic.
This will allow you to reach out to potential customers more effectively. Therefore, B2B plays an important part in a successful business.
Conclusion
There is no doubt that B2B sales are experiencing a drastic change in how companies operate as a whole. B2B sales trends will be huge in 2022.
The future of sales will be digitally driven, focusing on customer-centricity. Keeping up with the latest trends and innovations is crucial for businesses.
Being prepared for the changes to come is a must. In 2022, marketers can do this to boost sales and reach their target audiences.
We are sorry that this post was not useful for you!
Let us improve this post!
Tell us how we can improve this post?