What are the best eCommerce platforms for small business?
This is the first question that comes to mind before starting your first business. Our eCommerce dropshipping experts have answered this question.
We help you to choose the best eCommerce website builder. Enjoy easy setup of your eCommerce site with inventory management tools.
Don't skip this following overview of eCommerce platforms to sell online. Build a successful online store with all the tools on the platforms.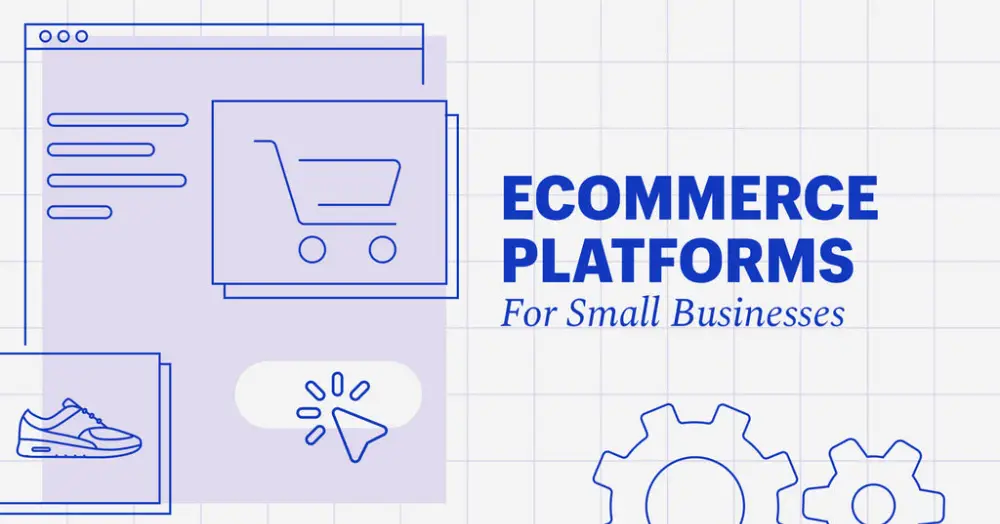 1. Shopify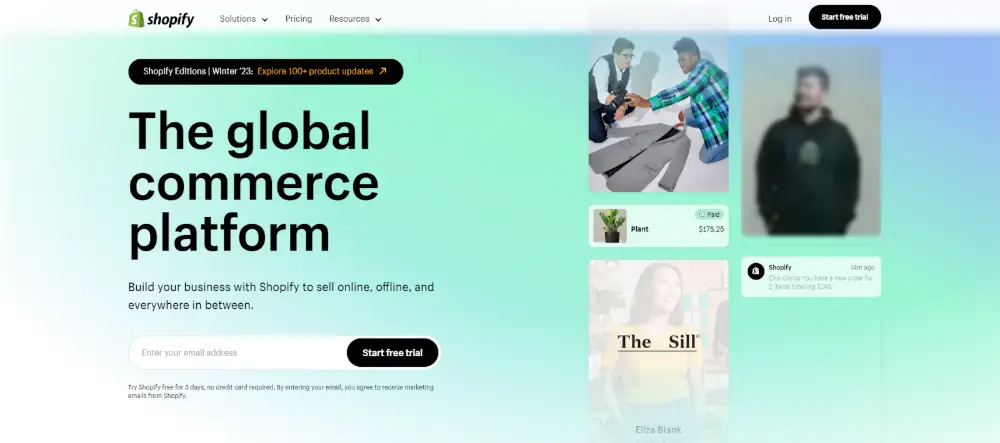 Shopify has hundreds of apps and plugins as marketing tools. No doubt, Shopify is the first choice of every small business. A self-hosted platform for your smooth experience. Use their eCommerce tools to boost your small businesses. Shopify gives you a free domain, but it comes with a branding. Better to buy your domain. A normal domain costs around 12$ to 15$.
Pros:
Integrate your shipping carriers into your online stores (USPS, Fed-EX). Automated shipping calculation for every parcel. Easy to print shipping labels.
Multiple Payment gateways for ease (Paypal, stripe, or bank). Less processing time and a transaction fee on every order. Good refund and discount system for marketing.
Easy social media Integrations with multiple channels. Add social media platforms through your theme on a storefront. Excellent order management system with software.
Cons:
Not easy to switch and exit from Shopify. Lock in feature does not help you exit.
2. Woo Commerce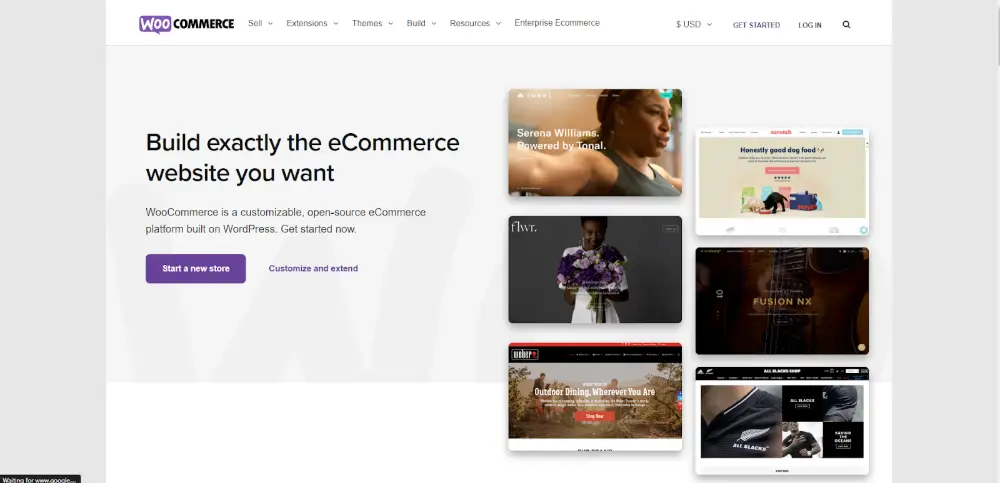 Do you have an existing WordPress website? Now it is easy to turn this into an online store. Install WOO commerce plugin. It's free to install and is one of the best open-source eCommerce platforms. Yet, you need to pay a subscription to access full features. Yet, it is a good eCommerce platform for small businesses with low budgets.
Pros:
Easy to build a website with sales features. Small businesses start with building an audience. So you build an audience on a WordPress site with blogging. Later turn this into an online business.
Customize your website with hundreds of WordPress themes. WordPress or Woocommerce has a big community of designers & developers. Their non-stop contribution helps small business owners.
Cons:
WooCommerce is a plugin built for WordPress. Currently, they offer services to WordPress only. They may expand in the future.
3. Amazon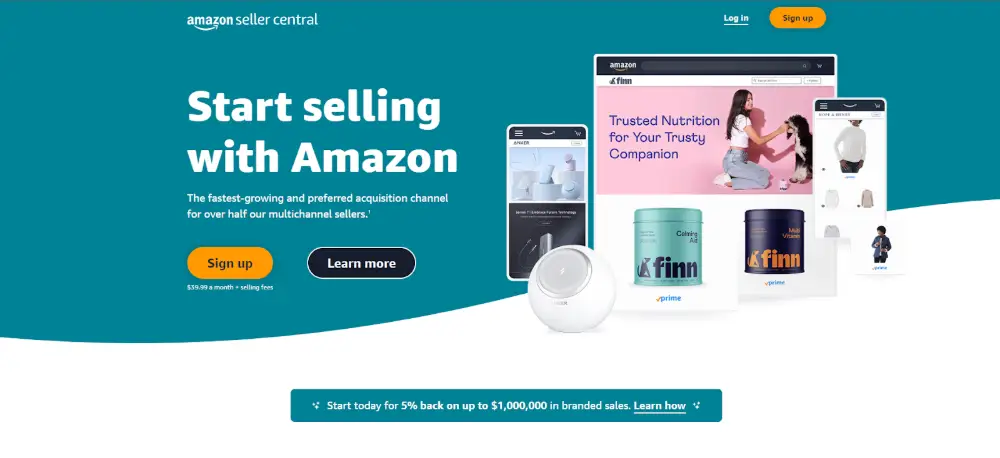 Amazon has an excellent payment processing system with many payment gateways. (Google pay, apple pay, or many payment systems). Open your own online store in a few clicks. Many sellers are starting on Amazon because it's easy to start.
Pros:
Two business models (FBA & FBM). In FBA, Amazon fulfills your orders, and you focus on selling and expansion. In FBM, you fulfill orders and focus on all things. In FBA, it's easy to focus on an online selling strategy.
Low selling fee, Pay only 0.99$ every time through FBM. FBA has different fulfillment and storage fee. Existing marketplace with millions of shoppers.
Cons:
FBA fulfillment & storage fees are high. You can't sustain with low-profit margins products.
4. eBay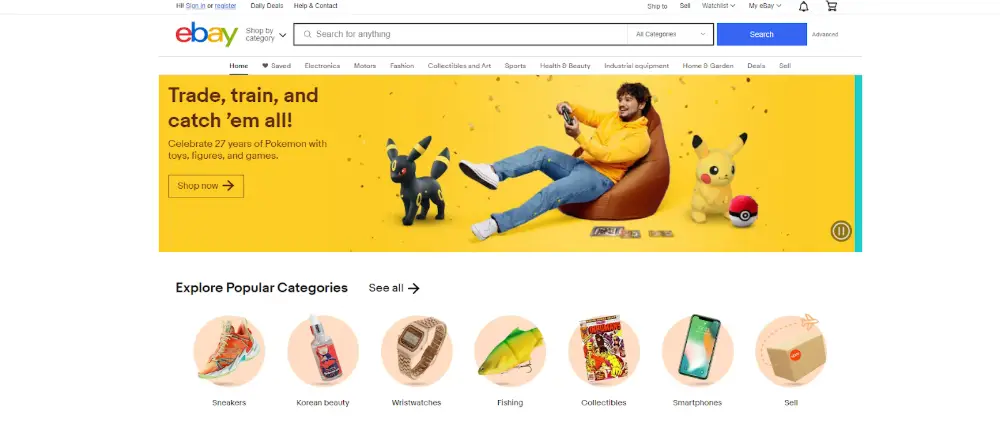 eBay has a large number of audiences. Unlike Amazon, eBay does not have a fulfillment program. If you are looking for automated fulfillment, eBay is not your cup of tea. Some sellers consider it a plus point. You won't face heavy fulfillment fees and choose your fulfillment method.
Pros:
Easy store setup with startup plan. Only pay 8$ (check updated price) to start an eBay store. You don't have to buy a domain or spend on marketing.
eBay has moderate item selling fees from 6.5% to 15%. Also, the transaction fee depends on your payment method. Get unlimited bandwidth with their smooth servers.
Cons:
You can't customize your store. The only access to your description and listing editing.
5. Big Commerce
Free themes and better design helps small businesses. BigCommerce's website builder is familiar for starters. They have a drag-and-drop builder, so there is no big hurdle for you. Customer support is great through multi-channels. Easy to Stay connected with their community as well.
Pros:
SEO features are great for your Store optimization. Work on SEO tools for organic google visitors. The best strategy to make an organic audience.
Save money with their free payment infrastructure. No transaction charges. Save 1% to 3$ of profit margins. Easy multi-channel selling with strong payment infrastructure.
Cons:
Multi-step process to cancel your subscription. It takes work to exit from their system.
6. OpenCart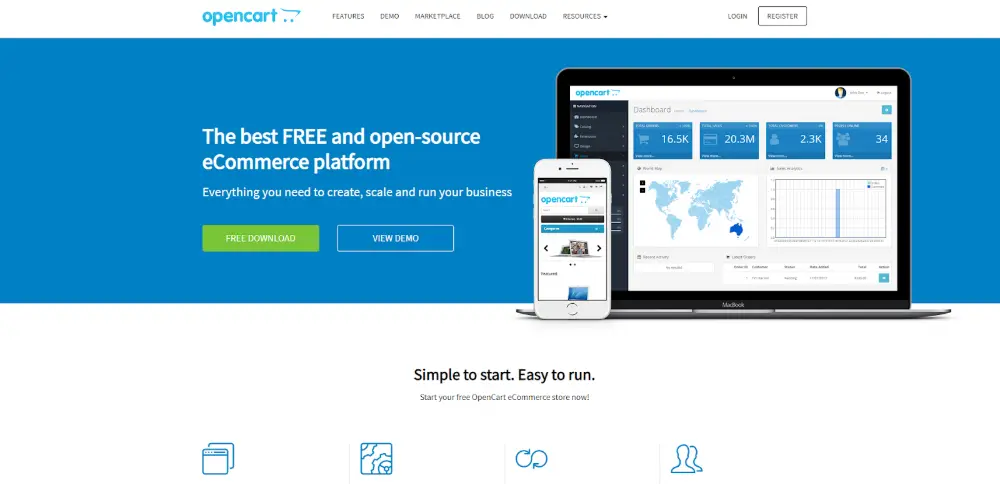 Dashboard designed for easy management. There are numerous Paid and free apps or plugins for business expansion. Simple customization and setup for you if you lack significant technical skills. Although the eCommerce platform is free, hosting is chargeable.
Pros:
Better business strategy with business reports in a few clicks. Create customized analytical reports using the dashboard.
Global payment infrastructure Compatible with all payment gateways. No need to switch to a new payment system with a hefty fee.
Cons:
Servers face difficulties with a large number of website visitors.
7. WIX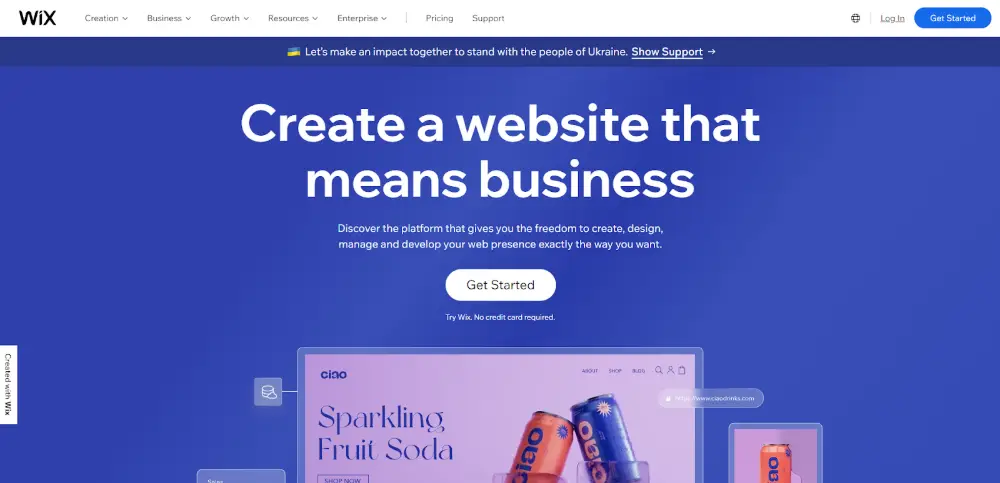 Get 500+ templates from Wix store builder to make Stunning stores. Also, if you have any design or aesthetic-related business, then Wix has the best themes. A self-hosted platform for smooth customer experience. It's also free to start. Wix's plugins help you to optimize your store.
Pros:
WIX ADI and Artificial intelligence guide you while storing setup and technical processes. Also, get 24/7 customer and community support.
Good payment infrastructure with sales channel integration. Manage your blogs, products, and store design from the user-friendly dashboard.
Cons:
The free plan has limited features. Not good to scale a business with free features. Better to upgrade the plan.
How do you know the platform is right for small business?
You evaluate every platform according to your needs. Every business has different priorities for eCommerce solutions. eCommerce platforms offer many features. Here are a few important points to remember while choosing the right platform.
Payment gateway
Some payment method holds your money for too long. This hurts small businesses financially. Better to choose payment gateways with the least holding time. It gives you continuous money flow.
Also, transaction fees are important. It will be an issue if you are already working on small profit margins. The transaction fee varies from 1% to 3%, depending on your service provider. Choose those platforms that support your preferred payment gateway.
Store setup and development
How easy is it to set up a store, and do you need any assistance? Some platforms have an easy setup process, while others have a lengthy process. You need technical knowledge to set up a store on a few platforms. Better to hire someone if you don't have any technical background. This increases your initial setup cost. Choose platforms with low starting barriers.
Own identity
Marketplaces have their hosting & identity. You don't need to get your web hosting and Domain. This does not affect small business eCommerce but could be an issue while scaling up. Some offer a free domain, but it has the platform's branding. Better to go with a custom domain for branding.
Subscription charges
Most popular eCommerce platforms have a subscription fee. Some are free to start but come with basic features. You have to pay for advanced features. Choose a platform with essential e-Commerce features at good pricing. Marketplaces are free or cheaper to start.
Looking for the Best China Sourcing Agent?
Leeline Sourcing helps you find factories, get competitive prices, follow up production, ensure quality and deliver products to the door.
FAQs about Best Ecommerce Platforms For Small Business
What is the most affordable e-commerce platform?
eBay is a good start with zero monthly seller fee. WooCommerce or Shopify are good options if you want your own website. Woo Commerce integrates with your WordPress website, while Shopify is self-hosted. Both are affordable. 
Is Wix good for a small business?
Yes, Wix has a free eCommerce website builder with Wix branding. Wix has 500+ pre-build templates for customization. Small businesses have low budgets to start, so better to check their templates. Make your stunning store stand out from the crowd. 
What is the safest way to get paid when selling online?
Payment integration for different payment gateways is the safest way to get paid. Every eCommerce platform has payment infrastructure for safe and secure transactions. Add your preferred payment gateway and get paid. 
What's Next
You need a good supply chain with a dedicated eCommerce platform. Small businesses don't have high budgets for sourcing & shipping. They end up getting cheap but non-credible sourcing plans.
Hidden costs are the main problem with non-credible sourcing plans. You need a credible sourcing company to handle your sourcing.
Leelinesourcing has worked with hundreds of small businesses. Contact us to get sourcing eCommerce plans at the best pricing.
Do you want a successful import business?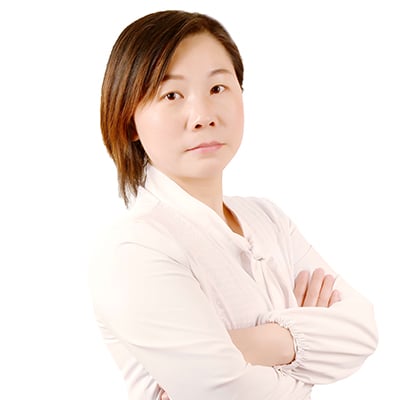 Hey, I'm Sharline, co-founder of LeelineSourcing. We've helped 2000+ customers import from China.
Do you want a better price on product or shipping?
We are sorry that this post was not useful for you!
Let us improve this post!
Tell us how we can improve this post?