Brand marketing is a marketing strategy where a company or brand promotes its products and services. Brand marketing aims to enable people to learn about the brand's products and services. Additionally, there are some outdated brand marketing strategies.
This is changing due to factors like social media platforms. Thus, enabling brands to reach out to influencers to get more reach online. It is due to the high increase in online media.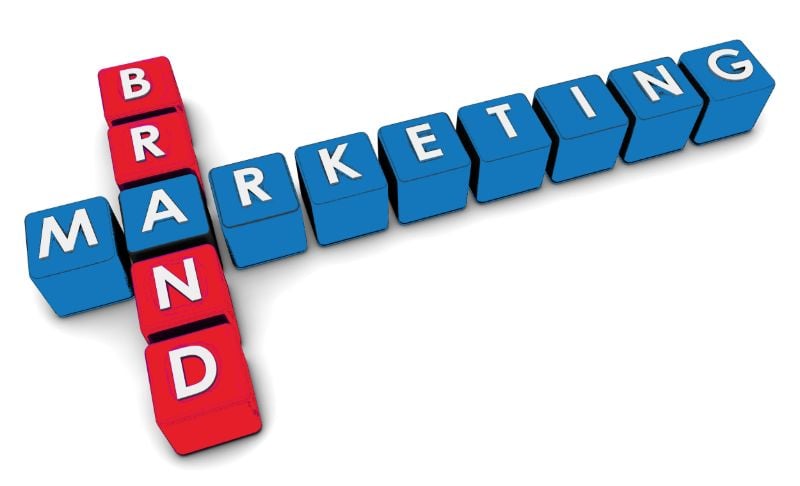 Why Consider Brand Marketing in 2022?
Brand competition is on the rise, and to stay relevant as a brand, you need to incorporate marketing. Brand marketing enables customers to identify your products or services. Additionally, it makes your brand remain relevant.
Moreover, brand marketing helps you build trust among customers. This is when many people engage with your products or services.
But brand marketing trends are changing with time. So, today I will be informing you about the best brand marketing advice in 2022.
The 20 Best Expert Advice
Use the latest brand marketing trends. This will make you reach more people and make your brand more relevant. So, here are the 20 best brand marketing advice for 2022.
According to us (Influence Digest), we believe the best brand of marketing is through blogs.
Google is the 1 search engine in the world and with the right SEO marketing, you can have your ideal customers finding you on a daily basis on autopilot.
Saarim Asady | for Influence Digest
Brand Marketing in 2022 is strongly connected to the philosophy behind your brand. As soon as your audience believes in what your business stands for – they will buy from you. Adjusting top-class customer experience will not only ensure your customers stay, but will also result in recommendations, which will bring you even more business.
Yulia Koroleva | CBDO at codeinspiration.pro and official Member of Forbes Business Development Council
For a small business, the focus should be to organically grow brand awareness. This can be done by providing long-term value to their audience. This could be done by creating web content that educates and give value, video tutorials, weekly podcast, or content that entertains the audience.
Isabel Isidro | Founder of PowerHomeBiz.com
Marketing trends are constantly evolving. 
Employee empowerment should be something all brands should be doing in 2022.  
It's simple, people trust people. They connect with people.Your employees are the human face of your brand and it should be a key part of your marketing strategy. 
Today, everyone's a marketer, no matter what department you are in. In fact, one study found that employees were 3x more trustworthy than a brand. Another found 561% greater reach when messages are shared by employees rather than by the brand's official social media channels.
Employee empowerment is all about getting giving freedom to employees to generate content or create their own content. While it's easy to understand that not all your employees are the same. That is okay! 
The most important thing is to support your employees and help them acquire the skills they want to develop. Some would do better when they write, while others might prefer video. Starbucks is a great example and a frontrunner in taking full advantage of this, especially on platforms like Tiktok. 
Aaron Lee | for askaaronlee.com
Influencer marketing started making headway in 2021 and continues to stand strong into 2022. Collaborating with influencers attracts niche audiences to their brands in a fresh, effective, and tactful way.
Anahit Yeritsyan | SEO Team Lead at Digilite
Use Online and Offline Content
Using online/digital and offline content strategies in brand marketing is the way to go. This is because it will reach more people, thus building brand awareness.
Many brands use flyers, billboards, and social media to share the same content. This, in return, goes a long way to reaching a large audience. So, if you want to be effective in brand marketing, use online and offline content.
David B Thompson | for blog.fit4market.com
Long-Term Influencers
Brands need to use a specific influencer who can create authority with the audience. Additionally, this influencer needs to market your products or service longer. This will help to increase trust with your customers. Additionally, it makes you and the influencer work in building your brand.
Sandra Kirksey | for forbes.com
User-Generated Content
It is also called consumer-generated content or UGC. This is another trend you should be using to market your brand. This involves using customer reviews about your products or services for marketing purposes. Thus, boosting your brand's relevance among your audience. Additionally, it helps establish trust and make your posts authentic.
Nancy Ramos | Head of Marketing for entrepreneur.com
Keywords
There are specific keywords that drive traffic. This is a good way of driving high traffic to your marketing posts. Such keywords will enable your posts to rank on the first page of the search engine result page. Thus, creating authority among users who such for that specific keyword.
Alfred Y Wrigley | for wordstream.com
Use of Videos
Videos tend to communicate more about your company. Most marketers say the use of videos helps drive high traffic and conversion to websites. So, videos are an effective way of marketing your brand.
Robert Layne | for later.com
Social Commerce
Currently, you can use social commerce to market the products and services you offer. This is through social media platforms like Instagram, Twitter, Tik Tok, and Facebook. 35.9% of U.S. internet users made a social commerce sale in 2021.
Also, the estimated U.S. retail and social commerce sales are projected at $79.64 billion by 2025. So this shows that you can build brand awareness through social e-commerce.
Theresa Chapman | for mayple.com
Gender-Neutral Marketing
Brands are using gender-neutral marketing. It is to reach more customers and prevent alienation of a specific gender from their brand. Some brands using this trend include Cold Laundry, Olderbrother, Collusion, and Telfar. By using this, you will be including all genders in your marketing.
Hal S Arndt | for sharpspring.com
Push Notification
Companies like Netflix, The Bump, JetBlue, and others use push notifications for marketing. Push notification involves sending targeted messages to audiences via browser or app notification. As per sendpulse, brands that use this trend increase product or service engagement by 88%.
Mildred Schmidt | for freshsparks.com
SEO
Website optimization is vital in improving your brand. Additionally, search engine optimization increases your ranking on search engines. Which, in return, enables you to reach a high target audience. Thus, showing the relevance of your brand.
George Murley | for 99designs.com
Using Shareable Assets
Digital assets are essential for brand awareness. They include guides, videos, graphs, charts, surveys, and apps. This will enable audiences to trust your business. Additionally, you will get insights into how your brand performs. This is through the new data you receive.
Sun D Thornhill | for hingemarketing.com
Conclusion
As you market your brand in 2022, you must note the above advice. By using them, you will make your business credible among customers. Additionally, you will reach a large audience. Thus, increasing your conversion rate. So, use the brand marketing tips and trends to build your brand.
We are sorry that this post was not useful for you!
Let us improve this post!
Tell us how we can improve this post?