Are you familiar with importing from China?
Do you need a reliable shipping agent in China?
In this article, we discuss the best Chinese shipping agents and companies.
Who is a China Shipping Agent?
Shipping agents are people who deal with the transactions involving ships in every port in which they dock or visit.
Thus shipping agents are any men who fulfill such a role at ports. A shipping agent's duties include handling local operations and customs clearance.
They will also take care of the client's other jobs as well as their costs. China sourcing agents help customers identify quality suppliers based on their needs.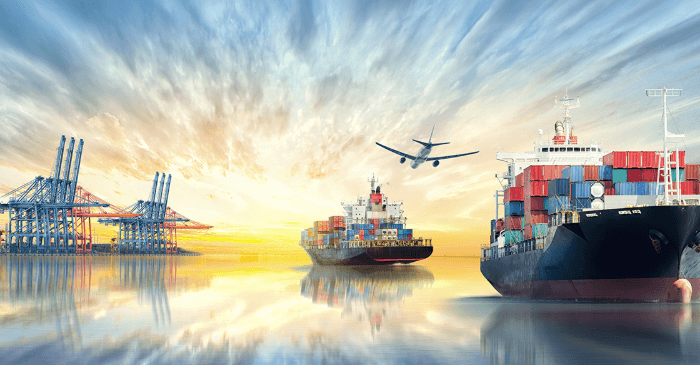 Which Logistics Services do China Shipping Agent Offer?
The process of shipping products involves filling out paperwork. They adhere to regulations and establish processes to assure efficient delivery. People who have never dealt with international trade and shipping may find this somewhat difficult.
Importing and exporting goods, which can be stressful, is now possible without trouble. The shipping agents in China handle various duties on your behalf. The following are services Chinese shipping agents can offer.
1、Reservations for cargo space
China's shipping agents know the best carriers to use to cover a specific region. As a result, they can benefit the most from shipping goods overseas or to other domestic markets.
2、Collecting goods
Shipping agents take care of all your shipments for you, so you don't have to look after anything. The Chinese shipping agent assists with bringing the goods to the port from the supplier.
3、Goods storage planning
Shipping agents based in China have a range of warehouses in high-traffic areas. Their expertise lies in handling different types of goods.
4、Shipping and export documentation preparation
To reduce costs, Chinese shippers combine several small shipments into one large one. They are familiar with shipping documentation since they handle large shipments every day.
5、Getting goods loaded and unloaded
The point where your goods arrive on time is crucial for any importer. You can expect a smooth and easier process with a Chinese shipping agent in place. Their services include loading and unloading your shipments at ports.
6、Clearance of customs
Having your agent handle customs clearance can be very convenient. They can also handle the payment of import duties and GST/VAT on your behalf. Following clearance, they will arrange delivery to your doorway.
7、Transport tracking for inland movement
One of the most significant aspects of air freight is tracking the goods. Chinese shipping agents use a systematic process to track their shipments.
8、Insurance
Shipping agents in China can help you have your shipments insured and file claims at the right time. As a result, you can relax about your shipments.
Advantages and Disadvantages of China Shipping Agent
1、Advantages
Increase efficiency while saving time and money
As a business owner, your time is your most valuable asset. Your business will become more valuable and more profitable if you have it. The Chinese shipping agent can help you avoid expensive mistakes.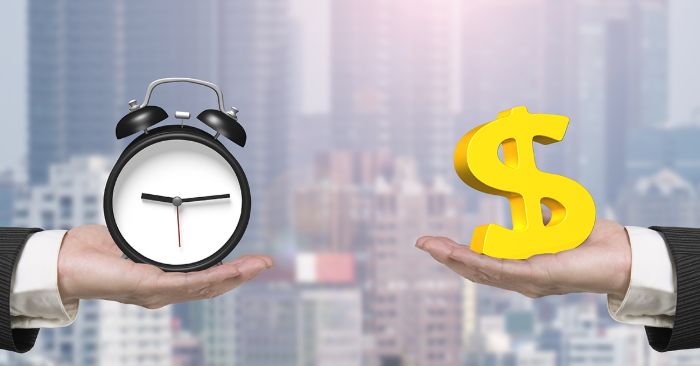 Get the best products at a fair price.
Western companies usually aim for competitive prices at good to high quality. As sourcing agents, they are familiar with the needs of international companies. Their knowledge will help you sign the best sourcing contract. They also ensure that the deliverable is satisfactory.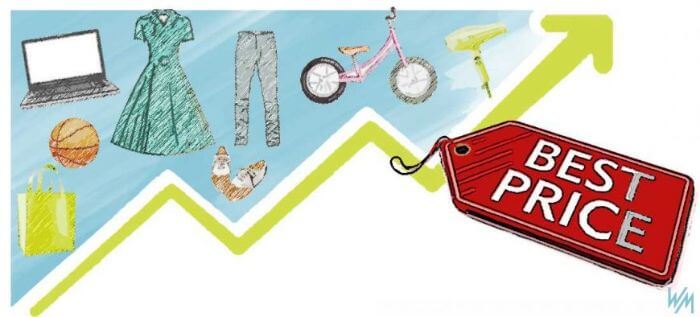 Avoid cultural misunderstandings
Due to the different cultures and languages, it prevents misunderstandings. Agents who speak Chinese can communicate with potential producers. They can get the best deal without any misunderstanding.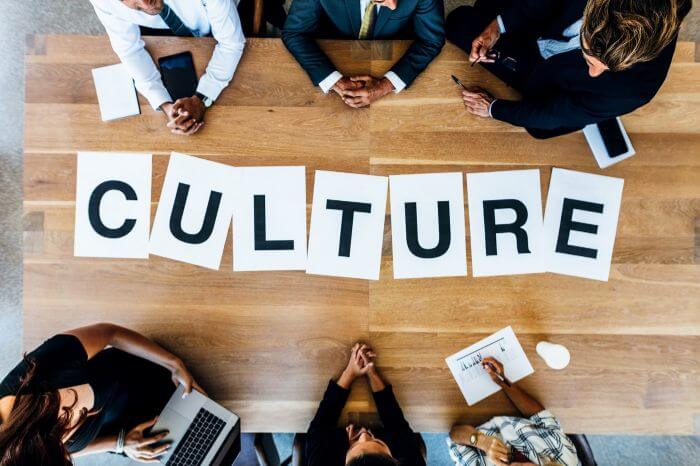 Verification of certificates and audits
Chinese suppliers are generally honest and willing to work with international brands. But, there are always a few black sheep in every industry. It is easy for agents to visit factories in China and verify their documents.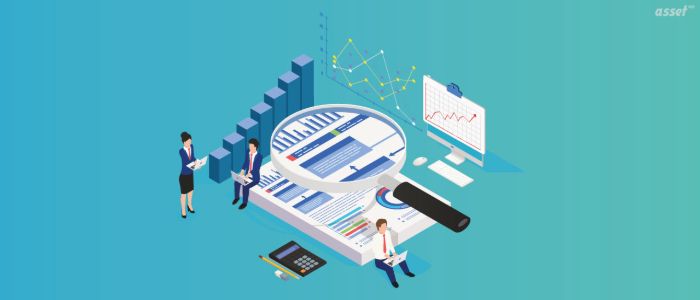 Minimization of risk
Buying personal items from abroad has its own set of experiences. When purchasing goods from Asia, there is always a certain degree of uncertainty. There is a possibility of misunderstandings since the suppliers are in another country. Shipping agents in China can help you handle your due diligence without risking much.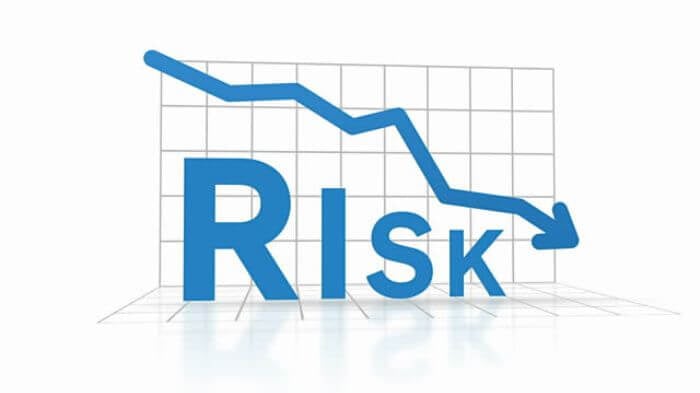 2、Disadvantages
Agents' laziness
In some cases, they are too disorganized and lazy to work. They can't identify potential suppliers. Factory visits are not always conducted in person.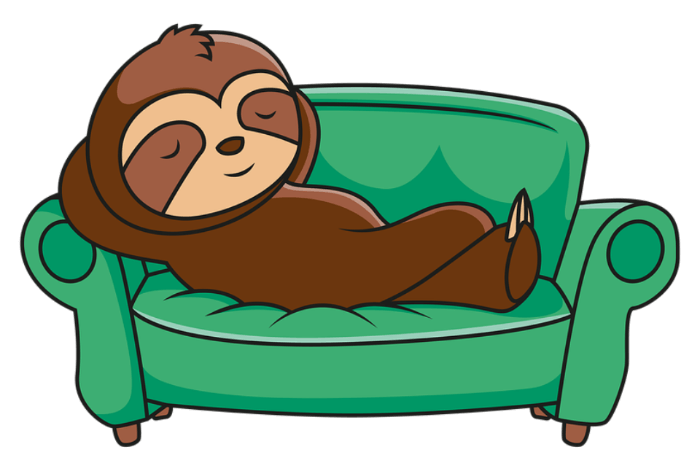 Personal manufacturing
The route they will take in priority is if they know someone who knows a manufacturer of the product. They focus on their own manufacturers.
Why Hire A China Shipping Agent?
China is becoming the primary source of supply for brands around the world. It can be challenging to work with Chinese manufacturers. Having a language barrier and lack of local knowledge can affect the quality of imports. The shipping agent won't disappoint your customers and will save you money at the same time. To expand your business, it makes sense for you to hire the best Chinese shipping agent. Here are a few benefits of using a China shipping agent:
1、A timely delivery
Shipping agents are effective in eliminating customer drop-offs and delays in shipping. Using legit company ensures that customers receive your order on time.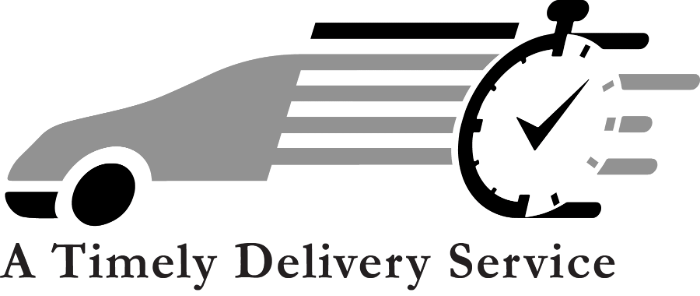 2、System for tracking products
The shipping company uses different tracking systems for monitoring the delivery process. You can use professional freight services to track your goods easily.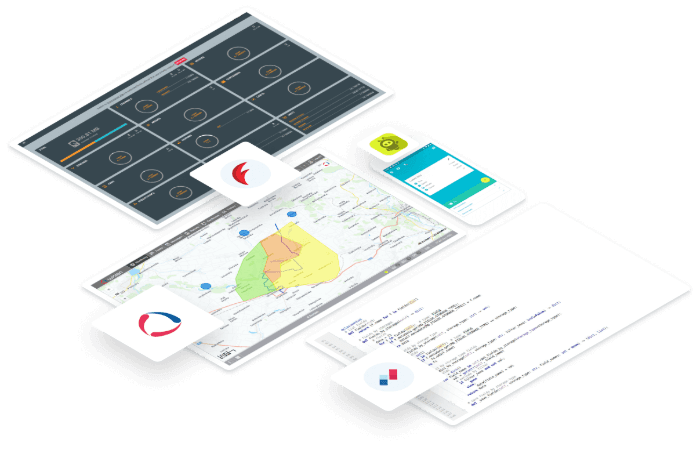 3、Goods warehousing
You might need a place to store goods that cannot reach their destination for miscellaneous reasons. Freight forwarders provide off-site warehousing to ensure your inventory is safe.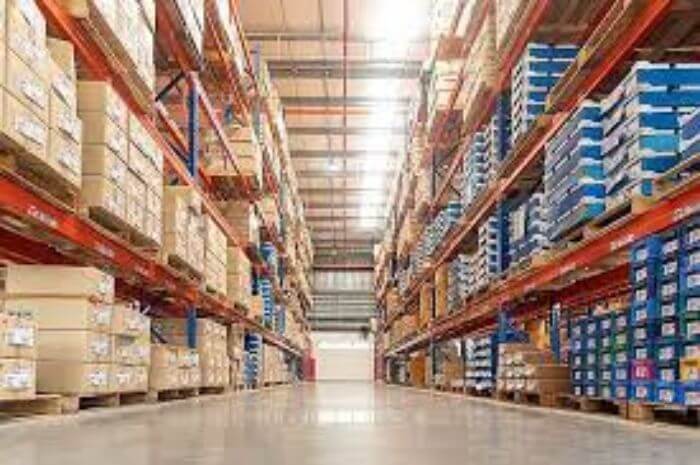 4、Good communication with manufacturers
China does not speak English as its primary language. So, you may face language barriers when doing business with Chinese companies. As brokers between buyers and sellers, shippers play an essential role in communication. You can ask them for clarifications whenever you need them.
Due to all the reasons stated above, you might want to hire a Chinese shipping agent now. Still, you should complete a thorough investigation before handing over any valuable goods. It's best to search the web for trustworthy companies, such as Leelinesourcing.com.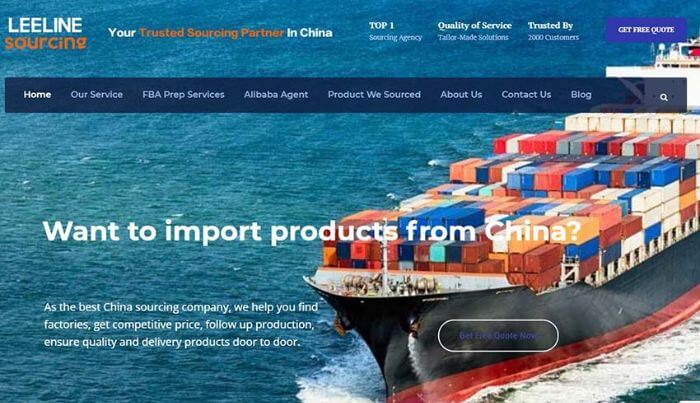 How do you Find China Shipping Agent?
The Chinese shipping agents industry is booming. Finding the best China Shipping Agent is not an easy task. Below are some criteria lists that could help you locate a good shipping agent:
1、Licensed company
First, you need to confirm that the shipping agent you have shortlisted is registered. Fraudulent forwarders in China have scammed foreign traders. Additionally, they used to offer very low ocean freight rates even to fool freight forwarders. Registration makes it simple for your company to protect its products in case of a dispute.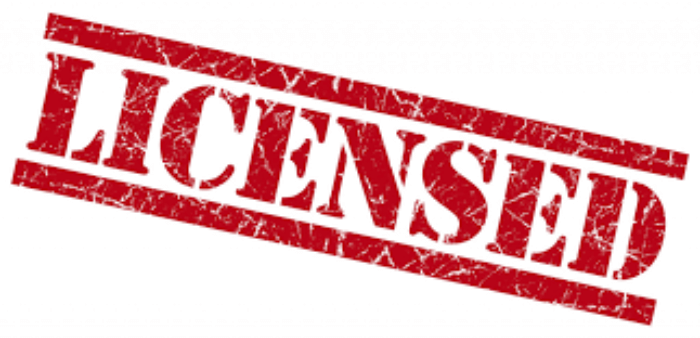 2、Effective communicator
Doing business in Asia requires you to understand the local language. Furthermore, your Chinese forwarders must speak a language you both understand. Chinese shipping agents must establish a regular exchange of information.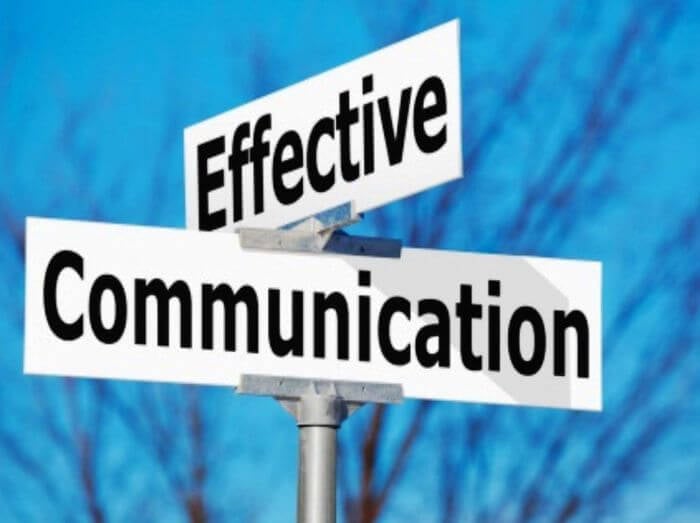 3、An efficient supply chain
Connectivity is the key to the success of a forwarder. Logistics providers, customs agents, and other industry partners may act as intermediaries. For a forwarder, having connections offers many benefits. By establishing connections, a freight forwarder can offer better freight rates. Additionally, they can do faster customs clearance and easier documentation.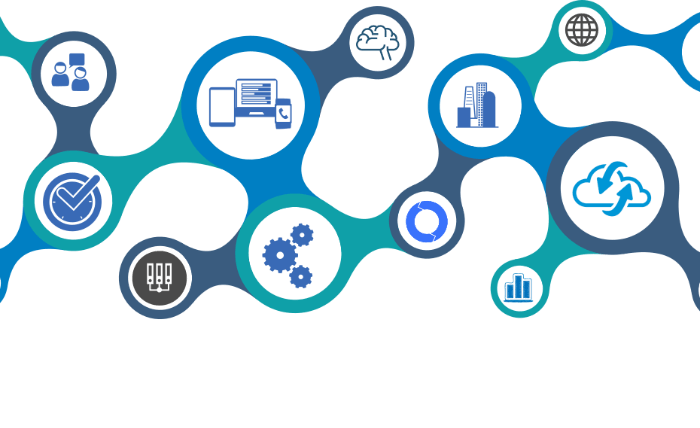 How can a China shipping agent reduce importation costs?
Importation can seem like a very expensive process. But, hiring the right shipping agent may help you save some money. The packaging is one of how China shipping agents lower importation costs. It is possible that your packaging style leaves some space after you've packed your goods. It is cheaper to repackage space rather than pay for unused space.
Additionally, this reduces warehouse costs as well as packaging costs and import costs. It is also possible to merge the goods to reduce shipping costs. Moreover, this method leads to improved control of quality and reduced risk of damage. For Chinese shipping agents, selecting the route is another way to lower import costs. The shortest route will save time and money.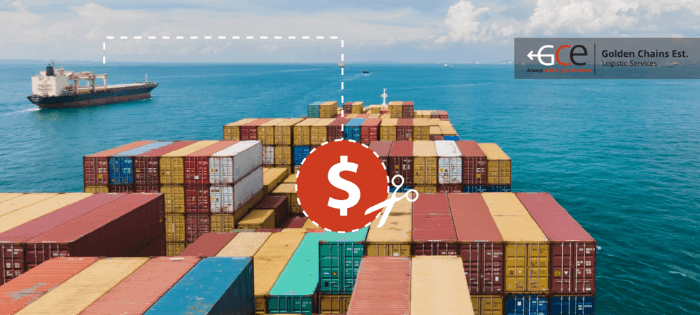 What should you do if you want to avoid Scammers?
In the past few years, freight forwarder activity has experienced a boom. Unfortunately, this industry is also infiltrated with fraudsters. If you are trying to avoid becoming a victim of a freight forwarder scam, there are many things you can do
You must understand the role and function of a freight forwarder.
You are always at the right place if you see people doing actual things while the company's logo is visible.
A freight forwarder's brochure makes everything easier, Whether on paper or online.
Be aware of the method of transporting your goods needs such as air, sea, and road.
For best results, get freight quotes from many freight forwarders. You can determine the freight forwarders by getting quotes from several firms.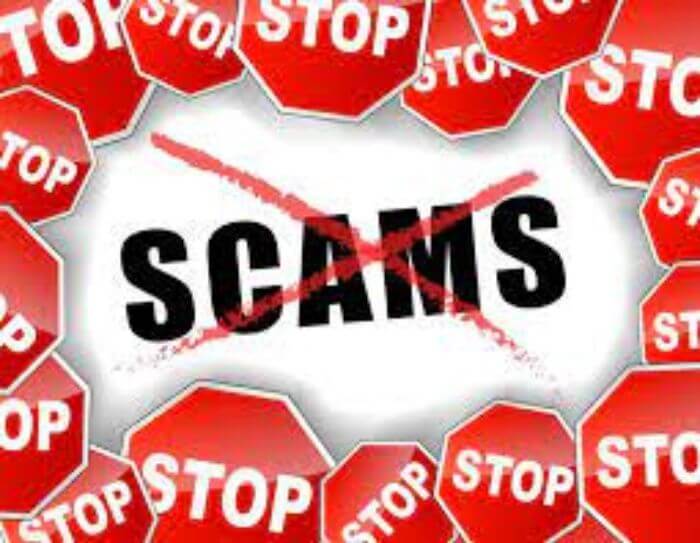 The top 10 best shipping companies in China
1. Leelinesourcing
Leelinesourcing is a China-based sourcing company that has a decade of experience. Their goal is to source high-quality products at the lowest possible price. The firm specializes in product sourcing from mainland China. They offer professional sourcing services to small and medium businesses. They provide comprehensive services that cover all aspects of the importation process.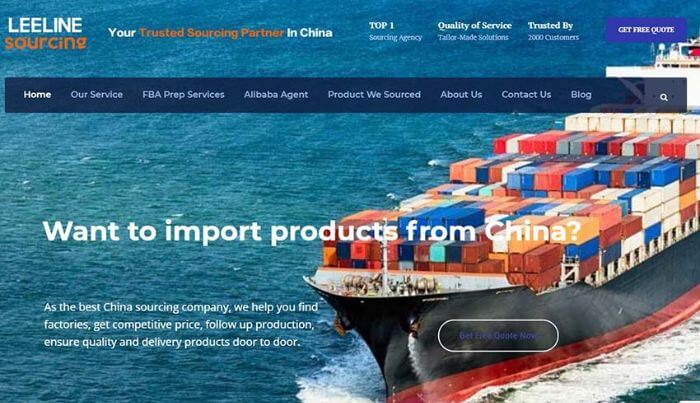 Pros
Since its foundation, the company has partnered with thousands of carriers and suppliers. This process allows the company to find the best prices and suppliers. The company has served more than 2,000 clients worldwide over the past two years alone.
Why choose them
Leelinesourcing's highly skilled and professional staff will help you find the perfect items. They understand the Chinese market and know which suppliers are capable. Usually, many customers like to find shipping agents on Alibaba, Leeline will solve all their consultants with Alibaba shipping costs. With Leelinesourcing, you will always receive excellent customer support and service. The main goal of Leeline is to help its customers achieve their goals.
2. Bansarchina
Bansar is a logistics expert with a decade of experience. With a variety of partnerships, they get lower contract rates than the market. It's one of the more affordable provider options for a freight forwarder. They take email bookings and phone bookings.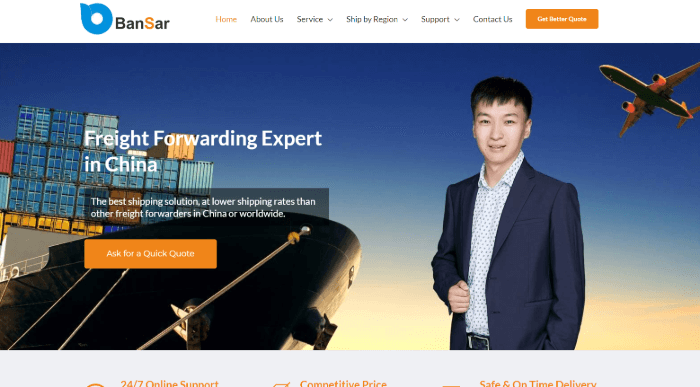 Pros
They offer their services at low rates to long-term clients. They offer standard air, sea, and rail, and shipping. They also offer Amazon Fulfillment, high-risk shipping, FCL, LCL shipping, and other services.
Why choose them
Bansar has great customer support 24/7, which is especially important if you are located in the US. Besides offering a product inspection service, they also offer a free customs clearance service. To ensure goods are in good condition, they undergo a quality control check before shipping. Thus, you will be able to relieve some of the stress in your mind.
3. Sino Shipping
Sino Shipping is a Hong Kong-based international freight forwarder. Founded in 2003, the company has grown steadily over the years. Dalian, Guangzhou, Shenzhen, Ningbo, Tianjin, and Qingdao are among the company's offices in China. The company also lists an office in Malaysia.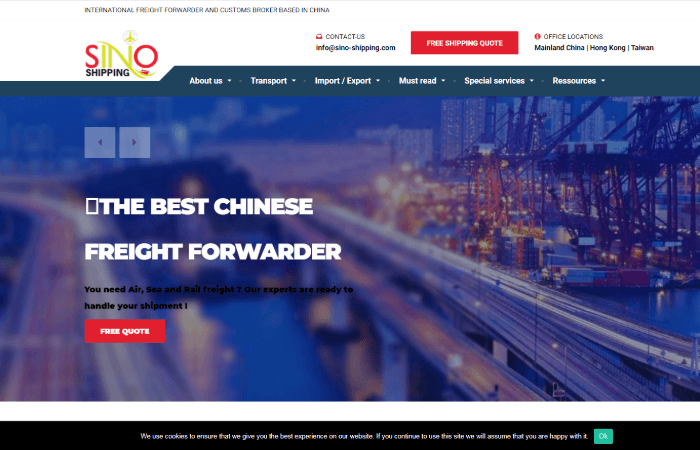 Pros
Sino Shipping chooses the shortest route for faster delivery times. When there are fewer operators, schedules, and transport can be managed more effectively. In SINO Shipping, you will not need to coordinate with several operators. One person will handle your delivery of goods.
Why choose them
With Sino Shipping, you can ship your goods and products by land, sea, air, and train. You can combine all modes of transport to arrive at a common point through a single operator. This way, SINO Shipping provides 24/7 real-time updates on the status of your cargo.
4. Evergrand Logistics
Among China's top shipping agents, Evergrand Logistics is another. Over the last 12 years, it has offered different services to its customers related to sea and air freight. The company provides door-to-door services. Air cargo takes one to seven days to arrive, while sea freight takes 28 to 38 days.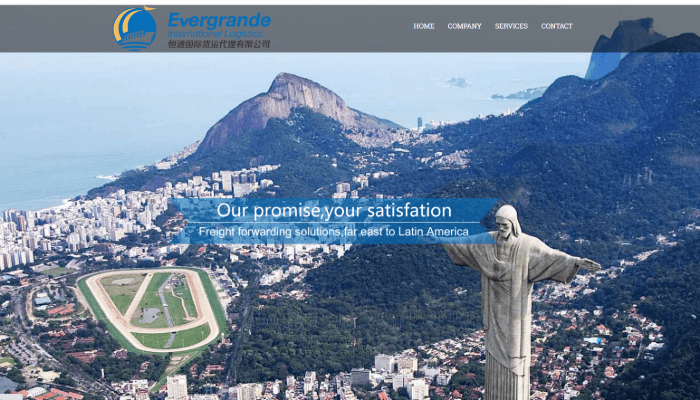 The Pros
In China, the company has excellent relationships with all its suppliers. Clients can enjoy the company's strong network by saving time and money.
Why choose them
This company uses many ports in China for freight forwarding. The ports include Guangzhou, Shenzhen, HK, Ningbo, Xiamen, Shanghai, Qingdao, and Tianjin. The inspection team will assist whenever the client requests a product inspection.
5. Forest Leopard Logistics
The company has its head office in Shenzhen, China. Branches are located in Changsha, Foshan, and Hefei. They arrange pickup of the goods at the factory, no matter where a supplier is based in China.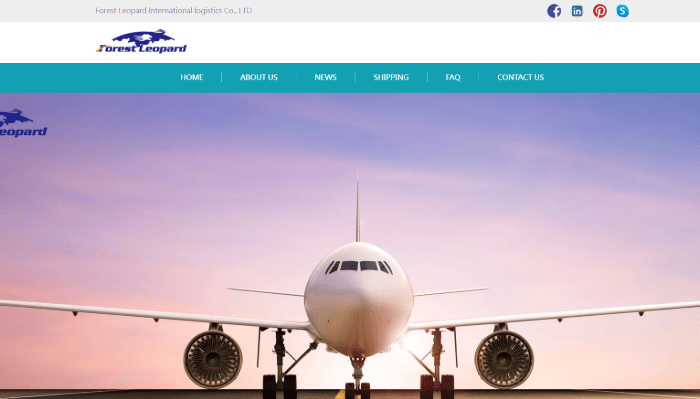 Pros
Forest Leopard can be your best shipping partner in China. They assist you in managing your suppliers in China or in finding the best ones. It provides a one-stop service from the supplier to delivery. Their logistics staff has many years of experience. The company has focused on safe and fast shipping for many years.
Why choose them
The company's business lines include FBA for Amazon, air transport, FCLs, and LCLs. Further, they provide import and export services as well as customs declarations. You can choose Forest Leopard Logistics if you need the best Amazon services.
6. Seabay
Seabay Logistics is our top choice for complete FBA services when it comes to freight from China. Over 15 years ago, Seabay helped customers place orders, package orders, and label them. They allow orders to ship directly from China to the US.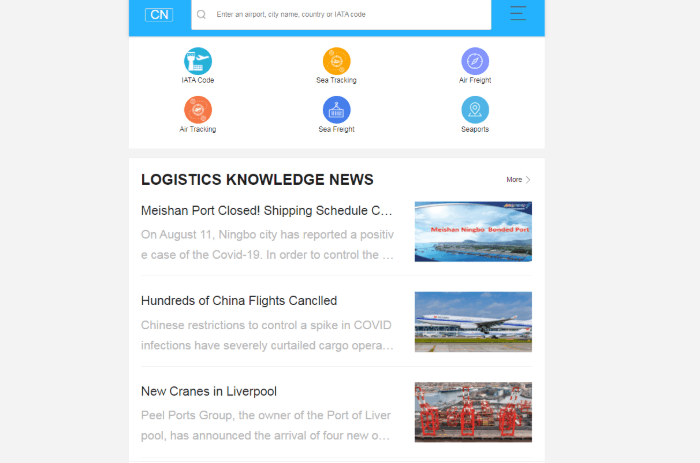 Pros
Seabay offers warehouses and trucking services as well as sea and airport transportation. With this service, you can place orders, clear orders, and label them. Seabay Group is an industry leader in freight forwarding. They are best for fulfillment by Amazon due to their strong reputation and expertise.
Why choose them
It is this reliable service that has made Seabay so impressive over the years. You can reach customer service through live chat, phone, and other methods 24/7. Thus, you'll always have access to help.
7. YCL Logistics
It is one of the most reputable shipping agents in China. Since 2009, it has offered all types of freight forwarding. Its services including FBA amazon, air freight, and ocean freight. You can have it delivered to your door.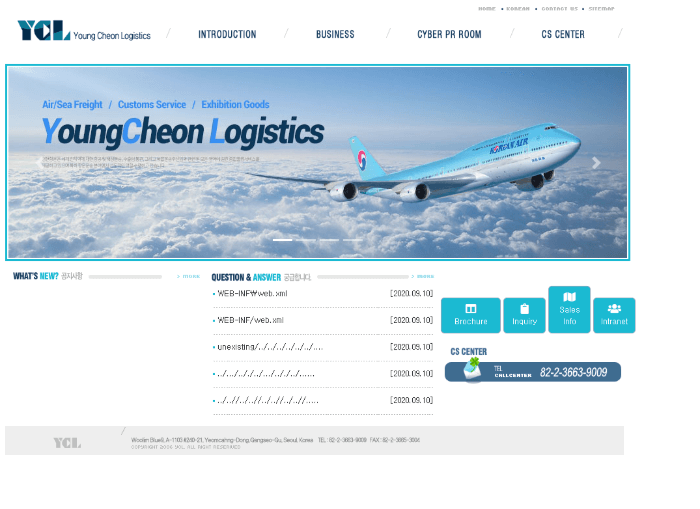 Pros
The company provides supplier management and quality control services. Their services further include product development, prototyping, and design.
Why choose them
The company helps the client find and deal with the best suppliers based on their needs. There are four major destinations: the USA, the UK, Germany, and Canada. There are port cities in Shenzhen, Guangzhou, Shanghai, Hong Kong, and Zheijang.
8. DDPCH
DDPCH specializes in shipping packages overseas to many countries. The DDPCH recommends that Airfreight if you need quick and secure transport. The countries you can send parcels to are the United States of Emirates, Germany, and many others.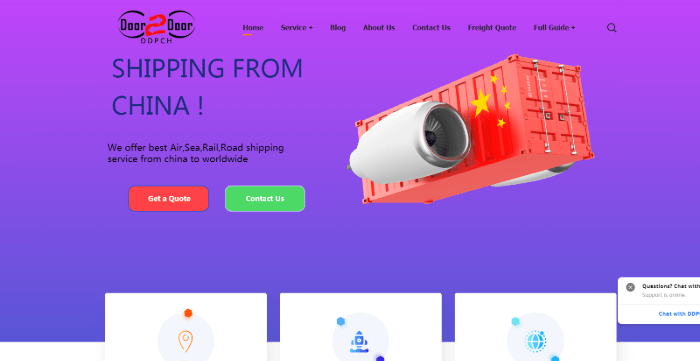 Pros
The company collaborates with companies like FedEx, UPS, ARAMEX, TNT, and DHL. People who do business with China often find Door to Door shipping to be very appealing. Their company offers Door to Door (DDP) shipping services from China. This makes them one of the leading companies in the space. Their DDP services include air and sea shipping from China to all countries. They offer warehousing and storage as one of the regular services.
Why choose them
They offer one of the best customer-friendly shipping services. Air or sea pickup and delivery fees are included in their DDP shipping service. They deliver all kinds of goods, including batteries, brands, and cosmetics. From China, they offer both air and sea DDP shipping services.
9. Shenzhen Marine Shipping Agency
Marine shipping was established in 2002 in Shenzhen. The company operates ships transporting freight from US ports to foreign ports.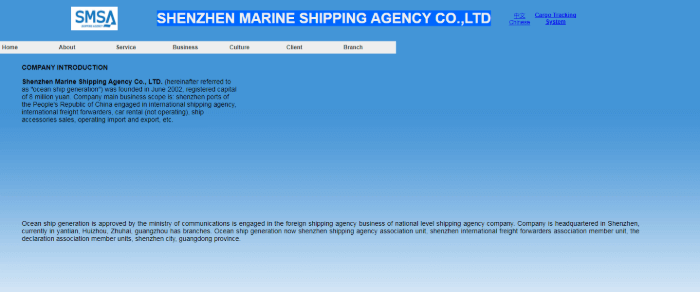 Pros
The company offers buyers and importers an all-in-one sourcing solution. They can help you locate the right products and reliable manufacturers. They also find trustworthy suppliers to assist with your importation from China.
Why choose them
As an agent that helps you get products from China, Marine Shipping is one of the best choices. Customers can rely on the company to handle their shipping requirements.
10. Shengyu Freight
China Shengyu Freight specializes in sea freight and air freight. Also, they handle customs declarations and inspections that are related to import and export.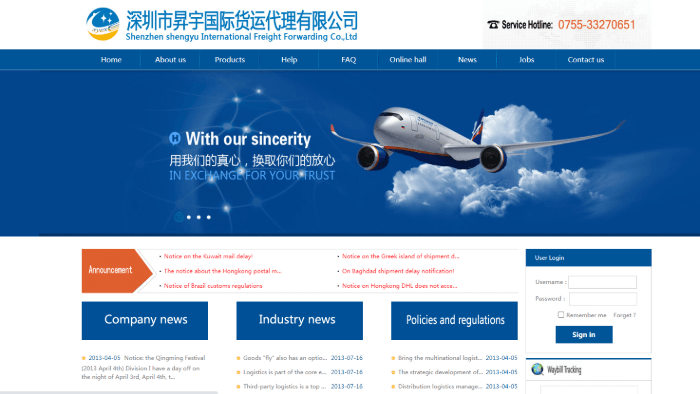 Pros
Major shipping routes run through Africa, the Middle East, Australia, Asia, and Japan. It is possible to guarantee space to customers. Furthermore, the company has enough experience in exporting dangerous goods and chemical products.
Why choose them
They deliver quality services to each customer by training highly qualified staff. The company strives to deliver the most affordable freight rates to its customers.
How Leelinesourcing help you ship goods from china
Leeline helps you boost your business by offering a variety of sourcing services. The Leeline team will help you find affordable and quality products regardless of the size of your order.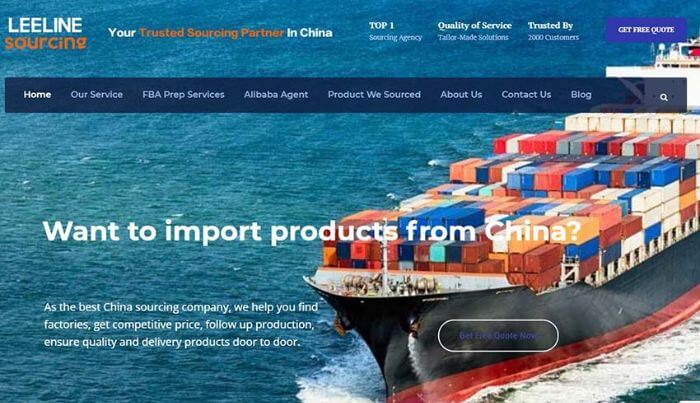 1、Product Sourcing
Leeline team has over ten years of experience in this field. This ensures that the products are sourced from a responsible supply chain.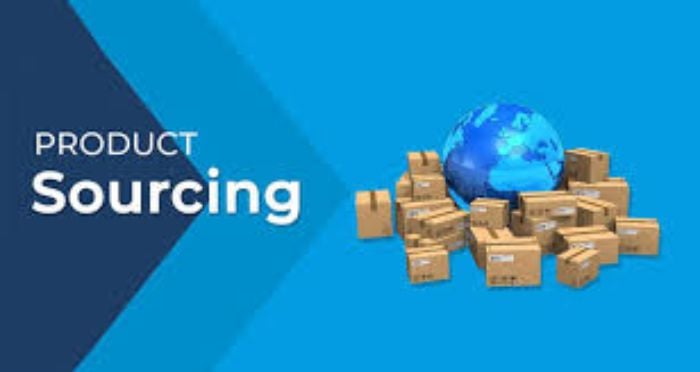 2、Factory Audit
LeelineSourcing can assist with finding the best Chinese manufacturer. They also check suppliers' certification before getting involved with them.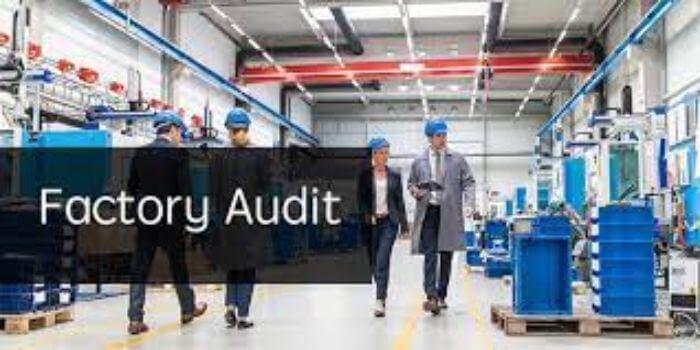 3、Amazon FBA sourcing service
Leeline offers a range of services to Amazon sellers, from product procurement to brand labeling. Additionally, they provide packaging services, product photography, and shipping services to FBA warehouses. They will ship your items to your warehouse at lightning speed once you let them know what you need.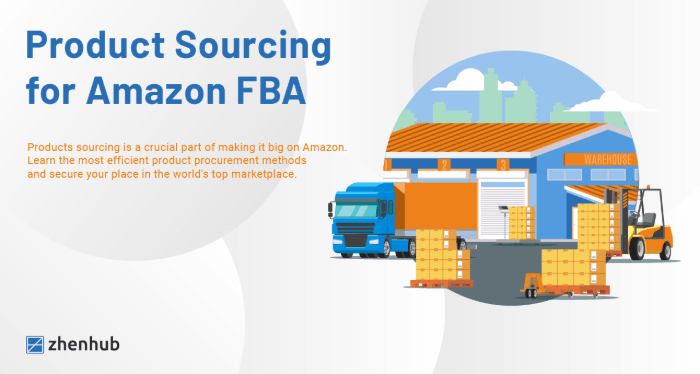 4、China Inspection Services
To ensure that each order is in line with your specifications, the company offers "one by one inspection". The process helps ensure that each product meets our guidelines for resale.

5、China Quality Control
Leeline can assist you in ensuring the smooth delivery of your products. They do this by performing product quality inspections.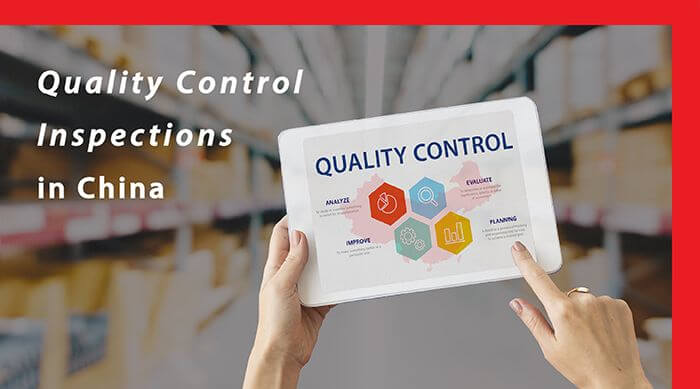 6、Business and sourcing ideas
Leeline gladly shares sourcing and business ideas with you, even if you are importing yourself. You can avoid mistakes that can threaten your business by using their ideas. They can provide you with advice that will make your business more successful.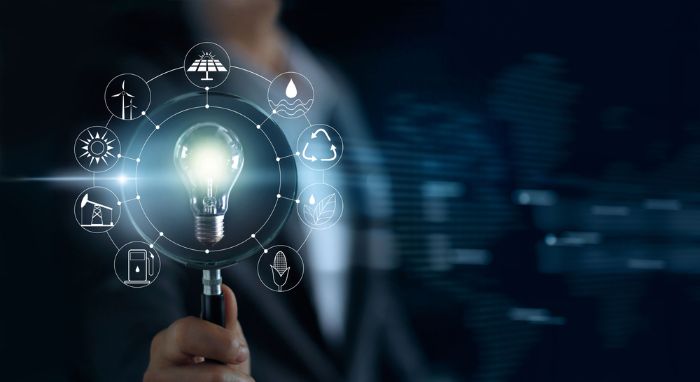 Shipping agents in China – What you need to know
1、What Is The Difference Between A Chinese Sourcing Agent And A Chinese Shipping Agent?
A Chinese sourcing agent sources products for importers. The importer is an individual or an organization that purchases products from the exporter. But, China's shipping agents are responsible for managing shipments tasks. They are the vessel's owners.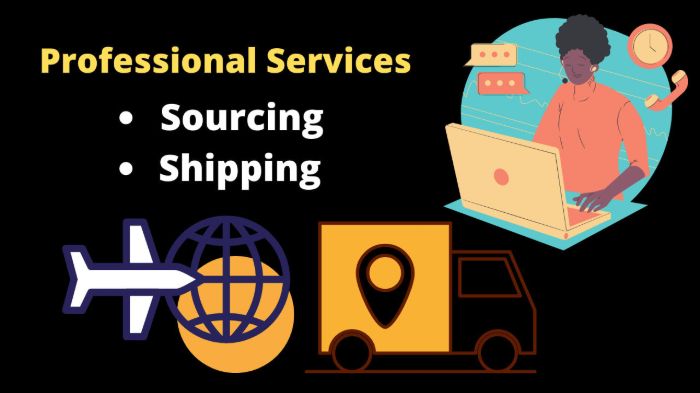 2、Can You Ship Your Goods From China Without The Help Of A Shipping Agent?
It is possible, but you may encounter a lot of problems if you are inexperienced. Unless you have been in the industry, you will have no idea how it works. There is a possibility of stress caused by factors such as encounters with scammers and language barriers. You'll have to handle the documentation yourself, which may be challenging.
3、What is the average shipping agent's fee in China?
There are different shipping agent fees in China. Each shipping agent may have a different policy. They are generally between $35 and $75 in price. The cost can even increase depending on the quality of their services. As a buyer, you are likely to encounter agents with high and low prices.
You should not hire a shipping agent based solely on his low price. They may reduce their price because they don't offer as many services as other Chinese shipping agents. Thus, When preparing your shipment, keep these factors in mind.
4、What role do Chinese shipping agents play in customs clearance?
Shipping agents in China can help you pass your goods through customs. Paying taxes and duties is their responsibility. Additionally, they submit all paperwork to the officials. Furthermore, they help with customs-related transactions.
5、What role does China Shipping Agent play in Quality Control?
They are responsible for ensuring quality control, and they are knowledgeable about their job. Qualified inspectors check that all goods meet the requirements before they are shipped. Furthermore, third-party logistics take care of all logistics services, including quality control.
6、Final Thoughts on china shipping agent
Sometimes it is up to you to make sure your goals are met. But, sometimes, you should use someone else to be able to do the best.
Whatever your experience, finding an agent can help get you started and care for all your needs. You can find someone who fits your business plan by doing some research. If you are looking for a Chinese shipping agent, choosing the most appropriate company is important, not the cheapest.
We are sorry that this post was not useful for you!
Let us improve this post!
Tell us how we can improve this post?