Many beginners get confused about Chinese business licenses. If you are one of them stuck in this process, Hold On!
Almost all China suppliers have business licenses to operate from China. It gives them a space in their community and permission to wholesale. They deal with factory owners and get better pricing. Our experts compiled this guidebook so you get the same perks of doing business.
Keep reading and Learn about China's business License and its importance. You get to know how it helps you to expand your business in China and the overall world.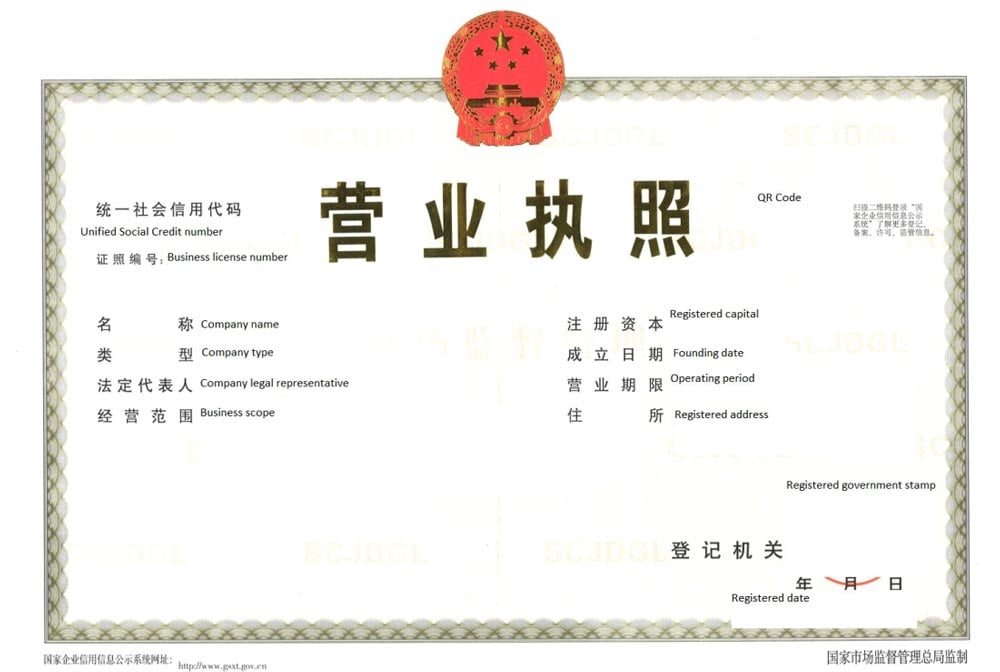 Why it's so important for a China business license?
It shows the legal status of your official company to run business activities.
Besides, this license allows verification of your counterparty's key details for due diligence.
A company license also helps locate a legal representative and the company. Also, it enables the opening of a WeChat Official Account and bank account. They helped me to submerge in Chinese markets and access local unsaturated niches. 
Different types of China business license
If I have to sign any agreement, my business license increases my credibility. The new five-in-one suggests that a business license incorporates five certificates. It simplifies the registration process from the business license China government authorities. 
Here are the five business licenses you will get:
Business License
It tells about the legal business registration with the Chinese government.
Organization Code Certificate
With your company's unique code, it assists company registrations afterward.
Business Tax Registration Certificate
This is registration under China's taxation bureau. It enlists your company's tax number for tax filings purposes.
Social Security Registration Certificate
It registers your company in the social security system for social security contributions.
Statistical Registration Certificate
It requires you to submit financial, employee, and salary information monthly.
What Information is Contained on a Chinese Business License?
My business license shows I'm a credible business entity in China. It helps me to use Chinese business infrastructure without any hurdles. Here is what includes in the business license. 
Unified Social Credit Number
A unified social credit code is your company's identification number.
Business License Registration Number
This registration number is unique per business license.
Chinese Company Name
It includes the company's custom name, business field.
Legal Representative
It lists the legal representative of your company
Business Scope
The business scope explains your business intended activity.
Registered Capital Amount
It declares the registered capital invested into your company.
Established Date
It tells about your company's registration date.
Operating Period
In general, the operation period is 30 years.
Official Company Address
It is your physical company registration address.
How to verify a China business license?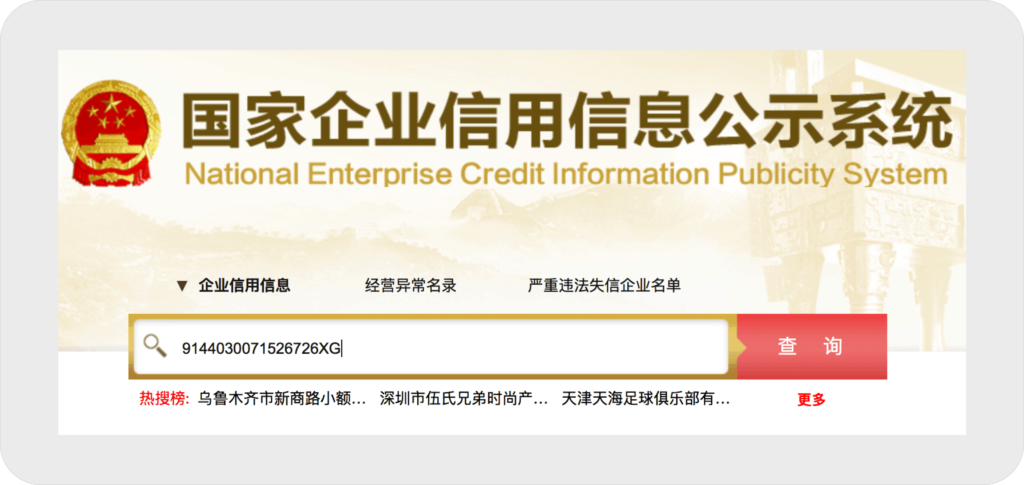 We discussed above the importance of the business license in China. It is also crucial that you verify a Chinese business license presented to you. In some cases, some suppliers represented a bogus business license to me. Luckily, I got to know some ways to verify it. 
You can check if the business in China is legally permitted from the government database.
Common Forgies on Business License in China
Before verification, you should know the common forgeries in a business license.
Non-China Registered Company
The foreign-invested company might use a company name not registered in Mainland China.
Alter of Established Date
Companies with a new business license might change the founding date. The purpose is to fake that they are a long-established company.
Increasing the Registered Capital Amount
The company might forge its financial position by adding the registered capital amount.
Extending the Expiry Date
Some companies tend to hide the invalidity of their business license.
Changing the Business Scope
Some companies add more business categories to the business scope. For instance, a trading company might illegally add the "manufacturing" sector. It is to deceive buyers into buying fake goods from them.
5 Steps to Verify a Business License in China
Now, let's learn how to verify your suppliers' Chinese business license.
Step 1: Get Required Information
To verify a company's business license, you need specific information. Get the business license number and Chinese company name from your Chinese supplier. My suppliers have this information on their Alibaba information page. You could also find it easily. 
Step 2: Visit the Official Website of NECIPS
Then, browse the website of the National Enterprise Credit Information Publicity System. Or, you can scan the QR code on the business license.
Step 3: Key-In the Company Registration Number
Next, enter the 18-digit business registration number of your Chinese supplier.
Step 4: Solve the Puzzle
You'll need to fix a puzzle as a verification method in this stage.
Step 5: Review the Search Result
Only one result will appear for each unique business license number. From there, you should click the company name as your supplier provided.
Check if it displays the same information as the supplier's business license.
For instance, the registered capital, business scope, business field. Business operation period, business type like joint ventures, etc. I double-check all this information and check the business registration date too. 
Inspection, Supplier Audit, Product Testing in China & Asia
We focus exclusively on QUALITY CONTROL. Today hundreds of clients worldwide have selected to trust Leeline Service as their partner for supply chain Management.
FAQs
What are the company types I can register in China? 
There are six business types for a foreign investor to run a China company. First, a Wholly Foreign-Owned Enterprise (WFOE), which is a limited liability company.
You can also choose partnership enterprise, representative office, or joint venture. 
Other choices are a Hong Kong company or a Shanghai Free-Trade Zone company.
How can foreign investors start a company in China?
First, submit the Chinese name of your company to the Ministry of Commerce.
Once approved, you'll get the registration certificate. You need to choose your business scope.
Then, prepare documents to apply for a business license. You have to open a company bank account and foreign capital account too. 
What are the advantages of setting up a Chinese company?
A business in China allows foreign companies to access a large Chinese Market.
Besides, your company can reduce the cost of manufacturing, delivery, and shipping.
Getting a business license in China also enhances trust from your Chinese consumers. You can better control the business operation too.
How to check if a China company is legal?
You can check the Chinese business license using the steps shown above. Or, request the Value-Added Tax (VAT) invoice and ISO 9001 certification.
Besides the documentation, you should check the reputation of the company.
You can also ask for product sampling and verify the address on the parcel.
Final thoughts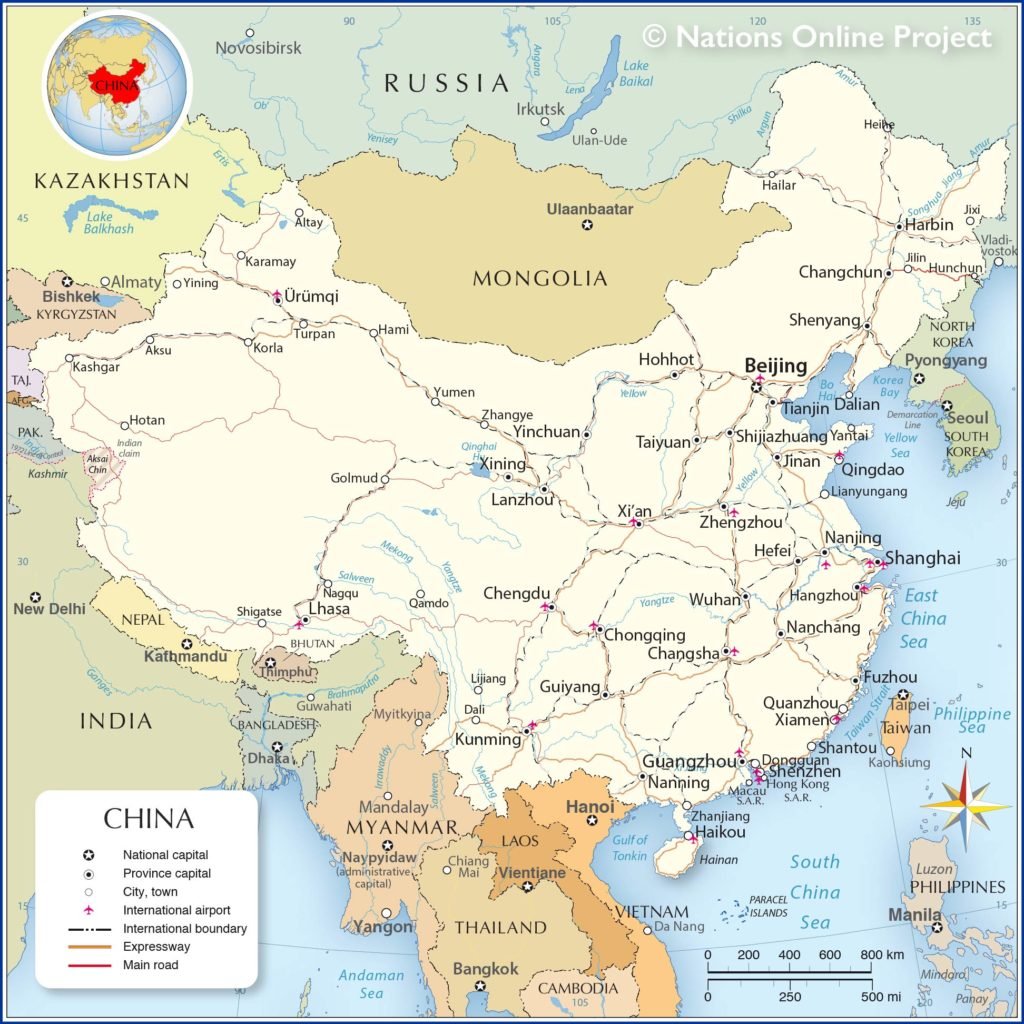 It is a fact that China did not run the new business reform at the expected speed.
But, we can see the government's determination for this business reform. It has a national company register that issues business licenses to legal companies.
To enter the Chinese market, conduct market research and define your business scope. Then, get a new business license from the state administration.
This official certificate has a red national emblem and QR Code.
I hope this article provides you with adequate information about China's business license. You can also talk to Leeline Sourcing for more information.
We are sorry that this post was not useful for you!
Let us improve this post!
Tell us how we can improve this post?