Trading companies play a crucial role in Chinese markets.
They usually don't deal with the production process, and instead, they outsource goods in bulk and sell them to their buyers.
If you deal in hard-to-find products or want to buy products in low quantities, a trading company is your go-to option.
There are so many benefits of dealing with Chinese trading companies.
They often have good market awareness and a huge range of different products. Moreover, they have a good work relationship with different factories operating in China.
If you plan to establish some beneficial ties with a Chinese trading company, you must know everything about them.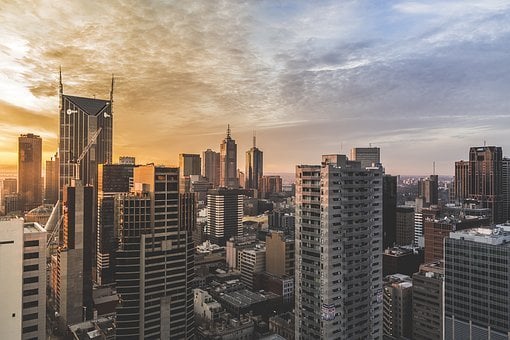 What is a China Trading Company?
A China trading company is just like a source of multiple goods that several factories have produced.
These companies will take time to collect products from factories or Chinese suppliers.
In addition, trading companies charge higher rates than the factories. Because they acquire goods from the factories and sell them under their name.
In short, even a small trading company can have a stable supply chain.
These companies can give faster results instead of finding Chinese suppliers. So a good trading company can help you import products with less effort.
The Difference Between Factories & Trading Companies in China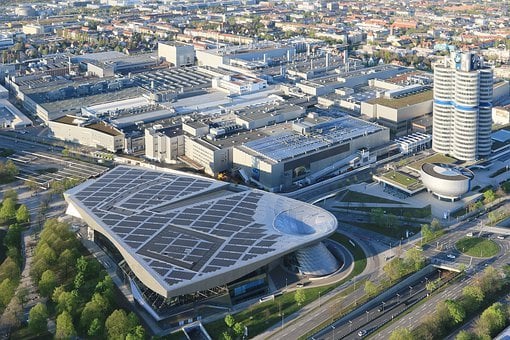 The important element to understand is both entities' workability and components.
A factory is most likely to produce a single product. For example, if a textile factory produces shirts, it will most likely produce only shirts.
The factory will outsource string, fabric, and other elements of production.
Besides, the product quality can also vary. Of course, it also depends on the quality control procedures.
The China trading company will need to connect with multiple factories to prepare your needed product.
On the other hand, trading companies will provide you with a complete product in one go. They will not need to outsource production.
Neither will they need to connect with other factories to get the desired product ready.
But many factories will also outsource their work to other factories during busy times. If you're working with a factory, it's important to understand what exact components of the product that the factory makes.
Here's a summary of the strengths and weaknesses of each to help you decide which is better for your business.
Factory:
Lower prices
More control
Less variety of products
Higher MOQ
Trading Company:
More variety of products
Lower MOQ
Higher prices
Less control
Why Should You Buy From Chinese Trading Companies?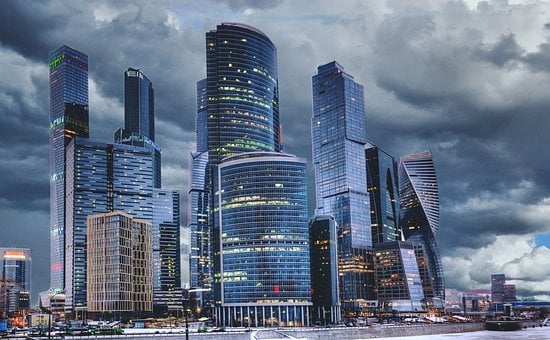 First of all, there are so many of them available in mainland China.
You may already know them if you attend trade shows quite often. Here are a few mentioned:
As highlighted earlier, trading companies source different products from different factories at the lowest price.
They do this to meet the specific demands of customers. A good trading company will know the customer's needs better than a factory.
Keeping this in mind, they will sell more suitable products based on their selected demographics.
In addition, these companies need to establish their market to stay in the market.
For this purpose, they have a competent customer service team. The reason?
Better the customer team, the more they will be connecting with the customers of overseas markets.
Many trading companies in China usually sell products from small manufacturers. These Chinese manufacturers don't have enough resources for competently selling their products.
After that, trading companies sell their products to customers.
Some of the factories in the Chinese market area have set a minimum buying limit. It is often not suitable for small-scale buyers.
But, trading companies in China usually don't set such limits.
They buy products that are more in demand and sell them to customers in whatever quantity they need. So, a trading company is often more beneficial than buying products from a factory directly.
So, a trading company is often more beneficial than buying products from a factory directly.Trading companies can only benefit if they sell their products.
That is why they promote the products to the customers to ensure sales.
On the other hand, companies in China don't promote the products they sell since they know their products will sell anyway.
8 types of Chinese Trading Company
1. Hong Kong Trading Companies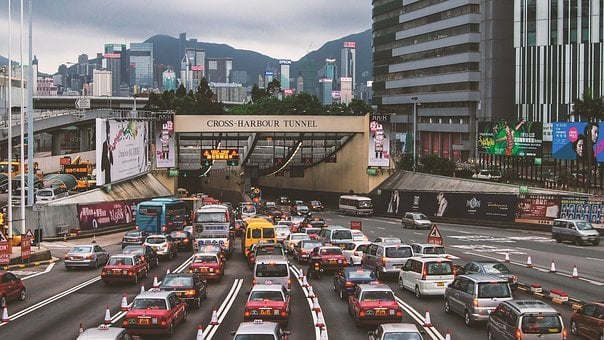 Hong Kong was one of the many places used for manufacturing goods.
However, after moving the manufacturing to the Mainland in the 1980s, the trading company still kept their grounds.
These companies then expanded in forming large manufacturing groups operating in many places, including China, Malaysia, Cambodia, and Vietnam.
Smaller manufacturers operate a single factory on the Mainland and provide expertise and transparency unmatched in the world.
How It Works
They deal with a wide range of goods in mainland china. These companies are run by different agents.
They deal with the customers while representing a brand and take orders from them.
These orders are then transferred to the firms where they are taken care of. These companies are well-known for their import and export to other countries.
Advantages
With the advancements in Hong Kong, its trading companies are growing. They are now able to deal with a large consumer ratio.
Their actual production has increased to a great extent in the past.
With a long time in the field, Hong Kong firms are well-aware of the requirements of their customers. And also know how to fulfill them perfectly.
Disadvantage
There are many trading firms and companies in Hong Kong.
But they mostly work on lower scales having 10-15 employees. This makes it hard for the companies to deal with bigger international orders.
However, they are good and reliable due to their long-term experience.
2. Factory Group Trading Companies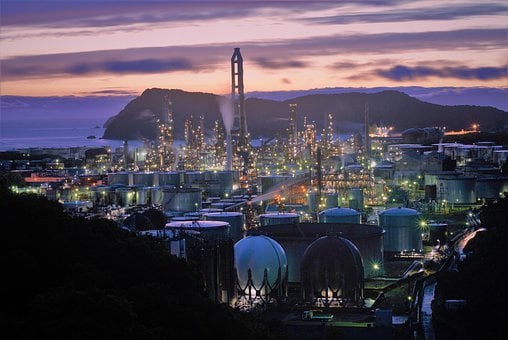 As evident by the name, these companies are made from a combination of manufacturers.
They combine to form a larger manufacturer that facilitates the buyers, simplifies products, and invoices the procedures.
Moreover, they also trade through being a single entity.
How it works
The factory group is established when two or more manufacturers join together to form a common entity.
This manufacturing entity then holds different products from the factories that are adjoined in the group. It helps create efficiency as the buyer will only interact with one entity for all the groups.
Advantages
The factories can stand on a common platform and sell their products equally. It will also facilitate their buyer to buy goods from one place.
The resources can be set, and the pricing for the products can also be established by mutual consent.
Disadvantage
If the production cost is high, the product's price range will be set via mutual consent.
However, if the price of a certain product is set high, other group members can complain since their product prices will be lower.
3. Combined Manufacturer & Trading Company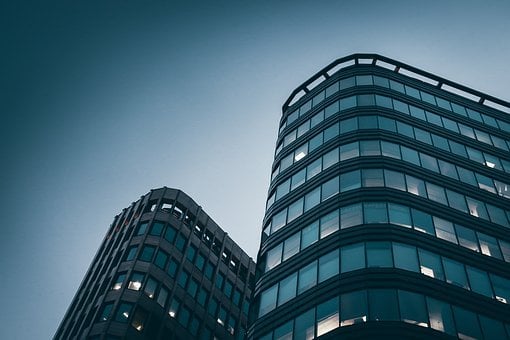 Such a type of a trading company will provide the services of both a manufacturer and trading company.
These types of firms utilize their resources to manufacture certain products and trade-in the products they produce.
How it works
The owner is working in a domain. However, the product that the trading company is selling has multiple variables that buyers often ask about.
If possible, the trading company owner will invest in manufacturing these other variables to cope with consumer demands.
On the other hand, it can still keep its focus on selling the core products of the brand.
This will allow them to produce goods as well as seamlessly trade with multiple products.
Advantages
It helps create a better approach to customer retention.
As the trading company will be offering products and variables too, they can retain customers efficiently.
Disadvantage
Producing variable products aside from the mainline product will add to the additional resource cost.
Moreover, it's highly probable that the main product may get overshadowed by the variable products.
In addition, the trading company will need to think about the location for establishing the factory for the variable's production.
4. A Certain-Filed Trading Company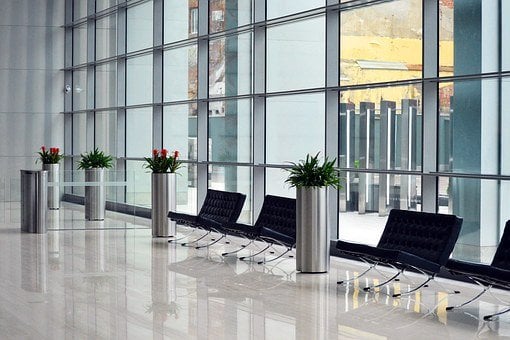 This type of trading company is focused on a certain niche of products.
They have a deep-rooted history in the particular segment. They boast their stable business based on the highly mature team.
In addition, the experience in the domain is another factor that makes them quite competent.
How it works
Such types of trading companies work in a small number of niches.
These companies often work in a manner that allows them to pursue excellence within that niche.
It helps their team to be proficient and mature in their workability.
Advantages
One of the many advantages of referring to them is that you'll get to have a competent team of staff.
This team has brilliance in handling a vast supply chain for the certain product they work on.Moreover, they will also provide competitive pricing better than manufacturing companies.
For example, if you want to purchase motorcycle parts, you'll visit different outlets.
However, with them, you'll be able to get smart options for the parts you need.Because they will hold expertise in the niche and will provide a much competitive insight.
Disadvantage
The only disadvantage of these companies is that they are unable to compete with mass production needs.
Unlike a manufacturing company, they cannot cope with bulk orders.
If you need a thousand disposable cups, you can just refer to a manufacturing firm instead of asking them.
How to find and identify them
You can either find them by searching on Alibaba or by attending trade shows.
For online shopping, you need to check whether the product is in stock or not. If a company has a wide range of products, it's most likely a trading company.
5. Grocery type trading company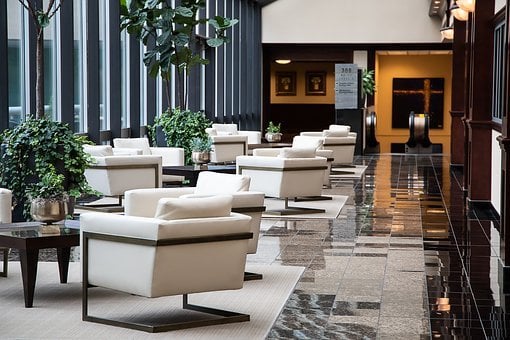 These types of companies depend upon the factory resources around them.
They deal with all kinds of different products.
They upload and update their website based on the products that they have nearby.
How it works
As evident, such a company will collect resources from its surroundings.
Later the grocery type trading company will post them on their website, showing the customers that they have such products.
When approached, the trading company will refer to the producer, acquire the product, and sell it.
Advantages
You can find a vast variety of products on their website.
These products are more focused on products that are more commonly used in daily lives. Consumers can get a vast variety of products easily.
Disadvantage
Having a huge sourcing ability means to leap at every product that comes in view. This type of workability lacks professionalism in the business model.
Moreover, such a company will keep on adding products irrespective of their demand.
This makes the website untidy with a bulging flow of products.
In addition, such companies also don't invest in their development cycle. They won't focus on how the material or the product is produced.
Neither will they check for average cost estimation and other elements.
Where to find them
Such companies can easily be found on e-commerce platforms such as Alibaba and Dhgate.
They don't attend trade fairs as it costs around $4500 for the annual fee. They don't have enough revenues, and showing unrelated stock is not a good trade show.
6. Hot-Selling Type Trading Company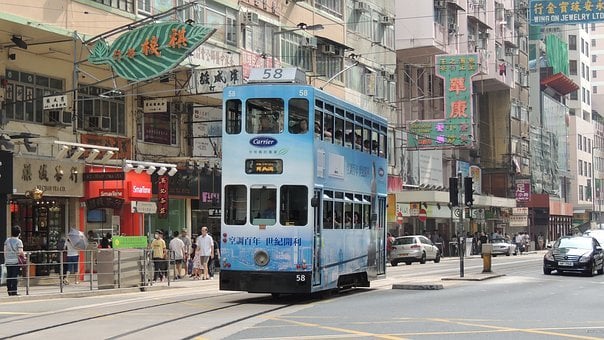 As evident from the name, these types of trading companies focus on top-selling products in the market.
How it works
Such companies have a keen sense of the market and how it works. They keep a good eye on the products that are selling in the Chinese market.
They buy those products from the factories and earn profit by selling them in the first 2-3 months.
Advantages
The buyers can easily find trending products from these companies.
Moreover, such brands also invest in marketing, promoting the hot-selling products to attract customers.
You will also find the products out of stock sometimes due to the high customer demands. But any HS company will have multiple sourcing options that will restock the commodities.
Disadvantage
Even if they are selling hot-selling products, such companies don't have long-term plans.
They focus on getting the products from the market and selling them instantly to earn a profit.
Moreover, they claim to be factories but are in reality just trading companies.
Where to find them
You can find them on various platforms such as Alibaba, Aliexpress, Dhgate, etc.
In addition, these companies also lack personal profiles and identities. Even a person can operate as a hot-seller.
By simply getting hands-on with such products, and contacting HS companies, one can start their HS business too.
7 .SOHO Trading Company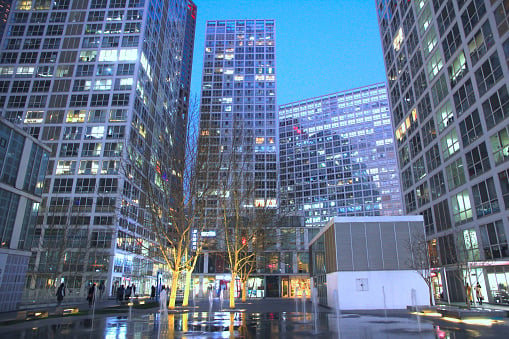 Business model: SOHO or small office, a home office is a type of trading company with quite a low amount of people.
These people are mostly former employees who founded SOHO trading businesses to earn their own.
How it works
The SOHO owners simply register themselves on Alibaba after obtaining a company registration.
Later SOHO company gain people's trust by claiming to be a trading or factory company. Depending on their expertise, owners can choose to be certain-filed, grocery-type, or even HS selling.
Advantages
One of the many advantages of SOHO trading is that it costs less operational costs.
Since there are a low number of people, it improves cooperation. They can also provide better than a professional trading company by offering the best prices and services.
Since SOHO owners can be seen as entrepreneurs, one can expect them to be hardworking.
This is to ensure that the business keeps on moving towards continuous growth. They are especially viable for those who want to import from China as they give better rates.
Disadvantage
As highlighted earlier, such traders are working hard and attending to multiple business prospects.
In a way, they have a lot to cater to and can leave your requests unattended.
Where To Find Them
You can easily locate SOHO traders on Alibaba, global sources, and on their websites.
How To Identify Them
You can check for their differences in the phone numbers. SOHO traders will leave their phone numbers for people to contact them.
Another way is to ask them for their company photos, including team photos, logos, office photos, etc.
If they come up with excuses, it's likely a SOHO.
However, finding a reliable SOHO owner will earn you a lot of benefits.
These companies are working to earn a name and can work proficiently to give your business the boost it needs.
Eastern China is one such example of a SOHO trading company. Despite not having any company account, it still managed to gain more than $15 million in sales all time.
8. Sourcing Company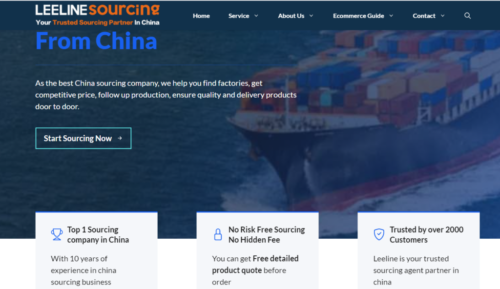 This type of company serves as a link between the Chinese factories and importers.
They are also a type of trading company acting as middlemen. They help with the product and supplier sourcing needs of the buyers.
How it works
The goal of a sourcing company is to find suppliers for the buyers. They know different suppliers in the market.
When a customer connects with them, the company finds a supplier meeting their demands.
Who needs them?
The measure to take is that you need to find the right trading company.
A reliable sourcing company will be able to cater to your needs proficiently.Even if you need customized products, the company is responsible for finding you such a buyer.
In addition, importers that have little experience in the market can use them.
They will have the chance to get a good fit via a sourcing partner and will save time on finding one too.
Advantages
One of the many advantages of a sourcing company is that it can be outsourced.
It saves time and effort to locate suppliers. Besides, their invoicing procedure is often easy.
Thus, businesses can focus on their management while their suppliers are being located.
In addition, they offer flexible pricing by turning down suppliers so that they may come to the level of demand.
You can expect to find Chinese suppliers at cheaper rates with them than on your own.
Best 15 Chinese Trading Companies
| | | | |
| --- | --- | --- | --- |
| No. | Company Name | Products /Service Categories | Location |
| 1 | Leelinesourcing | All products and services needed , quality control | China |
| 2 | Chinabrands | General except for products | China |
| 3 | Nexfar Trading company | Pharmaceutical products | China |
| 4 | Soto Imports | Consumer goods, electronics, cleaning supplies | China |
| 5 | Cheung's Trading Company | Nutritional supplements | China |
| 6 | Tai Yick Trading Company | Porcelain and ceramic items | China |
| 7 | Nanjing Maxfit Trading Company Ltd | All kinds of products | China |
| 8 | Yiwu Trading Company | Consumer goods | China |
| 9 | Beijing Chaopi Trading Company | All products and services needed | China |
| 10 | Young &Young Trading Company | Consumer goods | China |
| 11 | EL-Hashem Trading Group Co. Ltd | Chemicals, agricultural products, motor parts | China |
| 12 | Xiamen ITG Group | General, real estate and Financial services | China |
| 13 | Orient International Enterprise Ltd | Textiles, IT products and product inspection | China |
| 14 | MrSourcing | Machine parts, Kitchen parts, bathroom parts | China |
| 15 | Sinergia Trading Company | All kinds of products, quality control, inspection | China |
Looking for Trading Company but not sure if they are reliable?

3 Tips You Should Know When Working With Trading Company in China
1. China Trading Companies Tend To Work With Low-Grade Factories
A trading company in China often operates in a delicate situation.
It has to maintain a profit margin, more sales, and keep its selling price competitive. And it has to ensure that its customers and suppliers don't start doing business directly together.
The solution is usually to work with Chinese factories that are not quite used to exporting themselves.
These factory owners typically have a low-cost structure and are not properly organized. Another advantage (in the eyes of traders) is that they seldom have any English speakers on staff.
2. Chinese Trading Companies Seldom Tell Their Customers About Quality Issues
China trade companies sell products to importers and foreign companies.
Therefore, if a foreign buyer is not satisfied with the way the order was handled, the trading company can lose money: the purchaser can ask for a discount or a shipment by air, or even cancel the project.
So these intermediaries often keep their mouths shut when they know of serious issues, for fear of frightening their customers.
To make things worse, many trading companies do not check product quality in their subcontractor factories.
Their job is match-making, communicating, and shipping.
After all, if the buyer is serious about quality control, they will come and check it by himself, right?
3. China Trading Companies Often Do Not Have Any Control Over The Factories
A very small minority of trading companies have a stake in the factories in which they place orders.
Even though they generally pass themselves as the owners.
They conduct friendly business (no contract, no penalties).
When things go wrong they have no real power over the manufacturer, who knows that the middleman will absorb charge-backs and airfreight imposed by the importer rather than lose a customer.
Factories generally prefer to work directly with foreign buyers since they have an export license.
These buyers switch suppliers less easily than local traders.
It means they will focus their efforts on making their overseas customers happy, and the trading companies' orders don't have the priority (unless they represent 40%+ of the manufacturer's business)
FAQ About China Trading Companies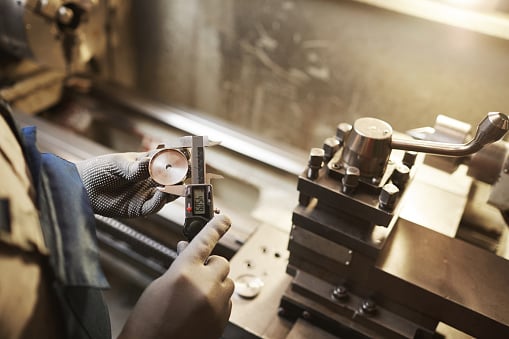 Do Chinese Trading Companies Offer Lower Moqs Compared To Factories?
Yes, trading companies offer lower MOQs than the factories.Besides, a new company can give you the same product at lower prices and fewer MOQs.
Since factories produce specific products, they need to have bulk orders to support production needs.
That's because they have multiple production facilities.
What's The Difference Between A Trading Company And Wholesaler suppliers?
China wholesale supplier is a type of trader.
A wholesaler buys goods in bulk and then stores them in warehouses for some time.Many times, they have a complete setup and experienced team to manage operations.
Their main customers are retailers and merchants rather than the actual consumer.
They sell their products in bulk too.On the other hand, a trader buys things in bulk and sell them in low quantities to other customers.
How To Identify A Trading Company On Alibaba?
You can identify a trading company via the terms "trading" or "commodity," which is shown alongside their name.
Some companies in China also list their export licenses online.
In addition, you can see various unrelated products without any test reports or QA standards. They will also lack ISO standard 9001.
Machinery Trading Company in China has many factory resources, which you can find on Alibaba.
How To Deal With Product Compliance Issues When Buying From Chinese Trading Companies?
You need to keep determining the tariff classifications. In addition, opt for screening suppliers based on demographics.
You can also get ITAR-controlled goods alongside managing customs.
What Is a Factory?
A factory in China is exactly what you think it is: it's a place that produces or manufactures various goods and widgets. They normally have some type of machinery to produce these items, although the sophistication of that machinery can drastically vary.
For example, compare a textile factory that may simply have sewing machines as its primary machinery compared to a metal forgery which has much more complex and expensive machinery.
Do Chinese Trading Companies Offer Lower Moqs Compared To Factories?
Yes, trading companies offer lower MOQs than the factories. Besides, a new company can give you the same product at lower prices and fewer MOQs. Since factories produce specific products, they need bulk orders to support production needs.
How to Verify Your Suppliers?
Check the business license. First, you can ask the suppliers directly. But you may find it a lie if you want to find a factory, so you need to verify that through other ways. Then, you can check their business license, where you can find their business scope. If you can find words like "生产,加工,制造" on it, which means manufacture, then it can be a factory.
Final thoughts
That's all about finding a genuine trading company in China.
Trading companies have the ability to source multiple products from factories and offer these to customers. And they are often preferred by customers because they can offer more products. They also need a competent customer service team, which can increase the consumers' trust.
Trading companies work as a bridge between factories and buyers. They often have a good experience of the Chinese market.
If you understand the Chinese manufacturing and trading sectors well, things will be easy.
Make sure you stick to a single trading entity and build a long-term work relation.
Many companies in China offer exclusive discounts and offers to regular buyers.You can also choose a reliable trading company in China from the eight types mentioned above.
In the end, it will help you import goods at reasonable prices. Happy trading!
We are sorry that this post was not useful for you!
Let us improve this post!
Tell us how we can improve this post?