CIP is, first and foremost, an essential step in the procurement process to ensure a fair and high-quality business transaction with other businesses. So, companies submit a request for CIP with sellers when they need a reliable partner. But why is it essential?
CIP is a rule of internationally accepted commercial international trade terms. It helps avoid making mistakes in trade terms that might generate extra-legal problems.
As an experienced sourcing company, Leeline Sourcing has seen hundreds of CIP cases in our decade-long careers. We know precisely how to deal with CIP that grantee beneficial to both parties. Thus, we believe CIP trade terms need to know from seller to buyer's perspective.
This article will explain every aspect of CIP incoterms for business. Let's continue reading.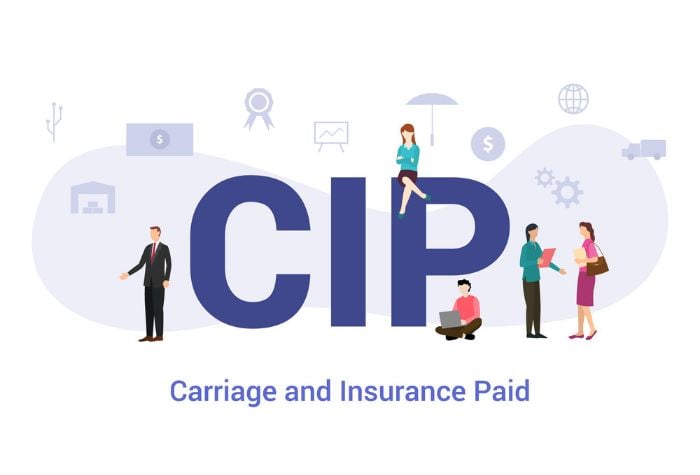 What is CIP incoterms?
CIP is Carriage and Insurance Paid to, is a commercial agreement between the seller and buyer. The seller is responsible for delivery costs, freight and insurance company costs of goods.
Yet, the seller's risk ends once goods have been placed on the ship or cargo at the buyer's destination. The buyer pays for additional insurance during the carriage of the goods. 100% risk transfers when the first carrier receives the goods.
When to use CIP incoterms?
I discuss these terms with my supplier these terms while making an agreement. CIP uses when a seller pays freight and additional insurance to deliver goods to the first carrier at an agreed-upon location. It can use for all modes of shipment. Incoterm CIF applies for similar conditions to the non-containerized ocean shipments. CPT can apply instead of CIP if the buyer does not want the seller to purchase insurance for goods during international transactions.
What are the Buyers and Sellers' Responsibilities with CIP incoterms?
Seller's Responsibilities:
Maintain all the regulations under the terms of delivery mentioned in the contract.
Proper Goods, a commercial invoice value with details documentation. It frees me from Paperwork hassle and gives me more time.
Export standard packaging and mark the goods.
To do all export licenses and export formalities.
Organizing the goods' carriage paid from the agreed delivery point mentioned in the contract.
Operate on all transport-related security requirements for transport to the location.
All Loading charges (freight carriage charges, CIP, insurable interest rate).
Avoid all add-nonsense clauses.
Mention all relevant clauses such as institute strikes clauses, institute war clauses, CIP, lc rules require, possibly lead, etc.
Delivering goods to the carrier on the agreed date in the contract.
Typically shipped with proof of delivery.
All-risk insurance coverage.
Buyer's Responsibilities:
Receive delivery of the goods. I usually hire another shipping company to receive the delivery.
Pay for goods as mentioned in the sales contract.
Cost of import clearance pre-shipment inspection.
Do all Import formalities and duties according to institute cargo clauses.
Bear and pay for import clearance (pay electronically).
Prepare all legal documents for import.
Help the seller to obtain documents for the export clearance.

Pros and Cons of CIP incoterms
CIP was first introduced in Incoterms in 1980. The key advantage of CIP is that the CIP seller must contract for insurance documents against the buyer's risk.
The pros of CIP are that sellers can get the minimum insurance required. And then maintain a significant amount in its selling price. So, the buyer does not need to worry about claiming to its insurer.
The Cons of CIP is the buyer can be that the insurer can not be too keen about meeting any claim. Besides, some countries do not permit CIP imports where it requires the buyers country to insure with an insurer in its destination country.
A Fast , Easy and Cheap Way to Ship from China
Do not hesitate to contact Leeline Sourcing at any time regarding your shipments from China.
CIP vs CIF
I always get confused about these terms until my supplier explains them in detail. Here is the chart that will also solve your confessions like mine.
| Differentiator | CIP | CIF |
| --- | --- | --- |
| Derivation | Carriage and Insurance Paid To | Cost, Insurance and Freight. |
| Kinds of Shipments | Support more than one mode of shipment (waterway, road, railway, airway) | Support waterway shipment Only |
| Containerized Cargo | Possible under CIP | Not Possible |
| Transfer of Transportation Responsibility | Once the cargo arrives at an agreed location for Discharge. | Once the shipment arrives at the Sea Port of Discharge. |
| Point Risk Transfers | Once goods transfer to the carrier | At the Sea Port of Discharge |
| Insurance Coverage | Range up to the agreed destination at the destination of Discharge | Range up to the Sea Port of Discharge |
| Sustainability | Sustainable with modern problems | Backdated |
CIP incoterms Example
For example, CIP Beijing means the seller pays freight and insurance coverage charges to Beijing. In that case, CIP refers to transportation costs for every accepted mode of shipment. By road, rail, sea and inland waterway, and air transportation. The seller pays all of my shipment's transportation costs in the CIP term.
For further context, consider this theoretical scenario. Apple in the United States wants to ship a container of iMac to sell a new series of mac books in the China market. Under CIP, Apple handles all freight costs and the original insurance policy coverage. And have to deliver the iMac to an appointed person at an agreed-upon destination. Once the shipment is delivered, duty paid person, apple's (the seller) obligation is complete. The iMac distributer (buyer) assumes the entire risk and responsibility for the shipment.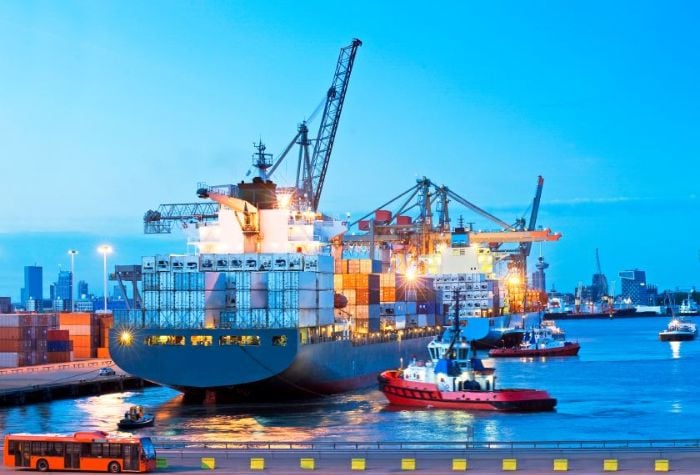 FAQs about CIP
How Carriage and Insurance Paid To – CIP Works?
Once manufactured goods prepare for export, the seller has to do proper packing. Then transport goods to the nearest seller's warehouse to complete export formalities on the seller including covering institute cargo clauses, and create all necessary original insurance policies covering importing and exporting countries' customs authorities. 
First sellers receive export customs permission to free alongside ship the goods overseas. Then the seller sends goods to the carrier to pick up the goods for on-carriage to the final destination. The seller must carry all these CIP until they shift to a buyer-appointed party or buyer at an agreed-upon destination.
What does CIP price mean?
CIP price means that The buyer has no obligation in CIP about insurance (refers to risk and damage of goods). CIP insurance cover charges are to be borne by the seller. But as discussed earlier, the buyer can pay for more coverage accepted by the seller. i.e., insurance from the named port to the buyer's warehouse, as agreed upon by both parties. 
The seller must ensure goods in transport for 110% of the full CIP value between both parties.
Does CIP include customs clearance?
Yes, CIP does include customs clearance. The seller is accountable for export customs and involves port duty paid. The seller will pay for settlement charges and look after freight forwarding proceedings. The seller has to prepare all the documents for customs clearance and transit.
What does CIP in shipping terms mean?
CIP in international shipping terms means the procedure from packing to final shipment. Including all own costs carried out by the seller.
Who pays duty for CIP?
The seller pays all duties charges for CIP. In CIP regulations, the seller has to clear the goods for export. Where the seller is the main responsible for delivering the goods, he has to hand them over to the carrier appointed by the seller. The seller pays the cost of carriage. But the seller's risk ends in delivery to the carrier.
What's Next
CIP standardized terminology used by buyers and sellers making international trade. Specific rules or acronyms provide to both parties. Sellers and buyers with clear rules help them avoid confusion about each party's responsibilities and effective cost management.
If you have any inquiries about CIP, Please send your inquiry now! We will get you back soon.
We are sorry that this post was not useful for you!
Let us improve this post!
Tell us how we can improve this post?