Cleveland Clothing Companies
With LeelineSourcing, you can be confident that your apparel supply will be lucrative and constructed of quality materials. Additionally, you will profit from a 40% low-cost collection than the worldwide market. You can also safely store your inventory for one month in our warehouse for free.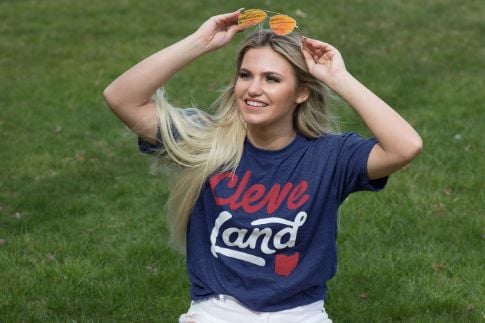 No Risk Free Sourcing No Hidden Fee
You can get Free detailed product quote before order
Wholesale Best Cleveland Clothing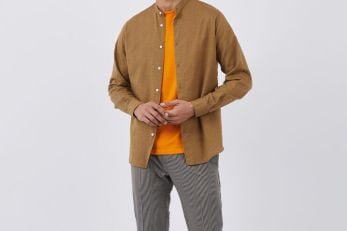 Wholesale Men's Clothing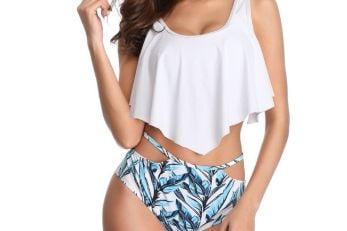 Wholesale Bathing Suits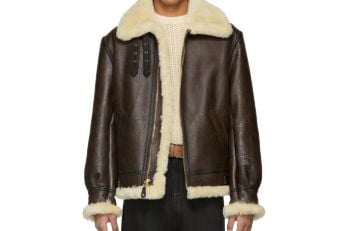 Wholesale Outwear
---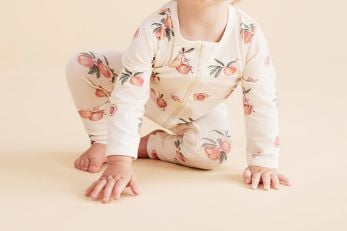 Wholesale Baby Clothes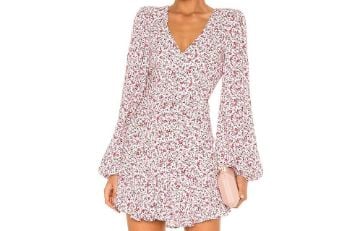 Wholesale Dresses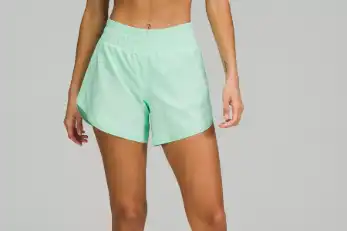 Wholesale Shorts
---
Our Cleveland Clothing Manufacturing Services Include: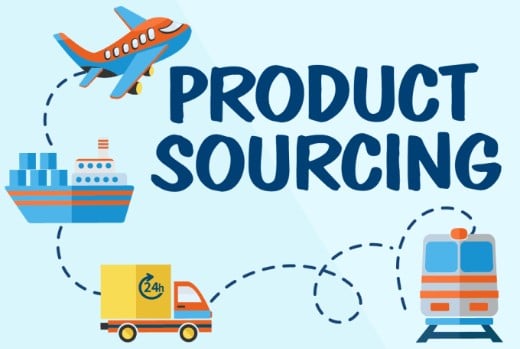 Sourcing Clothing Suppliers
We will find you the most diverse selection of clothing goods. Plus, our sourcing agent will respond to you within 48 hours, and your products will be delivered straight from the factory within that timeframe. With follow-up production, you can receive wholesale clothing that is both affordable and fashionable.
Clothing Quality Control
Your products are subjected to a durability assessment before shipping to see if they meet the current quality standards. The fabric and packaging of your clothing will be checked at our warehouse to provide you with tailored services at a low cost.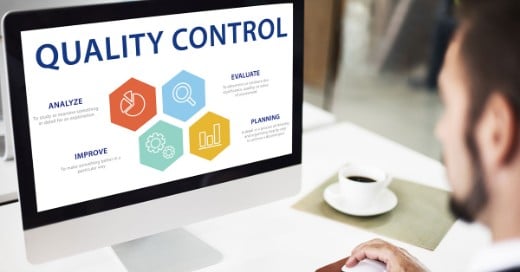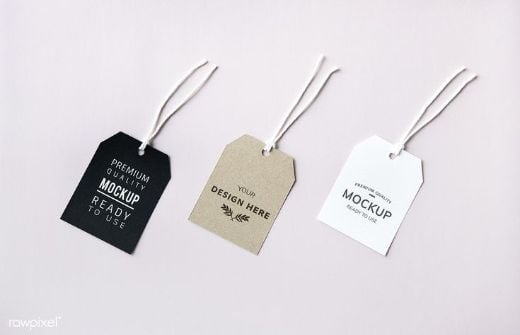 Private Label & White Label Clothing
Our experienced photographer will create stunning product photography to attract your customers through pictures. All your products will be repacked in our warehouse to ensure they can give customers a wow experience while unboxing.
Dropshipping and Fulfillment
With LeelineSourcing, you can dropship your brand and go for niche dropshipping at low cost and in less time. You won't pay a hidden fee for agent sourcing; you only need a little investment to get going. Your entire job will be finished sooner while still having a quick turnaround.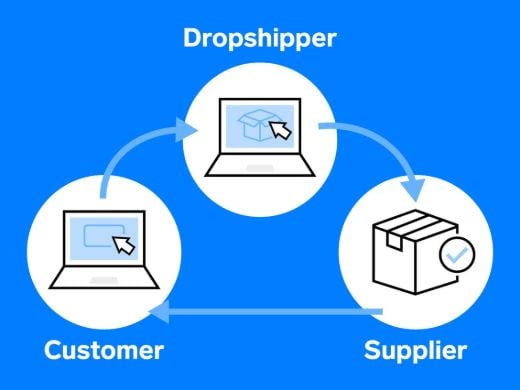 ---
Hear it from fellow Cleveland Clothing Wholesaler
LeelineSourcing has a highly-professional team that solves my queries without any delay. I am amazed by their high-turnaround time that helped me maintain mass production in my store. If you are a business owner with low investment, you should contact leelineSourcing.
– Alvina, New York
---
Source Your Cleveland Clothing and Make Big Money
We offer the best wholesale price and high quality Cleveland clothing to help you boost your business.
---
Top 10 Cleveland Clothing Companies
The global apparel market is leveling off daily with maximum margins and profitability. One can invest in this never-saturating business that holds the industry in billions. Cleveland clothing companies are the hub of mass-production clothing and luggage.
In the age of fashion, there is no doubt about the increasing demand for wholesale clothing as more people are investing in these businesses. To excel in the apparel line, it is crucial to have perfect knowledge, and for this, you must know about the best clothing companies. We have gathered the top 10 Cleveland clothing companies as top-notch dealers with many clothing companies.
Read this article thoroughly and compare all clothing manufacturers to find the most affordable one for long-term mass production.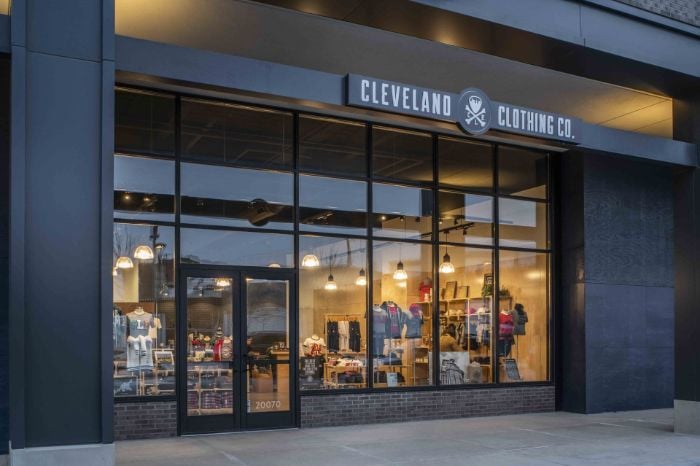 1. S & S Sportswear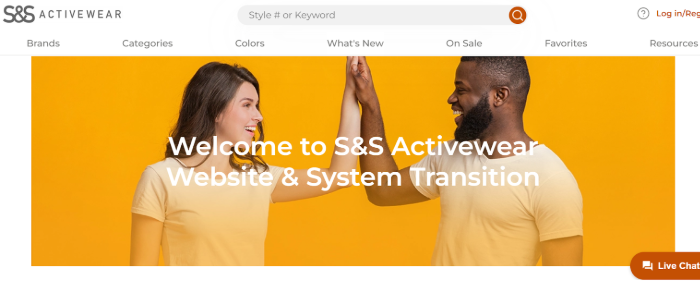 S&S Activewear is committed to providing the highest quality, fashion-forward apparel. From tanks and tees to shorts and leggings, their versatile collection of printable apparel ensures that your buyers can easily find the perfect fit for all occasions.
For wholesale customers, S & S Activewear is an industry-leading supplier of premium and style-oriented apparel that may be customized. They offer a complete spectrum of business, performance, active, and fitness clothing in our extensive inventory. Having worked in the field for 31 years, they know what it takes to excel. They provide solid customer service along with quick shipping.
Primary Products:
T-shirts
Sleeveless Tees
Bottoms
Tops
Polo and Knits
Phone:
Email Address:
Location:
1501 West Fountainhead Parkway, Suite 460 Tempe, Arizona 85282
2. National Bias Fabric Company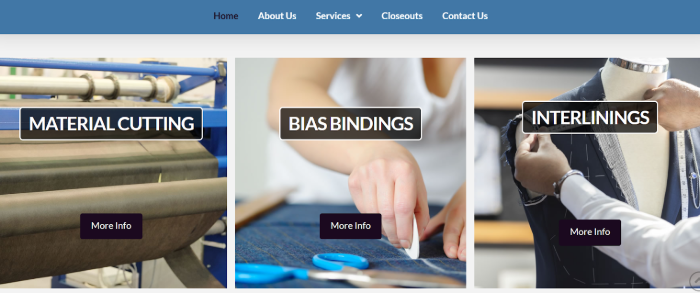 National bias fabric company is the name of high-quality Cleveland clothing for retailers. They have been consistently executing in the global apparel line with their highly comfortable and stylish production for 19 years.
They offer all-in-one services at your convenience, from designing to sewing. They make the business startup process accessible for every shop owner by providing them with highly customized services that can spread their brand voice. To help retailers, the company uses all its forces in merchandising and marketing products to make them famous and trendy with featured products.
Primary Products:
T-shirts
Simple-shirts
Women Dresses
Pants
Sportswear
Phone:
Email Address:
Operating Hours:
Monday-Friday 8:00 a.m.–6:00 p.m.
Location:
4516 St. Clair Avenue, Cleveland, OH, 44103
3. National Safety Apparel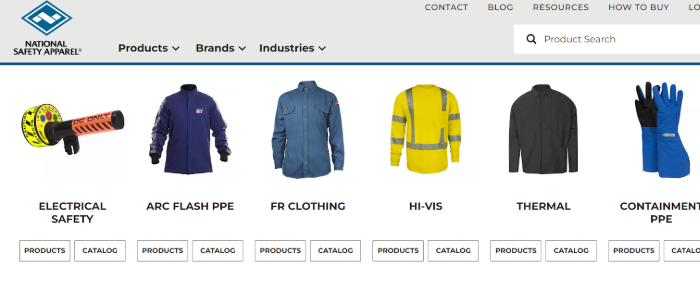 National Safety Apparel offers arc flash-safe apparel for electrical utilities, construction, manufacturing, and communications workers.
Their primary focus is arc flash protection, but they offer other worker safety items such as eye protection or thermals for extreme temperatures. National Safety Apparel provides protective clothing and accessories that comply with various safety standards for environments like arc flash (NFPA 70E), high temperatures, chemical exposure, and more.
Primary Products:
PPE for Arc Flash
Insulated Tools
Shock Protection
Arc Suppression Blanket
Phone:
Email Address:
Operating Hours:
Monday-Friday 8 AM-6:00 PM
4. Cle Clothing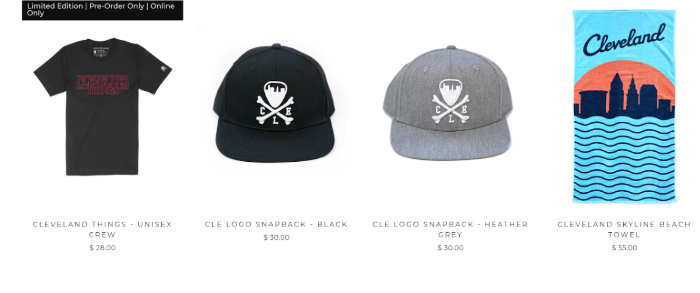 Cle Clothing is your one-stop shop for all kinds of Cleveland apparel. Featuring a variety of t-shirts, hoodies, and more with Cleveland-themed graphics and designs, as well as new arrivals of apparel and accessories, Cle Clothing is successfully holding Cleveland's pride that needs to show off your love for The Land!
Handmade by local artists, their tees are made from 100% cotton, so they are comfortable for everyday wear or as an activewear piece for a workout session. The best part is that Cle clothing allows a refund or exchange within 30 days under certain conditions. They do not have expedited shipping methods and only deliver through USPS.
Primary Products:
T-shirts
Thanks
Sleeveless
Socks
Accessories
Bottoms
Phone:
Email Address:
Operating Hours:
Monday – Thursday 11 am-7 pm
Saturday – Sunday 11 am-8 pm
Sunday 12 pm-6 pm
Location:
342 Euclid Ave., at the corner of East 4th St.
5. Cleveland Clothing Store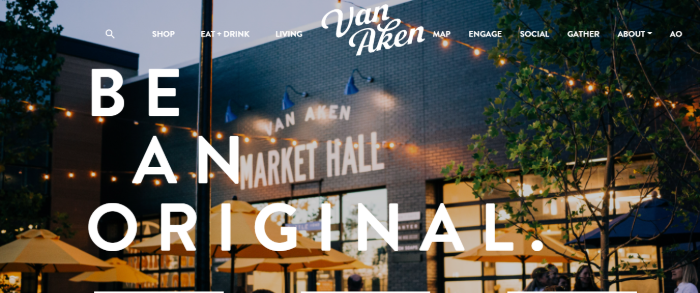 The Cleveland clothing company is an apparel example by itself. The quality and service have spoken for the supplier since its existence in 2018. Its main aim is to make new, unique, trendy clothing that fulfills the retailer's requirements.
This company is on the cutting edge of trends and fashions. Quality and fashion are the company's priorities per the retailers' shops' requirements. It sells all types of clothing and offers a wide range of styles in all categories. They have 125 members dedicated to turning your dream product into reality by managing fast and cost-effective production.
Phone:
Email Address:
Operating Hours:
Monday – Thursday 11:00 a.m.-7:00 p.m.
Friday-Saturday 11:00 a.m.-8:00 p.m.
Sunday 12:00 a.m.-6:00 p.m.
Location:
20070 Walker Rd., Shaker Heights, OH 44122
6. Only in CLev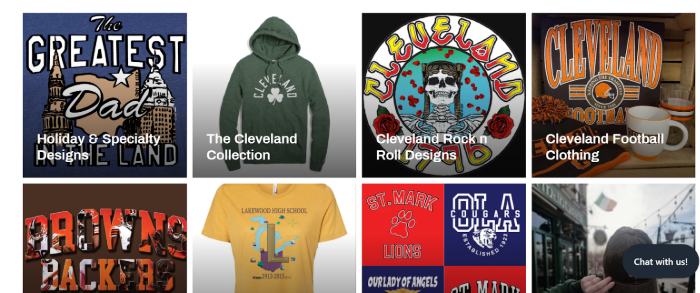 If you're looking for a great Cleveland clothing supplier, only CLE is the perfect place to start your search. They offer a wide variety of high-quality clothing items at competitive prices, so you're sure to find something right for your needs. Additionally, you can always count on their friendly and knowledgeable teams to help you find what you're looking for.
So if you are looking for a fashion-oriented collection for your business, it is best to have an elegant, comfy, and modern production from them. With their fast processing time and featured products that can accommodate more people, they dominate in Ohio City to maintain Cleveland's pride. They partner with 50 brands. In addition to managing worldwide shipping, they also offer many payment methods, including G-pay, Amazon Pay, and Pay Pal.
Primary Products:
Caps
T-shirts
Kids wear
Men's wear
Email
Operating Hours:
Tuesday-Saturday 12 a.m.-6 p.m.
Phone:
Location:
17025 Lorain Avenue, Cleveland, OH, US 44111
7. Crockepark Apparel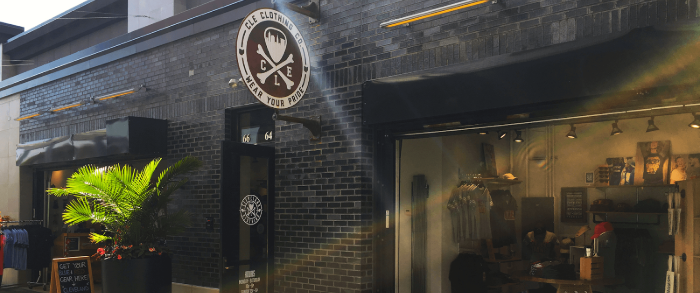 Crockepark Clothing Co. is a local store that has been around for several years. If you want to purchase anything with the Cleveland logo on it or visit a fun store with lots of different merchandise, then this is the place for you!
Clockepark Clothing Co. is a locally-owned business that sells athletic gear and casual clothing and has featured products in the international market. They have souvenirs representing the cornerstone city, including its history, sports teams, and landmarks. For 25 years, they have been enlightening the businesses of startup stores with their ultra-modern clothing styles.
Their factory is spread over an area of 20 acres to ensure that you get a variety of products in a short time to maintain Cleveland's pride in the world. They aim to provide you with the best variety for fun-loving customers while not compromising quality.
Primary Products:
Accessories
Gifts Items
Fitness Clothing
Phone:
Operating Hours:
Monday – Saturday 10:00am – 9:00pm,
Location:
8. Homage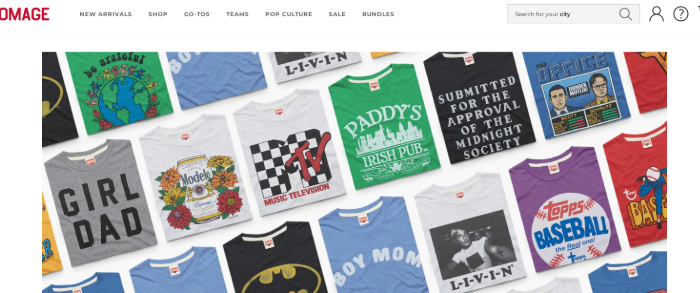 Are you looking to invest in vintage and a Cleveland sports team? Then HOMOAGE is for you! They sell vintage-inspired apparel, including t-shirts and hats that depict elements from Cleveland's sporting world.
Their t-shirts are made with premium materials and fabrics (70% cotton, 30% polyester) to ensure quality,y no matter whether they're printed or sewn in their workshop. Founded in 2015, Homage is inspired by vintage Cleveland hockey jerseys and lacrosse uniforms, and they aim to take Cleveland's pride to the next level with their magnificent apparel designs.
Since they believe that supporting local businesses creates jobs here at home, they are dedicated to manufacturing in USA.
Primary Products:
T-shirts
Hoodies
Gift Cards
Sportswear
Athletic Wear
Sweatshirts
Email Address:
Operating Hours:
Monday-Friday 10:00 AM-9:30 PM
Tuesday 10:00 AM-8:00 PM
Location:
Easton Station Rd., 4032 Columbus, OH 43219
9. Poshmark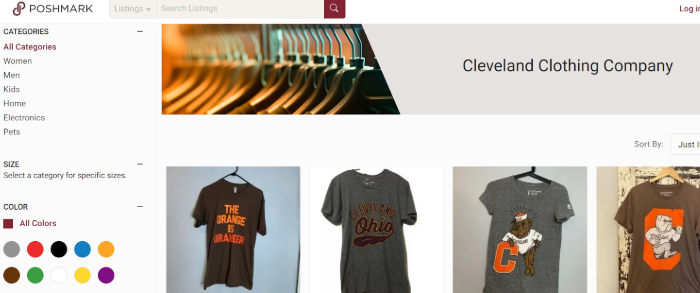 With Poshmark, you can stay up-to-date on Ohio's latest fashion trends while saving money. They work with many internationally recognized brands, including Nike, Louis Vuitton, and Michael Koras, to assist local businesses.
It is a dominating company of Cleveland's best style and elegant garments for secondhand and new. With 80 million registered users across Canada, Poshmark is expanding its clothing line according to the latest trends.
They are the supplier's provider of unique and hard-to-find featured items and make one sale every second. Their teams work 24-7 to provide you with the best commercial production worldwide.
Primary Products:
T-shirts
Women's Clothing
Men garments
Gifts
Accessories(Gifts)
Location:
Poshmark HQ 8th Floor, 203 Redwood Shores Pkwy 94065 Redwood City, California
10. Webleedoohaio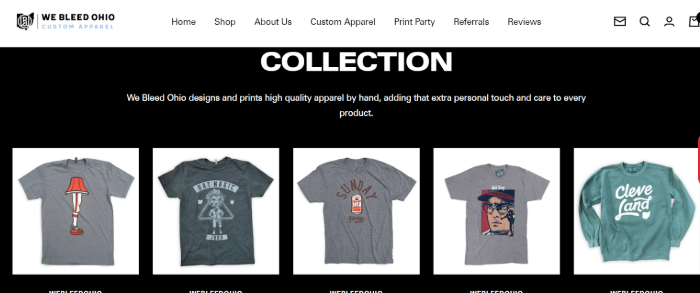 Webleedoohio has been the best provider of Ohio-themed sports apparel since it first launched in 2011. They manufacture elegant apparel outside of Ohio in small shops.
Their clothes are hand-printed and constructed following Cleveland's traditional styles. Webleedoohio is on the way to building Cleveland, pride by designing custom apparel and accessories. They understand what buyers want, so they keep an eye on new trends to provide you with comfortable and classical arrivals.
They use top-tier apparel and then employ certified methods to produce the highest quality. They also accept returns within 28 days of the clothes being delivered to the customer's door.
Primary Products:
Accessories
T-shirt
Shirts
Women's Apparel
Phone:
Operating Hours:
Monday – Friday 11 a.m.–6 p.m.
Location:
530 Euclid Ave, STE 43 Cleveland, OH, US 44115
How do you find Cleveland clothing manufacturers?
There are many ways to find clothing manufacturers in Cleveland. The best way is to start with the resources that are available to you.
Look Through Cleveland, the Business Directory
The first place to look is the Cleveland Business Directory. This directory lists all of the businesses in the Cleveland area, including clothing manufacturers. You can search for manufacturers by category, such as "Clothing Manufacturers" or "Apparel Manufacturers."
Find at Cleveland Chamber of Commerce
Another great resource is the Cleveland Chamber of Commerce. The Chamber can provide you with a list of clothing manufacturers in the area and contact information for each manufacturer. Cleveland clothing manufacturers are also listed in several online directories. It's easy to find these directories with a quick Google search.
Get Help from Other Business Owners in This Line
Finally, you can also seek recommendations from other Cleveland businesses. Clothing retailers, in particular, are likely to more familiar with best business practices as they are already holding Cleveland pride with best-selling clothing.
FAQs about Cleveland Clothing Companies
How can the clothing business be profitable?
There are many factors to consider when starting a Cleveland clothing business in ohio city, and profitability is one of the most important. To determine if a clothing business is profitable, you'll need to consider the cost of goods, marketing and advertising expenses, and overhead costs. You'll also need to consider the selling price of your clothing and the demand for your products.
How much does a clothing brand owner make?
Clothing business owners can earn between $23,000 and $144,000 per year. But still, the amount varies depending on company size, production capacity, and fabric quality. A successful store owner generates about 51k USD yearly profit.
Do I have to trademark my clothing line?
If you are going to start your private label company, you must trademark your clothing line. You can trademark your logo and design. It will give the authorship of your design to your company, and you can make your name in the global industry.
Summary
The clothing business is very profitable due to enhancements in the fashion industry and the increasing demand for people. However, it can come with many challenges for new apparel line investors. So, you need a better strategy and the best product because there is much more competition in the global market.
If you want to excel successfully in this field and want to grow your business in a short time, contact us now to get the best assistance.
Do you want a successful import business?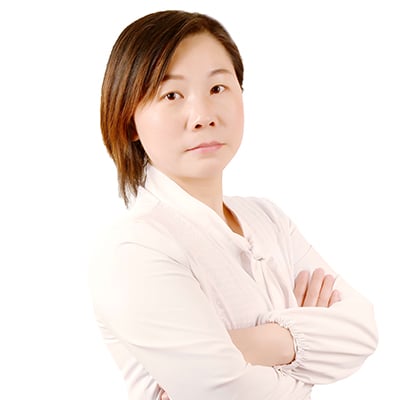 Hey, I'm Sharline, co-founder of LeelineSourcing. We've helped 2000+ customers import from China.
Do you want a better price on product or shipping?
We are sorry that this post was not useful for you!
Let us improve this post!
Tell us how we can improve this post?