Asia Clothing Manufacturers
You can count on Leelinesourcing for premium sourcing from top-notch manufacturing brands. You will get a quick response from all your shortlisted factories in 2 days with the assistance of our agent. From quality inspection to door-to-door shipping, you will be fully catered to by our team with live updates. Additionally, we will provide you with 50% cheaper shipping than other suppliers.
No Risk Free Sourcing No Hidden Fee
You can get Free detailed product quote before order
Wholesale Best Asia Clothing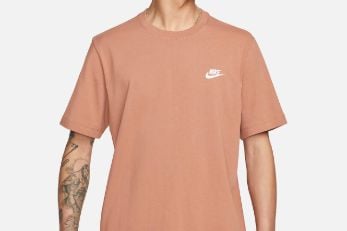 Wholesale T-Shirt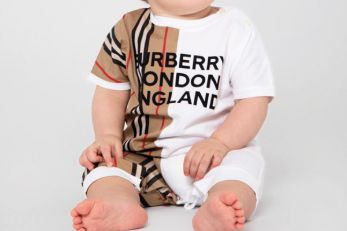 Wholesale Baby Clothes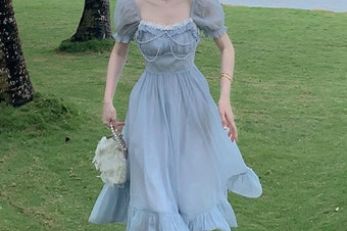 Wholesale Dress
---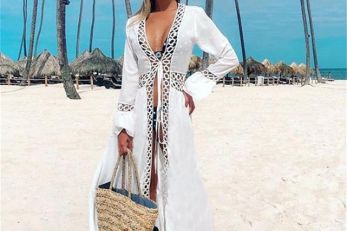 Wholesale Beachwear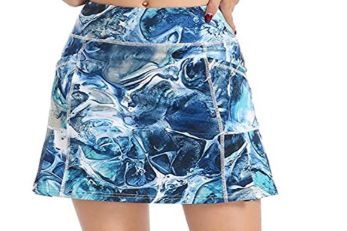 Wholesale Skirts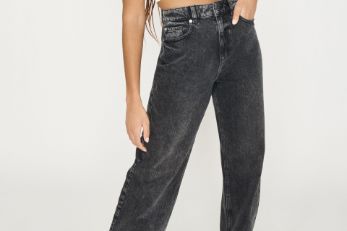 Wholesale Jeans
---
Our Asia Clothing Manufacturing Services Include: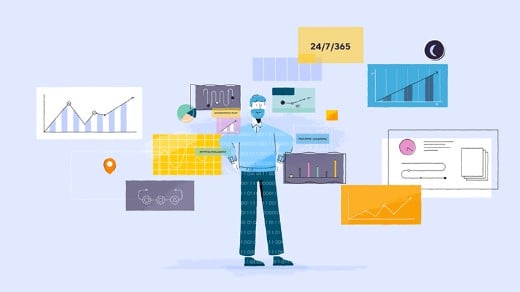 Sourcing Clothing Suppliers
We have a strategic way of sourcing to get you the best products from top fashion brands. Even if it is a regular apparel line, our sourcing agent will find it for you at the best prices without any agent fee. In addition, you can avail of our one month of free warehouse to store your goods with all the care taken by our team.
Clothing Quality Control
When you work with us, you will receive all factory audits and complete quality satisfaction from our team. To satisfy your quality requirements, we have built an in-house inspection system that will not only check the fabric's durability and ensure that all the clothes in your production can withstand external weather and temperature conditions.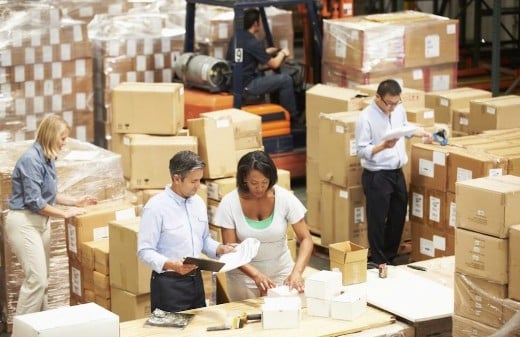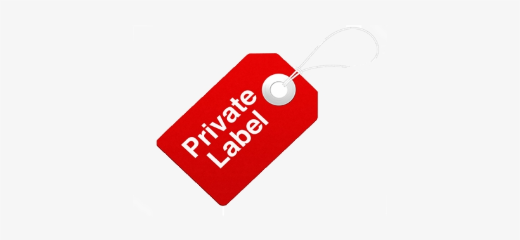 Private Label & White Label Clothing
Whether investing in OEM or ODM, you will get tailored services for private and white-label clothing products. As per the new styles for fashion requirements, you will be served with appealing logo designs and stunning packaging for all clothing categories. Beyond this, our experienced photographers will do eye-catching photography for your every product.
Dropshipping and Fulfillment
Leeline offers dropshipping and fulfillment services at your convenience. You will get all the services at once, from negotiating prices to securing a highly reliable Asian manufacturer at an affordable price. The product quality would also be far superior to that on AliExpress.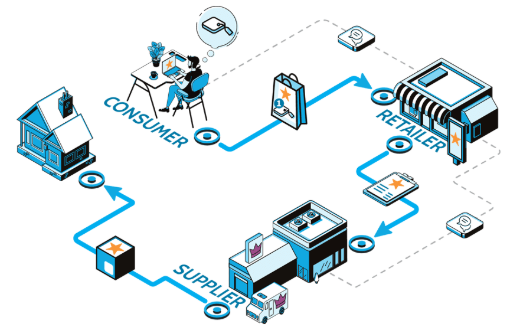 ---
Source Your Asia Clothing and Make Big Money
We offer the best wholesale price and high quality clothing to help you boost your business.
---
Top 10 Clothing Manufacturers In Asia
With the rise in global industrial development, the Asian apparel market is booming with an excellent turnaround time.
In 2022, nearly 66 billion dollars of apparel exports came from Asia, including China, Pakistan, India, Vietnam, Turkey, and Bangladesh. However, China is leading the global fashion industry with its budget-friendly and short lead-time manufacturing.
Most wholesalers wanted to source clothing lines from Asian manufacturers, but they could not decide due to the availability of huge options.
As a leading sourcing company in China, Leeline has put together a list of 10 trustworthy clothing manufacturers in Asia that can assist you in supply chain management at low rates.
Find out how these clothing manufacturers can help your company gain customers' trust and increase your revenue.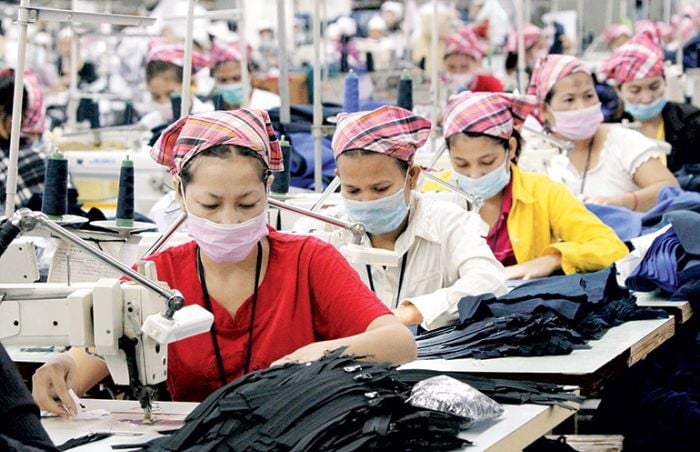 1. Atelier Chiang Mai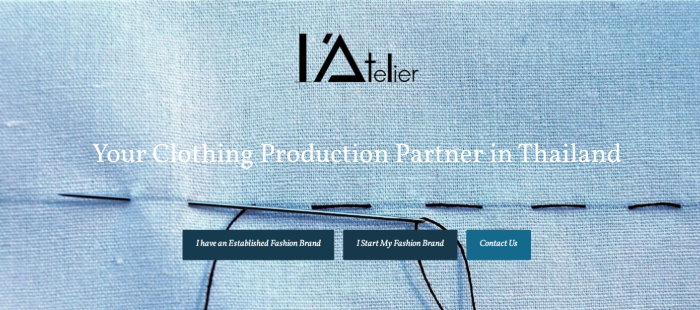 Atelier Chiang Mai is known as the fashion podium of the apparel industry not only in Thailand but also in other European countries. They are strategically increasing their production in their 4-story workshop, dedicated to designers, pattern-making, stitching, and manufacturing clothes according to trends.
Whether you are a B2B wholesaler or a retailer, Atelier offers affordable packages for all. Their MOQ is as low as 50 pieces in different sizes. Chiang Mai has gained extraordinary popularity over the unbeatable production of silk fabrics and is dominating industries. Their creations are reliable as they are willing to send you a sample before setting a deal.
My deal with this supplier!
It has been a GREAT opportunity to work with this supplier. Quality is GREAT.
Primary Products:
Outfits
Tops
Bottoms
Women's Accessories
Scarves
Bags
Phone:
Email Address:
Operating Hours:
Monday – Friday 8:00 am – 5:00 pm
Location:
Sannameng, A Sansai, 555/10 Moo 11, Florence Avenue
2. Deepwear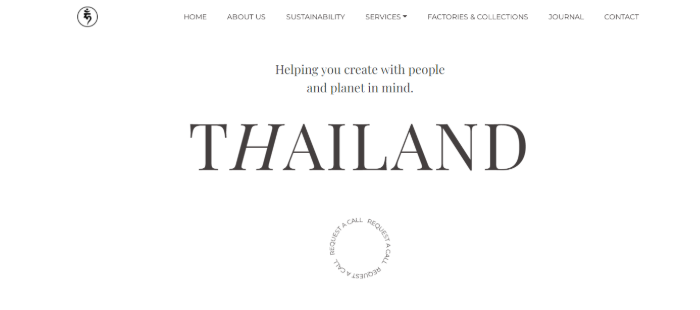 Deepwear was officially launched in 2007 by Thory, and in such a short time, it has come up with 10+ fashion-centered factories and offices. They are the pioneers of vast production in Asia to generate heavy revenue for the clothing industry. I am impressed with a HUGE COLLECTION. Products are very PROFITABLE.
Deepwear is about modernizing old fashion into innovative styles rather than specific garment products. They export their fabrics to both European and Asian countries.
Deepwear is a certified Asian manufacturer with a team of designers and supplies ultra-modern apparel to a variety of famous brands across the world. It has a lead time of about 4-6 months for customized goods.
Primary Products:
Phone:
Email Address:
Location:
438/30, Soi Sukhumvit 63, Ekkamai RD, Klongton Nua, Wattana, Bangkok, 10110, Thailand, Thailand
3. Manufactured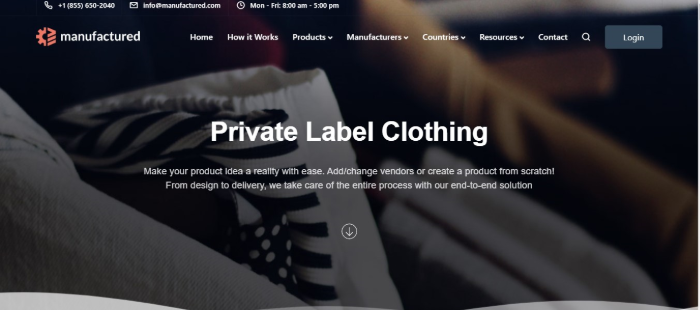 Manufactured is one of the high volume producers of clothes, which is part of a network of about 25 countries. It is enhancing wardrobe styles through fashionable mass production. Besides this, they are incorporating durable textiles that can help designers create their dream style.
They are a one-stop solution for all e-commerce problems because they not only produce clothing lines but also negotiate prices and deal with 500+ vendors internationally.
They are dedicated to providing hassle-free service to clients and creating customized apparel from scratch as per your imagination and with unexpected cutouts. Through their 45 years of experience, they have made their name in the textile industry through stylish creations.
Primary Products:
Women Bags
Candles
Having
Electronics
Jewelry
Shoes
Phone:
Email Address:
Operating Hours:
Monday-Friday 8:00 a.m.-5:00 p.m.
Location:
6th floor, 10000 Washington Blvd Culver City, CA 90232, USA.
4. Sreepriya Exports Pvt. Ltd.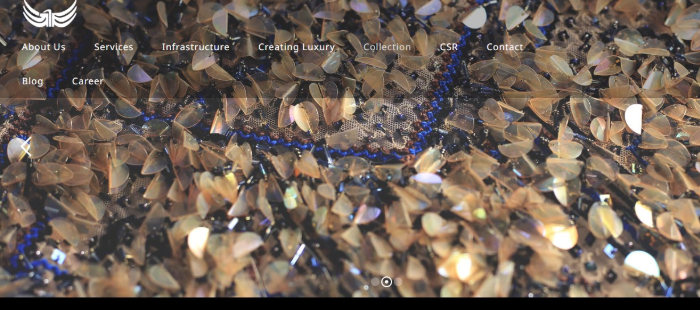 Sreepriya is an India-based production house that deals with luxury clothing collections. They were first launched in 1983 and, until then, hit success as a family-based company. With their in-house artisans, they are supplying luxury and ready-to-wear to famous fashion brands. Moreover, they follow trends to bring about meticulous interior design in domestic and foreign countries.
The best thing about this SUPPLIER is its trendy products. That is why I consider this supplier for my business.
They offer a range of fashion-driven clothing including bridal dresses, which is very hard to find in the apparel industry, where most brands only deal with urban wear. The company maintains mass production with the use of innovative technology.
Primary Products:
Bridal Wear
Luxury Clothes
Phone:
Email Address:
Operating Hours:
Monday-Friday 10 AM – 6:30 PM
Location:
31 Topsia Road, South Kolkata, West Bengal 700046, India
5. Artistic Apparel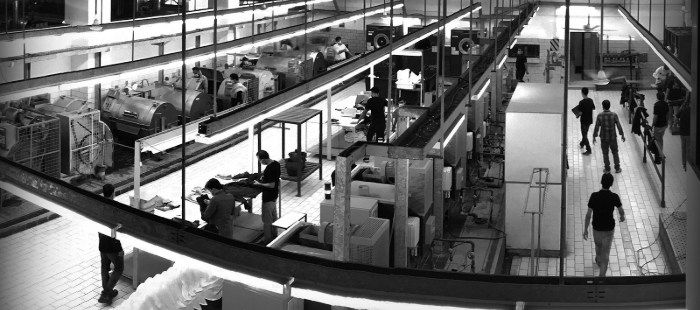 The artistic apparel factory is a style-focused factory that produces enchanting garments. This Karachi-based manufacturer has gained global recognition and is counted among the top Pakistani apparel industries. They are inspired by realistic life policies and are on their way to producing eye-catching and durable jeans for the global community. 
With their in-house designers, they have created over 1,000 stylish units and exported them to Europe and all other countries in Asia. This certified clothing brand can surely add value to your brand with high-quality garment manufacturing.
The artistic company is leading the production of 1,000 pieces per month and generating revenue by ensuring on-time supply to many established and startup brands.
Primary Products:
All kinds of denim products.
Phone:
Email Address:
Location:
Artistic Apparels (Pvt.) Limited., Plot # 19/1, Sector 17, Korangi Industrial Area, Karachi-74900, Pakistan
6. Too Fabric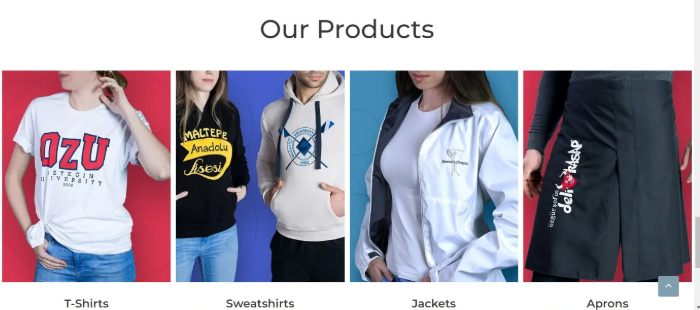 Too Fabric is a leading garment manufacturing firm producing custom-made textiles with a 5/5 Google rating. The factory has highly creative machining systems and skilled designers to produce custom-made colorful pieces in all categories.
Their warehouse is located on an area of 1000m2 to enable effortless mass production. The fabric is launched in one of the most beautiful cities of Turkey, Istanbul, where it is inspired by nature to produce chic and contemporary clothes. They are also offering a price negotiation for affordable deals.
As a dominant Turkish manufacturer, their apparel comes with a blend of culture and modernism. Their custom cutting, pattern making, and manufacturing are ready to make your dream a reality.
Primary Products:
Sweatshirts
T-shirts
Jackets
Apron
Uniforms
Tracksuits
Phone:
Email Address:
Operating Hours:
Monday-Friday 9 AM – 6 PM
Location:
Eksioglu, Mah. 62. Sk. No:4 Cekmekoy, 34794 Istanbul, Turkey
7. Hachiba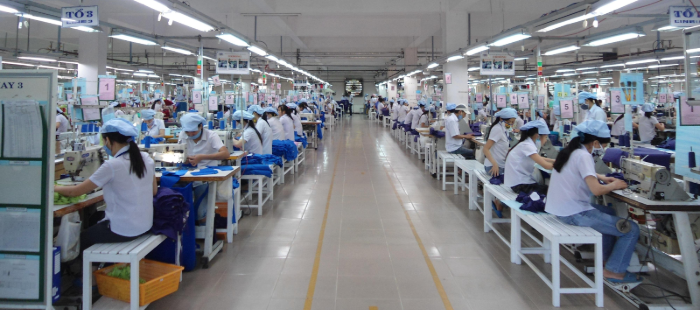 Do you want me to tell you about a TOP supplier? Hachiba is a BIG NAME in the fashion industry.
Since its establishment in 1976, Hachiba has become a prestigious fashion industry in Asia. This clothing manufacturing firm is the leading exporter of garments to the largest markets of the world including the UK, Europe, and Japan. Moreover, their factory consists of five enterprises, giving employment opportunities to about 3700 employees.
They are the sole production house for about 500 tonnes of cotton towels annually and have generated a revenue of about $62 million for the fashion industry. They are also economically dominating with their sustainable production and won the award for the most energy-efficient enterprise in 2018.
They have the highest turnover ever with a production capability of about 15 lac units per month.
Primary Products:
Sports Clothing
Medical Scrubs
Cotton Towels
Phone:
Email Address:
Location:
60 Me Nhu, Thanh Khe Tay ward, Thanh Khe district, Danang City, Vietnam
8. Zenen Textile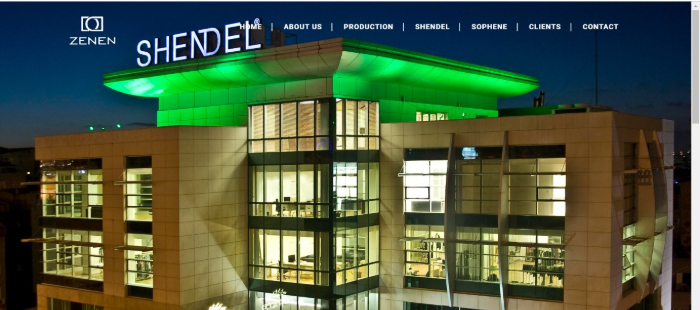 Zenen Textile is a company that never abandoned its dedication to high quality. In the fashion industry, we are known for our Shendel and Sophene brands, which reinforce our position as a fashion-minded company.
Their products are made with the latest technologies and high-quality materials so that you can look your best. The company manufactures a wide range of high-quality textiles for apparel, upholstery, and industries with a production capacity of about 3-5 lac annually.
Furthermore, they produce yarns, and finished products through their integrated state-of-the-art production facilities.
Zenen textile is fully committed to providing the best possible value to its customers through continuous innovation, product development, and customer service.
Primary Products:
Shirts
Tops
Bottoms
Cotton Collection
Phone:
TEL: +90 (212) 2228888
FAX: +90 (212) 2220666
Email Address:
Location:
No: 9/1 Kathane, Gürsel Mah. Tonoz Sok., Istanbul 34400
9. Almidani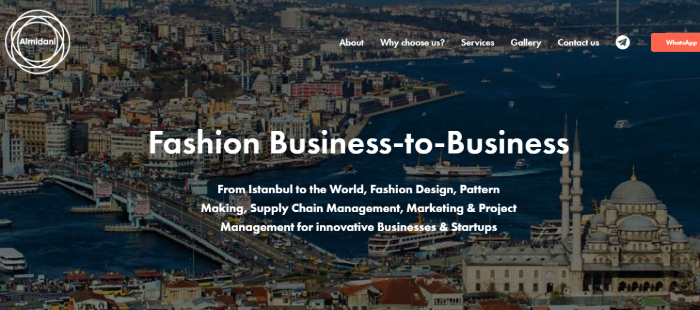 With over 20 years of experience, Almidaani will continue to serve the global apparel market. They have been specializing in textile production for many years. With rich experience and sophisticated technology, they can assure you of high-quality products at competitive prices.
I have tested their samples. The quality is GREAT. Pricing is also lower.
They are a one-stop shop for pattern making, designing, stitching, and creating magnificent dresses. Moreover, their prices are affordable too, as they want to provide long-term benefits to B2B wholesalers, vendors, and suppliers all over the globe. They have created every clothing piece with deep care to deliver style and durability.
Primary Products:
Silhouettes
Gowns
Frocks
Jackets
Suits
Phone:
Email Address:
10. Lahore Fashion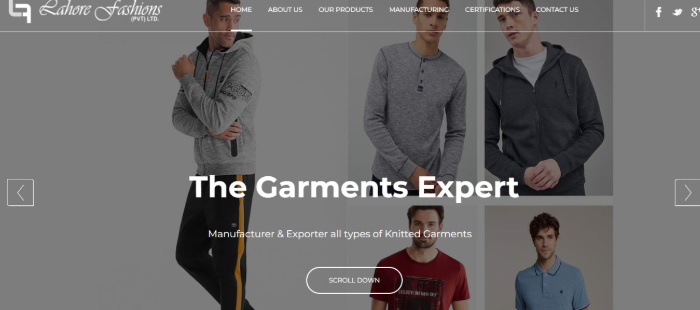 With our 8 integrated enterprises, Lahore fashion has continued to grow in success since its first launch in 1995. This Pakistani factory has skilled designers to produce paramount apparel labels.
Their knitted collection is created using ultra-modern machinery while maintaining the sustainability of nature. The innovative stitching system, consisting of about 700 machines, creates 6 million pieces of clothing per month.
Moreover, they have their own QC department for quality assurance and supply their collection to an extensive network of retailers, including Walmart, Inditex, Sedex, and Wrap. This Pakistani factory is now acknowledged globally and has some popular business partners: Next, Mango, Sainsbury's, and Burton Menswear London.
Primary Products:
Kids Wear
Men's Wear
Women's Dresses
Fabrics
Phone:
Email Address:
Location:
Khalid Bin Walid colony, Malik Pur, SheikhPura road, Faisalabad-Pakistan.
How do you find clothing manufacturers in Asia?
There are a few different ways to find Asian clothing manufacturers.
Do a Google Search
The best way to start is by doing a Google search for "clothing manufacturers" and then looking through the results. You can also try searching for "clothing manufacturers + country name" or "clothing manufacturers + city name."
Contact Trade Organisations
You can also search for Asian manufacturers by contacting trade organizations or business associations in Asia. These organizations can provide you with a list of contacts for reliable and trustworthy manufacturers.
Last but not least, you can try contacting export promotion organizations in Asia. These organizations can help connect you with local clothing manufacturers interested in working with you.
It's important to find a manufacturer with experience in producing the kind of clothing you're looking for. They should also have a good reputation for quality and be able to produce large quantities at a competitive price.
FAQs about Clothing Manufacturers in Asia
Which country is best for clothing manufacturing?
China is currently the best one for clothing manufacturing. It has a large workforce, good infrastructure, and high-quality materials. However, China's labor costs are starting to increase, so other countries may soon become more affordable options.
Why are most clothes manufactured in Asia?
Textile manufacturing is a labor-intensive process, and most countries in Asia have a large pool of cheap labor. This has led to most clothes being manufactured in Asia. Many countries in Asia have developed vital textile industries due to their proximity to major markets. Countries in Southeast Asia, in particular, have become the world's leading exporters of textiles.
Why are clothes from China so cheap?
The reason is that the Chinese government subsidies the textile industry. This means that the government pays for a large part of the cost of producing textiles, allowing Chinese companies to sell their products at a lower price. LaboLabourts are one reason why Chinese-made clothes are less expensive. The average worker in China is paid considerably less than his or her counterpart in the United States. In addition, the cost of materials and production is lower.
Summary
Asia's clothing manufacturers are the best choice for sourcing budget-friendly, durable, and style-oriented clothes. However, you must consider this factor: the location of the manufacturer. Ideally, you want one close to your own state so that you can quickly inspect their facilities and oversee production.
If you want to save time and money by not personally inspecting the quality and getting quotes, you are welcome to contact us. Just tell us what you are looking for, and we will handle the rest.
Do you want a successful import business?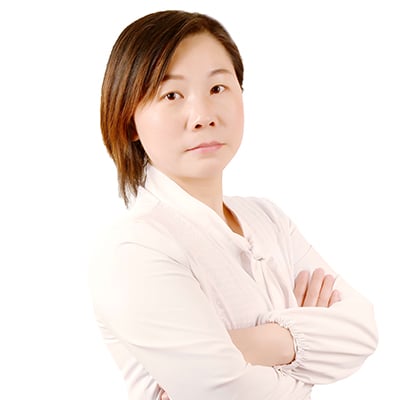 Hey, I'm Sharline, co-founder of LeelineSourcing. We've helped 2000+ customers import from China.
Do you want a better price on product or shipping?
We are sorry that this post was not useful for you!
Let us improve this post!
Tell us how we can improve this post?