Florida Clothing Manufacturers
Leelinesourcing is your one-stop sourcing agent in China. Our sourcing services are fully comprehensive, from product sourcing to order fulfillment. We will help you get the best price by negotiating directly with clothing manufacturers in Florida on your behalf without any hidden fee. You'll get excellent product design services and other unique textile products.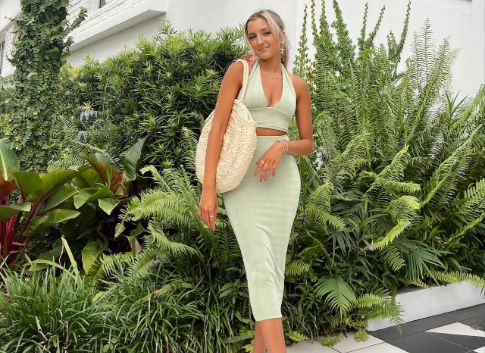 Top 1 Sourcing company in China
With 10 years of experience in china sourcing business
No Risk Free Sourcing No Hidden Fee
You can get Free detailed product quote before order
Trusted by over 2000 Customers
Leeline is your trusted sourcing agent partner in china
Wholesale Best Florida Clothing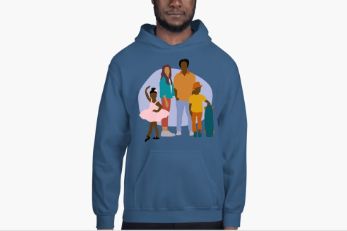 Wholesale Hoodies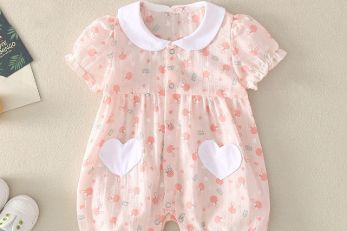 Wholesale Baby Clothes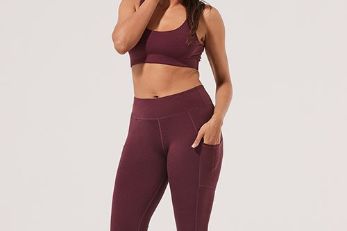 Wholesale Athletic Wear
---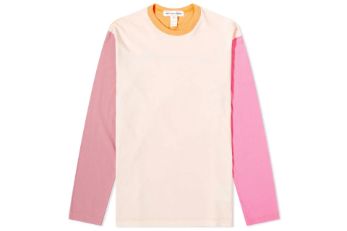 Wholesale Long Sleeve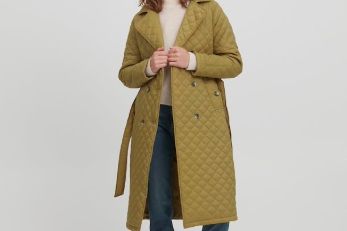 Wholesale Outerwear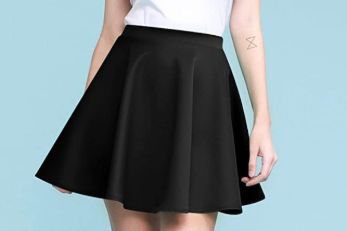 Wholesale Skirt
---
Our Florida Clothing Manufacturing Services Include: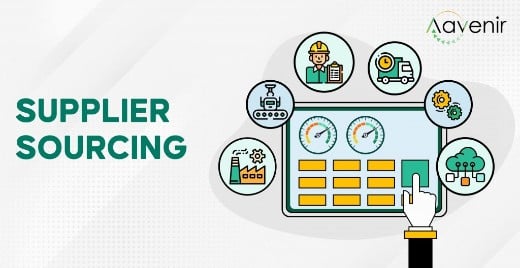 Sourcing Clothing Suppliers
Leelinesourcing helps you source the best clothing manufacturers in Florida without worrying about the product quality, price, material, and design. We do not enforce Minimum Order Quantity (MOQ). You will get real-time feedback on the production and shipment fulfillment process.
Clothing Quality Control
We carry out factory auditing to assert that the production process follows the best practice. You'll surely get premium and exceptional quality clothes from clothing manufacturers through Leelinesourcing.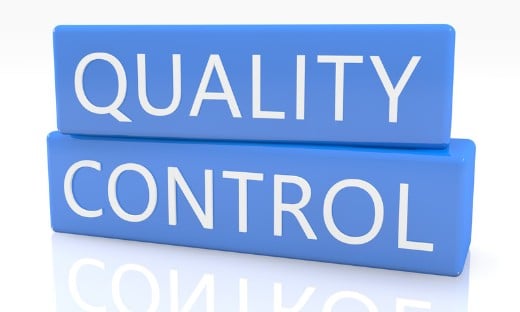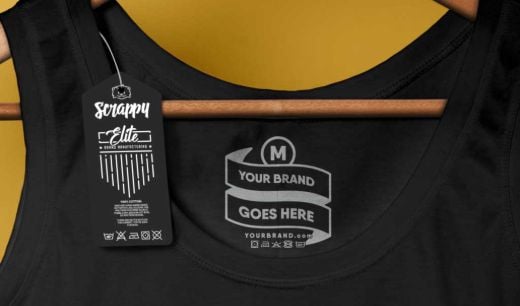 Private Label & White Label Clothing
As you plan to start your business, your brand becomes unique through a partnership with the best private label and white label clothing outfits in Florida. You don't need to import from abroad because the Leelinesourcing expert team connects you to the best one-stop-shop manufacturing partners for your private label and white label product lines.
Dropshipping and Fulfillment
The best form of advertising in dropshipping and fulfillment is a good reputation. Leelinesourcing has built a great reputation for itself over the years by creating and providing sourcing services to dropshipping businesses. You can be sure to get the best dropshipping and fulfillment services from Leelinesourcing.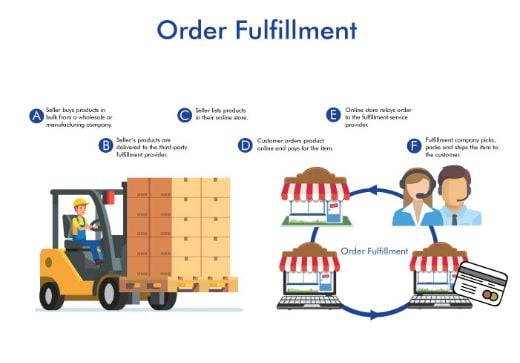 ---
Source Your Florida Clothing and Make Big Money
We offer the best wholesale price and high quality clothing to help you boost your business.
---
Top 7 Clothing Manufacturers In Florida
Florida is famous for casual wear. Are you planning to start a wholesale clothing store in Florida? Finding the right clothing manufacturers in Florida should be your greatest priority, as it is vital to establishing the success of your brand.
With over 10 years of experience as a product sourcing company, we find the best clothing manufacturers in Florida who create custom apparel, make screening printing, use unique textile products, and adopt exceptional quality control practices to make stylish garments.
Let's get started with our list of clothing manufacturers in South Florida or North Florida.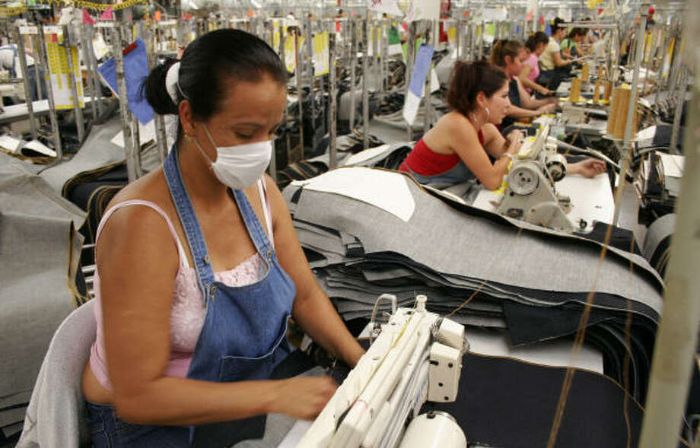 1. Suzi O Clothing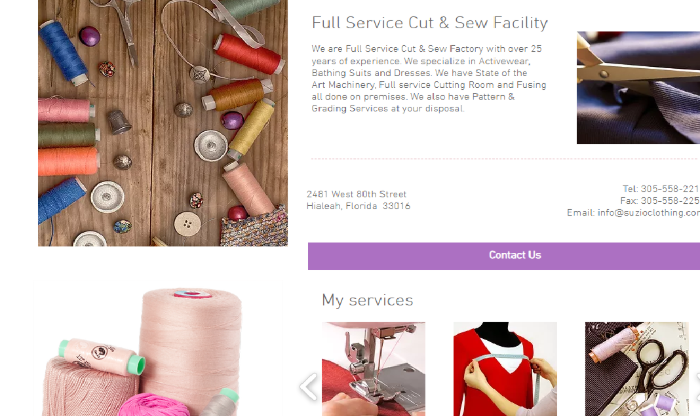 Suzi O Clothing is an apparel manufacturer in Florida making activewear, bathing suits, and dresses. The company has over 25 years of providing the sewing industry in Florida with excellent fabric and custom apparel. The factory boasts of its state-of-the-art machinery where full-service cutting, pattern making, fusing, and sewing are carried out with dexterity.
Suzi O Clothing has one of the strictest quality control practices in the apparel manufacturing business because none of their services is contracted out. Your apparel passes through a digitized and computerized manufacturing process for maximum results. Suzi O Clothing can be classified as one of the family apparel store services.
In Florida, I used this supplier for more than 4 years. The SPECIAL FEATURE is the lower cost that increases the profits. Their products are CONFLICT-FREE making it safe selling.
Primary Products:
Bathing suits
Dresses
Activewear
Phone:
Email Address:
Hours of Operation:
Monday – Friday 8 am – 5 pm
Location:
2481 West 80th Street Hialeah, Florida, 33016, USA.
2. Strata MFG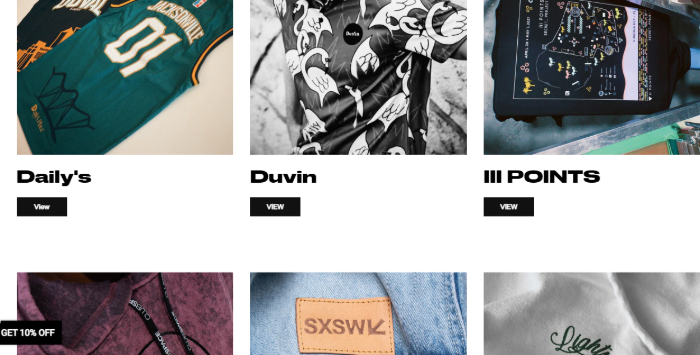 Strata MFG is one of the leading clothing manufacturing outfits in Florida, USA. This clothing manufacturer is a one-stop for every retailer, they help businesses like yours enhance your ideas and design, then manufacture the garment from scratch to help you achieve what you want exactly the way you want it.
Strata MFG's embroidery department uses computerized machines to create custom designs, logos, monograms, and letters that are durable depending on your fabrics. They use dye sublimation to produce artistic designs on t-shirts. Screen printing in Strata MFG makes your ideas real by using mesh stencils to push one color at a time onto your apparel before running through a large dryer to cure the inks. 
I love their CUSTOM products. When you get all the FEATURES, why wander around? Their products are eco-friendly with no TOXIC COMPOUNDS. Prices are lower too.
Strata MFG also acts as a distributor as they help in ensuring your shipping gets to your clientele.
Primary Products:
Jerseys
Jackets
Shorts
Pants
Phone:
Email Address:
Hours of Operation:
Monday – Friday 9 am – 6 pm
Location:
240 Talleyrand Ave, Jacksonville, FL 32202, USA.
3. MGI Graphics Inc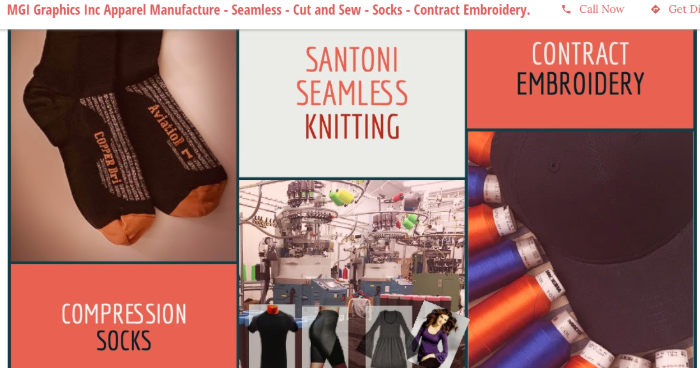 MGI Graphics Inc is a privately branded apparel manufacturer that, by appointment, provides you with 100% made in USA apparel. Established in the Tampa Bay area, Florida, MGI's unique manufacturing process helps produce and sew a ready-to-wear garment from one location.
This clothing manufacturer offers different kinds of design services ranging from Santoni seamless knitting, custom embroidery, athletic and compression socks, and cut and sew seamless adult and children clothing.
The MGI building houses different technical equipment where embroidery, screen printing, and sewing take place in the hands of skilled designers and sewing experts. MGI's unique textile products are attractive, creating and meeting the specific needs of businesses, groups, and individuals. Lastly, MGI Graphics provides product development and private label products.
Primary Products:
Sportswear
Underwear
Activewear
Socks
Phone:
Hours of Operation:
Monday – Friday 9 am – 5 pm
Location:
6709 114th Ave Unit 10, Largo FL 33773, USA.
4. Ogiis Apparel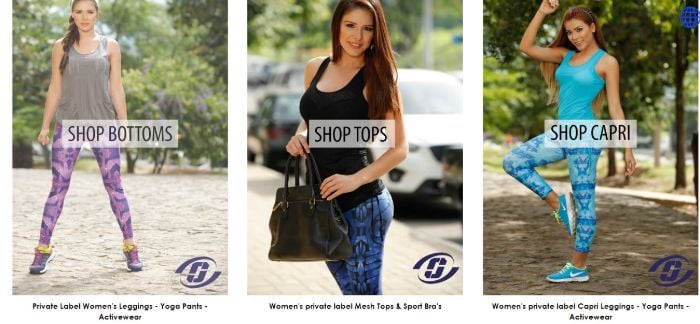 Ogiis Apparel is a private label swimwear/bikini manufacturing company in Florida. With experienced professional pattern makers and designers, Ogiis Apparel will bring your custom swimwear ideas to life. Ogiis specializes in women's sportswear, activewear, and everyday wear. Ogiis started as a direct result of the passion for providing Florida women with the highest quality products which aren't overpriced yet durable and comfortable. Ogiis is a stop shop for women's active and swimwear.
They produce and supply the best private label products at the most competitive prices for both wholesalers and retailers. Each of Ogiis sportswear and swimwear apparel is made of high-tech quality smart fabrics. 
Their QUALITY is premium. I have tested their products in the LABS. Results have been in their FAVOR. Even my customers appreciate their quality products.
Primary Products:
Private Label Women's Activewear Leggings
Capri Pants
Swimwear
Mesh Tank Tops
Yoga Pants
Sports Bras
Tights
Bikinis
Ladies Tops
Phone:
Email Address:
Hours of Operation:
Monday – Wednesday 10 am – 7 pm
Thursday – Friday 10 am – 6:30 pm
Saturday 10 am – 6 pm
Sunday Closed
Location:
10585 SouthWest 109th Court Suite 200 Miami, Fl 33176, USA.
5. Pima Company

Fiorella Emery founded The Pima Company in 2009 after many years of experience with top retail stores. Pima Company provides 100% Peruvian cotton clothes for babies and children.
With over 10 years of experience, they produce luxurious fabrics suitable for starting babies or children's clothes. Their private label productions are custom-made in partnership with their factories in Lima, Peru. The expert team of The Pima ensures your pattern making, grading, sampling, cutting, custom cut, and sewing are unbeatable in the market.
Also, this private-owned outfit provides both hand-made and industrial computerized machine-embroidery services, full private label products, custom hang-tags, and labels with your logo. They ship directly to your door in USA or anybody country, and all Peruvian Cotton is duty-free. On request, they quickly create prototypes before you place orders.
Primary Products:
Babies Apparel
Children Wear
Phone:
Email Address:
Hours of Operation:
Monday – Thursday 8 am – 3 pm
Friday 8 am – 4 pm
Location:
9471 Baymeadows Rd, Suite 107, Jacksonville, FL 32256, USA.
6. Dynasty Apparel Corporation

Dynasty Apparel Corporation is an apparel manufacturing powerhouse in Miami. Since 1980, Dynasty Apparel started serving the locals of South Florida and is today working with globally recognized brands in designing, manufacturing, and distributing quality apparel. This clothing manufacturer specializes in screen-print t-shirts, ready-to-wear clothes, and all forms of men's and youth styles. Dynasty Apparel serves as a supplier of licensed branded, private label, event, and corporate apparel to retailers. 
They have served me with Printed T-Shirts. I make them order when I get designs from my customers. After printing, they ship products to my customers. That is SMOOTH.
With over 40 years of experience in manufacturing clothes, Dynasty Apparel prides itself on a team of competent graphic designers and merchandisers renowned for their innovative and trend-relevant designs and styles. As distributors, they help market faster what they have produced.
Primary Products:
T-shirts
Fleece
Fashion Knits
Track Jackets
Jerseys
Polos
Shorts
Phone:
Email Address:
Hours of Operation:
Monday – Friday 8:30 am – 5 pm
Location:
13000 NW 42nd Ave Opa-Locka, FL 33054, USA.
7. Purabell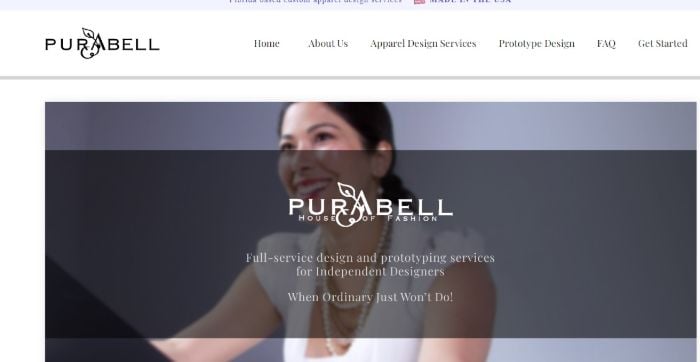 Founded by fashion industry veteran Maria Aguilar, Purabell is now one of the top-rated apparel manufacturers in Florida. Purabell's true dedication to its work makes its designs feature in Fashion Week events all over Florida and in numerous magazines.
Purabell is not a cut and sew factory but can quickly create prototypes for custom-made apparel and other unique textile products. With over 29 years of experience in the garment and fashion industry, Purabell works with independent designers and private labels to provide them with the following unique product design services. Their services include fittings, pattern grading, pattern markings, fabric sourcing, and digital pattern making. The custom apparel and its designs are 100% in-house-made. With their attention to detail and creativity, they make your design idea a reality without outsourcing outside the USA.
Phone:
Email Address:
Hours of Operation:
Monday – Friday 9 am – 5 pm
Location:
5002 Lena Rd, Bradenton, FL 34211, USA.
How do you start a small clothing brand in Florida?
Florida is one of the most populous states in the USA, making the state an ideal location for a small clothing brand. You should consider a few things before starting a small clothing brand in Florida.
Identify a need in the Florida market that will serve as your niche.  I first confirm what the customers prefer to have in the MARKET and products. Once I get that, research is my next STEP. Sufficing needs of customers is the BEST BUSINESS STRATEGY.
Write and design a business plan.
Identify your target audience. In doing this, consider your target audience location and demographics.
Choose a brand name and logo and register your clothing business. Ensure to get the necessary business licenses and permit.
Start designing and sourcing for manufacturers.
Start your marketing process and decide where to sell.
Set realistic sales and distribution goals.
Figure out how to manage your finances.
Employ or attach yourself to an expert.
FAQs about Clothing Manufacturers in Florida
Why do some brands fail? 
There are many reasons why brands fail. Firstly, most clothing brands fail because they try to do everything themselves. They are in charge of procurement, manufacturing, packaging, distribution, financial management, and other processes. They quickly burn out. Secondly, people jump into businesses without a robust supply chain that will last long. Lastly, people dive into business with shallow knowledge and understanding of the industry. 
Is there an app to design clothes?
Yes, there is an app to design clothes. Some apps make life easy for designers. Some apps are free, while others are paid or subscribed to. The top ten designer's apps are Vogue Runway, WGSN,  Repsketch, Techpacker, Art authority, Adobe illustrator, Shopify, Maker's row, Garmentory, and Brandboom. These apps quickly help bring your ideas to reality. In addition, they help enhance your creativity.
How long does it take to make a clothing line?
Determining the duration of making a clothing line can be tricky but can take 2 to 5 years, depending on the number of hours you dedicate to your business.   
What are the risks in the clothing business?
The most significant risk in the clothing business is trend analysis management because the fashion industry thrives on trends. 
What's Next
No matter how excited you are about joining the competitive fashion industry, remember that selecting the proper clothing manufacturer in Florida is vital for the growth and success of your fashion business adventure. It is necessary to consider the customer support of every manufacturer before transacting with them.
If you don't know how best to start your clothing business, feel free to reach out to us!
Do you want a successful import business?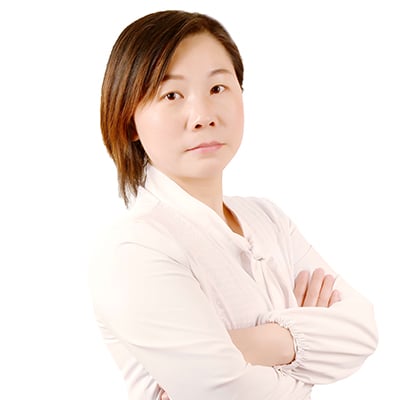 Hey, I'm Sharline, co-founder of LeelineSourcing. We've helped 2000+ customers import from China.
Do you want a better price on product or shipping?
We are sorry that this post was not useful for you!
Let us improve this post!
Tell us how we can improve this post?