Italy Clothing Manufacturers
Leelinesourcing has networked with clothing manufacturers in Italy and China. We help you find the right clothing manufacturers, negotiate prices, inspect, compile, and ship products. You can save time and money by hiring us from the get-go!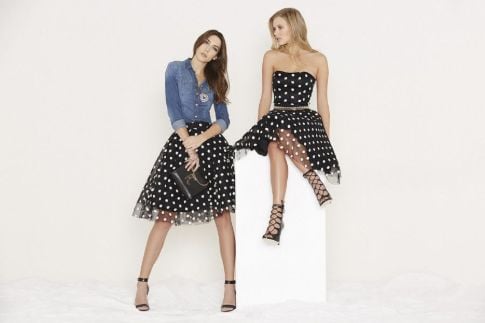 No Risk Free Sourcing No Hidden Fee
You can get Free detailed product quote before order
Wholesale Best Italy Clothing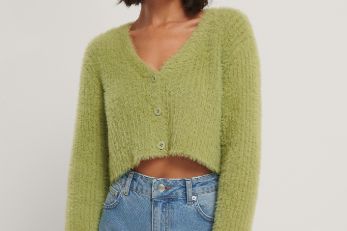 Wholesale Cardigans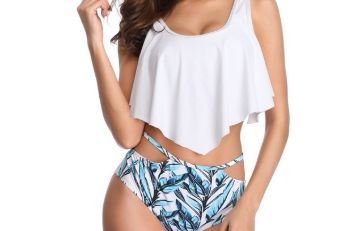 Wholesale Bathing Suits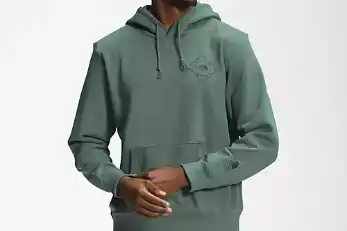 Wholesale Hoodies
---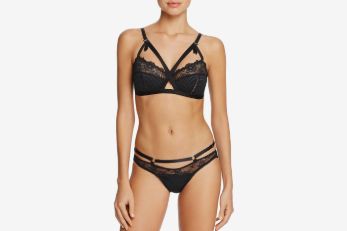 Wholesale Lingerie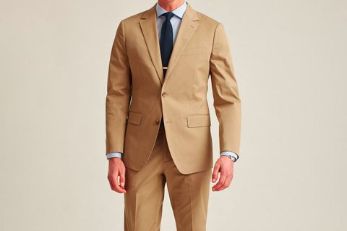 Wholesale Suits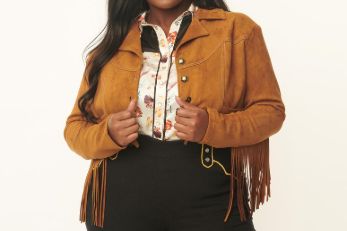 Wholesale Outerwear
---
Our Italy Clothing Manufacturing Services Include: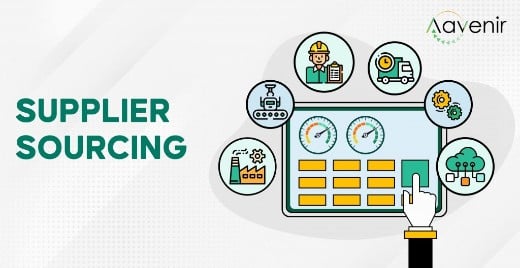 Sourcing Clothing Suppliers
We can find clothing factories for you, get competitive prices, and control the clothes production on-site to ensure the products meet your specifications. Even we help deliver products straight from the clothing manufacturer's warehouse to yours.
Clothing Quality Control
Leelinesourcing has quality control (QC) services to help you maintain your brand's image. Our certified inspectors ensure that only high-quality clothes deliver to your customers. This minimizes disruptions and protects against any negative impact on your business reputation.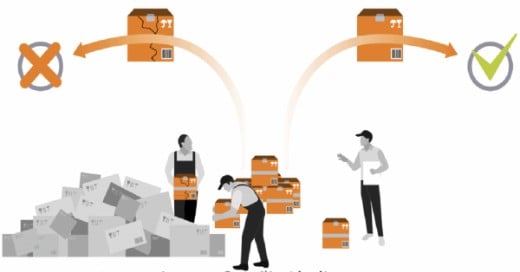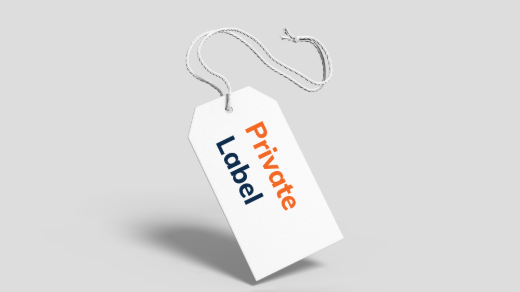 Private Label & White Label Clothing
You can create a new brand for yourself with Leeline and customize a clothing line labeled as per your requirement- all at an affordable price! In addition, there will also be sold using your own marketing campaigns that promote the success of your own brand amongst consumers.
Dropshipping and Fulfillment
Managing inventory and fulfillment for your online store is difficult, time-consuming, and expensive. You have to consider many things, from storage space, shipping costs, and the quality of your products. After passing our quality inspection, we will store your clothes inventory in our warehouse, package your products with care as orders come in, and quickly ship them to your customers.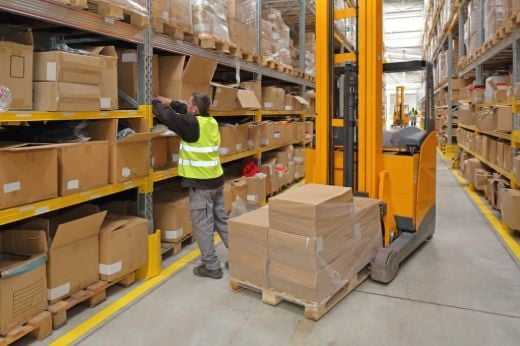 ---
Source Your Italy Clothing and Make Big Money
We offer the best wholesale price and high quality clothing to help you boost your business.
---
Top 10 Clothing Manufacturers In Italy
There are many clothing manufacturers in Italy, but not all are created well. Italy has a long history of producing high-quality textiles, and most of its clothing manufacturers in Italy use modern machinery.
Many garment manufacturers in Italy can help you start your clothing brand or get your designs off the ground quickly. Leeline Sourcing has reviewed 10 of the most notable clothing manufacturers in Italy. You can use this list to check their clothing manufacturing capabilities.
If you want to partner with an Italian clothing manufacturer or plan to start your clothing business, this post will help you get started right away!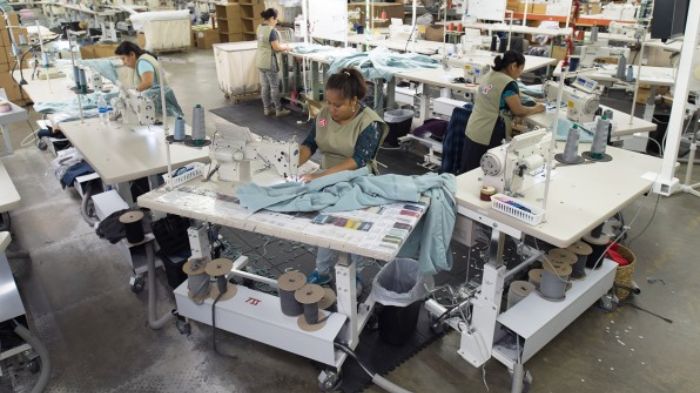 1. Mode Srl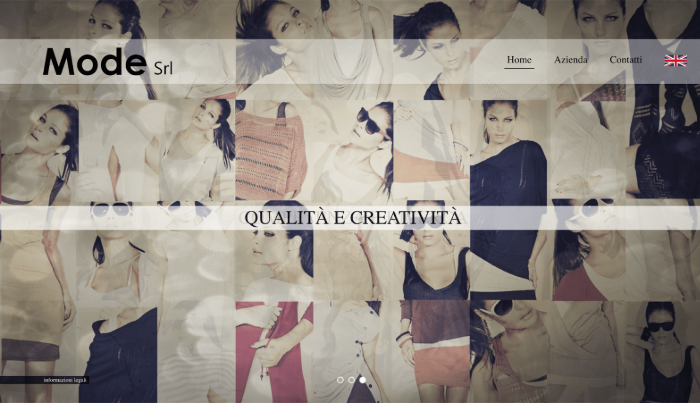 MAGLIFICIO, established in 1990, has its operational headquarters in Carpi and a commercial office in Prato. Their structure comprises people with twenty years of experience in the production of knitwear.
The production cycle is entirely made in Italy. It is followed with competence and attention to achieve the best for their customers, who have been entrusting them with their projects for years or drawing on their numerous proposals, continuously developed in the name of research and innovation.
Primary Products:
Dresses
Long-sleeves
T-shirts
Jackets
Pants
Phone:
Email Address:
Location:
Via Minghetti, 23-41012 Carpi, Italia
2. Venice Textile Manufacturers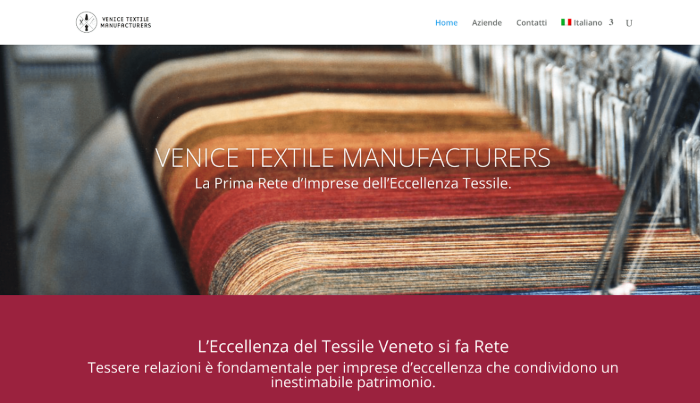 Venice Textile Manufacturer consists of several companies. They have years of experience and an eye for detail. Their result can't be matched by any other company on this side of town or anywhere else! One of their competitive advantages is having the full range of luxury yarns, such as lycra yarns, etc.
The group are Lanificio Paoletti, Maglificio Giordano, Manifatture Tessili Vittorio Veneto MTVV, Serica 1870, Tessitura Serica Bevilacqua and Ongetta. Lanificio Paoletti factory, established in 1795, is a center for research based on the tradition and culture of wool built through centuries of experience in manufacturing.
Maglificio Giordano's has been a highly specialized, complete production cycle knitwear factory since 1945, supplying raw materials to deliver finished garments. Manifatture Tessili Vittorio Veneto has created exclusively Italian textiles with a profound awareness of today's market. They know how to do materials research in textile industry.
Series 1870 is one of the few companies in the manufacturing sector that can boast of a vertical structure consisting of two companies, one that produces and the other that finishes. Odetta is a historical brand specialized in silk yarn twisting.
Primary Products:
Polo shirts
T-shirts
Shirts (single cuffs/double cuffs)
Pants
Phone:
Email Address:
Location:
Via Roma, 73, 31012 Cappella Maggiore (TV)
3. Hismos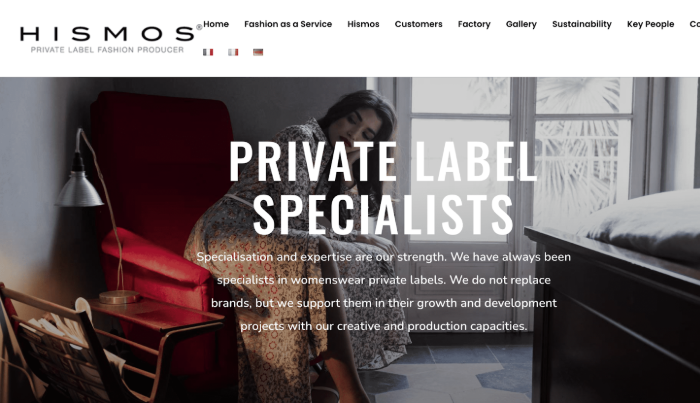 Hismos uses artificial intelligence (AI) and machine learning systems to provide the starting points for clothing lines combining technology and human creativity. The new factory is guided by the concepts of sustainability and innovative Industry 4.0.
The in-house style center staffed by excellent team is dedicated to developing new collections and researching new materials. They do not replace brands but support them in their growth and development projects with their creative and production capacities. They strongly believe that human intuition and creativity combined with technology can be a successful tool.
Primary Products:
Dresses
Shirts
Blazers
Legging
Pants
Jackets
Phone:
Email Address:
Hours of Operation:
Mon-Fri 9:00 AM–6:30 PM
Sat-Sun Closed
Location:
Via Funari, snc, 80044 Ottaviano NA, Italy
4. Spendolini Maglieria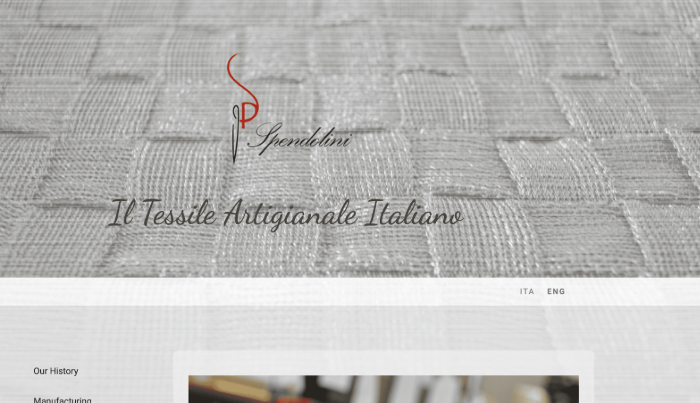 The story of the knitwear factory began in the 1960s when its foundress Linda left her former job as a hotel maid to start manufacturing knitwear. The company reached its peak during the 80s and 90s regarding the number of employees and production units.
Their secret is true craftsmanship; skilled artisans make their products. Production is overseen by the owners who participate in every stage of the manufacturing chain. The individual garment pieces are assembled in every phase of the production chain by a specialized worker.
The QC of every knitted fabric lays the foundation for an artisan product that distinguishes itself from those made in mass production. Their philosophy is to charge a fair price for goods produced under appropriate working conditions and reveal their superior quality in the final product.
Primary Products:
Dresses
Pants
Shirts
T-shirts
Phone:
Email Address:
Location:
Via Don Antonio Buratelli, 22, 61032 Cuccurano PU, Italy
5. Dress & Company s.r.l.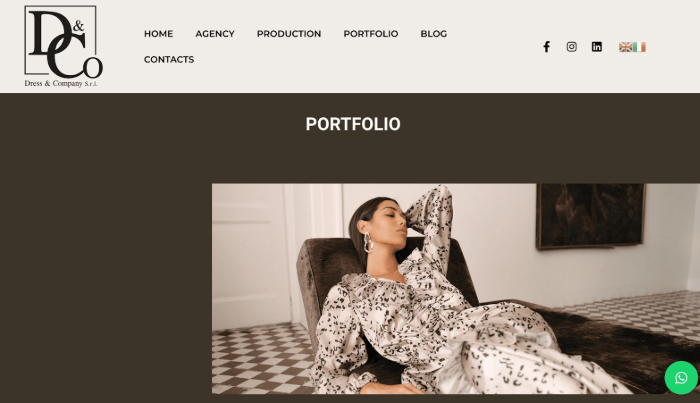 The Caldarelli family has always stood out for its determination and managerial ability. The eldest son Giuseppe and his wife Rosa enthusiastically continue the work begun by grandfather Fedele. For over 70 years, their industrial activity has been focused on quality and very high levels of production efficiency.
They are always ready to embrace trends and new challenges, bringing maximum satisfaction to their customers all over the world! Their production departments are equipped with state-of-the-art machinery of the latest generation. The prototyping of a collection respects the tastes of our customers in every detail.
Primary Products:
T-Shirts
Shorts
Dresses
Blazers
Pants
Phone:
Email Address:
Hours of Operation:
Mon-Fri 9:00AM–1:00PM, 3:00–7:00PM
Sat-Sun Closed
Location:
Via Saverio Baldacchini, 6, 80044 Ottaviano NA, Italy
6. MGM – Ingrosso Maglieria Abbigliamento Donna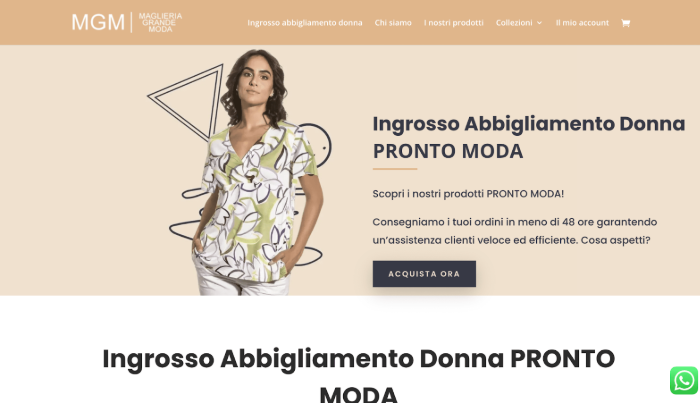 Women's Clothing in San Giuseppe Vesuviano active with 30 years of experience. The experience gained in this market has taught them to select only what customers want and need for their customers to make their business more profitable.
They want to keep in close contact with their customers. For this reason, they invite you to have a coffee in their ready-to-wear shop if you are reading their presentation. In their shop, you will always feel welcomed and treated with care. If you are a women's clothing retailer, you are welcome.
Primary Products:
T-shirts
Cardigans
Pants
Long Sleeves
Dresses
Phone:
Email Address:
Hours of Operation:
Mon-Fri 8:30AM–1:00PM, 3:00–8:00PM
Sat 3:30–7:30 PM
Sun 8:00AM–1:00PM
Location:
Via Provinciale Passanti, 446, 80047 San Giuseppe NA, Italy
7. H2O Italia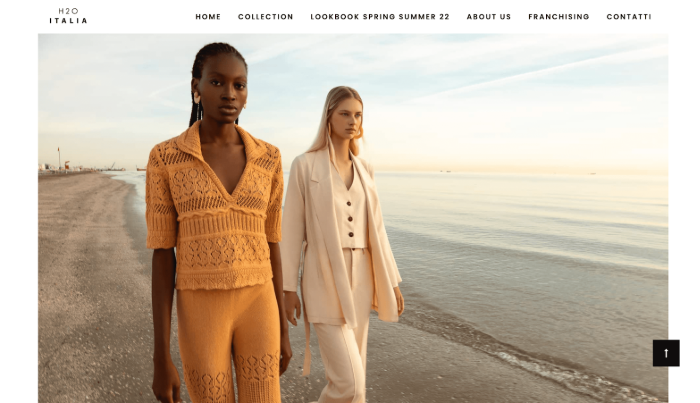 The Battaglia Fashion group has been present on the market for over 10 years with the H2O Italia brand and has acquired over time consents that to date place it in more than 500 stores on the Italian market.
After undertaking the development of retail stores, it has set its sights on new expansion and growth objectives, proposing today an affiliation project aimed at entrepreneurs interested in joining the company network.
Each store is recognizable and personalized, following the same distinctive conceptual input of the brand that strongly believes in its own identity without ever losing sight of the transformations of the moment.
Primary Products:
Pants
Jackets
Sweater
Blazer
Short
Dresses
Phone:
Email Address:
Hours of Operation:
Mon-Fri 8:30AM–1:00PM, 2:30–6:30PM
Sat-Sun Closed
Location:
Via Lavinaio 1º Tratto, 17, 80044 Ottaviano NA, Italy
8. Denima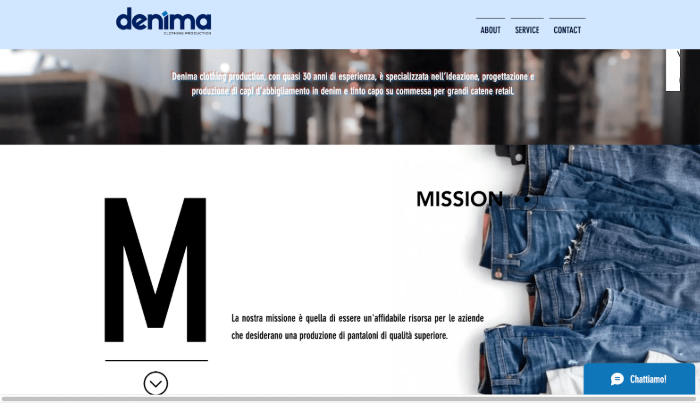 Denima is a flexible and integrated organization with a network of qualified external laboratories and high technological standards. The production capacity of Denima, when fully operational, is 500 items per day, which can be increased without losing the required level of quality.
The creation of prototypes and samples, even in small quantities, is a service they offer to companies interested in possible future fashion brand collaborations. They work denim, cotton in general, elastic and bi-elastic fabric, linen, and wool to produce trousers for men, women, and children. You can check other denim manufacturers in Italy such as blue line group.
Primary Products:
Phone:
Email Address:
Hours of Operation:
Mon-Fri 9:30 AM–7:30 PM
Sat 9:30 AM–1:30 PM
Sun Closed
Location:
Via Sarno, 158, 80044 Ottaviano NA, Italy
9. Desimoda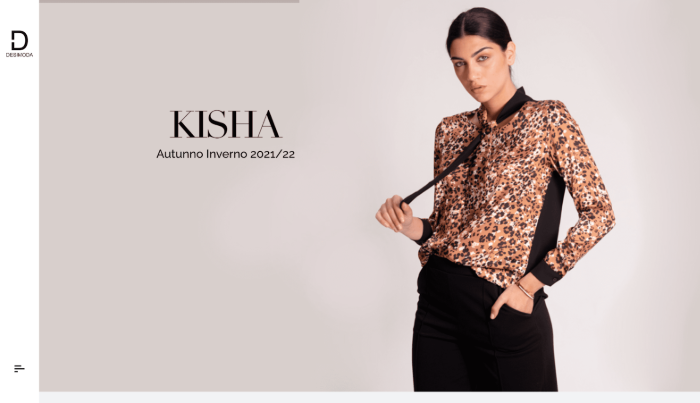 Desimoda is one of the most exciting companies at a national level with Italian production. Their production is growing exponentially, outlet markets are expanding, and the requests for the product by consumers, retailers, and shopkeepers are not stopped despite competition from large foreign groups.
To date, passing through multiple stylistic elaborations, renovations, and repositioning of the product, they can undoubtedly claim to be a "total look" company.
They have three well-known brands: Kisha, Coveri Collection, and Vicomoro. It started in 2007 with the Kisha brand.
Primary Products:
Dresses
Coats
Jackets
Long Sleeves
Leggings
Pants
Phone:
Email Address:
Hours of Operation:
Mon-Fri 8:30 AM–1 PM, 2–7 PM
Sat 8:30 AM–1:30 PM, 2–7 PM
Sun Closed
Location:
Via Tirone, 42, 80036 Palma Campania NA, Italy
10. Stigmati E' Ltd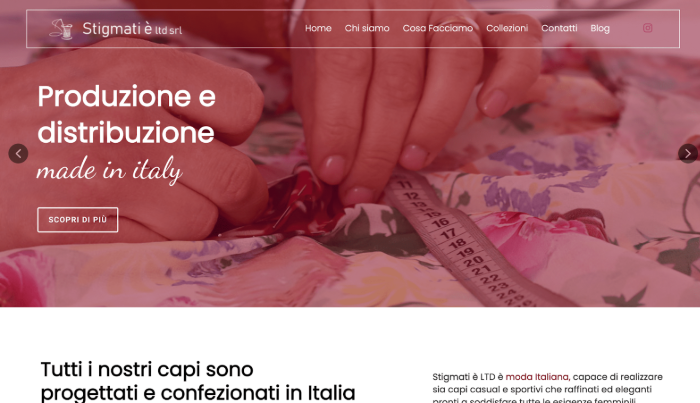 Stigmati è LTD was established in 1993 from the idea of a young entrepreneur and designer, Angelo Nunziata. The company was initially family-run, and the owner used the collaboration of his mother and other family members.
The fashion collection produced by the company is made to measure for the customer, customized, and adapted. Each new collection is released only after carefully studying the model, the fabrics, the colors, and the washing methods to meet the needs of all customers.
Stgmati production services is a clothing manufacturer for any custom designs. They are one of the brand's manufacturers made in Italy. Always use high-end woven shirts and sometimes use leather knitted yarns.
Primary Products:
Dresses
Skirts
Shirts
Trousers
Jackets
Phone:
Email Address:
Hours of Operation:
Mon-Fri 9:00AM–1PM, 3-8PM
Sat 9:00 AM–1 PM
Sun Closed
Location:
Zona PIP Loc. Gorga Lotto n°10 80036, Via Gorga, Palma Campania NA, Italy
How do you start your own clothing line in Italy?
Italy is renowned for its fashion industry, and starting a clothing line in the country can be a great way to tap into this lucrative market.
But you need to decide what market segment you're going to target. Are you going to sell women's, men's, or children's clothing? Once you've decided on your target market, you'll need to find a good location for your store. Ideally, choosing a place close to your target market would be best.
However, there are other steps you'll need to take before getting started:
You need to secure production facilities and establish manufacturing processes.
Build up a team of experienced designers, patternmakers, and seamstresses.
Create a strong brand identity.
You need to have a good marketing strategy.
These essential elements will help you launch your clothing line successfully in Italy: production facilities, manufacturing processes, brand identity, and marketing strategy.
If you can put together a strong lineup of stylish and well-made garments, you're well on launching a successful clothing line in a country like Italy.
Remember, recognizable and unique brand identity will help your business stand out against competitors in the fashion industry and appeal to Italian consumers.
FAQs about Clothing Manufacturers in Italy
What clothing brand is made in Italy?
Some famous Italian clothing brands including Dolce & Gabbana, Armani, and Prada are made in Italy.
What kind of business can you start with little money?
One possibility is to start a clothing business. You can either sell your own designs or act as a reseller for other brands. Choosing a niche market and building a loyal customer base is essential for small businesses in fashion industry.
Another option is to start an online store. Several platforms allow you to set up an online store with minimal investment. 
How do clothing brands become successful?
You need to have a designer with a clear vision for the brand. This designer needs to be able to translate your vision into clothing that is both fashionable and well-made.
In addition, the brand needs to be well-marketed, with a strong focus on traditional and digital marketing channels. So, the brand has a strong identity that stands out from the competition. 
What's Next
When running a clothing business, choosing a niche market is essential and focusing on building a loyal customer base. Build a strong private label as your brand identity. Make sure it is easily recognizable and associated with your clothing products.
Do you want your clothing to reflect your unique style? Contact us, Leeline Sourcing can help you make that happen.
Do you want a successful import business?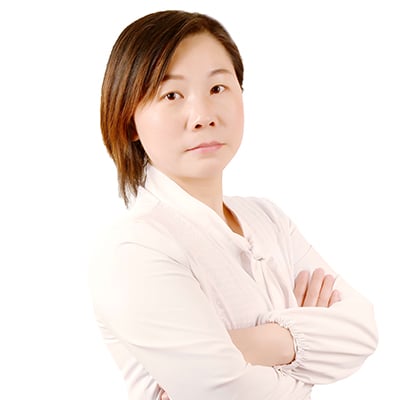 Hey, I'm Sharline, co-founder of LeelineSourcing. We've helped 2000+ customers import from China.
Do you want a better price on product or shipping?
We are sorry that this post was not useful for you!
Let us improve this post!
Tell us how we can improve this post?