Montreal Clothing Manufacturers
Leelinesourcing can source 100% original apparel from trusted suppliers at reasonable prices. Save up to 40% of retail costs and get high-quality products from top Chinese suppliers through Leelinesourcing. We'll also assist you in avoiding frequent blunders while purchasing clothing in Montreal.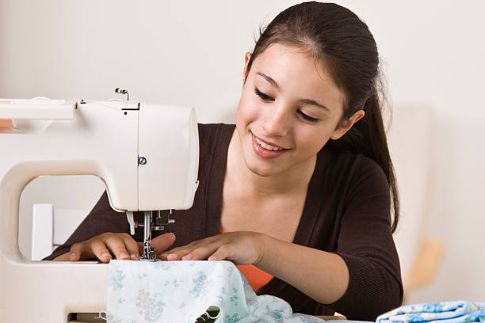 No Risk Free Sourcing No Hidden Fee
You can get Free detailed product quote before order
Wholesale Best Montreal Clothing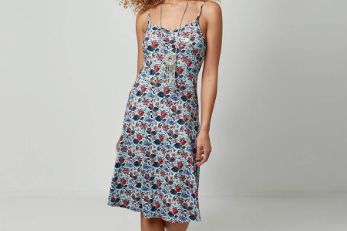 Wholesale Dresses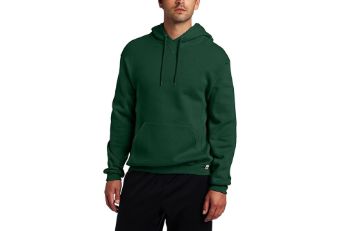 Wholesale Hoodies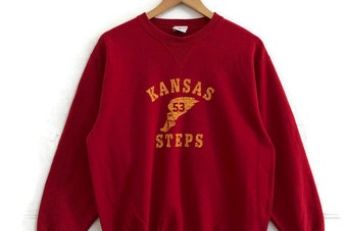 Wholesale Sweatshirts
---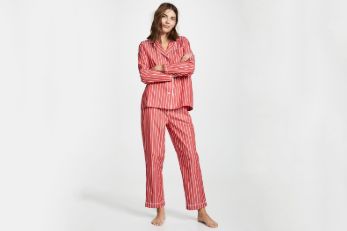 Wholesale Pajamas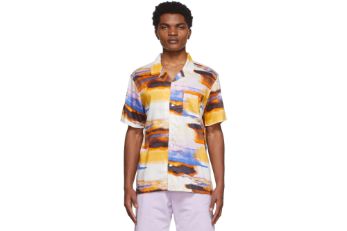 Wholesale Shirts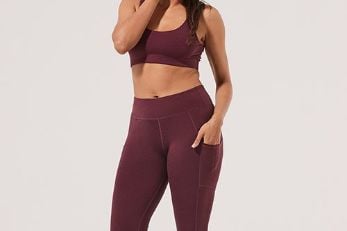 Wholesale Athletic Wear
---
Our Montreal Clothing Manufacturing Services Include: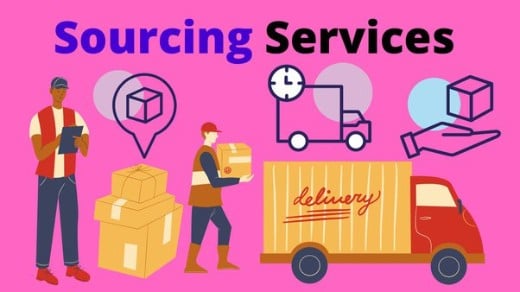 Sourcing Clothing Suppliers
We can directly get your supplies from the factory and will make apparel sourcing faster, safer, and less costly. We will help you source high-quality clothing manufacturers and suppliers without hassle or delay. From fabric to accessories suppliers, we got it all for you.
Clothing Quality Control
We run quality checks and recheck each piece to ensure top-quality products are delivered to our customers. Also, all tags are removed from the factory, goods are repackaged in attractive packaging, and any quality issues are resolved before shipment.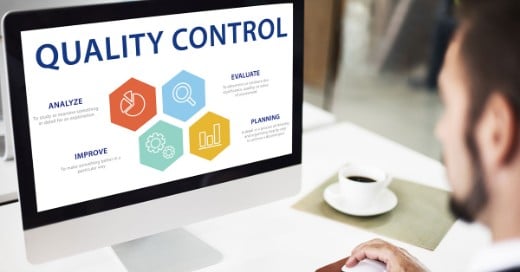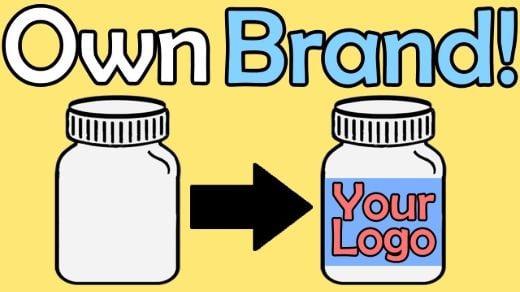 Private Label & White Label Clothing
We provide private and white label apparel from the best private label providers that can boost your brand's worth. For your private label and white label apparel product needs, the Leelinesourcing professional team can find the ideal production partners.
Dropshipping and Fulfillment
Our quick and fast services will help you take your dropshipping and fulfillment business to new heights. We simplify order fulfillment by taking care of sourcing, packaging, or delivery so you can focus on your business.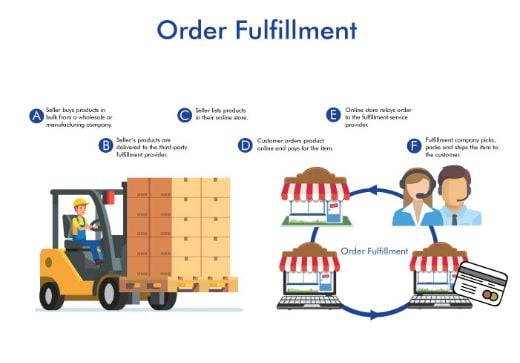 ---
Source Your Montreal Clothing and Make Big Money
We offer the best wholesale price and high quality clothing to help you boost your business.
---
Top 7 Clothing Manufacturers In Montreal
Montreal has not only been a fashion city for Canada but the world for about more than a century. The clothing industry in Montreal was flourishing before sewing machines were invented. Apparel shops in Montreal have been a source of attraction for a long time. The clothing industry produced not only clothes but also famous designers.
Montreal is the best location if you are looking to establish a clothing store and want to outsource the product. You can get high-standard products at a low price. We have picked some top clothing manufacturers in Montreal based on our purchasing experience, as per their experience, production capability, and range of products. Each manufacturer is specialized in its niche, and its quality is unparalleled.
Read on, you will see further what services manufacturers can provide and how they can help run your business efficiently.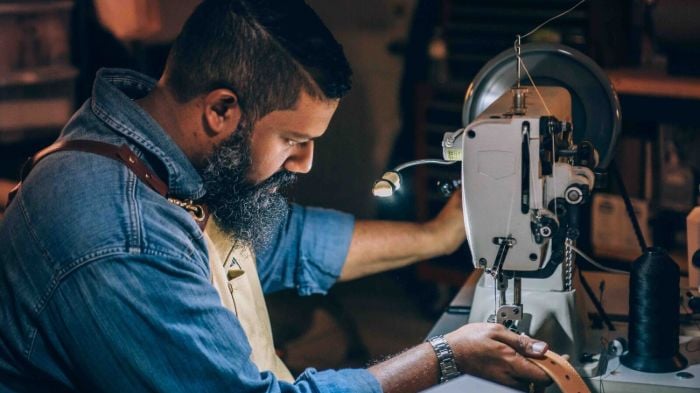 1. Peerless Clothing Store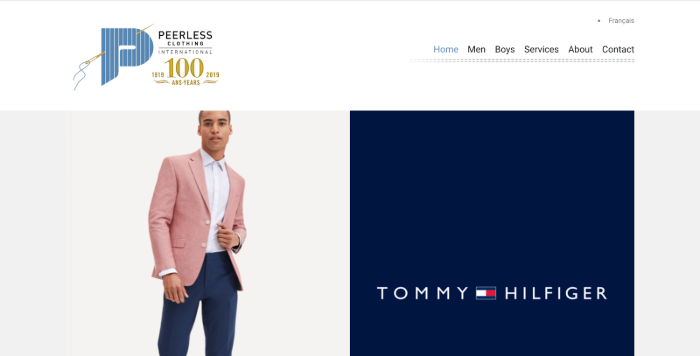 Peerless clothing is the leading manufacturer of Men's and Boy's tailored products founded in North America. This company was first established in 1919, and since then, it has been ruling the market. It has expertise in producing under the label of many world-famous brands and designers.
Chairman and C.E.O. Alvin Segal joined the company in 1951. He began his career at the factory and soon rose through the ranks to become one of the most technically skilled professionals in producing high-quality men's fitted garments.
Peerless got its big break thanks to Alvin Segal's introduction of the engineered suit to North America. The Free Trade Agreement opened access to the U.S. market on January 1, 1989. Ronny Wurtzburger was appointed as President of Peerless Clothing U.S.A. by Alvin Segal, who saw this as a chance to take the U.S. market by storm. French brand like GUCCI and American companies like ZARA and CK manufacture their clothes through peerless clothing stores.
Primary Products:
Men's and Boys' Tailored Suits
Suit Separates
Sport Coats
Tuxedos
Trousers
Phone:
Email Address:
Location:
8888 Pie-IX Blvd. Montreal, Quebec H1Z 4J5
2. Nil Apparel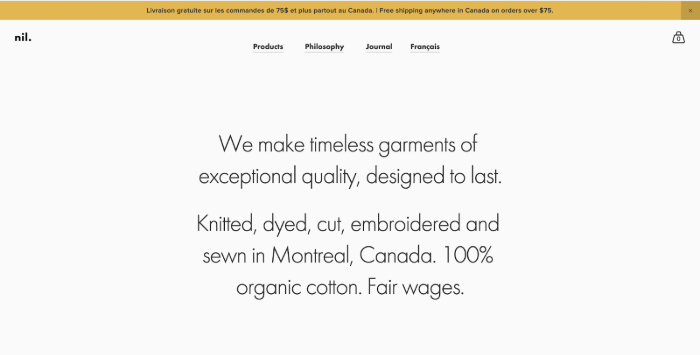 This Montreal-based company is new in the business. But in a short time, it has gained fame for its environmental-friendly production of clothes and accessories. Nil Apparel produces clothes made from original 100% organic Indian Cotton.
This company is against the textile waste we produce each year. Thus, started using compostable fabric made up of cotton. If you also have the same viewpoint, you can contact the company and start doing business with them.
They offer high-quality clothes and accessories ethically produced in Montreal using GOTS-certified organic cotton. Their goal is to assist you in positioning your company as a change agent and engage your staff with sweaters and accessories that reflect your beliefs and future vision.
Primary Products:
Sweaters
Sweatshirt
Shirt
Hats
Socks
Phone:
Email Address:
Location:
300 Rue Sauvé O, Montréal, QC H3L 1Z4, Canada
3. Empire Clothing Manufacturing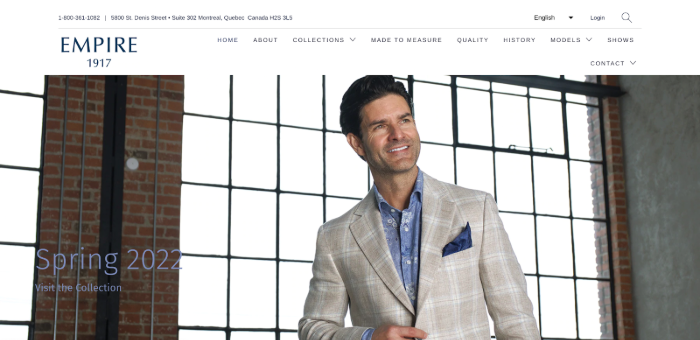 Empire Clothing Manufacturing is another century-old firm in Montreal. The company claims to produce clothes using the best fabrics from European mills. The company evolved, seeing the change in trends over 100 years. And claimed its flexibility in production for different markets as its strength.
This family-owned clothing manufacturer in Montreal, Canada, designs and manufactures its products in-house. Because of their proximity to their manufacturing facility, they can deliver excellent service to our customers. It also allows them to be more flexible in their manufacturing and respond to varied tastes in different markets.
As a result, they can provide a wide range of items. Fabrics from the top mills in Italy, Scotland, England, and Ireland are used in our clothing. These materials were chosen carefully to create a product that makes their customers stand out.
Primary Products:
Phone:
Location:
5800 R. Saint-Denis #302, Montréal, QC H2S 3L5, Canada
4. International Fashion Collections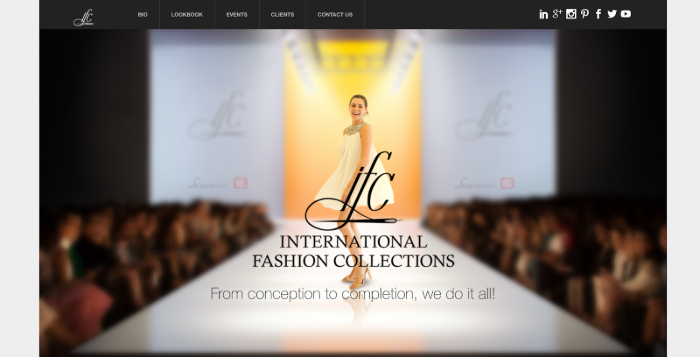 This company accompanies you through the whole process of outsourcing. It produces clothes for established brands, retailers, designers, and startups.
Along with production, this company also helps you through the whole process of shipment. It promotes the upcoming trends and claims to provide clothes based on future trends.
They provide you with direct access to hundreds of fabrics (both solid and printed), and their exclusive assortment of styles is available to you at no additional charge. Thousands of materials, prints, and styles are available in their store, which you can personalize to meet your exact requirements.
Primary Products:
Dresses
Pants
Tops
Blouses
Suits
Phone:
Location:
4810 Rue Jean-Talon O #215, Montreal, Quebec H4P 2N5, Canada
5. Bakano MTL
It is a newly established Montreal-based company that aims to support fashion startups worldwide. You can contact this company if you are also looking for a modern fashion-based startup. This passionately created and established clothing producer can help you through production and designing.
This company, like many others in the fashion industry, began with a dream of creating their own clothing line, but along the way, they ran into a number of issues with the manufacturing of their collections, and we realized that there were many other emerging companies facing the same issues, so in 2018, they founded BAKANO MTL, a Montreal-based company that aims to support and promote fashion brands by covering the entire supply chain.
This is a business that is increasingly focusing on developing sustainable processes and operates in an ethical and fair manner. They are creators between worlds in BAKANO MTL. They collaborate to design, create, and distribute clothes all around the world, bringing together their team and expertise. This company in Montreal is an inspiration to many.
Primary Products:
Work Uniforms
Sportswear
Fashionable Outfits
Jackets
Phone:
Email Address:
Location:
30 Blvd Saint-Joseph Est, Montreal, QC, Canada
6. Zouzou Groupe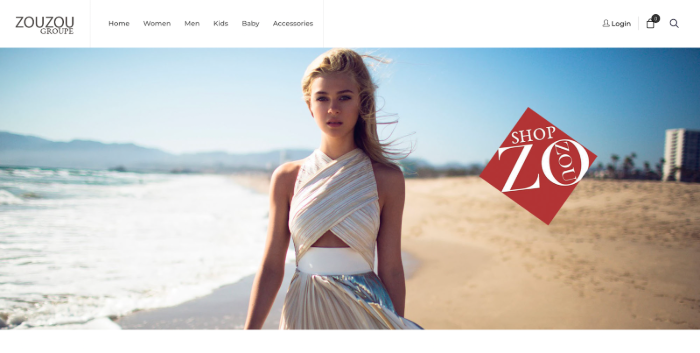 The company likes to introduce itself as a sewing factory. They do everything from fabric to finished cloth. The company takes pride in its skilled labor. They are bound to provide a range of products for every age and gender locally and globally.
They do everything from cutting, stitching, needlework, sewing on buttons, and trimming garments. Their foundation is their workforce, which has its own stories of passion for what they do. Their enthusiasm derives from their dreams and goals for a brighter future.
Highly competent professionals assemble the cut parts and turn them into various forms of clothing. Sewing teams can have up to 20 members, each with a specific function to fulfill, such as sewing the sleeves or attaching the label. They monitor all aspects of the manufacturing processes, and each garment goes through a quality control inspection by one of their in-house examiners. Zulfe Dinger, a Canadian designer, creates their brands in a world of excellence and trust.
Primary Products:
They create clothes for women, men, kids, and babies per demand.
Phone:
Location:
9600 St Laurent Blvd Local 509, Montreal, Quebec H2N 1R1, Canada
7. Paper Moon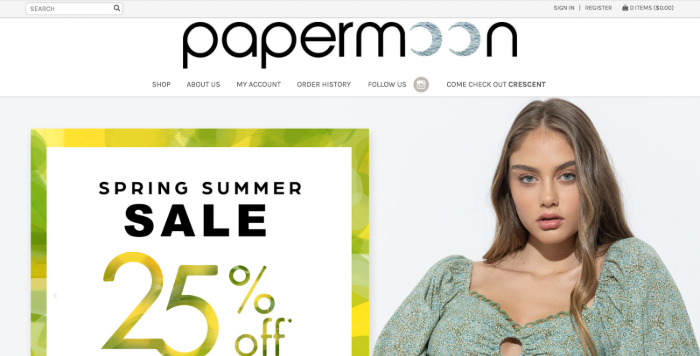 This company promotes the idea of women's empowerment. It produces clothes exclusively for women. This company has been in the market since 1993. It provides facilities for designing, developing, and distributing the final product.
The core philosophy of this company is women's empowerment and eco-friendly. Thus, all the top positions of this company are secured by women. Papermoon, Merit International Trading Inc S newest fashion collection, is described in only a few words. Papermoon was created in 2012 and offered some of its most creative and beautiful women's clothes at excellent pricing.
Their style is for young girls and young ladies who love to represent themselves through their clothing and are youthful, impulsive, colorful, and fashionable. We all deserve to look good, and they believe that our garments will assist in bringing out the boldness and beauty that each girl and woman possesses. Their creations for girls and women are astonishing. Their commitment to providing high-quality products is what they swear by.
Primary Products:
Women Casual Dress
Women Outerwear
Phone:
Email Address:
Location:
9250 Parc Ave Suite #410, Montreal, Quebec, H2N 1Z2
How do you grow your fashion business in Montreal?
Montréal has the largest garment manufacturing facilities in North America. It is known as Canada's fashion capital, with 70 percent of the industry's enterprises. Therefore to build a foundation from scratch, you need to follow the following:
Get informed about the latest industry standards
We live in an age of accessibility, where anyone can learn how to rebuild an engine or tailor a t-shirt by viewing a YouTube video. Although it is possible to work in the fashion industry without attending school, formal education, whether in a classroom or online, has its benefits, including learning the latest industry standards, gaining access to resources and equipment, making contacts, and receiving feedback.
Get to know trends in your targeted market
When you are aware of the latest industry standards and protocols, you need to think thoroughly about what kind of market your target is. Once you decide, get some knowledge about the latest brands, styles, and trends in the market. Watching trends is extremely important. They help you keep up-to-date and grow your business effectively.
Establish a clothing store
If you want to run an online clothing business, you dont need a physical store. Else you need to look for a catchy location for a store. Search the areas before making a decision. Check with real estate agents to get a store at lowest rent or lease as per your preference.
Make a professional website
Create a professional website that showcases your clothing as if it were a valuable asset. That means no waiting for windows to open or close and a responsive customer service representative on the other end.
Market your brand
Social media is one of the best platforms to market your brand. Never undervalue the influence of social media. Create a Facebook and Instagram page for your business and promote your products with featured posts. Later, you'll be able to offer organic testimonials from your early patrons.
Looking for the Best China Sourcing Agent?
Leeline Sourcing helps you find factories, get competitive prices, follow up production, ensure quality and deliver products to the door.
FAQs about Clothing Manufacturers in Montreal
Does Canada have textile industry?
The textile and clothing industry combined is the largest manufacturing sector in Canada. Québec employs over 28,000 people in the Canadian fashion houses and apparel industry, accounting for 48% of total employment. The textile industry of Canada is mainly based in Quebec and Ontario.
Is the clothing industry growing?
The clothing industry is growing at an impeccable pace, capturing a growth rate of 11.8% in the U.S.
Experts claim that the fashion trend and styles are changing weekly, bringing more buyers into the outlets. This trend will keep going upward, and there is no possible reason for it to come down.
What fashion products are in high demand?
Nowadays, as per the experts, eco-friendly products are in high demand. Along with designer hoodies, sweaters, premium T-shirts, Hats, handbags, jackets, streetwear, and sportswear are in high demand.
What is the easiest business to start?
Garments trade is considered the most accessible business since many suppliers are in the market. You have to focus on display and marketing to flourish. It can be started in low capital and through online social media channels. 
What's Next
If you are planning to start a business, it is the right time to enter the clothing sector. And optimize the profit of the booming industry. High capital-intensive clothing firms in Canada, especially Montreal, are best for outsourcing clothes for your online business.
We are a seasoned sourcing company with expertise in online sourcing for businesses. If you have any queries or concerns regarding sourcing needs, you can contact us.
Do you want a successful import business?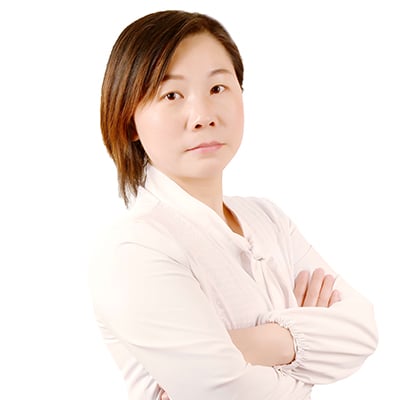 Hey, I'm Sharline, co-founder of LeelineSourcing. We've helped 2000+ customers import from China.
Do you want a better price on product or shipping?
We are sorry that this post was not useful for you!
Let us improve this post!
Tell us how we can improve this post?