South Africa Clothing Manufactures
Our team supports your business in finding the best clothing manufacturers in South Africa and negotiating, inspecting, and shipping your clothes collection. You will save time and money when researching to find clothing suppliers that match your business needs.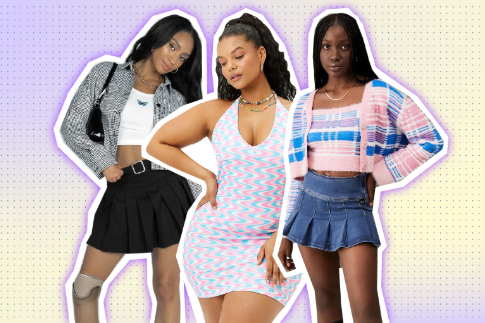 Top 1 Sourcing company in China
With 10 years of experience in china sourcing business
No Risk Free Sourcing No Hidden Fee
You can get Free detailed product quote before order
Trusted by over 2000 Customers
Leeline is your trusted sourcing agent partner in china
Wholesale Best South Africa Clothing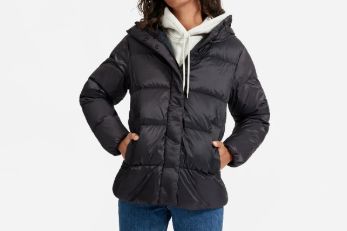 Wholesale Outerwear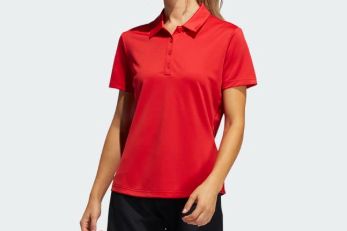 Wholesale Promotional Wear
Wholesale Vests
---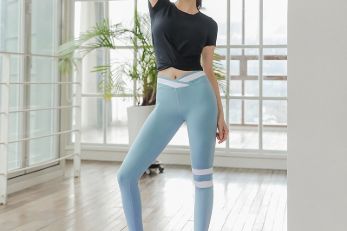 Wholesale Sportswear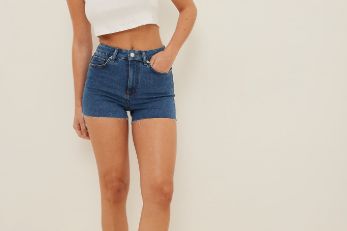 Wholesale Shorts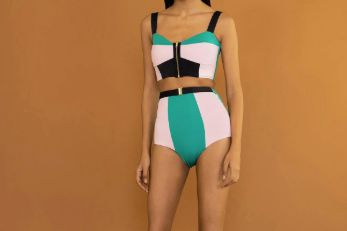 Wholesale Swimwear
---
Our South Africa Clothing Manufacturing Services Include: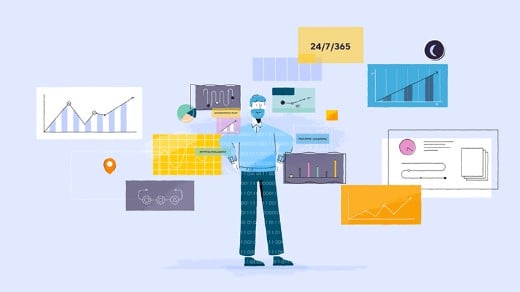 Sourcing Clothing Suppliers
LeelineSourcing will help you find the best clothing manufacturers, and quality control your products before they are shipped. You will get high-quality clothes at a low price and be delivered quickly! We can even offer design services for you who need help with that part.
Clothing Quality Control
We provide quality parameters to guarantee customer satisfaction. We help you audit the clothing factories to ensure the products meet your standard. When the clothes are of good quality, selling clothing for your business could be easy.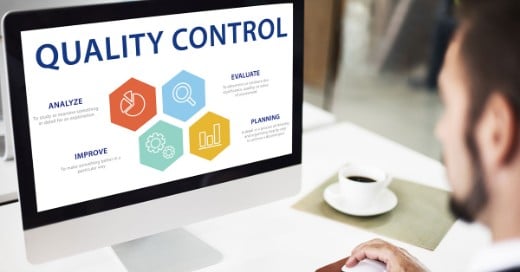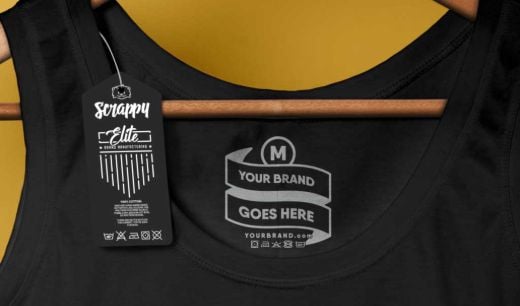 Private Label & White Label Clothing
You can get custom labeling and creative packages for your clothing business with LeelineSourcing at competitive prices. By using different branding techniques, you can attract your global target market. This will help you increase sales with your unique brands!
Dropshipping and Fulfillment
Our dropshipping service allows you to outsource tasks in an online clothing business, such as managing inventory, packaging, and shipping. This saves your time and money. You can quickly build your fashion brands and make money from high-quality clothes!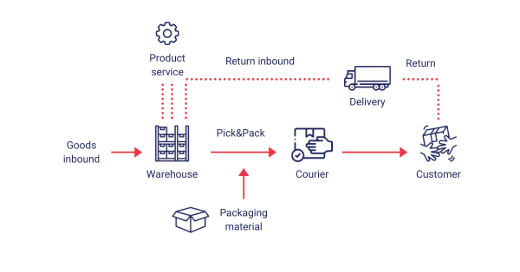 ---
Hear it from fellow Clothing Wholesaler
I have been dealing with LeelineSourcing for a year now. I love that they can help me save money by sourcing clothes from China. They have helped my business in South Africa grow. I get the best quality of clothing at unbelievable prices. Their service is always on time and efficient.
– Shannon, Atlanta
---
Source Your South Africa Clothing and Make Big Money
We offer the best wholesale price and high quality clothing to help you boost your business.
---
Top 10 Clothing Manufacturers In South Africa
Are you planning to sell everyday garments online or establish a fashion line in Cape Town? Finding the right clothing suppliers in South Africa is crucial for the success of startup and established clothing brands.
Quality is crucial but not the only parameter in selecting clothing manufacturers in South Africa. Certification, production method, and location of your manufacturer will impact your products' cost.
Budgeting is equally crucial in kick-starting fashion brands in Durban Central. So make sure you can afford your manufacturer of choice. Don't be too worried,  our vast textile industry knowledge and experience will help you find a garment manufacturer that can transform fabrics into your dream.
If you're interested in starting a clothing brand in Cape Town, try sourcing from any of these top South African clothing manufacturers.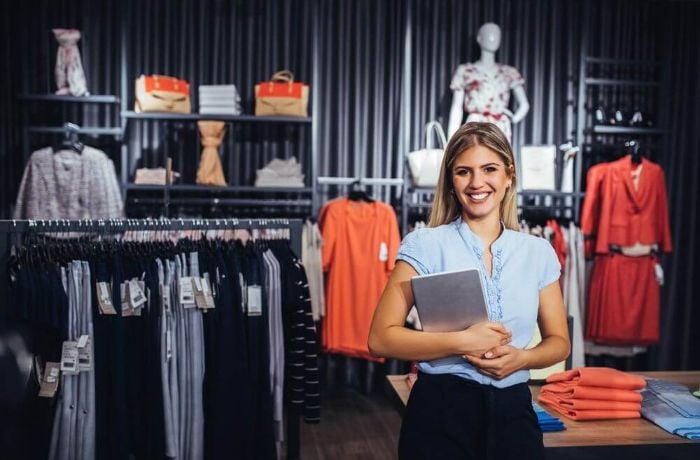 1. Time Clothing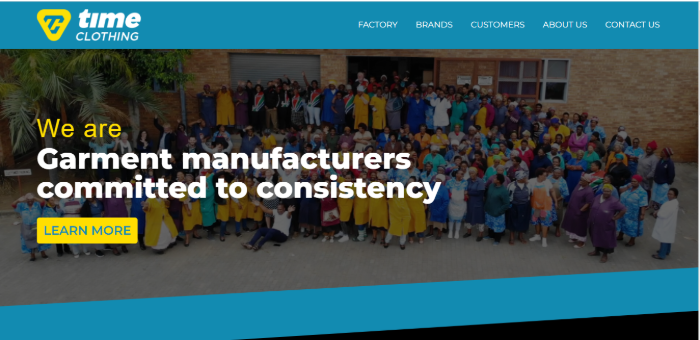 Time Clothing deals with stylish garments perfect for any occasion. Whether you are looking for sportswear, leisurewear, or corporate jackets, Time Clothing has something to suit your retail needs in Cape Town. Their shirts are perfect for the active lifestyle. Time Clothing also has workwear and security wear for any occasion. Time Clothing has a great selection of stylish and comfortable school uniforms for the kids.
Time Clothing is like TIME for me. They have the best collection. I have ordered the unique styles of the uniform. They have delivered products on time with 100% QUALITY.
Time is a world-leading brand focused on quality, consistency, and design. The clothing manufacturer always ensures its customers across South Africa receive stylish garments. Whether you're looking for everyday shirts or special deals for a night out in Cape Town, Time is the right place for all your clothing retail needs. With their on-site production, you're guaranteed high quality in every garment.
Primary Products:
T-shirts
Easy Wrap Dresses
Shirtdresses
Sandals
Sneakers
Maternity Wear
Phone:
Email Address:
Hours of Operation:
Monday – Friday 9 AM – 5 PM
Location:
13 R102, East London, 5201, South Africa
2. Reliance Clothing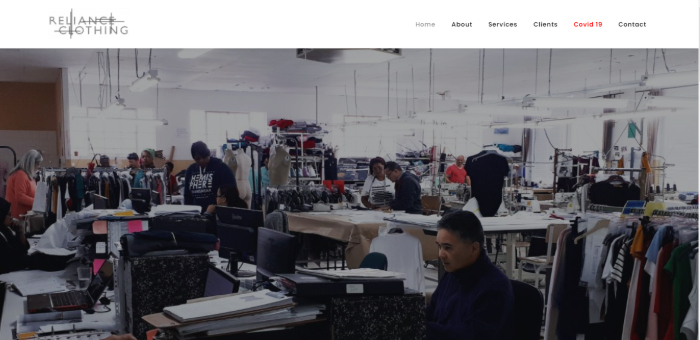 Reliance Clothing is a proudly South African garment supplier. They source only the highest quality fabrics in Europe to make the best outfit. With a range of stylish designs to choose from, you can always find the perfect outfit for any occasion!
Their stylish and affordable garments are perfect for men and women of all ages. Reliance Clothing got everything you need, including dresses, skirts, pants, and blazers. Their world-class facilities in South Africa and experienced team provide high-quality garments that meet unique requirements.
Primary Products:
Knitted Tee
Vests
Skirts
Dresses
Shorts
Promotional Wear
Phone:
Email Address:
Hours of Operation:
Monday – Friday: 9 AM -5 PM
Location:
Cnr. Lower Main &, Lwr Scott Rd, Observatory, Cape Town, 7925, South Africa
3. Oh Two Clothing
Two clothing is the perfect clothing choice for clothing suppliers and market promotions in Cape Town. Two Clothing Suppliers manufacture garments with a focus on retail and promotional needs. Two clothing is ideal for your next marketing campaign in Cape Town.
Two clothing offers a wide range of high-quality garments and services throughout the South African market.
I have checked their product collection. It is really astonishing because they have those items that are not available in the market. I can earn more by selling their products at the retail prices.
Their team strives to provide excellent customer service and deliver orders country-wide on time. Two clothing offers a variety of services in Cape Town, including design and development. Their CMT and screen printing services ensure that they produce quality apparel. Competitive prices and commitment to quality make Oh Two Clothing your perfect apparel supplier in South Africa.
Primary Products:
T-shirts
Golf shirts
Tracksuits
Sweaters
Phone:
Email Address:
Hours of Operation:
Monday – Friday: 7 AM-5 PM
Location:
18/22 Cypress Dr, Glen Anil, Durban North, 4051, South Africa
4. Addictive Clothing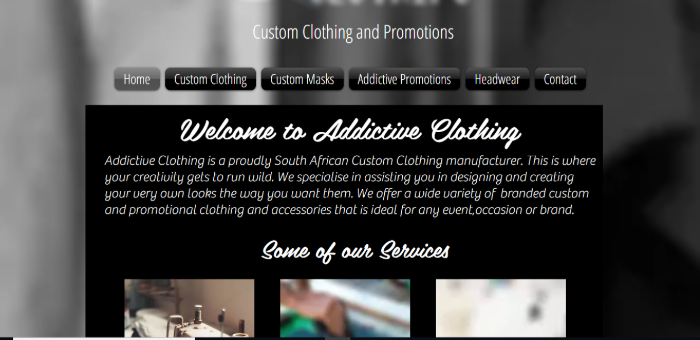 Blaze your fashion business with Addictive Clothing. Addictive is known for manufacturing unique looks that express your brand's style. Addictive Clothing has wholesale clothing and branded items your fashion business needs to succeed. So let your creativity run wild by shopping with Addictive.
Since Addictive is a custom wholesale clothing company, it doesn't have a price list. Their quotes are set according to the needs and specifications of individual retailers. Their minimum order quantity is 40 units of any design. But their sizes don't have to be the same. Retailers can split their units into a maximum of 3 colors. There isn't a limit to the designs that Addictive can make. Underwear is the only category the Addictive Clothing team currently doesn't make.
The good thing is the CUSTOMIZATION. I have ordered tons of customized clothing products from them. The experience has been exceptional due to high quality products at feasible prices. You are the BEST!
Primary Products:
Men & Ladies' Clothing
Outdoor Clothing
Sports Clothing
Workwear
OEM, ODM Customized Apparel
Phone:
Email Address:
Hours of Operation:
Monday – Friday: 9 AM – 5:30 PM
Location:
19 Grosvenor, Port Shepstone, 4140, South Africa
5. Juan're Clothing Manufacturers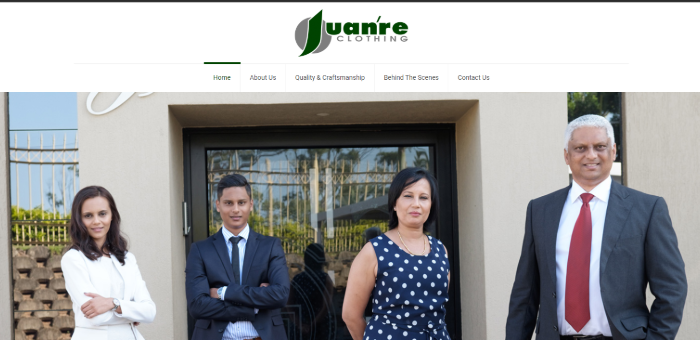 Are you looking for high-quality, stylish garments manufactured with precision and care? Then Juan're Clothing is the perfect choice for you. The firm was founded on January 200. Juan're has become one of the leading names in the South African clothing and textile industry.
Juan're is a South African clothing supplier driven by creativity and quality. Their commitment to quality is evident in every piece of clothing they produce. Are you looking for casual wear, formal wear, or something else? Juan're Clothing Manufacturers has something to suit every taste and style. They pay attention to every detail and use only the finest materials.
Primary Products:
Sports Clothing
Workwear
Outdoor Clothing
Kid's Clothing
Men's & Women's Clothing
Phone:
Email Address:
Hours of Operation:
Monday – Friday 7 AM – 5:30 PM
Location:
18 Industrial Rd, Grosvenor, Port Shepstone, 4240, South Africa
6. Wear South African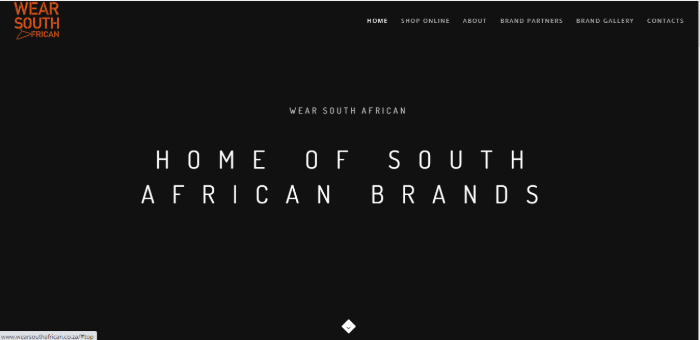 Looking to support the South African economy and stylishly showcase your patriotism? Then shop with Wear South African. Wear South African offers a range of fashion-forward garments and accessories. Their statement tees and chic headwear are perfect for showing love for the South African clothing market.
African Continent fashion is rising, and Wear South African is leading the charge. Its ethically-sourced and sustainable clothes and uniforms are made with love and care. Its mission is to make the best of Africa's vibrant culture available to the global market. Support the local market by shopping for your brand with Wear South African!
Primary Products:
Phone:
Email Address:
Hours of Operation:
Monday – Friday 9 AM- 5:30 PM
Location:
8-10 Losack Ave, Epping, Cape Town, 7480, South Africa
7. Best Clothing and Gifts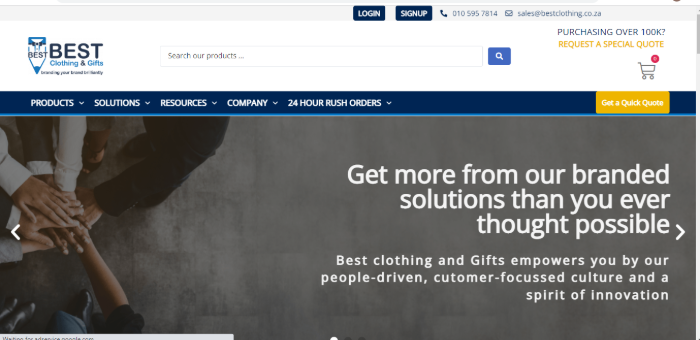 Best Clothing and Gifts is among the top wholesale clothing suppliers in South Africa that will go the extra mile to meet your retail needs. The supplier offers a wide range of corporate apparel to choose from throughout Durban North. Their extensive selection of gifts is perfect for any fashion brand. Best Clothing and Gifts always focus on quality and service. So you can count on them to supply products exceeding the expectations of your brand.
The Best Clothing and Gifts team provides Cape Town customers with the best possible experience. The team does everything possible to supply orders country-wide on time.
Their team is super cool. They assisted me in choosing the RIGHT ITEMS. Got my address. And ensured I received products on time. Their quality shipping service is NEXT-LEVEL.
You can be confident in finding whatever you want at Best Clothing and Gifts. Their portfolio includes unique gifts, accessories, and stylish clothes. Best Clothing and Gifts boasts exceptional service, quality products, and an affordable price across South Africa.
Primary Products:
Clothing
Headwear
Workwear
Footwear
Sportwear
Gifts
Phone:
Email Address:
Hours of Operation:
Monday – Friday 7 AM – 4:30 PM
Location:
Unit 6 Alphen Square South, 16th Road Randjiespark EX67, Midrand, 1685, South Africa
8. Influence Clothing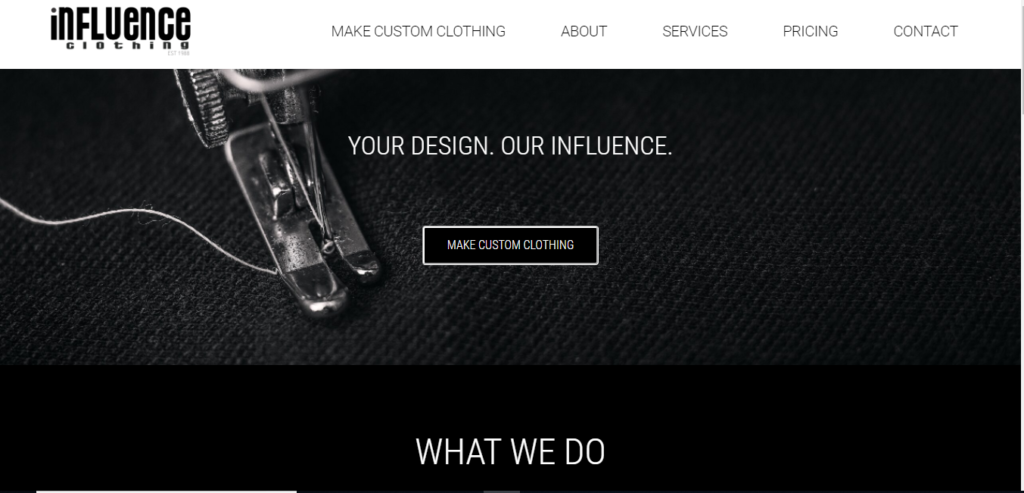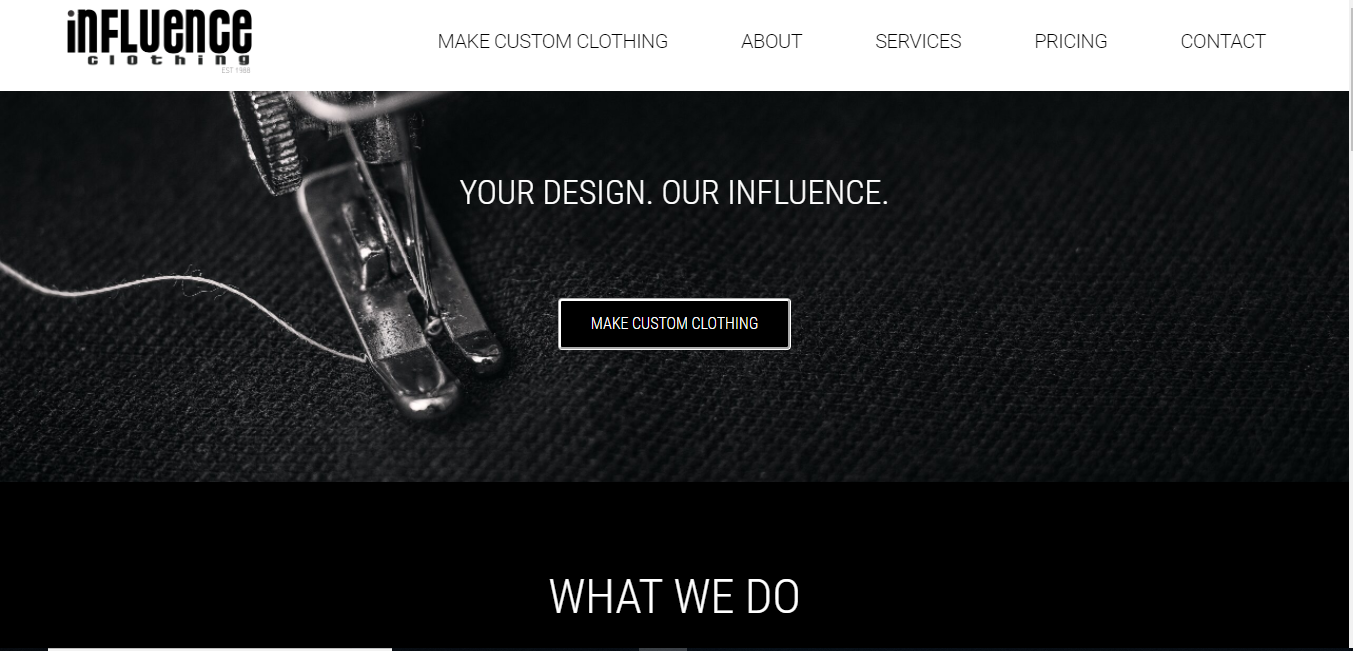 Influence Clothing is the perfect fusion of European and South African fashion. Their unbridled quality and legacy will keep your fashion business in Europe looking sharp. Are you looking for a shirt that exudes relaxed sophistication and fit for any occasion? Influence Clothing got your back. Their t-shirts are designed with the modern man in mind. Influence Clothing believes fashion should be effortless. And their shirts reflect the highest industry standards.
I have tested their products in the THIRD-PARTY lab services. Quality is FLAWLESS. Products are effective and get you higher sales. My customers always remain impressed with my quality products.
Their shirts are expertly crafted and made from high-quality materials. And with a focus on cuts and designs, Influence Clothing will make your fashion business stand out. So avoid opting for anything less than the best. Choose Influence, the best brand in the South African clothing industry.
Primary Products:
T-shirts
Shorts
Jackets
Pants
Phone:
Email Address:
Hours of Operation:
Monday – Thursday 7:30 AM – 4:30 AM
Location:
Unit 16 N1 Industrial Park, 1st Ave, Elsies Rivier, Cape Town, 7480, South Africa
9. Truval Manufacturers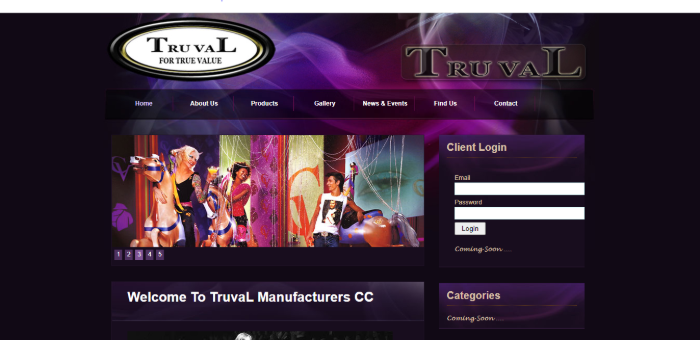 Truval Manufacturers is an apparel supplier that has been in the manufacturing business since 1993. The firm provides only the best garments for its customers. Truval Manufacturers want to make a difference in the clothing South African apparel industry. Truval Manufacturers use top-of-the-line materials and craftsmanship to make long-lasting clothes.
Truval Manufacturers is synonymous with manufacturing high-quality garments at a competitive price. Its mission is to meet the needs of an ever-changing clothing and textile industry through the latest trends and fashions. Truval takes pride in its craft and always puts the customer first.
Primary Products:
Outerwear
Underwear
Sleepwear
Footwear
Hosiery
Accessories
Phone:
Email Address:
Hours of Operation:
Monday – Friday: 8 AM – 5 PM
Location:
16 Bosman Rd, Ophirton, Johannesburg, 2091, South Africa
10. Kingsgate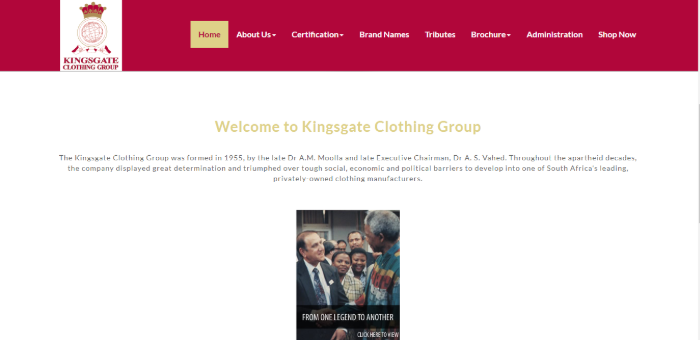 Kingsgate Clothing Group is the best source for affordable men's jackets in the South African apparel industry. Their selection of fashionable apparel is perfect for anyone on a budget. Kingsgate offers all sizes and styles for boys, toddlers, and little girls. So everyone can find their ideal match.
Shop with Kingsgate today and see the difference in quality clothing they make. Kingsgate is a unique and premier clothing supplier based in South Africa. Their innovative and groundbreaking products are sure to impress. In-house fashion designers at Kingsgate are always up for a challenge. So if you're looking for unique apparel, Kingsgate is a perfect choice.
Primary Products:
Protective Hoods
Apron
Face Masks
Theatre Boots
Overshoes
Disposable Surgical Gowns
Phone:
Email Address:
Hours of Operation:
Monday – Friday: 9 AM – 5 PM
Location:
242 Mathews Meyiwa Rd, Windermere, Durban, 4001, South Africa
How do you find the manufacturer of your clothing brand in South Africa?
Before I do something, I SET a standard. What I need and how I need. Setting up some questions are useful in determining the scope of manufacturers in South Africa. So, you should get the MOST SUITABLE manufacturer.
You need to ask yourself a set of questions before venturing into the fashion industry. First, ask yourself if you need to work with clothing suppliers. And it is essential to know that working with a clothes producer could be a risk. But of course, that comes with a lot of rewards. Weigh out the options before making any decision.
Custom South African clothing manufacturers are an integral part of any apparel business. But for startups, finding the perfect custom clothing manufacturer and suppliers is crucial. The wrong manufacturing firm can lead to sub standardized products, missed deadlines, and frustrated customers. But reliable suppliers can be a valuable partner in bringing your vision to life. So how do you find the perfect fit?
Research
Talk to other entrepreneurs in your space
Read online reviews
Visit manufacturing facilities
Upon identifying potential candidates, it's time to reach out to each manufacturer. Be clear about your project goals and timelines, and ask lots of questions. Don't be afraid to ask for samples or references. And finally, trust your gut. If something feels off, move on to other clothing manufacturers. With due diligence, finding clothing suppliers for your business in Europe shouldn't be a challenge.
FAQs about the Clothing Manufacturers in South Africa
Which clothing brands are made in South Africa?
South Africa is home to many clothing manufacturers, including Glen Anil and Biz Collection. Their top clothing brands are:
• Mohapi – Colorful, African-inspired designs.
• Zaba – Stylish, affordable apparel for men, ladies, and children.
• Hellooselei – Sustainable and ethically produced apparel.
• Bantu Beads – Unique products made from recycled materials.
How much does it cost to start a clothing line?
This question has no one-size-fits-all answer. But the cost of starting a clothing business will vary depending on several factors. They include labor, production, and material cost.
How do I get a piece of clothing made?
There are different ways to get a piece of apparel made by leading manufacturers in South Africa. One way is to contact the clothing company directly and inquire about their pricing and minimum order quantities. Alternatively, use an online service specializing in connecting designers with top South African clothing manufacturers.
What's Next
Selecting the right South African apparel suppliers is crucial for the success of your fashion business. Wholesale clothing suppliers in South Africa will be valuable partners on which your fashion business depends. The overall customer satisfaction and supply will depend on how reliable your clothing wholesale clothing suppliers in South Africa are. So, check all the options and conduct due diligence before making your choice.
Are you wondering where to get your piece of clothing made? Finding reliable clothing suppliers in South Africa is so easy with LeelineSourcing by your side. Contact us today for a connection to your perfect clothing supplier!
Do you want a successful import business?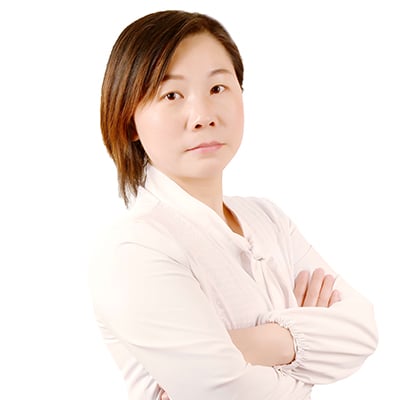 Hey, I'm Sharline, co-founder of LeelineSourcing. We've helped 2000+ customers import from China.
Do you want a better price on product or shipping?
We are sorry that this post was not useful for you!
Let us improve this post!
Tell us how we can improve this post?