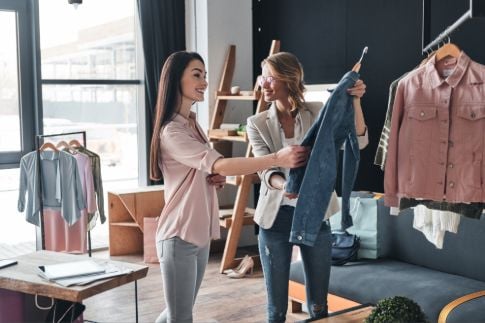 No Risk Free Sourcing No Hidden Fee
You can get Free detailed product quote before order
Wholesale Best Toronto Clothing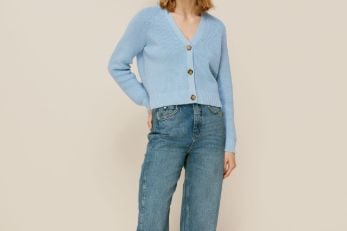 Wholesale Button Cardigan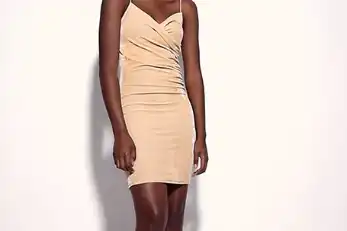 Wholesale Dress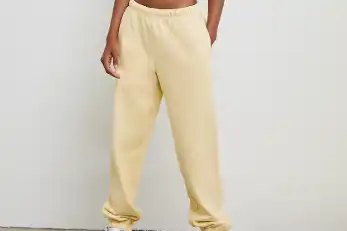 Wholesale Sweatpants
---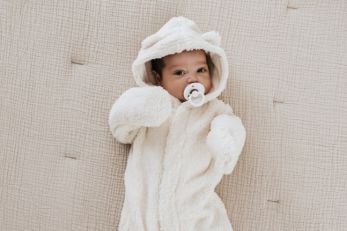 Wholesale Baby Clothing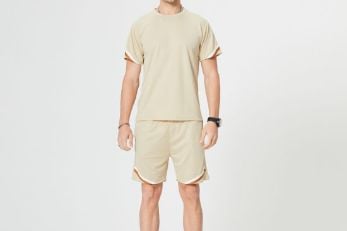 Wholesale Sweat Suit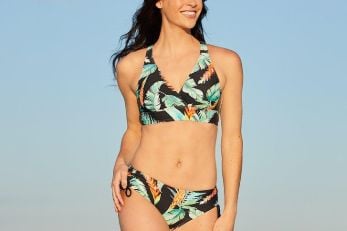 Wholesale Swimwear
---
Our Toronto Clothing Manufacturing Services Include: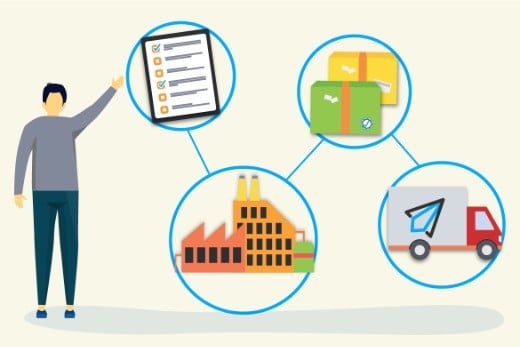 Sourcing Clothing Suppliers
Undeniably, our network of suppliers is the most extensive in the industry. You'll find the best manufacturers and suppliers at the best prices for our customers. You can also get services such as sourcing services, procurement services, and logistics services from us.
Clothing Quality Control
We check the products for defects and look for any potential quality issues. Therefore, you can be sure that your products are free of defects. Our Quality Management System (QMS) is a systematic approach to ensuring that the quality of the products produced by our suppliers meets our customer's requirements.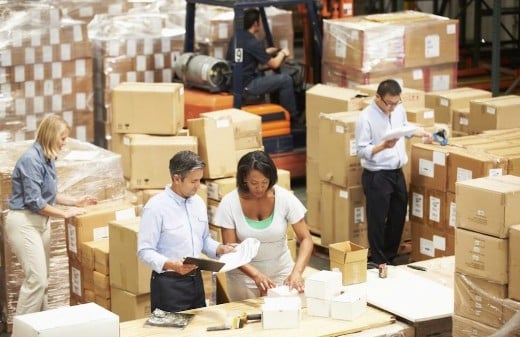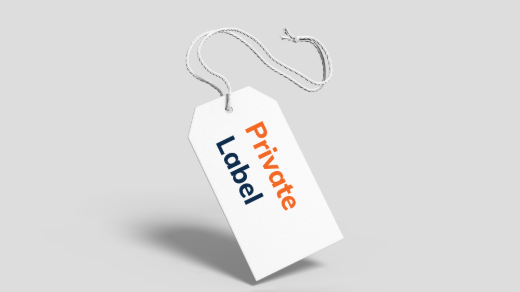 Private Label & White Label Clothing
If you want a custom-made product with your logo, you can order it through our private & white label product sourcing services. Your company's brand name and logo will be printed on the packaging. We can make the product packing more attractive.
Dropshipping and Fulfillment
We also provide dropshipping and fulfillment services for you by delivering the products directly to your customer. Our fulfillment services make online shopping easy by giving express shipping to most countries worldwide.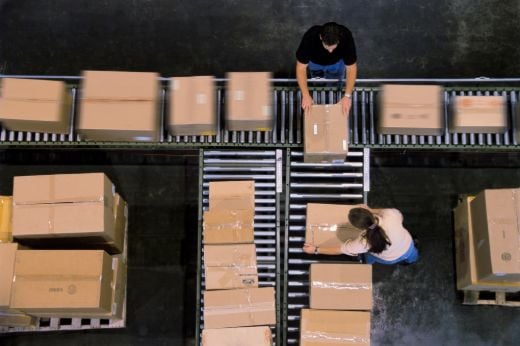 ---
Hear it from fellow Clothing Wholesaler
I was looking for a company to help me source my clothing line. I found Leelinesourcing on Google and decided to give them a try. They were able to deliver a lot of samples to me in a short time, and the quality was outstanding. I would recommend them.
– Danielle, Texas
---
Source Your Toronto Clothing and Make Big Money
We offer the best wholesale price and high quality clothing to help you boost your business.
---
Top 10 Clothing Manufacturers In Toronto
The wholesale industry in Toronto has gone through enormous changes, bringing consumers a new era of shopping options. This evolution, however, has also brought new challenges for existing brands. Being a retailer or brand owner, you must stay ahead of the fast-growing competition as consumers buy more online.
Using our decade of experience in finding manufacturers, we've come up with a list of 10 clothing manufacturers in Toronto that can create your dream T-shirt or sweatshirt in no time. These quality suppliers can provide you with consistent and precise products as you succeed in the market and stand out from your competitors.
This guide will let you discover all the reasons for choosing the most suitable clothing manufacturer in Toronto, such as product range, services, and value. Keep scrolling.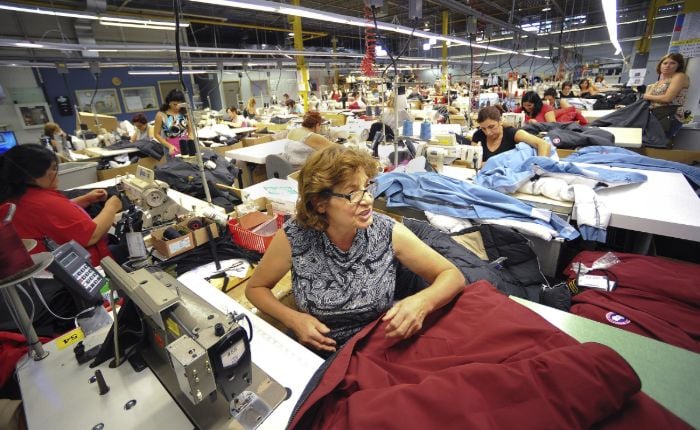 1. Toronto Garment Factory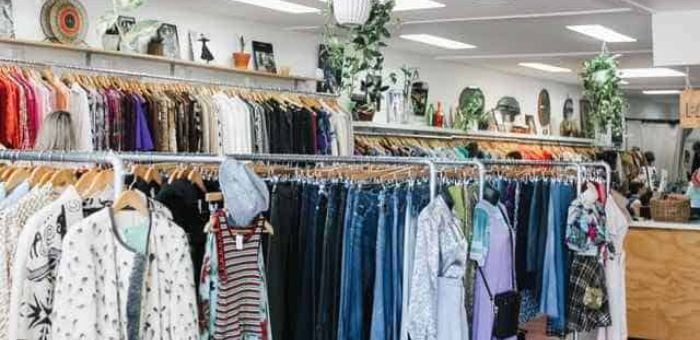 A leading clothing manufacturer in Toronto, the Toronto garment factory offers status and high-quality service for your clothing brand. For over 30 years, they have delivered grade clothing and outstanding customer service to retailers, brands, and consumers. They specialize in custom designing cloth and creating embroidery that every fashion industry needs.
Their manufacturing process is environmentally friendly and has served the fashion market for many years. This garment factory has all your apparel manufacturing needs equipment, from pattern making and marker making services to competitive CMT pricing to packaging and shipping. Toronto garment factory makes your apparel products with love, the promise of class and durability.
With this clothing manufacturing service in Toronto, you can order a minimum of 1000 pieces and get a great price! Another great benefit of getting in touch with them is that you can also order custom promotional products for your business including T-shirts, caps and trousers to run with the fashion. 
My deal with this supplier has gone far more than I expected. I worked with them for more than a YEAR due to higher margins on the products. Low pricing increases profits.
Primary Products:
Custom Made Union Clothing
Custom Promotional Products Canada
Corporate Branded Apparel
Corporate Uniforms and Face Masks
Custom Garment Designing
Phone:
Hours of Operation:
Monday to Friday 09:00 – 5:00
Saturday – Sunday Off
Location:
85 Royal Cres Court Unit 4, Markham, Ontario, Canada L3R 9X5
2. MVFA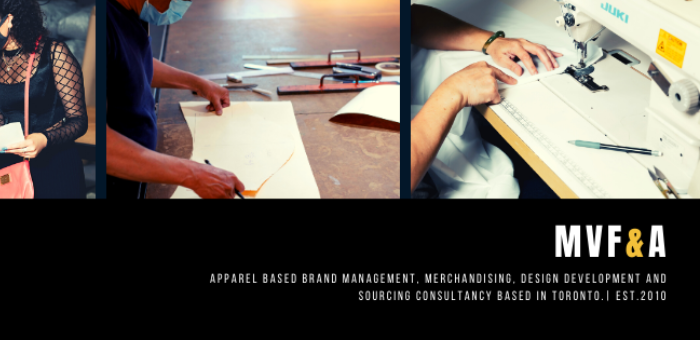 MVFA is a Toronto-based clothing manufacturing firm that has been in the industry to provide small brands highest-quality apparel items at wholesale prices. They provide their clients with custom-made clothing. Their unique designs and the finest fabrics and accessories make them one of the best clothing manufacturers.
Their quality is appreciable. I have ordered and tested their samples. Samples have been outstanding. After receiving my first batch of products from them, I have become a fan of their product quality.
Their state-of-the-art machinery and production techniques can deal with private labelling fashion brands. Take leverage of their custom designing and pattern-making facility. You can design any size of apparel according to your wish, and that will, as a result, help you give your brand an intense hype.
MVFA has multiple payment methods, and it's straightforward to use the multi-payment form. They have PayPal, Credit Card, Debit Card, and Western Union as their payment method, and I strongly recommend using these methods to pay securely after your order.
Primary Products:
Leggings
Turtleneck Bodysuits
Men Zip Hoodies
T-Shirts
Sweatpants
Phone:
Email Address:
Hours of Operation:
Location:
711 Queen Street West M6J 1E6 Toronto, Canada
3. Calicoai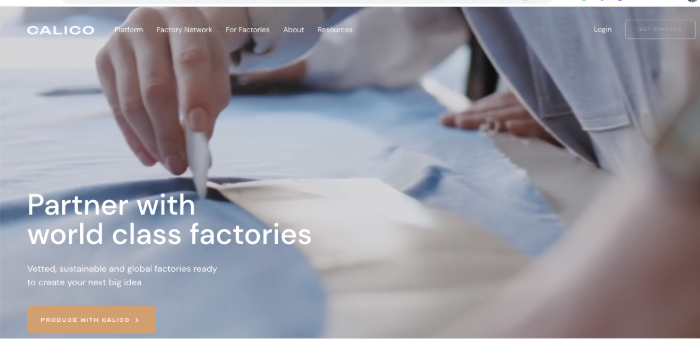 Calicoai is a trustworthy garments manufacturing factory in Toronto that provides reasonably priced and custom-made clothing to retailers and small brands. Working with Calicoai will allow you to have a large variety of styles and designs to choose from, which can help you attract more customers.
They work with assembly factories worldwide to bring you the best of the best. You can select your own choice of fabric, design, and process. Their production system is 24/7, ready to offer high standards and sustainability, so you get the cream of the crop.
They offer multiple payment methods like credit cards and Paypal. Shipping is free for all Toronto orders. With all these access methods, make your online store a wish for every customer with their help.
Primary Products:
Casual Shirts
Sweatshirts
Mockneck Sweater
Button Cardigan
Crew Sweatshirts
Email Address:
Hours of Operation:
Monday through Sunday: open 24 hours
Location:
169 Gore Value Ave Toronto ON, M6J 2R5
4. Avid Apparel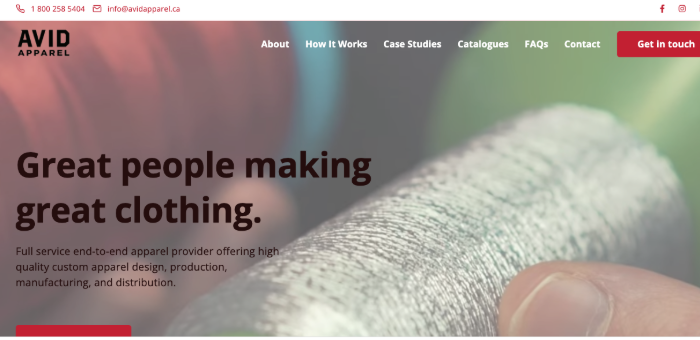 Avid Apparel is a global leader in custom apparel, promotional products, and accessories. Their full-service design team is ready to work with you to boost your clothing business. With world-class manufacturing facilities in downtown Toronto, they deliver character products for price-sensitive markets.
Avid Apparel is a well-known clothing manufacturing factory that offers custom designing, competitive CMT pricing and pattern digitizing services. 
I adore their Customization services that have skyrocketed my business growth. I get the custom designing and improve my sales with their experts. Their expertise is quite professional.
They aim to provide customers with the most up-to-date trends in personalized clothing, working closely with you throughout the sample-making process. They work closely with you to ensure that your project meets your expectations and delivers a high-quality product for your small businesses.
The ordering process is straightforward at Avid Apparel because their payment method is too simple and secure. We strongly propose you get in touch with them to add versatility to your apparel store.
Primary Products:
T-shirts
Trousers
Tracksuits
Leggings
Casual shirts
Phone:
Email Address:
Hours of Operation:
Monday through Sunday: open 24 hours
Location:
99B Ingram Dr., Toronto, Ontario M6M2L7, CA
5. Gabe Clothing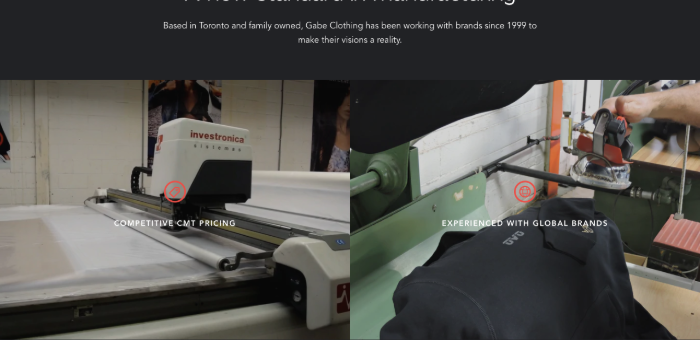 Gabe Clothing is a Canadian brand and has been in the clothing industry since 1999, having the trait of being a one-stop clothing manufacturer in downtown Toronto. They deliver the best facet apparel and textile products for small businesses that need the finest manufacturer to trust their business.
This company Ltd doesn't believe in rushing its production process. The property of their craftsmanship is always top-notch, and their competitive CMT pricing strategy is worth praising.
Their pattern-making and designing process takes extra time to make sure every detail of your suit is perfect before sending it off to our tailors to be made by hand. They use a combination of vintage machines and the most advanced technologies for the manufacturing of apparel for you.
Gabe Clothing offers a low fee-for-service basis and a quick turnaround time. The downside of them is that they do not offer free shipping, and their payment methods are not secure.
Primary Products:
Facemasks
T-shirts
Sweatshirts
Sweat Shorts
Sweat Pants
Phone:
Email Address:
Hours of Operation:
Monday to Friday 08:00 – 6:00
Saturday – Sunday Off
Location:
101 Alexdon road Toronto, ON, Canada M3J 2B5
6. Eleventh Floor Apparel
Eleventh floor apparel provides all of your clothing needs, from the latest fashion to the excellent fit. Using their 13 years of superior service and experience, you can ensure that their products will perform as described. They offer a vast array of clothing items at the lowest rates that help you stay on budget while establishing your new store. 
I have reviewed their products. A COMPREHENSIVE comparison told me the story of their AFFORDABLE PRICES. I boost my profit margins by using this supplier for my business deals.
As a valid and client-friendly clothing manufacturer in Toronto, Eleventh Floor Apparel works according to your requirements. Their professional team of designers is experienced and capable and will give your ideas a definite shape before launching the garments into the market.
Primary Products:
Yoga Wear
Athletic Suits
Pants
Dresses
Shorts
Phone:
Email Address:
Hours of Operations:
Monday through Sunday: open 24 hours
Location:
100 Ronson Drive Etobicoke, Ontario M9W 1B6
7. Uptick Apparel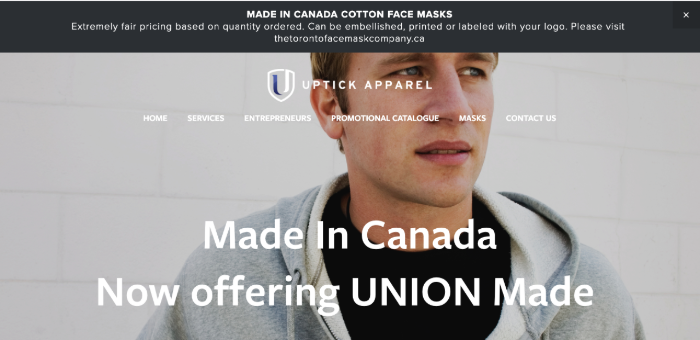 Let's look at the reliable clothing manufacturer in Toronto and get ready to avail of the levelheaded apparel for your online apparel store. Uptick Apparel has emerging designers in the industry by providing several garments to their clients in Toronto. They have the latest and modern technology to design and develop garments according to clients' needs.
Your company name or logo on a shirt, hoody, or t-shirt is the perfect way to promote your store. Uptick Apparel can help you get precisely what you want with its customization services. They offer embroidery and screen printing as well.
The negative side of this clothing manufacturer in downtown Toronto is they have strict policies regarding shipping, order and refund. If you want to order from their site, you must deposit 50% of the amount. Another downside area of this company is small production run services that cannot fulfil large orders.
Primary Products:
Jackets
Tops
Blouses
Hoodies
T-shirts
Phone:
Hours of Operation:
Monday – Friday 9:00 – 6:00
Saturday – Sunday Off
Location:
11B-3480 McNicoll Ave. Toronto, ON, Canada M1V 5A7
8. Six Lable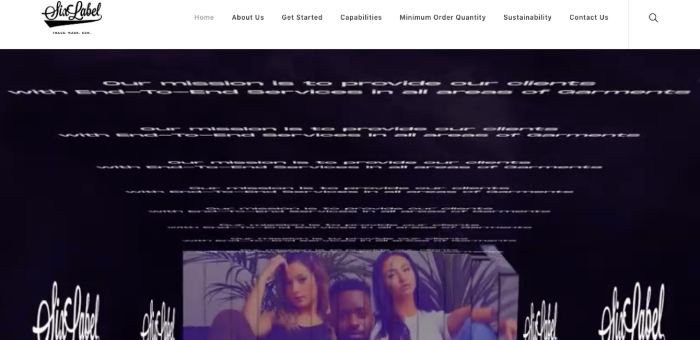 At Six Lable – A great clothing manufacturer in Toronto, they believe that every client is unique and needs beyond a standard one-size-fits-all product. That's why they don't offer off-the-rack or even made-to-order clothing – instead, they guide you through designing your brand garments from scratch.
Six Label is a socially conscious clothing manufacturer. They strive to raise awareness and help those in need through partnerships with non-profit organizations in every product they make. Their proceeds go toward supporting the causes they partner with within developing countries.
They have their printing and embroidery techniques, and they provide the best design and development using the latest technology under low environmental impact. Moreover, their MOQ is 300 pieces with the same style, design, and fabric sourcing.
Primary Products:
Hoodies
Woven Shirts
Polos
Bottom
Knit Tees
Phone:
Email Address:
Hours of Operation:
Location:
8250 Lawson Rd, Suite 207 Milton, ON, Canada L9T5C6
9. Fashion Exchange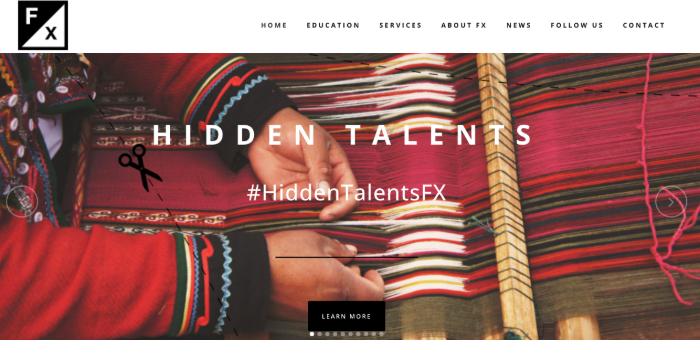 You are never out of fashion with Fashion Exchange Toronto. They design your clothes, do tailoring, let you consult fresh and trendy looks, print the required fabrics, dye all colors to match customers' choices, and offer research service wherein you can find out what's trending in the market.
I have used them to know the LATEST TRENDS in the market and sell products accordingly. And they helped me get the TOP-SELLING products with the highest demands.
Fashion exchange is working as a pillar to hold all the businesses by providing bulk orders at the lowest rate. If you choose a fashion exchange factory, their production manager will guide you throughout the process with their manufacturing, mentorship, community, and research services.
As a result, you will find the ideal clothing for your online store as it is an integral part of this company to provide you with the best. They accept PayPal, Credit Card, Western Union, and Bank Transfer. You can pay multiple ways on fashion exchange as many times as you like until your parcel arrives.
Primary Products:
Winter Wear
Athletic Wear
Lonwear
Ladies Wear
Men Wear
Phone:
Email Address:
Hours of Operation:
Monday to Friday 08:00 – 6:00
Saturday – Sunday Off
Location:
63 Regent Park Blvd, Toronto, ON M5A 2B7, Canada
10. WS & Company
For decades, WS & Company has been gradually growing and learning in the fashion field. From a small startup, they have begun to produce fashionable and quality pieces of clothing, shoes and accessories that grace the racks of every trendsetting store.
With their high standards of excellence through standard materials and craftsmanship, they still remain a professional and dominant force in Canada's fashion industry.
If you are an entrepreneur or an existing clothing outlet and wish to set standards in the fast-moving fashion market, you should join hands with them. Moreover, their team keeps you along throughout the designing, sewing, sample making and production process to exceed your expectation.
We are glad to advise that WS & Company is a trustworthy clothing manufacturer. As we have been in touch with them for many years, we recommend you choose it for your next apparel outlet.
Primary Products:
Cardigans
Sweaters
Hoodies
Sweatpants
Sweatshirts
Phone:
Email Address:
Hours of Operation:
Monday to Friday 08:00 – 6:00
Saturday – Sunday Off
Location:
138 Nugget Ave., Toronto, ON M1S 3A7, Canada
How do you build your own brand of clothing in Toronto?
Launching your fashion brand online can be tricky. The internet provides you with access to millions of clothing manufacturers in Toronto, but it also has many risks attached. Here are 4 steps in successfully building your new business:
1. Make a Deep Research 
Researching your market will help you create the best possible clothes that fit what they need and want instead of just trying to make money by selling something nobody wants.
I always do the Research. It evaluates the probability of success in the market. Moreover, I can get the IDEA of ultimate success of the sellers in the markets. So research is important.
2. Design Your Product
After research, you need to design your own niche and sketch the apparel you want. You can use different-sized sketches to understand how it will look on different body shapes. Be creative and be mindful of your target market and the age group of people you're designing for.
3. Make Samples
To find a suitable clothing manufacturer, you'll need to make samples of your apparel line, and this will support you make a better decision when it comes to manufacturing. Having a world-class clothing manufacturer on your contact list can help you bring life to your business, whether you are a tiny or large brand.
4. Get in Touch With The Best Clothing Manufacturer in Toronto
After researching design, product, and sample making, finding reliable and affordable clothing manufacturers in Toronto is time. This step involves price and value concerns. Always go with a clothing manufacturer who properly complies with all your requirements.
FAQs about Clothing Manufacturers in Toronto
What are clothing brands manufactured in Toronto?
Toronto has a flourishing fashion industry, and many of the city's factories are located in or around the Junction Triangle. Clothing brands such as American Eagle Outfitters, Banana Republic, and Old Navy are created at this moment by large corporations such as Nike and Gildan Activewear.
How much does it cost to start a clothing line?
Before you begin your clothing line, consider several startup costs. These include design and production prices, marketing and distribution, inventory, transportation, etc. Site visits, catalogs, and trade show costs are also important. You can expect your line to generate profit after the initial investment of time and money.
What website can you design your clothes on?
You can design your own clothes on the website Zazzle! It's a great way to produce clothes that you don't see in stores or want to express yourself by wearing something with a slogan or picture. Don't forget to show off your designs!
Suggested reading: Alibaba Private Label
Wrap Up!
Toronto is the best country where you can sell apparel products, and it has a variety of clothing manufacturers that can manufacture your products. Skilled people are working there and offer you their best when manufacturing quality clothes for you.
Searching for a clothing manufacturer in Toronto by yourself is a bit tough. But when you collaborate with Leeline sourcing company, your life will become easy as it provides the best information regarding trustworthy clothing manufacturers in Toronto. So contact us now!
Do you want a successful import business?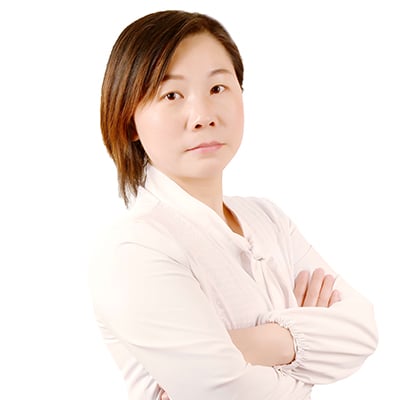 Hey, I'm Sharline, co-founder of LeelineSourcing. We've helped 2000+ customers import from China.
Do you want a better price on product or shipping?
We are sorry that this post was not useful for you!
Let us improve this post!
Tell us how we can improve this post?