Los Angeles Clothing Wholesalers
LeelineSourcing provides you can get unique and better clothing in Los Angeles. Moreover, you will get cheaper services from us that enable you to generate maximum revenue with a small investment. You can also get clothing of your choice through our negotiating skills.
Top 1 Sourcing company in China
With 10 years of experience in china sourcing business
No Risk Free Sourcing No Hidden Fee
You can get Free detailed product quote before order
Trusted by over 2000 Customers
Leeline is your trusted sourcing agent partner in china
Wholesale Best Los Angeles Clothing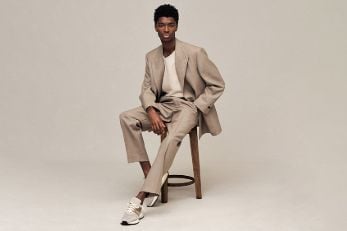 Wholesale Menswear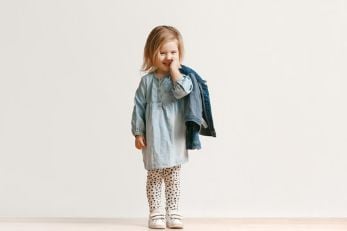 Wholesale Children's Apparel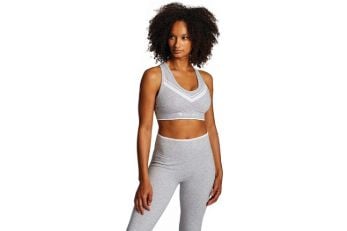 Wholesale Activewear
---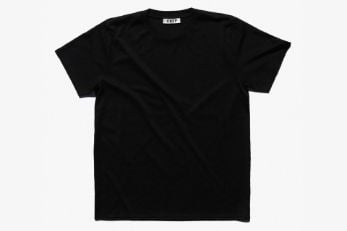 Wholesale T-shirt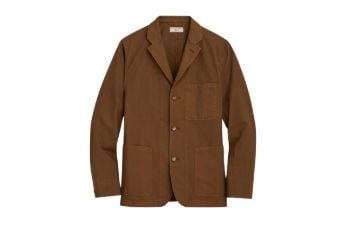 Wholesale Jackets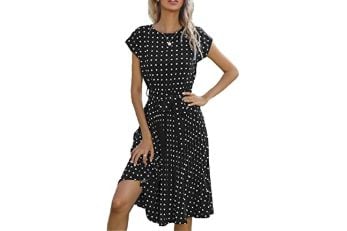 Wholesale Dress
---
Our Los Angeles Clothing Manufacturing Services Include: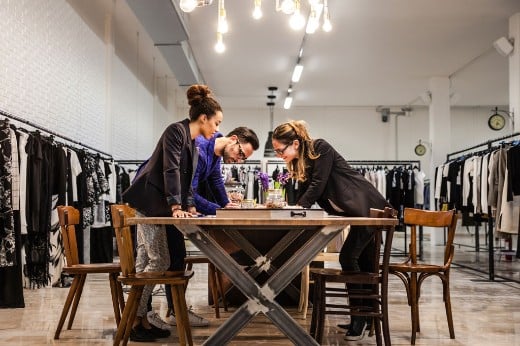 Sourcing Product Suppliers
With our one-stop bundling and assembly service, you can take advantage of the versatility of production at once. You don't need a huge investment while you get our sourcing services.
Product Quality Control
You will get a factory audit from us to provide you with the best quality insurance. In addition to inspecting the pre-manufacturing process, our auditor will analyze the materials used in the production of the product. Your products will be inspected again after manufacturing through our in-house inspection system.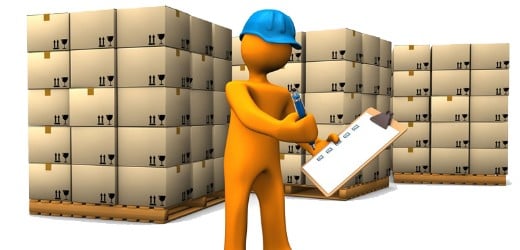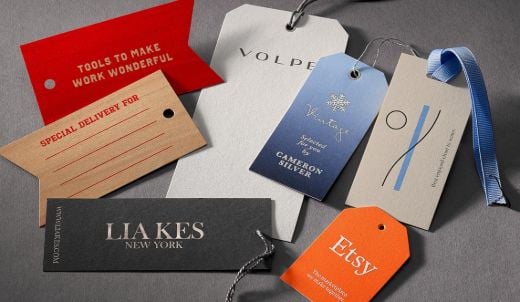 Private Label & White Label Products
Your business can benefit from our private label services on a budget-friendly package. You will get product photography and graphic design that can increase your customer engagement.
Dropshipping and Fulfillment
Our dropshipping services are small business-friendly and can provide you with guaranteed benefits. We will source cheaper products than AliExpress but with higher quality than your competitors. In addition, fast and secure shipping helps you build brand recognition among your competitors.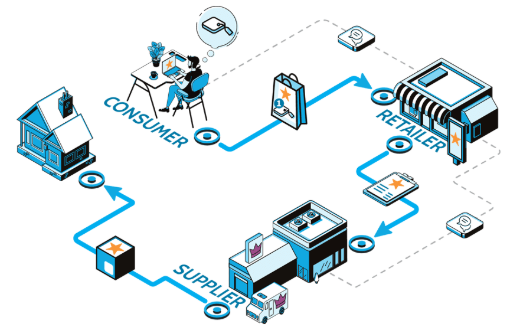 ---
Hear it from fellow Los Angeles Clothing Wholesaler
I have used many sourcing services before coming to LeelineSourcing, and honestly, those services were a massive headache. However, LeelineSourcing has enabled my business to reach a higher potential. This is because they are professional and communicative and know how to find solutions.
– William, USA
---
Source Your Clothing and Make Big Money
We offer the best wholesale price and high quality clothing to help you boost your business.
---
Top 12 Clothing Wholesalers in Los Angeles
In less than 10 years, online retailers and clothing wholesalers have established themselves as one of the most dominant sectors in Los Angeles, California. The demand for apparel has increased exponentially in the last decade, with the market for women's clothing, women's sportswear, children's clothing, and men's clothing expanding at staggering rates.
There are many clothing manufacturers in Los Angeles. The main reason you should consider wholesale clothing distributors is because they usually offer the lowest prices to wholesale buyers.
We have helped thousands of businesses for more than ten years, we've researched many clothing wholesalers in Los Angeles and narrowed the list down to our top 12. That means that you can focus on building your own successful business.
Here are our top 12 selection of clothing wholesalers in Los Angeles.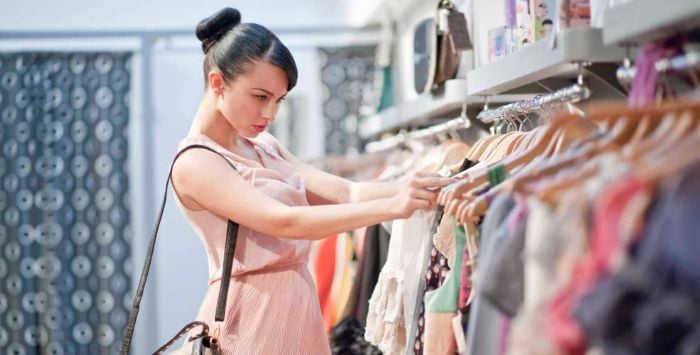 1 . LA Fashion District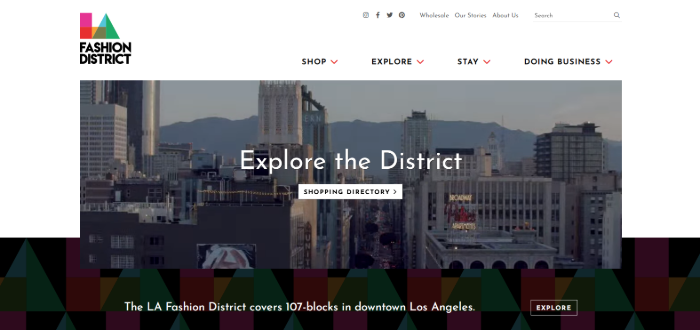 There are thousands of businesses that sell clothing, shoes, accessories, and home items. The LA Fashion District has over 2,000 wholesale businesses. Different types of retail stores are available in this district. It's like heaven for wholesale fashion importers and online business owners.
The Los Angeles Fashion District is everyone's favorite shopping destination to find the right clothes, accessories, and other products. 
I have CHECKED their products. The quality is TOP-NOTCH. Product pricing is good. You get the best deals for your business. From every aspect, it is a GREAT supplier.
This Fashion District offers many things for wholesale and retail buyers to see and do. You can go to the Los Angeles Fashion District to buy fashion items at wholesale prices. In the wholesale clothing market, many manufacturers and clothing designers choose to use the Los Angeles fashion district as a source of inspiration for fashion trends and latest styles.
Primary Products:
Wholesale Boutique Clothing
Apparel
Florals
Textiles and Decor
Phone:
Tel: 213.488.1153
Tel: 213.741.2661 (24 hr. response)
Fax: 213.488.5159
Email Address:
Hours of Operation:
Monday – Friday 8:30 am – 5:00 pm.
Location:
818 S. Broadway St. #801
Los Angeles, CA 90014
2. LA Showroom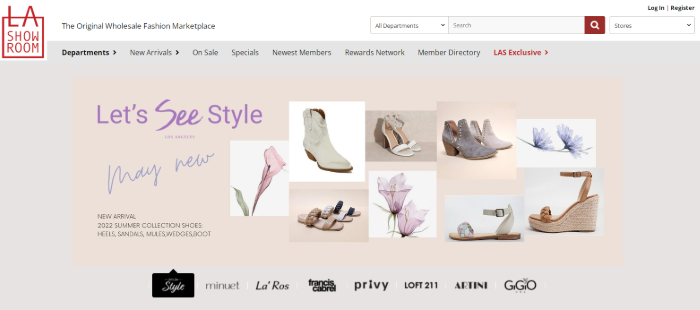 Do you want to try something new? The LA showroom is my favorite at this point. The Reason is the TRENDY and unique designs. I can impress my potential customers.
The LA Showroom is a perfect place for a unique fashion item. It is the leading online fashion wholesale clothing marketplace. Through their site, companies can easily promote their merchandise. 
The customer service team at LA is always available to help you. Whenever you have any questions, they will answer them promptly and provide you with the guidance you need.
They also offer their vendors personalized email campaigns, graphic design, and professional fashion photography services.
Primary Products:
Women's Wear
Menswear
Children's Apparel
Bags
Footwear and Accessories
Phone:
Email Address:
Location:
Main office: 110 E 9th Street #C0600, Los Angeles, CA 90079, USA
3. Ace of Diamond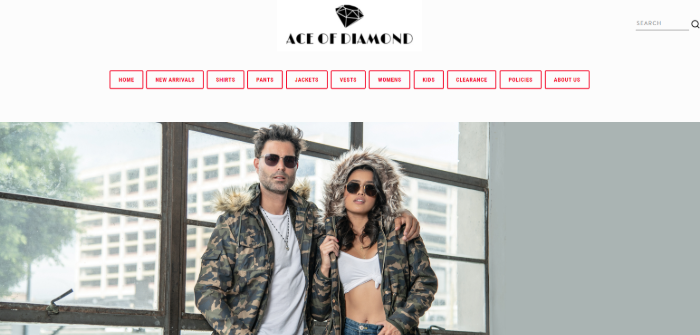 Ace of Diamond is one of the biggest and most established companies in the men's wholesale fashion industry. You can get wholesale men's jeans, coats, suits, etc.
As a leading wholesale clothing retail store in downtown Los Angeles, they are committed to providing excellent customer service at every step of the buying process. They expanded their business to women's and kids' wear as well.
Primary Products:
Shirts
T-shirts
Formal wear
Pants
Jackets
Vests
Kids
Phone:
Email Address:
Location:
1440 Santee St., Los Angeles, CA 90015
4. Orange Shine

Orange Shine builds a marketplace for wholesale merchants to directly sell their products to consumers. They have more than 700 wholesale suppliers who release new apparel, footwear, accessories, and beauty products every day.
Such a HUGE RANGE of suppliers are a treat to my business. I can narrow down my research to the BEST supplier and find a better deal. Getting quotes from multiple suppliers becomes easier.
They wanted to connect buyers and sellers by providing the best tools to make the process easy and convenient. In addition, OrangeShine offers its customers very affordable pricing. This is what makes OrangeShine unique and different from its competitors.
Primary Products:
Women's fashion wear
Shoes
Handbags
Accessories/Jewelry
Kids
Beauty
Phone:
Email Address:
Hours of Operation:
Monday – Friday 7:30 am – 5:30 pm
Location:
17777 Center Court Dr., #250 Cerritos, CA 90703
5. The Clothing Company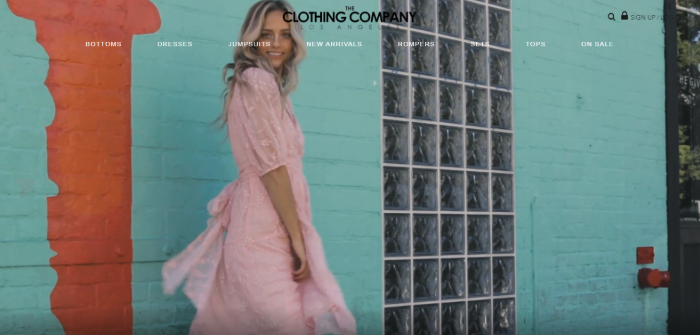 The Clothing Company has made its mark on Los Angeles's fashion since 1991.
Their clothing is a perfect example of how to dress for comfort. All clothes are very pretty, and they also offer competitive prices. They always make sure that their fashion clothing is comfortable for their customers.
Their versatile designs allow you to get your fashion fix without traveling to the big city. The CC wholesale clothing vendors always are known for their different types of trendy apparel at affordable prices. You can easily find the top vendors that specifically design women's clothing.
Primary Products:
Tops
Sets
Dresses
Rompers
Jumpsuits
Bottoms
Phone:
(213) 746-6087
(213) 663-3791
Email Address:
Hours of Operation:
Monday – Friday 8:00am – 6:00pm
Saturday – Sunday Closed
Location:
1105 Towne Ave #103, Los Angeles, CA 90021
6. Peach Love California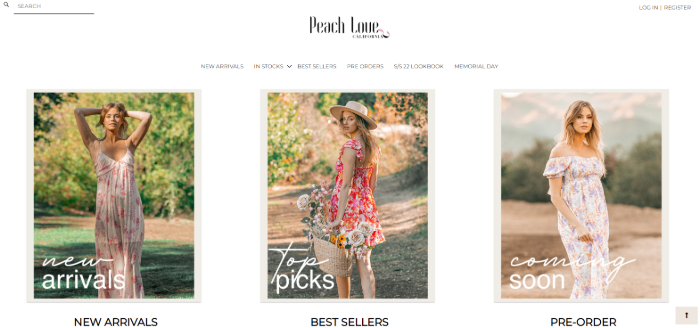 Peach Love California has come up with a good solution for those women who wants fashionable dresses at an affordable price range. Their clothes are made out of quality material, so you can expect them to last long. This wholesale fashion couture also offers significant discounts, which means you can save money while shopping.
This company creates fashionable clothes that are perfect for any occasion. They are unique in what they do. For example, they have a lot of printed clothes that have different patterns and designs. If you are interested in the clothing industry, you must visit the website of Los Angeles wholesale clothing vendors.
My experience with peach live California has been GREAT. Their customer service COMPRISES experts ready to provide solutions. I get the customization at a single message.
Primary Products:
Dresses
Tops
Bottoms
Outerwear
Phone:
213.624.7777
Whatsapp: 323.405.1536
Email Address:
Hours of Operation:
Monday – Friday 8:30 – 5:00 PST
Location:
Peach Love California, 2670 Leonis Blvd, Vernon, CA 90058
7. Mad For Love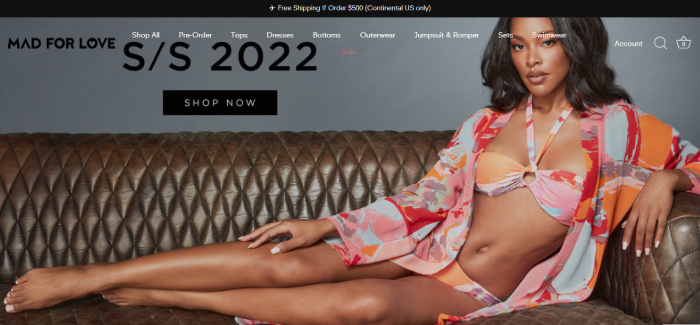 When buying fashionable clothes, you should buy from a reputable company. Don't buy from a company that doesn't have a long history of selling clothing. "Mad For Love" on of the biggest clothing suppliers. They've been in the fashion industry for more than 20 years.
Mad for love has a LONG HISTORY that convinced me to try this supplier a year ago. From that period, I am still a PERMANENT buyer. They have all the apparel varieties that I need for my brand.
They know their customers very well and will provide them with the best products from the best clothing designers. The company strives for reasonable pricing and the highest quality of its products.
Primary Products:
Tops
Bottoms
Dresses
Swimwears
Outerwear
Jumpsuits & Rompers
Sets
Phone:
Email Address:
Hours of Operation:
Monday to Friday 9:00am – 5:30pm
Location:
1015 Crocker St. #S-03, Los Angeles, CA 90021
8. Tasha Apparel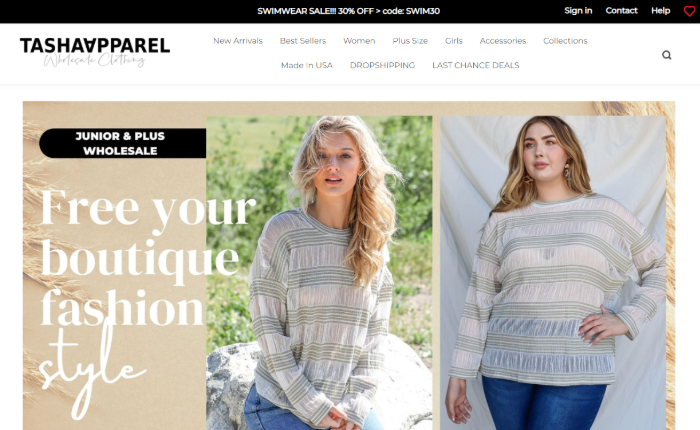 Tasha Apparel is one of the unique wholesale clothing stores with the latest fashionable dresses. They are very famous for their exclusive incredible selection of designs and trendiest styles.
Their fashion clothes are unique, and they use a lot of fabric in their designs, so their clothes have a great texture and feel. You can find their products at branded stores, boutiques, and an online clothing fashion website.
Primary Products:
All kinds of Women's clothing
Accessories
Phone:
+1 (323) 531-9398
+1 (213) 378-6774
Email Address:
Hours of Operation:
Monday – Friday 8:30am – 5:00pm (PST)
Location:
6901 McKinley Ave. Los Angeles, CA 90001
9. Tyche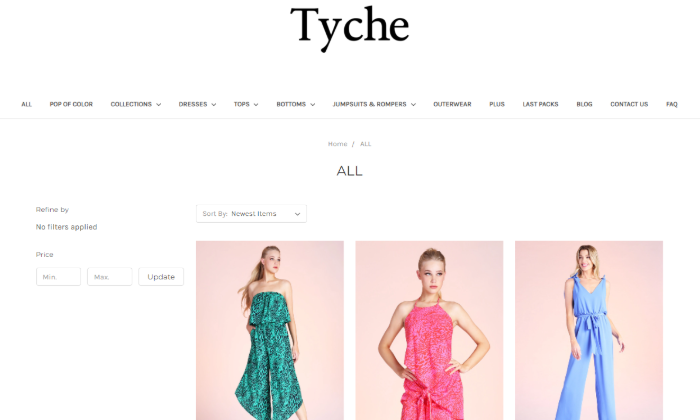 Tyche is one of the best wholesale clothing distributors around. It was started in 2012 in sunny Los Angeles and has become known for its robust designs. Their wholesale clothes are comfortable and easy to wear.
There are many modern clothing items in the store that you can use to add some color to your wardrobe or your online store. Tyche clothes wholesale Los Angeles specifically designs women's clothing that will make you look more fashionable. 
Tyche has the WHOLESALE PRICING. Their lower prices than the market rate is a GOOD opportunity to make profit. Door-to-door shipping gets the THING better over time.
Primary Products:
Dresses
Tops
Bottoms
Jumpsuits & Rompers
Outerwear
Phone:
Email Address:
Hours of Operation:
Monday – Friday 8:00am – 5:30pm
Location:
921 Crocker St Ste C-9 (Corner of 9th Place), Los Angeles, CA 90021
10. Wishlist Apparel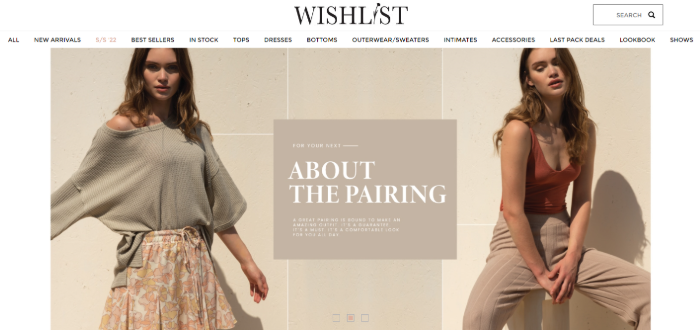 This company is a one-stop-shop for wide range of apparel, from dresses to pants and more. Their clothes are made from high-quality materials, and the colors are bright. The clothes are stylish and functional, made by top fashion designers.
Their clothes are very comfortable and easy to wear. Wishlist also has a wide range of sizes available. So, whether you want to buy a tight top or loose pants, you can find them here at great prices.
Primary Products:
Women's Dresses
Tops
Outerwear
Sweaters
Bottoms
Intimate
Accessories
Phone:
Email Address:
Hours of Operation:
Monday- Friday 7 am to 4:30 Pm PST
Location:
Corporate office: 2300 Garfield Ave. Commerce, CA 90040
Showroom: 1100 san Pedro st. #l-02, Los Angeles, CA 90015
11. Adora Apparel
After launching in 2010, Adora Apparel became one of the best women's apparel manufacturers and wholesalers. The company offers the latest trends and affordable clothing to the masses. Their goal was to provide excellent quality and service.
Their customer service is professional. Not only during trading but also after trading they helped me out. Easy return policy builds more trust. For every seller, it is a GOOD manufacturer.
Adora wholesale wanted to create affordable fashion clothing that would fit well in all sizes. The founder had previous experience in the garment industry and retail. This wholesale women's clothing company wanted to help women dress well at a low price.
Primary Products:
Tops
Bottoms
Dresses
Outerwear
Jumpsuits & Rompers
Phone:
Email Address:
Hours of Operation:
Monday to Friday: 9am – 5pm (PT)
Location:
1100 San Pedro St #A-3, Los Angeles, CA 90021
12. J.NNA Clothing

J.nna is one of the best-known wholesale women's clothing fashion brands in America. They provide high-quality clothing for women and specialize in casual wear.
They provide comfortable and durable clothes at reasonable prices, and the company is known for its stylish, trendy, and casual latest fashions. Their website offers customers detailed information about the clothes and the prices. They also provide complete customer support.
Primary Products:
Top
Bottom
Dresses
Sweater
Outerwear
Phone:
Email Address:
Location:
365 East Jefferson Boulevard, Los Angeles, CA 90011
How can you start your own apparel brand in Los Angeles?
With all the money that comes with starting a business, you may be tempted to take advantage of every opportunity. So if you're considering starting your own brand, it's essential to consider the long-term goals you have in mind and evaluate your current skill set against the type of brand you want to build.
There are two ways to start your own business in Los Angeles:
The first one is to find private labeling dropshipping suppliers. A private label drop shipper is someone who dropships their products with your brand logo. They create products, and whenever you forward an order to them, they put your logo on their product and packaging and send it to your customers.
The second method is to build a website, buy products from wholesale vendors and start selling products yourself. You can sell anything you want online with this method. You can sell your products either online or offline. You need to have suitable branding materials like- a unique logo, slogan, distinct color scheme, etc., for your website. If I say "Nike," what is the first thing that comes into your mind? Their logo and slogan "Just do it," right? That's the power of branding.
If you don't know how to create a website, you can use eCommerce platforms like- Shopify, BigCommerce, WooCommerce, etc., that is easy to use. This type of website builder is prevalent among small businesses and individuals that want to create a personal or small business website.
FAQs about Clothing Wholesalers in Los Angeles
What do I need to buy wholesale clothing in Los Angeles?
Most states only require that you obtain a license if you want to buy wholesale clothing. You can apply for a license either online or in person. Buying wholesale is the best way to save money. It is essential to know that the license itself is not free, so you need to pay for the license upfront. Your payment will be determined by the type of license you choose.
How much money does it take to start a clothing line?
Clothing lines have varying startup costs. The more clothes you are going to sell, the more money you will spend on your startup costs. 
Starting a small-scale clothing line, you should expect to spend around $500. On the other hand, creating an extensive clothing line might have to pay between $25,000 and $50,000. As you can see, it is not as easy as it looks. It takes a lot of time and effort to launch your clothing line.
Is selling clothes a good business?
Definitely, Yes! It's no secret that online retail is hot. Our society is characterized by heavy spending on clothing. Market revenue is forecast to reach US$0.99 trillion in 2022 in the Fashion segment. So, the fashion industry is a billion-dollar industry, growing at a very rapid pace.
Is Shopify good for selling clothes?
If you want to start selling your clothes, you should check out Shopify. 
Shopify isn't just good for clothing businesses. It's great for any business, period. From fashion companies and high-end clothing retailers to small local businesses and non-profit organizations, Shopify is easy to set up and use your online store.
What's Next
For your business to grow in Los Angeles, you must target the right customers willing to spend more than the average consumer. Then you should offer them high-quality products at the best prices.
When it comes to finding the right clothes wholesaler in the Los Angeles area, it starts with understanding which fashion wholesaler has a reputation for being reliable, honest, and easy to work with.
You can contact us if you have any problems with your product sourcing. With Leelinesourcing, you'll get professional help from our expert team. You won't need to struggle to find suppliers or negotiate with them.
Do you want a successful import business?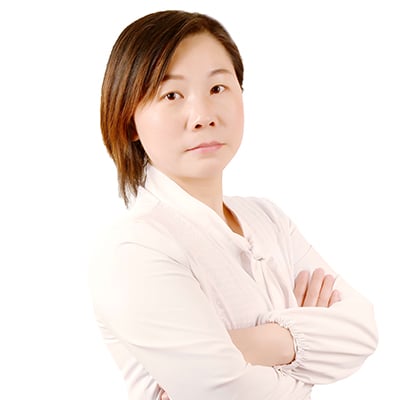 Hey, I'm Sharline, co-founder of LeelineSourcing. We've helped 2000+ customers import from China.
Do you want a better price on product or shipping?
We are sorry that this post was not useful for you!
Let us improve this post!
Tell us how we can improve this post?