Best China Crowdfunding Fulfillment Service
Fulfilling your orders is as crucial as getting the funds you need. The Leeline Sourcing crowdfunding fulfillment team handles SAFE logistics to cut your hassles.
What to do with your additional time? Just focus on what you do best – run more crowdfunding CAMPAIGNS!
Let's get started, and observe your profit SKYROCKETS!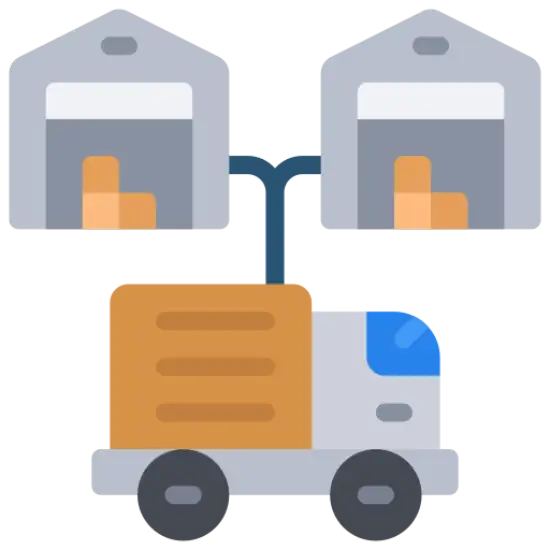 2,600+ M²
Fulfillment Center
---
Trusted By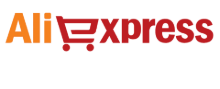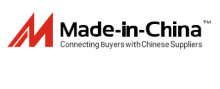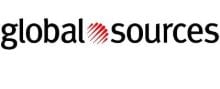 Leeline Sourcing Crowdfunding Fulfillment Service

Handle Shipping Process
We are the best fulfillment company in the kickstarter shipping industry. Let us be your China fulfillment partner. We handle the WHOLE process of the kickstarter project, from warehousing to delivery.
We store, we inspect, and we deliver. You save cost, time, and get peace of mind.
We ensure the entire crowdfunding fulfillment is SMOOTH for your international customers. Thus, your backers get their rewards FAST in a TIMELY manner!

Private Label Products
Bring your company's project to the next level with private-label products.
You can CUSTOMIZE packaging and branding for your kickstarter campaign. Our crowdfunding resources help make your branding and products truly UNIQUE.
Stand out from the crowd. Attract more international backers. MORE kickstarter projects!

Multiple Fast & Efficient Shipping Options
We have broad connections with shipping companies from different countries. Our team offers LOWER shipping prices with fast and efficient delivery. So, you get a one-stop service for international orders for more convenience!
Cut your budget on shipping costs and focus more on product development! SHINE as one of the successful crowdfunding creators.

Batch Order Processing for Rapid Fulfillment
Speed and consistency are KEYS to fulfilling orders for your crowdfunding backers.
That's where our cutting-edge software comes in! We utilize batch-style order processing to ease your supply chain management.
What's exciting? We manage large numbers of similar orders RAPIDLY while maintaining STRICT quality control. You get BETTER REPUTATION with fast delivery and quality goods.
Fantastic.
Need Any Professional and Safe Crowdfunding Fulfillment from China?
Our approach
What Makes Leeline Sourcing Stand Out?
We offer competitive prices. We ensure our customers obtain the BEST VALUE for their money. Our goal is to provide a cost-effective order fulfillment service to our customers. Increase your PROFIT margin by offering competitive pricing in the market!
Top-notch customer support. Our kickstarter fulfillment specialists are ALWAYS online to help. Simply email us, and we typically reply within 24 hours so your business runs SMOOTH.
Express shipping time. Next-day delivery? Yes, it is possible! We understand you might need to hit tight deadlines or require urgent delivery. We provide sufficient inventory and an efficient shipping period for your needs. More SATISFIED and RETURNING CUSTOMERS!
Hear it from fellow Clients
The service provided by Leeline exceeded my expectations for crowdfunding fulfillment. That's AMAZING. The team tailored solutions to my needs. They also shipped rewards to my international backers timely and perfect condition!
– Jasmine, Australia
---
Source Your Products and Start Crowdfunding Fulfillment
We offer the best price and Crowdfunding Fulfillment services to help you improve your eCommerce business.
Crowdfunding Fulfillment
Are you gearing up for a campaign and seeking a crowdfunding fulfillment service?
Exciting times! With Leeline Sourcing, you can now give your backers a TRULY rewarding experience.
What do we do? Leeline Sourcing takes care of the nitty-gritty logistics with our decade of sourcing experience. So, you can FOCUS being one of the kickstarter creators – bringing your PROJECT to life. More SALES, more PROFITS!
We will guide you through the China fulfillment processes, including:
What is Crowdfunding Fulfillment?
Why Should You Consider Crowdfunding Fulfillment?
What is the Process of Crowdfunding Fulfillment?
Challenges to Ship and Fulfill Crowdfunding Rewards
Tips for Choosing Crowdfunding Fulfillment Services
Grab your tea, and let's dive deep!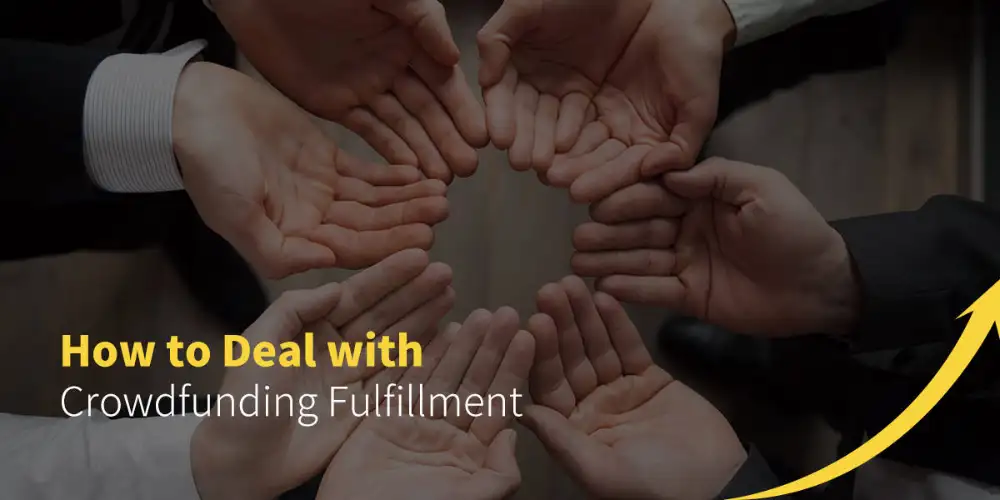 What is Crowdfunding Fulfillment?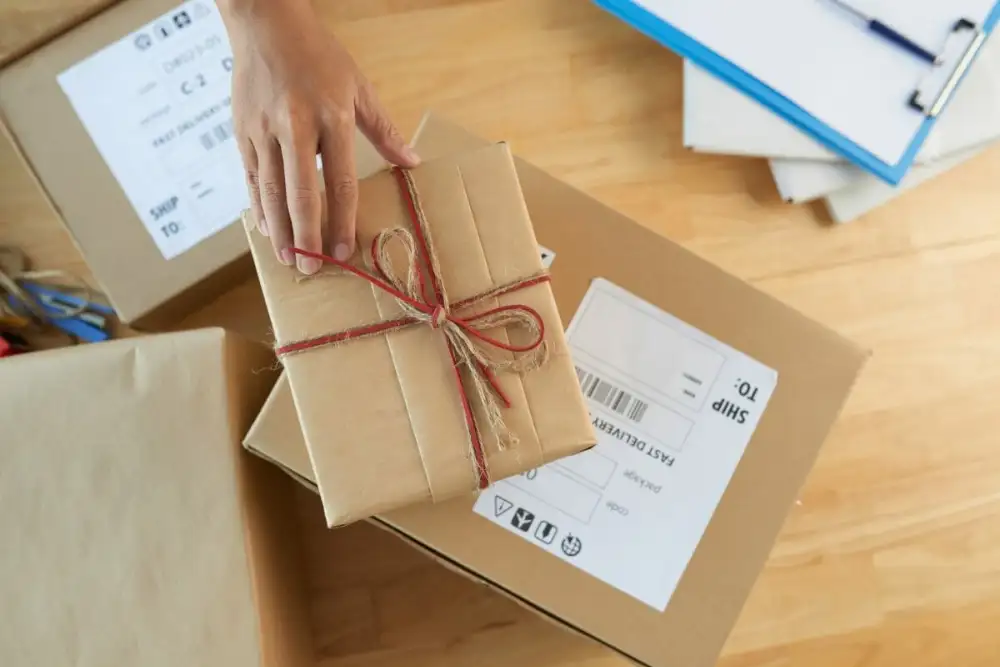 Don't have enough starting costs?
Crowdfunding is a popular method for businesses to raise funds from people online. You can launch crowdfunding campaigns to fund initial products in the market. Examples of famous crowdfunding campaigns are Kickstarter and Indiegogo campaigns.
What's next? Reach backers by sending rewards to them.
Crowdfunding fulfillment services handle the logistics of storing and shipping orders. The entire handling process will be done by PROFESSIONAL logistics experts (which is us!).
Choosing the service based on LOCATION, CAPABILITIES, and product HANDLING is crucial. Let's continue the journey!
Why Should You Consider Crowdfunding Fulfillment?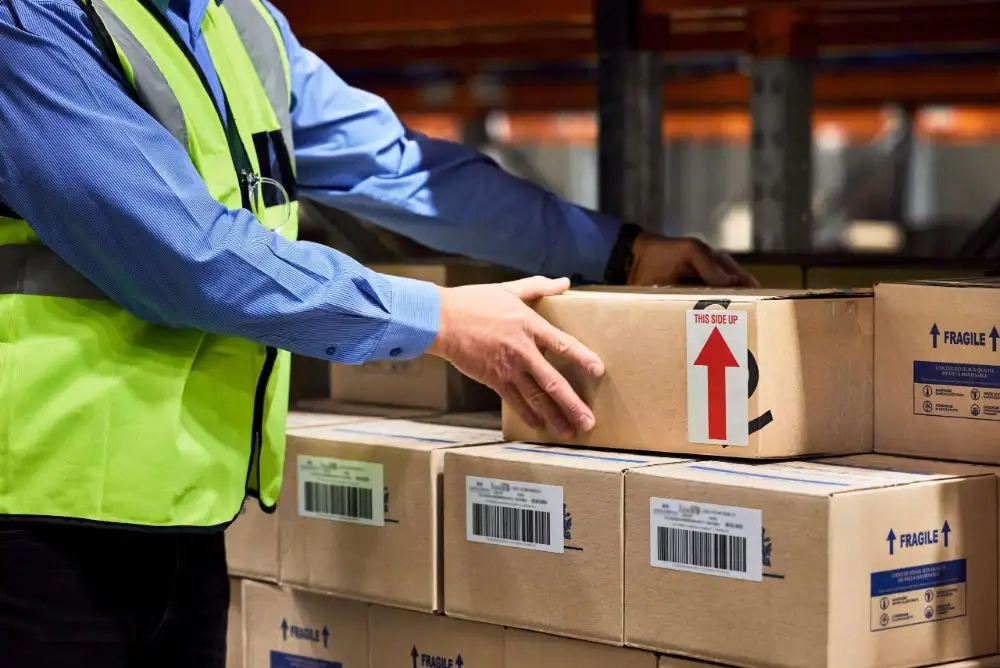 Time to FOCUS on your business GROWTH!
Set yourself FREE from handling ORDERS. So, you can focus more on your business CREATIVITY. Take your time to brainstorm more business ideas. Be the PIONEER in introducing new products in the market. If you introduce a demanding product successfully…
Pee-ka-bom! Sales boosted.
Let kickstarter fulfillment experts handle the delivery to your backers. You save costs and customs duties to ship internationally. They ensure TIMELY delivery to customers while handling the customs policies.
Also, they advise you on the most EFFICIENT and cost-effective shipping solutions.
Thus, long-term contracts with fulfillment companies are ideal for businesses. Why not utilize these kickstarter fulfillment services? You save money on overhead costs and gain more PROFIT in selling products.
Looking for the Best China Sourcing Agent?
Leeline Sourcing helps you find factories, get competitive prices, follow up production, ensure quality and deliver products to the door.
What is the Process of Crowdfunding Fulfillment?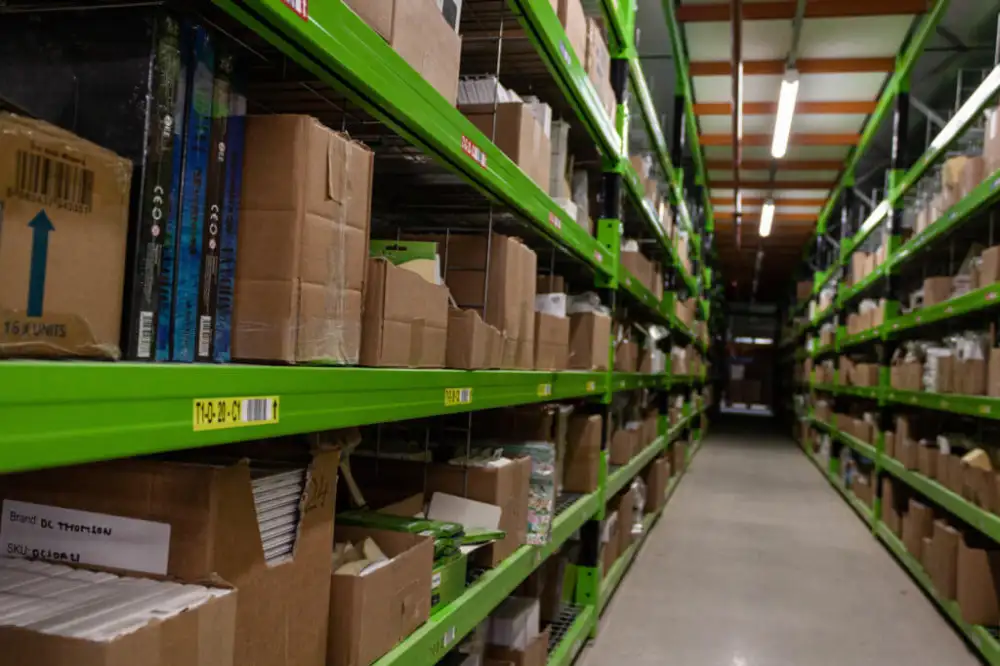 Kickstarter fulfillment follows a process similar to e-commerce stores. It involves acquiring inventory, storing merchandise, processing orders, and shipping them to customers.
Yet, it only FULFILLS rewards for BACKERS who have supported kickstarter campaigns.
Step 1: Launch the Kickstarter Campaign
Launching a crowdfunding campaign involves the following kickstarter fulfillment services:
develop a unique product
choosing a crowdfunding platform
setting a funding goal
creating a compelling campaign page to showcase the product
promotion through social media
Once the campaign reaches its funding goal, the fulfillment part begins.
Step 2: Product Procurement
SOURCE products to reward your backers. Choosing a RELIABLE and QUALITY supplier saves you many hassles dealing with complaints.
Consider your budget allocation when acquiring products.
Step 3: Store in A Fulfillment Center
You need to store inventory in a fulfillment center before shipping them to your backers.
Having a long-term fulfillment warehouse solution is essential. You TRANSIT from a crowdfunding campaign to a full-scale e-commerce venture EASILY.
Step 4: Packing and Labeling
Packing is a value-added part where your backers leave an impression on you. Some packaging ideas:
Custom box
Envelope
Custom printed stickers
Gift message
Shipping label
Step 5: Ship Orders
Get your products delivered to your backers' doorstep! The final step is ensuring your backers receive the goods in GOOD condition and ON-TIME.
Challenges to Ship and Fulfill Crowdfunding Rewards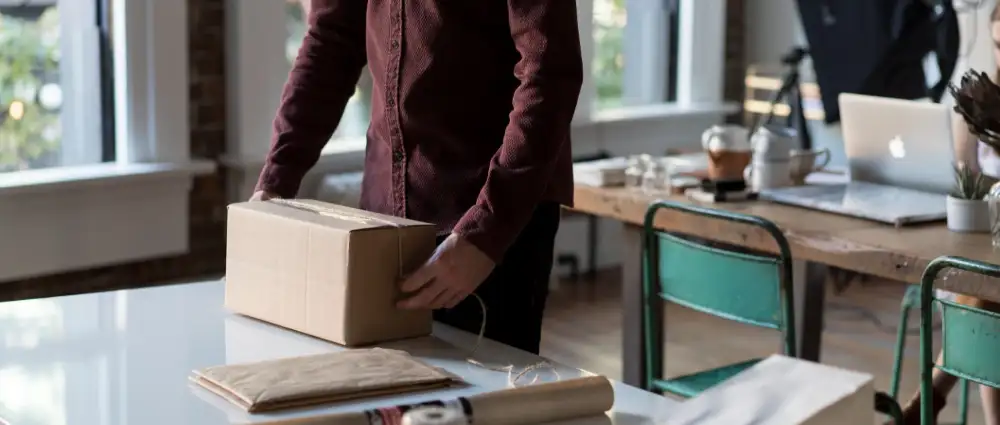 Managing Large Volumes of Products
Many creators send kickstarter rewards to all the backers after a campaign. This involves many items being shipped out in a short period. Thus, it can be a HECTIC process.
Addressing the Cost of International Shipping
A crowdfunding campaign is often open to backers worldwide. These kickstarter fulfillment services incur additional shipping charges. The kickstarter shipping costs include the following:
National taxes
Customs duties
Shipping coverage.
Handling Large and Fragile Items
BIG and FRAGILE products require different shipping requirements and modes (sea or air).
They need to be handled with CARE to avoid any damage. It ensures that your inventory arrives in good condition.
Ensuring Freight Transport Insurance
The service provider may sometimes rush to ship the items to meet delivery deadlines. It leads to damaged or lost goods due to aggressive handling. Proper insurance coverage is essential to mitigate the risk.
Looking to find a reliable Chinese supplier?
As the best China sourcing agent, we help you find factories, get competitive prices, follow up production, ensure quality and deliver products to the door.
Tips for Choosing Crowdfunding Fulfillment Services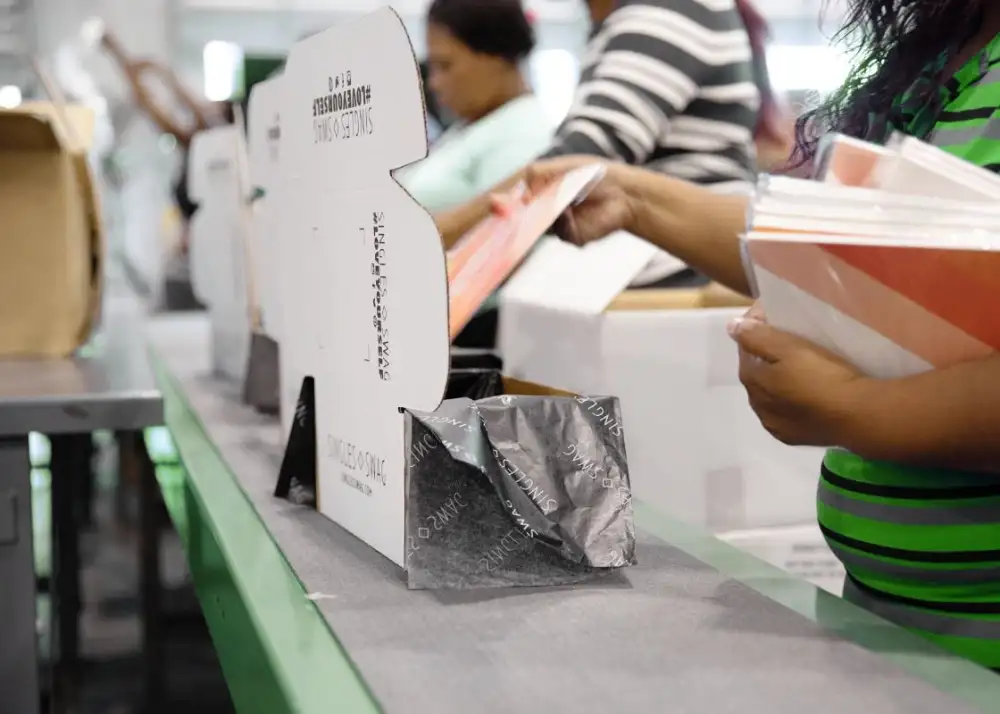 Interested in kickstarter fulfillment service? Guarantee your backers to receive their rewards HAPPILY. Here are some tips for you:
Set a Fulfillment Budget You Can Afford
Fulfillment costs can QUICKLY add up. So it's crucial to set a reasonable budget before choosing a fulfillment company.
Negotiate a CLEAR contract with your provider. You should outline all expenses to avoid hidden fees or unexpected bills. Make sure the company you choose has transparent pricing and payment options.
Look for a Reputable and Experienced Team
PRIORITIZE the experience provided in kickstarter fulfillment.
You should work with a team that knows the UNIQUE challenges of shipping rewards to backers. They can handle any potential issues that may arise during the fulfillment process.
Read Google reviews or blog posts about the company online before deciding.
Check Technology Integration for Automation
Opt for platform integrations to make your kickstarter fulfillment SEAMLESS. It ensures a smooth flow of data and tracking of orders and inventory.
You can access real-time updates, making it EASIER to manage the shipping process. Also, ensure the TIMELY delivery of rewards to backers!
FAQs about Crowdfunding Fulfillment
1. What are the types of crowdfunding? 
There are four primary types of crowdfunding: 
Donation-based: people donate without expecting any benefits in return.
Reward-based: people contribute to getting non-financial rewards, such as a product or service.
Equity-based: people invest for ownership in the company or project. 
Debt-based: people contribute in exchange for a fixed return on their investment.
2. Does every shipping company offer crowdfunding fulfillment services?
No. However, a vast majority of shipping companies do offer crowdfunding fulfillment services. Or, you can always source for third-party companies to handle your orders. They partner with shipping companies to handle your orders.
3. Which shipping company would be best for my crowdfunding fulfillment?
You need to consider several factors to choose your shipping company:
· The size of the parcel
· Budget
· Shipping destination
· Timeline
Here are some reputable shipping companies for kickstarter fulfillment:
· FedEx
· UPS
· USPS
· DHL
What's Next
With crowdfunding fulfillment, you can get a smooth and enjoyable experience.
They deserve it. Build TRUST and LOYALTY along the way!
Trust Leeline Sourcing to handle your storage and shipping with CARE and EFFICIENCY. With our decade of sourcing and shipping experience, you'll have happy backers in no time.
Wait no more! Contact us now to get a quote for your personalized fulfillment solution.
Do you want a successful import business?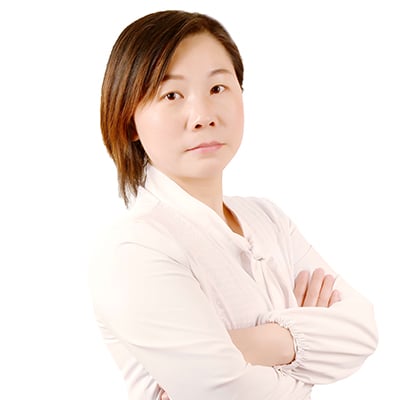 Hey, I'm Sharline, co-founder of LeelineSourcing. We've helped 2000+ customers import from China.
Do you want a better price on product or shipping?
We are sorry that this post was not useful for you!
Let us improve this post!
Tell us how we can improve this post?