LA Low Minimum Cut and Sew Manufacturers
With Leelinesourcing, you can find the best cut and sew manufacturers low minimum in Los Angeles. Once we find the manufacturers capable of providing you with quality services, we will be in touch with the best quote within 48 hours and provide you with the lowest prices and best services possible.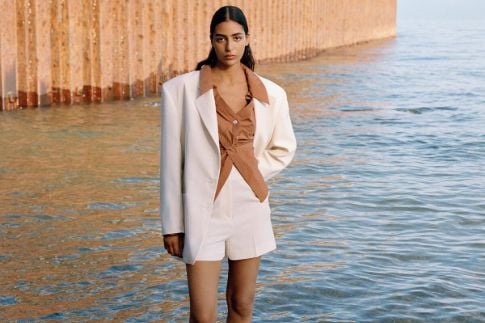 No Risk Free Sourcing No Hidden Fee
You can get Free detailed product quote before order
Wholesale Best Cut and Sew Clothing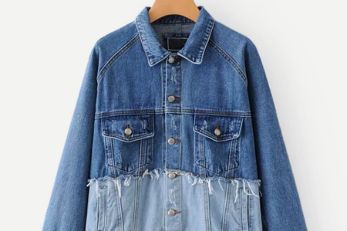 Wholesale Cut and Sew Jacket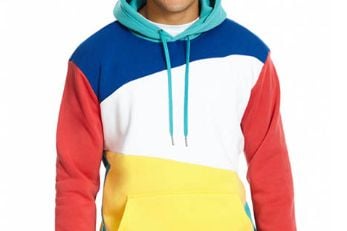 Wholesale Cut and Sew Hoodie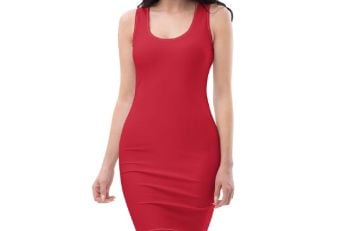 Wholesale Cut and Sew Dress
---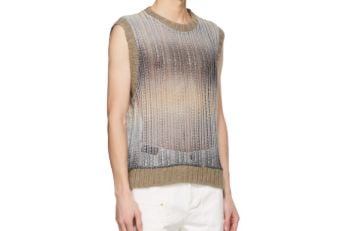 Wholesale Cut and Sew Knits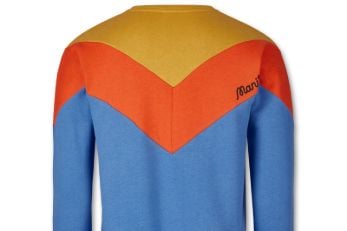 Wholesale Cut and Sew Sweatshirt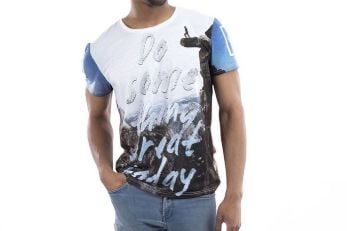 Wholesale Cut and Sew T-shirt
---
Our Cut and Sew Manufacturing Services Include: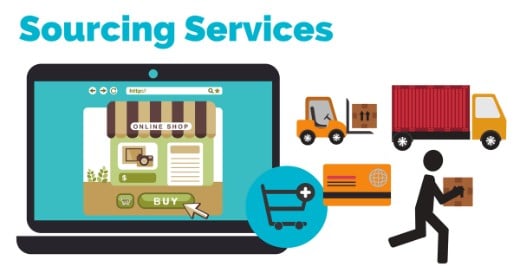 Sourcing Clothing Suppliers
Our Leelinesource agent services allow us to connect you with the best cut and sew manufacturers. These manufacturers can offer you 100% genuine products at the best prices. You will have the ability to choose the products you want and get the best prices you want to pay.
Clothing Quality Control
The process that goes on in our quality control department is very effective and complicated. It involves checking every single product from cut and sew to delivery. We test the products for quality and any defects. We also check the packaging for any damages. If any damage is found in the packaging, the product will be sent back to the factory for repair.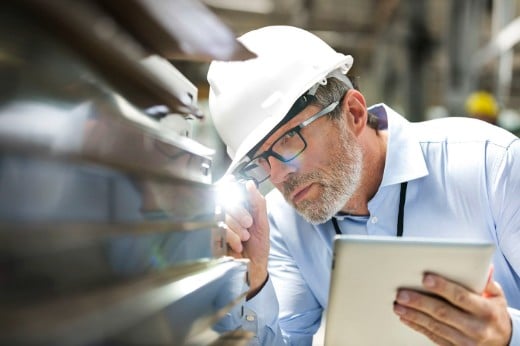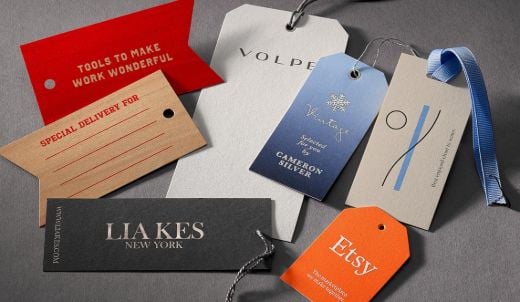 Private Label & White Label Clothing
Brands provide us with a sense of exclusivity. You can create your clothing brand using Private Label & White Label clothing services from Leelinesourcing. Private label cut and sew manufacturers allow you to customize your products to fit your customers' needs.
Dropshipping and Fulfillment
Finding reliable cut and sew manufacturers for your dropshipping business is easy with Leelinesourcing. Our expert team will take care of everything from finding the best manufacturer to delivering products for your dropshipping business.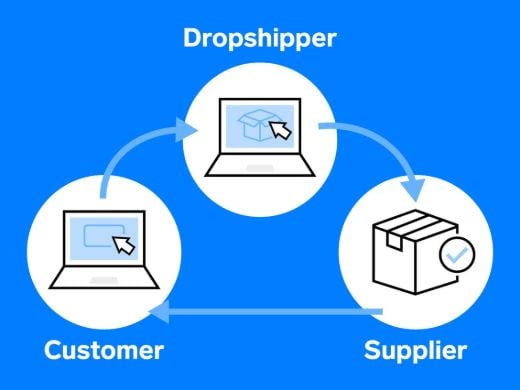 ---
Source Your Cut and Sew Clothing and Make Big Money
We offer the best wholesale price and high quality cut and sew clothing to help you boost your business.
---
Top 7 Cut and Sew Manufacturers Low Minimum in Los Angeles
The manufacturers of Los Angeles cut and sew clothing and accessories are diverse. When it comes to cutting and sewing manufacturers, the quality and durability of the material can make all the difference. So it's essential to choose the proper manufacturer who can give you the suitable fabric for your clothing line.
Leelinesourcing expert team has analyzed the Los Angeles cut and sew market and listed below the Top 7 Best Cut and Sew Manufacturers Low Minimum in Los Angeles. They're not only the ones with the lowest minimum order but also offer the best quality materials for your projects.
See below for the list of companies you should work with.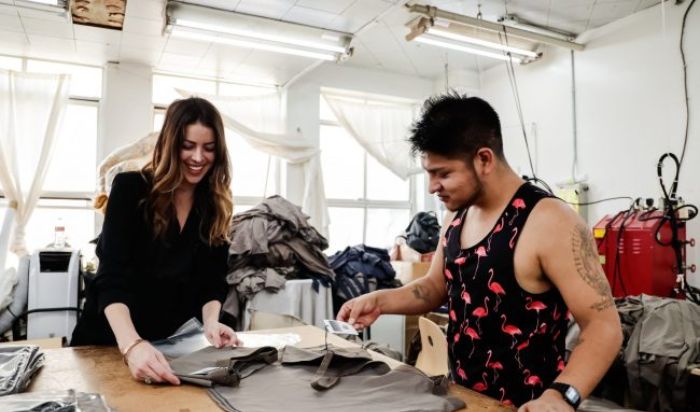 1. ARGYLE Haus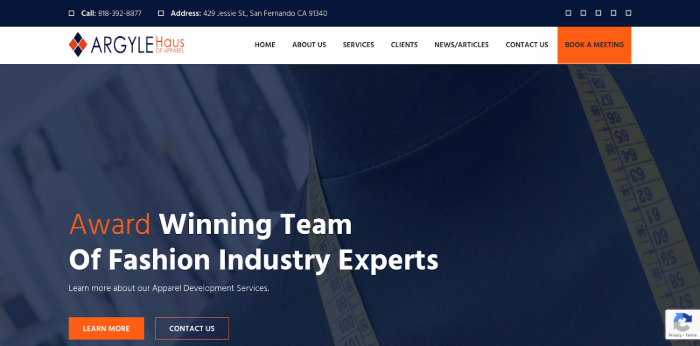 Many companies that offer custom clothing services are costly. It's best to find a company that provides excellent services at an affordable price. One such company is ARGYLE Haus of Apparel. It is a Los Angeles, CA-based fashion line design house and apparel manufacturing company that offers services to established designers, growth-stage companies, and national brands.
The company can provide services to both small and large businesses, and the company is well known among fashion designers.
This is a good company for those looking for excellent service and quality workmanship.
Primary Products:
Fashion Design
Apparel Development
Clothing Manufacturing
Phone:
Email Address:
Location:
429 Jessie St., San Fernando CA 91340
2. Make it LA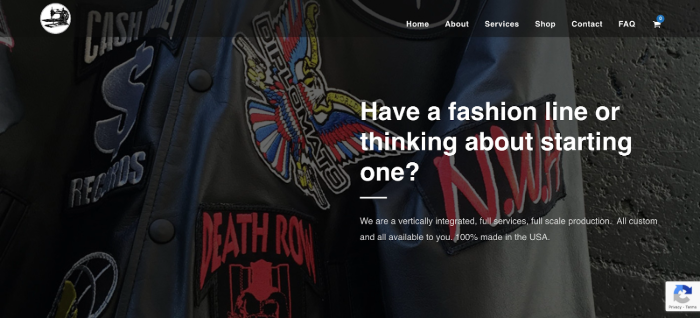 For high-quality clothing and apparel manufacturing services, contact Make it LA. They can help you with anything from your basic garment design to finishing. You can have the best and the highest quality products possible. They can handle everything from designing the clothes to making sure they're made right.
Primary Products and Services:
Patterns making
Tech Pack
Fabric and Trim Sourcing
Fabric Cutting
Marking and Grading
Sewing
Screen Printing
Samples and Duplicates
Embroidering
Private Label
Dye-sublimation
Finishing
Steam and Press
Quality Control and Trimming
Tagging
Fold, Bag and Pack
Phone:
Email Address:
Location:
1220 Maple Ave, Los Angeles, CA. 90015
3. Apparel Branders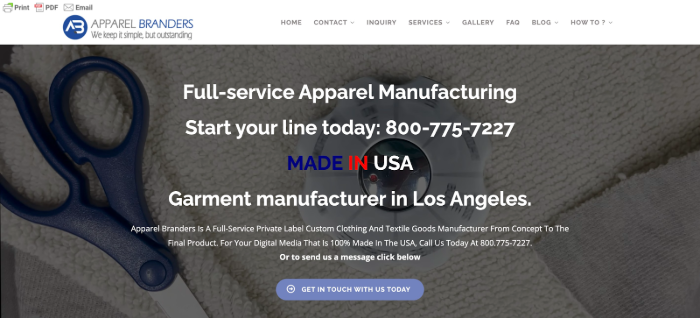 Apparel Branders is an excellent place to get started. Founded in Los Angeles & Orange County, California, United States, it is a vertically integrated complete package apparel manufacturer. They have experienced and knowledgeable people to help you get your company started. They are a good choice because they can help you create a new clothing line.
The company provides complete assistance to clients in terms of developing brand clothing samples, Low MOQ production, volume production, re-labeling, knitting, cut & sew, decorating, fabric & garment dyeing, packaging, fulfillment, and helping your business start with success regarding all your digital media requirements. You'll get the full production process and production services here.
Primary Products:
Sample Development
Development Packages
Apparel Manufacturing
Establish Brands
Organic Products And Apparel
USA Denim Manufacturing
Stock Apparel Patterns
Stock Apparel For Re-Branding
Accessory/Textile Goods
Digital Media Branding
Phone:
Email Address:
Hours of Operation:
Monday – Friday 8:00 – 17:00
Location:
4. Teg the Evans Group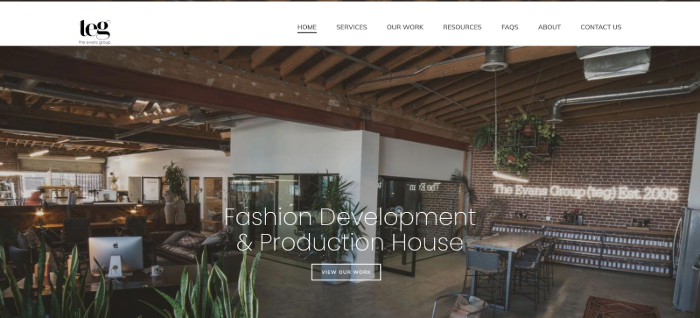 TEG offers custom embroidery services to clients nationwide. This company is dedicated to ensuring that the customer gets exactly what he or she wants and that they get it in time. TEG provides that the process goes smoothly for the client.
TEG is also a great source of information about different types of embroidery, including machine embroidery. Clients have found that the information TEG provides is very useful.
Primary Products and services:
Phone:
Email Address:
Location:
1926 E. 7th Street, Suite B, Los Angeles, CA 90021
5. 9B Apparel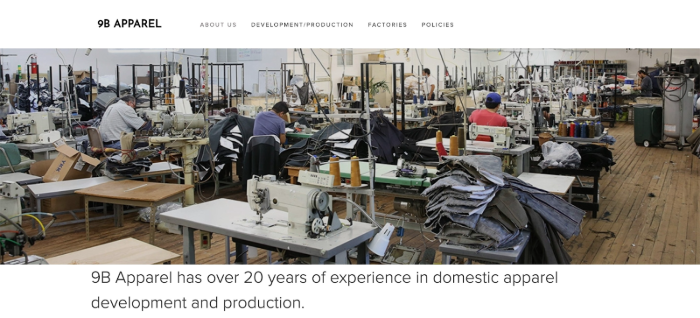 9B Apparel has been producing high-quality apparel for over 20 years. They've helped businesses with all kinds of needs. Their staff has the experience to help you with the entire process, from the pre-production design process to final product fulfillment. Their experienced project management team includes talented sample makers, pattern makers, production managers, brand advisers, etc.
When you work with 9B Apparel, you'll find that their staff is dedicated to helping you achieve the results you want. They can do the job right the first time, and they are willing to help with whatever you need. You'll get low minimums, excellent services, high quality, quick turnarounds, and domestic manufacturing.
Primary Products:
Outerwear
Shirts
Jumpsuits
Pants
Button-Up Shirts
Knitwear
Woven Dresses
Apparel production
Phone:
Email Address:
Location:
2628 E. 54th Street, Huntington Park CA, 90255
6. NANA ATELIER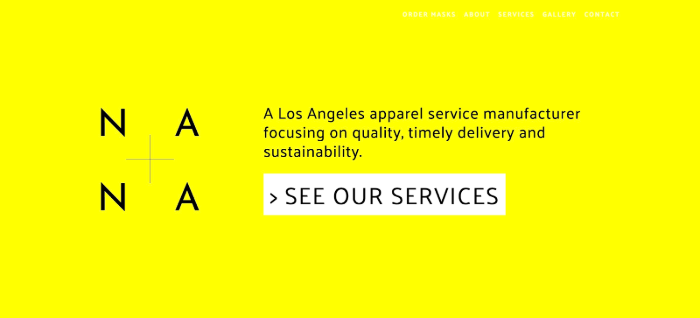 Nana Atelier is the perfect place to make your first clothing design. It is located in the bustling Boyle Heights, a bridge away from the Arts District.
The team at Nana Atelier has years of experience making clothes and garments. They will take care of everything so that you can focus on your clothing business. All of their pattern makers are experienced and highly qualified. So, they can be your great production partner.
Primary Products:
Pattern Development
First Prototype
Fit Samples
Duplicate Samples / Salesman Samples
Sample Cutting
Sample Sewing
Apparel Production
Dresses
Trousers
Denim
T-Shirt
Hoodie
Sweatpants
Location:
2847 E. 11th St. Downtown Los Angeles, CA 90023
7. Bomme Studio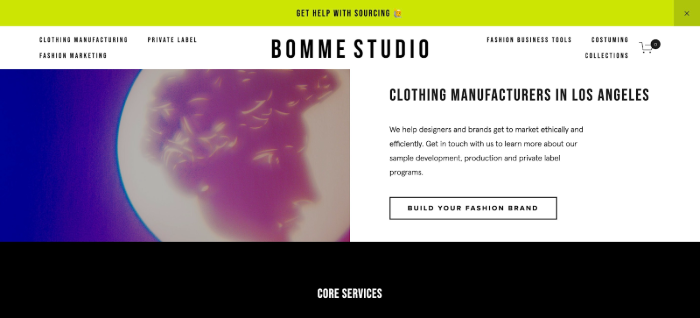 Bomme Studio's primary goal is to provide ethical labor in an environmentally friendly manner. They're committed to producing garments using ethically made fabric, materials, and tools to create clothes made with care and compassion. Their main objective is to produce garments at affordable prices.
Primary Products:
Activewear & Performance
Women's & Men's Swimwear
Children's Clothing
Email Address:
How do you find cut and sew manufacturers in Los Angeles?
Los Angeles is considered the center of fashion where you can find the best quality clothes.
Some tips on how you can find the best cut and sew manufacturers in Los Angeles.
1. Use the internet
The internet search engines are one of the best places to search for Los Angeles cut and sew manufacturing companies. With many clothing manufacturers available, you will find that you can get the best deals and offers. This is because the clothing manufacturers in Los Angeles are always competing for a good customer base.
2. Make your choice
Once you have found the best Los Angeles cut and sew manufacturers, contact them. You need to make sure that the clothing manufacturer can deliver quality products.
3. Get a sample
To better understand the features of the clothing, you should order a sample. The sample will help you to make the right decision.
To find the most reliable clothing manufacturers in Los Angeles, you can follow these tips.
FAQs about Cut and Sew Manufacturers Low Minimum in Los Angeles
Can I put my own tag on wholesale clothing?
You must meet legal requirements before putting your brand name on wholesale clothing, and they vary by state. You need to obtain permission from the manufacturer to use your company name on clothing that you purchase from a manufacturer.
What is a cut and sew brand?
A cut and sew brand is a company that provides cutting and sewing services to the fashion business. The cut and sew brand is made by cutting off part of the original fabric and then sewing it back onto the new piece of fabric.
Is it worth starting a clothing brand?
Starting a clothing line is a great business opportunity. With the recent popularity of clothing brands, there is a growing need for high-quality clothing that is stylish and affordable. Many small businesses turn to wholesale to start and run a clothing line.
What's Next
You may want to consider a cut and sew manufacturer because you can save a lot of money, time and space. You can take advantage of all the latest technological advances. You save on setup costs and manufacturing overhead by using a cut and sew factory because they are already equipped to operate and maintain.
If you want the best services, then you need to look for any of the Top 7 Best Cut and Sew Manufacturers Low Minimum Los Angeles for your company. Your success depends on the quality of the services you receive. Be sure to find the best manufacturer for your company.
In case you're still unsure of who to hire, you can contact us to guide you.
Do you want a successful import business?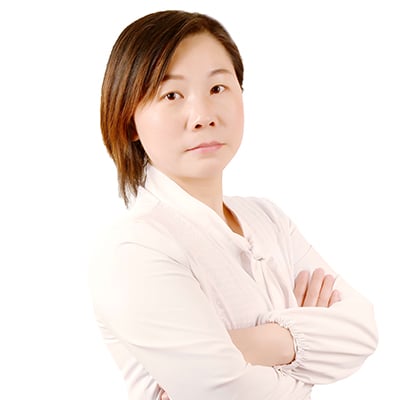 Hey, I'm Sharline, co-founder of LeelineSourcing. We've helped 2000+ customers import from China.
Do you want a better price on product or shipping?
We are sorry that this post was not useful for you!
Let us improve this post!
Tell us how we can improve this post?