Cut and Sew Manufacturers
Leenline has a team of 24/7 e-commerce experts available to assist you at any time. Our connections with a variety of clothing cut and sew manufacturers enable us to boost your emerging brand and provide you with premium and trustworthy services for your e-commerce project.
Top 1 Sourcing company in China
With 10 years of experience in china sourcing business
No Risk Free Sourcing No Hidden Fee
You can get Free detailed product quote before order
Trusted by over 2000 Customers
Leeline is your trusted sourcing agent partner in china
Wholesale Best Cut and Sew Products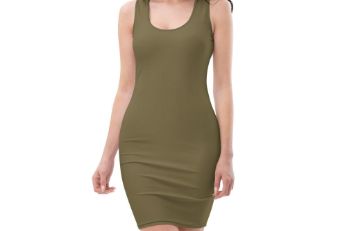 Wholesale Cut and Sew Dress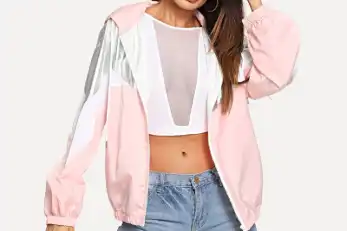 Wholesale Cut and Sew Hoodie Jacket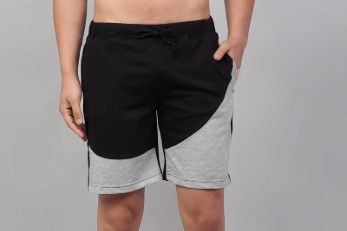 Wholesale Cut and Sew Shorts
---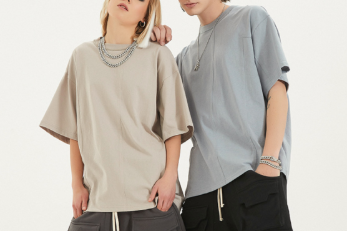 Wholesale Cut and Sew T-shirt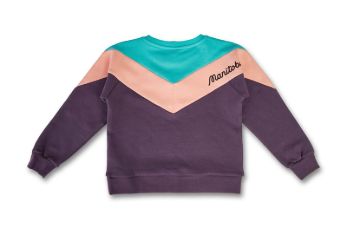 Wholesale Kids'Cut and Sew Sweatshirt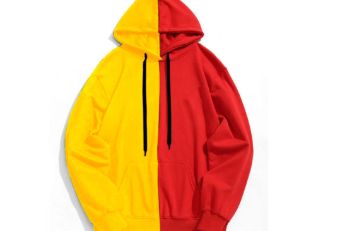 Wholesale Men's Cut and Sew Long Sleeve
---
Our Cut and Sew Manufacturing Services Include: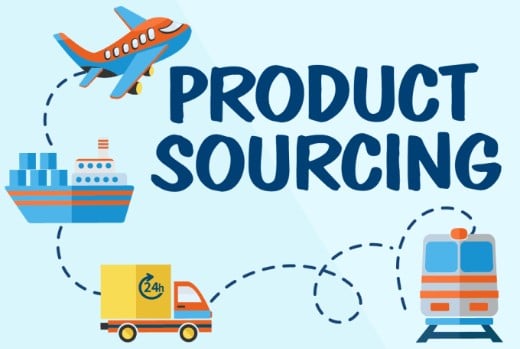 Sourcing Cut and Sew Product Suppliers
A cut and sew clothing supplier can make all the difference to the success of your new line. We can help you in finding the right supplier. When you wholesale with us, you'll get the best value for your money and low shipping costs for which vendor meets your requirements and budget.
Cut and Sew Product Quality Control
You always need unique and standard clothing for your retail shop. Therefore, we assist you in choosing one of the most significant cut and sew clothing providers while maintaining a proper quality check on the products delivered to your store. You will receive undamaged products when you get in touch with us.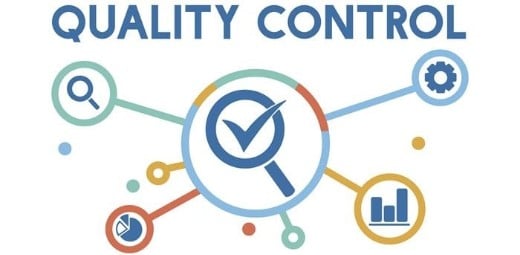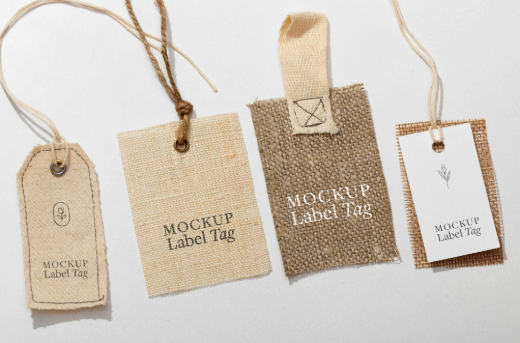 Private Label & White Label Cut and Sew Products
You can purchase an exclusive clothing line of your own by working with Leenline. We are a source that specializes in cut and sew clothing services for private label or white label brands. It is possible to customize all products with your logo and enjoy full customization.
Dropshipping and Fulfillment
Dropshipping is simple with our system, so you can focus on what matters most to your enterprise, customers and sales. You need a leading cut and sew manufacturer with custom products you want to sell. We arrange for the shipment of these products to our warehouse, then deliver them directly to your doorstep without charging you anything additional.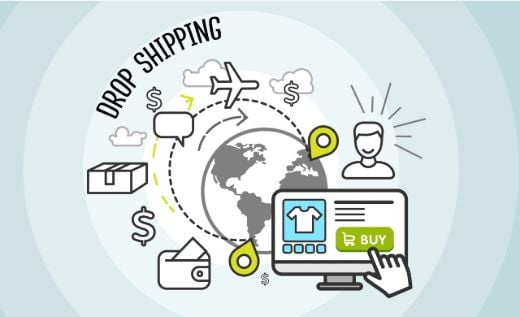 ---
10 Top-Notch Cut and Sew Manufacturers
Your business is growing, so you need to expand your clothing inventory. The good news is that this doesn't have to be a complex process.
Although there are a number of options available for custom-made garments for your company, it is always better to get professional assistance in choosing a premium manufacturer for long-term benefits.
With its 10 years of expertise and as a leading Chinese sourcing company, Leeline can assist you in finding the best according to your garment niche. We have shortlisted the ten best manufacturers after dealing with hundreds of cut and sew manufacturers.
Continue reading our guide to learn how our in-depth knowledge and experience can help you enhance your apparel line and how we can adorn your garments.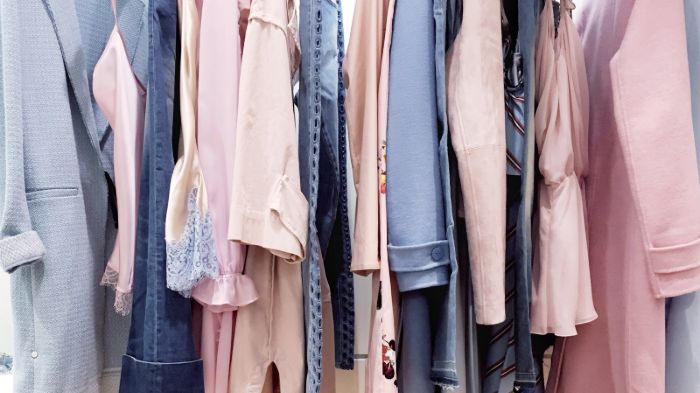 1. Contrado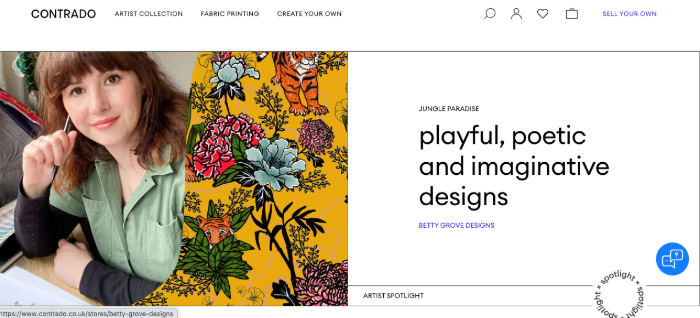 With the industry's best cut and sew services, Contrado always aims to provide the best to all of its clients, including retailers, wholesalers, and emerging entrepreneurs. The latest machines and other tools make their work efficient, fast, and precise. Contrado provides extraordinary sew products where your art and design meet your expectations. Their new designs are impressive and I really love them from first sight. 
It is an advantage of this sewing service provider that it offers 30% academic discounts to students on fabrics, fabric labels, leather swing tags, and many others. Honestly, as our experience is still very friendly with Contrado, I recommend you contact them.
Primary Products:
Boys Leggings
Trousers
Nightwear
Loungewear
Swimwear
Sportswear
Phone:
Hours of Operation:
Monday – Friday 9:00am to 6:00pm
Saturday – Sunday Off
Location:
Unit 7 Space Business Park, Abbey Road London NW10 7SU
2. Fullspeed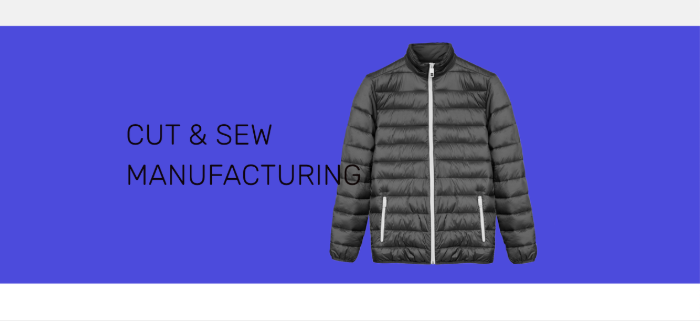 A leading clothing manufacturer, Fullspeed provides seamless cut and sew process to designers, sports teams, schools, universities, and small businesses. This company will give wholesale and custom apparel at affordable prices if you want to boost your clothing brand.
Over 100+ sources for fabrics, trims, and materials are available in their database, so Fullspeed can help you source whatever you need to build and manufacture clothes. Usually, My priority is to share my own designs and let me manufacture them. Your brand will never be a failure as its goal is to satisfy the needs of all clothing lines. 
Customize products with your own brand/logo through their private label manufacturing program. No-to-low minimum order quantity, fast turnaround time, unlimited imprinting options, fabric finding and techniques are such services that make them suitable for your retail store.
Primary Products:
Sportswear
Suiting
Swimwear
Uniform
Hats
Casual Shirts
Phone:
Email Address:
Hours of Operation:
Monday–Friday 9:00am to 6:00pm
Saturday – Sunday Off
3. Zega Apparel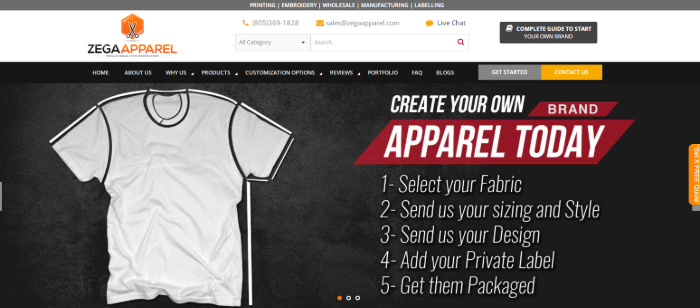 If you search for affordable and high-quality custom clothing manufacturers in the USA, don't hesitate to contact Zega Apparel. Due to US-based manufacturing, I got good quality but you could get better pricing from overseas. They specialize in cut and sew services, including design making, grading, prototyping, sample production, etc.  
Professional tailors at their company can handle medium to large quantity production runs while delivering exceptional results. You can produce clothing lines that wow your audience with impact-rated customization options.
They provide value-added services such as tailoring, quality assurance and private labeling. Their 100% satisfaction guarantee is a testament to their commitment to excellence, and this has allowed them to pass on savings to their customers while maintaining high-quality service levels.
Primary Products:
Hoodies
T-shirts
Sweatshirts
Gym Suits
Tracksuits
Trousers
Phone:
Email Address:
Hours of Operation:
Monday – Saturday 9:00am to 6:00pm
Sunday Off
Location:
Zegatron LLC 30 N Gould St Ste R Sheridan, WY 82801
4. TEG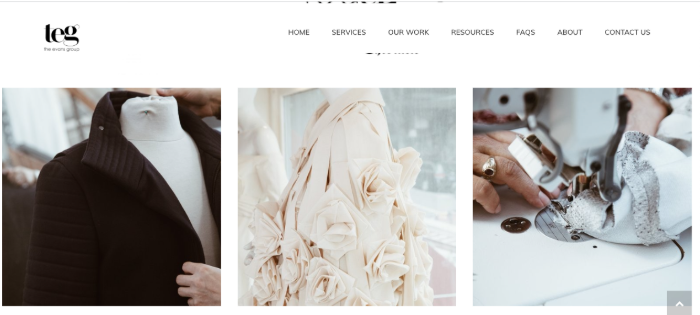 With 17 years of experience, Teg is a Los Angeles-based company providing custom products to emerging as well as established retailers and designers.  My assistant helped me with custom designing and we shared our designs with them. No doubt they matched our expectations. They'llThey'll listen to your requirements and then strive to meet them with sewists, cutters, and pattern makers who are highly skilled.
TEG is known for its sew manufacturing process in Los Angeles, with an incredible range of products to choose from, even with a customization facility. Their in-house design team will work with you to create a premium range of apparel that looks great and gives your brand a positive boost.
One of their negative characteristics is they only respond after 1–2 days after filling out the form and get a 50% deposit and 50% COD. It has a low minimum of 50 pcs, so you can give an instant boost to your brand while staying within budget.
Primary Products:
Jackets
Coats
Shirts
Dresses
Pants
Phone:
415-324-8779 (San Francisco)
800-916-0910 (Los Angelas)
Email Address:
Hours of Operation:
Monday – Friday 9:00am to 5:00pm
Saturday – Sunday Off
Location:
303 Sutter Street, San Francisco, CA 94108
5. The London Pattern Cutter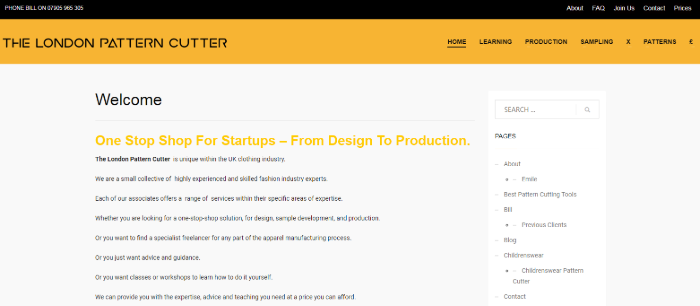 The London Pattern Cutters is your go-to place to make this happen by using its 28 years of experience. Their trained and skilled staff looks forward to working with small businesses and large companies alike to provide high-quality apparel tailored to their requirements by their expert pattern technicians.
You have a vision, and they believe you can make it come true. They have worked for many big fashion brands and thousands of startups just like you. They love helping small fashion businesses. Another edge of working with them is that you can get a sample and dont have to pay full payment at the time of order.
Primary Products:
Kids Wear
Men'sMen's Wear
Ladieswear
Private Lable Apparel
Uniform
Phone:
Email Address:
Hours of Operation:
Monday – Friday 9:00am to 5:00pm
Saturday – Sunday Off
Location:
6. Hawthorn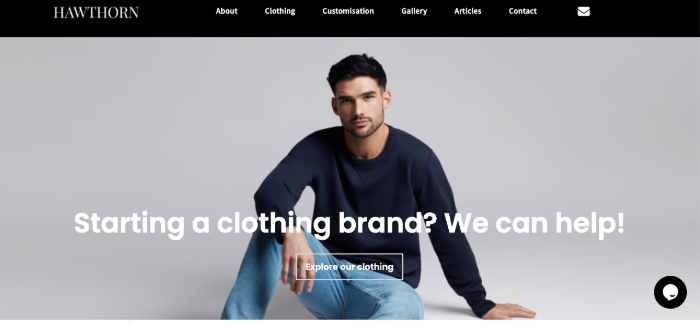 Hawthorn offers bespoke manufacturing and fulfillment solutions to ensure your small business has the best chance of success. Whether you are just introducing or are looking for a new cut and sew solutions, they can help you deliver premium stuff garments while offering the latest technologies to further your goals.
Also, they offer a broad range of services to suit your firm's goals, including sourcing fabrics and materials, pattern making & sample making, sampling collection and production services. Their men's collection has really good quality and I sold them as premium goods. 
Extraordinary services like pre-production, pattern development, fabric sourcing, prototype & sampling, bulk manufacturing, 50 pcs order quantity, and quality check is some of this factory's core competencies that will not disappoint you. Take advantage of their complete creative control over the designs and plenty of customization options.
Primary Products:
Hoodies & Sweatshirt
T-shirts & Tops
Jeans & Denim
Tracksuits
Coats & Jackets
Sports Clothing
Phone:
Email Address:
Hours of Operation:
Monday – Friday 8 am – 6 pm
7. Printsome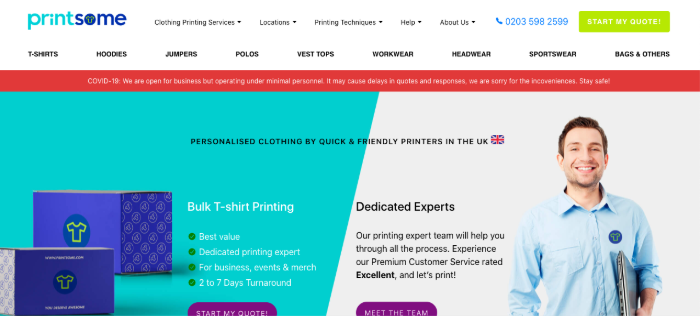 Printsome is an online custom t-shirt printing company. They offer ready-made designs, or you can upload your own artwork, and they will turn it into a t-shirt, hoodie or other product. Their platform is easy to use and lets you produce the perfect custom tees in minutes.
At Printsome, you will get screen printing and efficiently sew solutions because they make your experience as smooth as possible. From the first moment you contact them until your order is delivered, their printing advisers and sewers make sure you are fully informed throughout every step of the sewing process.
The ordering process is straightforward. All you entail to do is send your design through email, and they will be available 24/7 to assist you. One more thing about Printsome is they use multiple payment methods to ensure your journey will be smooth.
Primary Products:
Hoodies
Jumpers
Sportswear
Vest Tops
Workwear
Sew Jeans
Phone:
Email Address:
Hours of Operation:
Monday – Friday 9 am to 6 pm
8. Studio One Ltd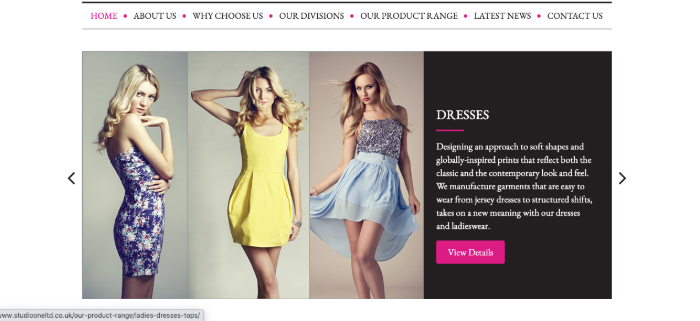 If you are a high-street fashion retailer looking for pocket-friendly cut and sew services. In that case, Studio One Ltd is the most suitable option since they have 16 years of experience with sew garment manufacturing services. I got my order in a short time and it sold out in a short time. 
This UK-based Studio One team provides manufacturing services to Morocco, Romania, Tunisia, and Dubai, where it employs over 1,000 staff capable of producing over 500,000 pieces of sewing apparel. Output from Romania and the UK equates to approximately 400,000pcs per month per location.
They also offer custom cut, dyeing and printing options for all your private label brands. Their experienced team of professionals is here to help you create stylish and trendy designs for your garments, using the latest techniques in the industry.
Primary Products:
Ladieswear
Kidswear
Skirts
Tops
Vest Suits
Phone:
Email Address:
Hours of Operation:
Monday – Friday 9 am to 6 pm
Location:
368 Thurmaston Boulevard Leicester Leicestershire LE4 9LE UK
9. Wings2Fashion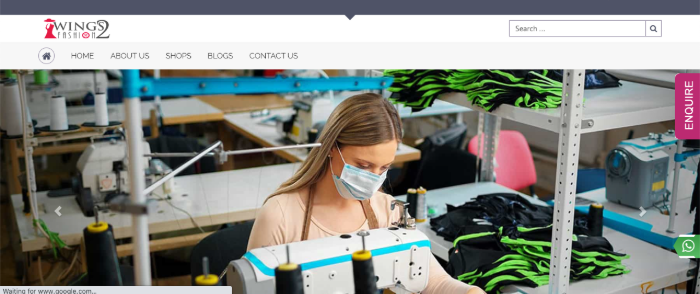 Wings2fashion is a trending cut and sew apparel manufacturer having a wide variety of designer and quality products to meet all your online store needs. Their professional team designs all the costumes properly, understanding the retailer's choice and broader market demand.
Leading the apparel industry for many years by providing extraordinary custom cut and sew solutions, their professional team of experts is ready to take your project from concept to reality. Furthermore, some of their additional services, such as 100% secure payment methods, high-quality products, free shipping, money-back guarantee, and customization according to your own store, encourage you to contact them.
Primary Products:
Jeans
Tops
Dresses
Shirts
Cardigan
Mini Dresses
Phone:
Email Address:
Hours of Operation:
Monday to Friday 8 am – 6 pm
Location:
SCO 9, Dayal Bagh, Shopping Complex Markit Faridabad – 121009 Haryana
10. Sew It In London
The factory has experience in manufacturing for leading brands and retailers. They offer the highest quality, competitive prices and on-time delivery. Sew it in London is a service-oriented firm that is committed to customer satisfaction and providing the highest quality products. Their production department is fully trained and equipped to give cut and sew services to manufacture garments of any size and variety of fabric.
They believe in sustainability, premium and luxury design services, product development, pre-production and low rates to help several startups and established retailers expand their businesses.  Their pricing structure feels very reasonable to me, and I again outsource from them. 
Additionally, they offer designing, sampling, grading, altering, lay planning and cutting that will boost the value of your fashion store. Besides offering competitive rates with free shipping, they also provide excellent customer service.
Primary Products:
Bridal Wear
Costumes
Party Wear
Dresses
Coats
Phone:
0203 477 3205
07956356484
Email Address:
Hours of Operation:
Monday to Friday 8 am – 6 pm
Location:
Londoneast – UK Business & Technical park Yew Tree sq Avenue Dagenham RM10 7FN
How to find cut and sew manufacturers?
Finding a factory to do your cut and sew can be a daunting one. So we will discuss some key factors that help you feel confident in searching for a compatible partner.
When it comes to looking for clothing manufacturers, there are several options that you can consider. If you're based in the USA, we recommend using Google, which will make it easy to find manufacturers in your area. I pick my local manufacturer because it is easy to visit. It also saves me time in sample testing and reviewing. We recommend picking two or three garment manufacturers and contacting them directly with the specifications that you need.
Take advantage of social media platforms
The second thing that entails being done when buying custom clothing is to scroll down on Facebook and other social media groups and pages. There you will find a lot of clothing manufacturers who will provide you with all your clothing needs for your online store.
Meet other industry professionals
Reconnect with the industry and get in touch with those who have previously worked with clothing manufacturers. Their experience can help you make the right decision, even if they don't want to deal with it directly themselves.
In this step, you can choose your favorite one among the top-rated clothing cut and sew manufacturers that suit your budget and custom requirements. Friendly manufacturers are my preference because it's easy to request customization & extra services. 
FAQs about Cut and Sew Manufacturers
Is sewing clothes profitable?
Yes! There are lots of ways to turn your sewing skills into cash. Even if you're relatively new to the craft, you can start earning right away with simple projects like homemade clothing, baby blankets and pillows, or other craft items that require only basic stitches.
How much capital is needed for a clothing business?
Startup costs for clothing lines vary greatly, but generally, a small-sized line will need anywhere between $500 and $1,000 to get started. In comparison, medium and large lines will need to budget approximately $5,000 and $15,000, respectively.
What sewing items sell best on Etsy?
You can sell pouches, purses, clothes, and other accessories on Etsy as a sewer. With a few clicks of your mouse and some basic sewing skills, you can design items that are all your own. You'llYou'll earn money based on the popularity of your items, so make sure to create something customers will love.
Final Thoughts
Finding a genuine, professional and affordable cut and sew clothing dealer in the USA for your clothing line is not as easy as we think. After spending hours online, you still cannot find a reliable manufacturer to deal with. Not only that, but also you do not have the time to commute to different places to meet suppliers. But with the list, you'll be a lot easier. These major clothing companies will help you get the custom clothes you need, and they can also assist you in boosting your retail store.
Leenline removes this hassle by matching you with competitive cut and sew tailors based on your requirements and budget. So save your time, enjoy convenience, and get the most suitable prices with our sourcing services. Call us now!
Do you want a successful import business?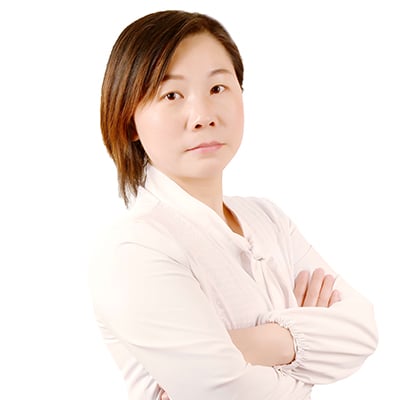 Hey, I'm Sharline, co-founder of LeelineSourcing. We've helped 2000+ customers import from China.
Do you want a better price on product or shipping?
We are sorry that this post was not useful for you!
Let us improve this post!
Tell us how we can improve this post?