DHgate is a marketplace that offers Chinese goods in many product categories. You can buy goods at reasonable prices and pay securely online. It accepts payment from several payment giants, and one of them is DHgate PayPal payment.
But new buyers and sellers might ask, is DHGate safe?
As an experienced sourcing expert for over 10 years, we handled hundreds of cases for the DHGate website. You can use DHGate Paypal safely for your online purchases.
This post will share everything about DHGate Paypal. Let's dive deep.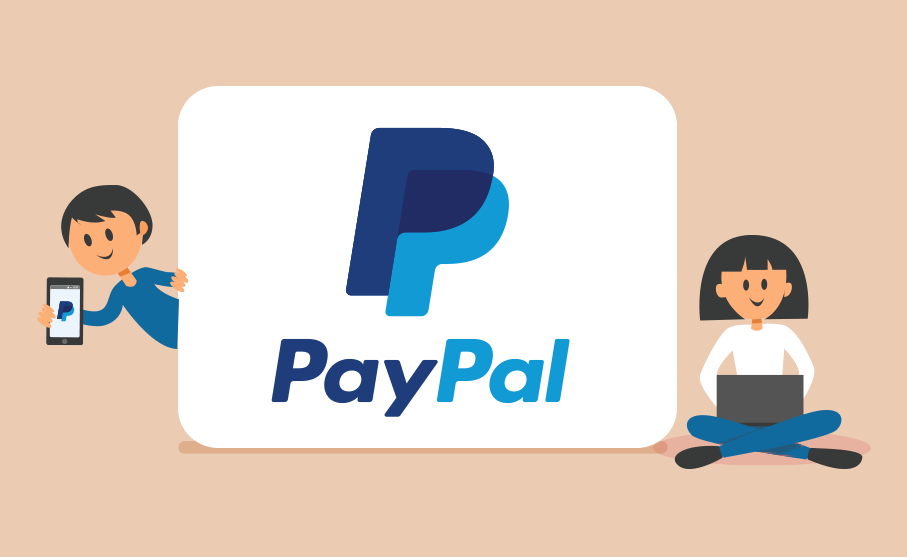 Does Dhgate accept Paypal?
Yes, DHgate accepts payment through PayPal. The PayPal website allows you to send payments quickly, even from other countries. It is securely online by using a credit card number or bank information for the payment.
If you select PayPal as the payment method, you may visit the PayPal website. Then, you can send payment and check the payment status on the PayPal site.
Advantages to paying on Dhgate via PayPal
If you select PayPal as a payment method, there are a few user advantages.
Paypal offers a Paypal buyer protection with up to $1000 on qualifying items. PayPal's Money Back Guarantee offers extra limited protection, which helps in enhancing Paypal buyer protection.
PayPal's payments are traceable.
You can always trace the status of payment using your PayPal account.
Credit cards or debit cards are applicable.
You can pay via bank accounts without any worry. The server is safely encrypted, and your account details will not be revealed.
How to pay an order via PayPal?
Paypal allows a variety of payment methods on DHgate. For instance, the PayPal balance, bank account, debit, or credit card. You can select any payment option in your PayPal account as your preferred payment method. Remember always to check your payment status after you pay.
To pay via Paypal, you can follow the steps below:
Step 1: Go to www.paypal.com and log in to your Paypal account.

Step 2: Click the "Send and Request" button.

Step 3: Choose your payment option.

Step 4: Enter the recipient's email address and the payment amount, then click continue. 

Step 5: Review your payment details and click "send money."
There are times when you cannot pay via your preferred payment methods. For instance, if you entered an expired credit card number.
If your preferred payment method is unavailable, do not worry! The PayPal system will show you the available payment methods that you used most recently for each transaction.
SAFE + EASY Paying on Dgate
We do the hard work in Dhgate, so you don't have to: Product sourcing, quality control, shipping, and more.
FAQs About Dhgate Paypal
There are no hidden fees charged on DHgate transactions. You choose your item, pay, and get it as a buyer. In general, the shipping period varies depending on available shipping options. In other cases, if you choose urgent shipment, it may appear to be a hidden cost.
Is Paypal safe to pay on Dhgate?
It is safe and secure if you are paying with PayPal. Any transaction or information you share is safe as long as you secure a connection to the actual PayPal site.
Can you get a refund on DHgate?
Yes, you can get a refund request on DHgate. You can open the DHgate app, then click "Account." Next, select "My Orders." You should see a "Return and refund" tab. Click it to open a dispute and get a refund.
Does DHGate have buyer protection?
DHgate does provide buyer protection in its escrow service system. It helps consumers hold their funds until the order is complete. DHGate will release the payment to the seller once you confirm delivery and satisfaction of your goods.
What's Next
To conclude, many medium-scale enterprises benefit from the DHGate shopping platform. DHGate accepts payments from the PayPay site that helps consumers complete payments.
PayPal is a safe and complete platform for DHgate users to trade globally. It is one of the best payment options for the DHGate website online transactions. Your money is protected under the Paypal buyer protection.
I hope this article shares all you need to know about DHgate PayPal. You can also contact us to learn more about sourcing products from China.
We are sorry that this post was not useful for you!
Let us improve this post!
Tell us how we can improve this post?