DHgate is an online store for sellers to offer high quality products to international buyers. It is an online site in China that offers quick DHgate shipping time.
Is DHgate safe? Yes, it is definitely safe for you to use the platform for online shopping business! Based on our decade-long sourcing experience, we assist e-commerce businesses with DHgate Transport. You can rest assured that the DHgate shipping method is fast, efficient, and safe.
In this article, I will explain about DHgate Transport to you. Let's get rolling.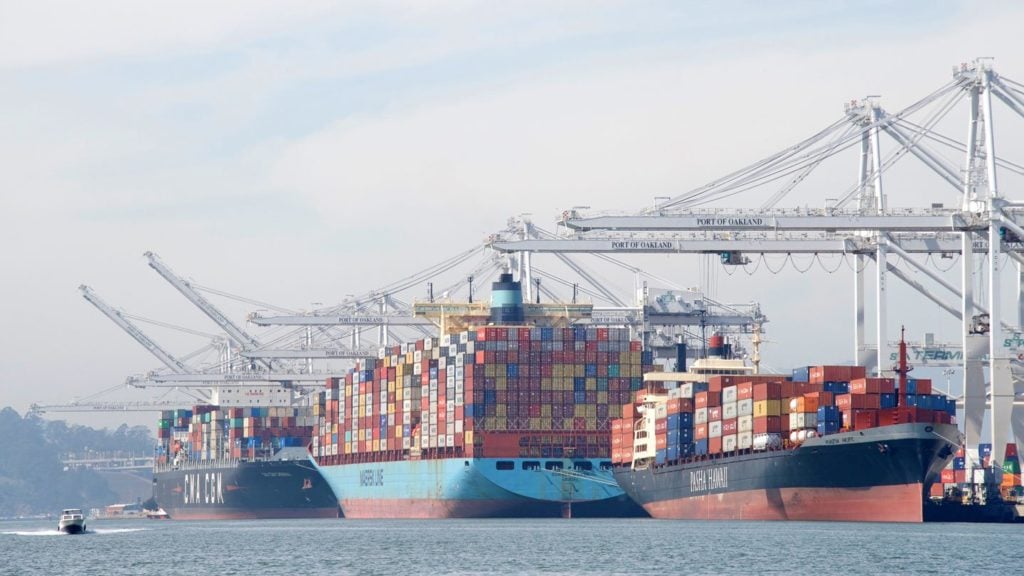 What Determines Shipping Time?
Many factors determine the delivery time. Let's take a look:
The Shipping Method: There are two DHGate shipment methods, which are air and ocean shipping. Air shipping will be faster compared to ocean freight.
Location of Buyer and Seller: If the location between buyer and seller is close, it will take lesser time to ship. If the distance is far, it will take more time.
Shipments Procedures: Different countries have different process procedures. You have to wait for the country to release your products to receive them.
Sudden Situations: It could refer to accidents in shipping. Bad weather could cause sudden situations and delay the shipping time.
How Long Does Dhgate Take To Ship?
Dhgate's delivery times VARY from one country to another. I used Leelinesourcing's international warehouses to make DHgate ship to countries. Like US, UK, and Germany. Let's discuss how long EACH delivery took. 
To the United States of America (USA)
To ship from China to the USA, the dhgate delivery time depends on the shipping mode. Shipping products through air or sea freight. Air freight takes lesser time than ocean shipping.
For air freight, it is more expensive but faster. You can expect your products to be delivered in 10 working days. If you take the express air shipping method, it will cut another 3 days down.
For sea freight, it will take a longer time. You have to be patient as it will take up to 40 days to receive your product.
To the United Kingdom (UK)
For DHgate to ship items to the UK, both countries needed to undergo some processes. The processes include clearance from customs, load, and offload. DHgate also ships to the UK with air and sea freight.
Air freight usually takes up to 7 days shipping time from China to the UK. As it takes around a couple of hours of flight, the rest of the time is used on transits and custom clearance.
For sea freight, It can take up to 50 days for Dhgate to ship to the UK. Since both countries need to go through the process, it will take extra shipping time.
To Germany
Seller takes takes a pretty long time for DHgate to ship from China to Germany. It is because Germany has limitations on the things that enter Germany. Germany restricts more products shipped through air freight than by sea.
For sea freight, the estimated delivery time is around 8-10 working days to arrive in Germany. As the customs process is complex, it takes more time than in other countries.
For sea freight, the reference time is around 30 to 40 working days to arrive in Germany. It may be due to the customs and weather conditions that cause the delay.
SAFE + EASY Shipping from Dhgate
We do the hard work in Dhgate, so you don't have to: Product sourcing, quality control, shipping, and more.
Dhgate Shipping Options
My team spent a whole week researching DHgate's various shipping options. Including how long EACH of them takes to arrive. The table below shows our findings.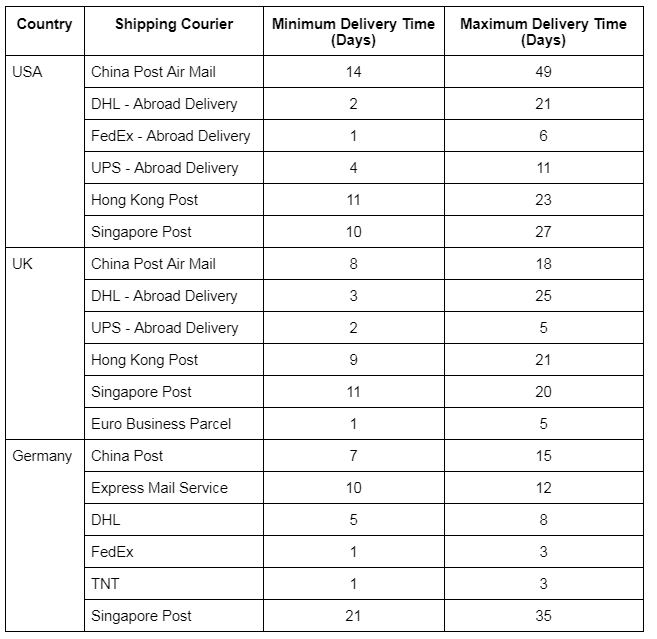 How To Track Your Orders On Dhgate?
I've tracked several orders from Dhgate. Let me show you the EXACT STEPS I followed to track each delivery. 
Step 1: Log in to your DHgate website account.

Step 2: Click on the dhgate search bar and click on 'my DHgate.'

Step 3: Look for 'My Orders' or enter the 'tracking code 'and click it.

Step 4: A 'Waiting Confirmation List' shows every order shipped. You can check your order estimated delivery times on the list.

Step 5: You'll also find a 'Track Items" option on the page. Click on 'Details' to see your item's shipping status.
You can also check your delivery order status by entering the tracking numbers provided on the package tracking websites.
What Factors Can Delay DHgate Shipping?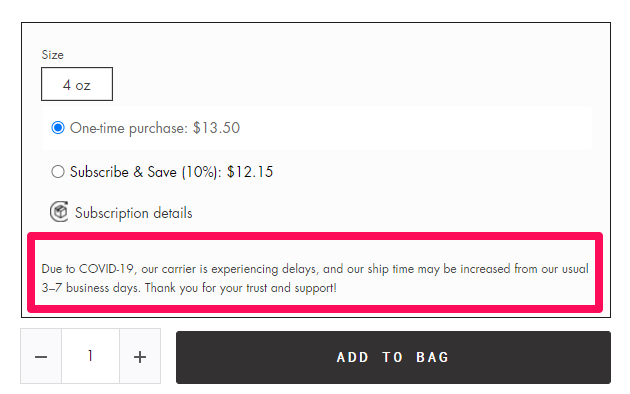 Some of my DHgate orders were delayed in the past. I asked their customer support for answers. And they mentioned these COMMON FACTORS that usually delay DHgate's shipping. 
Warehouse Clearance
The warehouse is where they sort out your items. For DHgate to ship your items, it needs to have clearance, leading to shipments delay.
Flight Delays
There may be delays due to weather conditions or natural disasters (Like, a natural disaster or an accident) air freight. Hence, It causes delays in shipping and the delivery time lengthens.
After your item has reached your country, it will have to go through customs. The officers might take time to give clearance. The time taken in the process will cause delays.
Holiday Schedule
If there is a holiday in the country, the courier will not be delivering your items. You have to wait for the courier company after the holiday for them to deliver items again.
What's Next If You're Not Satisfied With The Final Products?
I like DHgate, but that doesn't mean I'm always SATISFIED with its products. Let me show you what I usually do if I get DHgate items I don't like. 
1. Ask For An Exchange
You can ask for an exchange from the seller if there is any defect in your final products. Usually, the seller would ask you to post back the defective product and send you a new one.
2. Request For a Refund
If the final product that you receive is not as described on the item page, you can file for a refund from the seller. If the seller does not cooperate, you can try contacting DHgate customer service.
A Fast, Easy, and Cheap Way to Ship from Dhagte
Do not hesitate to contact Leeline Sourcing at any time regarding your shipments from Dhgate.
FAQs About Dhgate Shipping Time
Is my payment secure on DHgate?
Your payment is safe and secured on Dhgate. DHgate will not release your payment to the seller before receiving your dhgate order. So, if you did not receive your order, you could still get a full refund.
Can I Ship both FCL and LCL Cargo by Rail?
Yes, you can. DHgate also ships through rail shipping. You can ship them full cargo load or less cargo load with lower prices. It will also take a shorter time than ocean shipping.
How long does Dhgate deliver the products? (processing time) 
The processing times taken depends on the DHgate sellers. But usually, it will take them less than 24 hours to process your items. But, if your item is large or out of stock, it might take more processing time.
Processing time is when orders are received and organized by the handler and the warehouses or processing centers where your order is located. The processing time may be different with different categories of orders and volume.
What minimum shipping time will I get my order using DHgate?
The fastest time to get your delivery order may be less than 10 days. However, to get your item now, you might need to ship via air freight to deliver faster.
What is DHgate's On-time Delivery Guarantee?
DHGate On time Delivery Guarantee includes two parts. It is to ensure that buyers can see their order delivery updates.  The first part is to see how long the seller processes their item. The second part is how long DHgate take to receive your item. The on-time delivery guarantee allows you to receive your shipping packages on time.
What Are DHgate Shipping Methods?
Supported shipping methods: UPS, FedEx, DHL, TNT, EMS, TOLL, EMS, CNE, Equick, JILLION, ePacket, post link, CHINA POST AIR, CHINA_POST_AIR_MAIL, CHINAPOSTAL, HONGKONG POST, Singapore Post, Swiss Post, Sweden Post.
Shipping carrier look for DHL this is very fast, usually 5-8 days the max. If you buy just a single item or jusy a few items, then it will be shipped by China Post.
How To Return Refund On DHgate?
You need to pay first; later, we will refund your postage to your Dhpay account. The following information needs to be provided to DHgate within 7 days (after the seller provides their return shipping address to you): Shipping company name and shipping tracking number; Digital photo of the shipping label Please return it via Canada Post. (the cheapest shipping method) The supplier ( mtled8) denies receiving the item even when DHgate was presented with proof of receipt via the tracking number from the shipper.
What Should I Do If My Order Is Shipped To The Wrong Address?
If the information on your tracking order differs from the initially provided address, contact the seller by messaging them to confirm if the package number is incorrect. If you don't get any response from the seller, open a dispute requesting a refund while stating your reason.
What's Different Between Guaranteed Delivery Time And Estimated Delivery Time?
1. Guaranteed Delivery Time: The time provided is authentic and accurate. The seller provides an on-time guarantee. The guaranteed time is uploaded as soon as the seller uploads the tracking information.
2. Estimated Delivery Time: Estimated time can reach within the time limit provided. So, DHgate provides the estimated time. The estimated time is there even before the order is shipped.
The delivery time depends on the item's stock status, shipment method, the buyer's location, and the source's location.
What's Next
To summarise, DHgate with a delivery service for worldwide buyers. This e-commerce platform provides a wide product category for you to shop. You can buy them at a reasonable price with a guaranteed delivery time. Stay updated about the shipping news and time. Know the product prices, shipment time, shipping rates, and restricted areas.
If you need to know more, you can contact us now! We are a sourcing agent and will gladly give you any information about DHgate or freight forwarder services. You get fast shipping at competitive prices.
We are sorry that this post was not useful for you!
Let us improve this post!
Tell us how we can improve this post?