Dropshipping business is a lucrative online business that you should consider in 2022. So, what is dropshipping? This is where you sell products directly from your supplier to customers or retailers. Therefore, you will not have issues paying for a warehouse to store your products, inventory, or shipping.
Currently, this online business is on a boom, and you should consider trying it out. But before that, here is expert advice for you who want to start a dropshipping business.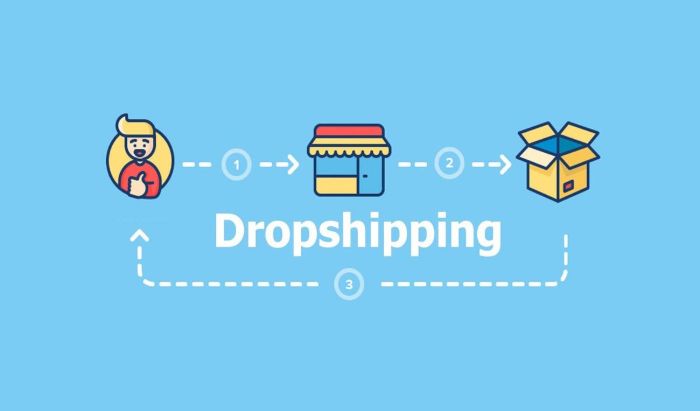 Dropshipping Business Expert Advice in 2022
I understand that you are looking for tips on making your dropshipping business a success. Today we give you accurate expert advice on how you will make your business successful.
For a dropshipping business to be successful, there are 5 things you must do…
1. The first is doing enough market research. Make sure you understand who your ideal customer is including their demographics and psychographics.
2. The second thing is niching enough to differentiate yourself from your competitors. e.g. Dropshipping products within the dog niche is too competitive. Instead you could niche further into a specific dog breed. e.g. Dog beds for German Shepherds.
3. The third thing is choosing the right eCommerce platform. If you tech savvy, you could choose Shopify for its ease of use. If are not you tech savvy, and want more control over your website, you could choose WooCommerce instead.
4. The fourth thing is building trust with your target audience. Simply asking people to buy your dropshipping products is a poor marketing strategy. Instead try providing value first. Try to help your ideal customer with a free ebook, guide, report, checklist, cheatsheet, etc. e.g. 10 point checklist for keeping your German Shepherd happy and healthy.
5. The fifth and final thing is to invest in paid ads. Run ads on a platform that your target audience actually uses. e.g. Facebook, Tik Tok, Youtube, etc.
Max Jacobs | for maxjacobs.com.au
Do it!Dropshipping allows you to try products without paying for them. You only pay for what people buy. Clearly, dropshipping is ideal to avoid being stuck with a huge batch of products. Oberlo is a popular choice if you are looking for a dropshipping method.
Janice Wald | for mostlyblogging.com
Offer product bundles. Not only will this help you save on shipping costs, but you'll increase your units per transaction (UPT), thus increasing your revenue. Look at your popular items and see what would complement them. If you sell diapers for instance, bundling them with wipes makes sense. Once you figure out your complementary product, market that item to your customers. Provide a discount if they bundle them together. Make bundling a mutually beneficial deal.
Michael Bell | Founder and CEO of Manukora
Ecommerce brands with experience are aware that market changes aren't always foreseeable. Having a dropshipping provider as a backup saves you money without losing those sales rather than increasing inventory expenses by overstocking to reach improbable maximums.
Max Whiteside | SEO & Content Lead at Breaking Muscle
The most important step is to market your products so that you can receive your first purchase now that you have actually developed and launched your dropshipping store. It remains essential to your success. Effective marketing strategies will aid in this because advertising always directs consumers to your products. You can advertise via social media, affiliate marketing, email marketing, and other channels.
Ricardo Pina | Founder of The Modest Wallet
In line with the advancement of technology, marketing strategies will continue to evolve in 2022. In order to market your dropshipping business and optimize your strategies, you will need to stay current with emerging trends. For instance, voice search is becoming more popular everywhere. In order to reduce their chance of contracting COVID-19, many people wish to avoid touching their phones and other electronic equipment, and the majority of them are converting to voice technology. Offering voice search will not only increase online traffic but also assist set your store apart from the competition.
When you provide your customers with new options and new technologies, they recognize the value in this and understand that your company is investing in innovation and is committed to delivering an outstanding shopping experience. This shapes the perception of your brand and serves as a competitive advantage. So as not to fall behind, keep an eye out for any marketing modifications.
I hope your readers find this helpful. Please feel free to reach out to me if you have any other queries.
Jason McMahon | Digital Strategist of Bambrick
Create Attractive Offers for Customers:Most buyers will find it difficult to choose from the same goods and services that are abundant in online commerce. As a result, you must create appealing deals for your products that will encourage customers to purchase from you in order for them to stand out from the competition. Packages with discounts, bulk discounts, bonuses, and a host of other things can be included in these. Offer specials that the majority of your clients will find difficult to reject.
David Floyd | Owner at ThePestInformer
Don't forget about UX!
When starting a dropshipping business, it's important to remember that user experience (UX) is key. If your site is difficult to navigate or the products are hard to find, customers will be less likely to make a purchase. Additionally, if the checkout process is complicated or the shipping information is unclear, buyers may be discouraged from completing a purchase. In order to create a positive user experience and increase sales, focus on creating an easy-to-use website with clear product information and a simple checkout process.
Start a blog
There are a few reasons why you should blog when starting a dropshipping business. First, blogging can help you build an audience of potential customers who may be interested in your products. Second, blogging can help you improve your SEO (search engine optimization) ranking, which can help people find your products when they are searching online. Finally, blogging can help you establish yourself as an authority in the industry, which can help you attract new customers and partners.
Jan Suski | for Chilli Fruit Web Consulting
Utilize social media
Social media platforms like Facebook and Instagram can be incredibly valuable tools for promoting your new dropshipping business. By setting up a social media account for your business and filling it with interesting and engaging content, you can reach a large number of potential customers and build relationships with them. Additionally, social media platforms allow you to directly interact with your customers, which can help you learn more about their needs and preferences.
Christian Belmont | for Plixpay
Exploit FOMO
When dropshipping, it's important to take advantage of FOMO (fear of missing out). This is because when a shopper sees that a product is in high demand, they are more likely to buy it, even if they don't need it. By using tactics like countdown timers and limited-time sales, you can create a sense of urgency and encourage shoppers to buy before it's too late.
Joe Sturgess | for LegalDrop
My best advice for successful dropshipping is to find unique products and services that are different than what everyone else is offering in your market.
Bill Burniece | CEO of HighPayingAffiliatePrograms.com
My advice is that to succeed with dropshipping you need to be persistent. Out of the 1000 new drop-shippers trying to succeed, 995 will give up because they will lose patience. Everyone thinks their first product will be a smashing hit and when it doesn't happen, they lose faith and zeal and give up.
Don't make that mistake. Try again, learn from your mistakes, experiment, and you'll eventually succeed. and it might happen sooner than you think.
Nikola Roza | for nikolaroza.com
The best strategy, in my option, to build a dropshipping store is to ensure it doesn't look like a dropshipping store. Study the best store designs, employ latest web design practices, use great images, ensure the visitor doesn't feel your products are overpriced, and win!I recently analyzed 100s of dropshipping websites to build this list: dropshipping store examples.
Juhil Mendpara | for sitebuilderreport.com
You Must Add Value to Customers
Dropshipping is not only about selling products to customers, but you need to add value to customers too. When you add value to customers, your business will grow from time to time.
When it comes to this aspect, you need to after solutions to problems that a customer is or might face with the product they are buying. For example, if you are selling laptops, you need to inform your customers about the common problems and their solutions.
Additionally, you need to be available to answer customer questions.
Lauren Robinson | for blog.hubspot.com
Focus on a Product
Every successful business focuses on a single product or niche. By so doing, customers will trust your dropshipping business as they will relate it to a specific product. Also, ensure you focus on a product that sells more as you start.
However, with time you can introduce new related products slowly. Ensure they are compatible with what you are selling and what customers have been asking for more.
Jean B Pate | for beeketing.com
Do Marketing and SEO
Marketing and search engine optimization are essential for any dropshipping business in 2022. Remember that your business is online, and you need to reach millions of customers. The best way to achieve this is by marketing and using SEO.
Search engine optimization helps you rank high on SERPs. This will enable you to reach more potential customers. Therefore, to get more marketing tips, you need to check out HubSpot, Copyblogger, or Mixergy. These are marketing blogs that will help you learn more about dropshipping marketing.
Eldon Walker | for mydukaan.io
Long-term Viewpoint
Many dropshipping business owners tend to want overnight success. But this has never happened and will never happen to any business. Therefore, as you begin your dropshipping business, you need to have a long-term perspective.
Also, keep in mind that there are challenges like running your website and customers. So, prepare for the challenges and be ready to persevere until the business is stable.
Allison | for mercury.com
Build a Professional Ecommerce Store
Creating a professional store is vital in ensuring that customers find it easy to buy products. A good ecommerce store needs to have captivating product descriptions and high-quality images or videos.
Also, the website needs to be user-friendly to make it simple for customers. Do research before building a store.
John H Grote | for techtarget.com
High-quality Customer Service
The reputation of your business depends on how you serve your customers. How long does your manufacturer or supplier take to ship products? Is your ecommerce website responsive? These are some things customers use to rate your business. So, their ratings can affect your customer service.
Therefore, ensure you make your customers happy and lead to you getting more. You will have a successful dropshipping business by making customer service a priority.
Bradley McKibben | for quora.com
Don't Give Priority to the Website
Many dropshipping owners forget to pay more attention to website theme, logo, business name, and tagline details. This should not be the case. You need to have your customers in mind.
What they are looking for is high-quality products and services. Therefore, if you have a good company name, tagline, or an expensive website theme, they will not bring much success to you. Although they are essential, you need to prioritize products and services.
Debbie Cooper | for kabbage.com
Conclusion
Suppose you want to start a dropshipping business in 2022; you need to consider the above advice. This is the only way to be successful. Don't try shortcuts due to costs. When you do everything correctly, then dropshipping will be a profitable venture.
We are sorry that this post was not useful for you!
Let us improve this post!
Tell us how we can improve this post?