Is Dropshipping on eBay worth it in upcoming years?
Well, Yes.
We have helped people build a Dropshipping model with eBay in the past. And it has been an exciting experience.
Simplifying your life by explaining everything we learned. And how to build and grow a Successful Dropship business on eBay. Creating an eBay account, handling the listings, and forward the orders.
Keep reading! This information is worth a fortune.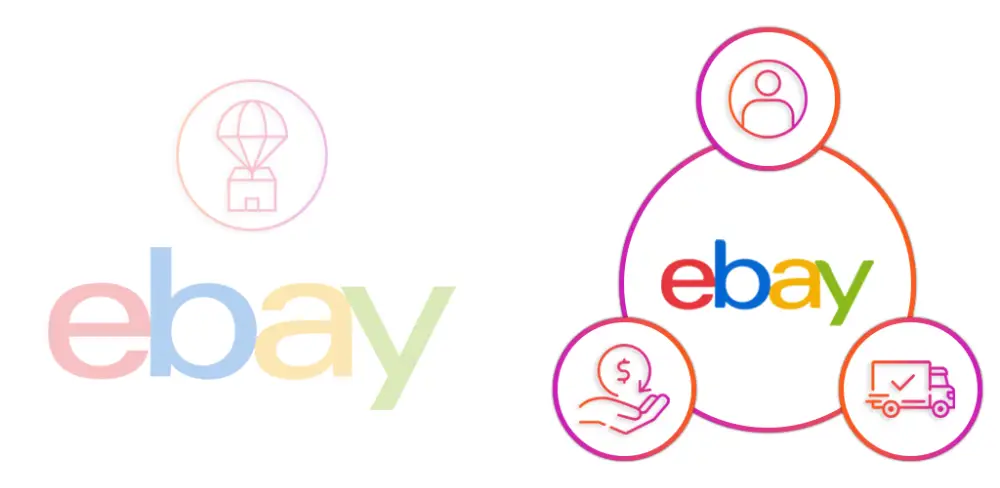 What Is eBay Dropshipping?
Thinking of stepping into the Dropshipping industry? Must have heard about eBay.
eBay Dropshipping is when you buy items from reliable suppliers and set prices. You Resell those products through eBay.
Entrepreneurs with a LOW BUDGET adopt this Method to save themselves from the Initial investment.
You won't have to worry about the delivery and shipment procedures. The wholesale seller processes and fulfills the orders himself.
It relieves you from the worry as you won't have to STORE INVENTORY before starting.
How Does eBay Dropshipping Work?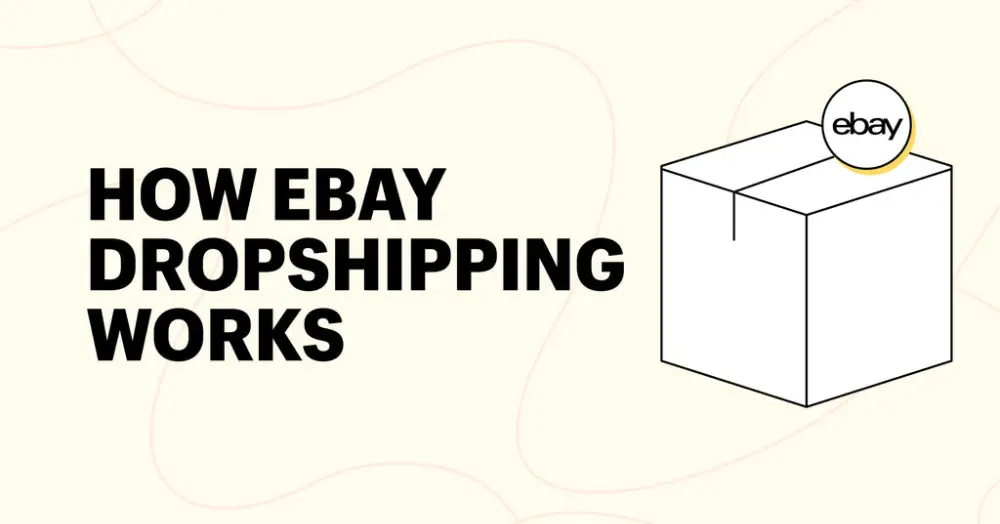 Dropshipping software is getting fame; let us explain how it works!
Dropshipping on eBay is simply a process for starting your own eBay store but with Low-budget.
Here you find a PRODUCT that you want to sell. But instead of buying tons of that product, you only list that product on your eBay account. It all comes after paying eBay dropshipping fees. eBay listing creates a successful eBay dropshipping business.
Now when eBay customers order from an eBay listing. The eBay sellers forward the order to retailers. And they carry out the shipment of anything the customers purchase.
You set the FINAL SALE PRICE for the dropshipping products as an eBay seller. In contrast, you're getting the products at wholesale pricing. It Lets you keep a Huge Chunk of Profit on your products.
Is Dropshipping On eBay Worth It?
Dropshipping services are getting more attention day by day. But people still hesitate before starting a new line with this model.
Here are the MAIN POINTS you must consider to own dropshipping business.
1. Huge Sales Volume
Choosing the right product gets you the highest seller rating. Keeping your Price fixed, On-time delivery, and building customer trust BOOSTS THE SALES.
If you're doing everything the right way, there's a lot of potential to get even hundreds of orders daily.
2. No Startup cost
Not able to invest in buying the whole inventory and storing products beforehand? No worries, you won't have to pay any extra charges instead of eBay listing fees.
You'll only be responsible for passing the order details to your supplier. Then he handles the rest. You also use a Dropshipping tool to make the work fully automated.
3. Flexible
With eBay, you let the supplier ship the products directly to the customers. Dropshipping business models are usually feasible for every size of business.
There's no need to store products anywhere, as your eBay dropshipper already has them stored. And even if you get a hundred orders in a day. Your dropship supplier is more than capable enough of handling it.
4. Low-risk
For beginners, taking a risk in business is not very AFFORDABLE. It makes eBay dropshipping successful. It is easier to manage as you won't set shipping costs or procedures.
As you're not buying an inventory, there's no risk of failing or losing money. If you fail to sell one product, find a new one, create a new listing, and start trying again.
5. Minimal Marketing Efforts
With eBay's dropshipping policies, you don't have to spare more time for marketing your store. Sell ready-made products from the best eBay dropshipping suppliers. It grabs customers' attention in NO TIME.
Also, you use the existing campaign and brand awareness to boost your business. It helps you save on marketing costs.
How To Dropship On eBay?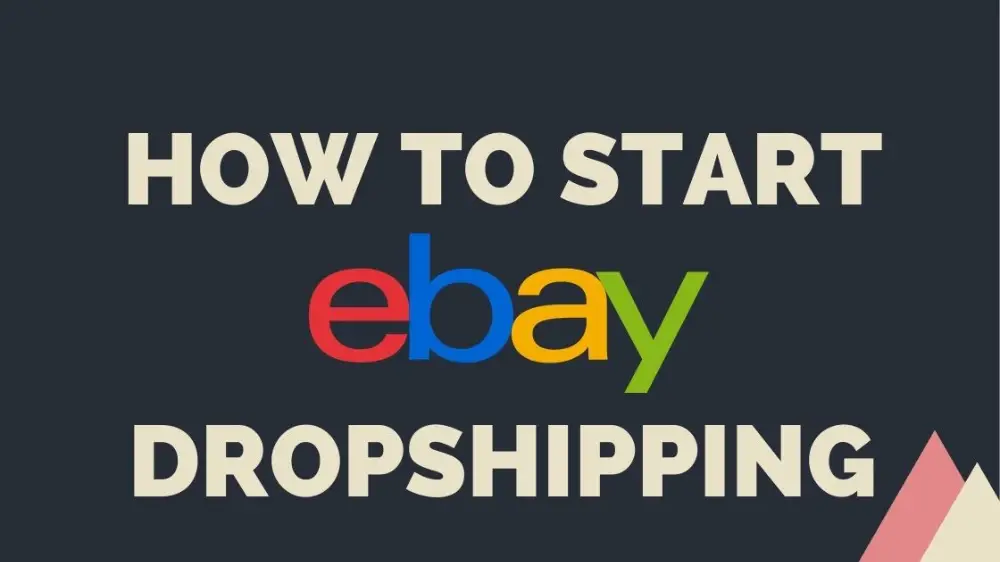 Gear up to start making money and learn how to dropship on eBay. And grow into a successful dropshipping business.
Step #1: Create an eBay seller account
The first step to starting any online business is establishing a SELLER ACCOUNT. In this case, make your eBay store. Read the eBay dropshipping policies before stepping into it.
Open eBay's registration page, fill in all the mandatory information, and name your store. Also, subscribe to your preferred offer according to the eBay store option.
Step #2: Hunt for products
The online market is full of product categories and competitors. You must PICK UP a unique and profitable product to excel in your business. Sell products keeping in mind the customer's requirements.
Look for these features before choosing a product category.
It must bring CUSTOMER'S ATTENTION.
People would love to buy them REPEATEDLY.
They must have High-PROFIT MARGINS.
Step #3: Find a Reliable Dropshipping Supplier
It is where you are going to find us!
Run a successful dropship business, and PAY ATTENTION to finding reliable wholesale suppliers. You do it with the help of dropshipping websites like DSers, Sprocket, and others.
Leelinesourcing helps you find the BEST WHOLESALE SUPPLIER to start dropshipping.
Step #4: List your products on eBay
List all your products with Product Titles, descriptions, images, and exchange-return policies. In other words, keep your account up-to-date with the Product's details. Also, pay eBay fees beforehand.
eBay listing creates a branded impression for your dropshipping store. Also, ask your supplier to label the products with your Logo to make it more believable.
Step #5: Set up your prices
The business grows when you have the potential to balance Selling Fees and Profits.
Set up and display the pieces on your own online store by keeping healthy profit margins.
Step #6: Receive the Orders and Pass them along
When you start receiving orders, forward them to the dropshipping vendor. And he fulfills it for you.
Build a Loyal eBay Customer base with High-quality products and timely delivery. To keep your eBay dropshipping profitable, you must develop Customer Satisfaction.
And that's how you build a Successful eBay dropshipping store from Scratch. Keep trying until you make it big.
We can Made Drop Shipping from China Easy
Leeline Sourcing is to help Shopify & small businesses sourcing products from China and build your branded business.
FAQs about Is Dropshipping On eBay Worth It
Can eBay ban you from dropshipping?
YES, it bans eBay dropshippers for not following them. eBay is strict about policies. The ACCOUNT SUSPENSION POLICY is not usually permanent until you disregard their rules. So keep within the rules and under eBay's radar for safekeeping. 
Is it OK to drop ship from Amazon to eBay?
Dropship from Amazon to eBay is quite Legal. But it comes with a few risks as well. You must be proactive about the prohibited items list to avoid getting banned. With the right strategies, it's possible.
Does eBay allow dropshipping from Walmart?
Unfortunately No, Walmart doesn't usually allow the dropshipping of its items. Also, eBay allows dropshipping from wholesalers only. You'll have to order at Walmart from different locations, going against the policies.  
What's Next
Now you know that you buy products from a Chinese supplier. And without any hassle, sell them on eBay with a profit margin.
It requires skills and guidance, which we have already given above. Skim through the steps to understand the process.
Having a HARD TIME kick-starting your business with eBay dropshipping?
CONTACT US! Starting your eBay business & finding reliable dropshipping suppliers get much easier with Leelinesourcing.
Do you want a successful import business?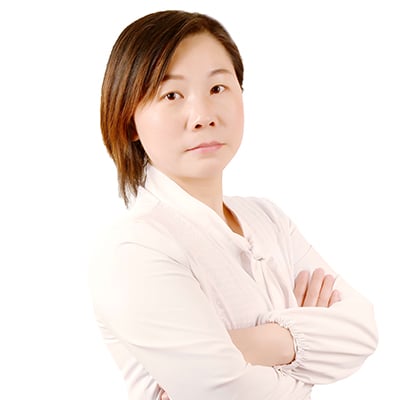 Hey, I'm Sharline, co-founder of LeelineSourcing. We've helped 2000+ customers import from China.
Do you want a better price on product or shipping?
We are sorry that this post was not useful for you!
Let us improve this post!
Tell us how we can improve this post?