BIPV Transparent Modules
Leeline Energy gets you high-quality BIPV Transparent modules. Long-lasting solar glass that increases customer satisfaction. RECEIVE Positive feedback from your customers and increase the re-purchasing rate.
Our customized & comprehensive solutions reduce your sourcing time. You get transparent solar panels on time & focus on marketing.
Get a quote
Feature Of BIPV Transparent Modules
Here are some features of our BIPV Modules that could be a turning point in your sales history.
Low Heat Dissipation Effect:
Balanced heat transfer to surrounding PV modules but not to inner layers. Modules' lifespan gets affected, and eventually, the electricity performance decreases. In BIPV transparent modules, they improved the dissipation effect.
Modules do not get heated by surroundings due to better thermal insulation layering. Increased the lifespan of modules for customer satisfaction.
Reliable & Long-lasting:
Fireproof Class A photovoltaic glass that ensures buildings' security. This even WITHSTAND high heat and does not shatter into sharp shards. EASILY meet the safety standards of commercial buildings.
High compression resistance to save it from breaking attempts. Increase customer satisfaction while using it in building facades.
High Efficiency & Performance:
Sophisticatedly engineered Photovoltaic cells increase energy efficiency. Power output varies from 160 W to 280 W alongside 9.5% to 16.7% efficiency. Consistent energy generation performance through seamlessly integrated design.
Long-lasting performance without any dip like a general solar panel. Builds loyal customer support through consistent energy performance.
Weather resistance & Waterproof:
A triple waterproof structure has heavy-resistant sealing. Most Transparent Solar panels use FTO or ITO conductors. It has heavy corrosion resistance alongside external pressure resistance.
Extreme weather & water resistance that protects inner solar modules & buildings. Avoid Quality claims due to transparent BIPV solar panel damage.
BIPV Transparent Modules by Types
Thin Film BIPV Transparent Modules
The IP67 protection level increases its water and dust ingress protection. Keeps the Thin Film modules safe from solid dust materials that are INVISIBLE to the naked eye.
You won't have to provide extra CLEANING services in the maintenance package. Save your service cost & time!
Advantages Of The Best BIPV Transparent Modules Services
Automatic Facility
Our facility follows automatic processes, including manual inspection.
Avoid delays in production and get your solar panels on time. Improve customer service satisfaction through on-time delivery.
Efficient Production Capacity
Utilize our top-notch equipment for both bulk & small levels of solar panel production. You avoid underproduction issues.
Produce BIPV products for roofs & walls through the best technologies. Reduce production costs through efficient production capacity.
Prompt Shipping Service
We ensure fast shipping through multiple modes of transportation. Combine all modes to save more shipping costs from the shortest routes.
You deliver solar glass & transparent solar panel to your customers without delays.
---
10+ years Of Experience
We have 10+ years of experience in sourcing & shipment handling. We aim to get you the best quality that enhances your user experience.
You get loyal customers through our best quality and sourcing practices.
Excellent After-sale
We help you in every process, like installation, replacement, and warranty.
Build trust in your building-integrated photovoltaics products through our reliable service. Increase your brand's credibility alongside reputation.
No MOQ
Avoid high storage costs & financial stress through our unlimited ordering service.
New entrepreneurs start their transparent solar panels businesses from small shipments. You avoid the high storage costs of the unsold BIPV modules.
Creative Applications of BIPV Transparent Modules
Roof
Balcony
Canopies
Building
Greenhouse
School
Precise production process
First, solar cells are produced in a top-notch facility. Solar circuits get ready in thin film technology. It makes the formation of transparent modules in any shape easy. Solar glass sheets are cut and laminated.
Thin films of solar cells, including current flow circuits, are printed on them. Solar cells' quality affects the energy performance. Later, it gets sealed and ready to be molded into a transparent solar panel.
We are global leaders in energy efficiency & sustainable growth.
Learn more about how we help businesses grow efficiently & ethically.
Certification
Worldwide accepted certifications CE, UL, ETL, and RETIE that increase trust. You avoid complaints & recall issues. Keep your enterprise safe from fines and reputational damage.
Factory Audit & Quality Inspection Report
Our team visits potential BIPV Transparent module manufacturers. We audit their processes & equipment to understand their quality standards. You optimize sales links & reduce sales costs through complete inspection.
Why Choose Us?
Reliable and Trustworthy
We have worked with multiple enterprises & businesses from over 150 countries. Your BIPV Transparent modules supply chain besides our professionalism.
Save yourself the hassle of auditing every single supplier and process. You shortlist trustworthy suppliers or manufacturers through our auditing.
One-stop Sourcing
Save communication costs and time of handling many suppliers at the same time.
We make sure you receive consolidated units of your BIPV Transparent modules.You test new marketing techniques while we handle the supply chain.
Reduce Transaction Risk
Complete handling from the factory to your warehouse saves you from potential risks. Keep your energy generation modules from damage during shipping.
We include the security check to avoid BIPV module loss. You reduce the cost of refunds and increase purchase rates.
5,000+
Completed Projects
---
How We Work?
Customer First
Our main priority is our customers and their business. You get full business protection while dealing next to BIPV Transparent modules suppliers.
We work on mutual benefits to build your enterprise's credibility in business circles. Receive better deals in the future through your positive image.
Standardized Procedure
Utilize our proven strategies in Supplier selection, Inspection, PACKING, and shipping.
Receive the BIPV solar TRANSPARENT Modules consistently without any delay. We have been a leading industry for over 10 years, You save costs from our A to Z standardized processes.
Custom Solutions
We entertain custom requests for the uniqueness of BIPV transparent modules. Share your requirements to get tailored solutions in design & technology.
Target more pain points of your customers to build a unique connection. You get more options in your BIPV solar modules line to attract customers.
How We Support You?
Our experts help you to find trendy items besides innovative design. You get the best-selling specifications of your solar Modules. Distinguish your solar panels from competitors to attract customers.
Optimize your supply chain through our automation-driven approach. We monitor and evaluate the performance of the BIPV Transparent module supplier. You receive quality products from BIPV Transparent modules wholesale suppliers. Reduce customer turnover rate through quality items.
Negotiate the best terms of solar panels sourcing for a better deal. We aim to ensure you get the best conditions for your business profitability. You make fair & legal business transactions without any potential legal risk.
We manage your Building-integrated photovoltaics Transparent module from production to shipping. Our staff will make sure you get the order on your promised requirements. You will be satisfied in order of safety by customized protective packaging. No transparent solar panel damage and loss during loading & unloading.
Seamless BIPV transparent modules shipping, including tracking for your satisfaction. We handle all the loading and unloading, including storage. Your inventory gets fast custom clearance through our Paperwork handling. Save every single second of shipping for timely delivery.
Our staff ensures you get a video guidebook to train your installation team. We added installation kits for BIPV Transparent module so customers do it independently. You save installation costs & time.
Our Payment
Pay through our encrypted payment gateways for safe & secured transactions. Many payment options(Paypal, Visa…) for your flexibility. You pay through one of the existing accounts on these channels to save time.
---
You have an idea.
We can make it happen.
Our Reliable Partners
---
Our BIPV Transparent Modules Factory
Our BIPV Transparent modules factory has a large team to ensure timely production. Your enterprise responds to sudden market changes effectively. Manual and automatic testing of every BIPV system saves you from returns & replacements.
packaging & shipping
We added Solid wood cases suitable for sea & land transportation. It is low-cost for long distances, even for large transport volumes. You receive the BIPV system in fully functional condition without any damage.
Successful Project
Solar Greenhouse Project in the Netherlands
The client had a vision of building a greenhouse, including solar energy. He needed transparent solar glass to support his vision. Our team visited the site and gave him an idea about how much it would generate energy.
The idea got clicked, and we started our Transparent BIPV glass installation. Current power generation is enough to sustain his Greenhouse. He liked the integration of the transparent solar modules.
Semi-transparent glass installation in a commercial building in Korea
The owner wanted partial transparency. We showed him different types of solar glass having a low transparency rate. He chose one of them as it matches their construction outlook.
Our team installed the glass in his buildings after construction. Now sunlight passes through them but at a different transparency rate. He also requested Skylights and roof tiles, so we added them too. Overall, systems, including solar panels, generate electricity for buildings.
What our customers say
Testimonials
Leeline Energy has been our longest-sourcing partner for our Energy products. I like their transparency in every process. It gives us satisfaction and increases our mutual trust in each other. I recommend Leeline Energy for your BIPV module sourcing.
maria
---
I'm impressed by the cooperation of Leeline Energy's staff. Very professional & helpful in all our processes. I recommend using their services, especially supplier hunting & inspection.
Jennifer
Leave us a message and we will get back to you
FOUNDER'S NOTE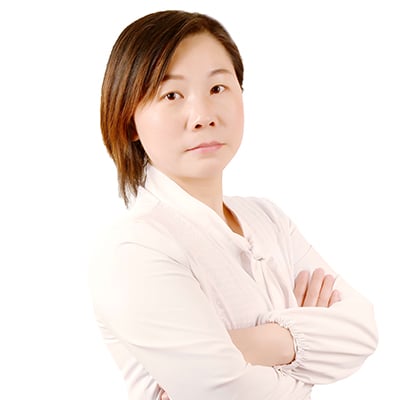 Hey I'm Sharline, the founder of Leeline Energy. We'd love to connect and discuss next steps towards bringing Solar Products to your project. If you are considering to start or expand your solar business, we would be happy to provide a project estimate and one stop solutions. Please complete the form to get started.
Address
Room 2208, Jiuzhoutong Building, Hanyang District, Wuhan City, Hubei Province
Social
People Also Ask About BIPV Transparent Modules
How to buy BIPV transparent modules at a low price?
Hire a sourcing agent like Leeline Energy, for having a big manufacturer network. Buy BIPV transparent modules(panels, roof, facade, glass) in bulk & negotiate for pricing. You would get any extra service for free or a better price for your modules. 
Are BIPV transparent modules waterproof?
Yes, they are waterproof. Specifically, it depends on the lamination of sheets and sealing. Mainly, it depends on their production technologies. Make sure Transparent Solar panels have great sealing so it would be waterproof.
How long will it take me to recoup the cost?
ROI depends on the efficiency of your Transparent solar panels. Drop in performance also affects the ROI. In general, most suppliers or sellers tell you about solar panel efficiency. You calculate your costs by recouping time through given values. 
Do I need lots of places to store BIPV transparent modules?
An unassembled transparent solar panel can be stored in a small place. Yet, you still need to have a proper warehouse to store solar facades. Assembling your panel's parts before installation saves you much hassle and time.
---
We are sorry that this post was not useful for you!
Let us improve this post!
Tell us how we can improve this post?