Flexible Solar Panels for Boats
Leeline Energy is a TEAM OF EXPERTS committed to providing FLEXIBLE solar panel solutions. We have a LIST OF reliable suppliers. And get HIGH-QUALITY solar panels with the ultimate flexibility.
Boost up your BUSINESS growth with our quality solar solutions!
Get a quote
Premium Flexible Solar Panels for Boats Features
Leeline Energy is a SOLAR SOLUTION company that delivers customized solar panels. Ensuring the REQUIRED quality, thickness, and flexibility.
Thin and bendable:
Our marine solar panels are LIGHTWEIGHT. They weigh up to 5.7 kilograms. In addition, they have a MERE thickness of 2.5mm. Bending can occur up to 30 degrees.
These features ensure high portability and easy installation on sailboats. You can impress consumers and GET more sales.
97% transmittance:
There are FOUR MAJOR LAYERS in the flexible solar panels. These include the ETFE, A+PERC cell, patented materials, and TPT. These layers transmit 97% of the light from SunPower.
Transmittance helps in producing more POWER. And improves the RECOGNITION of your business.
High reliability:
Flexible solar panels comprise the CONDUCTIVE BACKSHEET with 2D encapsulation. We have tested the FLEXIBLE solar panels under different conditions. It confirms the high POWER PRODUCTION even under harsh weather conditions.
Lower degradation and high sustainability bring new life to your business. And increases the probability of SOLAR deals.
Long service life:
Anti-UV junction box with standard MC4 cable supports the flexible solar panels. Moreover, there are IP67 waterproof features. It keeps the solar panels producing energy even in the MARINE environment.
A 5-year warranty with a LONGER SERVICE life helps customers choose solar panels. And gains CUSTOMER attention to your business.
Quick and easy installation:
There are multiple holes in a FLEXIBLE solar panel. It provides resistance to the corrosion, too. Mounting is easy and FAST due to pre-drilled holes.
Your customers can save time due to FAST mounting. It turns the first-time CUSTOMER into a long-term one.
Flexible Solar Panels for Boats by Types
Polycrystalline flexible solar panel
The polycrystalline flexible solar panel has the ANTI-CORROSION features. The solar panel is durable. And operates for extended periods without losing its performance. With lightweight and ultra-thin features, it is EASY to clean.
Optimize your BUSINESS with better flexible solar panels wholesale for boats!
Monocrystalline flexible solar panel
Monocrystalline flexible solar panel is increasingly popular due to the HIGH EFFICIENCY of 23.7%. It works with the BATTERIES optimally with 18V output voltage. You deliver the EFFICIENT solar system to your consumers.
Get EXPONENTIAL growth with flexible solar panels for BOAT.
Thin-film flexible solar panel
The thin-film flexible solar panel has DUST-PROOF and waterproof features. That ensures the HIGH-EFFICIENCY in marine conditions. High-temperature resistance supports the high SHORE POWER. And get your customers a BETTER solar solution in harsh conditions.
Ensure higher sales with DURABLE, flexible solar panels for boats.
Advantages Of The Best Flexible Solar Panels for Boats Services
Cutting-edge TECHNOLOGY
Our production systems have the LATEST technology to produce the FLEXIBLE solar panels. The production process is ACCURATE and fully automatic, reducing the chances of human error. Automated production saves you time and money.
Market diversification
We furnish solar power systems with customizable features. Regarding POWER OUTPUT and voltage. You can DELIVER unique solar panels. And diversify your business portfolio to attract more consumers.
100% Quality Assurance
Leeline Energy has deployed QUALITY CRITERIA during the production of solar panels.We test the marine solar panels before DELIVERING it to you. And confirm the DESIRED panels. It can impress your consumers. And gain their RESPECT for the reliability of your business.
---
On-Time Shipment Guarantee
You get A to Z shipping facilities from our shipping agents. The RATES are affordable. And keep your BUSINESS more profitable by saving some bucks.
OEM/ODM
OEM/ODM products have the DESIRED features in your solar panels. With this, you can focus on what the customer needs. And improve your BUSINESS approach toward consumers.
Internationally Certificates
We deliver Internationally recognized credentials. It takes your business from a LOCAL shop to an international vendor. And increase your customer count.
Creative Applications of Solar Panels
Car Roof
Solar Powered Tables
Solar Tent
Bus Stop
Solar Carports
Agrivoltaics
Precise production process
Our production system deploys the CUTTING-EDGE technology. And it is SUPER EFFICIENT. You can PRODUCE a large number of flexible solar panels wholesale for boats. And SAVE business resources to utilize them effectively.
We are global leaders in energy efficiency & sustainable growth.
Learn more about how we help businesses grow efficiently & ethically.
Certification
The certifications include CE, TUV, ISO9001, ISO14001, and CSA. Selling internationally is no LONGER a big deal. You can REACH A BIGGER audience. And make a BRAND NAME globally.
Factory Audit & Quality Inspection Report
Leeline inspection crew thoroughly INSPECTS the adjustable flexible solar panel factory for boats. Checks the electrical equipment for PRODUCTION. And gives you a detailed REPORT quickly. You can build BUSINESS credibility with these certificates.
Why Choose Us?
Reliable and Trustworthy
Leeline Energy is a PRIME SOURCING team dedicated to DELIVER. The highest quality of solar panels for 10+ years. Our crew comprises the EXPERTS ready to explore the flexible solar panels for boat manufacturers. Assess their performance. And land you the BEST GIG you can ever get.
Speed up the PROGRESS of your business with our expertise.
One-stop Sourcing
The integrated SOURCING, inspection, and shipping system better manage your ORDERS. Our sourcing agents inspect the flexible solar panels for boats factory. Analyze the QUALITY criteria. And give you a GREEN single only if you get the BEST QUALITY.
Establish a STRONG BRAND image with quality flexible solar panels.
Reduce Transaction Risk
Our cyber experts check the SECURITY of our payment lines. And ensure the ENCRYPTED PAYMENTS. Moreover, our inspection team confirms NO DISCREPANCIES in the AGREED AQL. Even timely shipping keeps the DELIVERY DELAYS miles away.
Avoid the risks of B2B fraud with our SAFE techniques!
5,000+
Completed Projects
---
How We Work?
Customer First
Customer FIRST, then us! That is our MOTTO when finding the BEST flexible solar panels boats. We think from your PERSPECTIVE. Meet your flexible solar panels demands. And get you PROFESSIONAL support. You can deliver BETTER solutions to your consumers.
It brings in NEW CUSTOMERS to your business!
Standardized Procedure
Leeline Energy group is HIGHLY PROFESSIONAL in the application of procedures. We follow the INTERNATIONAL standards during the product inspection. You even get detailed INSPECTION reports to know the details of the SAFETY of products. You sell SAFE and standardized inventory.
Expand your BUSINESS from the local area to the GLOBAL area.
Custom Solutions
Do you have any SPECIFIC requirements for voltage or power?
We understand your UNIQUE demands. Pay attention to the QUALITY while producing flexible solar panels for boats. And ensure the BETTER INTEGRITY of the solar system.
It is a REAL WIN-WIN situation for your FLEXIBLE solar panel business.
How We Support You?
We get the details of your SPECIFIC demands for a flexible solar panel. Regarding the QUANTITY, QUALITY, VOLTAGE, AND POWER OUTPUT. Plus, MARKET analysis further helps in deciding on the right product. You make MORE MONEY by launching the correct item.
A specialized team for SUPPLIER is enough. To find the BEST-MATCH flexible solar panel for boat suppliers. Get flexible solar panel wholesale products from them on time. And monitor their PERFORMANCE. You reduce the RISKS of quality scams. And better aid your BUSINESS with quality flexible solar panels for boats.
Suppose the deal is FINALIZED with the manufacturers. Our legal team prepares the LEGAL documents. Gets it signed by both parties. And ensure a SEAMLESS experience by reducing any COMMUNICATION hindrance. You save TIME and business resources with flawless deals.
Our order management occurs at SINGLE SPACE. You link your SOLAR POWER stores with our team. Receive orders. And get it shipped on time. It heightens the confidence of your consumers in the business. And gives more reputation.
With connected logistics infrastructure, we are READY to ship your orders. Our tracking CODES provide real-time TRACKING. And create a TRUSTED environment to boost the growth of your business.
We have DETAILED videos on the installation of flexible solar panel products. You can send it to your CONSUMERS. Secure their protection and ease during installation. And set an EXAMPLE of safety for your solar power business.
Our Payment
We have MULTIPLE payment options. There are SSL certificates installed on our websites. You avoid the RISKS of leaked payment details with our SAFE transactions.
---
You have an idea.
We can make it happen.
Our Reliable Partners
---
Our Flexible Solar Panels for Boats Floor Factory
Our Factory covers a LARGE area of up to 18000-meter squares. It can PRODUCE hundreds of flexible solar in a SINGLE TIME. You fulfill your INCREASING demands for a solar system. And never lose a SINGLE customer by going out-of-stock for lightweight panels.
packaging & shipping
The ROBUST PACKING and TIMELY delivery is the PERFECT combination you get. Solar cells remain safe. And you EXPOSE your brand widely with BRANDED packaging.
Successful Project
Mr Jack from Australia Called for same-size RIGID marine solar panels
Mr Jack talked to our team about rigid marine solar panels. We recommended the FLEXIBLE solar panel with high efficiency. Later, he thanked us for the excellent suggestion of flexible over rigid panels.
Our team assisted in the installation of flexible solar with batteries. Excellent power system fulfilled the needs of Mr. Jack in the marine area.
Mr Philips wanted the BEST power system to enlighten its BOATS
Mr. Philips first asked our team to ASSESS their place. And give them an estimated cost to buy and install the solar panels with high power output.
We bought him 500-watt flexible solar panels. It perfectly cut the FUEL prices. And it helped Mr Philips enlighten the BOARD AREA around the sea.
What our customers say
Testimonials
No team is as supportive as Leeline. They purchased the best solar cells. Settle at an affordable price. Even the power output of my solar panels is relatively high. I loved Leeline at work.
David L McLean
---
I have no words to describe the Leeline energy team. They are great. From power output to efficiency, they have all you need. Thank you, and good luck!
Michelle K Montoya
Leave us a message and we will get back to you
FOUNDER'S NOTE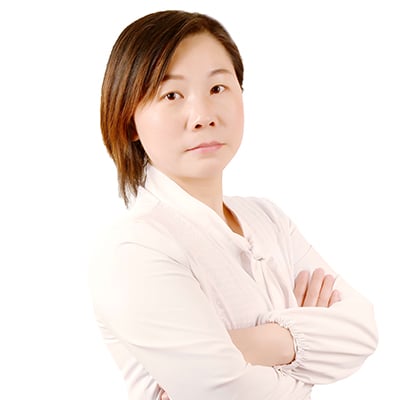 Hey I'm Sharline, the founder of Leeline Energy. We'd love to connect and discuss next steps towards bringing Solar Products to your project. If you are considering to start or expand your solar business, we would be happy to provide a project estimate and one stop solutions. Please complete the form to get started.
Address
Room 2208, Jiuzhoutong Building, Hanyang District, Wuhan City, Hubei Province
Social
People Also Ask About Flexible Solar Panels for Boats
1. Are marine solar panels different?
Marine solar modules have two distinct features. Waterproofing and flexibility. These ensure better efficiency in the SEA or ocean. Therefore, they are different from other solar panel types.
2. What will a 600-watt solar panel run?
600-watt solar panel WORKS for small space heaters. These need a VERY high efficiency to run more extensive applications. So, you can expect adequate performance from a solar panel.
3. How convenient is it to use solar panels for boats?
It is a DOODLE. You need to install the solar panel for the boat. Generate power. And use it for the ENERGY CONSUMPTION in the ships. That is all.
4. Can solar panels be used as solar sails?
No. A solar panel uses the SUNLIGHT to produce energy. At the same time, a solar sail can PROPEL the objects. Both have different purposes and ways of POWER generation. 
5. How many solar panels does it take to power a boat?
A 100-watt flexible solar panel is ENOUGH to produce power for a boat or RV. However, three panels of 100 watts would play a BETTER role in powering ships.
---
We are sorry that this post was not useful for you!
Let us improve this post!
Tell us how we can improve this post?