Hybrid Solar Water Heater
Leeline Energy helps you source a variety of Hybrid Solar Water Heater directly. Import/export handling experience in more than 150 countries.
Expand your enterprise beyond borders through our direct sourcing. Increase sales & customer trust through on-time delivery. You save rework and operational costs by reducing shipping & sourcing errors.
Get a Free quote Now
Feature Of Hybrid Solar Water Heater
Solar heating system is getting popular over a gas water heater. It reduces water heating costs from fossil fuels. Connect with potential customers through versatile and cost-saving PRODUCT OFFERINGS.
Easy Installation:
Fluorine system, so there is no need to set up floor heating pipes and radiators. Customers start house heating systems with zero infrastructure investment. Seamless installation on many angles (roof, ground).
Quick installation helps in converting potential customers. Increase sales of your enterprise by providing fast service.
Less Maintenance:
The simplicity of design makes it easy to maintain. No moving parts, just a collector and pipe network with a storage tank. The strong built quality of the tank PREVENT LEAKS in it. Users do regular maintenance after 3 to 6 months.
Clean the outer panel with a simple cloth and a maintenance kit. Attract Customers by showing how they save money on maintenance. Increase the reliability of your product!
Ultimate efficiency:
An efficient collector with ABSORBANT COATING helps to achieve the highest efficiency. Reduce carbon footprint while utilizing the same amount of electricity or solar power. Users reduce their 50% to 80% of water heating expenses.
Customers look for efficient but affordable solutions. You also increase the same product repurchasing due to such an efficient system.
High-quality heat exchanger:
Consistent water heating builds an impression of RELIABILITY. High-quality heat transfer fluid ready to heat water with a 60% flow rate. Healthy anti-freezing mixture without toxins to comply with safety standards.
Enhance comfort for the customers without compromising the safety standards. Dominate the market through such high-quality water heating. Buyer prefers you over your competitor.
Excellent performance:
Works great in LESS SUNLIGHT or freezing temperatures in winter. Users rely on the water heating system throughout the year, even at -40°. Compressor ensures excellent performance of energy savings.
Backup storage tank up to 1000L for continued hot water supply. Enhanced reputation as a trusted brand of excellent performance products. SKYROCKET your sales volume!
Hybrid Solar Water Heater by Types
Hybrid Solar Water Heater For Hotel Pool
The finest water circulation pump system maintains the POOL TEMPERATURE effectively. High-quality standards with the highest efficiency of free energy. We also offer OEM/ODM for these water heats due to scalability.
Scale your enterprise's clientele through such professional services. You get commercial clients for such HIGH SCALE solar water heaters. Sell bulk shipments and make more profit than retail clients.
Advantages Of The Best Hybrid Solar Water Heater Services
Comply With Standards
We ensure products comply with relevant quality & safety standards & regulations. You get fast safety clearance on their buildings. And avoid complaints, risk of recalls, fines, and reputational damage.
Multiple Secure Payment Methods
Safe environment with financial and business security. You choose FLEXIBLE payment options according to your safety standards. Secured transactions with encrypted channels to the suppliers or manufacturers.
No MOQ
Start ordering solar water heaters in small quantities. You improve your cash flow and focus on covering other operational costs. Build your brand with a small number of product offerings with unmatched quality.
---
OEM/ODM Servies
We are already handling OEM/ODM of many foreign companies. Our staff understands market characteristics and customers' needs. Use our expertise to build a brand while only focusing on the business side.
Reasonable Quotation
Our supplier network gets you FAIR PRICING. Direct sourcing from manufacturers with top-notch production facilities. Reduced production costs allow you a wide profit margin and marketing budget. Grab more market share through a better pricing strategy.
Professional Customization
CUSTOMIZE product designs, HEAT CAPACITY, or extra connections. Understand customers' needs and solve them through our customization. You establish a good image that attracts customers with a high conversion rate.
Creative Applications of Hybrid Solar Water Heater
Office
Commercial
Home
School
Hotel
Pool
Precise production process
First, start with their solar power mechanism to harvest heat energy from the sun. Solar absorber plates or solar panels are manufactured.
It is attached to copper tubing that carries heat transfer fluid. GLAZING LAYERS consist of tempered glass that traps heat. Now, storage tank production starts with the pump & controller.
AFTER that, they go to the assembly process. Skilled staff test and inspect each part before assembling. Packed in carton boxes and ready to ship to your customers.
Certification
World's renowned certifications CE, ISO, and TUV save your clearance time. You excel in your business in NEW MARKETS with credibility. Prevent the potential risk of customer recall and fines through healthy certifications.
Factory Audit & Quality Inspection Report
Our skilled team visits factories and audits their raw materials. We ensure that TOP material is being used in your solar water heating. ACHIEVE HIGH EFFICIENCY in heating with LONG LASTING system. Improve your brand's image to attract customers.
Why Choose Us?
Reliable and Trustworthy
We helped many international corporate brands in OPTIMIZING their supply chain. Lower your procurement costs through process optimization. Our experts monitor each process and help you to reduce lead time.
FAST & EASY sourcing of HYBRID SOLAR WATER HEATER. You serve your customers in a short time, even in rush season. An unbeatable product supply chain enhances your performance reputation.
One-stop Sourcing
MANAGE your HYBRID SOLAR WATER HEATER sourcing through a single channel. Save time from a single handling rather than communicating multiple resources. Manage all inspection, monitoring, and packaging details from a single gateway.
You receive continuous updates & design your strategy with a dedicated resource. Less confusion in sourcing and more focus on customer acquisition. Boost your BUSINESS GROWTH through optimized processes.
Reduce Transaction Risk
We audit each manufacturer to check HIDDEN COSTS. Continues monitoring to filter out untrustworthy suppliers. Work with trusted HYBRID SOLAR WATER HEATING wholesale suppliers.
Reduce the risk of B2B fraud and scams through detailed background checks. Pay through our trusted payment channels. A safe business environment that accelerates your growth by reducing safety stress.
5,000+
Completed Projects
---
How We Work?
Customer First
Our main focus is your business & ENTERPRISE sustainability.
Digestible sourcing from supplier hunting and inspection to final customer delivery. Build your business reputation by meeting market demands.
Standardized Procedure
Designed HYBRID SOLAR WATER HEATER sourcing processes to save you time. You save expensive storage costs through the right sourcing handling.
High level of quality inspection service and referral sales through word of mouth. Save expensive marketing costs.
Custom Solutions
Design your own solution by discussing special business needs. We help you to get HYBRID SOLAR WATER HEATER custom offerings. Alter its tank capacity, pipe network, and solar collector size.
Highly efficient custom-designed products increase USER'S DEPENDENCE. You reduce customer turnover rates through unique products.
How We Support You?
Our experts analyze customers' SELLING BEHAVIOR with competitive intelligence.
Order water heating systems with specific features, quality, & quantities. Optimize your Hybrid solar water heater business for high profit without inventory loss.
We handle your Hybrid solar water heater supplier in each process. Receive monitoring & performance reports to evaluate their future possibilities.
You get backup suppliers in case of sudden quality issues. Uninterrupted supply chain to fulfill customers' deliveries to maintain your reputation.
Our experts negotiate on your behalf for the best HYBRID SOLAR WATER HEATER deal.
Legal and fair terms that reduce the chances of disputes. Save your enterprise from potential risks with secured dealing with suppliers!
Our staff conducts product inspection on durability and features standards. We check each part(piping, panels, collector, and tank) to ensure the best-built quality.
Your customers receive well-packed HYBRID SOLAR WATER HEATER SYSTEMS. Enhance customer purchasing experience for word-of-mouth reputation.
Lower your logistics costs through REAL TIME UPDATES and good coordination.
Monitored warehousing, trucking, and customs to protect against product loss. Supervised safe delivery in all regions so you expand your business beyond borders.
Lower your logistics costs through REAL TIME UPDATES and good coordination.
Monitored warehousing, trucking, and customs to protect against product loss. Supervised safe delivery in all regions so you expand your business beyond borders.
Our Payment
Safe and secured payment channels with many options. Pay through debit/credit card or other international gateways. Reduce potential safety risks through trusted channels.
---
You have a Hybrid Solar Water Heater idea.
We can make it happen.
Our Reliable Partners
---
Our Hybrid Solar Water Heater Factory
Large-scale solar water heater factory with top-notch equipment. Wide production space for quick unit manufacturing. Improve your enterprise's competitiveness with the ability to meet quick market demands.
packaging & shipping
Good buffer and CUSHIONING performance with the Stabe carton package. Corrosion resistance, moisture-proof, & seismic effects protect it during sea shipping. Reduce rework cost of product damage.
Successful Project
80KW solar panel system for a farm client
The farm needed continuous electricity power for both indoor and outdoor uses. Our team visited the site and took a survey.
We installed solar panels on the ground due to the limitation of ROOF SPACE. Automatic tracking of sun movement helped to maximize efficiency. They also needed hot water, so we installed a hybrid solar hot water system.
Now, the farm owner gets uninterrupted electricity & hot water throughout the year.
100kw solar energy system in Haiti
The client wanted an economical but efficient solar energy system. They also wanted continuous hot water in their building. Our team showed the many types of panels and BIPV products.
He chose solar cladding along with SOLAR PANELS. The team installed it in a short time with a backup battery system. We added a pressurized solar hot water system with a big storage tank. The owner is getting hot water with full pressure, saving electricity costs too.
What our customers say
Testimonials
Thanks to Leeline Energy for helping me to OPTIMIZE my supply chain. My enterprise has experienced a significant rise in sales. I got more time to focus on my customers and business development. I recommend working with Leeline Energy.
Jennifer
---
It was my best decision to work with Leeline Energy. I got my reliable and trustworthy solar hot water heater supplier through them. Every beginner should work with them for unbeatable service.
lily
Leave us a message and we will get back to you
FOUNDER'S NOTE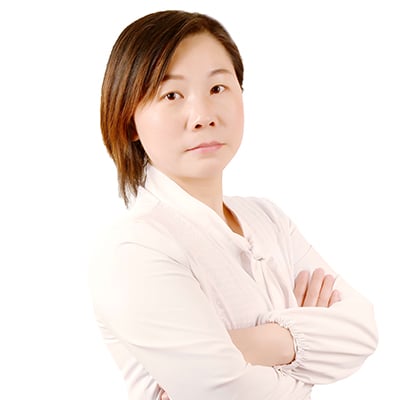 Hey I'm Sharline, the founder of Leeline Energy. We'd love to connect and discuss next steps towards bringing Solar Products to your project. If you are considering to start or expand your solar business, we would be happy to provide a project estimate and one stop solutions. Please complete the form to get started.
Address
Room 2208, Jiuzhoutong Building, Hanyang District, Wuhan City, Hubei Province
Social
People Also Ask About Hybrid Solar Water Heater
What's the best shipping method and delivery time?
Sea shipping is the most effective and BEST SHIPPNG METHOD. It's cheap and very favorable for bulk shipments. SEA SHIPPING takes 20 to 40 days of delivery time. 
How long will a hybrid water heater last?
It depends on built quality and the Hybrid Solar Water Heater manufacturer warranty. On average, hybrid water heaters last up to 15 to 20 years. Yet confirm their warranty period with the manufacturer. 
Is China's hybrid water heater good?
Chinese manufacturers produce both LOW and HIGH-quality products. It depends on your budget and sourcing limitations. You get good quality at a low price through a sourcing agent like Leeline Energy. 
How do you maintain a hybrid water heater?
Keep checking their coils, anode rod, and storage tank leakage. See their circuits and wiring for electric water heaters. Sometimes, book professional maintenance for PV panels or other internal checking. 
---
We are sorry that this post was not useful for you!
Let us improve this post!
Tell us how we can improve this post?