Solar Facade Cell
Leeline Energy helps you to launch your Energy Brand in a short time. Outsource long-term usable Solar facades to build a loyal Audience. 
You get an unbeatable production facility that reduces production costs. Lightning sourcing process to avoid delivery delays & customer complaints.
Enhance Solar Facade Cell Brands!
Feature Of Solar Facade Cell
Leeline Energy is your ONE-STOP supplier for Solar Facade Cell. We offer YOU  EXCELLENT cells for your customers. 
Indispensable Efficiency:
Customers get High Efficiency through monocrystalline or multi-junction cells. We craft smart Cutting of MBB Half-cut Solar Cells to reduce the internal shading. REDUCE resistive loss in the solar cell itself.
Increase customer satisfaction through cutting-edge solar technology. You receive more referral sales through such a happy customer base. Climb the ranks of your BUSINESS GROWTH.
Fail-proof Reliability 
Outside the box designed & engineered solar facade system to Polish the reliability. High-quality raw materials are our main priority to make them durable.
Robust glass and tough encapsulation materials protect the cells from moisture & physical damage.Frontier non-destructive cutting technology lowers micro-cracks. Receive positive feedback that puts you ahead of your competitors. 
Irresistible Performance:
Resistive layers that outperform up to 5400 PA snow load & 2400 PA wind load. High environmental resistance of building envelopes. MBB technology for multiple narrow busbars running on the front surface.
Reduce resistive losses in the cell to Step up current collection. Improve current and reduce systems failure chances. Save yourself from extensive repair or replacement services.
Anti-coverage coating:
Anti-reflective (AR) coatings lower reflection & enhance the energy efficiency. Reduces power loss under surface coverage through Epic technology. More light absorption leads to higher energy conversion. 

Increase the final yield of solar facade systems. Increase your customer's trust in your product & enterprise. The long-term devoted audience for your Energy Brand.
Heat proof layers:
Anti-hot spot layers protect solar facade systems from heating up. Reduce hot spot power loss to achieve Remarkable efficiency. Also reduced size of half-cells results in better temperature coefficients. 
Less affected by temperature changes to Fortify performance in hot climates. You put an end to continuous power loss complaints by customers. Multiply your sales in the Hot rush seasons.
Solar Facade Cell by Types
Mbb Perc Half-Cut Cell Solar Facade
Boosted Efficiency up to 99.5% through low energy loss in Half cut cells. It has high-temperature resistance as it functions properly from -40 ℃ to 85 ℃.
The passivation layer to the rear side of the cell increases further efficiency. High ROI and longevity skyrocket your sales.
220v Transparent Solar Cell Facade
Transparent layers allow natural light to the interior & reduce energy consumption. Digestible architectural design is fitting due to transparent sheets.
Yet Limited energy efficient but ideal solution for high rise buildings. Increase the aesthetic value of the building to attract customers. 
First-class Half Cell Solar Facade
Shading tolerance helps improve power output while generating electricity.  High-quality raw material ensures reliability against hotspots. Easy to incorporate solar technology into building through their customization.
We help you in both design & panel size customization to meet your client's criteria. Build a strong customer relationship through Non-generic solar facades. 
Advantages Of The Best Solar Facade Cell Services
Compliance With Standards
Prevent the risk of recalls, fines, and complaints through our certifications. We ensure your products comply with relevant standards and regulations. You eliminate reputational damage risk & sustain your brand's credibility.
Advantage In Bargaining
We help you explore around and get your best pricing quote. You compare with many suppliers for competitive prices. Make an informative decision while bargaining with the supplier. Increase your PROFIT MARGIN & reduce procurement costs. 
No MOQ 
Improve your cash flow and establish business through the NO MOQ feature. Start ordering solar cladding & photovoltaic modules without limit. You save warehousing and storage costs of bulk shipment. 
---
Sample Quality Testing 
Make a solid and concrete decision through sample testing. Detects cheap quality & usability of solar panel testing. We improve the yield rate and quality issues per your instructions. You reduce the number of after-shipping rejects & save rework costs. 
Multiple Payment Methods
Pay through a payment method of your own choice. Mitigate the risk of fraud & check on suspicious payment channels. Choose flexibly without worrying as we opt for many secured and trusted gateways. 
Professional After-Sales Service
We help you in getting product claims, replacement & technical support. Receive all technical parts & accessories non-stop. Keep upgrading your customers' PV panels & renovation projects. Increase repeat purchase rate & improve brand influence.
Creative Applications of Solar Facade Cell
Skylight
Wall
Balconies
School
Building
Home
Precise production process
Production starts from silicon ingot growth and wafer production. They use it in solar fabrication and cell interconnection. It helps the current flow in the circuits.
Now, it is encapsulated through a protective layer. You see tempered glass in front and some backing material on the rare side. It protects the solar facades from any damage while mounting on the building.
Later, Panel integration turns them into solar panels or modules. In Quality control, they are tested for energy generation and durability. They got packed into the protective packaging to deliver to you.
Certification
Ramp up your customer's trust through Imperative certifications. Certified through IEC 61215, IEC 61730 & IEC 62109 standards. Make strides in European markets without any hesitations & risk of product recalls.
Factory Audit & Quality Inspection Report
Full inspection of Solar facade cell factory to ensure top quality. We check potential solar facade cell manufacturers' standards and production processes. Reduce production hazard chances and keep your reputation safe. 
Why Choose Us?
Reliable and Trustworthy
Crush your competitor through our reliable solutions. We have been leading the sourcing industry for the past decade. Outstand your brand through our extensive international working experience.
You get high quality whether you are sourcing cheap or expensive products. Escalate your customer's satisfaction through unmatched solar facades.
One-stop Sourcing
The all-in-one REMEDY from sourcing to the final shipping of a solar facade cell. We take charge of your supply chain from Product development. Our team helps you with Production & post-production services for the final shipping. 
DROP EVERYTHING, and focus on the business side & let us handle your supply chain. You focus on catching the eyes of customers through our high-quality products.
Reduce Transaction Risk
KICK OUT all the transaction and business risks through our detailed auditing. Say no to the HIDDEN COSTS of your solar facade cell suppliers.
We check all invoices, product details, and shipping terms to save you from all risks. Dominate the market through a secured strategy that meets your customer's demands. 
5,000+
Completed Projects
---
How We Work?
Customer First
Our main focus is to add value to your Business and INTEGRATED SOLAR product.
Increase sales of photovoltaics façade through our value addition approach. Swift solar facade cell supply chain SKYROCKET your BUSINESS GROWTH. 
Standardized Procedure
Proven strategies save you time & keep you ahead of the game. High professionalism & reliability in all processes that reduce operational costs.
Receive your solar facade cell delivery to meet customers' expectations. SPARK your brand's reputation and Credibility. 
Custom Solutions
Tailored solutions help you manage your sourcing effectively. Customize your sourcing and solar facade cells through expert suggestions.
Build a Credible and unique brand Image and crush your competitor. Easy to stand out and attract customers through tailored Solar panels. 
How We Support You?
We help you to catch trendy & easy-to-sell Solar facades cell items. You get expert suggestions on solar panel Quality, features, and Quantity. You avoid unsold solar facade inventory & storage costs. 
Manage all your solar facade cell wholesale suppliers under a single solution. We inspect quality from all half-cut cells to onyx solar cells.
You receive consolidated items in a single packaging. Save the hassle of merging kits and storing them individually. 
You get Helpful contract clauses to have profitable solar facade cell sourcing. We shop around and get your competitive quotes for a clear market understanding. Fair legal terms to protect your business dealings & reputation. 
We have your back in all order processes from inspection, packaging & storage. Our staff filters out damaged products and saves your rework costs.
Streamline your operations through enhanced inventory management. You increase customer retention and repeat purchases.
A skilled team manages your shipping routes and transportation. We handle solar panels customs paperwork for fast clearance.
No more ISF Penalties and delays on ports. Serve your customers on time through fast shipping. 
Get online video guides to train your installation staff and engineers. We also made guides for customers in many languages on your requests.
You install solar facade cell items independently. Save installation service time and costs. 
Our Payment
Pay through PayPal, Payoneer, and many other secured Payment channels. Use your existing accounts & credit cards for financial transactions. Save yourself from extensive and time-consuming transactions! 
---
Elevate Your Brand with the Latest in Camping Solar Facades!
Our Reliable Partners
---
Our Solar Facade Cell Factory
We have a Large-scale factory to handle both your small and bulky productions. Top-notch equipment & skilled staff that produce solar facades on time. Reduce production costs & lead time of your building-integrated photovoltaic products. 
packaging & shipping
Receive your Solar panels and photovoltaic structure in a secured Carton box. We also add a wooden box for safe shipping on your requests. You get more praise from customers through intact and safe product delivery. 
Successful Project
Grenada 150 KW COMMERCIAL Solar System
There were many buildings in a small industrial area. The client wanted to use clean electricity & energy generated by solar panels.
He requested high-quality coating that absorbs most solar radiation. Our team designed a building envelope, including panels & facade insulation. We also added energy-efficient solar cladding.
After the photovoltaics were installed, the client liked the outlook. He was happy with clean energy instead of energy from fossil fuels. Now, building integrated photovoltaic systems is running smoothly.
50 KW SOLAR SYSTEM in SENGALA
The client had a large building after a new construction. He wanted to use electricity without carbon emissions. His building needed power of almost 50 KW, so we decided to design his facade systems. 
We installed some panels on the roof and glass windows, too. The junction box handled the power and current effectively. Work got done in the expected timeline. The client was happy due to non-stop electricity through an off-grid system.
What our customers say
Testimonials
Remarkable service by Leeline Energy that boosts my business. My customers are happy with high-quality photovoltaic cells. I recommend working with LEELINE Energy. 
tom
---
I am delighted to share my experience with LEELINE Energy. Their PV experts helped me to source the best quality photovoltaics. I see a significant sales increase in my building-integrated photovoltaics facades. You should work with Leeline Energy! 
marry
Leave us a message and we will get back to you
FOUNDER'S NOTE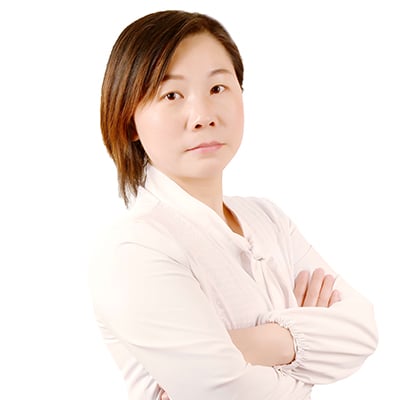 Hey I'm Sharline, the founder of Leeline Energy. We'd love to connect and discuss next steps towards bringing Solar Products to your project. If you are considering to start or expand your solar business, we would be happy to provide a project estimate and one stop solutions. Please complete the form to get started.
Address
Room 2208, Jiuzhoutong Building, Hanyang District, Wuhan City, Hubei Province
Social
People Also Ask About Solar Facade Cell
How do you order the product?
Tell the supplier the important product details. Like in the case of solar panels, you tell voltage, size, type, and many other details. Most suppliers have detailed templates, and you ask for them. 
How can I make sure it's a secure transaction?
First, ask for an inspection after the supplier completes the background check. After inspection, pay through a trusted payment gateway only. You hire a sourcing agent who ensures safety & trust. 
What is the brand material for solar facade cells?
Manufacturers use many materials to produce solar facade cells. It could be Monocrystalline and polycrystalline Silicon or a thin film cell. You ask for raw material details from the supplier. 
How long does it take for solar cells to make back your money?
It depends on the efficiency and ROI of solar cell panels. You pay the initial and some maintenance costs over the years. Saved electricity costs in those years are your ROI. 
---
We are sorry that this post was not useful for you!
Let us improve this post!
Tell us how we can improve this post?