Best China Shopify Fulfillment Service
Leeline Sourcing is your BEST partner in managing your Shopify fulfillment process.
Powering the fulfillment service with an all-in-one system, we got you covered. From warehousing to delivery, check us out for the TOP-NOTCH experience!
Your entire supply chain system is smoother, getting you MORE SATISFIED CUSTOMERS.
Trusted By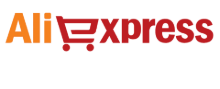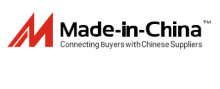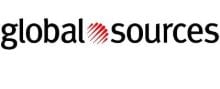 Our services
Check Our Best Shopify Fulfillment Solutions

Dropshipping Fulfillment
Scratching head on handling orders?
No worries, we are all you need. Our experts help to manage your orders. Upon placing an order, we fulfill and ship the order directly to your customer ON TIME.
Give your customers a satisfying shopping experience with our Shopify Fulfillment Services!

Puzzling about how to SCALE UP your operation with limited resources?
A simple answer is to partner with a third-party logistics (3PL) company (which is one of the scopes we provide!). We handle your warehousing and fulfillment seamlessly.
What's exciting? Our 3PL fulfillment service is FLEXIBLE as per your needs. So control your budget and SAVE COSTS!

In-house Fulfillment
Looking for complete control over the entire fulfillment process?
Our in-house fulfillment solution suits you the best. You store and ship your products from your own warehouse. The benefits? COST SAVING!
You save EXTRA shipping fees and fulfillment charges from our Shopify fulfillment services.

Is there any cost-effective solution that can make a good return?
YES! We pride ourselves on fulfilling our clients' orders and gaining good reviews. We offer affordable pricing, which is TOTALLY friendly to startups. Wait no more! GROW your business with us today!
About us
What Makes Leeline Sourcing Special?
Efficient and High-Quality Service. Our team offers rapid order processing, optimizing the shipping flow. Thus, we process BULK orders efficiently. As a result, your customers receive their orders on time. More orders, more profit!
Real-time Fulfillment Tracking. We stand out from our competitors by offering more accurate and timely delivery. You track your orders in real-time to ensure orders are delivered as expected.
Cost-effective e-commerce solution. You gain VALUABLE insights on your business operations. And, make data-driven and smart decisions. With us, you are guaranteed to have a highly-efficient fulfillment experience.
Hear it from fellow Clients
I was amazed by the result of working with the LeelineSourcing team. Thanks to their solutions, my business growth has boosted higher than I expected. The team is extremely helpful for anyone seeking online business advice. Bravo!
– Mario, USA
---
Source Your Products and Start Shopify Fulfillment
We offer the best price and Shopify Fulfillment services to help you improve your dropshipping business.
Fulfillment by Shopify:What You Need to Know in 2023
Fulfillment centers continue to give businesses the sales edge. Fulfillment by Shopify saves merchants the time and energy spent on handling orders and shipping. This allows merchants to focus on more productive tasks like marketing and product development. It's a win-win for both parties, so it's no wonder Shopify Fulfillment Network (SFN) is a huge success.
We have over ten years of experience working with thousands of Shopify sellers. Many of which use Shopify's fulfillment service to streamline their business.
In this article, we'll explore Shopify's Fulfilment Network. Also, how it might be the perfect fit for your business.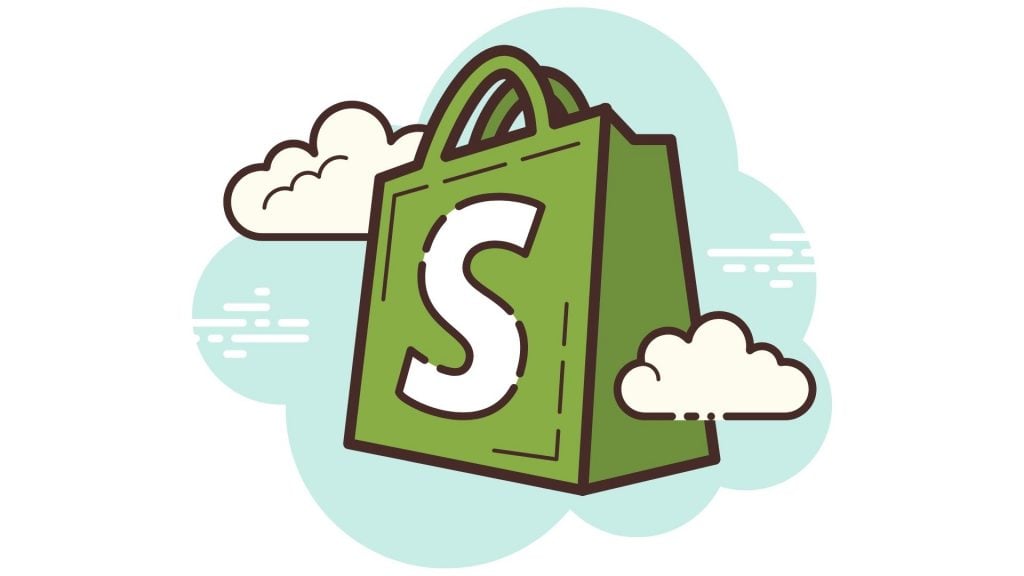 What Is the Shopify Fulfillment Network?
Shopify Fulfillment Network (SFN) is a branded distribution service that ships merchandise. More than the shipment of products, they also grant other provisions. A few are inventory storage, inventory management, picking, and packaging.
Shopify has built this system to spread its wings in the international market. That's due to dropshipping services and warehouses pulling in eCommerce businesses.
Shopify sellers are the major beneficiaries of this fulfillment center. Once you sell on the Shopify store, you can use their shipping service.
They keep goods in their fulfillment warehouses for storage. The warehouse infrastructures are abundant around the globe to meet customer orders. Irrespective of locations.
They pride themselves on their high-quality logistics services and safe storage facilities.
How Fulfillment by Shopify Works?
To provide you with a view of Shopify's fulfillment method, we'll discuss some of their procedures. These work to process orders from producers to customers.
When setting up an online store for your business, it's important to choose a reliable China Shopify fulfillment service, and partnering with a reputable Shopify web design agency can ensure that your online store is not only visually appealing but also optimized for maximum sales potential.
Packaging of Products
Custom fulfillment services involve getting supplies wrapped up nicely. That may include adding postages and shipping labels. It could also be branding as you'd like goods to reach customers. There are also kitting services and customizations.
Inventory Management
Management here encapsulates storage and accountability. It can be difficult to store your inventory yourself if you have problems with space. Likewise, you may not keep these items in wholesome conditions.
A fulfillment provider will avert potential losses incurred due to poor storage. Shopify fulfillment company, for example, stores your products with basic inspections for damages. Until orders get delivered, the management process never ends. But, storage is usually a short-term thing.
Inventory Distribution
Sometimes, products may need to pass through various retail stores for pick up. Other times, the delivery may be direct to the customer.
How this works is that fulfillment centers get descriptions of customer places. Professionals then put in place logistics to get goods across to buyers promptly.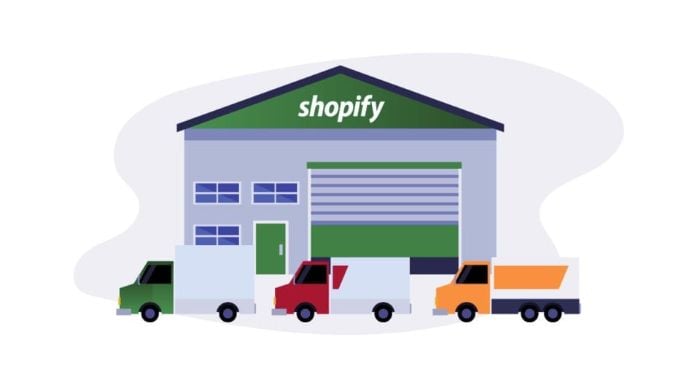 Shipping and Tracking
Immediately after they box and brand your product, it's ready for transport. Most shipping services offer discounts to businesses. Especially those that constantly send large quantities of goods. Fulfillment by Shopify isn't an exception.
Shopify also tracks the destination of shipped orders and ensures delivery.
As a part of the logistics services, they find shipping carriers. Often they're the ones with a high frequency of shipments. Also, they check these collaborators for hiked shipping costs. In the end, you have fast delivery at a reasonable cost.
Returns and Reorder
This is one of the best provisions by Shopify. If you don't like a product, you can return it via their platform. When there are mix-ups from the supplier, they'll link you with them.
You may have to answer some return questions from the customer service page. That's if you're applying online. But if you know the warehouse the goods are coming from, you can return them directly. The fulfillment experts will take care of the reverse shipping process.
That is also applicable to reorder requests. Reach out if you'd like to get more products.
Shopify's remote repository will ensure you get your order. That's if they still have the needed stock. But if they don't, they'll connect with the manufacturer to restock and send your orders.
What Are the Benefits of Fulfillment by Shopify?
Once qualified to use the Shopify fulfillment network, you get a lot of added benefits. You'll see some of these below, according to customers' feedback.
Shopify gives suggestions based on customer location, distribution center size, and so on. Other logistics analytics include consideration for replenishment, prediction of demand, and inventory distribution. Before recommending replenishments, they check the distribution center location. Also, they consider seasonal trends and other related factors.
Their inventory management is straightforward. Not minding the number of distribution nodes, they're all controlled by the Shopify admin.
Fast processing, discounted, and reliable shipping. Shopify is responsible for shipping, so it also updates all things in the system. This may reduce the refund rate as Shopify has to manage this side.
Same-day order shipping. This is on the condition that your customer and distribution center share a market. Moreover, there may be some size or volume specifications.
Shopify's custom fulfillment service uses other technological options on Shopify. One is the Chuck robotic picker support system that helps cut picking errors.
Automation of returns and exchanges at each fulfillment center. This makes the return process easier and quicker.
As a seller on the platform, you're controlling your data. Shopify has a reputation for being trustworthy in handling users' data. Hence, making most users comfortable.
Shopify fulfillment supports a few sales-enhancing elements. Examples include subscription orders, wholesale channels for business to business, and flash sales. Although to get these features, you'll need to pay extra charge costs.
We can Made Drop Shipping from China Easy
Leeline Sourcing is to help Shopify & small businesses sourcing products from China and build your branded business.
What Are Fulfillment by Shopify Fees?
Fulfillment service Shopify fees vary with businesses. You have to consider storage, packaging, and transportation when it comes to costs. Shopify fulfillment service only provides the quote.
Special projects take care of inventory validation, bundling, and receiving. These also have their tagged fees.
On the Shopify fulfillment network, there are many determinants for fulfillment. And there are some options available to estimate your shipping rates.
One is the free delivery option. If your delivery fee is part of your products' prices, you can ship without a dime. This is one way to attract customers. But, free deliveries are only applicable to orders above $100. More so, it is only profitable for domestic order fulfillment.
Secondly, there's flat-rate delivery. This works with consideration of weight, value, or destination. While charging, do not overcharge or undercharge.
The third one is the exact cost. It's the particular amount that carries the order to ship and is also called the real-time rate. Use this if you start selling on your online business store. It is a way to reduce unnecessary costs.
Go to the Shopify site and open the cost calculator. Enter your details and get both Fulfillment & Storage cost estimates.
You can configure your shipping rates on the Shopify store. But don't forget extra charges like tax and other fees while setting fees. Often, these extra costs are the main reason behind the neglect of shopped carts at checkouts.
3 Ways of Fulfillment by Shopify
Orders get placed before fulfillment can follow. Buyers' requests are in the Orders page interface in your Shopify account.
There are three ways orders work on the platform. And you need to understand them to fulfill orders as a seller. We'll elaborate on each of them subsequently.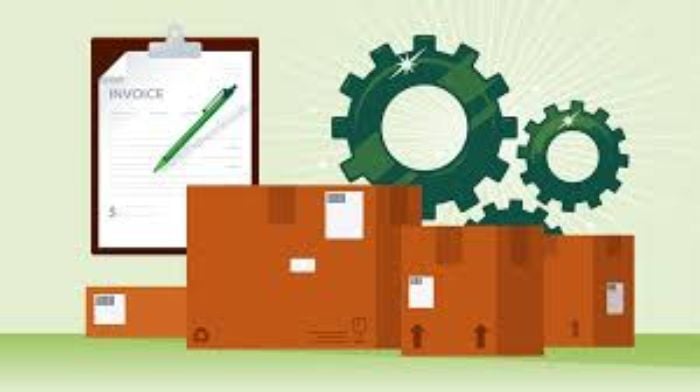 Automatic Order Fulfillment
Here, there's the automation of the order process. You don't need to access your page to activate the process.
But, this is only useful if you meet some conditions. First, you use a third-party automatic fulfillment service. Another is there are no items for pre-order. While final, the goods don't need extra shipping and packaging services. You have to integrate your Third-party accounts into it. Use their 3PL service and fulfill orders automatically.
You can select this under the "Order Processing" section.
Partial Order Fulfillment
Sometimes, a customer may place many orders for different products with only a few in stock. Also, part of these order requests may be pre-order items.
In most cases, the said customers make a one-time payment for these products. Most of which you have a good percentage available.
When this happens, you can only send over the items you have at the time. Later on, you fulfill the remaining orders as soon as they arrive.
Manual Order Fulfillment
Manual order fulfillment enables an eCommerce business to track its inventory levels. Most importantly, you're more involved in some processes like shipping and ordering.
You choose your own shipping & Fulfillment method depending on your budget. In this method, you have more control over operations.
One reason to opt for this is if you rarely run out of stock. Also, if your enterprise manufactures goods to order. You'll need to notify customers via email before fulfilling orders.
For pending fulfillment, maybe due to partial order delivery.
With this method, you can fulfill orders in various third-party warehouse locations. Besides, you can configure locations to have priorities.
Shopify Fulfillment Network vs. Amazon FBA
Amazon offers an online order fulfillment service to its sellers. The renowned network has the name "Fulfillment by Amazon (FBA)."
Shopify and Amazon FBA have built impressive reputations over the years. The two are leading eCommerce platforms. At that, they have also become direct rivals.
There is intense competition between these two in the third-party logistics niche. We'll compare them. In the same vein, we'll briefly look at their similarities.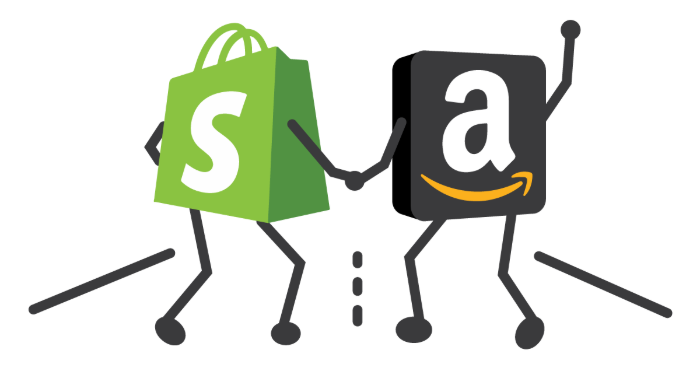 Similarities
Their order fulfillment processes and pricing models are somewhat alike.
Delivery for both is not later than two days. You get automation in both of them and easy-to-track inventory. It also gives your customers a good shopping experience.
Comparisons
The Shopify fulfillment process allows you to keep and control your brand identity. Amazon FBA shadows your brand image since you sell through Amazon.
Fulfillment by Shopify practices is still being test run for effectiveness. But, Amazon expert shipping has advanced features for inventory management.
Shopify fulfillment services offer custom pricing. This poses difficulty a lot of times in determining costs. And often, it can be pricey. But for Amazon FBA, prices are precise.
Shopify is still active in building its fulfillment infrastructures. Unlike Amazon, which has over 170 established networks of fulfillment centers globally. Amazon's structure is more sophisticated and better. Shopify needs to catch so many things.
SAFE + EASY Importing from China
We do the hard work in China, so you don't have to: Product sourcing, quality control, shipping, and more.
When Is the Time to Choose Fulfillment by Shopify?
Is there a specific time to seek outsourced fulfillment services? The truth is, the benefits are a lot, irrespective of the scale of your business. So, it isn't a question of when per se.
Shopify stores use many service provider options. Most of them also offer custom plans to startups and medium-scale companies.
Your decision should matter on these questions
Would it affect your profit margin?
Do you really not have time to manage your fulfillment operations?
Is Shopify providing better services at the given rates?
Consider these points deeply before making any decision.
We know we already said it isn't really about when. Yet, there can be some demanding times. Then, this may be the only sensible option to go with. So, let's see some pointers to help identify the time to outsource fulfillment.
First, not every company has an annual standard order. With the unstable figures, it's not advisable to rent a warehouse. Many businesses experience this inconsistency. If yours is inclusive, you can let Shopify handle fulfillment for you.
Another reason why most industries put out their products is overwhelming schedules. Managing sales, production, and fulfilling orders can be uneasy for a startup.
To lighten the already weighted burden, outsource a trustable third-party logistics company. They will help you package and ship orders while focusing on other aspects. Other value-added services are worth it too.
How to Calculate Fulfillment Costs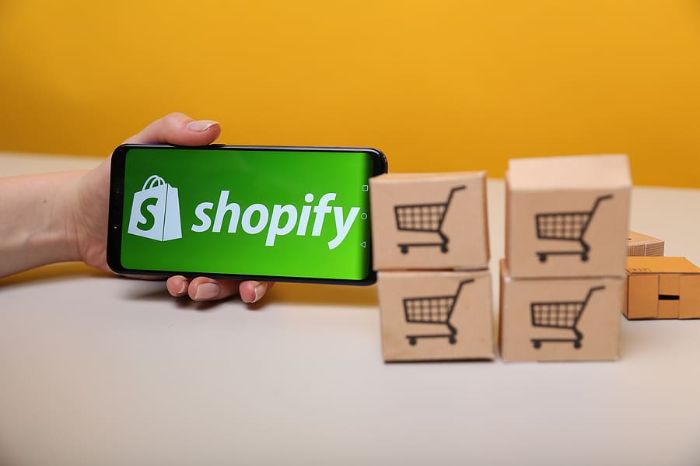 We've discussed some available fee options before. Even so, we'll give a recap.
Shopify offers free delivery, flat-rate delivery, and extra costs custom options. Each of these has to do with the types of products on sale. Similarly, they can depend on the shipping costs and destination of goods.
You shouldn't hike rates or have them ridiculously subsidized if you are a seller. Rather, you should calculate based on the right shipment factors. To prevent abandonment of orders, include extra charges alongside products' fulfillment fees.
Sellers in America and Canada can use Shopify Shipping. This helps them to arrive at calculated shipping rates. As good as that sounds, it excludes a vast number of sellers. If you aren't in either country, you can still determine your fulfillment costs.
Your shipping and fulfillment costs depend on the package's dimensional weight. Also, your delivery location matters most.
Here are our expert recommendations for calculating costs with present options.
Free Shipping Offer
Free shipping implies that you are covering the entire costs for fulfillment. Sometimes, you can slightly top products' prices to share the expenses with customers. If you don't want this, you can put the whole shipping amount together with an item's price.
Another compelling way is requiring a minimum order to be eligible for free shipping. For example, you can make provisions for orders above $150. This is also effective in boosting your sales.
Flat Rate Offer
This option applies to standard products of similar weights and sizes. Here, you'll calculate the price by the final destination and the worth of the order.
To be on the safer side, first determine your mean shipping cost for each package. That will help you charge logically.
Exact Rate Charges
Shopify partners with carriers like USPS to give real-time shipping rates. This as well automatically charges customers. Live pricing is a good way not to short-change yourself and buyers.
Shopify Shipping displays evaluated shipping rates on merchants' eCommerce platforms if eligible.
A Fast , Easy and Cheap Way to Ship from China
Do not hesitate to contact Leeline Sourcing at any time regarding your shipments from China.
FAQs
1.Does Shopify do order fulfillment?
Yes, they do order fulfillment. You can use Shopify fulfillment service provided your warehouse processes email orders. Once the process begins, orders are on their way to your customers.
2.Did the Fulfillment by Shopify cost much?
Shopify is considerably expensive. Regardless, Shopify fulfillment service allows you to pay when your inventory makes sales. Hence, it does not need overhead costs. Likewise, there are no upfront fee charges for the first six months.
3.Is fulfillment by Shopify better than Amazon FBA?
If you're considering which is better for your online store, a comparison will help. Considering their differences, it depends on what services you want. To maintain the identity of your brand, Shopify will work out fine. But, Amazon FBA's clear pricing categories may win you over.
What's Next
Shopify fulfillment has a reliable order fulfillment service. It'll be handy for your online business.
If you were doubtful about the Shopify Fulfillment Network, you shouldn't anymore. Integrate their logistics and carrier distribution into your company's supply chain today.
Leenline has helped thousands of customers to fulfill numerous orders from Shopify at affordable costs. You can also be a part of the train and get your orders fulfilled from any part of the world. Call us now to take advantage of our services.
Do you want a successful import business?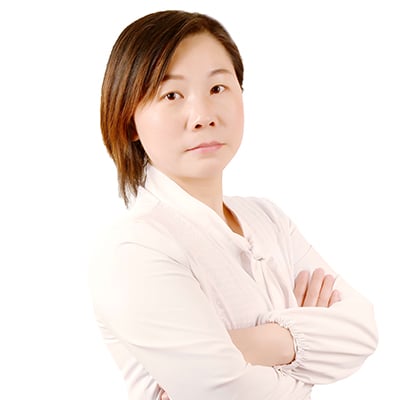 Hey, I'm Sharline, co-founder of LeelineSourcing. We've helped 2000+ customers import from China.
Do you want a better price on product or shipping?
We are sorry that this post was not useful for you!
Let us improve this post!
Tell us how we can improve this post?