Do you wish to purchase bulk clothing from China wholesale markets? Have you considered visiting wholesale markets in Guangzhou?
There is no doubt that Guangzhou is the most professional and largest clothing market in China.
There are numerous clothing distribution centers in Guangzhou from which clothes are exported to many countries and sold to countless customers.
Customers can choose from a variety of clothing options in different price ranges. The latest fashion trends, as well as wholesale clothing brands, can all be found here.
This city of China has more than 50 clothing wholesale markets. In this article, we will cover the top 10 Guangzhou wholesale clothing markets in China.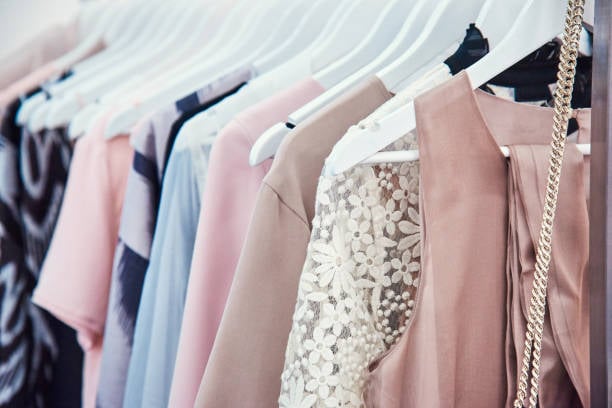 Table of Contents Brief
hide
Top 10 Guangzhou clothing wholesale market
1. Zhanxi Clothing Wholesale Market
Let's start with the clothing wholesale market nearby Guangzhou Railway Station. The clothing wholesale markets in Zhanxi is located in the north part of Guangzhou, near the Guangzhou Railway Station. This market is located very close to the Guangdong province bus station.
Main Products
Main Products Zhanxi clothing city offers a wide variety of clothing. For example, the knitwear wholesale market and the woven apparel market.
You can also find shoes, bags, and fashion products wholesale markets in zhanxi clothing city.
Address: NO.57 Zhanxi road, Yuexiu area, Guangzhou city, China
2. Baima Clothing Wholesale Market
Baima clothing market is one of the famous wholesale clothing market in Guangzhou. It has the largest volume of trading in high-end apparel.
Main Products
This Baima market sells everything related to clothing. The B1 Floor of the Baima market is mainly packed with shirts, dresses, trousers, and t shirts of inferior quality, but with a great deal of variety.
Many stores have their own offices and wholesale centers on the 1st Floor, 4th Floor, and 5th Floor of the Baima garment market.
You can find good quality clothes on the 7th to 10th floor at an affordable price. The clothes on the 11th and 12th floors tend to be ladies clothes and large-size clothes for women.
Address: No. 16, Zhannan Road, Yuexiu District, Guangzhou China; Very close to Guangzhou railway station
3. Shahe Clothes Wholesale Market
Guangzhou's Shahe wholesale market is a major clothing wholesale distribution center in China. Clothing quality ranges from low to medium grade in the Shahe clothing wholesale market.
Main Products
Shahe clothing market has all kinds of clothes for sale. Shahe Market is the perfect place to purchase jeans of different grades. The market is a professional wholesale market visited by traders in the clothing industry.
The Wholesale Market opens in the very early morning and closes early in the evening. You should come here in the early morning to buy wholesale clothing.
Address: No.1, Lianquan Road, Tianhe District, Guangzhou City.
4. Shisanhang Clothes Wholesale Market
Among the most famous wholesale markets in Guangzhou is the Shisanhang clothes market, which has been in operation for more than 40 years.
Global sellers from countries such as Russia and Southeast Asia are attracted to the market due to the low price. Many people buy clothes there, then bring back to small boutique in retail market.
Main Products
Shisanhang Wholesale Clothes Market specializes in retailing mid-range and low-end clothing. All types of clothing are available, such as leather clothing, knitting, sweaters, suits, shirts, jeans, etc.
Address: Shisanhang Road, Guangzhou, China
5. Liuhua Clothing Wholesale Market
The wholesale clothing market is located in the south tower of the Guangzhou Liuhua Hotel. There are over 1000 shops at Liuhua Garment Market.
It is home to thousands of vendors, and 70% are Chinese.
Main Products
Liuhua Clothing Wholesale Market is mainly involved in wholesale clothing of various brands.
Here you can find middle-grade, low-grade clothes, and high-grade clothes for men and women clothing. The Clothing Market offers a vast array of cheap clothes at low prices.
Address: South building in Liuhua Hotel, NO.194 Huanshixi Road, Yuexiu Area, Guangzhou City, China.
6. Xindadi Garment Market
The Xindadi Knit Market is the largest textile market in Guangzhou. This market is also a major market for wholesale knitted sweaters in China.
There are more than 350 shops and 450 offices for knitting wear located in the sales building.
Main Products
Xindadi knitted wholesale sweater market offers a variety of knitted sweater categories.
Almost any kind of knitted clothing can be found in the market, women clothing including dresses, skirts, and coats. You can find knitwear for children as well.
Address: No.108-122, Zhanqian Road, Yue Xiu Qu, Guangzhou City, China.
7. Tianma Clothing Wholesale Market
China's Tianma Clothing Wholesale Market occupies 30,000 square meters.
It has numerous shops on every level, from the basement to the third floor. Basement level one is primarily for men's clothing wholesale.
Main Products
On the first floor, you can find a variety of clothing from famous brands. There is a leisure clothing street on the second and third floors, including sweaters, fur coats, business suits, etc.
Furthermore, various products from different clothing factories will be displayed on the fourth to eighth floors.
Address: No.168, Huanshi West Road, Yuexiu District, Guangzhou City.
8. Hongmian International Fashion City
This wholesale market is located in the golden triangle of Guangzhou. Hongmian Clothing Wholesale Market offers wholesale clothing to companies in the garment industry.
It is home to about 1,800 clothing factories from all over the world. The city is the best wholesale markets for mid-range and high-end fashion clothing.
Main Products
A major part of Hongmian International Fashion City's business of clothing is to sell high-quality modern clothing at a good wholesale price.
The First to Fourth Floor offers fashionable and good quality men's and women's clothing at affordable prices.
Address: No.184 Huanshixi Lu, Yuexiu District, Guangzhou
9. Jinxiang Underwear Wholesale Market
Jinxiang Underwear City dominates the wholesale market for Chinese professional and high-grade underwear. Liuhua garment market circle is the location of the wholesale underwear market.
Because its market location is not close to Guangzhou Railway Station, the crowds are moderate. However, it is a separately located and large sales building with many suppliers.
Main Products
More than 1,000 stores are located in the mall, mainly selling underwear, bras, pants, home clothes, socks, and woolen products. There are also cosmetics available for women.
Address: No.193, Zhanqian Road, Liwan District, Guangzhou City.
10. Guangzhou First Avenue Cloth Market
Guangzhou is home to the First Avenue clothing wholesale market. Travelers can get lost there since there is so much to explore.
Here, the good quality of products is very high, so there is no individual complaint. There are a wide variety of products available here.
Main Products
This market specializes in leisure clothing in Guangzhou. The shopping center has women's clothing fashion accessories, leisure clothing street, young men leisure street, Korean clothing street, children's clothing streets, and underwear stores.
There are also shoes and bags available here.
Address: Zhanqian Road, Yuexiu District, Guangzhou City.
Looking to find a reliable Guangzhou clothing supplier?
We help you find factories, get competitive prices, follow up production, ensure quality and deliver products to the door.
FAQs
What are Guangzhou Wholesale Markets?
Guangzhou's wholesale markets or wholesale center consists of shops, streets, plazas, and malls that sell wholesale items. 
Whether you're in the B2B or B2C market, you can find all kinds of products here. You can buy bulk quantities of Chinese manufacturing products from different niches.
What makes Guangzhou wholesale markets clothes the best?
There are many wholesale markets in China where you can buy clothes.
However, China's clothing business is concentrated in the Guangzhou market.
The clothing market in Guangzhou is the most competitive in the world because of its low prices.
You should visit the Guangzhou clothing market if you want to start your own clothing line. These clothes markets are divided into menswear, womenswear, and childrenswear.
Have Chinese wholesalers obtained export licenses?
Most clothes wholesalers in China work with export agents or focus on domestic markets such as Taobao. They rarely have export licenses.
When you buy directly from them, ask them if they can export for you or if you have agents exporting the goods for you. 
You can find the best Chinese wholesalers by visiting the Shisanhang clothes market.
It is located in the historical Xiguan area, near the Xidier electronic markets and the Liwan Plaza jewelry market.
Is it possible to conduct quality control on clothes wholesale?
If you buy directly from wholesalers in the markets, you will likely get low-quality clothes with defects.
However, you can seek the help of sourcing agents to resolve these issues. 
Leeline in China is a highly recommended sourcing agent. They charge very reasonable rates for their services.
What are the best clothing markets in Liwan District?
If you're looking for designer clothes and the latest fashion, you can visit Guangda wholesale markets of clothing in Guangzhou. 
Another place to look is the Shisanhang wholesale market. This is one of the top 10 wholesale markets in Guangzhou.
There are many different segments of the market to choose from, such as apparel, denim, and accessories.
Final thoughts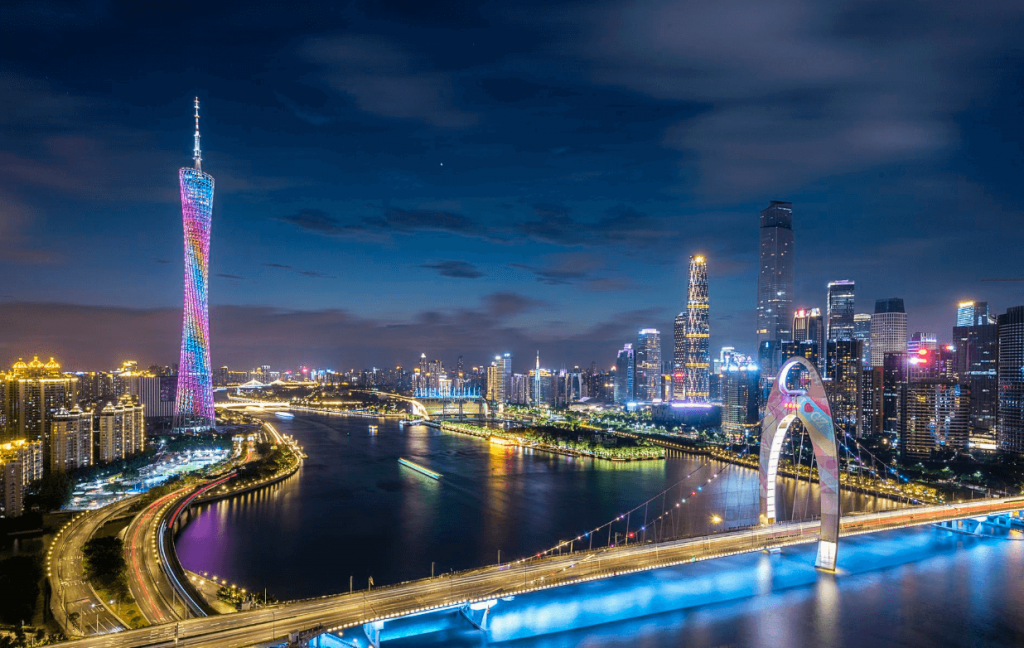 Finding a reliable and trustworthy supplier for your clothing business can be challenging for importers. Sometimes it's necessary to be on-site to deal with Chinese companies.
Importing from Guangzhou's clothes wholesale market generally involves shipping problems.
However, you can eliminate all your issues with the assistance of the right sourcing agents, or you can get to the Canton Fair.
Getting the help of a sourcing agent like Leeline Sourcing makes sourcing easier. The company can assure you that they will deliver the item you need.
They also charge a greatly reduced freight rate compared to the market. Thus, you should take advantage of their services to avoid hassles.
We are sorry that this post was not useful for you!
Let us improve this post!
Tell us how we can improve this post?