A lot of things happen behind the scenes when an order is placed on Amazon.
Being a regular buyer on the Amazon, you may only know that you place an order and it gets delivered to your home.
How does it happen?
Actually, all the processes might be far fetched for you. But as an Amazon seller, this is not the case.
There are a number of decisions you have to make during the whole process, from how products are shipped to the platform to how they are delivered finally to the customer.
Thankfully, Amazon has its own solution to ship sellers' products to the buyers' hand seamlessly. This service is known as Fulfillment by Amazon.
With FBA, sellers are allowed to send their products to the fulfillment centers owned by Amazon.
When a buyer places an order, the Amazon warehouse workers will pick the order, package it and ship it to the customers on the sellers' behalf.
It also provides all the customer services required in between and oversees returns policy.
Sellers who are qualified to be part of Amazon prime get a bonus of two-day free shipping for their customers.

However, you have to realize that Amazon only handles all products located in its fulfillment center.
This means you have to figure out the relevant regulations about shipping products to the Amazon warehouse and get your products shipped to the Amazon fulfillment center in the first place.
The process may be even more complicated for international sellers who are seeking to ship your sourced products from China or other overseas countries to the Amazon warehouse.
Some may prefer to use a direct fulfillment method where they are completely responsible for the shipment and delivery of all purchases. Logistic companies are usually hired in this case to transfer goods across the globe.
Sellers seeking to use these third-party logistics companies are often faced with the challenges of technological advancement and the speed of the delivery coming from the logistic company.
That's probably why a lot of sellers decide to use FBA instead. Initially, most sellers use a parcel shipping company to ship their products to the Amazon warehouse.
But it might get pretty expensive and difficult to keep up with as the business begins to grow and spread its wings across a large customer base.
Besides, you run a risk of selling out your marketing strategy to suppliers if you instruct them to ship directly to Amazon Fulfilment centers.
You selling ideas might be inherited because the supplier might choose to start selling directly to FBA as well, thereby reducing your customer reach.
Now the real question is, what is the effective way of getting your products to FBA?
Several Amazon third-party sellers use logistic companies or freight forwarders to ship their goods to the Amazon warehouse.
Why Do You Need FBA Freight Forwarders?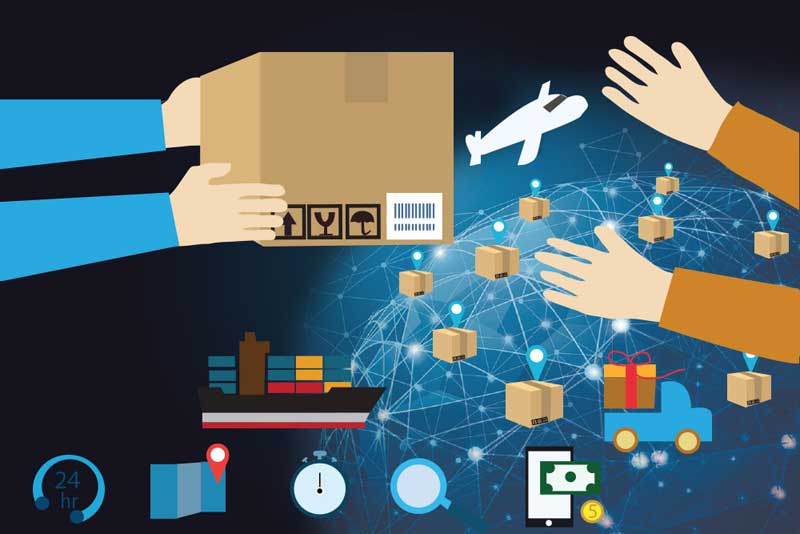 Freight forwarders help with the arrangement of goods and delivery to an international destination.
They provide you with your estimated shipping cost depending on the country you are shipping to and let you know about any extra charges that can be possibly accrued during the process of shipping.
It is very common for Amazon third-party sellers to use their service when seeking for a method of delivering their products to FBA.
The major services rendered by the freight forwarders include:
Arranging a transport method suitable for transporting your goods to its destination.
Organizing all processes with regards to the movement of your goods to the target destination country.
Drafting all necessary paperwork that is relevant in the transportation of your goods
Advising you on the labeling, packing and marking of your packages.
Covering warehousing and insurance of your cargo.
Freight forwarders are usually of two major categories and these are presented as options to the customer; air freight forwarders and ocean freight forwarders.
While both of them ensure that your shipments are delivered to the target foreign country, choosing either of them might depend on a lot of other factors like the type of goods you are transporting or the speed of arrival to the destination you desire.
Using the regular local shipping method to get your goods down to FBA will definitely incur more cost than finding a reliable freight forwarder.
They help to ensure your goods reach your intended destination within the specified number of days and in good condition too.
Usually, the freight forwarder will require three main documents from the seller which is now the intending shipper; a certificate of origin (COO), commercial invoice(CI) and the packing list.
The certificate of origin helps the logistic company determine the location in which the goods where manufactured and transported. This is essential in drawing up shipment tariffs and duties.
Also, if a country is under embargo from another country, then products cannot be shipped to that destination.
The Commercial Invoice is just like a bill to the exporter sent by the seller.
The packing list is not a compulsory document but it is usually attached to the CI. It helps with the organization of many details required to create an accurate COO.
There are a lot of advantages that come from finding a suitable freight forwarder to help deliver your goods to FBA. Some of these positives are listed below:
You do not give out your sales strategy to Chinese suppliers or suppliers from any other part of the world. Since there is an intermediary between the third party seller and the supplier via the freight forwarder, the supplier does not get to know how the seller does his business or even who he does his business with.
FBA is very likely to accept your shipments when you use a freight forwarder
Products that have been shipped from China in a large consolidated shipment can still be broken down into smaller bits upon arrival. This gives an opportunity for packaging and distribution of goods through the right channels to the final consumers.
You have an option to inspect the quality of products upon arrival before further shipping is done to the receiving customer. This is because your supplier does not ship directly to the FBA warehouse but the freight forwarder acts as an intermediary.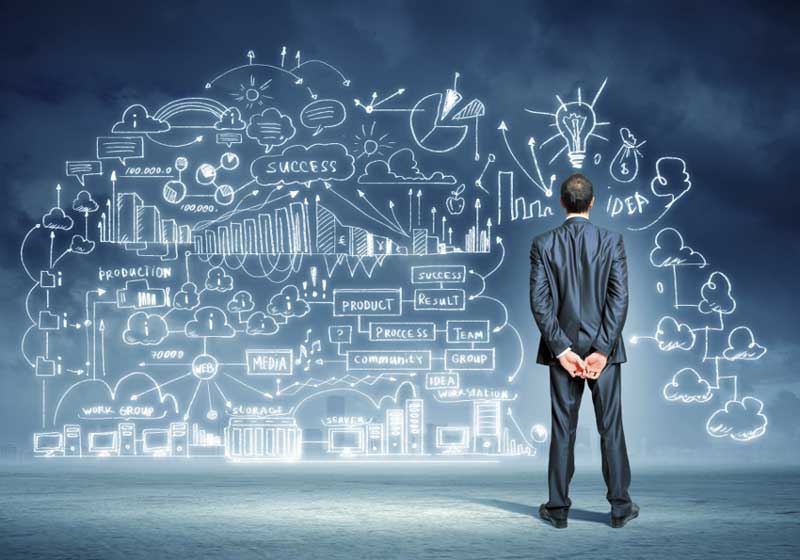 In finding the best freight forwarders to hire for your FBA shipping, sellers need to take into consideration a lot of important factors to ensure they get efficient and price-worthy services.
One of the first things to look out for is the Freight forwarders track record.
What reviews are people leaving about how well these forwarders deliver their services.
A good freight forwarder would have a lot of positive feedbacks from sellers who have used them before.
Another thing is, what is the exact expertise of the freight forwarder?
It is important to establish what kind of goods they ship and see that your products fit in so as not to be throwing stones in the wrong direction.
This is usually affected by the stability of the freight forwarder in terms of finance.
So if they do not have a certain financial strength as a company, they might not be able to ship some particular types or quantities of goods.
Experience with Amazon FBA
It is wise to ask around for a freight forwarder that is experienced with shipping to Amazon fulfillment centers.
Nothing beats being familiar with an industry and a particular way of doing things.
Knowing that they have been carrying out similar shipments can give you some confidence boost in them and reaffirm you that your goods will be well received.
How do they do in terms of customer service? At the end of the day, all the hassle and effort being put into the logistic decision making is so that you get your goods across to the FBA and finally your customers with very little headache.
A freight forwarder must take away this headache from you by providing great customer service.
There should be incentives like helping with insurance expedition, site services and general cargo services.
You should be able to sit back and relax knowing that your shipment is in the right hands and will get where you want them to get to on time and intact.
The level of technology incorporated into the whole freight process can speed things up.
Do they do barcode warehousing?
Can they effectively comply to returns policy via an internet-based system?
In this era that we live in, technology cannot be pushed aside.
It presents faster and better ways of doing things, in this case, getting the best service from your freight forwarder.
Can they Accommodate your future expansion?
So the freight forwarder is doing well now because your business has not reached its peak, how about when it finally does?
Are they capable of handling your products and orders when you expand and grow beyond what you are now?
It is best to seek a freight company that will be able to handle all your delivery problems no matter what stage in business you are in.
Changing freight forwarders later due to a failure to accommodate your recent growth might not be a wise thing to do and it is certainly not comfortable either.
Do they belong to Relevant Trade Associations?
Usually, premium freight forwarders will belong to some form of association that helps with the regulation of freight policy.
To join a reputable freight forwarding association, freight forwarders would typically need to have attained a certain level of financial agility and operational integrity as well as efficiency in business dealings.
A freight forwarder that belongs to one of such associations like WCA is likely to provide better services as they are obviously leading in their niche.
How well do they do during the holidays?
If you are an experienced seller, you will know that the holiday season is usually a long period with dense orders and deliveries to be made. This is often the most challenging time for most Freight forwarders and a time to gauge their efficiency.
Unfortunately, this is also the time when consumers want to get their goods on time and so both sellers and logistics companies have to buckle up to live up to expectations.
It is not unusual for freight forwarders to disappoint sellers during this period by failing to deliver their goods to the required destination on time. Sometimes goods even get missing due to the overwhelming quantities of orders being shipped at the same time.
Despite all these challenges, a reliable freight forwarder will pass the holiday season test.
These problems that accompany the season aren't new and therefore a reasonable Logistics company must have drawn out a plan to deal with these problems without creating an issue for their customers.
Finding the best freight forwarders to help convey your cargo to FBA can be so much relief.
It can make you a happy seller with so much peace of mind and rest assuredness.
Since time is of the essence when dealing with consumers' orders, you should ensure that it is put into consideration when making a final choice.
There are several freight forwarding companies offering great services for shipping your China packages down to the Amazon warehouse. You just need to do your research properly to ensure they you are making the right choice.
Using a freight forwarder gives you a certain kind of power and control as opposed to when your China supplier ships your goods directly to the FBA.
As a seller, apart from satisfying your customer, you also need to make decisions that will bring you more profit because that is what doing business is primarily about.
In trying to strike a balance between customer satisfaction and maximizing your sales profit, the freight forwarder you choose can play a major role in determining how well it goes.
As the professional Amazon FBA Sourcing agent, Leeline Sourcing offers the whole range of FBA Sourcing, including FBA Prep services, FBA Private label, FBA Logistics. Contact us and learn more about our service, visit our website https://leelinesourcing.com or email us at [email protected]
We are sorry that this post was not useful for you!
Let us improve this post!
Tell us how we can improve this post?