The cut-throat business competition and the rapid development of social media make marketing on social media a necessary option for most entrepreneurs.
It helps promote your business more accurately and efficiently.
But the result is definitely depending on your marketing efforts.
You are allowed to interact with your customers and deliver your business value, service, products, etc. Social media makes it available for you to post links to content you've created with a hope to present your business to your customers.
You hope your viewers will see it, click through, and share it with their followers.
However, it is not so easy for you to achieve your conversion goal.
If you have customers to follow your social media account, they click through, read it, and share it, but they do not buy it.
This process will never increase your conversion rate despite rising website traffic and click rate.
Actually, social media marketing takes time and dedication to listen what your target customers say and skills to delight them to make a determination to buy your products or service.
It takes your dedication to maintain a good relationship with them in your community.
How to market your business on social media effectively?
It will be explained in detail in this article to grow your business. Keep the below in mind, you will find it insightful for your business.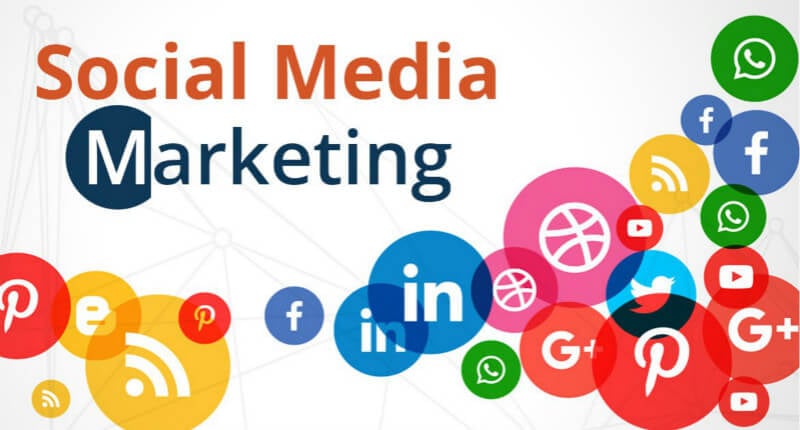 Everything should be started with a clear and feasible plan. It goes the same with your social marketing campaigns. You have to create a plan based on your marketing strategy and business goals. Without a plan, you will be lost easily in the forest. You probably have a few questions to ask yourself
What do you want to achieve from social media marketing? It is the goal that you want to achieve. This goal will motivate you to move forward. When deciding your goal, you must make it feasible from your current business data given the current industry development trend.
Who is your target customer? This helps you know your customer. You can create a sketchy customer profile on the basis of your product function or your service.
What are the common practices of your target customer when using social media? This question helps you analyze your customers' habits when playing social media. It helps you know much more of your target audience, and find much more appropriate touch points that link you and your target group much more closely.
What message do you want to deliver to your customer with social media marketing? This helps you build your brand by delivering your business value, increase your brand awareness, and rocket your conversion rate.
The above questions help you figure out your business type, and then you can create a feasible plan to reach your goal. This is to make sure you know what can do for your business. Make it actionable in detail.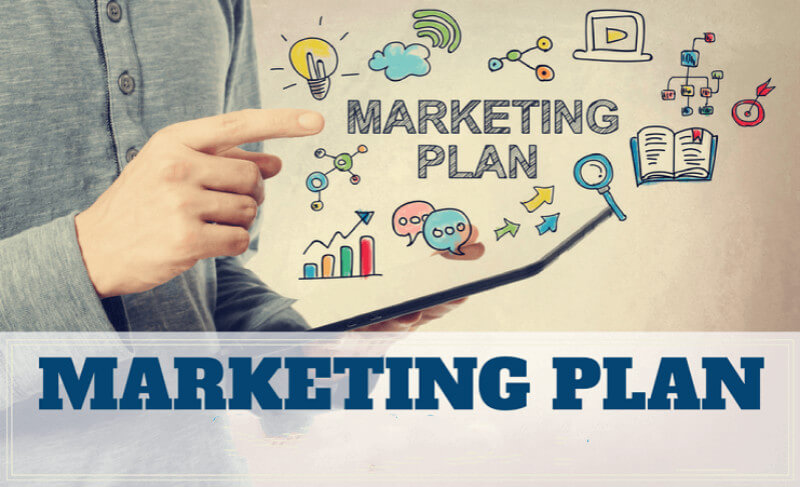 2. Choose the right platform
Different social media platforms will deliver a different result. You have to choose the right platform to better your business. Generally, each social media platform has its own unique user base, operation environment, and approach. If you want to choose the right platform, you have to analyze your target customers' habits on the social media platform and know their preference. Then you can make your final decision based on target customers' behavior and the features of relevant social media sites. We will elaborate on the most popular social media site as below.
With a casual and friendly environment, Facebook requires active social media marketing. You can create a Facebook Business Fan Page with an impressive layout. Remember to use a casual, light, and friendly tone when you delivering your content in your posts. If possible, you can take advantage of the visual component to advertise your business. Facebook ads are another option for you to initiate a marketing campaign.
Pinterest is an image-centered platform that is ideal for retail. Users are allowed to showcase their business offerings with eye-catching and unique pinboards. Remember that the primary players on the social network are female. If that's your target group, Pinterest will the best place for you to present yourself.
If you want to market on Twitter, you are allowed to broadcast your updates across the web. Then those who follow in your industry or related complementary fields will gradually become your followers. Remember to retweet if you get some nice compliment, and answer all followers' questions if possible. You have to interact with your followers as much as possible to gain more followers and build your followers' community.
Credited as the number one platform for video content creating and sharing, YouTube is an incredibly magic social media marketing tool. With an aim to go viral, you have to focus on creating useful and instructive "how-to" videos. You can create videos related to the function of your products, or your service you offered. Try to stimulate audiences' interest to promote your business.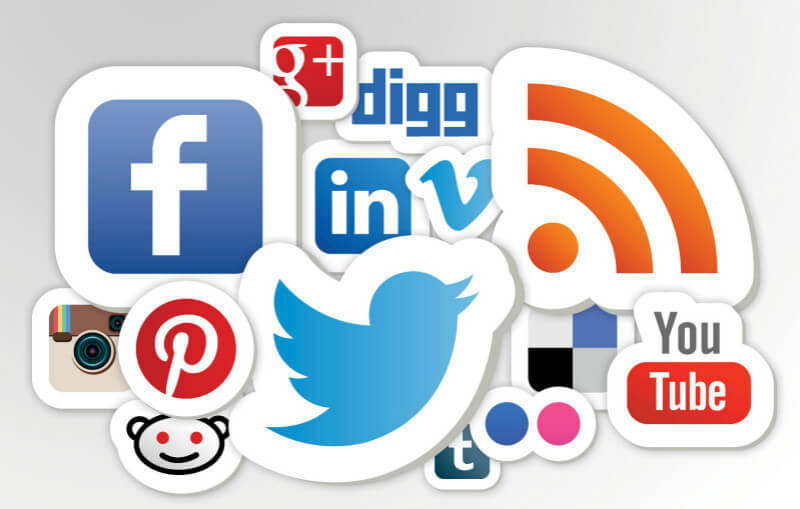 3. Leverage your community
You have to focus on your community if you want to ensure your content has reach and engagement. It means you have to pay attention to your community building, and create an enabling community surrounding to influence possible customers. This is a great opportunity for you to deliver a positive image of your products or services.
If possible, you can create stories that make people excited to take part in, encourage them to cherish your value, and get them involved in your marketing offerings. Remember to respond to comments quickly, interact closely with them. Get a deep involvement in them to know much more about your target customers' concerns. If you are a brick-and-mortar retail, you can leverage your community geographically. Leverage local events and topics trending within your community, and deliver your own value and service. Listen to what your customers' saying, and then join the conversation and interact with them on any topic, be it related to your business or not. This is how you can raise awareness. Share contents that your target group concerns, build trust accordingly. When you promote your products or service, your customers will be interested and buy it. It may take some time, but it will rocket sales finally and help you reach your goal.
4. Create engaging content
There is no denying that your social media content matters a lot for a successful marketing campaign. We have to create engaging content to attract our target customers' attention. We do recommend your content should fit your brand identity. And you do not need to reach out to unpopular demographics at the beginning of your social media marketing campaigns.
For social media marketers, you have to strike a great balance between your target content and your promotional offerings. As statics shows, 46% percent people will decide to unfollow a brand if there are too many promotion messages. 41% of people will unfollow a brand if they find there is too much irrelevant content with its business. For each message you deliver, you have to build a consistent eye-popping theme to brand your business. Make sure you have a consistent schedule of excellent content on your social media marketing.
In addition, remember to make your content visualized. If possible, you can use videos and images when marketing on social media. According to the survey, approximately 90% online buyers believe product videos, and make decisions to buy the item. A visualized content will save people lots of time to resonate the idea you delivered. As such, you'd better visualize your content, be it video or pictures, making it impressive and eye-catching.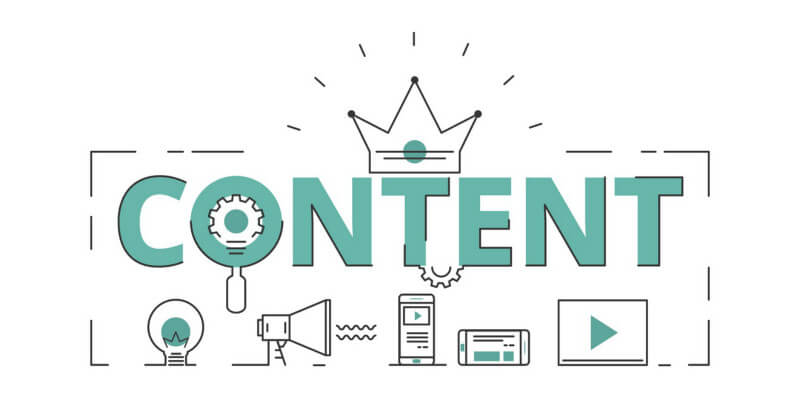 Social media sites have their own unique use database. You are allowed to advertise on social media platforms to market your business. Social networks serve as highly relevant advertisements on the basis of the interactive within a specific platform. If the target market aligns with your user demographics of a social platform, you advertising on the platform will bring you a great increase in conversions and sales. Obviously, advertising on social media will earn you quick results when it comes to ROI. If it is imperative for you to initiate an ad campaign, we highly suggest as below.
First and foremost, you should run your ad campaigns manually. You just need to head to the platform, and set up your campaigns including timeline, fees, ad campaign types, etc. If you run the campaign by yourself, every dollar of your budget will be on your actual advertising. And you will be familiarizing your expertise of advertising on given social networks. However, if you do not have enough time and energy to devote yourself on social networks advertising, how can you advertise effectively? The solution is to run your ad campaigns on automated software tools. If you don't have time and energy, but the only budget, you can hire a managed service to run ad campaigns. You can hire a proven expert team to handle your ad campaigns.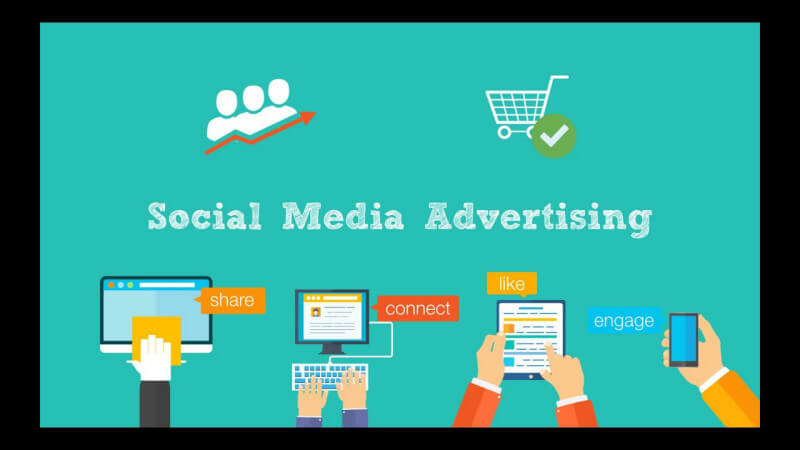 You will never know an accurate result of your social marketing campaigns if you never measure your marketing data. It's important that you lay out clear goals with benchmarks that allow you to decide if your marketing efforts are paying off. It's a must for you to track your marketing campaigns on social networks, collect relevant performance data, and analyze them finally. Then you can optimize your marketing campaigns.
How can you track and measure the effectiveness of your social media marketing campaigns? Which type of data should you focus on?As we know, some metrics are vanity because they are not actionable. You are allowed to measure things like engagement, the number of followers. You will see how much people are interacting with your content, shares, retweets, etc. These actionable numbers enable you to analyze your marketing efforts, optimize your marketing efforts, and do something better for marketing. These data give something concrete to hold onto to see if you are moving in the right direction. Remember to put your message in front of the correct audience and trigger engagement to increase your conversion rate. This is your goal to reach out to possible buyers.
7. Market with dedication
All your marketing efforts take time and energy to make it effective. If you find it's time in short supply, you have to consider paying someone to do it. It is impossible to grow your business if you believe that a few blog posts, daily or random updates, a small number of followers and likes will magically make you successful. In fact, all these stuff takes dedication and smart planning.
Social networks marketers definitely know how to harness the power of social media to expand your presence. To make it, you have to incorporate a deliberate mixture of activities – listening to your audience, interacting with them on trending topics, and sharing your relevant message. Involved in these activities, it takes time, patience, and communication skills to delight your audience. Regarding your marketing content, you have to create a careful plan to deliver your brand value. Great contents get people to share, and the sharing widens your audience to a whole new community of potential fans, friends, and customers. Your great dedication in marketing will finally pay off to reach your business goal and expand your target market definitely. Inexpensive as it is, social media marketing remains one of the most powerful marketing tools that build trust and authority to grow your business. Your marketing result may not be so effective in the beginning, but time will have a final say for your marketing campaigns. Each post will help you increase your followers. This is how you finally enjoy a huge market. Your dedication will pay off.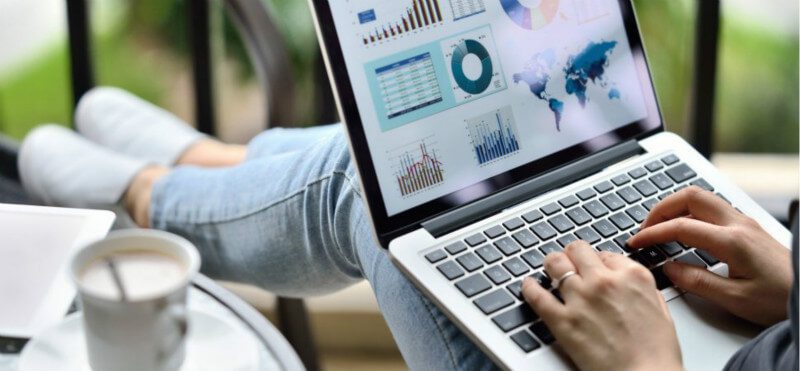 Finally, we do hope you get something useful in this post, and all the marketing tips help you grow business. It's time for you to take actions and move forward at the beginning of 2019.
We are sorry that this post was not useful for you!
Let us improve this post!
Tell us how we can improve this post?