Are you are looking to learn how to skillfully negotiate with suppliers to get the best prices, quality, etc.? you have come to the right place.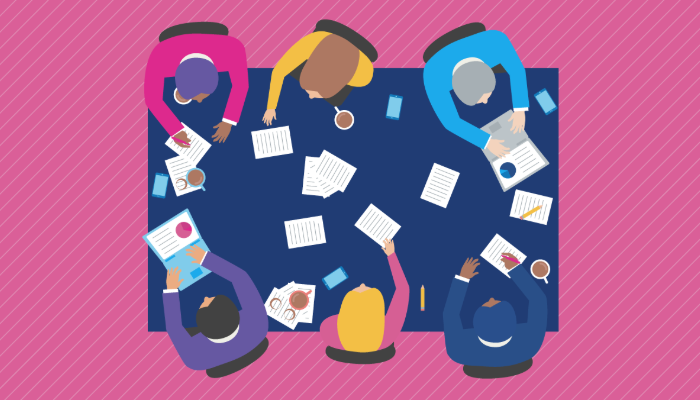 At LEELINE, we have 10+ years of negotiations experience with hundreds of clients & vendors in getting them the best possible deals. With our supreme negotiations skills, we can help you solve your various business problems.
So, if you choose to follow our guidelines, we will make you a pro in:
✓ How to find manufacturers
✓ How you can secure yourself from scams
✓ What is the appropriate situation to deal with suppliers
✓ How to make a negotiation strategy that will increase your profits
✓ How to use your upper hand & not get under strong supplier points
✓ Much more…
So, let us start right away:
1) Why Should You Negotiate with Suppliers?
"The real question is not Why you should negotiate with a supplier, but Why shouldn't you negotiate with a supplier?"
If you do not negotiate with your supplier, the following situations will most probably arise:
✘ You can get scammed easily
✘ Your shipments will get delayed
✘ You will get bad quality products or service
✘ Supplier will charge you higher than his other clients
✘ Supplier will lie about order quantity or price during delivery
✘ And so on…
"In all of the above situations, You will get a huge loss in business, and if you own a small business, you may go bankrupt instantly."
So, negotiations with a new or existing supplier are essential to secure a good deal, and having good negotiation skills will get you most of these benefits:
✓ Lower price
✓ On-time Delivery
✓ Save you from Scams
✓ Better Quality of products or services
✓ Low Down Payment & Easy installments
✓ Chance to plan ahead & choose cheap production & shipping method
✓ And much more…
"And from all the above benefits, You can increase your Profits within the Same Budget & more importantly, can save your own business from a huge loss."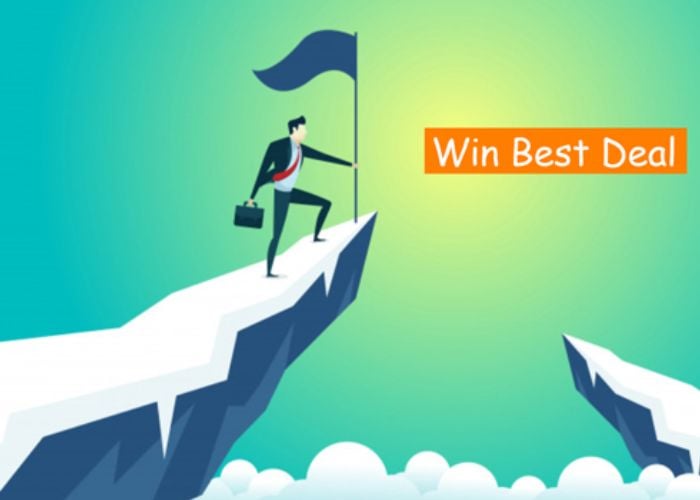 2) When is Negotiation Appropriate?
"Every time is appropriate for negotiation with a vendor, does not matter new or old one, as long as you think you are not getting a fair deal & other suppliers are offering more."
If it is a new supplier, the first thing you will have to do is negotiate to secure the best possible deal compared to another prospective vendor(s).
If it is an old supplier, do not hesitate to talk about price, delivery method, quality, etc. You are one of his existing customers with a long-term business history. The vendor will be more likely to listen to your new deal.
Always remember to do strategic but humble negotiations.
In your first offer to a new supplier, try to mention not too low prices because most vendors will get offended and stop talking, especially if you own a small business.
"So, if you get a better price, give more value to other factors because those are more important and will indirectly increase your profits way more than lowering vendor payments unfairly."
Looking to place an order with a new Chinese supplier?Are you sure they're reliable?
Secure your supply chain by checking your suppliers' ethical, environmental, social and manufacturing capacities for compliance through Leeline's Supplier Audit Programs.
3) How to Negotiate with Suppliers?
"As we have mentioned above, always have a strategic but humble talk with suppliers if you want to get to a yes rather than chatting unplanned & with anger and getting to nowhere, in the end, expect waste of time, energy, money, emotions, etc."
But what is meant by being strategic & humble? Does it mean that you say yes to their every unfair point? Or do you express your every interest point with a smile? or what? No and no, it does not mean any of the above.
If you want to learn, then follow the below 8-Point Plan:
✓ Setting Your Objectives
✓ Search & Select Potential Suppliers
✓ Make Your Own Negotiating Strategy
✓ Prepare Negotiating team
✓ Conduct Negotiations
✓ Negotiating on Price
✓ Spy on Your Supplier
✓ Drawing up a contract for your purchase
Setting Your Objectives
First of all, you must sit alone or with your team and set your business deal objectives, like:
What price do you want?
What quality do you desire?
How soon do you want a delivery?
What features do you want to include?
What security contracts do you expect?
What amount installments are you easy with?
How much down payment do you want to pay?
What delivery method is preferable & budget-friendly?
What level of after-sale service do you want?
More…
Search & Select Potential Suppliers
How to Search for Best Suppliers
If you are new in business or buying a product for the first time & you do not know the market rates, Do not worry!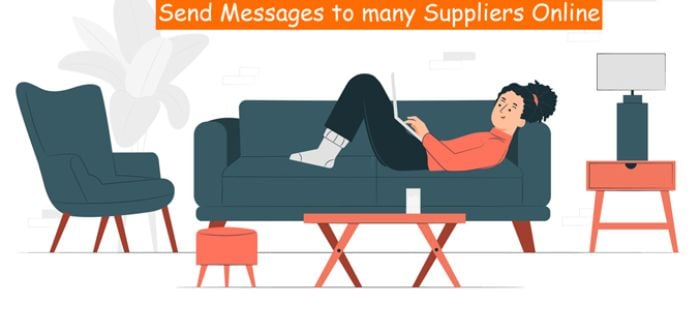 Simply open your browser, find a lot of high-reputable & new supplier companies in that niche, like 20 ~ 100, and send them all the same message containing your requirement.
Most vendors will reply, some with high and some with fair prices; compare them, and you will know an estimate of a product's market value.
How to Select Best Suppliers
It is important to note that when choosing the best suppliers, the lowest rate ones are not always the best because they may be giving:
Low Quality
Late Delivery
Giving fewer features
Bad-after sale service
And So on…
So, to choose the best potential vendors:
First, compare their rates with their product(s) or service(s) quality, features, delivery time, customer reviews & every other factor.
Eliminate the sellers who do not give what they offer.
Now compare your requirements with the remaining honest sellers & separate the ones which fit your criteria or are near to.
Now, list these vendors in a numbering list and plan to have the negotiations with them one by one according to the list until you find the best one.
Make Your Own Negotiating Strategy
"Every battle is won before it's ever fought." Sun Tzu
Best deal breakers go to negotiation rooms only to get a prize & not to negotiate with suppliers. But how can you achieve this much skill level? It's easy!
You can make a pro-level strategy in 3 steps:
Step 1 Set your Limits
Step 2 Know your Hand
Step 3 Know how to Respond
Step 1 Set your Limits
"Great deal is not always the cheapest deal, but the best deal is where you get a balance of everything like price, quality, after-sale service, etc."
As you have already set your objectives, it is now time to decide on what factors you may compromise and what are unnegotiable.
For example, if your budget is like $1000, but with your other requirements, the seller is demanding $1300, then you must decide whether you will increase your budget, eliminate some features, delay the delivery time, or lower your other requirements to reach a deal.
Step 2 Know your Hand
"In dealings, knowing your hand in respect to the other party is one of the most important things from which you will benefit beyond your imagination."
And we are not talking about business dealings, dealings with employees, friends, family, even with your wife/husband, and every other possible interaction with others falls under this category.
In this case, you can find that you have the upper hand or the seller by looking at these factors of the seller's company:
| | | |
| --- | --- | --- |
| | Your Upper Hand | Seller Upper Hand |
| You are the seller's biggest buyer | ✓ | ✘ |
| The seller company is small | ✓ | ✘ |
| Many other sellers offer the same services | ✓ | ✘ |
| The seller has abundant old stock available | ✓ | ✘ |
| The seller wants to fill an empty production line | ✓ | ✘ |
| The salesperson wants to complete the monthly sales quota | ✓ | ✘ |
| The seller has many suppliers | ✘ | ✓ |
| Your order is small & seller company is big | ✘ | ✓ |
| Seller offer unique services or products | ✘ | ✓ |
Step 3 In your Mind World, Play every scenario
You can neither change your situation or your seller's situation a lot nor can you change their upper hand ( if it is ) according to you, but you can definitely turn the tide in your direction by:
Playing every possible deal the seller or you may offer in your mind.
Know which ones are good for you.
Plan how to make under discussion good deals into better ones according to your set limits.
Know all the dirty tricks sellers may play like fake facts, etc., and you must question the criteria on what they are based on, instead of saying it's wrong. In this way, he will not get offended but only be answerable.
Negotiating team
If you have a team, make sure you have a trusted, confident, & obedient one.
Give your team members their roles, and ask them to practice and present their various viewpoints before going into actual negotiation to make them more confident & efficient.
"It is also a best practice to make your team play a vendor-client game, which will put light on more hidden factors & help you in making your negotiation process strategy better."
Conduct Negotiations
"During negotiation, parties must fight for the common interest, not with each other"
We are humans; we are more emotional beings than logical ones.
Most negotiations fail because we only think of our interests and neglect the other side's interests. When the other side makes a statement, we think of it as a bad point on us instead of our side offered deal, which results in a fight & deal failure.
"So, during negotiations, always put yourself in the other side's shoes not to agree but to understand them for reaching a win-win deal for both sides."
So for proper negotiations:
First, state the factors on which you & the other party both agree and set them aside.
Now say every single point which you want to discuss.
Put yourself in the supplier's shoes, understand them & build empathy for them. Now, make several offers for the vendor which are equally acceptable to you by keeping the seller's interest in mind.
Compromise a bit where you can easily, but never accept a bad deal.
Key points to remember:
Never reveal what factors you are ready to compromise on.
If you have the stronger position, use it to make the seller accept your fair terms.
If the seller has the stronger position, be confident & turn the deal into your interest as much as possible.
If you are getting cornered into accepting a bad agreement, never buy it, and if nothing remains to discuss, walk away.
More…
Negotiating on Price
To get favorable rates, you can follow the below negotiation strategy:
Reveal competitive pricing of the market; the supplier will lower its rates.
Tell the seller you have a bulk order, so a significant discount is a must.
Offer more enormous deposits like 50% ~ 60%, to get more discount.
Make a low price counteroffer; the vendor will return with low rates.
Always ask for a discount in percentage, like a 5% discount.
Cut down features if you do not need them.
If you have the upper hand, use it.
Always tell your seller humbly; if rates do not fit your budget, you have to leave.
Always remember not to pressure the seller too much in price, otherwise:
Seller will make his profit through other means like lowering quality, delaying shipments, etc., which will harm you more.
If you are the only buyer, the seller may change the business or stop producing that product.
Maybe the seller will find another big buyer and say no to you.
And so on.
In any case, your relationship with the vendor will get worse, and you may get a loss in business.
"You can also lower the costs indirectly by delaying delivery, choosing cheaper shipment methods, selecting easy payment terms, and other similar methods."
Spy on Your Supplier
After a successful negotiation, always run a deep check on your vendor for:
? History for past orders
? Has a constant flow of money or not to complete your order
? After-sale service, especially if you are buying software that needs maintenance.
? And seller other business aspects as much as possible
Drawing up a contract for your purchase
"For small & large business owners, signing a written contract is necessary because it is binding in case of any scam while a verbal contract is not."
So, always have a contract negotiation with your vendor and make a legal contract as soon as possible, which better includes all the pricing, product description, warranty, after-sale service, delivery time, quantity, and every other minor information.
Looking for the Best China Sourcing Agent?
Leeline Sourcing helps you find factories, get competitive prices, follow up production, ensure quality and deliver products to the door.
4) Tips for You Negotiate Better Deal with Suppliers
Below are some pro tips to make a better vendor contract:
Take a break when needed to calm your mind & plan.
Always make payments on time for building rapport with suppliers.
Show due diligence by increasing your seller's sales or saving his time, etc., to earn respect, which will get you discounts.
Always focus on win-win negotiations for both parties instead of your own interest only.
Have additional suppliers in the pocket; in case vendor negotiation does not fit your budget, you can confidently walk away & reach other suppliers instead of accepting a bad deal.
Always match your negotiation staff level with the vendor company staff level; if there is a manager on the other side, send your manager instead of a junior for free & out of fear chat.
Always have the same point of contact with the supplier company to develop a trusting, long-term partnership for saving problems explaining time every time you meet, asking for personnel discounts, etc.
Always learn from the seller because he is one of the industry experts; in this way, you will earn his respect which will benefit your business in many ways.
What's Next
If you want to do business with Chinese Suppliers but do not know how to find the best manufacturers, break a deal at the lowest price with them, ship items through customs, etc. Don't worry, we are here to help you start your business & make you prosper by taking care of everything from finding a manufacturer to shipping an item to your doorstep.
Just click here to get a free quote!
We are sorry that this post was not useful for you!
Let us improve this post!
Tell us how we can improve this post?