Shopify has emerged as the world's most popular e-commerce solutions.
With rich features, attractive templates, various plugin, it has attracted over millions of business startup to set up their e-commerce stores.
However, this is the basic part of your business to creating an enticing website. "If you build it, they will come" is no longer working in the advanced technology era.
Here comes to the most important part of your business – optimizing your SEO.
Your website traffic and conversion take more efforts than building an eye-catching store.
You have to consider how to reach your potential customers
? How can you get them to shop with you instead of your competitors?
The search engine rankings will help with this. It plays an important part in deciding how easily shoppers are able to find you.
Usually, the higher you rank in the search engine results page, the more traffic your e-commerce store will get. This will definitely bring sales and conversion in your store.
How can you rank higher in the search engine results page?
Search Engine Optimization does.
As such, you will see that all the conversion rate, traffic, and sales of your webstore can be boiled down to your SEO efforts.
We will delve into this topic to improve your SEO to make your Shopify store accessible to customers.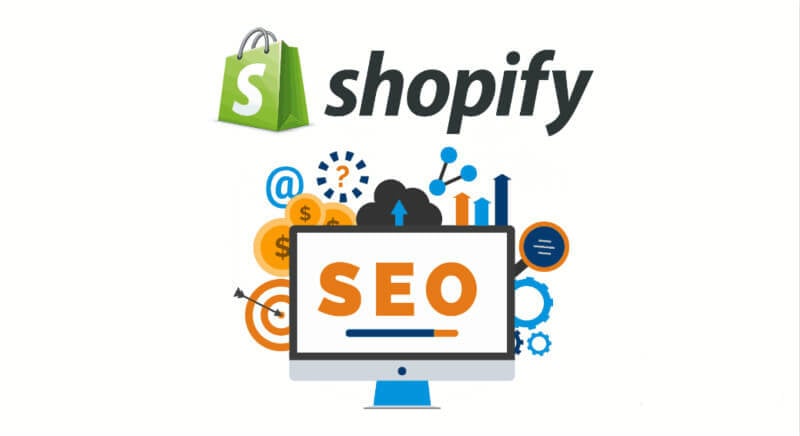 1. Optimize Shopify Site Structure
How you organize the content on your page matters your SEO success. This means that you'd better keep your website displayed in a well-organized structure logically. This enables shoppers to be quickly directed to the items that they are ready to buy. As such, they will spend less time searching, and more time viewing your website and more product pages. This means that you have to make your website easier to be navigated than your competitors.
You have to make a clear and simple site structure that should be easy for search engines to crawl your site and rank your website. The category and subcategory, category and product structure will be much easier for shoppers to find what they want. They can be directed to your product page with only a couple of clicks away from your homepage. You will find it's easy to organize your site on Shopify. We highly recommended two types of structures:
Homepage » Category Pages » Product Pages
Homepage » Category Pages » Sub-Category Page » Product Pages
Remember to build your site for customers. You have to know what the customers concerns. Except for the homepage, product page, you also have to add the About Us page and Contact page on your site. They will increase your credibility and trust among both the shoppers and the search engines. They are very important.
Additionally, a search box is a must for your website. Besides these basic parts of your site, you can also use some built-in tools including Blogging to add it on your page.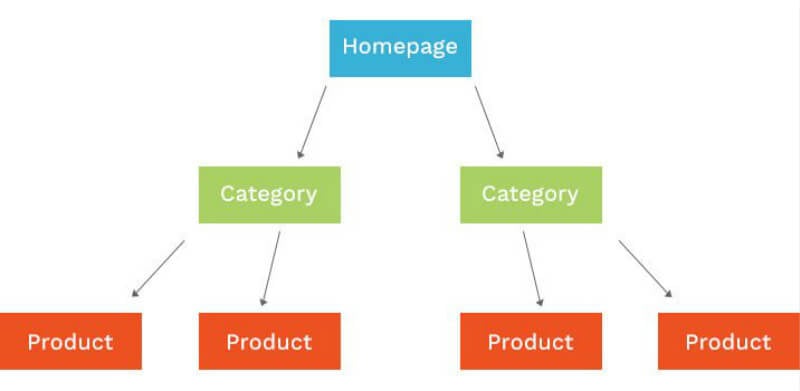 2. Choose the Right Shopify Theme
It would be easy for you to be tempted to install an eye-catching theme. You want to attract online shoppers' attention. That's totally right. However, your efforts may be in vain if your customer has a bad experience. Why?
It may be caused by the clunky design of the theme you used. The design will significantly slow down the loading speed when they navigate your website. Shoppers will be impatient for waiting to load a webpage, and give up their purchasing decision. As a result, a beautiful theme with terrible design will definitely lose possible buyers. On the other hand, the search engines favor webpages that load quickly, and rank faster websites higher than the slower website. To check the loading speed of your website, the easiest way is to run your URL through online tools such as PageSpeed Insights. You will see how Google scores your website on the basis of loading speed, and get to know the optimization suggestions.
It is quite necessary to choose the right Shopify theme. Usually, the right theme should be attractive and easy to load. A good theme can be easily integrated into your –commerce website, and will improve your customer experience, conversion rate, and sales ultimately.
3. Research the Keywords
Similar to Amazon, relevant products will pop up on the search result pages when shoppers enter their search term in the tab. You have to get to know the search terms of possible customers from your target market. These search terms compose the keywords of your industry.  How can you get the right keywords to drive traffic to your e-store?
The best way is to make a list of keywords that are highly relevant to your products. You can put yourself into the customers' shoes, and get to know what you will search to find your item. Besides, you can also resort to research tools such as Ahrefs to know the keyword value, competition, search volume, etc. Additionally, you can also find inspiration from places like searching forums, and subreddits related to your products, social media hashtags related to your products, and the titles, meta descriptions, and images used on your competitors' sites. Use all these possible ways to expand your keywords list, position them appropriately on your site.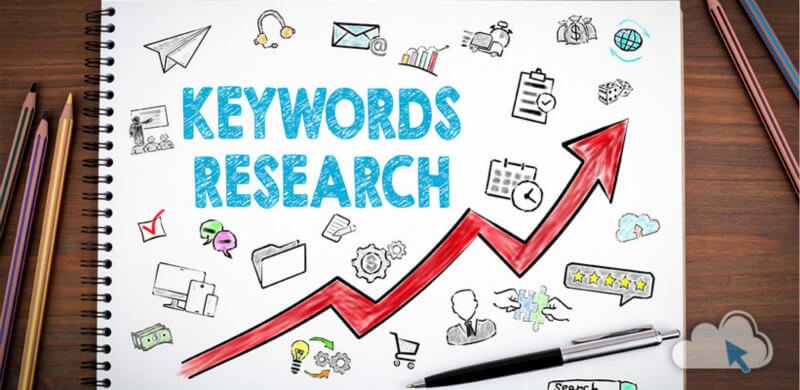 4. Optimize Product Pages
The product pages are very important. The top pages such as homepage, main product collections should come the first. These pages are the most popular among customers and they will bring huge conversions. What we should optimize first should be the homepage. And other pages that generate the most buzz and product pages that related to the most searched keywords should be optimized for higher traffic. On the product page, there are several parts for you to improve your SEO. All the product titles and meta descriptions, images should be optimized for a higher ranking.
Optimize Titles and Meta Descriptions
Product titles and descriptions are valuable. Remember to keep them well-organized. As we know, a well-structured site title tags can be easily crawled by the search engines. You can go to Google and find the title tag formula. Analyze it and put the rule into practice. The set formula works well for search engines. Usually, there are four basic elements for a higher ranking title – low price, volume, shipping speed, and freshness for time-sensitive products. Remember to keep it short. 50-70 word should be the optimal length. You can add your store name into the title. The most important part should incorporate the keywords in your title.
Regarding the meta description, it refers to the text below the title on the result page of the search engine. It delivers the words you want to tell your customer. Generally, it should be descriptive with a clear call-to-action goal. Include your shipping return, size info in the part. The meta description should keep under 155 words. All the info delivered in the description should restate your title.
Optimize Product Images
Remember to use descriptive images. This is to enable your products to be searched on the Image search. Buyers would like to check the images of relevant products to see what the product looks like. To perfect the customer experience, you can use the alt tag to increase the relevancy and ranking of your product page.
5. Utilize Blog
A wise Shopify startup would likely to utilize its built-in feature for blogging. As we know, blogging is really important for e-commerce stores. A blog will deliver the brand value for shoppers, improve organic search visibility, help target long-tail keyword, and give you more content to promote on social media. It will bring more traffic to the Shopify store and increase conversion rate.
Tools such as Google trends and BuzzSumo can be used to identify the trendy keywords in the industry to stay competitive in the market. You can write long-tail keywords in your answers that have your product to a commonly asked question. You can post videos, make a Q&A, write how-to posts, infographic, style guidelines, etc. Your blog can be turned into a marketing channel by integrating Buy buttons, and strong calls-to-action to sell your products. It would be quite easy for you to build backlinks on your posts.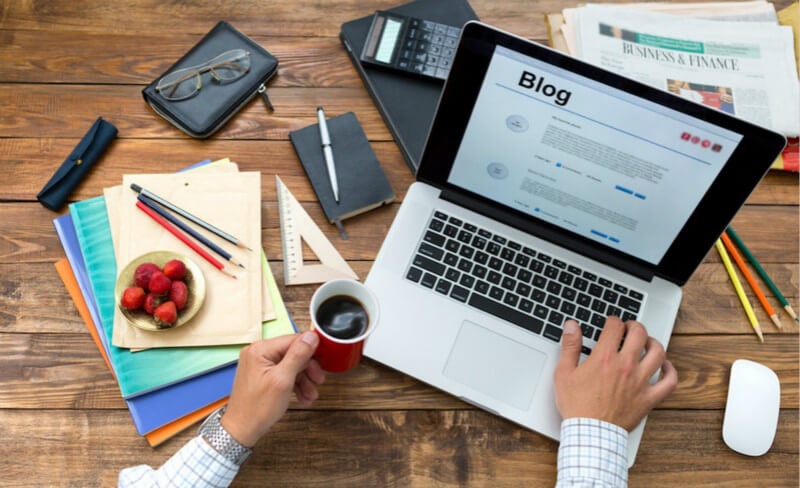 6. Improve the User Experience
To increase your website ranking, you can adopt all possible measures to improve the user experience. There are several feasible ways for Shopify startups to make it. Let's look at them.
Use SSL
The search engine prefers secure websites in the search result page. Even though you can find your website on the page, when user clicks it and want to check the products of your shop, the search engine would like to send warning messages to the user. This will significantly undermine shoppers' trust in your websites. The solution is to use an SSL certificate to avoid possible warning messages on the user side. If you already have an existing but non-secure Shopify store, the solution is to migrate your site to Shopify, and buy the SSL certificate.
Boost Site Speed
Your site speed is all about accessibility. Online visitors would be frustrated if your site keeps loading when they click the title. Instead, they are tempted to stay longer on websites that move fast with easy navigation. To improve visitors' experience, you should use a fast and mobile-friendly theme, small and optimized images. Remove the plugins or applications that you are not using. All this should increase the site speed of your store.
Utilize a Responsive Design
A responsive design will bring an excellent look of your Shopify store on devices including desktop, tablets, and smartphones. Utilize a responsive template to improve customer experience, and make them stay longer on the website. Responsive design should have clear navigation bars, simple layout. All the info on the page should be easy to read. This will greatly improve customer experience and increase your website rankings.
7. Use Technical Tools
To improve your Shopify SEO ranking, there are a wide variety of technical tools for you to optimize your site. We would like to list below tools for your reference.
Plug in SEO
This is a multilingual tool that is constantly updated with the change of the search engine. It can be found on Plugin SEO. It will automatically check your shop and alerts via email. It will help you target the SEO issues that need to fix, saving your time and money to improve your SEO. Besides, this app is totally free.
Smart SEO
This tool can automatically generate meta tags to help optimize on-page SEO, provide structured data to search engines to boost search results. You can find it on Smart SEO. It will help you provide the info to the search engines. But this app is not free. It charges $4.99 per month. It has 7 trial days for new users.
Yoast SEO Plugin
This app is totally free to users. It can assess each page and post your site for SEO strength. Users are allowed to edit multiple pages with a single click. It is suitable for users that have a WordPress based site who are eager to optimize SEO.
SEO Product Optimizer
This app will help you target long-tail keywords for higher search traffic and conversion rate, optimize product pages for more social shares on Facebook, Twitter, etc. If you are not sure about your keywords, it should be the right one for you. It will cost $15.99 per month. But you still enjoy a 14 free trial days.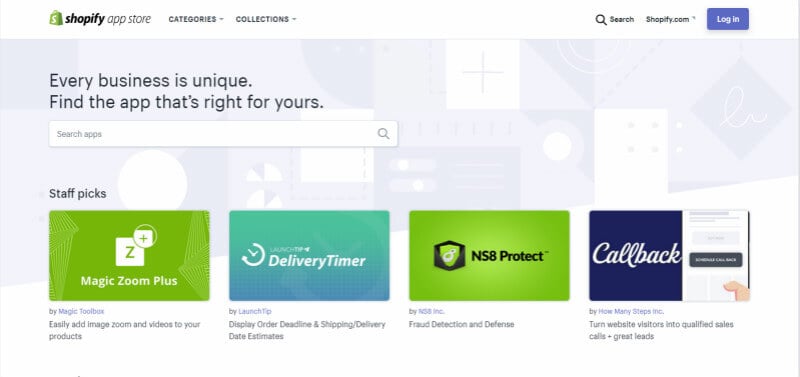 Getting here, you must have a clear idea about how to improve your Shopify store SEO. Hopefully, you will find some instructive tips for your ongoing SEO works. You can practice your SEO strategy, use Shopify's built-in features, and monitor the results through relevant apps. But you have to keep in mind that SEO is not the only factor deciding the success of your Shopify store. As a result, it should be a continuous task for you to optimize SEO constantly for your customers. This will help you boost your business.
We are sorry that this post was not useful for you!
Let us improve this post!
Tell us how we can improve this post?