Alibaba is an online business platform widely used by many to sell and buy goods.
A secure business deal is a common problem for any online business. Most buyers are concerned about the risks associated with online businesses. For example, fraud and defective goods.
Many international payment methods are available on Alibaba. For instance, PayPal, credit or debit card, Western Union, and wire transfer (telegraphic transfer or TT).
But, it is crucial to find a reliable payment method to ensure buyer protection. Otherwise, you might face unethical Chinese suppliers and waste money.
We'll share everything about Alibaba payment in this article. Let's get started.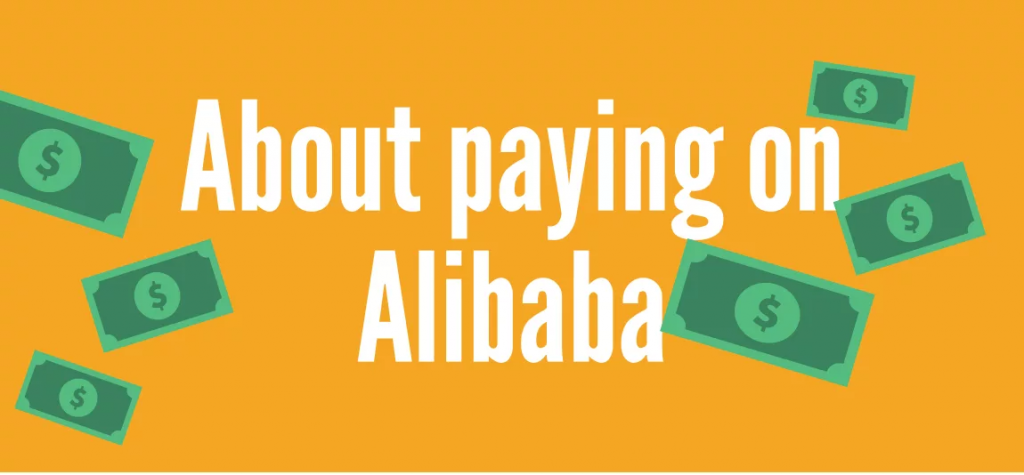 Best 12 Alibaba Payment Methods
There are various Alibaba payment methods available. You can choose the suitable one to send money to China.
The following is a brief introduction to all the payment methods.
1. T/T Upfront Bank Wire Transfer
International wire transfer is the most insecure method to pay Chinese suppliers. You must make complete payment before dispatching goods.
Its transaction fees usually range from $20-80 per transaction depending on the payment amount and policy of the remitting bank.
Usually, people visit Alibaba platform to find the appropriate Chinese suppliers. Then, they communicate somewhere else.
There is no guarantee for both parties unless they have a strong relationship. Therefore, the fraud risks increase for both suppliers and buyers.
You should only use wire transfers(telegraphic transfers) with trustable suppliers. Otherwise, you might lose your money to a scammer.
Never send money to the supplier's personal account. Instead, always ask for a company business account to transfer.
Pros
1. Operate internationally
2. Easy to transfer money
3. Low time period
4. Low charges to transfer funds
Cons
High risk of fraud
Transaction fee
A wire transfer service is about $40 to $50. It incurs fees to receive money.
Processing time
It takes 2-4 working days to complete the wire transfer process.
What is the procedure for a bank wire transfer?
Use international wire transfer, you need the following information:
Beneficiary Name
Complete address
Bank account details
Bank address
Swift code
Country
How To Avoid Payment Fraud?
The better way to pay is to use escrow.com services. To use a bank wire transfer, you must ensure that the beneficiary company is listed on Alibaba.com.
Never make money transfers to a country other than the company belongs.
You should also avoid transferring money to a suspicious Chinese account. For instance, it shows different titles other than the manufacturing company. The supplier might claim that it is the Chinese bank account of his business partner.
Someone else might own the account, and the supplier can refuse to accept that payment later on. Even though fintech app development companies are working hard on making your payments secure, scams still happen.
2. Secure Payment (Escrow Payment)
Alibaba uses Alipay to complete the payment process for a credit or debit card.
It is one of the most secure Alibaba international payment methods. This widely accepted method prioritizes buyer satisfaction.
Escrow keeps the payment of suppliers until clearance from the buyer side. If the buyer rejects the low-quality goods, he must provide sufficient proof.
This method helps reduce the risks due to a long time between goods ordering and receiving. It ensures the buyer's security and supplier's payment assurance.
Escrow is normally used for transactions within China. Its acceptance is low for international transactions.
· How Does It Work?
After finalizing the deal, log in to the business account in escrow.com. Then, enter all the required transaction information.
For example, the contact number, email IC, inspection time, and currency. Next, proceed with the international payments at escrow.com. It will hold the payment till goods acceptance by you.
· What Are The Payment Options In Escrow.Com?
Escrow.com uses multiple methods for money transfers from buyers. It accepts payments via bank transfer, international credit card, and check. You can also via PayPal payments or money orders.
After accepting the payment, escrow.com uploads it to the website. It ensures the safety of payment to the supplier. These funds are released after shipment, receipt, and acceptance by the buyer.
Pros:
1. Trustable
2. Low-cost
3. Security for both parties
Cons:
Lengthy process
Transaction fee
It is based on the selling price, service level, and currency. In general, escrow service charges about 1% – 2% of the purchase price.
Processing time
The escrow processing time takes about 30 to 60 days. It depends on the escrow provider and the agreement between suppliers and buyers.
How To Use Debit/Credit Cards In Escrow.Com?
You can pay escrow.com with international credit or debit cards. Just create an escrow account and enter all the information about the deal.
You should also know about the electronic money regulations.
It only accepts MasterCard, American Express, PayPal, and Visa Card payments.
Stock must be delivered to the confirmed address.
Credit/debit card payments are protected using SSL technology. The information is encrypted to ensure the security of information.
Credit/debit card payment requires additional fees.
You can't make the payment of more than $5,000 unless escrow.com approves it.
A credit/debit card requires three working days to update the payment into bank account.
3. Alibaba Payment Links
Alibaba platform helps complete the payment system in simple steps.
Buyers mostly use the Alibaba payment system for small transactions. You can use it for larger transactions or sampling payments.
It allows the supplier to generate the invoice from its Alibaba account. Buyers need to complete the payment within a specific time.
This method is widely accepted in Mainland China and all over the world. When buyers and sellers are not familiar with each other, the Alibaba escrow service can coordinate bilateral transactions and lower the risks of online fraud.
Pros
1. Ensure The Payment To Right Person
2. Low Transfer Fee
3. Instant Update
Cons
Low security
Transaction fee
In general, Alibaba payment links have a fixed fee of 2% – 4% for each transaction. Some companies have extra transaction fees. These fees add up to your payment link transaction fees.
Processing time
A payment link is created that expires automatically after 72 hours.
4. Alibaba Pay Later
US importers can apply for simple and trade finance. This option allows a real-time deal and payment later.
Funds received from trade finance are used to place orders to any supplier listed on Alibaba.com.
Importers can gain the maximum fund of $150,000 after completing certain conditions.
Furthermore, you must refund the amount per the described payment refund plan. Alibaba Pay Later allows a small down payment upon order. You'll need to pay the balance payments within 60days of products shipment.
Alibaba Pay Later is not available to everyone. But, you can send money to China via this facility if you fulfill the following criteria.
The company must be registered on Alibaba.com for at least one year. If the registration period is less than that, it is not available for you.
You must be a nationality holder of the US. Or, you must live in the US as a permanent resident if you belong to another country.
Pros
1. It strengthens and simplifies the payment.
2. It makes global commerce businesses easier and simpler.
3. Improves the cash flow for SMB customers.
Cons
It's not easy to pass the load application.
Transaction fee
US importers also have to pay a service fee of 1.25% to 2.75%
Processing time
This plan comprises 1 to 6months, depending on the mutual agreement or funds approval.
5. Alibaba Online Transfer
Alibaba has funds support for US importers but not importers from other countries. Yet, it launches some other useful features for importers from Europe.
Alibaba.com facilitates European importers with online transfer. It is a simple and quick payment gateway. You can send money to China in Chinese Yuan from a different currency.
If you are a resident of any country below, you can use it to transfer.
United Kingdom
Ireland
Netherlands
Finland
Switzerland
Estonia
Germany
Spain
Italy
Poland
Belgium
Transfer Fee
This service is very beneficial to send money to China, but not free of cost. You have to pay the fees per the fee chart designed by Alibaba.com. Although these are nominal charges, you have to pay to use this service.
Let's take a look at the transfer charges:
| | |
| --- | --- |
| Total Deal Amount | Transfer Fees (in US Dollars) |
| $0 to $1,000 | $15 |
| $1,001 to $10,000 | $20 |
| $10,001 & above | $25 |
Processing time: The Alibaba transfer generally takes about 1 – 2 business days.
6. Paypal
Is PayPal has a secure payment service?
PayPal is a famous electronic money institution to transfers funds. It is simple, secure, and can transfer instantly.
You can consider paying Chinese trade assurance suppliers with Paypal accounts. Alibaba does not officially support Paypal. But, it offers a "Goods and Services" option for business deals.
Buyers need to bear 4-5% charges from their Paypal balance in their Paypal accounts. You can cancel the transaction for delivery or specifications problems to get back your money.
A Paypal account is useful to make payments to the bank account of a new supplier. You can switch to another low-cost method with trustable suppliers.
How Does Paypal Works?
To send money through PayPal, enter contact number, email id, and payment amount. Then, click the send button.
Paypal offers a new feature for business transactions. It provides a refund option for goods that do not match the specifications. You'll need to provide sufficient evidence against the supplier for refunds.
Pros
1. Accepted worldwide
2. Protection against fraudulent activities
3. Multiple options to deposit electronic money in account through credit/debit card
4. A quick way to pay online
5. No extra charges for suppliers
Cons
High charges and currency conversion fees on the transaction
Transaction fee
It charges 3.9% to 4.4% and $0.30 US Dollars per transaction. There are also currency conversion fees.
Processing time
You should expect 3-5 business days.
Tip:
Inform the supplier during negotiation if you plan to pay with your account.
There are chances to transfer the burden of the charge to the supplier. You can also prevent the risk of refusal from the supplier during payment.
If the supplier does not accept payments via Paypal, you can change the supplier. Or, you can also change the payment method to pay suppliers.
7. Alibaba Trade Assurance
Alibaba.com introduces a trade assurance service to facilitate both supplier and buyer. You can transfer directly to the Chinese bank account of Alibaba.com.
This bank is based in Singapore. All the funds remain in this account until the shipment reaches you.
It ensures the quality of goods and timely delivery.
How Does Trade Assurance Work?
The trade assurance helps the buyers to get a refund if
The goods supplied are not as per specifications
The goods are not delivered on time
You have to follow the instructions below to send money to China via this method:
Make a deal with trade assurance suppliers only
Make secure payment through the suggested platform of Alibaba.com
Provide complete order specifications in terms of quality and quantity
Arrange a pre-shipment inspection.
Trade assurance supplier: gold suppliers who accept payment through alibaba.com, enabling Alibaba payment and order protection.
In case of any dispute, Alibaba.com arranges for a third party to inspect the goods. If the goods delivered do not fulfill the criteria, the buyer will get a refund.
Production monitoring and inspection If you have opted for a Trade Assurance order, you can also add additional services such as production monitoring and inspection, where a local team will visit the seller's location to ensure everything runs smoothly.
Pros
1. Doesn't charge extra fees
2. Complete refund option
3. Buyer satisfaction
Cons
Lengthy process
Transaction fee
It depends on what payment method you choose, click the article below to know the most complete transaction fee.
Processing time
It depends on what payment method you choose, click the article below to know the most complete processing time.
8. Western union Alibaba
Western Union is one of the most reliable money transfer providers. It allows quick money withdrawal and simple repeat transfers.
But, Western Union charges higher than mid-market rate. Some Western Union users also experienced wrong foreign currency exchanges.
Western Union processes within minutes for mobile wallets and regular transfers.
Pros
1. Can withdraw money fast after senders send money
2. Simple repeat transfers
3. Universal acceptance
Cons
1. Poor exchange rate
2. Poor customer service
3. Wrong currency exchange fees
Transaction fee
You'll incur transaction fees of about $30 to $50 to send money internationally.
Processing time
Only account-based transfers take about 5 business days to process.
9. Alibaba credit card
Alibaba credit cards are a useful tool to send money to China. Global users use it to finance many items for personal or business use. But, you'll incur more debts, and your credit score will drop due to late payments. Also, skilled thieves can hack and use your card. However, keep in mind that there is a maximum transaction amount for orders paid via credit card.
Pros
1. Convenient for withdrawing and sending money
2. Allow paying off afterward
3. Low introductory fees
Cons
1. Lower future incomes
2. Heavy compound interests
3. High fraud risks
4. Higher transaction fee
Transaction fee
Credit card companies charge 1.3% – 3.5% per transaction, plus certain exchange rate.
Processing time
In general, it takes about 24 to 72 hours to process your payments.
10. e-Checking
An electronic check is a digital check that allows sending money electronically. It is faster, easier, cheaper, and more secure. But, there might be fraud risks by hackers. You might also face computer errors and reduced float.
Pros
1. Fast processing time
2. Secure transactions with multiple level authentication
3. Lower costs
Cons
1. Potential fraud risks
2. Possible reduced float or other errors
Transaction fee
The transaction charges for each e-check are only about $0.10.
Processing time
E-check takes about 24 to 48 hours processing time to verify your funds. Then, it takes 3 – 5 business days to reach your supplier's Chinese account.
11. Letter of Credit (L/C)
Letter of credit is a document that guarantees the seller's receives on-time full payment. It is a secure payment method for both exporters and buyers.
But, there are additional fees, possible delays, and administrative problems. You'll need to adhere to the strict terms to receive payment.
Pros
1. Payment assurance to sellers
2. Buyer protection for buyers
3. Secure payment to send money to China
Cons
1. Higher costs
2. Possible delays and administrative issues
3. Strict terms for sellers
Transaction fee
L/C charges from 0.25% – 2% depending on several factors.
Processing time
You should expect two business days to process the letter of credit(L/C) payments.
12. Boleto
Boleto is an official payment type operated by the Central Bank of Brazil. It uses vouchers to send money to China instead of cards or bank accounts. Boleto also allows payment via a post office, ATM, or online transfer.
But, there are possible delays, and only 50% of issued Boletos payments are paid.
Only accounts set up in Brazil or buyers' delivery addresses in Brazil can use Boleto, and the supported currency is USD.
Pros
1. Low-interest rate
2. Convenient
3. Lower fraud risks
Cons
1. Possible delays
2. Potential payment failure
Transaction fee
Boleto charges about 1.3% transaction fees per transaction.
Processing time
In general, it takes 3-4 days to process your payments.
Want to buy on Alibaba easily and safely?
Leeline Sourcing helps buyers source the right product and solve all their payment problems at the best service.
Is It Safe To Pay On Alibaba?
Well, "Yes, it is safe to pay on Alibaba."
There are strict electronic money regulations for both you and suppliers. It is to keep international transactions secure and safe.
Alibaba is an online platform to connect parties. It intervenes only during misuse by any party. But, it is important to perform your research about the supplier.
Different payment methods are available to check the worth of suppliers. For instance, Alibaba verification, previous transactions, reviews of earlier deals, etc.
Common situations why Alibaba payments failed
You might incur payment failure when you send money to China via Alibaba payment.
You should seek professional advice before you wire money to the supplier's bank account. Also, check if your bank deposit is deducted during payment failure before resolving.
Let's take a look at the possible reasons and solutions for Alibaba's payment failure.
FAQs
Is Alibaba liable to refund my money if I receive defective or wrong items?
Yes, only if you used a secured and recommended method. For instance, Alipay and trade assurance options.
Before making a refund, Alibaba arranges a third-party inspection of delivered goods. A complete transaction amount refund is available if the supplier is found guilty.
Suggested reading: Alibaba Refund Experience
How do I win a payment dispute?
You have to prove that the goods supplied are not matched per the order's specification. It can be in terms of quality, received damaged goods, or in less quantity. Settle your claims to a satisfactory outcome.
How to know if my payments are accepted by sellers?
After sending money online, a payment notice screen will appear. It consists of your payment confirmation message with certain information.
For instance, approved credit card number or processed e-check number.  You'll also get a confirmation email. It contains your invoice number, paid amount, and a confirmation message.
What information is required to make online payments?
You'll need information while sending money online. For instance, your email address, password, bank accounts, or credit card details. 
Some billers or payment methods will require extra information. You should never disclose your private info to any party. 
Suggested reading: How To Get Approved For Multiple Seller Central Amazon Accounts
How to prevent risks when making Alibaba payments online?
Before sending money to suppliers, you should use a legit payment method. Besides, research and verify your suppliers before payment. 
You must also prevent using public computers or the public internet. Also, never disclose passwords and CVV codes to any other person.
Why is my Trade Assurance order payment not working?
Payment issues may vary depending on the type of payment method you choose. Click on the link of your preferred payment method(Credit Card, Bank Transfer, Online Bank Payment) for detailed payment solutions.
How do I pay for product samples on Alibaba?
You can request your supplier to create a Trade Assurance order, which generates a payment link. You can then pay the supplier directly, using your credit card, to ensure that they get started making your product samples fast.
Can I pay via PayPal and still get Trade Assurance protection?
Yes. PayPal is now available as a method of secure payment on Alibaba.com. For Trade Assurance orders, you will receive Trade Assurance protection only after you have completed an online payment using PayPal on Alibaba.com.
Regarding some factors of PayPal, not all trade assurance suppliers on Alibaba will accept PayPal as the first Alibaba Payment choice. So you'd better ask suppliers whether they can accept PayPal on Alibaba before Purchasing.
How much do your goods cost per unit?
Several suppliers on Alibaba will offer you a price range
Production time: knowing how long it would take to deliver your order is crucial.
Payment terms: as you develop a relationship with a new supplier, they may require payment for the whole order in advance.
Is there a Trade Assurance fee?
Gold Suppliers from Mainland China, Hong Kong, and Tai wan must pay a transaction fee representing between 1%-2% of each transaction, subject however to a cap of US $100. There are no other additional transaction charges.
What to do Next
In this guide, we explore the best ways to pay suppliers on Alibaba payment platform, such as the Wise( which allows you to pay suppliers around the world in their own currency, with minimal fees and intermediate market rate) and other payment methods.
Alibaba.com is an excellent platform that gathers suppliers and buyers in the same place. On this platform, almost every type of product is available. You can purchase anything you want in any quantity.
Both suppliers and buyers can quickly sell and pay on Alibaba. It is due to the help of various options we discussed above. These methods support the Chinese Yuan, Hong Kong dollars, US dollars, etc.
We hope you get complete information about Alibaba's payment from this post. You can also talk to Leeline Sourcing for professional advice.
We are sorry that this post was not useful for you!
Let us improve this post!
Tell us how we can improve this post?