Selling On Walmart
Leeline Sourcing provides ALL TYPES of solutions for SELLERS. On your CHOICE, we efficiently SOURCE inventory. Manage it until the final delivery. And even pick the products to FULFILL orders.
Get a 100% CREDIBLE business journey without any PROBLEMS.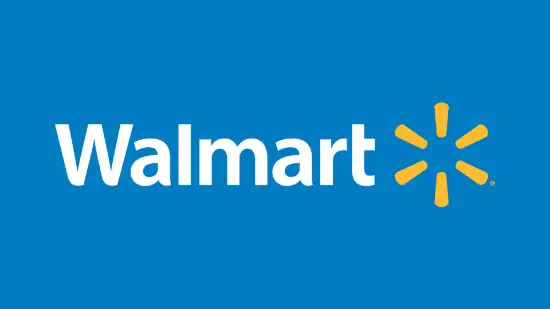 No Risk Free Sourcing No Hidden Fee
You can get Free detailed product quote before order
---
Our Services Include: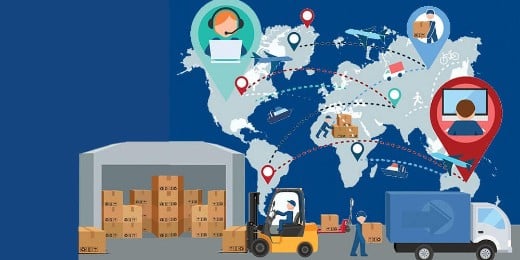 Sourcing Product Suppliers
Our expert team lists the TOP suppliers. Puts on the standard. And brings the BEST ONE to the final list. We ensure the reliability of the supplier. Moreover, MANUFACTURING plant and product QUALITY is in our minds. We negotiate to settle on the BEST prices.
You get fully equipped SUPPLIERS with 100% CREDIBILITY. Make your trade safe with us.
Product Quality Control
Product QUALITY is key to SUCCESS. So our team is READY to provide you with QUALITY. We have a separate team for INSPECTION. Our team goes for pre-production analysis. Even we get the samples to TEST the QUALITY. The end product is always EFFECTIVE for your business.
Put your business on TRACK. Drive sales with QUALITY.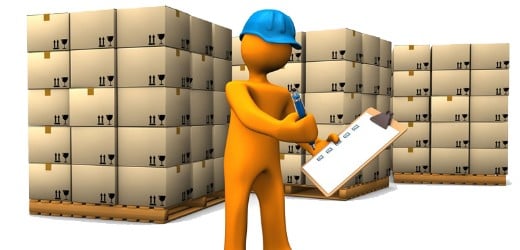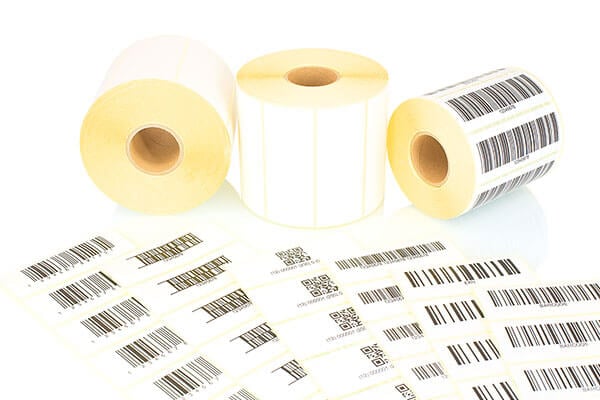 Private Label & White Label Products
We have a list of suppliers. All are READY to serve you with the WHITE LABEL and PRIVATE LABEL items. With these items, you sell BRANDED inventory under your business. It enhances the business reputation among the customers. Gives your business a new life.
Try the 100% EFFECTIVE brand products for the betterment of your business.
Dropshipping and Fulfillment
We source. Collect. STORE. And SHIP. It is everything you want for your business. Our REAL-TIME monitoring services keep an EYE on the stocks. You never run out of STOCKS. Our LOGISTICS team provides FAST SHIPPING services. Timely delivery is GUARANTEED.
It is time to FULFILL your orders with our RELIABLE order fulfillment services.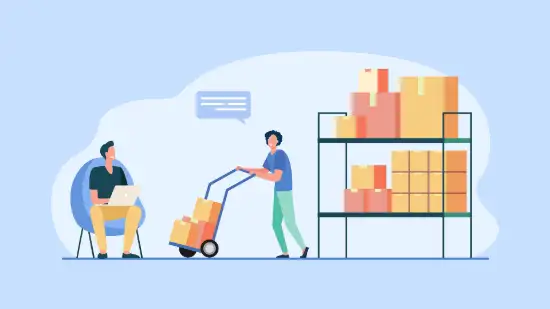 ---
Hear it from fellow Wholesaler
Hurrah! Leeline sourcing is out of the world. They provide quality. They assist in everything. Nothing was possible without it. I can't even imagine my brand without them—no words to describe their services. Again, thank you for being honest and coordinated.
– Olivia, USA
---
Source Your Products and Make Big Money
We offer the best wholesale price and high quality products to help you boost your business.
How to Sell on Walmart Successfully For Online Business 2023
Walmart is an excellent option if you are an online seller and want to get into multichannel selling. When you become a Walmart Seller, you can display your items to more than 400 Million monthly visitors. Now, the question is how to sell on Walmart. You can sell on Walmart by fulfilling the requirements required by Walmart.
With our ten years of sourcing experience, we deal with hundreds of eCommerce problems daily. We answer customer inquiries related to online businesses or eCommerce platforms.
The blog post will help you learn about the Walmart marketplace's complete onboarding process.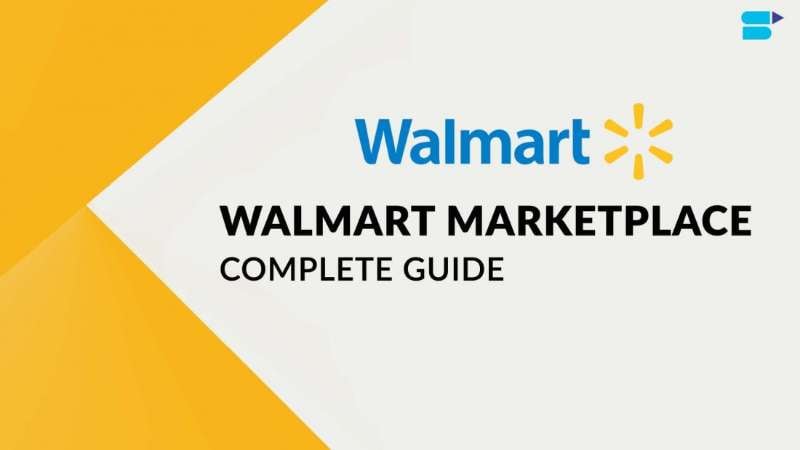 What is the Walmart marketplace?
In 2009, Walmart launched its online marketplace. It is like other marketplaces such as eBay or Amazon sellers. Walmart allows third-party professional sellers to sell their products on Walmart.com. It is easy to sell the products on the Walmart marketplace as you can get your items in front of a large audience.
How do you get approved to sell at Walmart?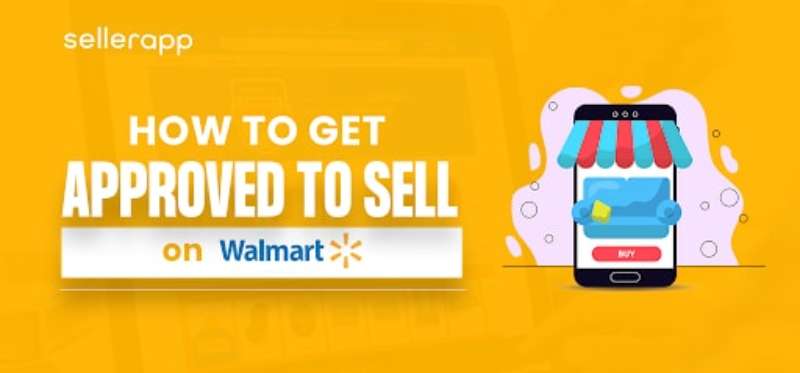 To get approved to sell at Walmart, you must fill out the application form at the Walmart marketplace. You can fill out the form in less than 15 minutes if you have all the essential documents and information.
Steps To Get Approved and Walmart Fulfillment Services
If marketplace sellers want to approve their seller account, follow the steps.
1. Follow The Application Procedure
You should have your official documents for the application form to start. Make sure you have the following documents:
U.S. Business Tax ID
W-9 Form
U.S. Warehouse Address
U.S. Business Address
2. Having Ecommerce Experience
Walmart marketplace sellers should have background and experience in eCommerce businesses. In the application form, there is a question about the experiences. Previous marketplace experience can help you to generate more revenue and sales.
3. Ensure That Your Items Fit The Walmart Assortment
The marketplace appreciates the unique products. It helps to differentiate the products from other platforms such as eBay and Amazon. You need to match your items with the requirements of Walmart. So, the products will fit the whole assortment.
4. Offer Friendly Prices
The slogan of the Walmart marketplace is "Save the money of the people so they can have a better lifestyle." You should consider that your products do not have many high prices. The marketplace will not accept or remove your items with high prices.
Walmart marketplace sellers should not sell things that are against the policies. You can check the company's Prohibited Products Policy. Always provide detailed information about your business to get approved without any delay.
Looking to find a reliable Chinese supplier?
As the best China sourcing agent, we help you find factories, get competitive prices, follow up production, ensure quality and deliver products to the door.
How to sell products on Walmart Market?

Now that you have a brief overview of what it looks like to sell on Walmart.com. You will be curious to know how to sell products on such sales channels.
Steps To Selling Products On Walmart Marketplace
Consider the following selling and launch checklist to sell products on Walmart.
1. Submit The Application Form to become a Walmart Marketplace Seller
The first step to selling products on Walmart is to get registered and fill out the application form. You will need to submit authentic and detailed information about your businesses. You need to submit the original and official documents.
Walmart recommends using the Google Chrome Browser while acceding to the Portal. The time of approval depends on the size of your business and qualifications. If you want to check the status of your application, you can visit Walmart's application status tracker.
2. Set Up Walmart Seller Account
Once your application is accepted, you will receive an email from Walmart. The email will include a link to set up your account on the marketplace. You can click on the link to create the Partner profile. Then you will have to follow the given steps:
Account creation
Retailer Agreement
Registration of Company
W-9 Form
Information about payment
Information about Shipping methods such as shipping weight and price
It only requires standard information. To input the shipping information, you need to configure the shipping rates. You will also need to configure the delivery timeframes. After signing up, you can navigate to the Partner or Seller Profile. To complete this step, you will have to provide information such as:
About Us and company information for buyers to see
Details about Customer service such as Phone number, email address, and operating hours
Product prices and shipping options
Return policy and process
Privacy policy and Tax information
3. Creating Walmart Product Listings
After setting up the profile, the next step is to list your products. It is one of the most important if you want to sell on Walmart. You have two options: do it step-by-step or use the product feed. You can see the three options of product feed:
CSV File Bulk Upload: Use this feed to upload the small collection of items to the marketplace.
API Integration: If you know how to use the API connection, connect it to the Walmart marketplace. You can manage the products with an API connection.
Integration Partner: If you are selling on other platforms, then you can link the catalog. The integration partner will link items in your entire catalog.
4. Test Orders
After listing the items, you will have the option to test the orders before going live. It will ensure better experiences for customers interested in buying your products. If you want to see what your order page looks like, you can click on the Preview Item under the Details of the product.
5. Launch The Seller Account To Sell On the Walmart Marketplace
After testing and previewing the listings of products, you will get a confirmation message. The final step is to click on Yes, which will trigger the request to launch. After that, the Walmart marketplace will review your account. Your products will be Live on the marketplace within 24 hours if everything is good. After that, you can start selling online on the Walmart marketplace.
What is the right Walmart sales strategy for brand owners?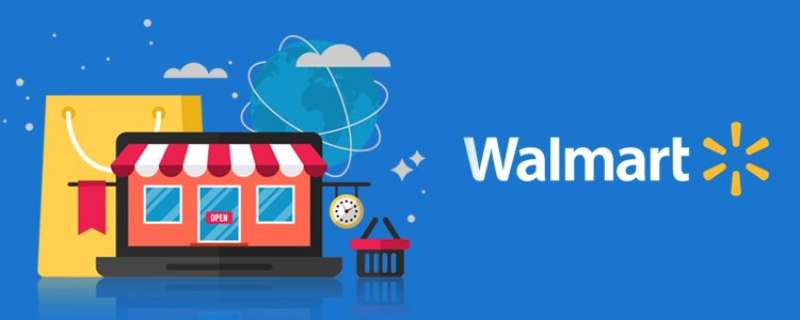 The right Walmart Sales and Marketing strategy ensure a more successful business. We have covered the different sales strategies for brand owners to get more revenue. The strategies will help them to run a successful eCommerce business.
1. Competitive Pricing
A marketplace seller should competitively price the products. Competitive pricing helped me out. With the lower costs, I got my sales faster than ever. 
It will increase buyers' chances to click on your products and add them to your cart. On the Walmart marketplace, if different people are selling the same product, then Walmart keeps them on one listing. 
If you have low prices or competitive prices than other sellers, you will have more chances that buyers will buy your product. You will have chances to win the buy box prominence as well. In most cases, the company that wins the Buy Box prominence has the best price products. If a marketplace seller earns the buy box, it will ensure more sales and boost the revenue.
2. Walmart Marketplace Seller Should Provide Quality Customer Service.
If you have excellent customer service, you will get more positive feedback.It is the customer service that increased my sales. Your customers provide good reviews. Most of the customers buy the products after checking the reviews. So, you will get more sales if you have more positive reviews than the other seller. 
Professional sellers improve the customer care service by completing the Walmart fulfillment services. Some of the tips are:
You should have a 99% or more shipping standard rate in your seller center.
The seller rating percentage in the seller center should be 90% for 90 days.
The escalation rate for customer care should be no more than 0.5%.
Walmart sellers should answer 90% of customers' emails and 60% of the customer calls within 24 hours.
Your inventory management skills should be great as you cannot run out of products. If, in any case, it happens, then communicate with customers.
3. Marketplace sellers can take Advantage Of No Fees
Walmart marketplace only has a reasonable referral fee. You should take advantage of it by offering free shipment to customers. You can also expand the product inventories in the seller center. I pay NO FEE. Make a strategy. And get on the TOP of selling business. 
4. Run Strategic Promotions
One of the best sales strategies is to run promotions. You can choose an off-the-one promotion idea from the two.
Reduced: Use the "Reduced price" badge on different products. It will show that the products have more than $5 off on items under $100. If you want a quick boost in sales, you can use this promotion strategy in your seller center.
Clearance: Use the "clearance" badge to move slow-moving stock or seasonal items. It will generate more revenue. 
Most of my customers thank me for reduced prices. It helps make more sales. 
Looking for the Best China Sourcing Agent?
Leeline Sourcing helps you find factories, get competitive prices, follow up production, ensure quality and deliver products to the door.
What are the benefits of selling on the Walmart Marketplace?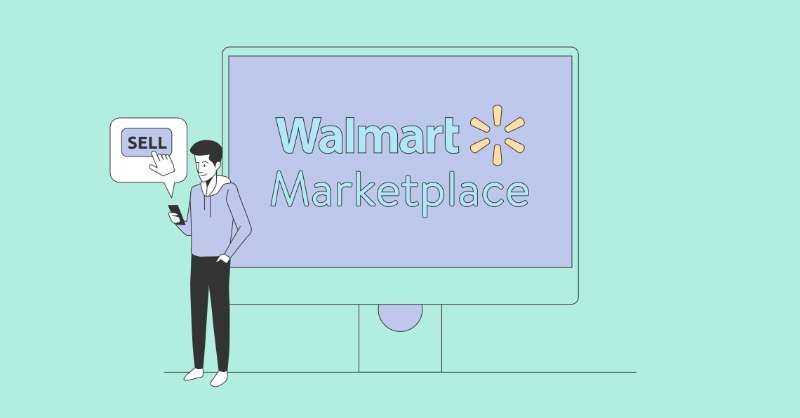 If you sell on Walmart marketplace, you will enjoy some of the amazing benefits such as:
1. No Recurring Fee
Walmart does not charge any hidden or monthly fees to set up the inventory or seller's account. It makes me TENSION-FREE. Sometimes I have to pay the fee. For example;
You only have to pay the referral fee on every sale. The referral fee also depends on different product categories. You can check out the guide from Walmart. 
2. Low Competition
Walmart is an exclusive marketplace, and not everyone is allowed to sell here. Selling on the Walmart marketplace can be an amazing experience for sellers. Low competition helps small business owners like me. But there is still a problem.
The approval process can be stressful but beneficial for the platform. If you get approved, then you can see there is less competition, and it makes it worthwhile. 
3. Increased Exposure
Walmart has more than 410 Million monthly visitors, which can be a gold mine for any seller. You can list your products in front of tons of potential customers. Walmart marketplace allows you to access different analytical tools. They will help you succeed in eCommerce.
The tools will assist you in checking your analytics and sales performance. I utilize analytics and BRING up the best for my brand. That is the cool thing for me. 
You can also boost conversions and can campaigns. Sellers can also access Walmart's fulfillment centers for fast shipping. 
4. Limitless Product Assortment
Walmart allows the sellers to list their entire product catalog on the marketplace. There are no limits to SKU minimums and maximums. I was STUNNED when I heard about the no limits for product assortment. It is a GOOD thing.
The feature is beneficial for large businesses with an extensive product assortment.
5. Creating The Returning Policy
Sellers and brands can create their return policy on the marketplace. While signing up, the sellers and the brands must write a return policy. The policy should be less than 4000 characters. 
It is a HARD TASK for me. But without it, we are not able to use the Platform. 
What requirements should sellers have to meet in the Walmart Marketplace?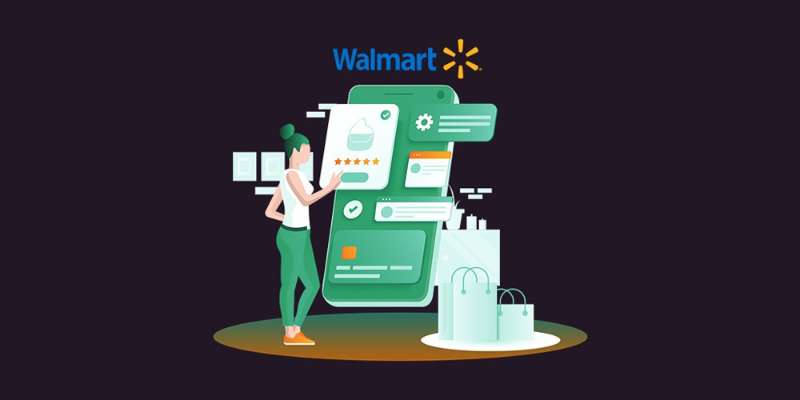 The following requirements the sellers should meet in the Walmart marketplace:
Sellers should have a U.S. Business Tax ID as Walmart will not accept SSN.
The w-9 form will verify your U.S. Business and the U.S. Warehouse addresses.
You should have a planned integration method for your product listings and catalog.
There should be primary product categories and related information such as SKUs.
Sellers cannot include the products catalog, which is against the Policies of Walmart.
The seller should have a proven portfolio and history in eCommerce marketplaces.
I think these are the BEST requirements. These verify the sellers before making a place in the industry.
FAQs about How to Sell on Walmart
1. What products can be sold on the Walmart marketplace?
There are almost 35 product categories. These include everything from baby products to fashion, automotive, and software and technology products. You can sell any product, though there should be no product that Walmart prohibits. 
2. Can you trust the reviews on the Walmart marketplace?
According to the Fakespot, 50% of Walmart is unreliable and unauthentic. Walmart's marketplace is full of legitimate and excellent sellers, but there are some bad apples.
3. Does Walmart allow third-party sellers?
Yes, Walmart allows third-party sellers to sell products alongside first-party listings.
4. How long does it take to get approved to sell on the Walmart marketplace?
Once you complete the application process by filling out the form, the team at Walmart will review your application. It will take 2 to 4 weeks. If everything is good, you will get your account approved. Otherwise, you may have to make changes per Walmart marketplace's requirements. 
What's Next
In concussion, the Walmart marketplace is an ideal selling platform for both large and small businesses. You can sell on Walmart by creating a seller account and fulfilling the requirements. Not only can the sellers get their products in front of millions of Walmart visitors, but it is an excellent launch pad to get your products on the shelves of stores.
The Walmart marketplace application approval process can be stressful and selective. We at Leeline Sourcing aim to make your online marketplace experiences stress-free.
We hope this article will answer your queries regarding how to sell on Walmart. If you are facing any problem, you can contact us any time. Our experts will assist you in time.
Do you want a successful import business?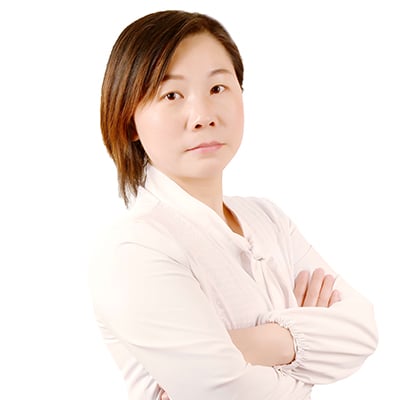 Hey, I'm Sharline, co-founder of LeelineSourcing. We've helped 2000+ customers import from China.
Do you want a better price on product or shipping?
We are sorry that this post was not useful for you!
Let us improve this post!
Tell us how we can improve this post?