There are nearly 1 billion active TikTok users around the world.
Approximately 80 million Americans are part of this population.
The fact that it's fast-paced and has seemingly endless content makes it addictive.
On average, users browse videos for 52 minutes daily. There is no sign of TikTok slowing down.
Since it took the world by storm, it can only expand.
A brand's TikTok presence has become essential in promoting its brand.
How do I sell on TikTok?
Many people ask this question.
There is no restriction to what kind of items you can sell on TikTok.
What matters is whether you can use viral content to promote your brand.
If your content is high quality, you may attract thousands of new customers.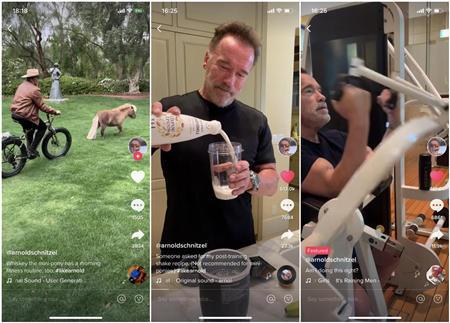 Understanding TikTok
TikTok has become the largest social media platform globally. With mobile users continuingto grow, teens and adults alike use social media apps as part of their entertainment. The success of this app has motivated everyone to create a product similar to it that can attract millions of users online.
What's TikTok?
Using TikTok, you can record and view videos. Users can make 15-second videos and share them via mobile devices. Its addictive nature and high engagement level make it incredibly popular. The app delivers personalized feeds of funny short videos with music and sound effects.
By using filters, background music and stickers, users can enhance their videos and develop new material together. You can also make split-screen duet videos from separate locations. Platform users can combine 15-second videos for a total of 60 seconds. The user also can watch videos by scrolling through his or her feeds. With TikTok, users can apply different editing effects and background music to their videos. Thus, many dance videos are now popular on the platform. You may also record yourself dancing to certain kinds of music.
Tiktok users can engage in video discussions by sharing, liking, and commenting. Additionally, users can share videos via direct message, SMS, or other applications. The platform has experienced a record level of engagement. Influencer Marketing Hub's survey found that TikTok's results far outpaced all other platforms.
How does TikTok work in marketing?
TikTok manages to keep people on its platform quite well. You can set up notifications for TikTok followers to be notified when you publish a video. Creating content that appeals to TikTok users poses the most significant challenge. You can get an understanding of things by observing the platform for a week or two. You may find the platform to be quite convenient when you use it as a marketing channel.
TikTok gives marketers an excellent opportunity to reach younger people in a fun, creative manner. Most social media memes start on TikTok. TikTok does not need a lot of resources for content development. It's about reaching and engaging your audience. TikTok provides fair, creative conditions for advertisers. It's no surprise that many TikTok videos were filmed indoors, in parking lots and gardens. A new TikTok video can gain millions of views from TikTok accounts without followers. The strength of the content will drive engagement. A viral algorithm handles its success.
How to sell products on TikTok
The Tiktok community has a multitude of potential customers and earnings. Recently, the process of selling on TikTok got a whole lot simpler. The app integrates with Shopify to allow customers to purchase your products directly. You need to follow the below steps to sell your products on TikTok.
Create a TikTok account
The first step is to download the TikTok app and create an account. As soon as you enter your username and password, you will be prompted to create an account name. Having registered, you will be able to upload a photo and write a short bio. TikTok also allows you to link your Instagram and YouTube accounts. TikTok accounts for businesses can be created separately from your personal accounts. The app allows you to switch between your accounts. Your business account needs to be easily recognizable to clients. For this, you can try to maintain a similar social media identity across platforms.
Join the TikTok Shop
TikTok and eCommerce giant Shopify announced their partnership in 2020. TikTok's growing user base can now be linked to Shopify's more than 1.5 million online stores. This means that you can now use Shopify to sell on TikTok. TikTok for business now allows merchants to link their Stores. Moreover, TikTok allows its users to advertise in the in-feed and sell products through videos. This is a convenient way to develop both your TikTok and Shopify eCommerce stores.
Build the style and content of your account
As soon as your account is created, you can start creating content. You can find a detailed overview on the "for you" page. There will be viral videos of dances, challenges, and comedy. It's crucial to create content that is both interesting and engaging. The video's objective is to grab the audience's attention enough so that they want to watch it again. The more people who view and share your content on TikTok, the more users will recommend it to other users.
Define your audience
If you want to sell your product, you should know your target audience. The target audience may vary depending on what you sell. For example, a shoe vendor would have a broad target audience since both men and women wear shoes. But perhaps you specialize in high-performance running shoes. Then, you would target elite runners between the ages of 20-40 who are interested in running. Thus, it is vital to identify the right target audience for your brand. This helps you to generate sales at low prices.
Post products videos constantly.
Posting at least once a day can give you a big boost. Of course, you're going to have to do more if you want to grow your TikTok presence. Ideally, you should publish one to three new posts per day. Creating more interesting content will improve your results. When you start receiving views, likes, and comments, you must engage with them. Keeping your videos consistent is also important. You are unlikely to gain a devoted following if you post once or twice per week. Uploading at least once a day increases your chance of at least one of your videos going viral. A TikTok account is easier to grow than an Instagram or Youtube account. You'll grow your account fast if you keep providing engaging and interesting content.
Sell through Tiktok Affiliate
If you want to monetize your audience through affiliate links while publishing videos to TikTok, you may use tools. Your items can be uploaded to the Seller Center, and your marketing strategy can be created. As well, you can use the Affiliate tool to find the most influential customers.
Learning to promote your products on TikTok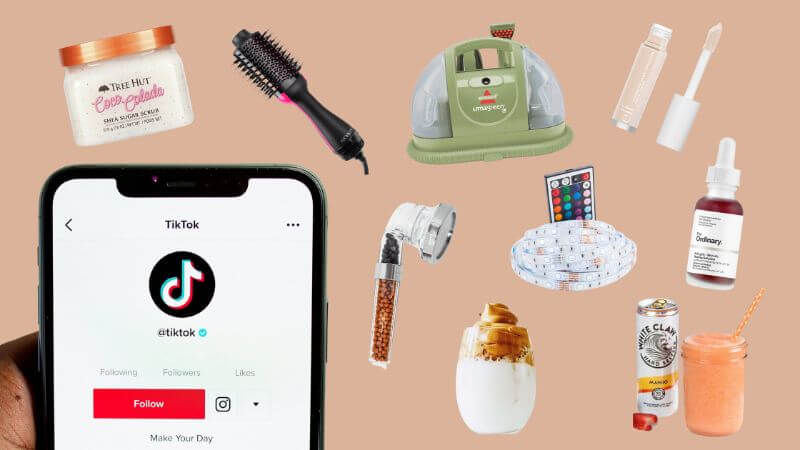 In terms of marketing trends, TikTok is undoubtedly the biggest app. Also, it can be a great tool for marketers since it can be more than just an app for teenagers and influencers. You can use hashtags, trends and launch a contest to promote your product easily. It is a good idea to create your own content on TikTok in order to express your brand's unique voice.
Advertise on the platform
TikTok offers a variety of ad formats and targeting options for companies to choose from. You can use their self-service ad platform to reach the right people. If you wish, you can also speak with an ad manager. One of the ad types is self-service in-feed video advertising. These types of advertising will be displayed while you scroll through the For You Page. You'll see them as regular TikTok videos in your stream. It blends in and does not seem like traditional marketing.
Collaborate with TikTok influencers.
On Popular Pays, you could work with producers to support the demands of content creators and influencers. Producing TikTok content is the domain of the experts. Together, develop engaging content that promotes or launches your brand's channel. Those who influence can be found everywhere, and as a result, everyone is a creator. TikTok influencers can help raise awareness for your brand. TikTok helps you expand your reach and impact.
Define Your Optimization Goals
TikTok Ads Manager consists of three components: campaigns, ad groups, and advertisements. A campaign begins with deciding on advertising objectives, naming them, and budgeting. You may select 'Conversion' for your campaign type 'Conversions'. The optimization goal can also be selected by clicking. By selecting 'Smart Optimization,' you will choose 'Conversion' as your optimization target.
Join a marketing or business group.
Many marketing & business groups have been formed on Tik-Tok. It is a great benefit to joining a business group. With it, you can form relationships with like-minded people. Consider spending time getting to know the residents of your neighborhood.
Make Fun and Original Content.
You shouldn't post perfectly-polished ads on TikTok. You don't need a perfect video with a big budget to gain virality on this platform. Users of TikTok are mostly attracted to content that is entertaining and fun. Additionally, TikTok can showcase your company's creativity. You could consider making your videos stand out instead of using traditional ads. For your content to be authentic, follow the trends, use the in-app effects, and give it a distinctive brand personality.
Strengthening existing business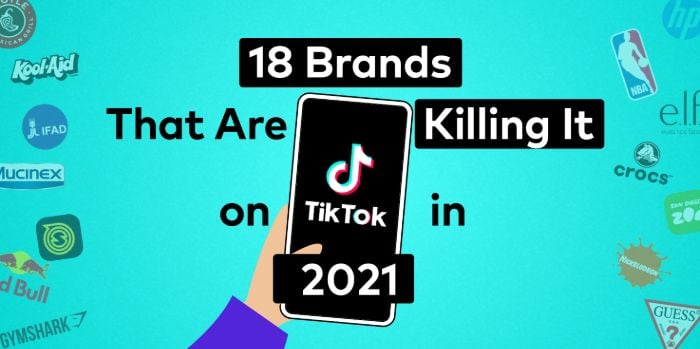 Businesses can reach out to new, larger audiences using the app. Users need to consider certain things if they want to grow their brand. Here are some of the things you need to consider to grow your business through Tiktok
The quality of the product should remain high.
Manufacturing and service companies are multiplying at a rapid rate. The competition is fierce in such crowded markets. Yet, the majority of their products and services don't meet the quality expectations of the consumer. Knowing product quality will help you make better decisions about how to build your product.
Deliver a pleasant experience.
Excellent customer service means exceeding your client's fundamental needs. This involves much more than simply providing help in a timely and pleasant manner. You should go the extra mile for your clients to provide them with the best service.
Continually interact with your audience.
Make sure you have a plan before you begin. You should find out which questions consumers are asking. Most popular TikTok accounts include relatable content to answer real-world concerns. You should always engage with people who promote your product. Engage with people who have commented on product videos and join in the discussion. If you want to reach more users and increase engagement, stitch and duet those user videos. You should also look out for DMs sent to your account or comments left on your video.
Master the industry trends.
TikTok content makers need to recognize and react to trends to be successful. It is better to plan than to wing it. Take a look at what successful TikTok users are uploading and discover trends. Change is rapid in the world of trends. For this reason, you'll need to be a diligent student every day if you want your TikTok videos to be trendy. When you detect a new trend, start creating content that is relevant to it. This process will probably take you a long time to recognize upcoming trends. However, the investment will be worthwhile.
LeelineSourcing: Help you get the lowest product price from china

LeelineSourcing has been working in China as a sourcing agent for ten years. The agent assigns a manufacturer to the company according to its needs. There is no charge for service until the client chooses a provider. LeelineSourcing provides Amazon FBA preparation, quality inspection, export paperwork preparation and shipment preparation.
Guide you to find right products Manufacturer
LeelineSourcing has over ten years of experience in this area. Thus, you can rest assured that the products come from reliable sources. The expertise of LeelineSourcing in the sourcing area is solid. Leeline can help you find the right source, even for the rarest items.
Products Private Label Solutions
Producers of physical goods sell their unbranded goods to resellers under the private label brand. Then they rebrand and sell them to end-users. You will need the right manufacturing and marketing tools for doing Amazon FBA private label or OEM. You can rely on LeelineSourcing experts to handle your private labeling needs.
Confirm and Follow-up your order
Leeline sourcing monitors its progress during the manufacturing process. You can trust them for candid, real-time comments and on-time delivery. Your purchase may only be completed once you are satisfied with the quote we have provided. During checkout, a service charge from LeelineSourcing will be deducted from your total order. With Leeline, you will be subject to no extra fees on your order.
Best Quality Control and Inspection Services.
The LeelineSourcing basic quality inspection service is free. Their inspection will include the packaging and the surface of your order.
Inspect 1 by 1
Leeline provides "Inspect 1 by 1" as a service to ensure that each unit meets your specifications. This procedure ensures the quality and reliability of every product.
Consequently, you can sell your products straight from your website without worrying about the quality. Among the platforms covered are Shopify, WooCommerce, BigCommerce, Amazon, and eBay. Moreover, they cover retail outlets like Walmart and Wish without hesitation. The service will be charged at a modest rate.
Video Inspection
Leeline sourcing lets you keep an eye on things in real-time. There is a team of experts available to guide you throughout the whole inspection process. If you are interested in discussing the pricing structure with your client, you can do so as well.
Expert in paperwork to clear customs
Leeline Sourcing provides post- and pre-shipment operations help. Leeline's team of experts is experienced in clearing China's customs. Leeline sourcing provides simple and effective customs services. With this company, you can feel confident.
Ensure that your orders are handled correctly.
You can rely on the expertise of Leeline sourcing staff to coordinate a shipment based on the products you provided and the lead times. The cost-effective delivery approach depends on the shipping prices. You can ship expressly through UPS, DHL, FedEx, and TNT, among other companies. The company handles freight by train, air, and sea. You can depend on leeline to deliver your products on time and within budget.
Real-Time Logistics Tracking.
Leeline keeps you up to date in real-time about the status of your shipment. You can count on Leeline sourcing to deliver your cargo on time. If problems do arise, they will be resolved.
FAQ about how to sell on TikTok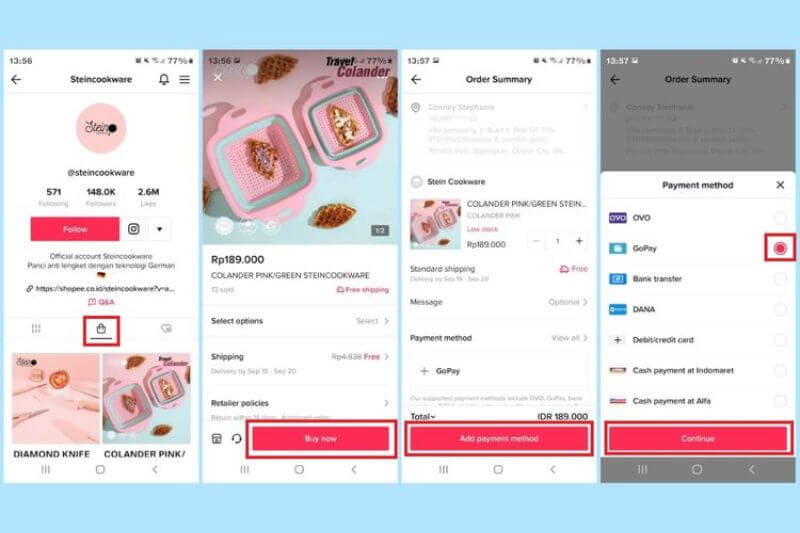 How do you make money on TikTok?
Tik Tok provides a lot of options for earning money. Several of them build and then sell accounts. The product arena is increasingly witnessing this phenomenon. Alternatively, you can focus on one niche and then develop engaging content. The content should be viral to attract the individual who would be the best buyer.
Why sell on Tiktok?
TikTok works quickly to offer creators more money-making options. Engagement is at its highest level ever on the platform. The platform also does a good job of keeping users on the platform. You can stream live videos or display short videos on your page if you choose to sell through that platform. It is possible to embed your product within a content piece. The average user spends 45 minutes on it each day.
When can you sell products on Tiktok?
You need good brand collaborations if you want to sell products on TikTok. You can promote your product using the right hashtags. When you're using the dropshipping method, TikTok could be very helpful. It is possible to integrate Tiktok and Shopify. There will be a lot of dropshippers who can now sell using TikTok.
How much is Tiktok advertising?
Advertisements on TikTok cost $10 per 1000 views (CPM). In addition, you are required to spend at least $500 per campaign. The cost is too high for small businesses.
What to sell on Tiktok generally?
TikTok lets users sell a wide assortment of products. It is possible to sell a variety of products through Tiktok. You can sell DIY products, arts and crafts, electronics, real estate, and more. This is some of the best stuff you can sell on TikTok. TikTok does not care what kind of items you sell. It matters whether your brand can be integrated into viral content. You might be able to win over thousands of prospective buyers with your creative videos.
Final Thoughts on How to sell on Tiktok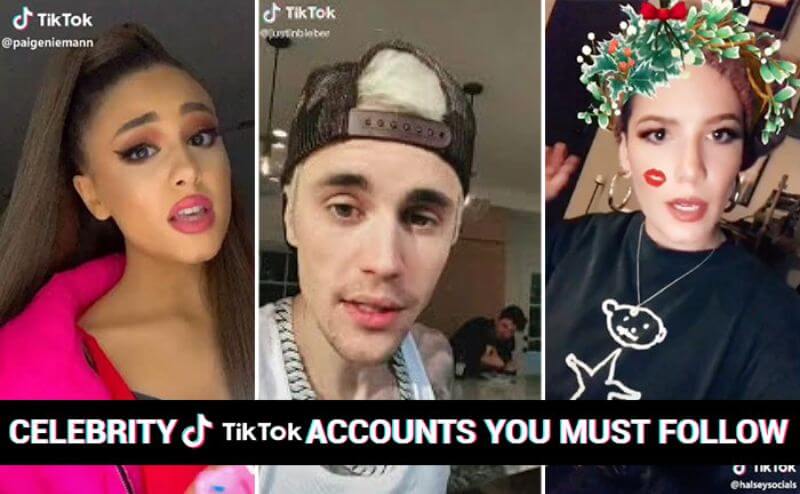 TikTok provides a great platform on which to market your products and services. If it is not used seriously, it could be a waste of money and effort. You must keep track of TikTok trends. If you do this, you will have an easier time selling items. TikTok is the best place to advertise your items. By being innovative, you can make content that is unique to your business or product. You will be surprised how easy it is to grow your TikTok audience if you try something new and leave your comfort zone.
Your marketing strategy can either be organic or paid, depending on your budget and preferences. There are many options for promoted content, such as hashtag challenges, brand takeovers, and native ads in feeds. For a tight budget, you can also use influencers or utilize organic hashtags with non-sponsored content. When you utilize TikTok correctly, it's possible to grow your business.
We are sorry that this post was not useful for you!
Let us improve this post!
Tell us how we can improve this post?