Importing from China has proven to be beneficial for many countries.
Their durable quality and reliable services make them worth for trade. That is also why a high percentage of u.s imports depend upon China.
Every year, millions of plastics, toys, furniture, machinery, etc., come to the US from China in a large volume.
However, there are some basic things you need to know to efficiently import from China to USA.
For example, it is essential to know what best products you can import from China before placing an order. Similarly, you must be aware of the shipping terms and import charges.
For further detail and to know how you can efficiently get goods from China to the US, keep reading this article.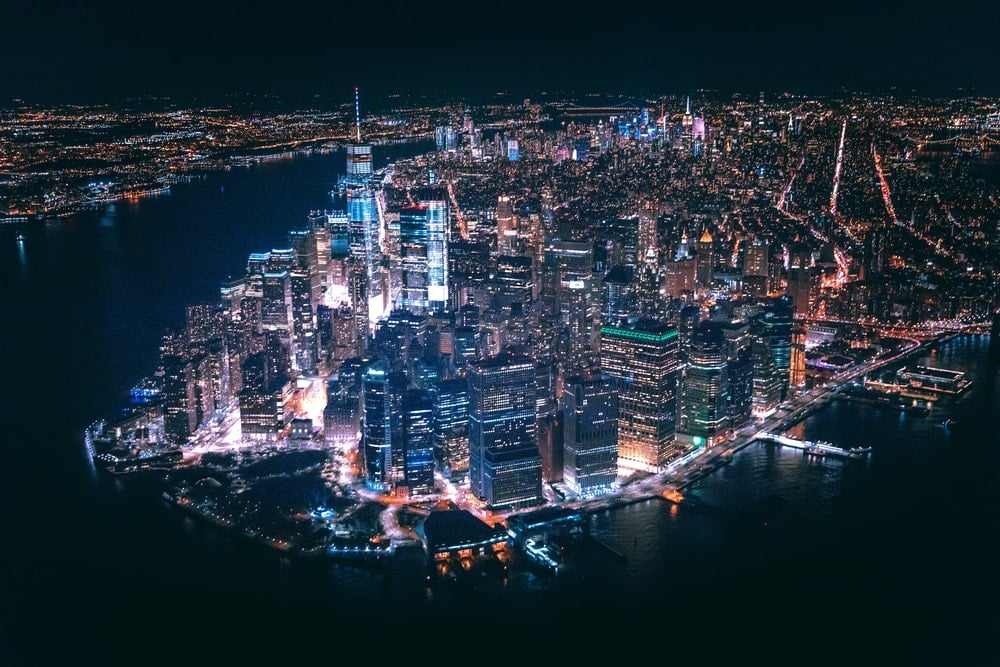 What Products does the US import from China?
The list and details of Chinese goods imported by the US are long. There are a lot of food items, things for daily use, machinery, and metals, etc., that the U.S imports from china.
Chinese imports and exports have made a good name because they are always valuable.
According to the latest data, some of the most common products that the U.S. imports from China are below.
Industrial and Electrical Machinery
Metal Equipment, electrical devices, and machinery
Textiles, clothes, furniture, and fabric
Fruits, vegetables, processed food, tea, and other spices.
Plastics and rubbers (both the raw material and products made by them)
There is more data about the exports and imports, too, in which China takes part actively.
You can also invest millions of dollars into this business without any worries. So, opt for any department in imports and exports, and start making millions!
How to Choose the Best Import Categories to Trade with China?
Once you have taken care of all the prerequisites and details, you are ready to import from China to the USA.
But before that, you need to know the details of what kind of products you can and should import.
Some General Recommendations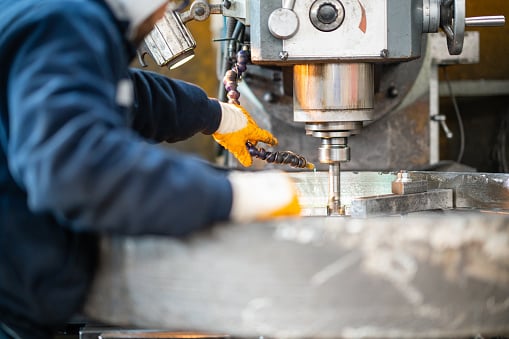 Import Light-Weight Items
Ensure the products and your goods imports are not significant in volume and heavy. The reason is that there are a lot of uncertainties and risks involved in such cases.
Moreover, the shipping cost for such stock will end up being quite heavy on your pocket.
So, go with the items that are small in size and light in weight.
Easily Manufactured Products
Order a stock that can easily be manufactured and doesn't have high margins of errors. It is helpful to avoid goods imports that are not of top-notch quality.
Don't opt for products that will only be in demand during a particular season. Seasonally adjusted products often end in loss.
So, expand your horizons and deal in products that are in trend throughout the year.
Products You Should Not Import from China
China exports all kinds of stuff, but you must know what you should get and what not.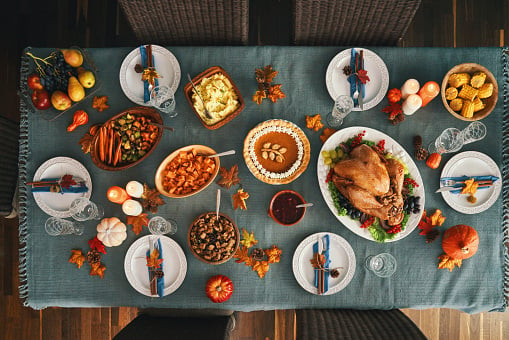 The main goal behind importing stuff from China is to get quality products at affordable prices. When it comes to branded goods, you are better off buying local products.
Most of the data around the internet prove that branded items in China are comparatively expensive.
Goods with high tariffs rate
Before you get swayed away with the affordable prices of Chinese imports and products, check the import duty and similar data properly.
You must pay an extra 25% tariff for importing products falling in specific categories such as electronics, vehicles, etc. So, you are recommended to get products with reasonable rates of taxes.
These items should ideally be bought locally.
As per the research, the FDA guidelines make you get an import license to get the concerned products. For any imports and exports business in China, you must have a permit.
Apart from that, the whole procedure to get food and supplements from China to the USA will take its toll on you.
So, keep things simple and purchase edibles locally. It also comes in handy as you can quickly get seasonally adjusted items.
Products rich in demand but not in value
Although you can earn a small profit by selling stuff such as papers, clips, etc., at the same time, you are recommended not to limit your potential.
The market is constantly evolving, and you need to deal with products that carry significant value.
Services and Products That are Legally Allowed in the USA
Of course, you don't want to run into any trouble while importing goods from China. Similarly, if you're going to open a China account or manage exports to China, ensure beforehand that it's allowed in your state.
Before you finalize the list of products to trade, conduct a thorough research about the USA's items' scope.
Once it is confirmed that the products on your list of Chinese imports are legally allowed locally, you can proceed.
Looking for a product to import from china?
Leeline Sourcing helps buyers source the right product with the best cost.
How to Ship goods from China to the USA?
Once you have finalized the import categories to trade with China, it's time to choose a shipping service. Here are some effective shipping methods and terms that you should know for the goods trade.
Courier Shipping from China to the USA
This method is highly effective for goods weighing between 0.5 and 500 kgs.
By using this shipping mode, you can expect to receive your products within a seasonally adjusted time.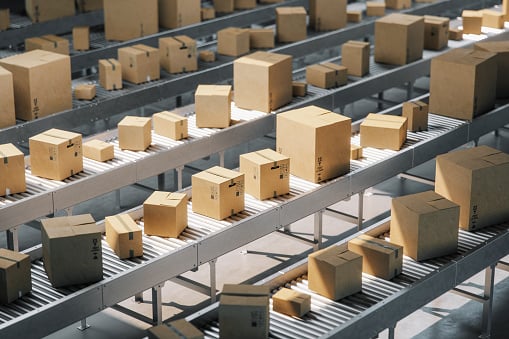 Benefits of Courier Shipping
The courier company has its own customs broker who will get the clearance done. And will allow you to keep track of it in the same period.
So, you don't have to be concerned about clearing the imported goods and rapid delivery on a seasonally adjusted time.
Choose from the most trusted International Express Companies
Although there is no shortage of international express organizations, you deserve the best. UPS, FedEx, and DHL are the most renowned ones for the concerned task.
DHL is pretty affordable, but it often gets late bringing goods to the US.
This is why UPS and FedEx are your go-to companies for shipping products from China to the USA quickly.
Working with International Express Organizations
If you have decided to get your exports to China or goods imports shipped by any of the above-mentioned express companies, you need to take care of some things.
For starters, you have to pay the delivery cost to your supplier in China.
The supplier will be responsible for arranging the shipment. Once you successfully receive the ordered items, simply sign on the package.
Freight Shipping from China to the USA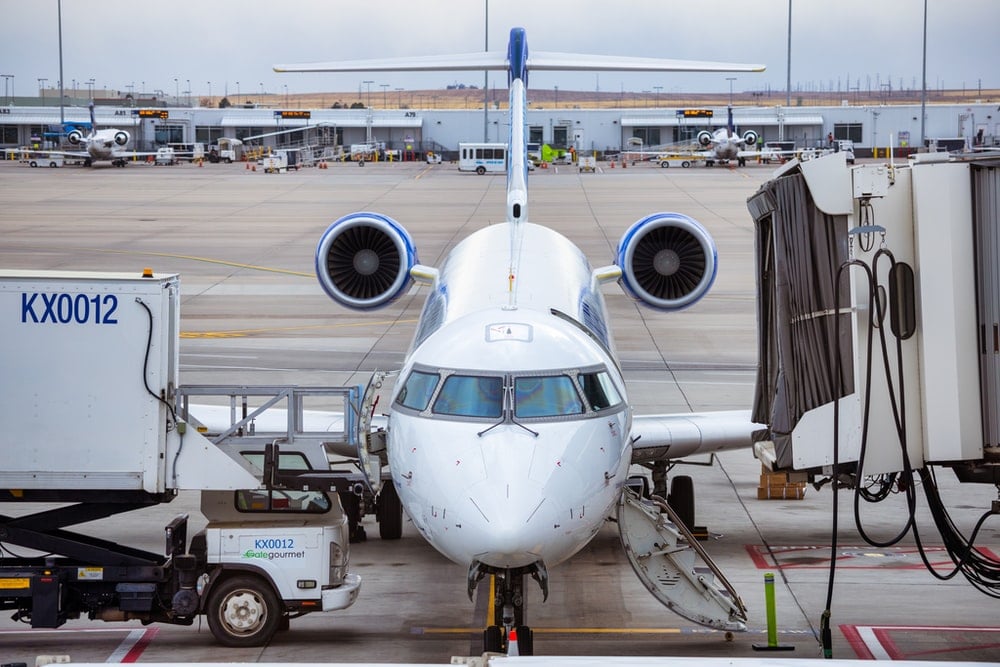 Freight Shipping is pretty common as well.
Whether you choose sea freight or air freight, you will have to confirm if you plan on hiring a US-based freight forwarder or simply request your supplier in China to do the honors.
You can easily search for a local freight forwarder on the internet. The freight forwarder will take care of every major task, including all the shipping processes for your Chinese imports and goods.
However, you will have to ask your suppliers about FOB costs and their services details.
If you decide to leave the task of arranging shipment to your Chinese supplier, ask them about the CIF rates and u.s imports capacity.
These rates will include insurance, freight costs, etc.
Moreover, you will still need to get the services of a customs broker in the same period to help you get clearance for the products during the entry process.
This mode is beneficial and affordable if your order weighs over a thousand pounds.
For finding out the exact rates, you should reach out to your freight forwarder or supplier in China.
This mode should be utilized when the total volume of your products exceeds two cubic meters. Sea Freight's rates are considerably lower than international express companies and air freight.
However, there's a catch your products can take up to 40 days to reach the US port.
International Postal Service
The International Postal Service has its pros and cons.
Although it is highly affordable, it doesn't provide you with a tracking number for your products. And it is essential data you must have.
Of course, you can get a tracking number or purchase insurance for your goods, but you will have to pay extra for these perks and services.
Moreover, you will have to confirm beforehand if the imports are legally allowed to be mailed via the U.S Postal Service. Anything priced above $2,500 cannot be transferred via mail since a formal entry has to be made for it.
Some Shipment Terms You should know
China offers a lot of export categories for everyone. But to get anything, there will be shipping charges and a few terms and data you must know.
This type of data helps do successful imports and exports business.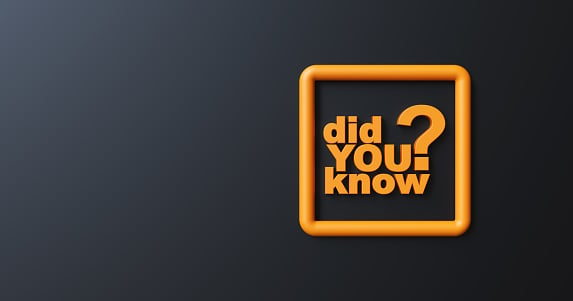 This set of guidelines is accepted throughout the world. The incoterms are used in the global transportation of products.
The guidelines divide the responsibilities between the buyer and supplier in a proper data form (responsible for arranging the shipping).
The term is accompanied by the port of shipment's name, e.g., New York. FOB is only acceptable in water transportation.
As per this term, the supplier holds the responsibility of goods until they get loaded on the ship.
At the same period, the responsibility is completely handed over to the buyer. This also comes in handy when planning some exports to China or any other country.
Here, the seller is only responsible for managing the products and his exports. This is to pick them up by the buyer's carrier.
The buyer holds full responsibility for their imports even before receiving them.
This term requires the supplier to pay for shipping to the designated destination.
As for the buyer, they are responsible for loading the imports from ship/freight onto the truck and everything that follows the u.s imports process.
You can further search on this term before getting any services related to it.
CIF (Cost, Insurance and Freight)
It is almost the same as CFR with an added requirement. The requirement referred here is that the supplier must purchase insurance to protect against damage and loss claims.
It is a good thing, especially while doing the imports and exports to china business.
This non-negotiable bill is applicable in air transport and is a physical proof or a code of the contract of carriage.
It is useful in all kinds of imports and exports.
FCL and LCL (Full Container Load and Less than Container Loads)
The former term alludes to a shipment that takes up the complete space of a container. Thereby leaves no capacity for goods from other shippers and their exports.
The latter (LCL) is used while discussing a shipment shipped with other shippers' exports and only occupies a set site of the container.
POD or "Point of Discharge" refers to the port where the shipped items or the exports are unloaded from the ship.
POL or "Port of Loading" is the port at which the ship gets loaded with the products/imports.
How to manage your shipping procedures?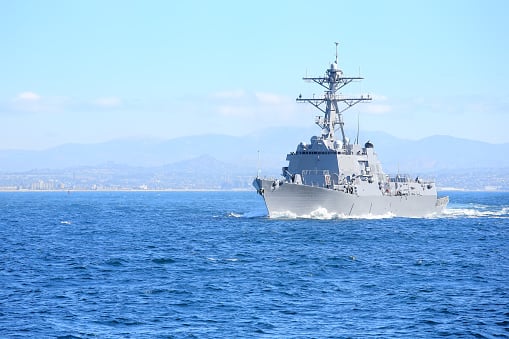 If you are new to imports and exports, you should get a shipping agent for managing shipping services. Such a person can help manage your imports from China.
They can also help you keep a record of your total imports and suggest some better ways for your imports and exports to China.
Although enlisting the help of an agent will make your task easier, it can cost you some extra bucks for the services.
The following options will help you discover some cost and time-effective ways of managing shipping, imports, and exports.
This strategy will require you to directly reserve a space with airlines or shipping lines.
Not only that, but you will also have to manage Customs Declarations on both ends (China and USA). In short, you will need to take full responsibility for your u.s imports.
This approach, although effective, can eat up a lot of your time.
This trade option is best suited for well-established exports category businesses.
Collaborate with a local freight forwarder
As the title indicates, this approach requires you to enlist the help of an appropriate freight forwarder in America.
The only drawback of this approach is that many forwarders don't have their offices in China to provide services.
So, when you order u.s imports through them, they hire local agents, and you have to pay the agent's fee for his support in addition to the forwarder's commission.
Recruit a China-based freight forwarder
This approach has gained quite a prominence.
The forwarders can easily keep you updated about your order since they can interact with the supplier in person.
If any issues arise, the forwarder can easily help address and attempt to resolve them. This shipping trade option is also pretty cost-effective and save you multiple dollars.
Get a forwarder on each side
A pretty effective option, to say the least. By recruiting two freight forwarders, one in the US and the other in China, you can get the best of both worlds.
You gain extra control over the shipping management and let the experienced forwarders handle the technicalities.
A Fast , Easy and Cheap Way to Ship from China
Do not hesitate to contact Leeline Sourcing at any time regarding your shipments from China.
What are the Product Compliance Requirements in the USA?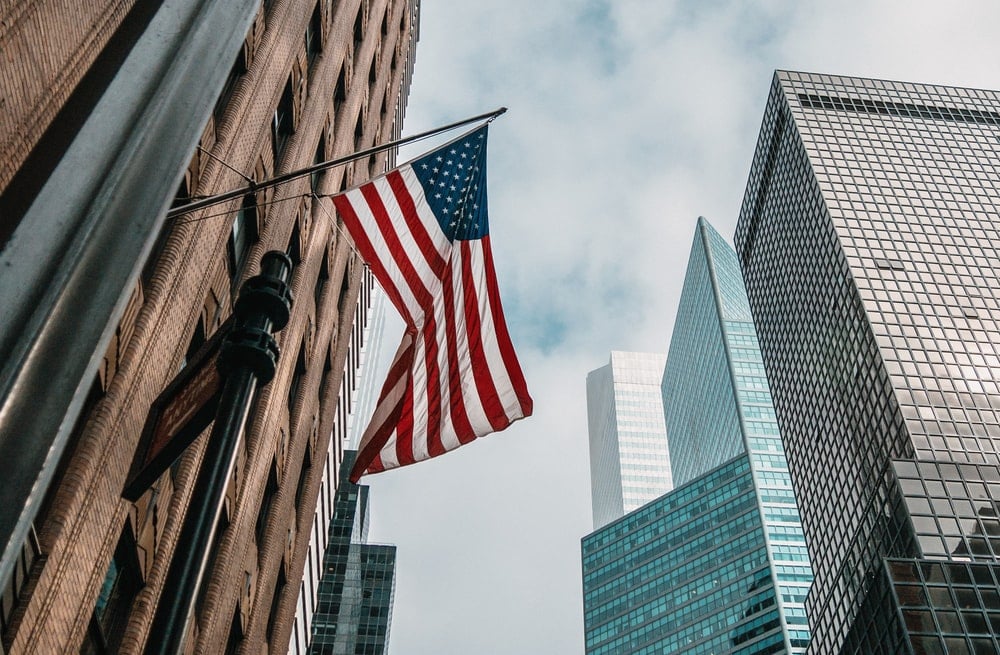 As an importer, you need to ensure your products are safe and do not create injury or hazardous release substances in the market.
Thus, always choose your imports and export categories with diligence after knowing its proper detail. The U.S federal agencies specify each product category's safety regulations and standards.
That is also why U.S imports mostly come from China as it is a safe place for doing this exports, etc. business.
If you are an Amazon seller, besides the national standards, you also need to know which products category requires pre-approval before you can send them on Amazon as exports.
For products such as hoverboard products, laser pointers, and specific products in the software industry will require prior support and approval from Amazon.
You can also find a list of Amazon-restricted products and FBA product restrictions on the Amazon website.
Make sure to go through that before attempting to go further with the u.s imports and exports.
To know which product certifications are needed for customs clearance, you can double-check with your customs broker or freight forwarder to prepare for all the certificates.
All the products imported to the USA must have the country of origin label-"Made in China". However, the certification required for different products volume varies.
We list some of the most popular requirements by each subject category for your ease.
| | |
| --- | --- |
| Product Category | Regulations and Certificates |
| Children's products, such as toys, etc | CPC (Children's Product Certificate) ASTM F963 |
| Auto, motorcycles | EPA compliant (Environmental Protection Agency) |
| Electrical and electronic products | FCC compliant (Federal Communications Commission) |
| Food, drugs, biologics, cosmetics, tobacco products, etc | FDA compliant (Food and Drug Administration) |
| Kitchen & Dining products | California Proposition 65 Food Contact Materials Testing: FDA CFR 21 |
| Medical devices | Premarket approval under FDA |
Besides the above products, the FDA regulates and do research on a range of products to ensure the safety of products available in the US market.
To know if your products are under FDA regulations, you can check here for more details and enhance your services. For apparel and textile products, there are several federal agencies administering relevant regulations as shown below.
For more information on goods exports and imports, you can check the apparel compliance requirements chart here.
| | |
| --- | --- |
| Agency | Scope |
| Consumer Product Safety Commission (CPSC) | Flammability, children's products; hazardous substances |
| Customs and Border Protection (CBP) | State of origin for most imported products |
| Environmental Protection Agency (EPA) | Pesticides, toxic substances |
| Federal Trade Commission (FTC) | Labeling (care labeling, fiber content labeling, environmental labeling, country of origin labeling, advertising) |
| United States Department of Agriculture | Organic claims |
To know more about the electrical compliance requirements, you can click and download this document here.
Shortcode:
| | |
| --- | --- |
| Agency | Scope |
| Consumer Product Safety Commission | Children's products, hazardous substances, labeling of hazardous products, consumer product safety |
| Customs and Border Protection | Country of Origin for most imported products |
| Department of Energy (DOE) | Energy efficiency |
| Environmental Protection Agency(EPA) | Toxic substances, Energy Star |
| Federal Communication Commission (FCC) | Radio frequency and digital devices |
| Federal Trade Commission (FTC) | Labeling, EnergyGuide standards, environmental claims |
| Occupational Safety and Health Administration (OSHA) | Occupational safety, nationally recognized testing program |
| Food and Drug Administration (FDA) | Food contact substances, medical products and devices |
Predicting the Future of U.S. Imports from China
The goods trade between the US and China is at its peak nowadays. The rate of u.s imports is touching the sky.
According to the census bureau reports, around 42% of the US total imports are from China.
It's a huge number that includes a lot of trade categories.
The main thing to take into account is the fact that this volume is rising every day. More and more dollars are being invested in this trade source.
However, there was a disturbance in the global economy during the COVID.
All the goods exports and imports processes had to face problematic circumstances.
But after this downfall and disturbance, this importation was enhanced. Millions of goods from China were imported to the US.
And in the future, the census bureau has predicted this top us imports from china percentage to go up to 60% easily.
So, it doesn't matter in which department or category you trade and invest your dollars, you can get details about it and hire suppliers in China easily.
FAQs about how to import from China to USA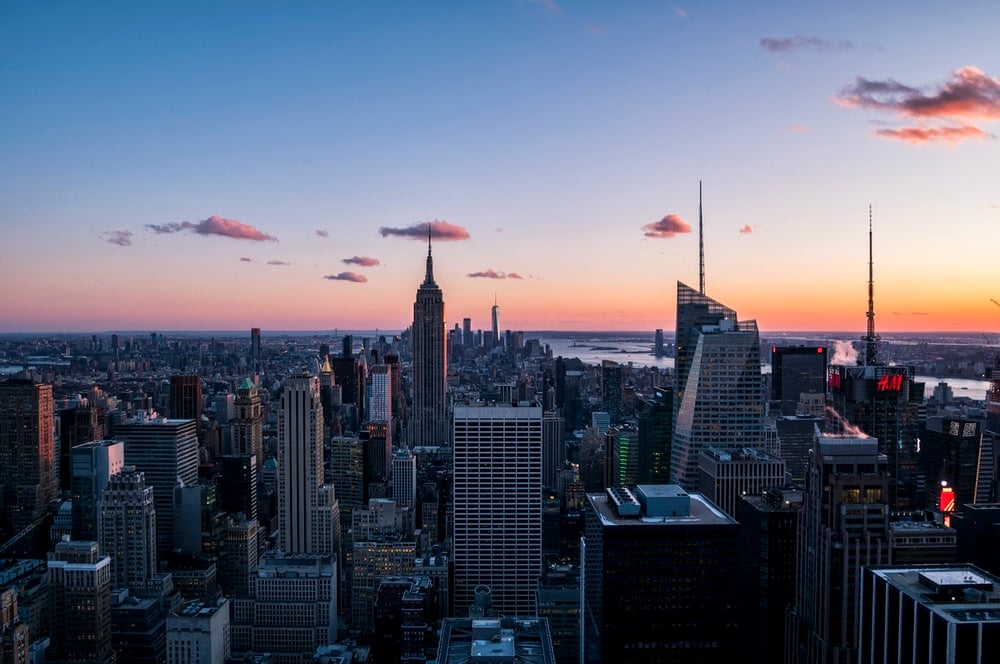 What does the US import from China the most? 
There are millions of import categories.
But usually, the highest percentage of Chinese goods imported by the US are machinery and equipment. It also includes various seasonally adjusted items.
But for now, the research shows that the top U.S imports from china areas
Electrical machinery – Total worth: $152 billion)
Machinery – Total Worth: ($117 billion)
According to the Census Bureau, how much does the us import from china?
You will be stunned to know 'what percentage of us imports come from china.' In 2018, the goods imports volume coming from China was 21.2%.
However, this percentage dropped during the COVID time. 
In the same period, everything stopped, including the goods exports and imports. But after that, the percentage of u.s imports has again risen to 42%, according to 2021 latest data.
And the most intriguing thing about this data is, it's not seasonally adjusted and is still rising.
Every day, more and more people are starting to trade in Chinese imports and goods exports. 
Who trades the most with China? 
The United States is the number one site for goods trade with China.
Both countries make successful exports and imports business trade. Then there comes Hong Kong, Japan, Vietnam, etc., that get goods from China. 
But at this moment, the total u.s imports from China are US$452.6 billion, according to the census bureau.
This makes 17.5% of China's total goods exports. And this is the highest volume of commerce business compared to any other country. 
Why do countries trade with China? 
Chinese suppliers give direct access to their working process and stock. They ensure high-quality trade services at good rates.
And thus, save you millions of dollars in this commerce business. 
Plus, usually, you are only offered to supply services in commerce, whereas, in China, you also get manufacturing assistance.
You need to share details with them and let them take care of the trade. You can also ask for free samples to ensure quality to trade with China.
People often don't get the right value for their hard-earned dollars.
But when you do trade and get the Chinese manufacturing services, they assure the best work done within the described deadlines.
Plus, the shipping costs of goods from China are comparably cheaper too. That is why most of the state's total imports and stock of goods come from China.
According to a detailed chart, the u.s imports that come from China are reliable, useful, and are in large volume.
Final thoughts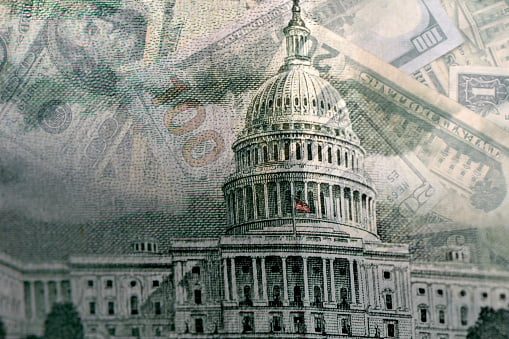 If you want to trade successfully in this 2021 period, the most effective thing to do right now would be to contact suppliers in China.
And do imports business with their proficient manufacturers. You will not have to spend millions of extra dollars and still get trustworthy services.
So search for the best company for trade, and start earning millions of dollars right away!
We are sorry that this post was not useful for you!
Let us improve this post!
Tell us how we can improve this post?