Indonesia Clothing Manufacturers
Finding good Indonesia clothing manufacturers is easy with Leelinesourcing. Just send us your specific needs, and we will help you locate the best suppliers. Our sourcing professionals will even assist you with working out the best price with your suppliers. As we guarantee our service quality, you can rest assured of the reliability of your suppliers.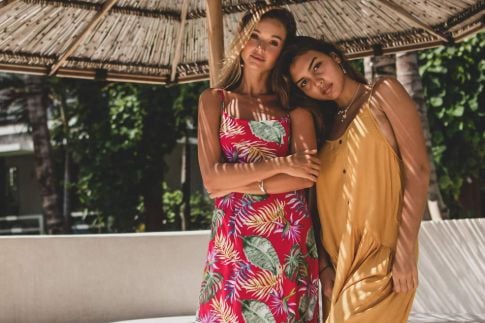 No Risk Free Sourcing No Hidden Fee
You can get Free detailed product quote before order
Wholesale Best Indonesia Clothing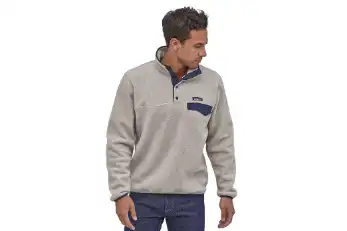 Wholesale Fleece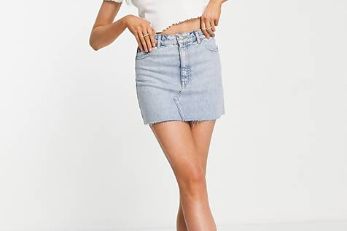 Wholesale Skirts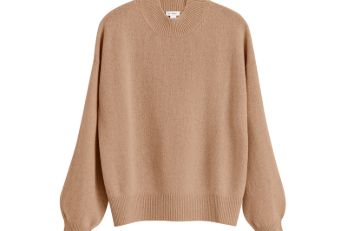 Wholesale Sweaters
---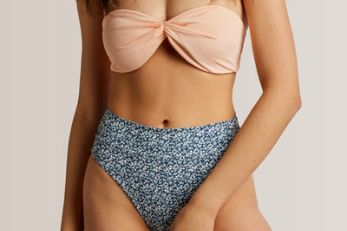 Wholesale Swimwear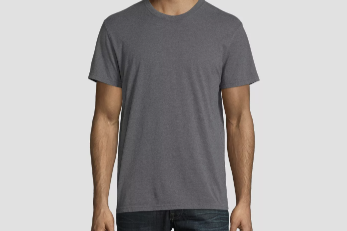 Wholesale T-shirts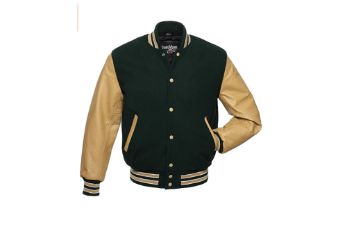 Wholesale Jackets
---
Our Indonesia Clothing Manufacturing Services Include: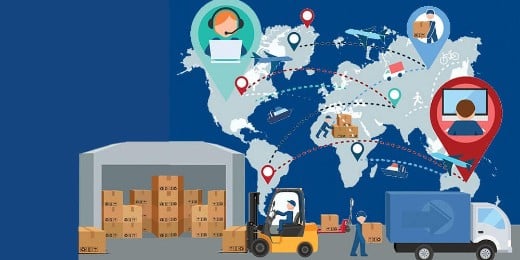 Sourcing Clothing Suppliers
Leelinesourcing will take all the hassle out of your business by finding 100% authentic suppliers and managing them. Whatever niche category you want can use our sourcing agent services to source directly from a factory. Within two working days, our experts will be in touch with you, and we'll promptly answer any questions you might have.
Clothing Quality Control
The Leelinesourcing quality control department will check all the products to ensure that the products meet your standards. Every single product is tested before they are shipped. We also make sure that all products are wrapped in the right way to be easily transported.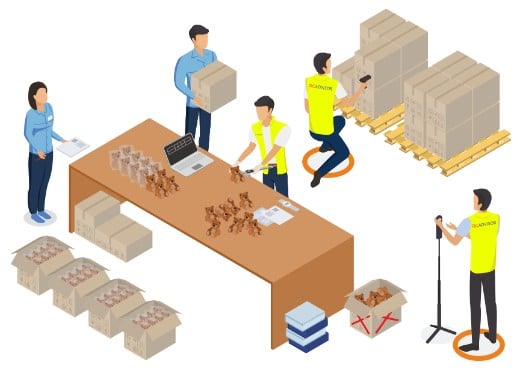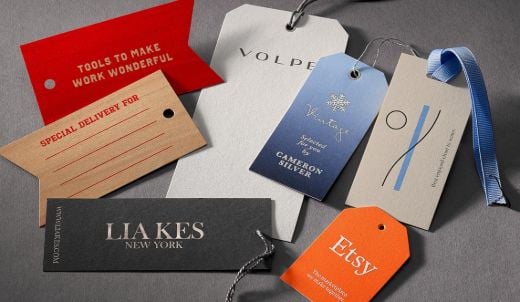 Private Label & White Label Clothing
Branding private label or white label products is an excellent way to increase sales and profits. You can use Leelinesourcing Private Label & White Label Services to start your brand. You can create your own brand for any products you choose and sell it to customers worldwide.
Dropshipping and Fulfillment
To become successful in your dropshipping business, you need to make sure that your dropshipping suppliers have a reliable stock source. With Leelinesourcing, you can find a large pool of reliable dropshipping suppliers dedicated to delivering products on time and within budget.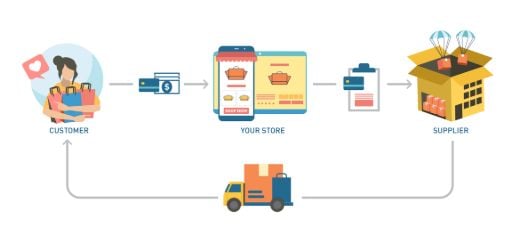 ---
Source Your Indonesia Clothing and Make Big Money
We offer the best wholesale price and high quality clothing to help you boost your business.
---
Top 12 Indonesia Clothing Manufacturers In 2023
With the economic growth rate of Indonesia reaching 5% this year, more and more people are choosing to spend their money and time on the fashion industry. In just two years, Indonesian clothing brands are expected to grow exponentially as the country grows as a significant market for international fashion brands. Therefore, Indonesia clothing manufacturers and retailers are becoming more popular.
To better understand the Indonesia clothing market trends and future developments, Leelinesourcing product sourcing experts analyze the Indonesian fashion market. you can get information about Indonesia clothing manufacturers in 2023, including the best companies, products, and brands.
Read the following text and determine which companies you should work with.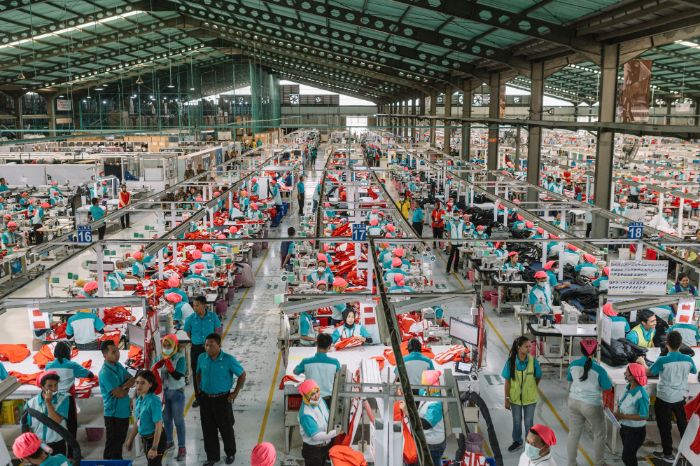 1. Sovana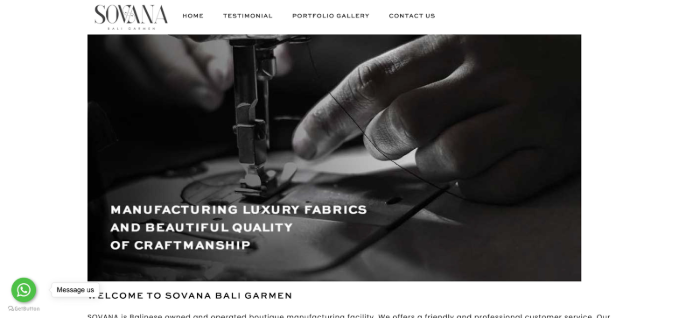 As the leading apparel manufacturer in the country, Sovana aims to produce export quality garments and accessories for women. Their products include swimwear, sportswear, beachwear, casual wear, formal and resort wear.
They also provide the best customer service experience for clients by creating a culture of innovation, creativity, and accountability in all their departments.
Primary Products:
Phone:
Email Address:
Location:
Jl. Raya Kuta No.40B, Badung – Bali (80361) Indonesia
2. Easytees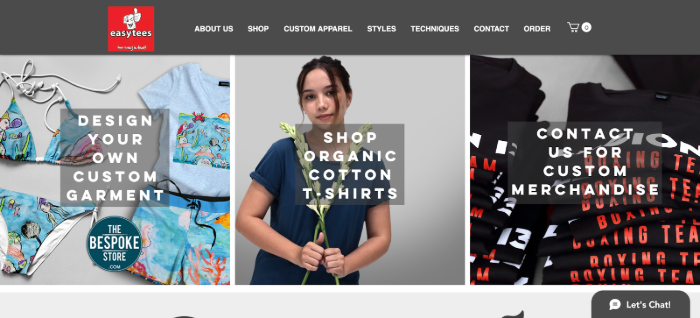 Australian-owned business Easytees has been in business since 2000 and have developed into one of the leading T-shirt and other garments manufacturer in Indonesia.
They make everything here in Bali, from customized t-shirts to board shorts, and they are very popular with young people here. Their designs and styles are unique and reflect the traditional culture and the islands' natural beauty. Moreover, they use only the finest materials to produce their products.
Due to its attention to detail and quality, Easytees has become one of the top companies in the world. The production house offers services in embroidery, screen printing, and dye sublimation.
Primary Products:
Hoodies
Polo Shirts
Shirts
Walk Shorts
Board Shorts
Swimwear
Caps and Bags
Phone:
Email Address:
Hours of Operation:
Monday- Friday 9 am -5 pm
Location:
NO 2 JALAN PENGUBUGAN KEROBOKAN BALI
3. Sarong Wholesale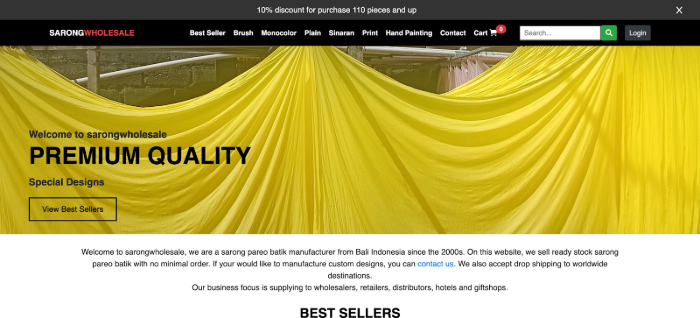 A sarong is an Indonesian traditional wrap-around skirt worn mostly by women. It is usually made of cotton and consists of two pieces of fabric joined together in the front by a strip of cloth called a girdle.
Sarong Wholesale manufacture and wholesales a wide range of sarong and clothing products such as sarong pareo batik and resort wear, sarong printed batik, batik print, tie-dye, hand painting, mono-color, bead sequence, embroidery, and clothing products.
These wholesale clothing and garments are made from fine cotton material with unique designs crafted in Indonesia.
Primary Products:
Dress
Pant
Skirt
Kimono
Cardigan
Knitting
Crochet
Phone:
Email Address:
Location:
Jl. Taman Pancing Timur No. 48, Kepaon, Pemogan, Denpasar, Bali, Indonesia 80221
4. Yogi & Boo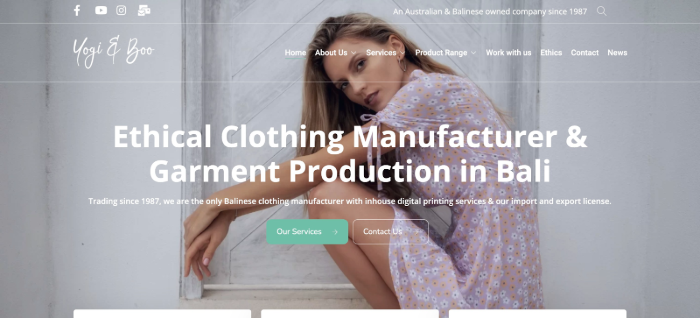 Yogi and Jenni started their business when they were married. They are famous because of their great selection of clothes. They have a vast selection of clothes for men, women, and children.
They started by providing their customers with the finest quality products at the most competitive prices. Its mission is to provide fashionable and affordable fashion for all customers.
The Boo clothing manufacturer takes pride in its product's fit and finish and strives to offer the recent fashion trends and excellent customer service. With 100+ employees, the company has an annual capacity of more than 15,000 pieces.
Primary Products:
Swimwear
The Basics Range
Women's Resort Wear
Swimwear
Men's Resort Wear
Boardshorts & Rashies
Kids, Infant & Baby
Fabric Soft Toys
Active Wear
Adult clothing
Yoga
Cushions
Pet Wear
Canvas Bags
Boardshorts & Rashies
Hours of Operation:
Mon-Fri 9:00 am – 5:00 pm
Location:
Jln Bhineka Jati Jaya GG IX, No 20 Kuta, Bali. Indonesia 80361
5. S&F Garment Manufacturing
S&F was established in 2014 as an Australia-owned and operated textile and apparel company. They specialize in supplying fashion labels with quality, premium, and affordable clothing.
S&F is dedicated to providing customers with exceptional service and producing high-quality garments. They use the best fabrics that come from worldwide to make the clothes. This Australia- owned company provides a wide range of services to clients at a competitive price, offering fully customized manufacturing services, ready to label, and wholesale.
Primary Products:
Womenswear
Menswear
Unisex
Childrenswear
Kids wear
Streetwear
Resort wear
Activewear
Formal wear
Email Address:
Location:
6. Clothing Manufacturers Asia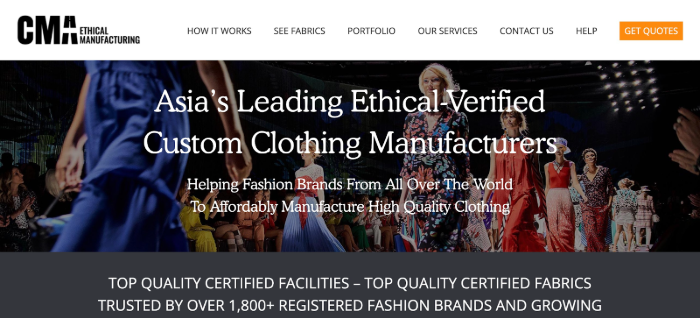 Asian clothing manufacturers are such a famous garment industry because their portfolios are huge, and their clients include companies like Disney, Givenchy, Ralph Lauren, and Adidas.
Their services include material sourcing, research and design, pattern-making, samples, production, and worldwide shipping. They choose the best and most high-quality materials to use while making the garments.
Primary Products:
Dresses
Tops
Pants
Swimwear
Loungewear
Men's Shirts
Suits
Dress Pants
Tees and Polos
Children's Clothing
Shorts
Activewear
Socks
Phone:
Email Address:
Hours of Operation:
Monday to Friday 8:30 am to 5:30 pm (Bali-time)
Location:
Jl. Tukad Citarum No.7, Panjer, Denpasar Selatan, Kota Denpasar, Bali 80234, Indonesia.
7. Tials Studio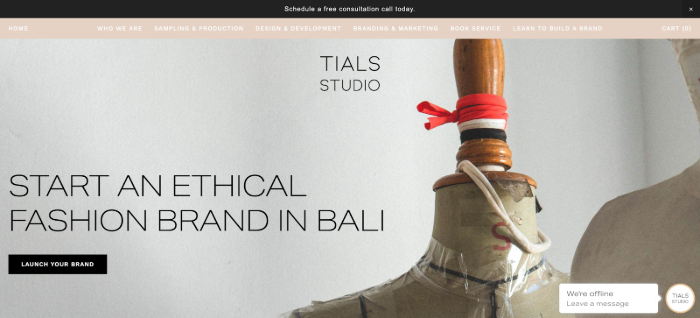 TIALS STUDIO is a great company that focuses on ethical fashion with low MOQ. This ethical manufacturer has a full-service custom manufacturing team of fashion designers, tailors, pattern makers, and embroiderers that work together to create high-quality and original apparel.
They also support ethical fashion all over the world. This ethically run garment factory uses traditional crafts that are safe for the environment. The company has attracted and retained top talent, which is one of the keys to success. Tials Studio has a very positive impact on the local economy. Their fabric quality is excellent.
Primary Products:
Dresses
Tank Tops
Swimwear
Tops
Shorts
Blouses
Shirts
Jeans
Polos
Bottoms
Dress Shirts
Children Wear
Suits
Email Address:
Location:
Jl. Nakula Barat 8 (Gang Sebelah Alfamart), Legian – Bali 80361 Indonesia
8. One Love Clothing Production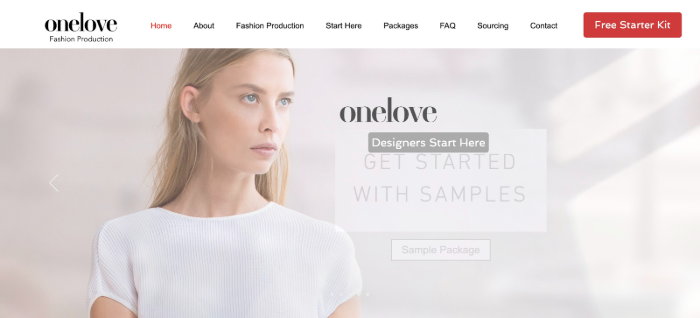 One Love Fashion Production is a family-owned clothing production company. They have been around since 2008. All of the materials they use are eco-friendly, and they try to make sure that the environment is not harmed during their clothing production.
The company specializes in a great range of products, including women's wear, men's wear, and childrenswear. They want to ensure that the designers and the clients are satisfied with their services. This reliable manufacturer gives you total quality assurance of high-quality textiles.
Primary Products:
Babywear
Dresses
Pants
Skirts
Tees and Shirts
Loungewear
Dress Pants
Phone:
Email Address:
Location:
Jl.Munduk Sari No.35a, Banjar Semer, Kerobokan, Kuta Utara, 80361 Bali, Indonesia
9. The Pirate Way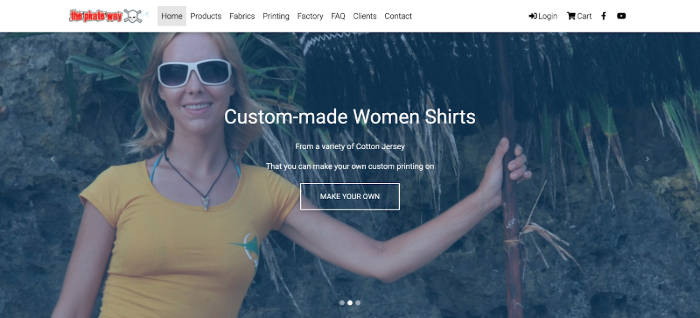 The pirate way produces custom-made shirts. This can be helpful when you have your brand. There are many benefits of going to a Pirate way store. First, it is an inexpensive fashion business. Secondly, they can offer many different designs for you to choose from.
Thirdly, they can print your logo on your shirt or dress. Lastly, they can customize your clothing to fit you. If you have a unique design for your clothes, you can have it printed by their shop.
Primary Products:
Hoodie Shirts
Unisex T-shirts
V-neck Shirts
U-neck Shirts
Dress
Polos
Phone:
Hours of Operation:
Monday – Saturday 10:00 – 17:00
Location:
Jalan Bunut Sari number 5 Kuta Legian 80361 Bali Indonesia
10. Jambangan Bali Garment Manufacturer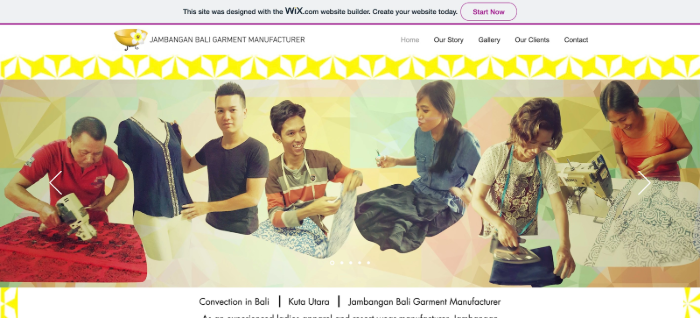 Jambangan Bali fashion brand started making ladies' wear in Indonesia several years ago. All the products are made with quality materials and designed with trendy styles. Their range covers various colors such as white, red, black, blue, yellow, pink, orange, green, etc.
They also have many designs, including floral patterns, embroidered patterns, polka dots, zippers, patchwork, appliqués, etc. They offer high-quality fashion items at low minimum production manufacturing facilities. This Indonesian company has its own printing factory to do the entire production process and serve many long-standing clients globally.
Primary Products:
Ladies' Wear
Dresses
Kimonos
Men's Wear
Children Wear
Phone:
+62 81 23811466
+62 81 335107635
Email Address:
Location:
Jl. Dewata Cargo Permai 7, Ubung, Denpasar Utara, Kota Denpasar, Bali 80116
11. PT Tyfountex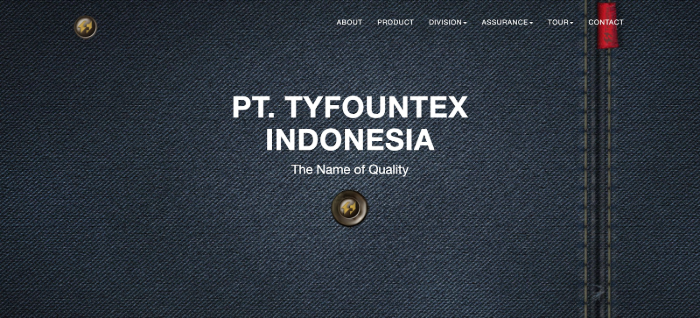 PT Tyfountex Indonesia is a textile company that produces yarns and textiles. It makes a range of cotton, silk, synthetic, and linen products.
The company has an area of about 2,20,000 square meters. It employs approximately 7,000 people. Their prices are competitive, and they can be trusted because of their excellent products.
Primary Products:
Denim Fabric
Yarn
Better Cotton
Organic Cotton
Garment
Home Textile
Phone:
Email Address:
Location:
3rd floor No.5 JI. Cimandiri 6, Cikini, Jakarta 10330, Indonesia
12. Bambooku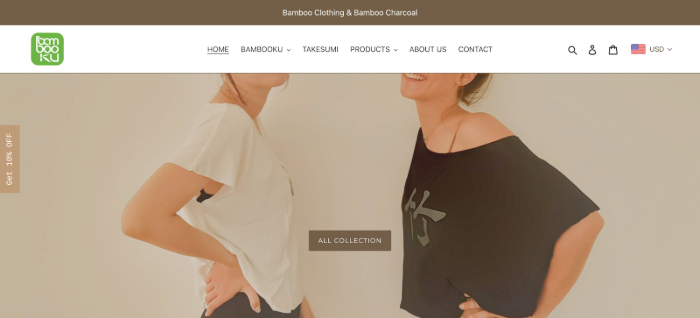 BambooKu is one company that uses the material bamboo and tries to promote it to others. They want everyone to be aware of how good bamboo is for you.
BambooKu's mission is to help consumers make sustainable choices. The Bambooku fashion designer customers with beautiful, affordable, eco-friendly bamboo products.
Primary Products:
Bedding
Towels
Clothing
Takesumi
Padma
Phone:
Email Address:
Hours of Operation:
Location:
#81 Jl. Alor Permai Denpasar Bali, Indonesia 80114
How do you find clothing manufacturers in Indonesia?
Clothing manufacturing in Indonesia is gaining popularity with the increase in demand for clothing products. This makes it a lucrative business. If you want to start a business in Indonesia, it is necessary to understand the basics of the country's clothing market. Use the following guide to find clothing manufacturers in Indonesia.
1. Understanding the market.
The main aim of starting a business in Indonesia is to make money, so it is essential to know what the market demands. The demand for clothing products in Indonesia is increasing day by day. You need to see the demand of the market and the type of clothes that will suit the market's demand.
2. Checking for the trend.
To find clothing manufacturers in Indonesia, it is essential to know the latest trend in the market. You can check the trend by reading the newspapers and magazines. Also, you can check the websites of the various fashion magazines on the internet.
3. Contacting the local clothing retailers.
You can contact the local clothing retailers to know their demands. They will be able to suggest to you the types of clothing products that you should make. Also, they can tell you about the current trends in the market.
4. Go online.
One of the best ways to find the best clothing manufacturers in Indonesia is to go online. The best clothing manufacturers in Indonesia can be found on many websites.
Online searches are very effective because you will get the names of many manufacturers from different sources.
You can find information about clothing manufacturers in Indonesia by browsing social media sites like Instagram, Twitter, and Facebook. You will get the names of many manufacturers from these websites.
6. Visit websites and blogs.
Many websites and blogs will give you complete details regarding the best clothing manufacturers in Indonesia.
With these tips, you can easily find clothing manufacturers in Indonesia. If you follow these steps, you will get a good business opportunity.
Looking for the Best China Sourcing Agent?
Leeline Sourcing helps you find factories, get competitive prices, follow up production, ensure quality and deliver products to the door.
FAQs about Indonesia Clothing Manufacturers
What brands are made in Indonesia?
Indonesia is one of the world's largest exporters of clothing and footwear. Many of the world's major companies use clothing and fabrics produced in Indonesia. These include Tommy Hilfiger, Calvin Klein, Nike, Adidas, etc. There are a lot of major brands in Indonesia, and Indonesia is a very profitable country. 
Why is clothing made in Indonesia?
To save money, many clothing companies have decided to move their production to Indonesia, China, India, and Bangladesh. This is an intelligent thing to do because it is cheaper to produce there. The quality of products is also good. 
What is the cheapest country to manufacture clothes?
When you're talking about the wages of garment workers, you must consider Bangladesh. There is no doubt that Bangladesh has low-paid labor out of all the major garment manufacturing countries in the world. Garment manufacturing in Bangladesh is one of the biggest industries in the country. Bangladesh's garment workers receive a minimum monthly wage of 5,300 taka or 65 dollars. But the factories can produce high-quality products.
What's Next
Nowadays, the clothing company has entered a new period of continuous growth with a full range of innovative fashion concepts and a strong global influence. It is determined to keep up with the rapid development of the market in the future.
To stay competitive, your clothing brands must be innovative and unique. That means coming up with new styles and fabrics to offer your customers. It is very important to choose the best manufacturer who can supply high-quality products with good service for your company. Choose any of the top 12 Best Indonesia Clothing Manufacturers in 2023 as per your requirements.
If you would like more information about sourcing your products, don't hesitate to get in touch with us. Our experts can help you identify the most suitable clothing manufacturer in Indonesia, depending on your needs.
Do you want a successful import business?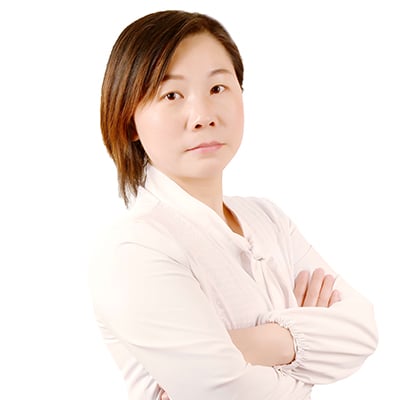 Hey, I'm Sharline, co-founder of LeelineSourcing. We've helped 2000+ customers import from China.
Do you want a better price on product or shipping?
We are sorry that this post was not useful for you!
Let us improve this post!
Tell us how we can improve this post?