Welcome to my HONEST ISO standard review.
Have you ever faced QUALITY CONSISTENCY issues? I KNOW IT'S DISASTROUS. It can take weeks to months to fix them. And even after fixing it, you RISK losing customers. NO WAY.
So, how do we AVOID quality issues?
The short answer is to use ISO certification.
Leeline Sourcing has helped thousands of companies achieve success with this certification. Our clients are able to CONTROL the quality of their products and services.
This review tells how ISO took our businesses to the next level. With ISO standardization, you not only get CERTIFIED products. On top of that, you improve customer satisfaction and prevent problems from occurring.
Want to know more about ISO, the International Organization for Standardization?
Let's dive deeper into it!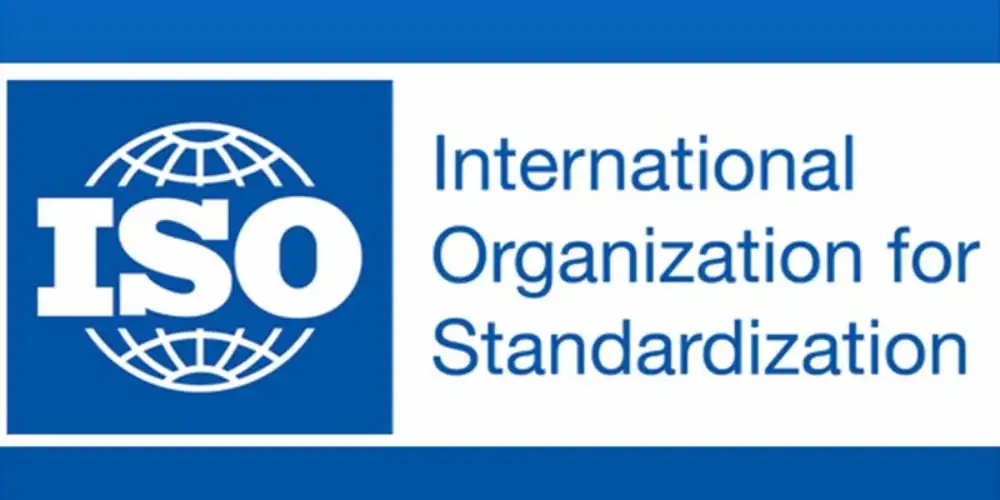 What is the ISO and ISO Standard?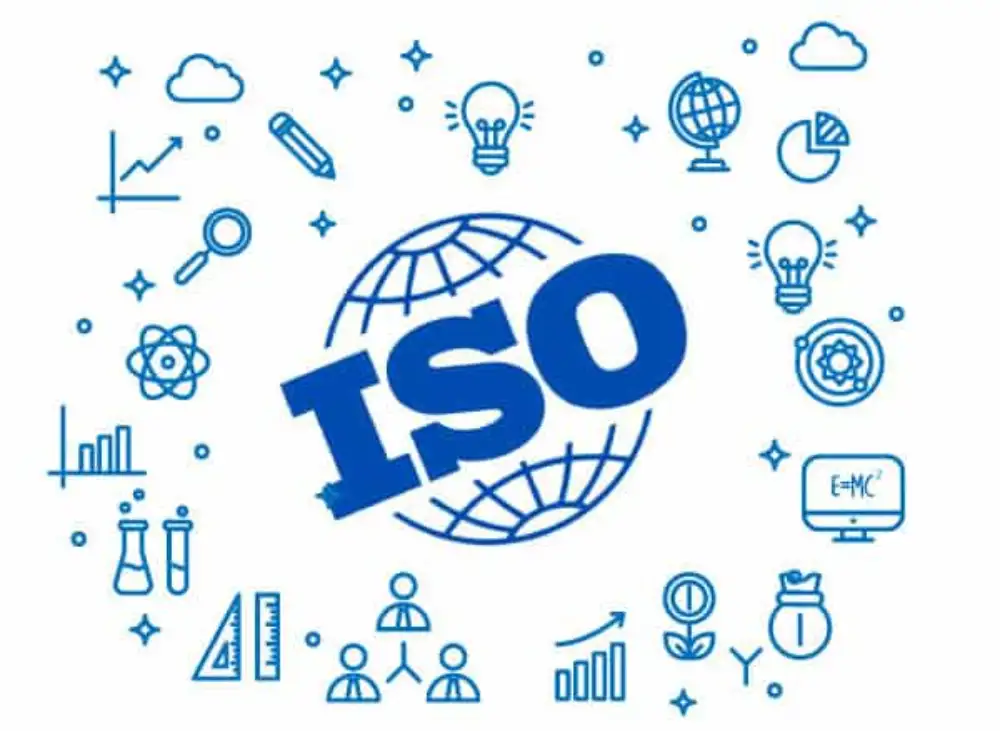 Short form ISO refers to the International Organization for Standardization. But why is the short form ISO?
It's because it has different acronyms in different languages. Hence, the founders decided to call it ISO to make things easier.
This NON GOVERNMENTAL organization comprises national bodies from over 160 nations. Each member country is represented by its respective standards bodies.
These members in your country are national standards organizations. They CREATE and PROMOTE united nations standards for your quality needs.
For instance, the United States is represented by the American National Standards Bodies.
So, what are the BENEFITS you get from getting ISO?
With the ISO international standard, you can accomplish anything accepted UNIVERSALLY. You get a consistent and safer result with ISO standardization too!
Companies rest easy as it is followed and recognized in the GLOBAL marketplace. International organizations and clients or end-users PROFIT from this international standard.
SAFER PRODUCTS. MORE CONSISTENT QUALITY. MORE SATISFIED CUSTOMERS.
Why not?
Inspection, Supplier Audit, Product Testing in China & Asia
We focus exclusively on QUALITY CONTROL. Today hundreds of clients worldwide have selected to trust Leeline Service as their partner for supply chain Management.
How are ISO Standards Developed?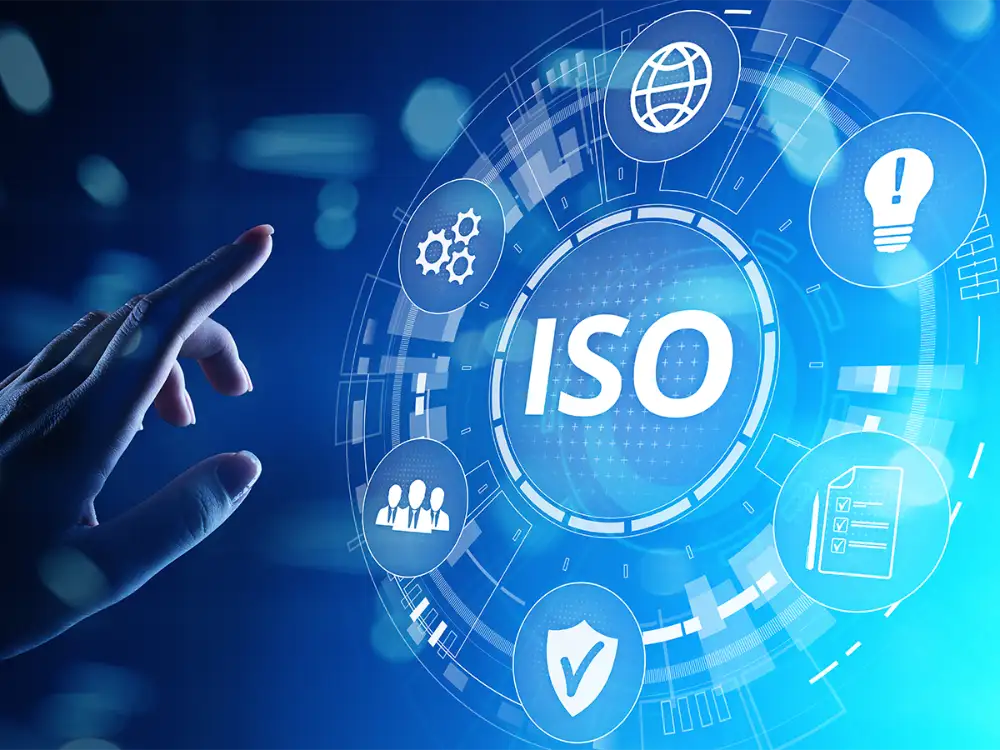 The International Organization for Standardization FOCUSES on standardization.
Hence, its development process isn't just as simple.
Here are the SIX standardization processes:
1. Proposal Stage
First, business organizations request ISO standardization.
The first step in drafting a new standard is DONE.
The relevant national standardizing associations decide if REQUIRE a new standard.
2. Preparatory Stage
ISO forms a working group to prepare a working draft.
Then, the member bodies conduct discussions. They determine the NEXT STEPS when the standardization draft is APPROVED.
3. Committee Stage
Now, it's time to ASSESS and COMMENT on the draft standard.
The participating members need to reach a consensus on the technical content. Then, they proceed to the NEXT stage.
4. Inquiry Stage
What's next? ISO members will receive the Draft International Standards (DIS). The purpose is for FEEDBACK and VOTING.
Once the DIS is approved without technical changes, it will be published as a standard.
Otherwise…
It advances to the approval step.
5. Approval Stage
ISO members will receive the draft as a Final Draft International Standard (FDIS). They VOTE to approve the new standard.
6. Publication Stage
Finally, it awaits APPROVAL from the international organization for standardization members.
The FDIS is published as official ISO international standards once approved.
ISO technical committees publish technical reports for this standard. It'll mention the technical specifications for companies' reference.
How Do Businesses Become ISO Certified?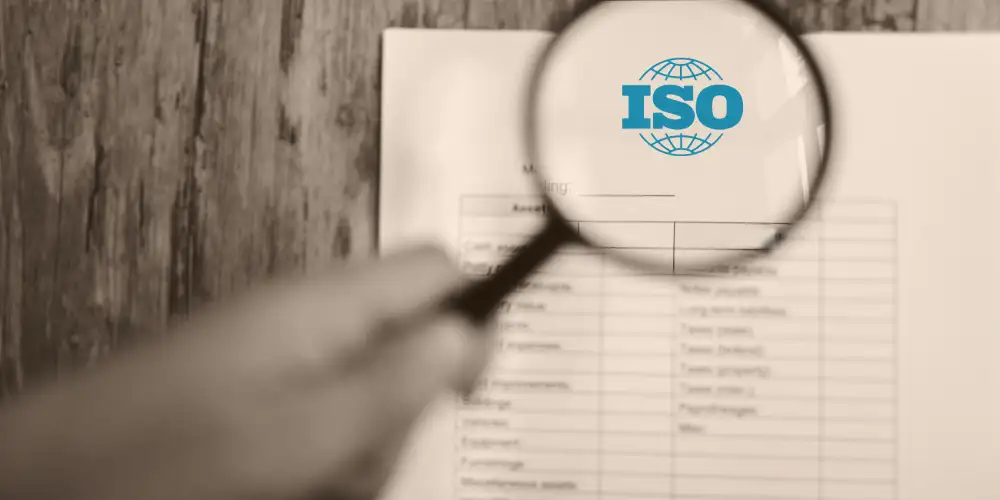 Why do I need ISO? Is it COSTLY or TIME-CONSUMING?
Having ISO standardization has helped my company to RESOLVE lots of customer issues. I'll share the STEP-BY-STEP guide to getting your business certified with ISO standardization:
Step 1: Develop a Quality Management System (QMS)
First, you need to analyze your main business processes. Then, discuss with your team how to IMPROVE them.
Now you have a clear picture of how to boost efficiency and effectiveness. Develop a unique QMS that matches your business.
Don't forget to document the ENTIRE PROCESS and notify your entire organization.
Step 2: Execute and Monitor the QMS
Your managers and employees should be aware of your new QMS by now. They need to execute according to your new outlines.
What do you need to do next?
Provide training. Explain the methodologies. Monitor the process. Identify issues and resolve them.
Eventually, your business process will get SMOOTHER.
Step 3: Conducting External Audit
Once you've addressed all the problems, you need to conduct EXTERNAL AUDITING.
Hire a certified body to assess all levels of your new QMS.
They'll tell you the potential issues. You'll also know if your new system meets the ISO standards.
Things are getting clearer now!
Step 4: Registering your QMS
Finally, compile your documentation and submit it to the certifying party to register your QMS.
Once it passes the review stage, you EARN your certification.
Don't forget to AUDIT your system every three years, as standards change occasionally.
Looking for the Best China Sourcing Agent?
Leeline Sourcing helps you find factories, get competitive prices, follow up production, ensure quality and deliver products to the door.
Different Kinds of ISO Standards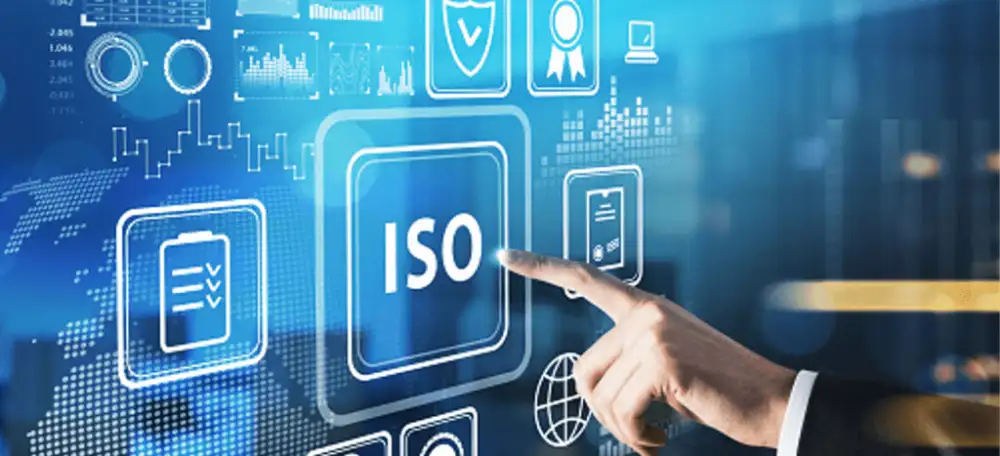 Let's take a look at the types of ISO standards:
ISO 9000 – Quality Management
ISO 9000 is the BEST quality management practice. It outlines the CRITERIA to assist businesses in improving QUALITY and customer RELATIONS. The standard is a collection of methods that companies use to identify improvement.
With ISO 9000 certification, you increase your brand reputation with quality products.
The famous ISO standard for this category is ISO 9001:2015. It is a BROAD organizational quality management system (QMS) standard.
ISO 22000 – Food Safety Management
ISO 22000 specifies what a company should do to ensure that food is SAFE for public consumption. This ISO standard offers recommendations regardless of organization size with food safety concerns.
ISO/IEC 27000 – Information Security Management Systems
ISO/IEC 27000 consists of security standards that PROTECT information assets. These standards can be used to manage personal data or sensitive consumer data. You can ensure that your company information is SECURE at all times.
The leading ISO in ISO/IEC 27000 is ISO 27001:2013. It is for Information Security Management Systems (ISMS) standardization.
ISO 31000 – Risk Management
Every business decision entails some level of RISK. ISO 31000 provides a framework to MANAGE risks. It uses best practices for recognizing risks and dealing with repercussions. You get to increase stakeholders' confidence in your risk management techniques.
What Are the Most Common and Useful ISO Standards?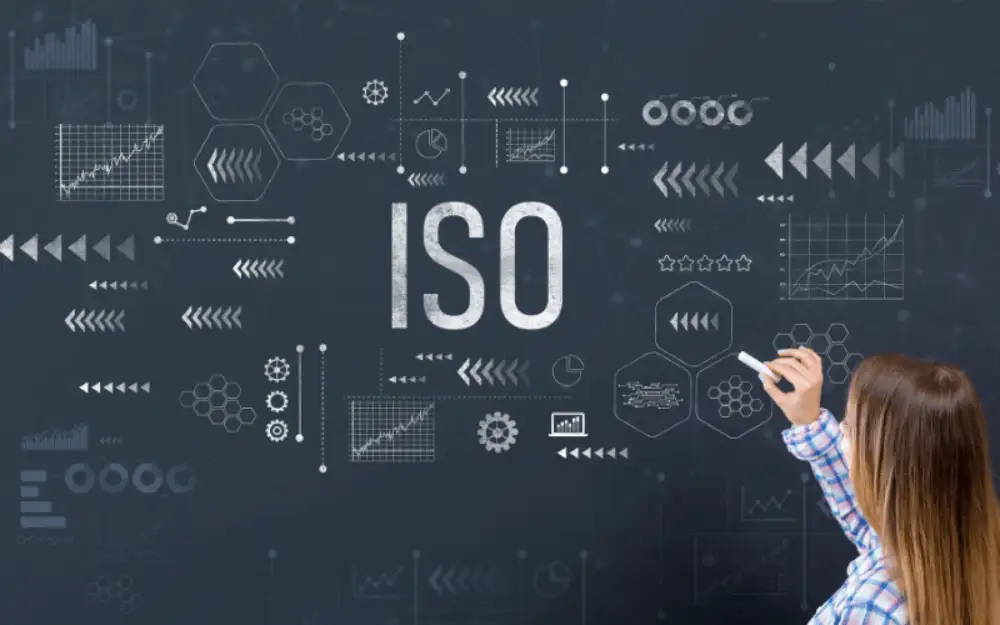 In this part, I will show you the most popular ISO standards in DEPTH. Let's look into each ISO number.
ISO 9001
Here you go, the most POPULAR ISO standard! You can use it to develop, implement, and maintain a Quality Management System (QMS).
ISO 14001
It's about STEPS to implement environmental management systems (EMS), including:
Policies
Processes
Strategies
Records
Best practices.
You get to set the GUIDELINES for how your business interacts with the environment.
ISO/IEC 27001
Concern about information technology security? Not anymore with ISO/IEC 27001.
You can rely on this LEADING international standard to protect your information. SYSTEMATIC and AFFORDABLE.
ISO 22000
Need standardization for food safety management system (FSMS)? Use ISO 22000. It helps you ensure best practices in your food services business. BETTER SAFETY and HYGIENE.
ISO 50001
Want to MANAGE and IMPROVE your organization's energy performance? ISO 50001 has the framework for you.
It addresses energy use and consumption measurement, documentation, and reporting.
ISO 31000
If you want SAFE business operations, ISO 31000 is right for you. It makes things EASIER in meeting goals and identifying opportunities and threats. You can also better allocate resources for risk management.
ISO 26000
Focusing on social responsibility? This new standard helps.
It OUTLINES social responsibility and DIRECTS you on how to work in a socially responsible manner. You'll also find an efficient STRUCTURE aligned with corporate strategic objectives.
ISO 20121
This ISO standard addresses event sustainability. You can get standards for businesses to improve the sustainability of event-related activities.
Looking to find a reliable Chinese supplier?
As the best China sourcing agent, we help you find factories, get competitive prices, follow up production, ensure quality and deliver products to the door.
Benefits of Working with ISO-Certified Partners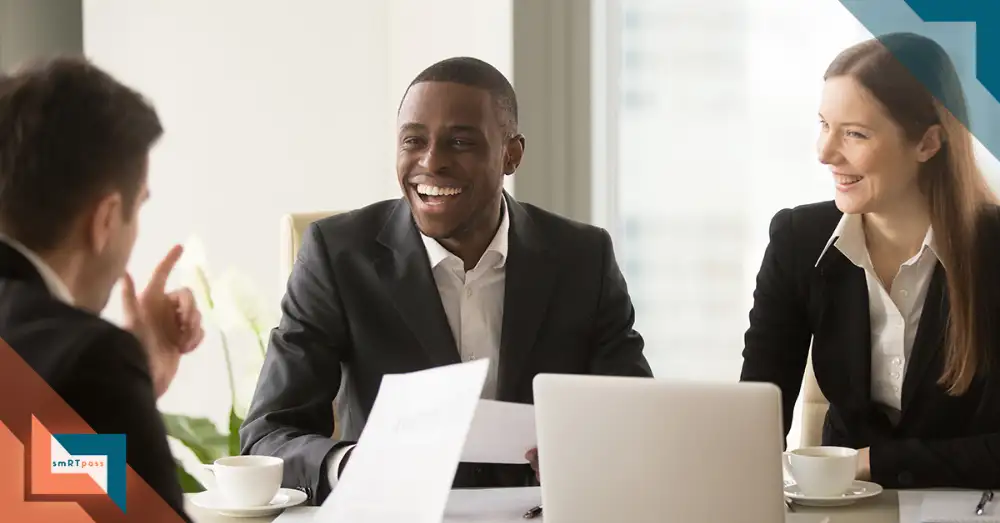 Working with ISO partners is not just about gaining RELIABLE products. I'll share the pros of working with them:
Consistent Quality
ISO partners have more QUALITY CONSISTENCY. They follow proper and repeatable procedures and practices based on ISO standards.
MINIMAL DIFFERENCES in the technical specification. BETTER CUSTOMER SATISFACTION.
Delivers Time Savings
They complete your job CORRECTLY. You get fewer errors, reworks, and do-overs.
What does it mean? A shorter time to market.
Hence, better competitive advantage, higher profitability, and better results.
Increase Customer Satisfaction
My finished product is designed and manufactured using methods certified by ISO. I get STRONG and DEPENDABLE products. They've met corporate compliance constantly.
It boosts my customer TRUST and brand LOYALTY.
Continuous Improvement
ISO suppliers perform compulsory audits. All processes, procedures, and policies operate efficiently at PEAK.
The supplier has to monitor and evaluate each stage of production. There's more FLEXIBILITY to change technology advancements. As a result, they establish a continual development culture.
What's better than working with suppliers that automatically make continuous improvements?
Proven Outcomes
ISO certification is more than just a one-time thing. To maintain quality compliance, each ISO company is audited REGULARLY. It means PROVEN RESULTS of your products and services quality.
FAQs about ISO Standard
1. How many standards does ISO have?
You'll be surprised – There's a sum of over 22,000 ISO standards to date! 
The most popular ISO standard is ISO 9001:2015. It is a comprehensive organizational quality management system (QMS) standard, including vendor management. 
2. What are the 7 core principles of ISO standards?
The seven essential quality management principles are:
· Customer focus
· Leadership
· Employee involvement
· Process approach
· Improvement
· Evidence-based decision-making
· Relationship management.
With these, you increase consistency, client satisfaction, and performanc
3. Is it essential to become ISO-Certified?
No. There is no legal need to obtain ISO. 
But, you may lose customers who refuse to engage with a non-certified supplier. For example, medical-related companies need ISO 13485 to sell medical products. It's the minimum requirement for them to operate.
What's Next
Because they are INTERNATIONAL, the standard at which you operate is widely accepted. Hence, it is simple for third parties to collaborate with you.
Obtaining ISO standard certification has a VARIETY of advantages. For starters, it provides verified ways for best practices for business continuity.
Ready to get ISO certification?
We are here to help you get ready for that! Leeline Sourcing has over ten years of sourcing and marketing experience. Contact us and become one of our profiting partners today!
Do you want a successful import business?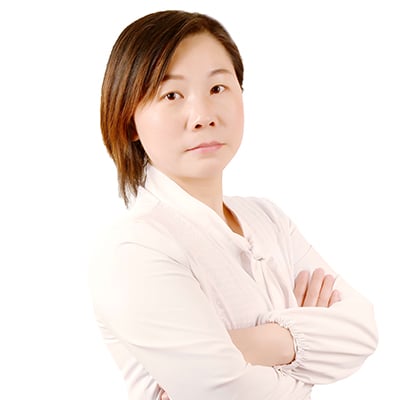 Hey, I'm Sharline, co-founder of LeelineSourcing. We've helped 2000+ customers import from China.
Do you want a better price on product or shipping?
We are sorry that this post was not useful for you!
Let us improve this post!
Tell us how we can improve this post?