Kids Clothing Vendors
LeelineSourcing has a decade of experience and links with trustworthy kids' clothing vendors. As a result, we can source original clothes from known suppliers at competitive prices. And, we ensure your supply chain is not affected by processes such as quality checking, order fulfillment, and shipping.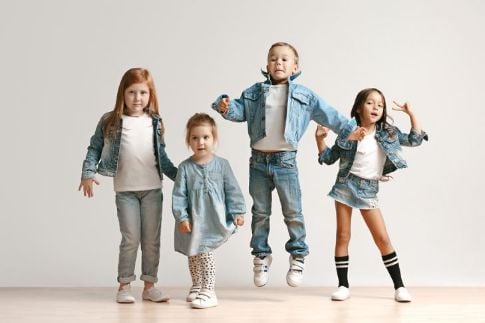 Top 1 Sourcing company in China
With 10 years of experience in china sourcing business
No Risk Free Sourcing No Hidden Fee
You can get Free detailed product quote before order
Trusted by over 2000 Customers
Leeline is your trusted sourcing agent partner in china
Wholesale Best Kids Clothing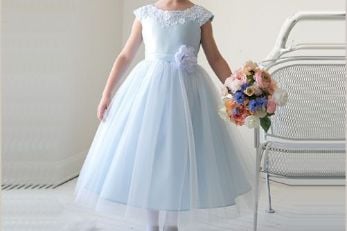 Wholesale Girls Dresses
Wholesale Boys Apparel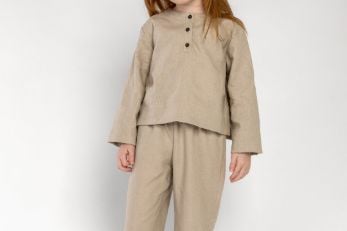 Wholesale Kids Sleep Wear
---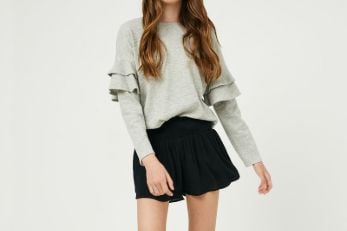 Wholesale Girls Clothing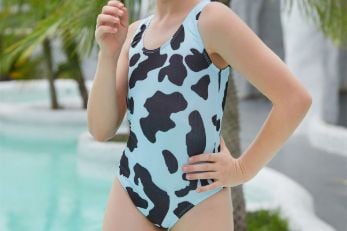 Wholesale Kids Swimwear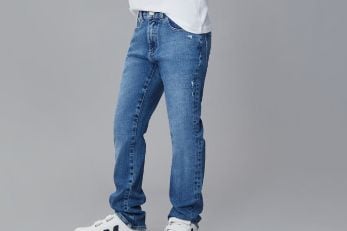 Wholesale Boys Jeans
---
Our Kids Clothing Manufacturing Services Include: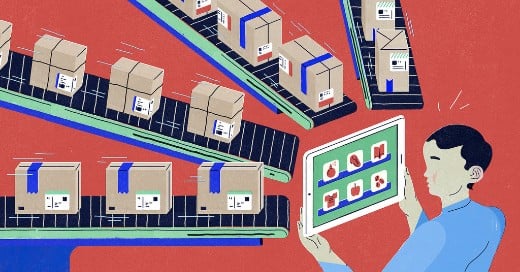 Sourcing Kids Clothing Suppliers
With us, you can get services such as inspection, factory audit, FBA sourcing/prep, and pre-shipment inspection. Our agents will assist you in sourcing any type of product directly from the factory. We will find, talk and negotiate with the supplier on your behalf, allowing you can focus on the marketing side of your business.
Kids Clothing Quality Control
Quality checking/inspection is an essential part of the clothing business because there is a high chance of getting defective clothing. With us, all the products will be re-checked to make sure they are good. We will repack the clothing items in new packages and ensure the items are meeting the quality control requirements before they leave China.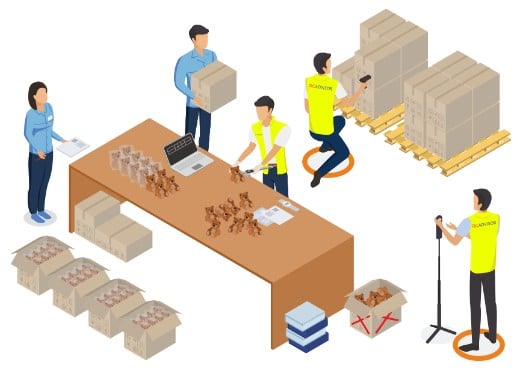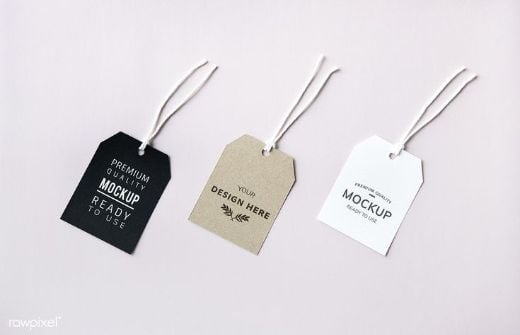 Private Label & White Label Kids Clothing
Develop the brand image and the value by going for the private label/white label business. We have a service that enables business owners to get private label products. Get your products privately labeled with this service and sell those under your brand name.
Dropshipping and Fulfillment
Planning to start dropshipping clothing business? Leeline Sourcing experts can provide dropshipping products and fulfillment services. We will deliver those products from our warehouse to any country.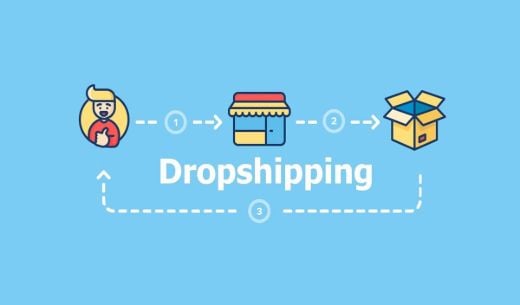 ---
Source Your Kids Clothing and Make Big Money
We offer the best wholesale price and high quality kids clothing to help you boost your business.
---
Top 10 Kids Clothing Vendors In 2023
A kids apparel brand is a good business because of the huge demand. However, to be successful in this business, you must be backed by strong kids' clothing vendors.
Many people face difficulties when trying to find clothing manufacturers for their business. In this business, there is a huge chance of scams such as getting bad quality clothes and damaged products. Or receiving apparel products with no demand.
Leeline Sourcing has been in the eCommerce industry for the past decade. Our expertise has helped many people find committed suppliers and has avoided such scams and seen profits. so we have compiled a list of Top kids' clothing vendors. That will help you in making an informed decision.
Let's talk about these suppliers.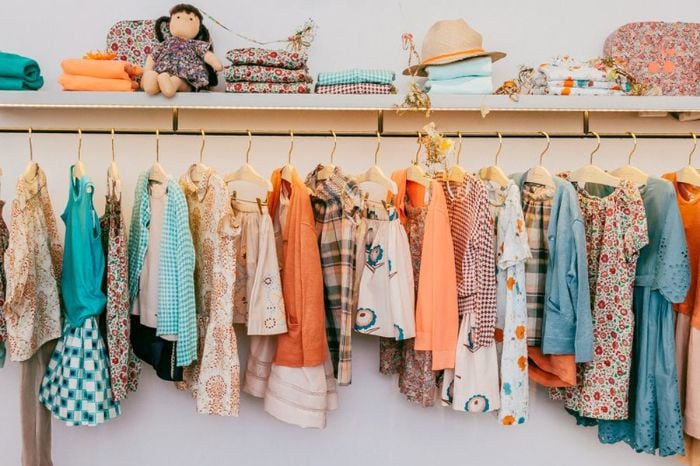 1. PrettyKid

PrettyKid is a wholesale kids' boutique clothing vendor working with many international brands. The company is the best choice for wholesale baby clothes stores looking for quality and wholesale prices. PrettyKid specializes in making custom clothing and has a huge collection of these clothes. With this leading brand, you can customize everything. That includes logos, tags, color, and design. Send them the design of the latest fashion trends, and they will make it for you. When I heard about this, I immediately scheduled an appointment with them and told my team that we'd add their products to our store offerings.  The best part about this clothing brand is that it makes clothes according to international standards. That means international clients can easily import the clothing line into their country. Another reason is that PrettyKid has tight QA criteria. They make sure that the quality is top-notch. 
Primary Products:
Boys Jeans
T-shirts
Girls Clothing
Children's Wear
Baby Wraps
Boutique Clothing
Dresses
Phone:
Email Address:
Hours of Operation:
Location:
Room 1624, 17th Floor, Xinkai Square, Baohua Gongye Ave, Nanhai District, Foshan, Guangdong Province, China 528000
2. Kiskissing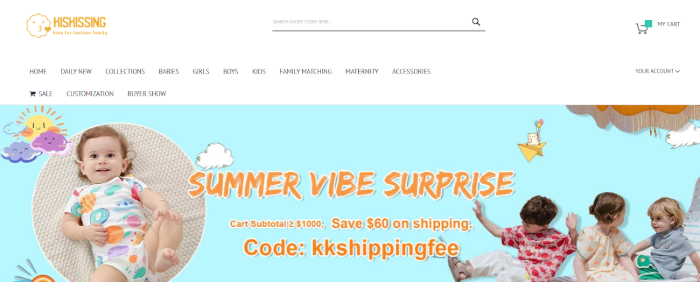 Kiskissing is a SINTEX International brand that has worked in the clothing industry for the past 30 years. With that experience, Kiskissing is changing the fashion industry. The wholesale distributor has a wide range of clothing lines. Plus, it also makes custom kids' wear. Kiskissing has a variety of services that make it perfect for toddler clothing brands. For instance, you can get dropshipping, Amazon FBA and PL, QA/QC, and fast shipping. Another important benefit of this brand is the turnaround time. Kiskissing will make clothing products in 10-15 days. This makes it perfect if you are looking for a wholesale kid's clothing manufacturer who can provide fast delivery.
Primary Products:
Kidswear
Kids Swimwear
Mini Kids Clothing
Maternity Clothing
Baby Rompers
Women Clothing
Phone:
Email Address:
Hours of Operation:
Location:
Room 4A, Hanover Plaza, IL, USA
3. Fashion Go

Fashion Go is an American kids' wholesale clothing brand operating since 2002. The brand contains a lot of items that are related to children's clothing. The best part about this wholesale kids' clothing manufacturer is dropshipping. They have a dedicated service that allows drop shippers to buy clothes from them at competitive prices. Fashion Go uses high-end materials in children's clothing, increasing clothes' life. It designs the clothes using rising technology, resulting in the latest trendy clothes. Fashion Go also offers consolidated shipping. You can use that to save time and money. Plus, there are reward programs that will help you in getting trendy deals from this clothing manufacturer.
Primary Products:
Men Clothing
Children's Clothing
Accessories
Boys Apparel
Girls Clothes
Children Shoes
Baby Products
Baby Clothes
Women Attire
Fashion Wear
Phone:
Email Address:
Hours of Operation:
Location:
726 E. 12th St. #306, Los Angeles, CA, 90021
4. Honeydew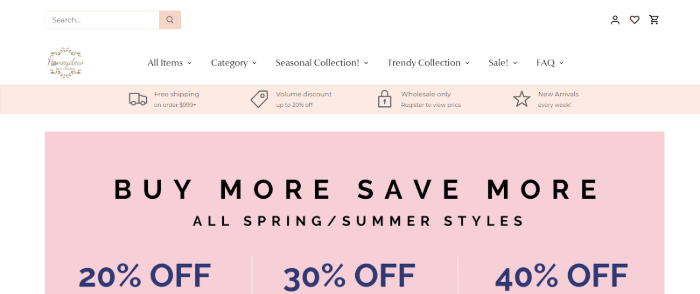 Honeydew is one of those companies specializing in wholesale kids' boutique clothing manufacturing. This wholesale supplier uses state-of-the-art technology to design and develop the clothes. Honeydew is known for the services it provides to the customer. For instance, they offer dropshipping service. Honeydew has a professionally trained team that manufactures the clothes. Moreover, Honeydew also makes clothes for different age groups.
Primary Products:
Kid's Apparel
Men Clothes
Women Partywear
Girls Dresses
Boys' T-shirt and Pants
Children's Wear
Phone:
Email Address:
Hours of Operation:
Location:
37350 Cedar Blvd Ste I, Newark, CA 94560
5. Unibest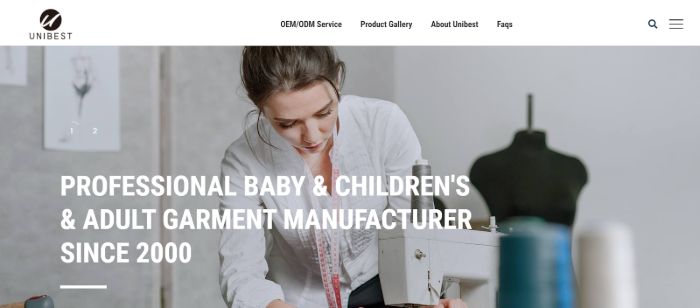 Unibest started the factory 21 years back, and since then, it has been providing state-of-the-art kids' clothing wholesale services to international brands. The wholesale clothing manufacturer incorporates the latest tools to design the clothing line. As a result, their apparel product follows the latest fashion trends. Not only that, they have a dedicated team that ensures the products are of good quality. Their team customer support is dedicated as well. Ensuring that our concerns are addressed on time. So, if you are planning to start a site of children's clothing and want to sell cloth products, consider Unibest. There are several reasons for that. First, their quality is fine. Secondly, they give interesting discounts to businesses who buy in bulk. Together, this makes it a perfect partner for your online cloth business. 
Primary Products:
Children's Clothing
Baby Products
Little Girls Clothes
Kids Wear
Girls Clothes
Fashion Accessories
Phone:
Email Address:
Hours of Operation:
Location:
Room 3403, Tower 3, Excellence Century Center, No. 31 Longcheng Road, Qingdao, China
6. Yoke Apparel Manufacturing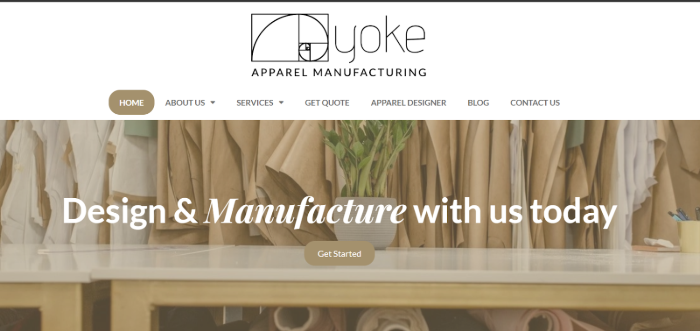 Yoke Apparel manufacturing is a Vietnam-based wholesale children's clothing supplier. The wholesale supplier specializes in making many types of clothing items. However, their best products are related to kids' apparel. You should go for this wholesale kids' clothing factory for two reasons. The first is that it has a huge variety of kids' clothing. And, the second is that their order price is very optimum, which can help earn good profit. In addition, Yoke Apparel has a service where you can take the help of their designers. The designers will help you design clothing products.
Moreover, they offer rates lower than the regular price if you buy in bulk from them. Other than that, Yoke Apparel has plenty of services such as sampling, consultancy, and manufacturing. All of these features make it a perfect option for your clothing business.
Primary Products:
Kids Wear
Baby Clothes
Newborn Baby Clothes
Boys Jeans
Girls Wear
Children Partywear
Kids Accessories
Phone:
Email Address:
Hours of Operation:
Location:
73 Đ. Nguyễn Thuật, Hoà An, Cẩm Lệ, Đà Nẵng 550000, Vietnam
7. Seam Apparel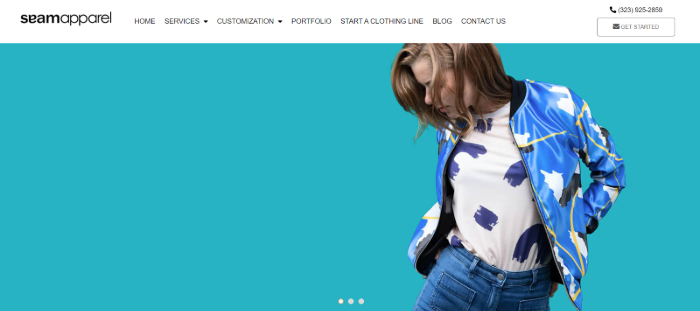 Seam Apparel is a kids wholesale clothing manufacturer running the business from the USA. It is a children's clothing manufacturer offering complete customization services. For instance, if you are looking for custom shirts, then Seam Apparel can make that for you. From logo to color, this wholesale kids' clothing manufacturer can customize it in any way for you. There are a lot of products that you can get from this clothing supplier. If you have a design, you can send it to the company. And they will create a sample for your business. Once the sample is checked and confirmed, Seam Apparel will start mass production. Seam Apparel provides global shipping. That means clothing brands from Asia or Europe can easily order their desired clothes from them.
Primary Products:
T-shirts
Jeans
Boys Apparel
Baby Wear
Kids Wear
Women Clothing
Accessories
Socks
Fashion Wear
Phone:
Email Address:
Hours of Operation:
Location:
3705 W Pico Blvd #402 Los Angeles, CA 90019-3451, USA
8. Royal Apparel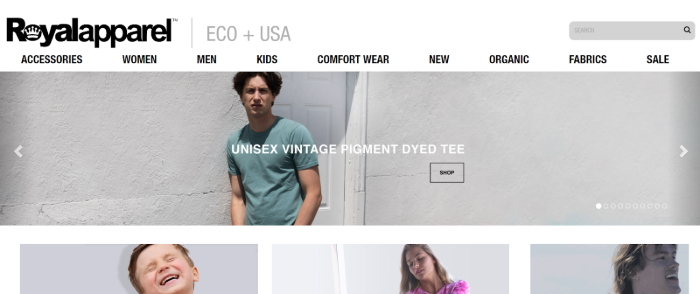 Royal Apparel is a Kid's clothing manufacturer working since 1992. It combines trendy styles with state-of-the-art tools to produce clothes for babies. The company also uses high-quality materials like cotton, yarn, and mesh in clothing. Together, that prolongs the clothes' life. Royal Apparel is perfect for those who are looking for Private label services. The children's clothing brand will design, produce, pack and ship the clothes to your warehouse. The main reason many sellers prefer it is that it has professional customer service and after-sales.
Primary Products:
Children's Clothing
Men Clothes
Womenswear
Baby Items and Products
Kids' Shirts and Pants
Girl Partywear
Swimsuits
Shoes
Fashion Accessories
Phone:
Email Address:
Hours of Operation:
Location:
91 Cabot Court, Hauppauge, New York 11788
9. Colored Organics

Colored Organics has changed the kids' apparel industry because of its good quality. The company uses high-end fabric materials in the construction of its clothing line. None of my clients whom I recommended this vendor has complained so far. We guarantee that you only expect top-notch clothes for your wonderful babies. Not only that, it has strict quality checking criteria. It means that you won't get damaged products.n   Colored Organics specifically targets kids and infants. It is making trendy clothing for this age group. In addition, the company provides the wholesale rate of clothes.
Primary Products:
Children's Clothing
Infants Wear
Girls' Tops and Pants
Boys Clothing
Kids Undergarments
Phone:
Email Address:
Hours of Operation:
Location:
222 N 2nd St, Minneapolis, MN 55401
10. KidsBlanks

KidsBlanks is one of those verified suppliers that many kids' boutique brands trust. The reason for that is the quality and price they are offering. With KidsBlanks, you can get items at a reduced regular price. Moreover, they also have a lower MOQ range. That makes it perfect for people looking to start a kids' apparel business under a budget. KidsBlanks also offers international shipping. And, they do have a consultation service through which businesses can get guidance.
Primary Products:
Infants Rompers and Onesies
Baby Sleepwear
Swaddle Sacks
Children's Clothing
Trousers and Pants
Canvas Shoes
Phone:
Email Address:
Hours of Operation:
Location:
1412 E Borchard Ave, Santa Ana, CA 92705, United States
How do you find vendors for your kids' clothing boutique?
Kids' clothes have a huge demand all over the world, and it can become a good business. However, entering this business is not easy. There is a lot of competition. And all that competition is because of wholesale children's clothing suppliers. So, the question is, "How to find vendors for your kids' clothing business."
1. Online Search Directories
One of the first methods you can use is the search directories of your country. See, these books and online sites contain every type of manufacturer in your country. Using the filters, you can take out the manufacturers that make children's clothing. Once you have that list, take out the suppliers you think will be best.
2. Use Alibaba or Banggood
Another method for finding a vendor for children's clothing is Alibaba. Alibaba is a perfect source for anyone who is trying to get suppliers. Its directory contains a lot of suppliers who make Kid's clothing items. However, when going through the suppliers, check their reviews and response time.
3. Sourcing Agencies
You can also leverage Sourcing Agencies like Leeline Sourcing. My company has been in the eCommerce industry for over a decade now. We specialize in connecting you with the best suppliers and can help you find the right one. Moreover, we handle the processes of taking/negotiation and product QA to keep you away from scams.
FAQs about Kids Clothing Vendors
Which is the best brand for kids' dresses?
If you are looking for the best kids' apparel brand, go for PrettyKid. This manufacturer offers many services that are best suited for new clothing brands. Moreover, they make high-quality products at a competitive rate. 
Are online clothing stores business profitable?
Yes, selling clothes online is profitable. That is because there is a massive demand for these types of clothes worldwide. If you know how to handle the market, the kids' clothes business can generate the money you have never seen before.
What is the profit margin on clothes?
The expected profit margin in the clothing business is around 2.2X to 2.5X. That means if you have bought the product for 100 USD, you will be able to sell it for 220 USD.
What's Next
Entering the clothing business can become challenging if you don't have a strong supplier. That is because your supplier defines your brand's name in the market. A good supplier will help you earn profits you have never seen before. A bad one can bring you losses. So, it is essential to check every detail of the supplier.
If you are still looking for a supplier for your kids' clothes brand, contact us.
Do you want a successful import business?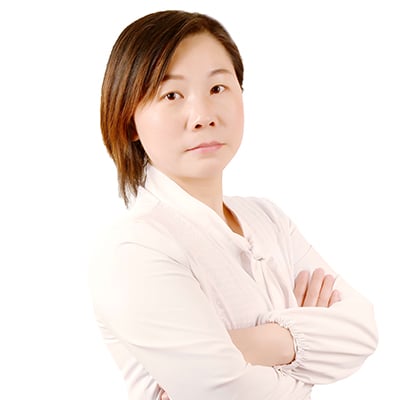 Hey, I'm Sharline, co-founder of LeelineSourcing. We've helped 2000+ customers import from China.
Do you want a better price on product or shipping?
We are sorry that this post was not useful for you!
Let us improve this post!
Tell us how we can improve this post?