Creating a landing page for the first time won't be perfect. Even if it generates conversions, there is always room for improvement.
Business owners should always consider improving their landing pages to improve conversions.
What is landing page optimization?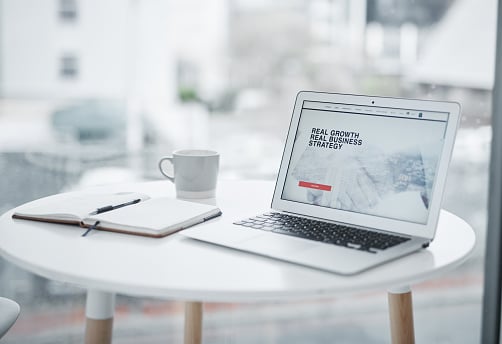 Optimizing a landing page is the process of analyzing and improving critical elements on the page. Conversion rate optimization (CTO) uses A/B testing and experimentation to improve conversions.
There are several types of landing pages businesses use, including the following:
Sales Landing Pages. You need to provide your customers with all the information to buy your products or services.
Squeeze Landing Pages. These pages are also known as lead-capture landing pages and are used to collect your visitors' contact information.
Webinar Landing Pages. This page encourages visitors to register for your webinar by registering their interest.
Thank You, Pages. After your visitors take action on your website, a thank you page offers them more value. You could offer a coupon code, free download, etc.
404 Landing Page. Use 404 error pages to point users to other pages if you have broken links or pages. Using these will affect your bounce rate significantly.
What Is a Landing Page Optimization Process?
One of the most important tools in online marketing is a landing page. When your landing page is optimized well, it can drive significant revenue and transform your marketing efforts.
Your landing page should be specifically tested to get the best results. Eisenberg's conversion pyramid is one way of doing this. There are five typical stages in the process.
Functional.
The landing page should be functional, i.e., it should not contain any technical difficulties. Moreover, the loading speed should be satisfactory. Visitors will abandon your landing page if it takes more than 3 seconds to load.
Accessible.
Your landing page should be responsive to provide a consistent experience on all devices.
Usable.
Provide a good user experience on your landing page. Ensure that this page is easy to read, that scrolling works properly and is clutter-free.
Intuitive.
You should make it easy for visitors to navigate your landing page. Elements should be arranged logically.
Persuasive.
You should use your landing page elements to improve user motivation and ease conversion friction and doubts.
Once you have optimized your landing page on all five levels, you are done. So, your visitors will be able to click the CTA button on your website.
Why does landing page optimization matter for every business?
Having a strong online presence is impossible without landing pages. Thus, they should be well designed to increase sales and generate leads.
It is common for businesses to spend a lot of money to perfect their landing pages since they drive traffic to the business.
Optimizing your landing pages gives you more control over their effectiveness. You can build your brand and drive traffic to your site by creating a landing page. It can also be an integral part of your PPC campaign.
More than 68% of B2B companies utilize landing pages for generating leads for future conversion.
Landing pages are designed to direct customers to a specific product or service and encourage them to act. This is an opportunity to convert visitors and to gain new customers.
A landing page can increase conversions threefold.
Moreover, improving landing page performance directly impacts all business metrics. This is why you should pay attention to landing page performance when designing.
Tips to Optimize Your Landing Page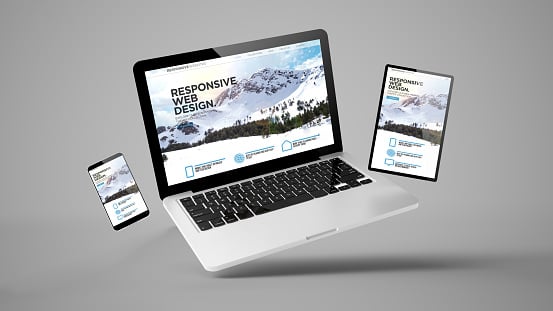 Optimizing landing pages doesn't have to be intimidating. Here are ten key methods you can use to boost conversions on your landing pages:
Designing a clear and concise landing page
Keep landing page content and information to a minimum to not overwhelm visitors. Build your landing page around a single message.
To achieve this, keep the page design simple by using white space with only enough text to convey your message.
Make use of CTA Buttons.
There must be a clear purpose for your landing page. The most common of these is an invitation to enter their email address, download a brochure, accept a special offer, or start a free trial.
Be sure to describe your offer as a CTA button.
Whenever you create a long-form landing page, remember to place your call-to-action at comfortable intervals.
Repeating your core message and CTA reinforces the purpose of your landing page.
Optimize it for mobile devices
Mobile-friendly landing pages are essential. Mobile Internet usage in 2016 overtook desktop usage. Landing pages for mobile devices must load quickly and properly across all devices.
Also, small-screen images, text, and videos should not be distorted. Make sure your landing page is mobile-friendly by running Google's Mobile-Friendly Test.
Provide customer testimonials
Social proof is a crucial factor in persuading hesitant customers. You can show that other people have used and appreciated your products.
Online reviews are read by 91% of people, and 84% trust them as personal recommendations.
Engaging your customers doesn't end once they leave your website. Make your landing page share-friendly by including social share buttons.
This way, customers will not be distracted from completing your main call-to-action.
Optimize your site for search engines.
Organic traffic makes up most of the traffic online. Your landing page could be the answer to a question they are searching for on search engines.
Optimizing your landing page for SEO will help you achieve that goal. As an example, the landing page could be the homepage.
Thus, your company name can be found in search results when people search for it.
Provide your contact information.
The presence of a contact form can help visitors overcome obstacles in the buying process and convince them to convert.
Visitors can view your contact information in many ways. Your contact information can be displayed on your landing page. Or, you can offer a live chat option or embed a contact form.
Testing A/B Key Elements
For landing page optimization, A/B testing is essential. Test your landing page elements together and let your audience data tell you which is most effective.
Test the CTA on your landing page to see if "Download now" or "Get your free ebook" are more effective.
Consider running a test to see whether consumers are more likely to stay on a page with a white or blue background.
Boost Your Page Loading Speed
The speed at which your content loads on mobile devices significantly impacts your users.
A landing page that takes more than a fraction of a second to load will result in a higher bounce rate. Thus, you should optimize your website's speed.
Conclusion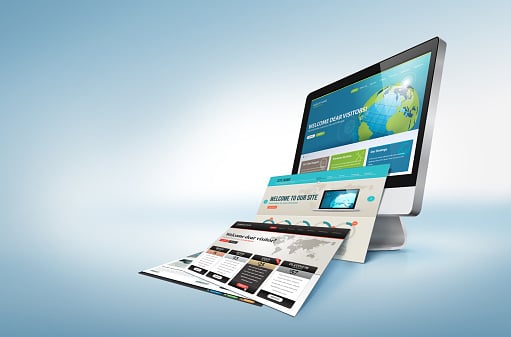 The landing page is a vital component of any marketing strategy, as it helps brands convert website visitors into leads. The purpose of a landing page is to provide potential customers with a path to conversion.
Thus, you must optimize your website to produce the highest conversion rate. This will boost your conversion rate.
We are sorry that this post was not useful for you!
Let us improve this post!
Tell us how we can improve this post?