Many foreign inputs are overwhelmingly dominated by Made-In-China products.
It is due to China's population and policies from the Chinese government to enhance the entire supply chain.
But, due to the trade war, American companies need alternatives to Chinese goods.
Asia countries like Vietnam, India, and Indonesia are the newly established industrial land. These new suppliers produce similar quality to China's at low costs.
Among all, Vietnam is a great manufacturing country. It exports to South Korea, Japan, Singapore, Taiwan, Europe, and Asia countries.
You'll learn everything about Made in Vietnam in this post. Let's get started!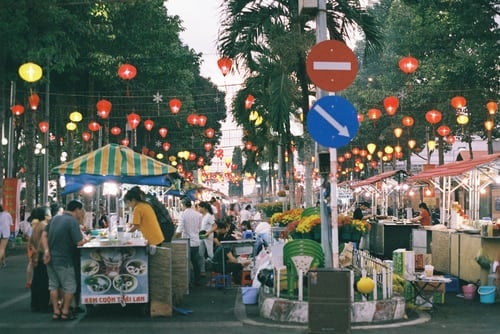 Why do many global brands choose to manufacture in Vietnam?
Here are the attractive features for Vietnam production:
You'll get shipping advantages and easy access to the manufacturers.
Vietnam has a large labor force to reduce costs in your manufacturing supply chains.
Thanks to the technical precision, Vietnam manufacturers can supply your bulk purchases.
Vietnam makes various goods for different business industries by custom molds.
Vietnam is reputable in the manufacturing sector. The manufacturers produce for many global brands like Nike and Adidas.
Vietnamese government set up hundreds of industrial parks zones in Vietnam. Your company can enjoy tax benefits of up to 50% in Vietnam.
Famous brands made in Vietnam
| | |
| --- | --- |
| Brand | OEM Address |
| SAMSUNG | Yen Phong Industrial Park I, Yen Trung Commune, Yen Phong, Bancninh. |
| NIKE | Sub Hamlet 5, Thanh Phu Hamlet, Vinh Cuu, Dong Nai. |
| INTEL | Lot I2, D1 Road, Saigon Hi-tech Park 1, Ho Chi Minh. |
| ADIDAS | D1, An Thanh, Thuan An, Binh Duong 75000. |
| LG | Lot CN2, Trang Due Industrial Zone, Le Loi Ward, Hai Phong. |
| THE NORTH FACE | 47 Hang Bong, Hang Trong, Hoan Kiem, Hanoi. |
| FOXCONN | Lot B, Que Vo Industrial Park, Ban Ninh, 16000. |
| FJÄLLRÄVEN | 359/6 Le Van Sy, Ward 12, District 3, Ho Chi Minh. |
Top 10 exports in Vietnam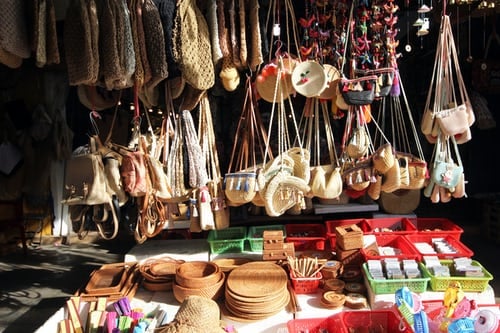 Vietnam manufactures for many basic consumer goods industries. It allows diversity in your supply chain. Here are the top Vietnam manufacturing industries for export:
1. Electronics
Vietnam factories have lower labor costs like China's. The integrated circuit board occupies the largest percentage of Vietnam exports.
2. Electrical components
Vietnam exports its production to many places like Taiwan. Your company can trade daily electrical-related equipment from the Vietnam factories.
For instance, telephones, insulated wires, electrical motor vehicles, etc.
3. Clothing & Textiles
Asia and others countries like Cambodia favor the delicate sewing from Vietnam.
Famous brands like H&M, Uniqlo, Gap, and The North Face also shift manufacturing plants to Vietnam.
4. Footwear
Vietnam is the world's largest footwear manufacturer with a long history. Its industrial parks export more than 90% of footwear they manufacture.
5. Furniture
Vietnam is the top four furniture manufacturing country. It ranked after China, India, and Brazil. The research and development team can design and build customized furniture.
6. Packaging
This country is also the global leader in the packaging industry at low labor costs.
Soda cans, cosmetics, plastic packaging, cardboard boxes, and others are available here.
7. Coffee
Vietnam ranked second for global exports of coffee, only after Brazil.
The factories here know how to make the production of quality coffee. It exports coffee like robusta Arabica coffee to Europe and Asia companies.
8. Plastic and rubber goods
This country also makes industrial production of plastic and rubber goods. The manufacturers produce goods like sunglasses and rubber dog toys.
9. Fish
Being a coastal nation, Vietnam sells many fish species. For instance, shrimp, squid, catfish, hard clamps, etc.
10. Edible fruit, vegetables, nuts
Vietnam is the biggest exporter of cashew nuts worldwide. You can also trade fruits and vegetables at a lower cost.
For example, dragon fruit, rambutan, potatoes, cabbage, etc.
Made in Vietnam VS Made in China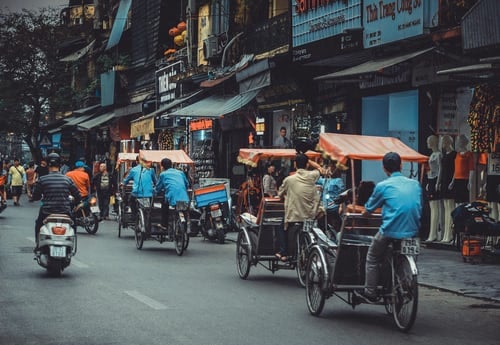 1. Factory Operation
The Vietnamese government has ordered a few factories to pause the operation. It is due to the rising cases of COVID-19 in Vietnam.
Many Chinese companies could pivot back to China for continuous production.
2. Manufacturing Experience
Vietnam could be good at manufacturing basic products with low labor costs.
But, the Chinese suppliers could provide more variety and customization.
3. Raw Materials
Vietnam factory owners import raw materials, which can cause pricier production.
The existing Chinese supplier has a better advantage. It is because Mainland China has cheap and accessible raw materials.
4. Labor Force
Though cheap, Vietnam companies are 7% lower in productivity than China.
China's production companies have much-skilled labor and mid-level managers to ensure efficiency.
5. Products Quality
The Vietnamese factories produce most goods with similar quality to China.
But, manufacturing from China allows better fit and finish.
SAFE + EASY Importing from China
We do the hard work in China, so you don't have to: Product sourcing, quality control, shipping, and more.
FAQs
What are the import tariffs in Vietnam?
There are import duties in Vietnam. It is lower for raw materials and equipment and higher for luxury goods.
You'll also be charged value-added tax (VAT) of 0%, 5%, or 10% for certain goods.
Vietnam has a special consumption tax for luxury items. There is also environmental protection tax (EPT) for some goods.
Can you tell the dos and don'ts business practices in Vietnam?
You should not compensate for promises but provable performance. Besides, don't expect the same fairness compared to other countries like China. 
You should also prepare for incomplete business laws and regulations in Vietnam.
Expect that Vietnamese people might not understand the way Western countries do business.
How can I find a supplier in Vietnam?
You can visit the trade shows to find Vietnam suppliers, like Vietnam Expo or Propak Vietnam.
Supplier directories like Alibaba, Global Sources, and Viet Factory also provide much info.
Other ways are to search the trade journals or hire sourcing agencies. You can also contact the Chamber of Commerce in Vietnam.
How much does it cost to build new factories in Vietnam?
The land costs are from $50/m2 to $100/m2. You can make a long-term lease here.
The certificates cost less than 2% of the project. 
Construction fees are around $70 to $130 per m2.
A 1-hectare factory around Ha Noi would cost around $1.6 to $2.3 million.
How do I protect my business while dealing with the Vietnam suppliers?
It is essential to inspect the manufacturing company.
You can request the product documentation and specification sheets from them. These documents state all information about the production. 
For instance, where the production plant is, what they are manufacturing, and who it is for. 
Final thoughts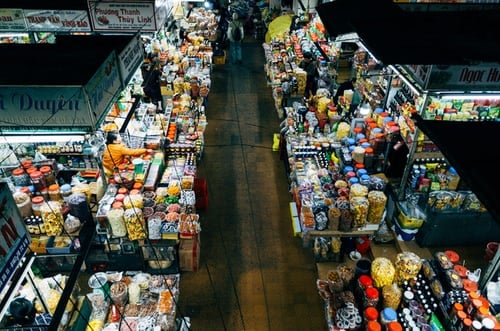 Vietnam produces a wide variety of goods at low labor costs and high quality. Its manufacturing could vastly enhance the supply chains down your business.
Some businesses are affected by the trade war and supply chain challenges. Hence, Vietnam goods are an alternative to China's products.
Cities like Ha Noi city and Ho Chi Minh city continuously move up the value chain. The manufacturing plant here improves its technologies to fulfill your needs.
I hope this article is informative for your sourcing in Vietnam. Or, you can talk to Leeline Sourcing for professional sourcing services.
We are sorry that this post was not useful for you!
Let us improve this post!
Tell us how we can improve this post?