Brand building has a huge impact. Comprehending the significance of manufacturer branding is the first thing to elevate brand equity.
Is it necessary for building a manufacturer's brand?
Branding uses in anything. And anything that applies the right branding strategy ranks at the top. YES! Branded manufacturers are vital.
With a decade of experience partnering with millions of suppliers and carriers, we deliver the most in-depth expertise about import&export at LeeSourcing. You can get anything about manufacturing brands that you can find nowhere else.
Keep scrolling down.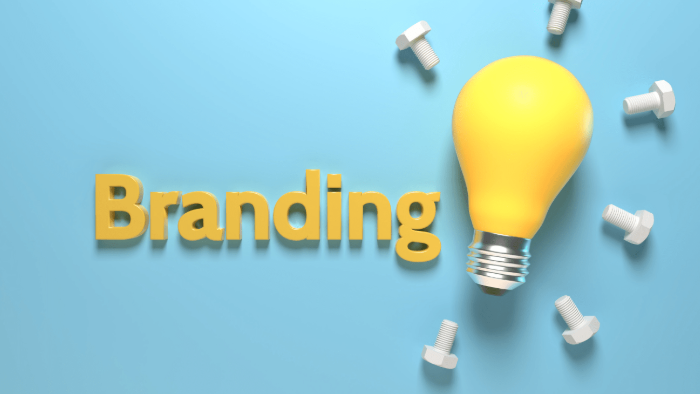 But first, let's talk about basic base knowledge.
What is manufacturer branding?
Simply, the branding efforts of manufacturers are known as manufacturer branding.
More specific. Manufacturer branding identifies, creates, and develops any branding-related aspects to shape customers' recognization and insights of the business taken by the manufacturer.
Here are five reasons you should start branding your manufacturing business right now!
Importance of Manufacturing Branding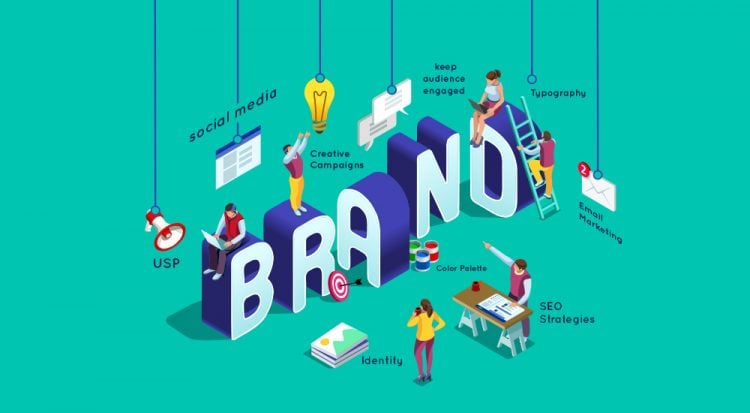 1. Higher Customer Recognition:
Our job is to build customer awareness about us. Let people recognize that your brand is the first step when building manufacturer brands.
Let's play a quiz game. We question a line of products, and you give us the brand name that first you think of:
An online E-commercial page?
A smartphone brand?
A Softdrink?
Admit how quickly "Amazon, Apple, and Coca-cola" pop up in your mind. Yes, in this "game," those are masters. When these names come up, you even imagine their logo, you know what they're selling, or you at least know them.
An effective branding strategy will give people fast recognition of a brand like that. If you don't have an existing logo, you can create one with free logo maker tools such as LogoDesign.Net. 
2. Arouse Emotional Connection:
Identify what your brands are and what they help customers. Then you will understand what customers need and desire on a subtly emotional level.
Companies knowing how to create and tap into these emotional bonds will make a strong connection with faithful customers.
Think about BlackBerry. How they emphasize that they are the most secure phone in the world. Blackberry is more than a phone. It has become the No.1 data protection device for thousand of companies and governments.
3. Build customer loyalty:
Developing customer loyalty is the way to distinguish yourself from competitors. Clarifying why your manufacturing business is a better idea than many producer brands.
Customers' entire experience with the brand, from buying to using the product, is an important buying factor. They buy from brands they trust, are familiar with, and regularly receive good value.
"Building customer loyalty = building brands."
4. Available for having more than one Distribution Channel.
Three main types of distribution channels:
Wholesalers brands
Retailer brands
And direct customers.
Only focusing on the two first channels is out of date.
The multiple channels you reach, the higher chance of your business to:
Bring More profits
Minimize the risk
Building brand name
5. Raise Profits
There's always a connection between branding and profits, but be more specific.
The stronger the brands' reputations are. The higher market share brands own.
Good identity brands can bring more customers. And this brings increased sales as a result.
A strong brand also makes people "fight" to do business with you. In a competitive environment, people work harder. Increasing profits is its result then.
Looking to find a reliable Chinese supplier?
As the best China sourcing agent, we help you find factories, get competitive prices, follow up production, ensure quality and deliver products to the door.
Benefits and Drawbacks a manufacturer's branding can bring:
| | |
| --- | --- |
| Benefits from good branding | Drawbacks from bad branding |
| Create a positive reputation, raise awareness, and build brand identity. | Build lousy brand image, Bad influence customer impression, Lose customer trust. |
| Customer loyalty: Once customers like one of your products, they have a good impression of your whole brand. | It's challenging to sell to customers who dislike your product already. |
| Discard the cost of hiring an agency to do market research, compute,… It also saves money on distributing goods to other channels. | Massive rebrand promotion costs: To change client's perception, producers must spend huge sums on advertising and publicity |
| Company with strong branding can sell their products to many distribution channels. | Customers don't want to buy from you or wholesalers and retailers. This also makes sales decrease. |
| A strong influence brand makes a price difference. They can offer a better price than other brands. | Your price significantly decreases as a result of being unable to distribute! |
A brand's advantage (or disadvantage) depends on how good (or bad) its marketing did. So, be careful!
Manufacturer branding vs. private labels
Manufacturers branded their products and sold them directly to trade customers or another distribution channel.
Some distribution channels (particularly retailer brands) produce products by a contract or third-party manufacturer and sell under their name. It is called a private label brand, and they make private labels products.
Benefits and Features of Manufacturer brands and Private brands:
| | |
| --- | --- |
| Manufacturer brands | Private labels |
| Understand customer demand | Customized to local needs |
| Variety | It couldn't be comparison-shopped |
| Specific quantities | Big Volume. It was made for the main point: filling excess capacity. |
| Massive promotion costs | Lower selling and promotion costs. Private labels are called "low price alternatives" for that reason. |
| Higher specifications and requirements | Not strictly required |
| Manage long distribution channels | Not under the management of any party |
Sephora (one of the popular cosmetics retailer brands) sells a variety of lipsticks from other companies: Loreal, Maybelline, Fenty beauty… also sell their lipsticks beside. This lipstick is one of the innovative private labels products.
10 Tips to Build Your Manufacturer Brand (Step-by-Step from beginner to advanced)
1) From the beginning, get The Basics right!
Determine what your manufacturer does:
How does it differ from the competition?
How do you desire your corporate image to portray?
A Checklist for Beginners:
What's your unique brand equity?
What's your business message? Have you shown it when branding your manufacturer?
Check your company name, descriptions, and taglines. Does it well represent your manufacturer's personality and what you do?
2) Identify Your USP (Unique selling points)
Ask yourself: What makes you stand out from many producer brands else?
Figure out your manufacturer's USPs:
Step 1: Determine your customer and competitor
Step 2: Understand your strength
Step 3: Know your weakness
Step 4: Brainstorm things that make your manufacturer unique, for example:
Lower price
Deliver the best service
Better quality
Produce mass quantity in a limited time
The exclusive copyrighted technology
Step 5: Show them the proof and emphasize these USPs in advertising.
3) Develop Your Visual Manufacturer Branding
Visual branding consists of all the visible features (logos, packaging, web design,…) and reflects your brand identity.
Logo design must represent and well embody your brand also. Ensure that your logo looks good in any size and dimensions required by choosing the best-fit color scheme and type fonts. A professional logo software will provide you with the correct sizes and formats to create consistency throughout your brand.

Nike Signature Logo – symbolizes the wing of the Greek goddess of victory, Nike.
Trick: Spot out USPs in the previous step and see how it helps your own brand stand out.
Don't sleep on print labels and packaging.
The Gucci fire-proof packaging, which affirms this luxury brand equity, can be an excellent example.
Website design and blog design can also be considered integral to help deliver the branding message and help you differ from many producer brands.
"Good visual influence on customer's buying behaviors."
4) Be Personable
There are people and characters behind brands. Don't be afraid to show them:
How is a product made?
How strictly is the production chain requested?
How productive do your staff?
"Show that your business is more than just a company."
5) Go Social
Social media is a great way to interact with your consumers.
Don't miss these free but the most marketing-efficient platforms: Facebook, Twitter, Reddit, etc… It's a great approach to communicating with your consumers.
Be active on different platforms!
6) Ask for your customer's support
In every own brand, in the end, pleasing its consumers is the final success.
Ask your customers: What do they think of you? Why do they choose your services? How do their experience when using your products/services, and how do they think you could improve your brand marketing?
Don't neglect them.
Keep improving your service in any aspect.
Always learn how to provide outstanding, consistent service for customers.
7) Consistent
A company's ability that maintains communication and positioning in line. Added value and the elements that make up its identity—called brand consistency.
Consistency between all your platforms is essential.
On any platform, a prospect can interact with your business. You have to present your brand as recognizable as possible. Optimize all your online assets to achieve clear visuals and content. From own brands cards, product categories, and websites, from invoices to product packaging. If customers recognize your brand at first glance, you are successful.
8) Give Back
"Give" is the best way to create a positive brand image. We are giving more. We are receiving more.
Suppose your company produces wood furniture. Taking place a "plant more trees" program is a suggestion.
"Giving opens the way for receiving."
9) Develop Partnerships
Use referral marketing plans, exhibitions, and other events to attract new partnerships. That can assist the manufacturer brands to grow more brand awareness.
Asks your customers, suppliers, and partners to give you a recommendation or compliment.
10) Employees can be your Brand Representatives
Your staff knows your brand better than anybody else.
Encourage your employees to promote by this branding strategy:
Writing blog posts,
Updating social media,
Having them create a positive picture when mentioned of your products or services.
Manufacturer Branding Examples:
Apple is an excellent example of manufacturer branding.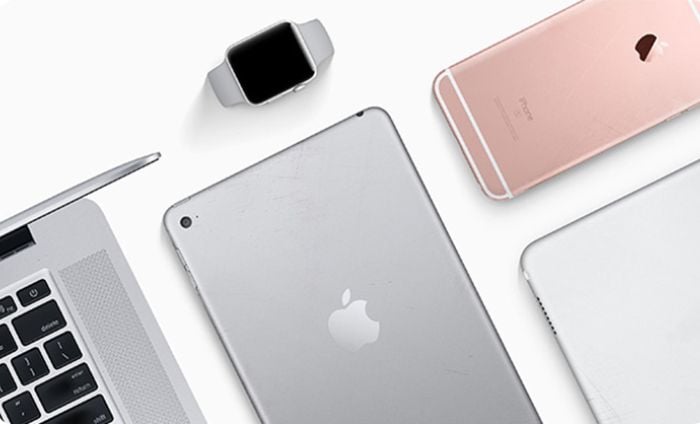 Start with producing a smartphone name "iPhone." Apple is now one of the most valuable worldwide brand names. Regard of Apple, everyone will immediately know it's a manufacturer that produces electronic devices: Macbook, Airpods, Airwatches,…
Suppose your next goal is to extend your scale. China is the first place I recommend. Milion manufacturers are located in China, and they produce many product categories at the lowest cost. Each year, the number of brands that invest in China market consistently ranks 1st place. (Source: World Investment Report from UNCTAD, World Investment Report 2020)
For example, Lock & Lock, H&M, Shein, Apple… those international brands all have factories located in China. Besides those, national brands are Huawei, Lenovo, Xiaomi,… China's successful national brands.
Looking for the Best China Sourcing Agent?
Leeline Sourcing helps you find factories, get competitive prices, follow up production, ensure quality and deliver products to the door.
FAQs about Manufacturing Branding
How to know which manufacturers are suitable for your own brand?
• When cooperating with a new manufacturer, it's critical to comprehend what they can do for you. Ask them:
• What products does their factory specialize in?
• What is their capacity?
• How do they solve a problem?
…
What does "Lean Manufacturing" mean? The five principles Lean Manufacturing used?
Lean manufacturing is a technique that simultaneously minimizes waste and maximizes productivity in manufacturing systems.
The five principles of lean manufacturing: 
• Identify the value, 
• Map the Value Stream, 
• Create Flow, 
• Establish a Pull System, 
• Perfection. 
What are the problematic aspects of manufacturing?
The main challenge in manufacturing:
• To develop better production processes
• Choosing the suitable material and component supplies at the least cost
• Decrease production time
• Reduce wastage
• Maintain quality of the product
What distribution channel should I become?
Ask yourself:
• Your business strengths and weaknesses?
• The brand identity of your business and products?
• Which marketing strategy will help you reach the top of your market?
You can be wholesaler brands. They can be retailer brands. Or it can be both. It all depends on your answers.
What does "Sourcing Agent" mean? What services can they offer for your manufacturing business?
A sourcing agency helps international buyers find goods suppliers. It helps your manufacturers locate an ideal supplier or products you need, arrange the shipping and storage process, negotiate the price and inspect the quality. (If necessary)
Conclusions
Branding is the only way to exist and develop these days. Whether your business is, you need branding. Ensuring represents your company's principles, spirits, and image well in any branding tactics you use.
"Branding to win customers' hearts."
Have trouble beginning your own manufacturing brand?
We got your back! As the best China sourcing company, LeelineSourcing assists you to find the best factories, get a competitive price, follow up production, quality inspection and deliver products door to door.
We are sorry that this post was not useful for you!
Let us improve this post!
Tell us how we can improve this post?