If you've ever worked with a supplier, you know the struggle of how to negotiate vendor contracts.
This can be challenging for buyers and sellers.
As a buyer, you should be aware of the details of negotiating contracts. Otherwise, you could be leaving a lot of money on the table.
We have completed thousands of successful vendor negotiations with China's manufacturers. With the expertise of the sourcing partners, you can get the best negotiating contract terms strategies. A successful negotiation should be mutually beneficial.
In this article, you will learn to negotiate a contract and what to look for when dealing. Plus, suggestions for improving your chances of closing a successful vendor negotiation.
So, let's started!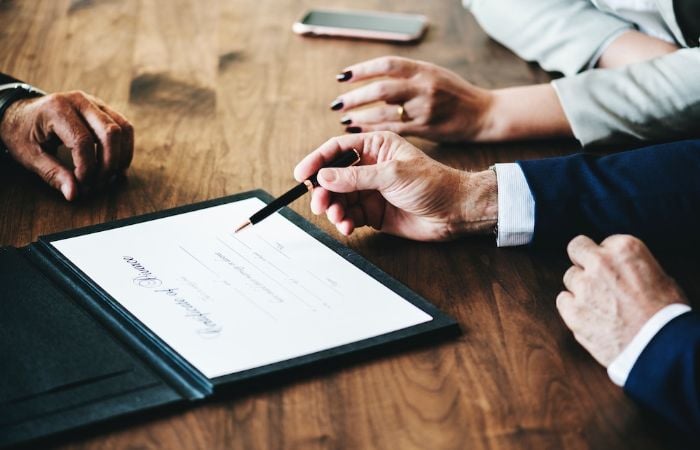 What is contract negotiation?
Contract negotiations are an exchange of offers and counter-offers.
The satisfactory agreement between the buyer and seller of goods or services.
It also involves a compromise between both parties. In the negotiation, both parties try to make concessions.
What subjects are negotiated in a vendor contract?
When dealing with a prospective vendor, set reasonable expectations of the key points. Are you looking to save cost, or is quality one of your priorities?
Knowing your key points will help you plan a strategy. This will lead you in the right direction when negotiating contracts.
The terms usually negotiate are:
Prices: You may want to negotiate prices if your vendor's costs are expensive. Compared to the merits of their competitors.
Terms: You may want to negotiate terms in cases where you want to change the contract terms. Negotiate the delivery schedule and the financing terms for the payment schedule.
Production schedules: Negotiate a contract if the vendor has an unexpected plan. The schedule change will have a significant impact on your production schedule.
Other issues: You may want to address potential risks. Such as the quality of your products or other factors impacting the whole project.
Both parties should also be aware of the time covered by the contract. It is common to have a three to a five-year contract.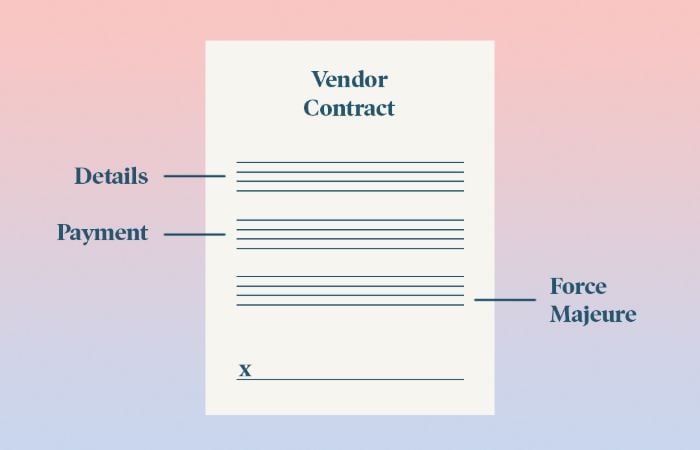 Why should you negotiate contracts with vendors?
Negotiating a contract is avoiding future headaches. You can prevent potential issues before they arise.
The reasons why there's vendor negotiation are:
Set realistic expectations for the project: Negotiating terms helps set realistic expectations. As an example, you are selecting the delivery date as the vendors' capability.
Save time and money: Negotiating the terms of a contract can help you save time and money. For instance, you are matching the total offer from vendors with the project's budget.
Improve relationships: Negotiating help improve your relationships with vendors.
Benefits of negotiation contracts with your vendor
Negotiation can help you understand your supplier better. If you negotiate, you and your supplier will know each position, what you are paying for and what you are getting.
Your vendor is most likely in business to make money. If you do not negotiate, you may accept the terms they are willing to offer.
Another benefit of negotiating is establishing a positive relationship with your supplier. If you do not deal, you may never have the chance to work with this supplier again.
You can have a lasting relationship with your vendor by negotiating a contract. It could lead to other business opportunities.
Looking for the Best China Sourcing Agent?
Leeline Sourcing helps you find factories, get competitive prices, follow up production, ensure quality and deliver products to the door.
How to negotiate vendor contracts?
When negotiating a business contract, you must keep nine steps in mind.
Step 1: Set goals
Before you begin negotiating, you must set goals for the negotiation. The goal might be to keep the negotiation budget low to know precisely when to walk away.
Step 2: Be prepared
You must have a preparation. You must know the value you want out of the negotiation and your negotiation terms.
Step 3: Ask for what you want
During the negotiation, you must ask for what you want. You have a clear position about what you want and your terms for that thing.
Step 4: Take notes
During the negotiation, you must take notes. Frequently it's needed to recall the previous consensus.
Step 5: Understand your vendor's business
Know the products or services that your vendor provides. Also, how much the revenue that they produce.
It helps you determine what concessions you are willing to make and what you are not.
Step 6: Know the terms and conditions of your contract
When negotiating T&C, you need to have as much information as possible. Read and understand your contract, and check what business terms are crucial.
Step 7: Be willing to negotiate
All parties must be willing to negotiate for the negotiation to be successful. Negotiations are not always a win-lose situation. Both parties must be willing to negotiate and concede.
Step 8: Keep your emotions in check
Negotiating a business contract takes a lot of patience and preparation. It also takes a lot of emotion. A piece of advice, don't forget to build empathy. Businesses negotiations need this.
Be prepared to feel frustrated, and upset while negotiating a contract. Keeping your emotions is essential to remain objective and make a good deal.
Step 9: Hold firm
At the end of the negotiation, you must hold firm on your terms.
6 Tips for negotiating vendor contracts
Here are six tips when you as business owners or procurement in negotiation:
Offer and accept: Both companies must offer and accept during the negotiation. This means that you must be ready to take your negotiation partner's terms and vice versa.
Find common ground: During the negotiation, you must find common ground.
Be clear: Both companies must be clear about their own goals during the negotiation.
Be patient: During the negotiation, you must be patient.
Clear communication and openness: You must keep communication lines open during the negotiation. Ensures your negotiation partner doesn't change the negotiation terms. The communication technique is not just about what we say or write, but how we say it. Watch your body language when negotiating.
Follow up: After the negotiation, you must follow up. You must not let your negotiation partner change any deal in the negotiation terms.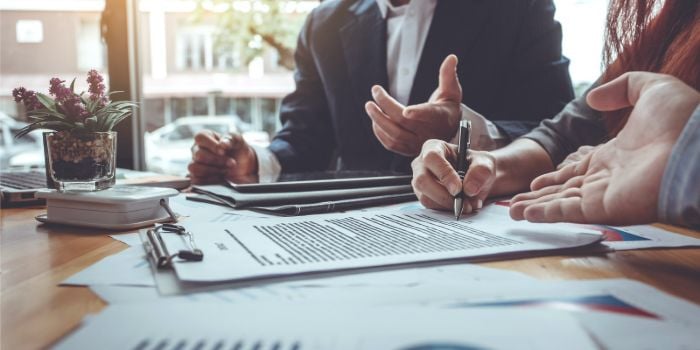 Case
When you are looking for a manufacturer partner worldwide, most will ask for some prototype to start the production of a product. Factories in Vietnam, Thailand, Mexico, Brazil, and Indonesia will do the same.
But when it comes to China's manufacturers, they are mainly ready to produce the products that the clients ask for. Incredibly all of them deliver high-quality results and the lowest cost production among other factories in other countries.
The industry experts in certain businesses will visit the factory partners to ensure that their manufacturing partner has all the essential prerequisite facilities to produce the high-quality product for their business.
The businesses probably compare many factories worldwide to find the best manufacturer partner.
Businesses are looking for the best partner in investing their money. The contract negotiation for the critical subjects for the outsourcing businesses, such as:
How much does it cost to produce their product?
When is the delivery of a product?
Is there any Minimum Order Quantity (MOQ)?
How about the payment terms?
How about protection for the patent?
How about the logistics cost? Does freight cost? And any other expenses.
Are there any existing customers or other clients of this vendor that have similar products to us?
What are the other benefits of this supplier?
Ensure that you have a total cost of goods (COG), it's needed when you start to put this product in your retail shop, online or offline shop.
Looking to find a reliable Chinese supplier?
As the best China sourcing agent, we help you find factories, get competitive prices, follow up production, ensure quality and deliver products to the door.
FAQs about negotiating vendor contracts
1. What are vendor negotiation strategies?
Vendor negotiation strategies are the method a buyer uses to negotiate the contract. Familiarize yourself with the most used vendor negotiation strategies. This is to prepare for any situation you may encounter. In this way, you can be more confident using other methods that may work better for you in your industry.
2. What are important items to include in a vendor contract?
An effectively negotiate starts with a discussion on the key items to include. You and the other party need to agree on these items. Then, you can move forward with negotiating the contract terms. For example, you need to agree on the number of products if you buy products. You will be buying from the supplier and asking for the delivery terms. If you hire a service provider, you need to agree on the scope of work, the schedule, and the service price.
3. How to prepare for contract negotiations?
You have to ensure that you have a clear idea of your goals and have prepared as much information as possible. And, you always have a backup plan if negotiations don't go as you are hoping.
Please ensure you know about your vendor, their offerings, customers, and business.
In addition, you also should build rapport in front of your vendor. As a person, you can build trust by becoming a good listener, showing respect, can keep your promise, and being willing to compromise.
What's Next
Remember, in negotiation, information is the key! You should have information about your own company, the vendors, and the trend in solutions you are looking for from the vendor.
Many contract negotiations fail because of no trust among parties, be aware of your attitude, the way you behave, and the way you communicate.
A great relationship with potential suppliers could easily lead to closing a better deal. An informal meeting like lunch, dinner, or playing golf becomes the best place in B2B negotiation.
Leelinesourcing can help you as a single point of contact in China to navigate the negotiation process. Our sourcing consultants can also help you find the best vendors and negotiate with the best vendors. If you need, contact us!
We are sorry that this post was not useful for you!
Let us improve this post!
Tell us how we can improve this post?