If you have learned from somewhere that "Paying Chinese Suppliers with Western Union is fast, easy, and less costly," and you now want to use this method for your new or old supplier(s).
But, You are confused about how to send money to Chinese suppliers through it, what transfer methods it offers, how much fees it charges, how quickly payments are made, whether I can get scammed by using it, etc.
Don't worry! We are a Sourcing Agent Company with 10+ years of experience in contacting the Whole World with Chinese Suppliers. In this article, I will answer all your questions.
You can have complete trust in us because we only deliver professional advice on what we have experienced.
So, without wasting any further time, let me tell you everything about Western Union working, why you should use it & where you should avoid it.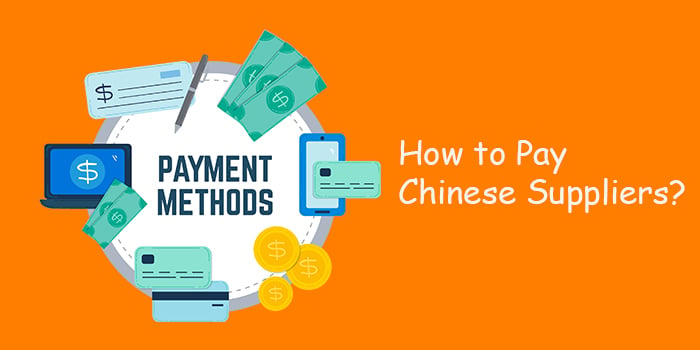 1) What is Western Union?
Western Union Pay is simply a Worldwide money-transfer service, just like PayPal and Payoneer. You can use this to transfer money within the same country or another country by paying some fees.
WU has been in service for a long time; it started its money transferring in 1871, while Paypal was made in 2000. Western Union has its network spread worldwide in over 200 countries.

2) How Does Western Union Work?
Sending & receiving money via Western Union is very easy & quick. If you want to know what method does WU offers, read below;
How to Send Money
How to Receive Money
How to Send Money
For Local & International transactions, 2 popular payment methods are available;
Electronic Money Online Transfer ( by Credit or Debit Card ).
In-Person going to Western Union agent location.
When you send money by any method, Western Union generates a 10-digit Money Transfer Control Number ( MTCN ). You will have to give it to your receiver, for example, a seller in China, and only by using this MTCN number can the money be received.
How to Receive Money
Your Clients can accept payment in 3-ways;
Directly into their Bank Accounts. ( By entering MTCN number)
Into their Mobile Wallet account, if they have any. ( By entering MTCN number )
Can receive money in person by going to Western Union Branch/Agent. ( by showing MTCN and Valid ID card )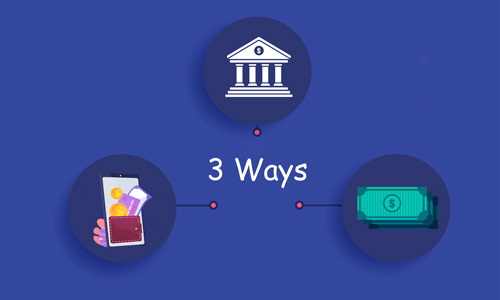 3) Western Union's Features!
In the old days, Western Union was the most famous and the only widely accepted payment method to send telegraphic money in 4 ~ 5 days. Many other services providers, like PayPal, Wise, etc., also come into the market today.
But, Western Union still has a stronghold and is as good as any other service provider with all the features listed below:
Track Transactions Online: Western Union payments have an online tracking feature, just put MTCN in it and see where your money is now.
Fewer Transfer Fees: Western Union transaction fees are very low, like ~ 0.8%, while its currency conversion charges are high, about ~ 2%, which make up less than 3%. In contrast, PayPal has high fees of more than 3.75%.
Fastest Transfer: Western Union has one of the fastest local & International payments transfer options, such as Instant transfer ( which takes only 10 ~ 30 mins ) and Next day transfer ( 24 hours ).
No Bank Account: It allows you to send money abroad to someone who has no bank account. That person can receive money in minutes, from any Western Union branch /agent, just by showing a valid ID.
Easy Sending: The WU app is very easy to use if you are sending money online. And for sending in-person payment method, it has 525,000 agents worldwide, in large to smallest cities. In contrast, no other service provider has this many agents globally.
Want to send money to China Suppliers safely?
Leelinesourcing has a rich experience, who can help you send money to suppliers in an easy, safe way
4) When to Use Western Union?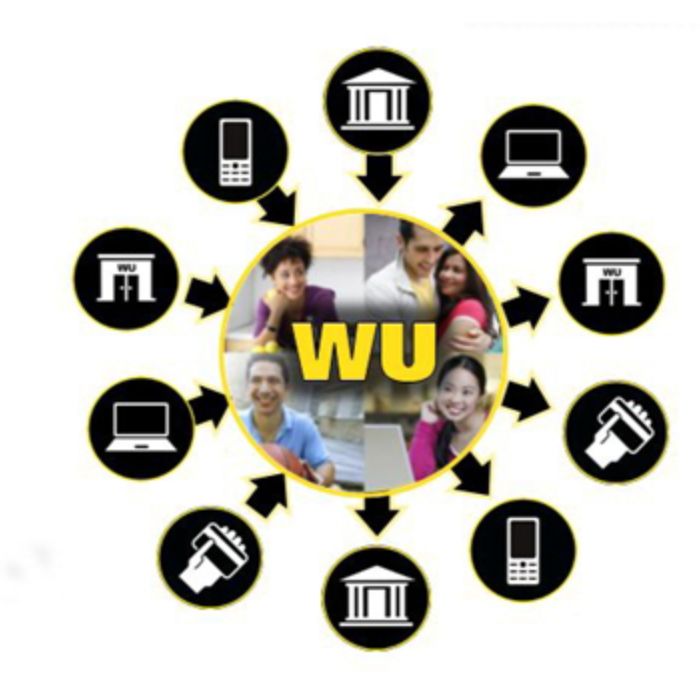 Paying Chinese Suppliers using Western Union is not a recommended method. Because after receiving money, they can easily run away without any penalty. But, that being said, you can still use Western Union to pay suppliers in China if:
✓ You are paying for a cheap sample.
✓ You are doing small transactions of a very small amount.
✓ You want to quickly transfer money ( only pay if you trust the seller or the order amount is small).
✓ You want to avoid extra fees on big orders compared to other transfer methods ( only pay if you have known the seller for a long-time ).
5) Points to be Paid Attention
There is one thing to understand about Western union; When you send money to a person and receive it, there is no way to get money back, just like Paypal, Wise, Payoneer, etc.
So, getting scammed on Western Union is very easy. Always pay attention if:
✘ Your Chinese supplier is asking to transfer funds in other than the company account.
✘ You are doing large transactions for the first time, and your Chinese supplier is asking to pay on the western union, especially for big orders.
In both above cases, your seller is most likely a scammer, and you will end up in a huge loss because of Western Union's lack of money protection.
But if your old seller is asking to send funds through WU, this is not a quick reason for alarm, and he may only want to save fees/time.
---
FAQs
1.Can I Send $10,000 through Western Union?
Yes . For normal customers, only $3000 is allowed per person per day. If you want to spend $10,000, you will need to confirm your business, why you are sending money, and a lot of other documents. Because payments above $10,000 get under the eye of Anti-money laundering departments, you have to give proof to them that no-illegal transaction is done here.
2.Is Western Union Cheaper than Bank Transfer?
Yes, in most cases, Western Union fees are cheaper than bank charges because banks use third parties like the Society of Inter-bank Financial Transfer ( SWIFT ) as a middle man, which has fees of its own. 
3.How Can I Check to see If I Have Money at Western Union?
By searching your unique MTCN number online on WU's official site.
By going to any agent and asking if the money arrived by showing your MTCN number.
What's Next
Western Union is not a scammer website, but scammers mostly use it due to its fame and lack of money protection.
Western Union & other money transfer services like PayPal, Payoneer, etc., may save fees & time, but they are not designed for a B2B marketplace. So never use them unless necessary.
Remember to pay suppliers in the company legitimate business bank account, not in the personal account, so you may have proof in case of a scam.
Never send Full Payment altogether. Always pay only 30% upfront deposit to the supplier and the rest 70% after production & receiving of proof-documents.
Visit our Sourcing Agents website if you want to know more about popular payment methods like Letters of Credit, Wire Transfers, PayPal, Western Union, or other payment methods. We will;
✓ Introduce your 100% Buyer Protection Policy
✓ Fastest Shipping from Chinese Companies
✓ Introduce you to Best Potential Suppliers
✓ 100% accurate third-party inspection
✓ Give you Lowest Product Prices
✓ Much more.
Just Send us a Message for a Free Quote!
We are sorry that this post was not useful for you!
Let us improve this post!
Tell us how we can improve this post?